A single woman brings the romance of Italy into her tiny 200 sq. ft. Kowloon home, making use of every inch of space she shares with her cat.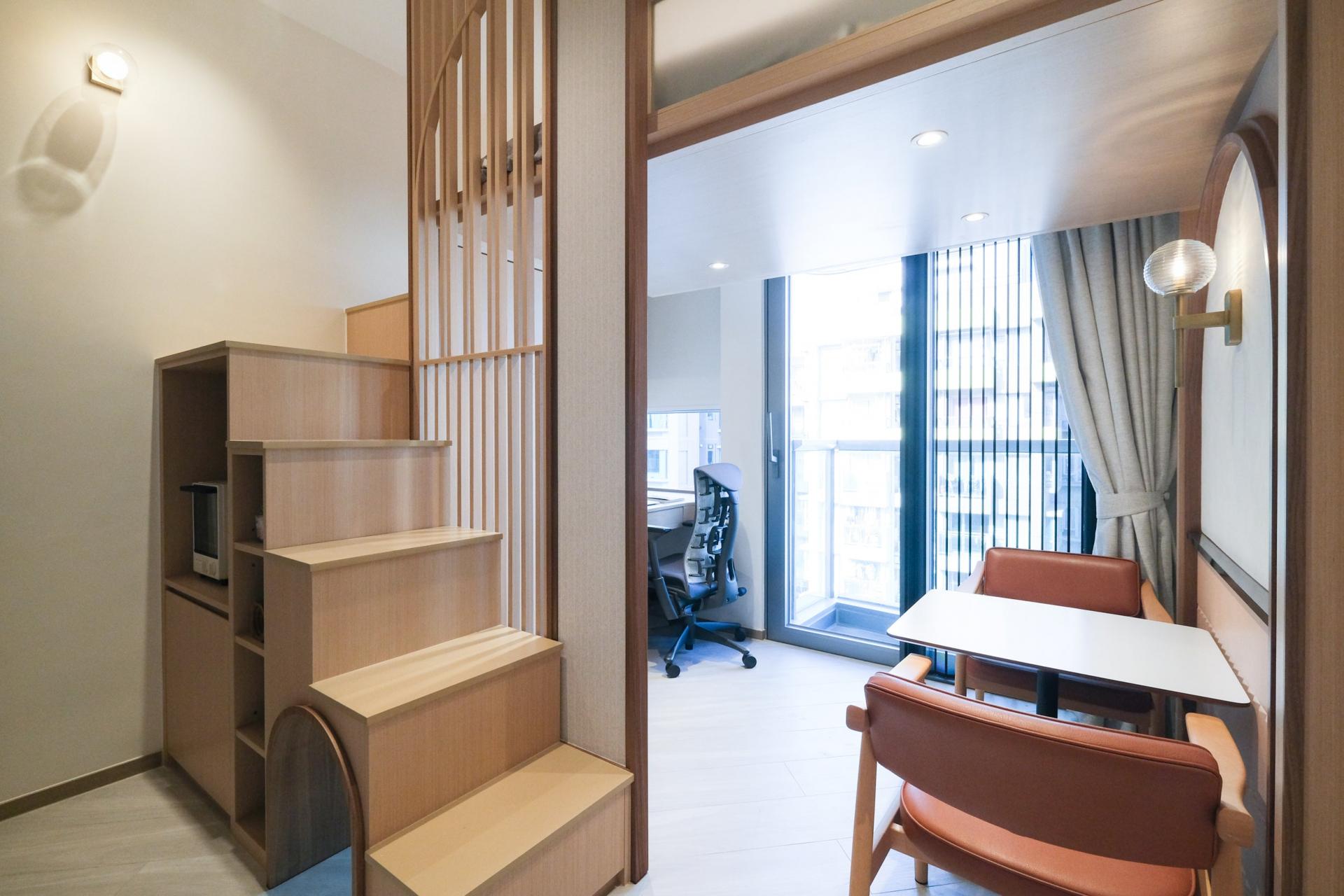 Here in Hong Kong, a city plagued by exorbitant rent prices, owning property is a sure mark of sucess – no matter how small it may be. Measuring just 206 square feet, this charming unit in Cheung Sha Wan's The Concerto is home to a woman and her beloved pet cat.
Despite the little square footage availabe, Out of Stock's design team still managed to fit a bedroom, office space, dining room, creative storage solutions and more.
The design team took advantage of the unit's high ceiling and created a loft bedroom area. The interior designers also incorporated Italian street style into the home, with a primary theme of light timber and dark wood accents. Stripes and curves can be seen throughout the house, merging Japanese and Nordic design to create a little getaway atmosphere for the homeowner.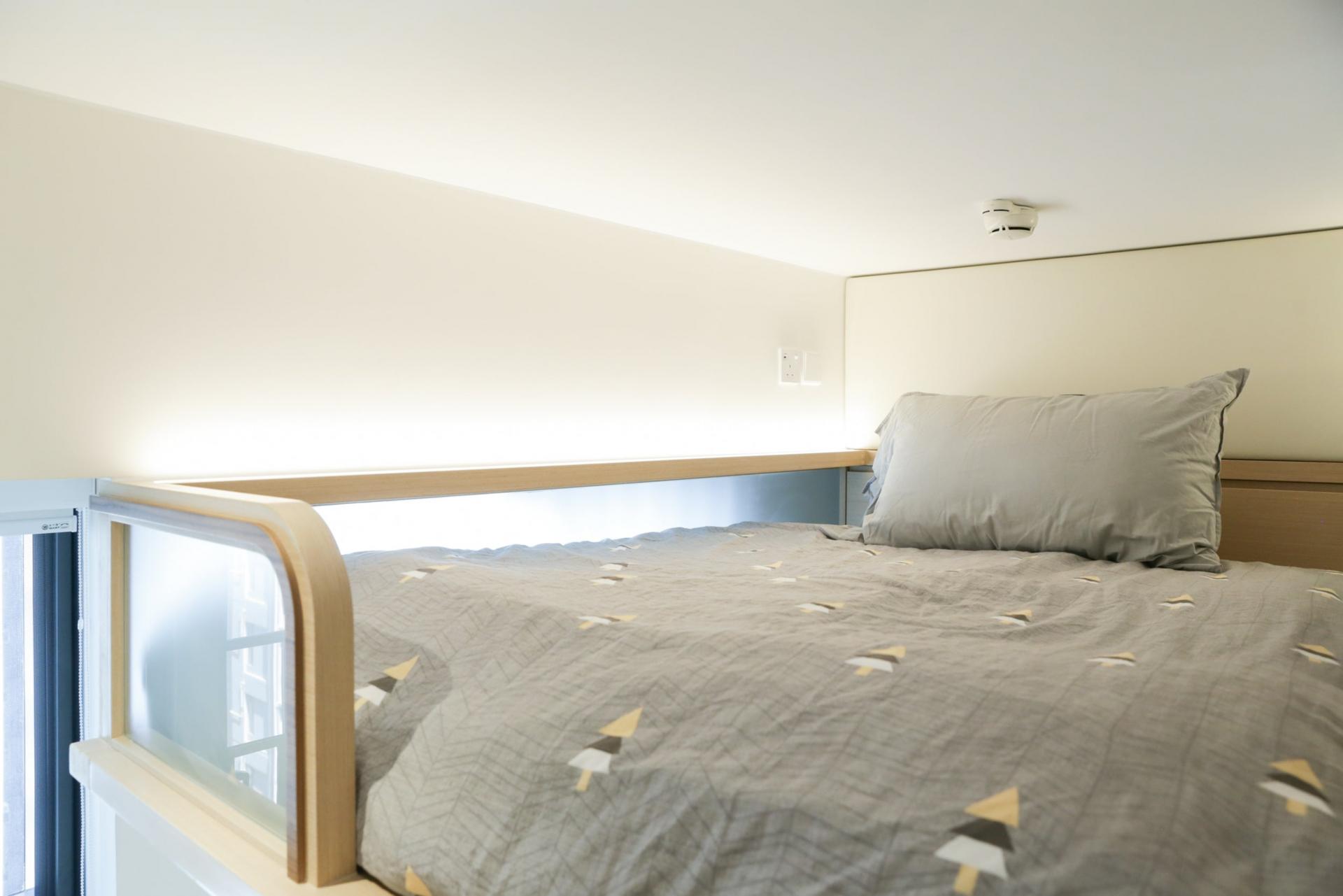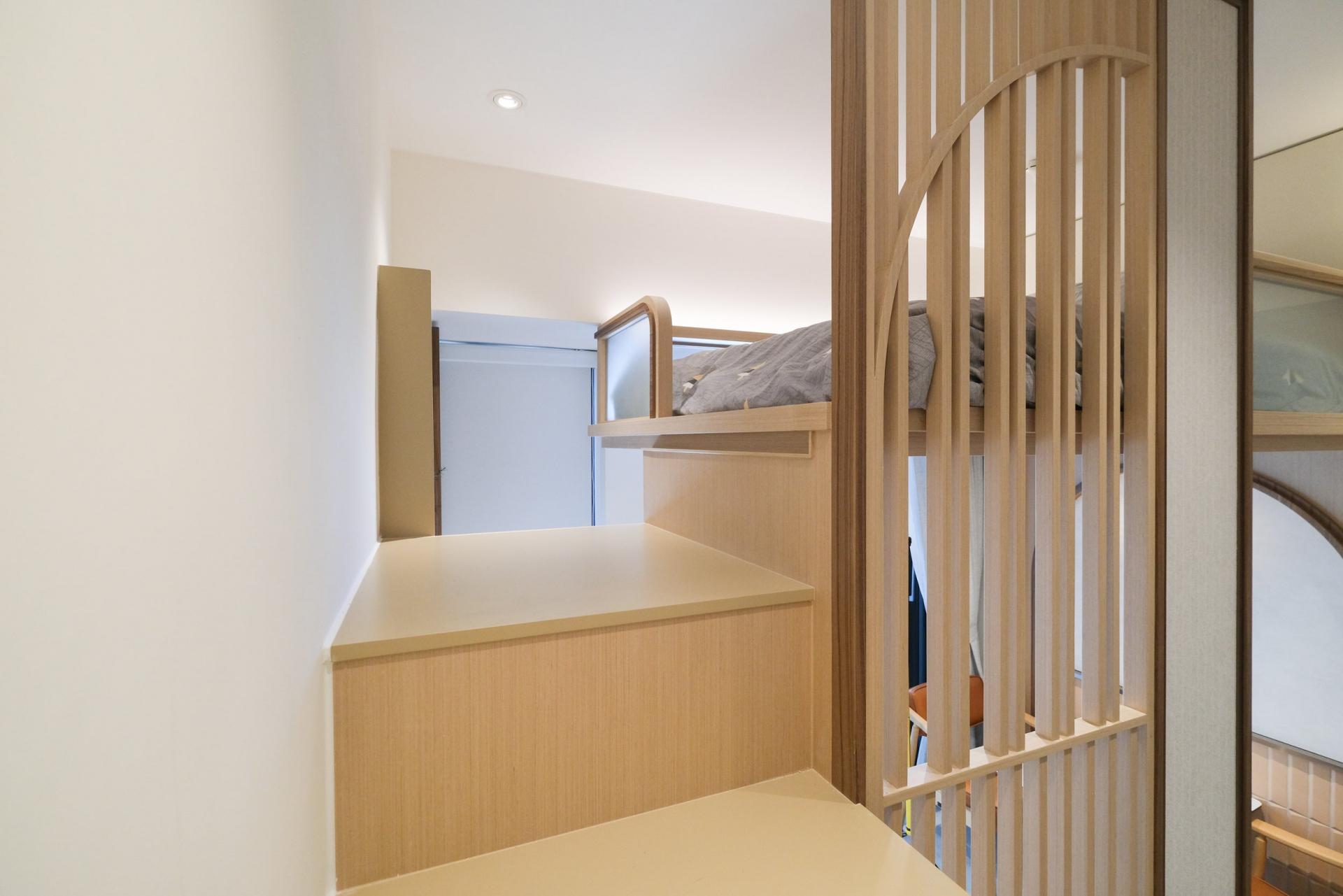 Since the homeowner is often on her computer for work or leisure, the space under the loft bed has been transformed into a home office, replacing the usual living room setup with a sofa and TV cabinet. A charming dining table set is positioned just behind the office, next to a wall inspired by the streets of Italy. On the wall, a walnut arch frames the white cement wallpaper, salmon-pink bricks, metal strips and an elegant lamp.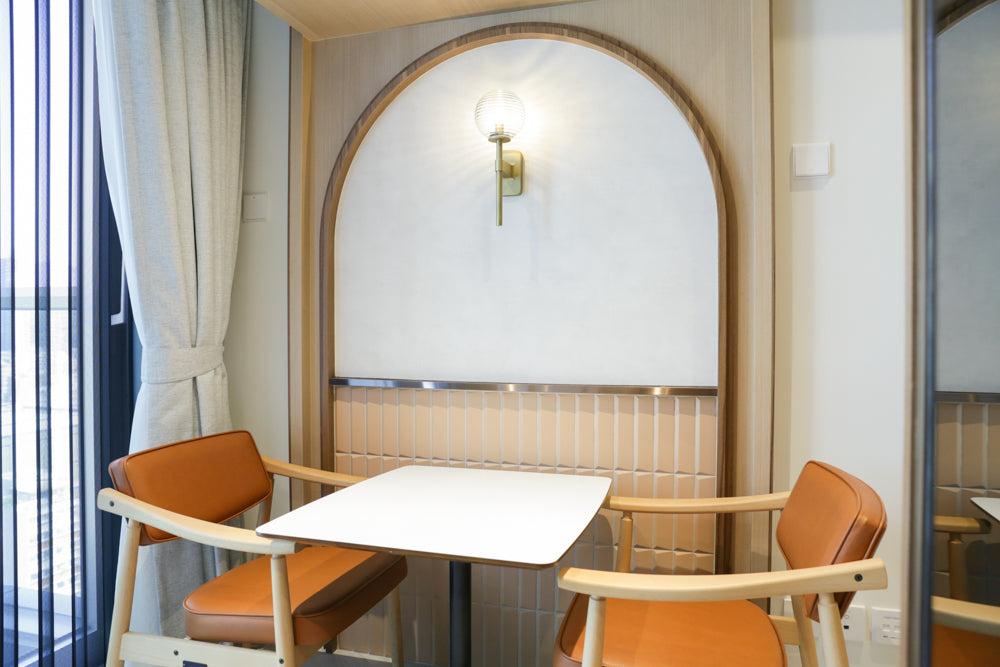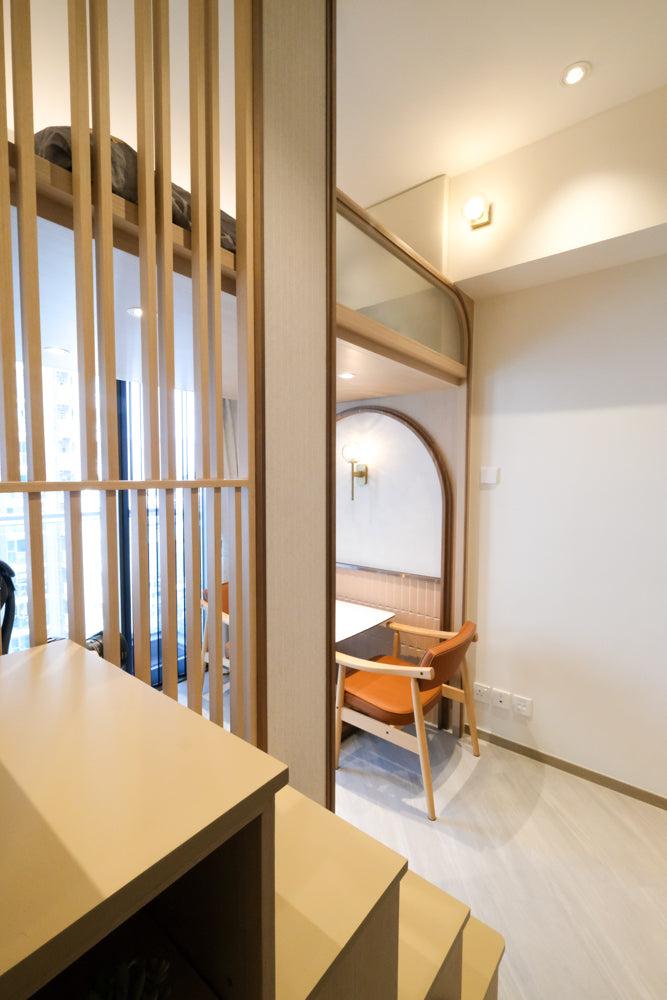 Adjacent to the desk is an ensemble of wardrobes constructed from light-toned wood. The rounded corners of the walnut wood handles are seamlessly embedded, contributing to a sleek and organised appearance. Next to the wardrobe is a wooden strip embellishment connected to the loft bed. This embellishment includes a grey mirror that makes it easy for the homeowner to choose her daily outfits.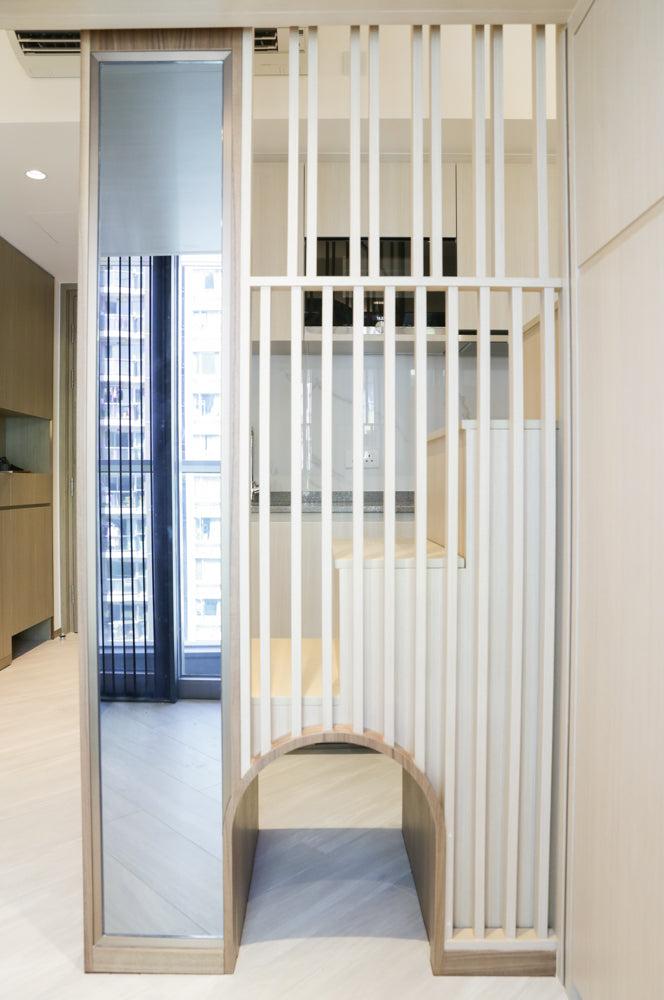 The designer made good use of every inch of space in the home, creating more storage areas for the homeowners on the staircase leading up to the attic, with some of the steps designed as storage cabinets. The side of the staircases is also equipped with shelves and storage cabinets, facing the kitchen area for easy access to kitchen utensils and other necessities.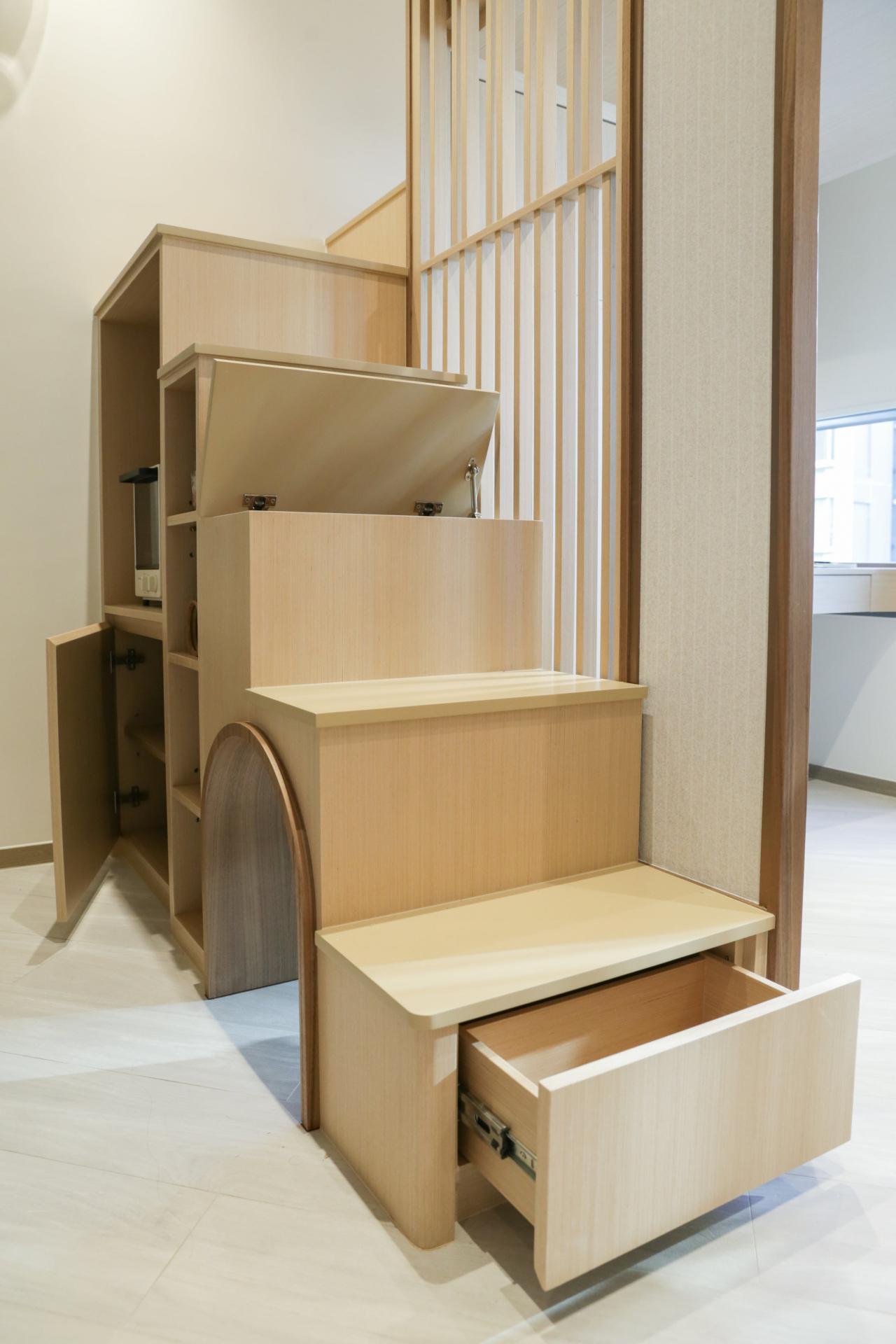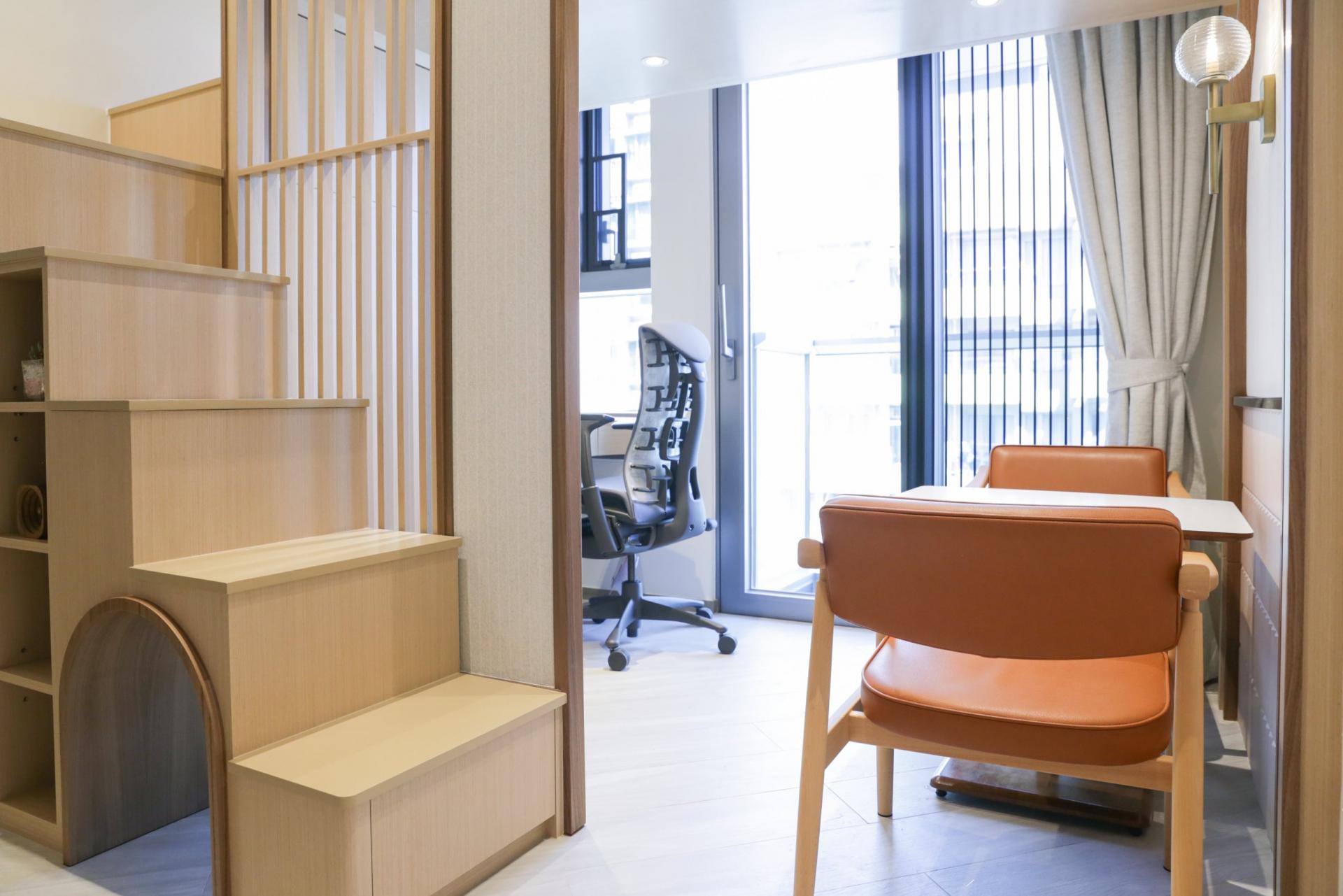 The designer also created a small wooden tunnel under the stairs for the house cat to play and crawl through, with a European-style arched design that adds to the cosy atmosphere of the home.