Red5 Studio executed the client's wish for a rugged, "gangster-style" aesthetic through an impressive industrial-inspired living space with contemporary interiors.
Located in Ho Chi Minh City, this 1,076 square feet flat has two bedrooms, an office, a dedicated music area, and spaces such as a living room and kitchen-dining zone. The client wanted Red5's design team to keep the flat modern and distinct, while still creating a pub-like atmosphere infused with the essence of home.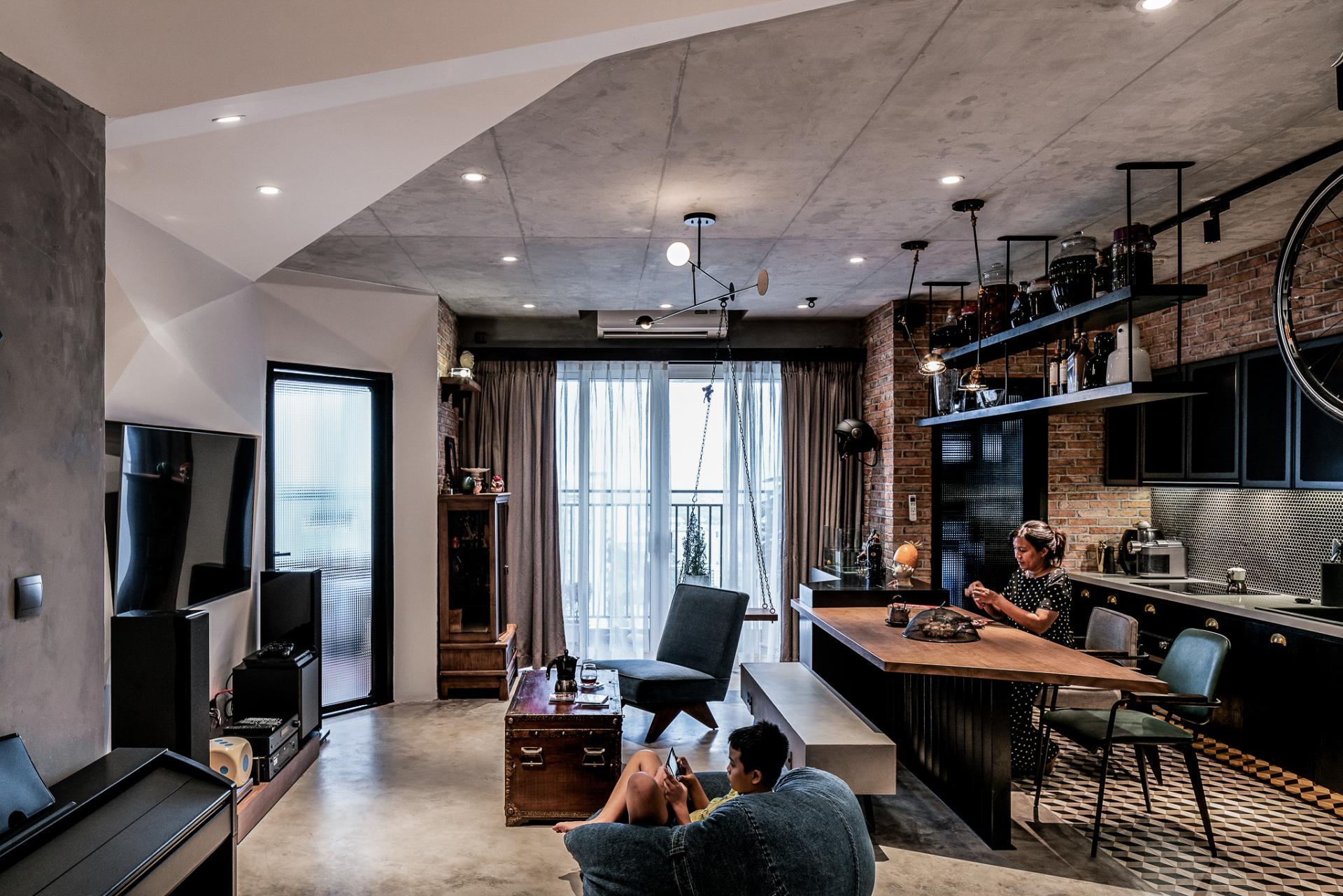 In the living room, the flat replaces the typical sofa set-up with a single armchair and wooden trunk as a coffee table. Next to it is a long polished concrete bench that acts as a sitting set for the dining table, with leather and cushion chairs on the other side. Interchanging furniture arrangements makes the common area an exciting discovery. Red5's design team even added a swing to the room as a play area for the son or for the couple to relax.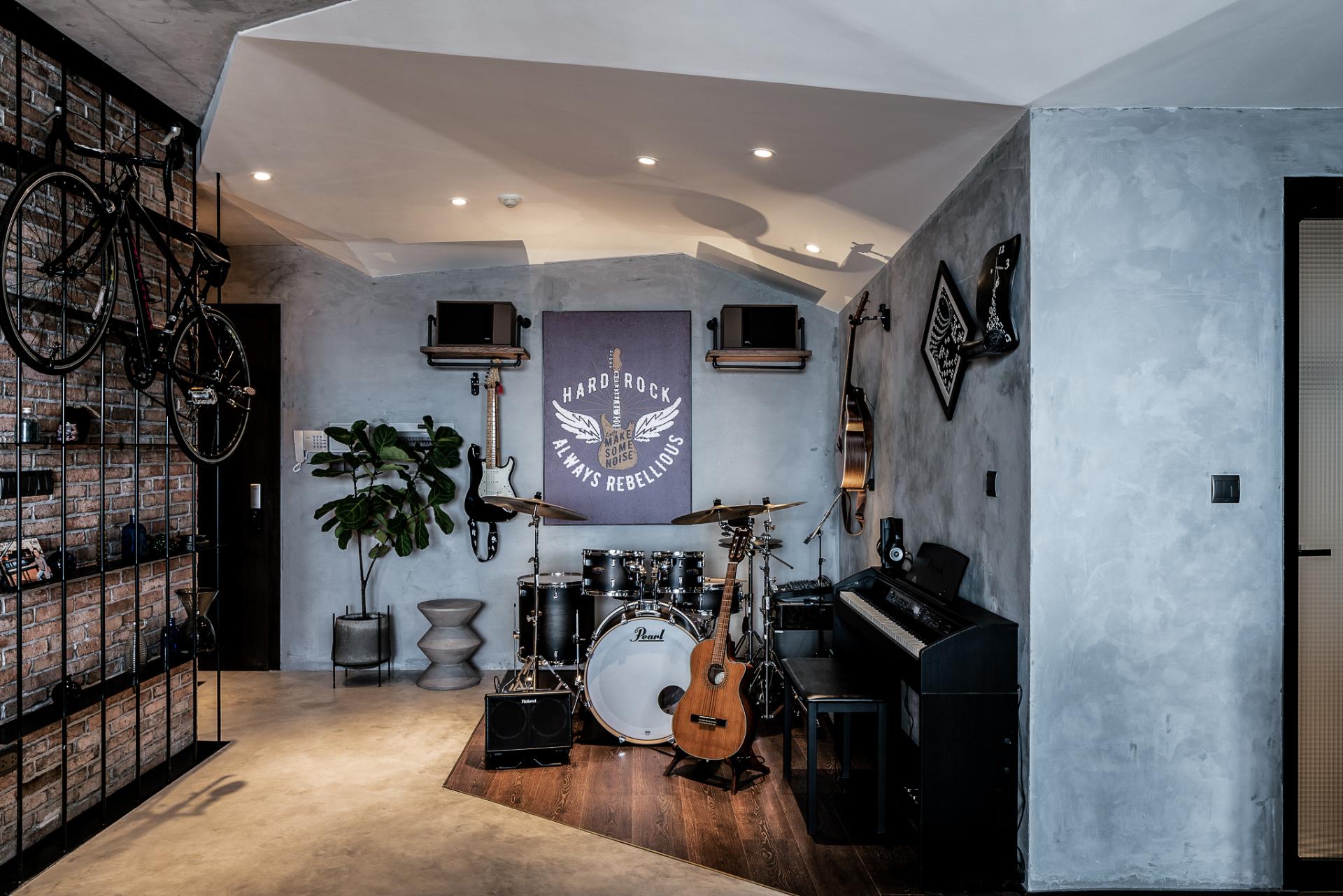 Industrial inspired materials feature throughout the house. Most of the floors are made of buffed concrete. On the outside, the wood panel floor runs all the way into the bedroom. Timber floors divide the music area to create a miniature stage, highlighting the homeowner's many instruments.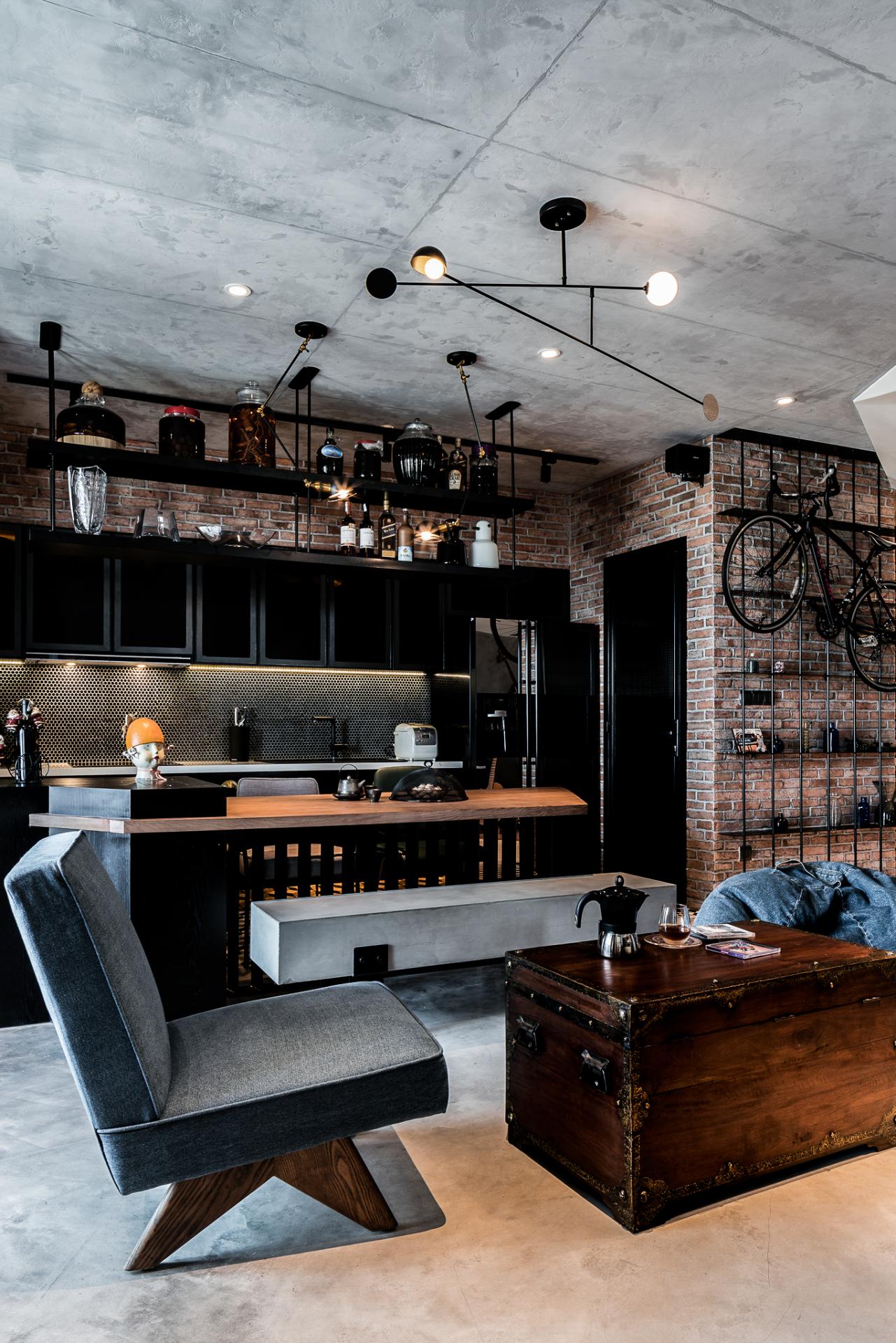 The grey plaster imitates concrete on the ceiling, sandwiching the living space with a similar look both top and bottom. In addition to the diagonal layout, the feature introduces sharp-cut white formations that open and close various spaces independently.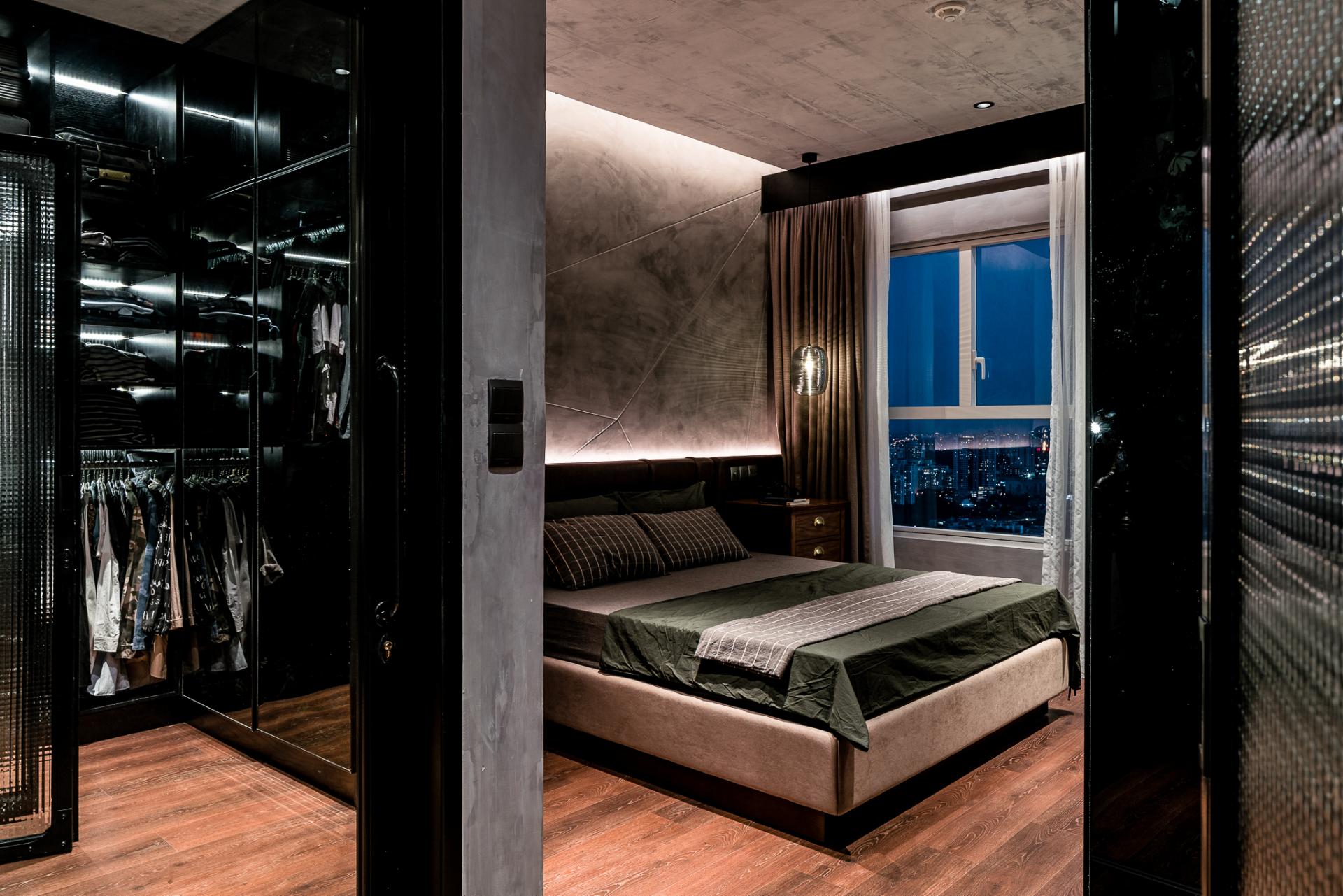 Both bedrooms use iron doorframes with frosted glass, providing privacy and illumination. Brick walls complement other industrial elements, such as dark wood nightstands and stone/concrete vanities in the bathrooms.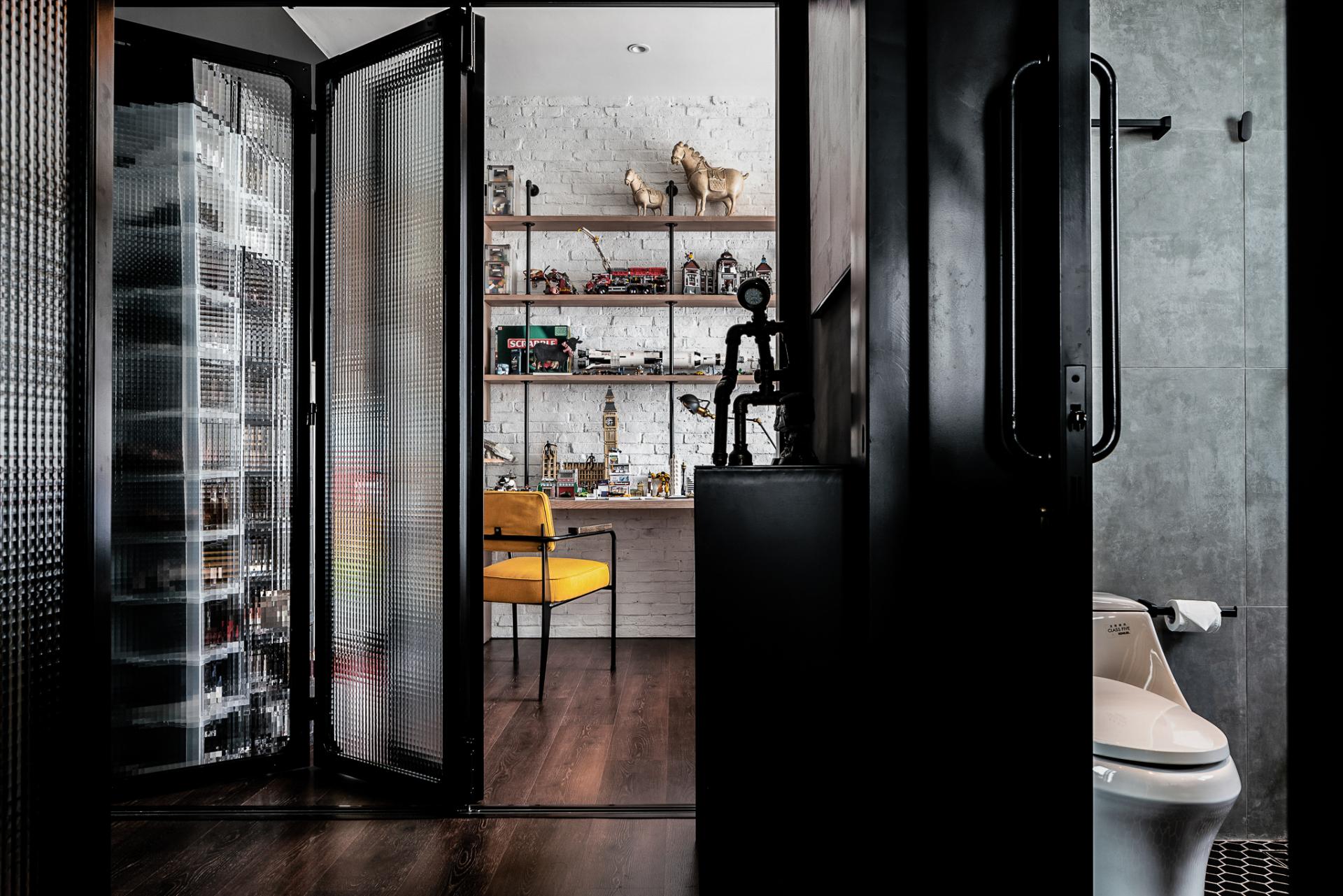 Overall, the dark colour palette not only sets a cosy mood for the flat, but mixed with the use of different materials, the "thug" vibe was created just as the clients envisioned.