Inbloom Concept infused the transportive aesthetics of the ocean breeze into this 1,061 sq. ft. apartment in Lohas Park.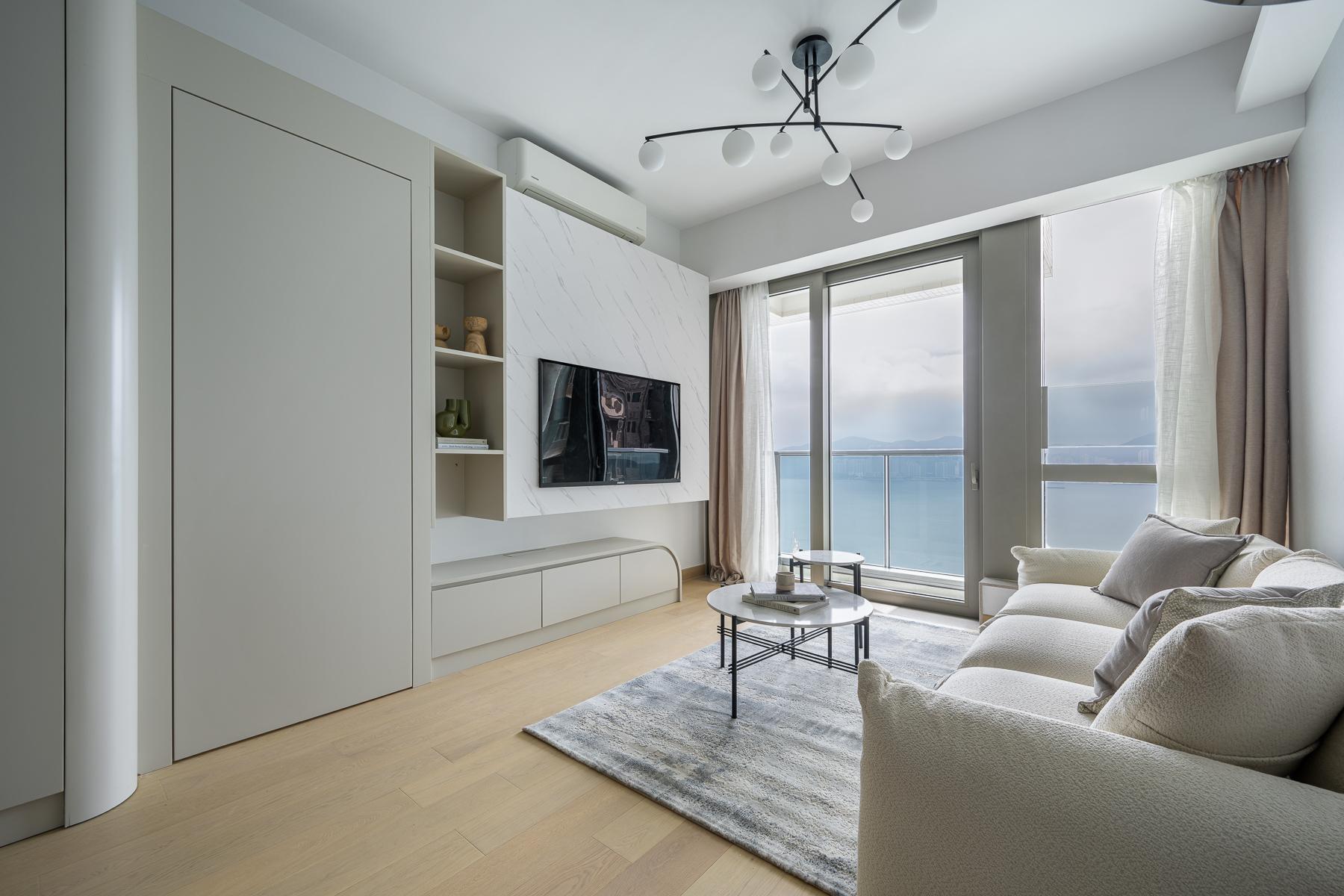 The interior design of the home is characterised by a minimalist and contemporary coastal aesthetic. The walls are painted in soft blue, beige and gray, while natural wood, marble, glass and organic curve lines add texture and character to the space.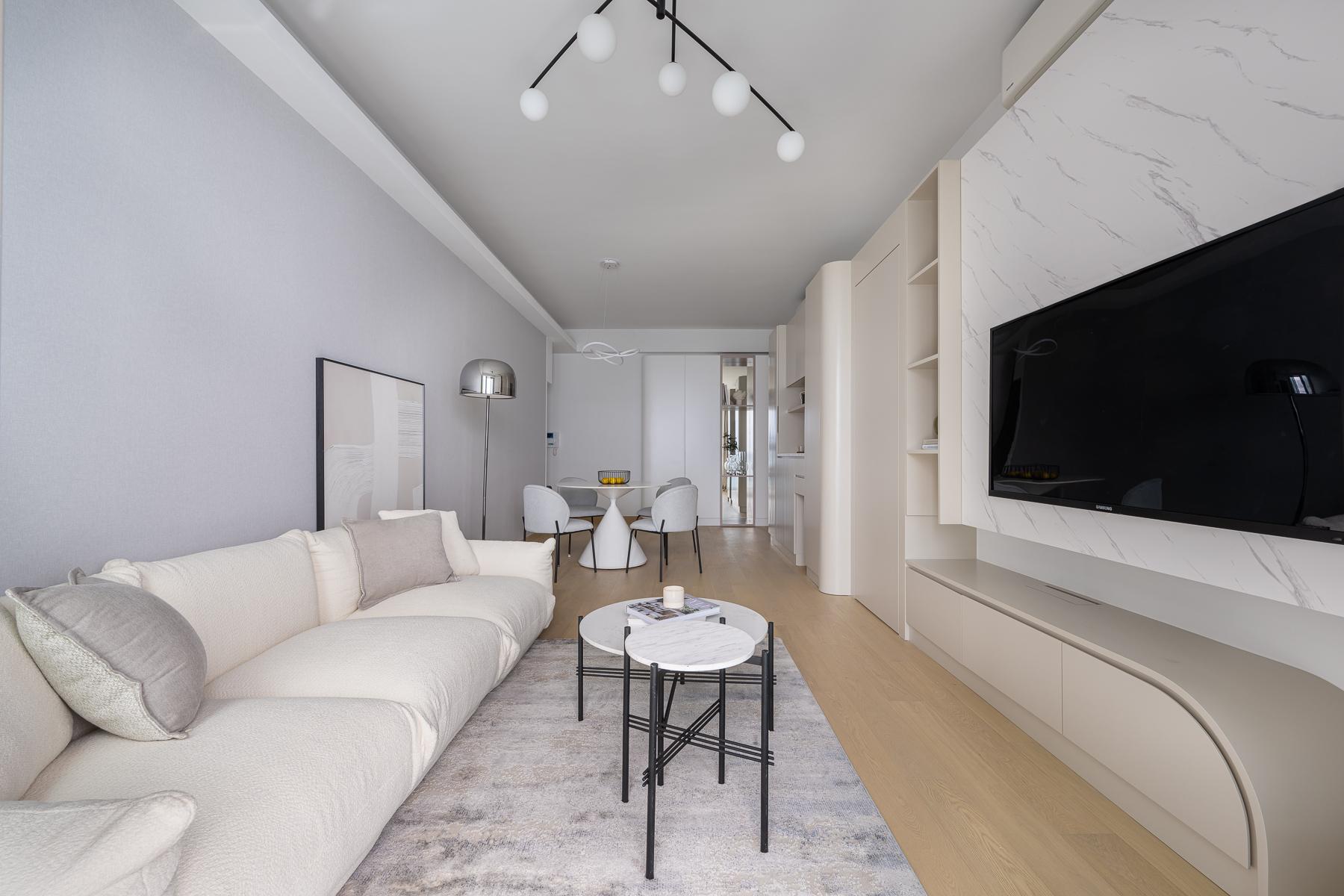 The living room is sleek and modern, featuring clean lines and the same neutral colour palette. There's a plush, neutral sofa, a contemporary coffee table and a grey rug that ties the whole room together. A textured, white art piece sits near the sofa, adding a subtle yet stylish touch to the space.
The built-in cabinetry, hidden doors and the TV cabinet are painted the same color. The marble TV feature wall adds a luxurious touch to the room, while also helping to create a contemporary style. The marble material reflects light, making the room look brighter and larger.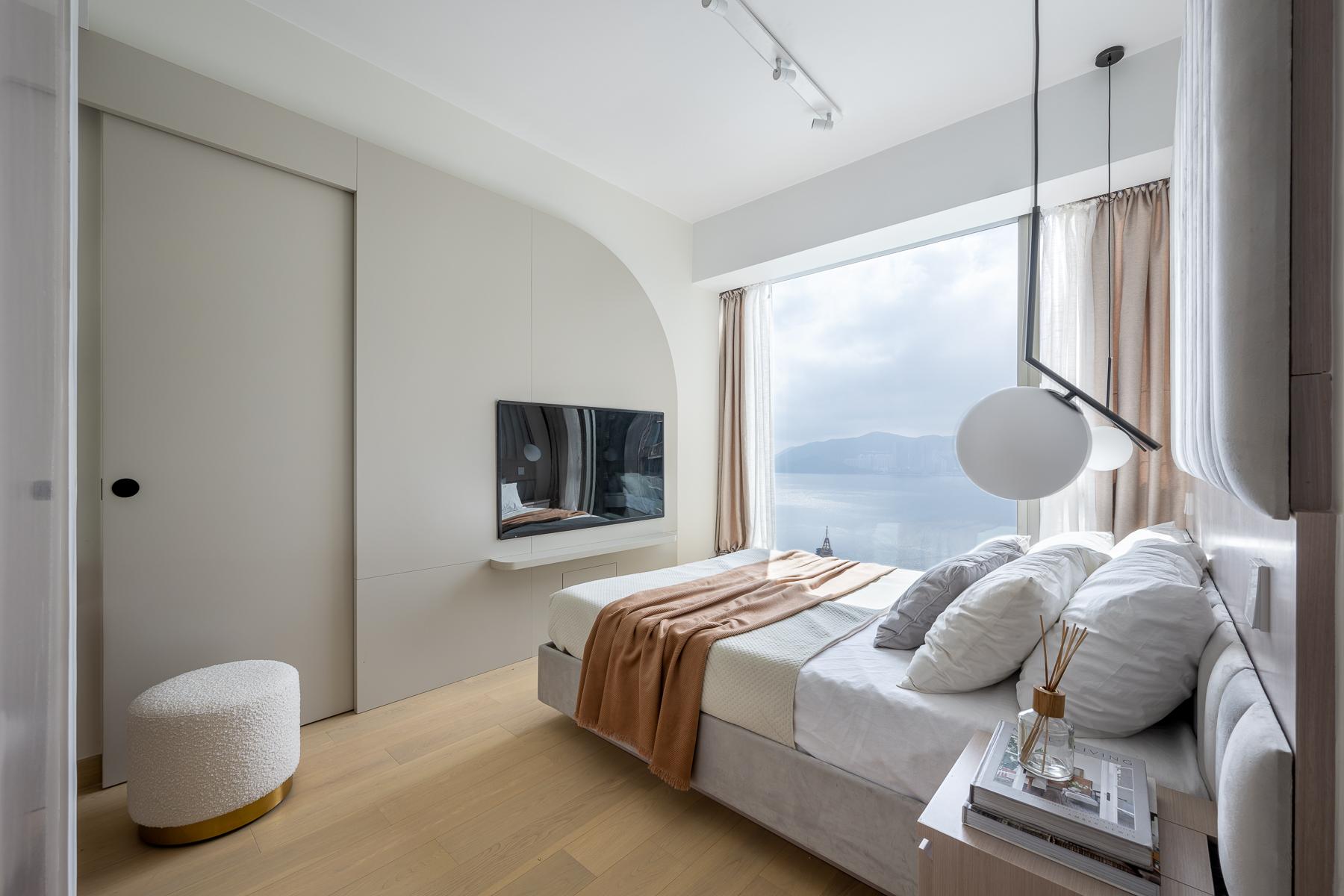 With its large floor-to-ceiling glass doors, the balcony lets in plenty of natural light and offers an unobstructed view of the sea. This adds a calming and peaceful atmosphere to the room. The same ocean view can also be found in every bedroom.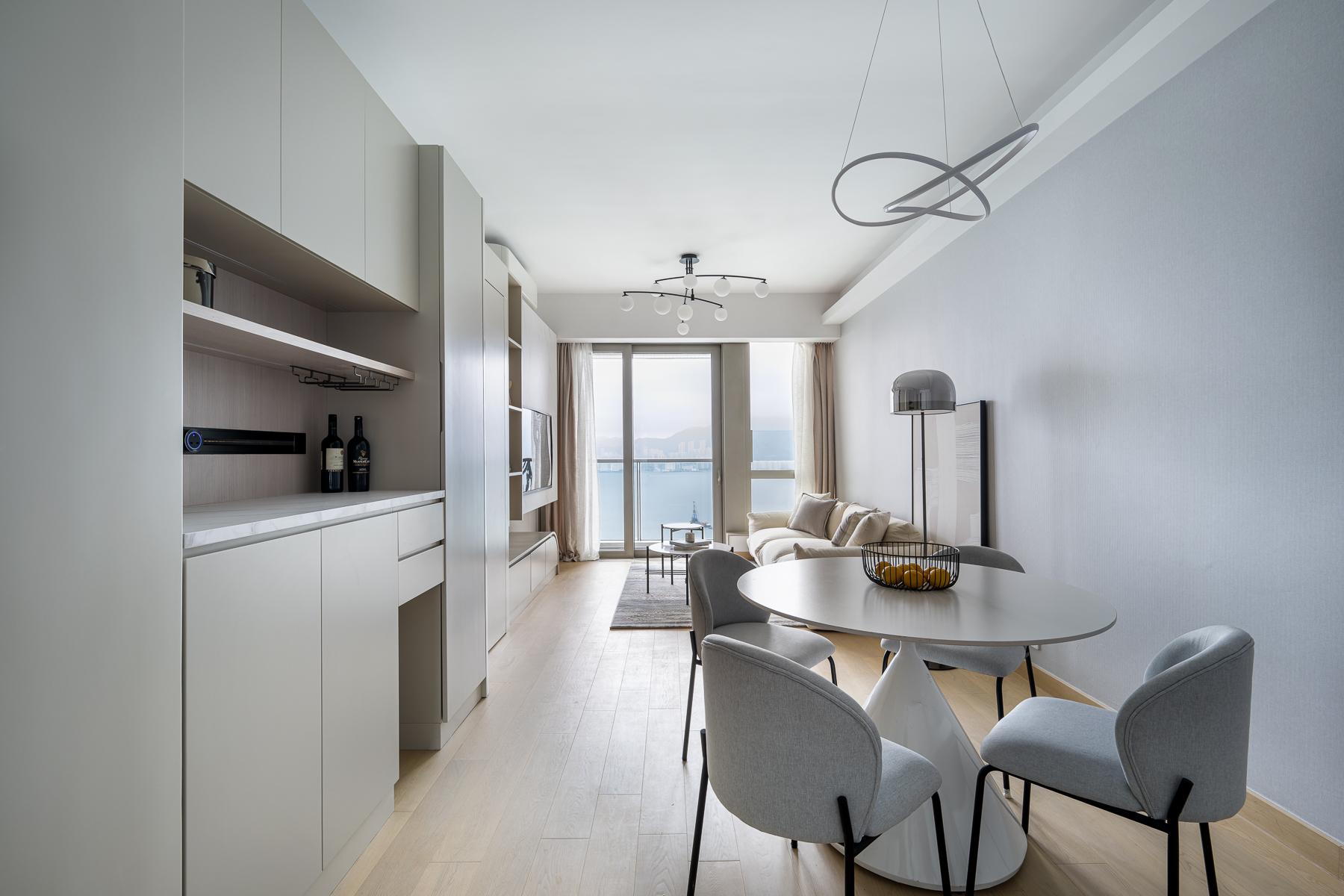 Built-in cabinetry expands kitchen storage space and creates a tea and coffee station. A round dining table sits opposite it for casual dining.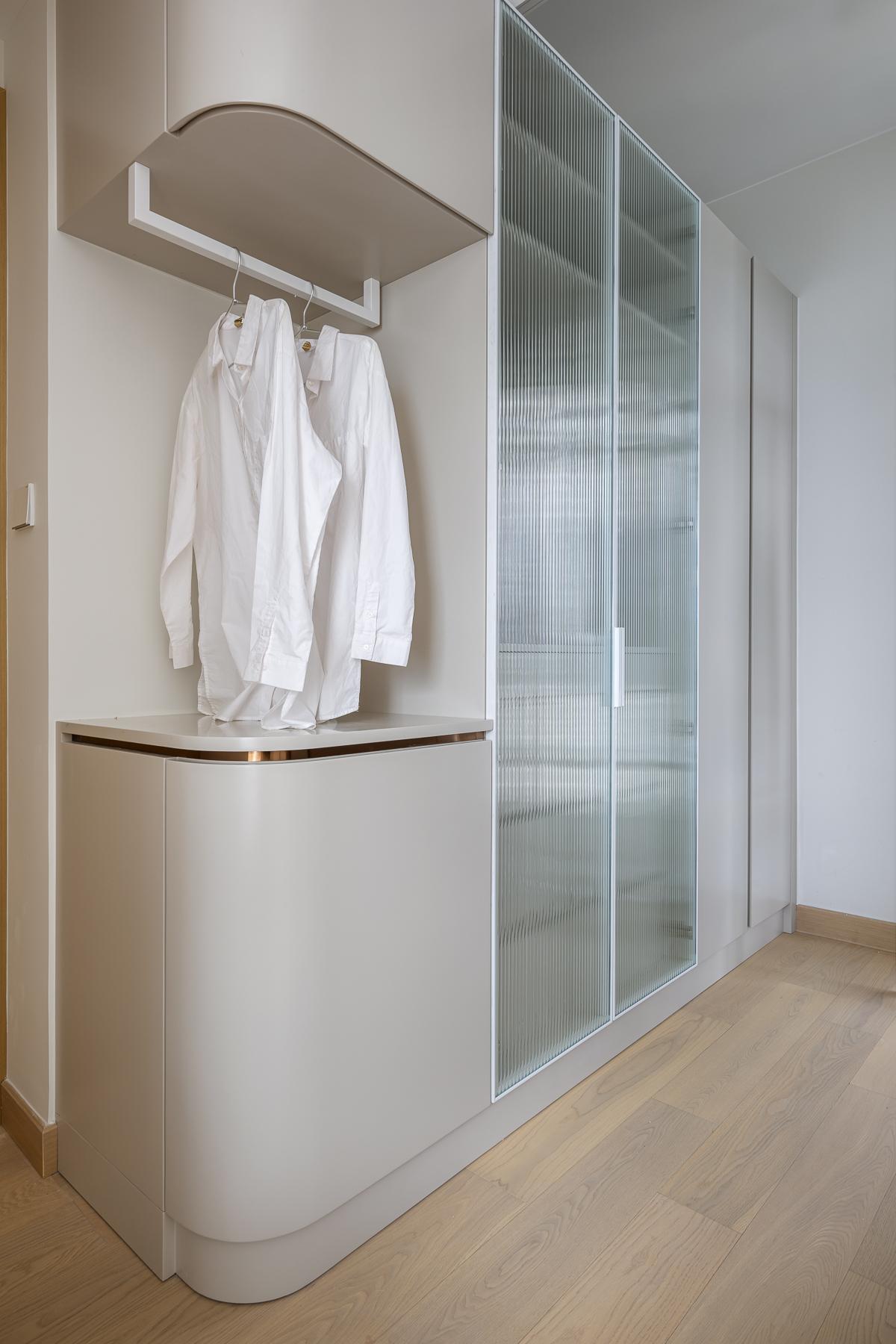 But perhaps the most unique feature of this home can be found in the master bedroom, which was opened up to create an uncluttered space for a walk-in closet that's a rare find in Hong Kong. With a curved design, the closet echoes the master bedroom and creates a natural flow from the resting area to the dressing area.