The mystery, the adventure and the thrill of discovering what lies behind the secret entrance of a hidden speakeasy bar – this is what interior designer Shawn Lee from The Interior Lab had in mind when he designed his own flat in Singapore.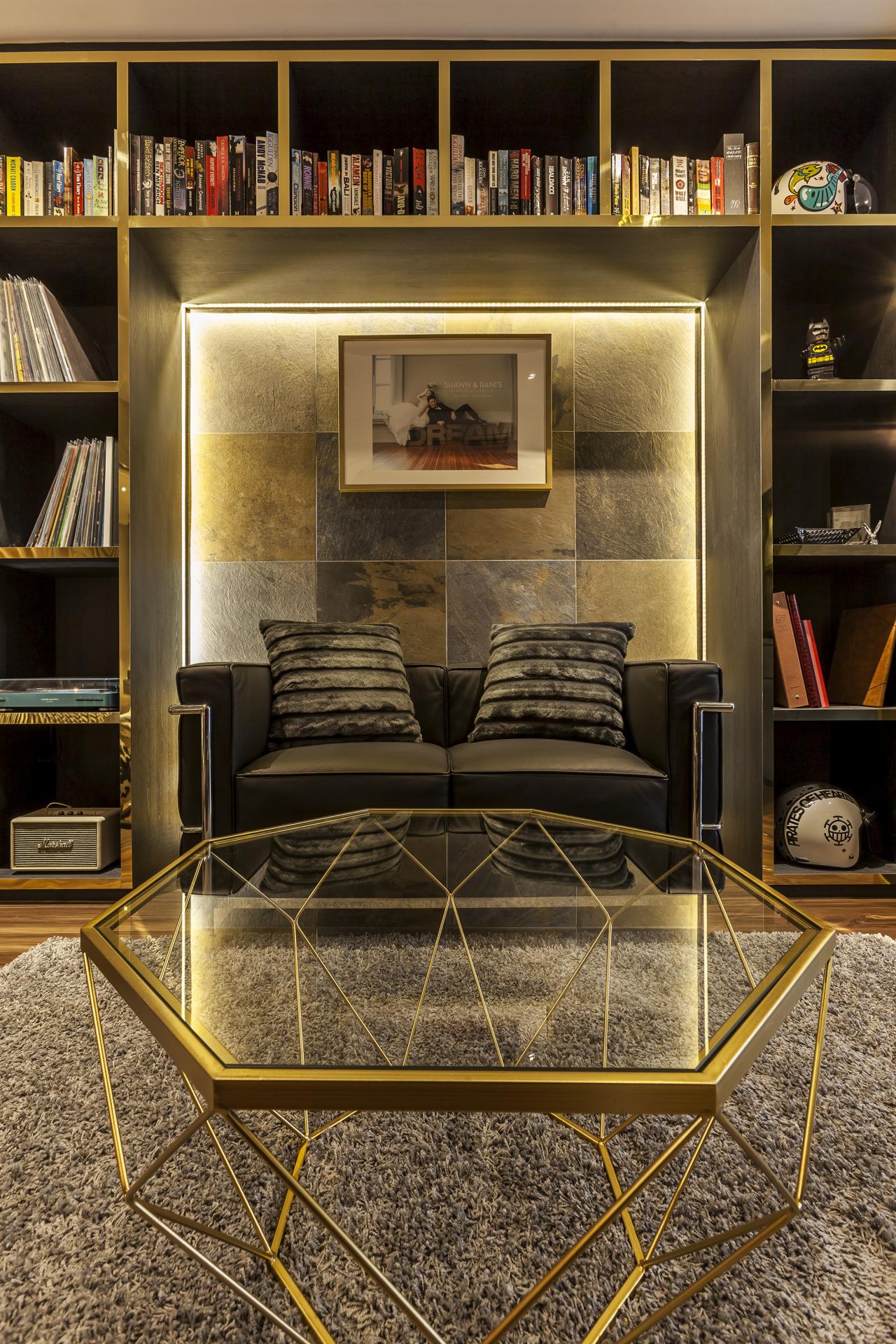 The property is a government-built public housing, completed in the 1970s with a floor space is 688 sq ft. The age of the house proved to be the biggest challenge during the redesigning process, as everything had to be rebuilt from scratch. The renovation took place over eight weeks, costing S$45,000.
Inspired by the speakeasies of the past, the palette is dominated by dark wood tones contrasted by metallic gold highlights. "An important factor in the design was that all the materials of the interior could be sourced locally," says Shawn. "As the house is designed around the lifestyle of a married working couple, priority is given to storage spaces for the trappings of modern living. Privacy wasn't the main priority."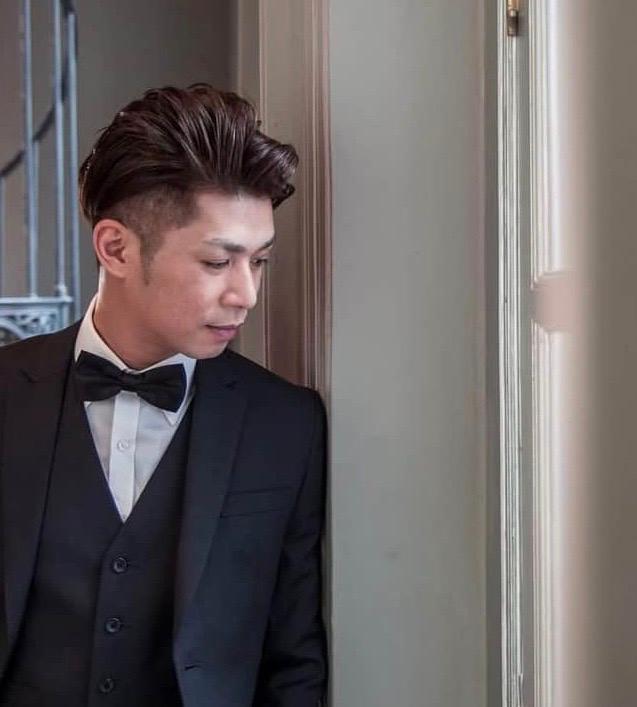 Hence, Shawn chose to hack down the original bedroom walls, replacing them with glass panels, which are combined a raised platform was used to segregate the sleeping areas from the rest of the house. The openness of the glass panels creates an illusion that the living space is much larger than it actually is.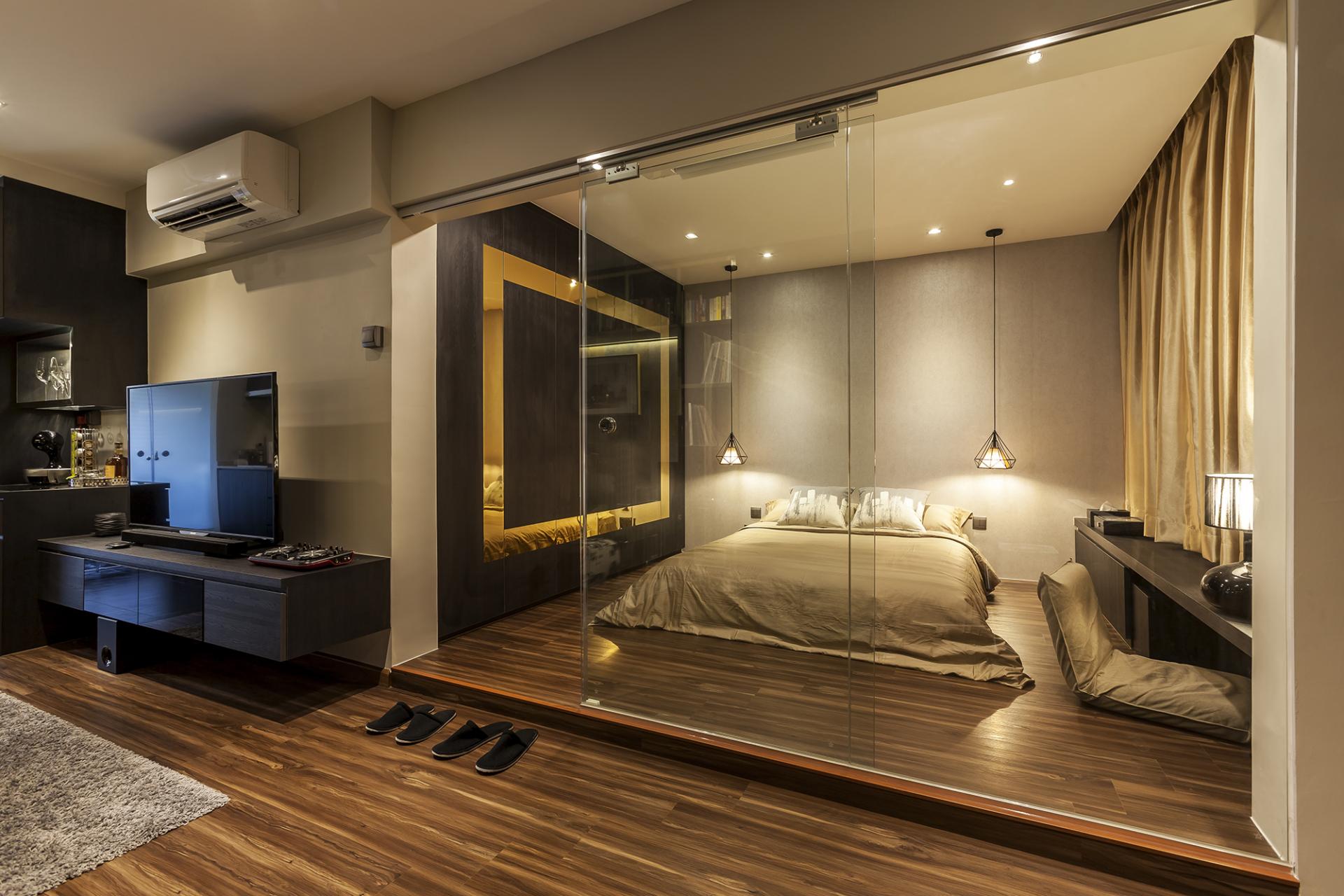 "The wardrobe cabinets in the bedrooms are also recessed to create the illusion of a wall feature and is the dominating theme in the bedroom area," adds Shawn. "Also, a small workspace is available."
To tap on the vertical space of the living room area, full-height cabinets were built, and the sofa is recessed within a backlit display inspired by old whiskey bars. The feature wall is also uniformly sized to house Shawn's modest vinyl collection.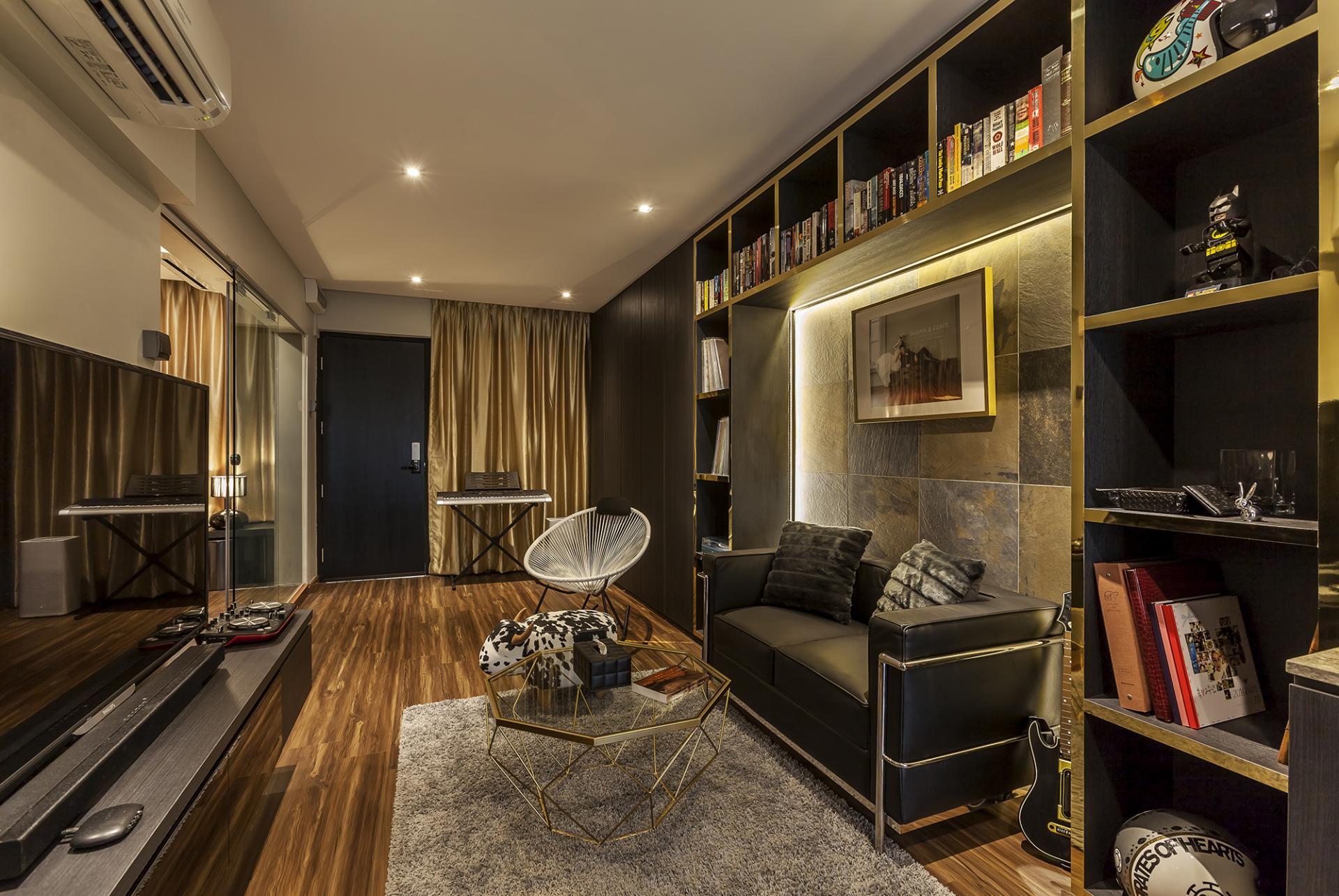 In the kitchen, a quartz countertop which resembles yellow onyx was chosen as the centrepiece, and a small bar with glass and bottle storage and displays were built to satiate the owners' passion for mixology.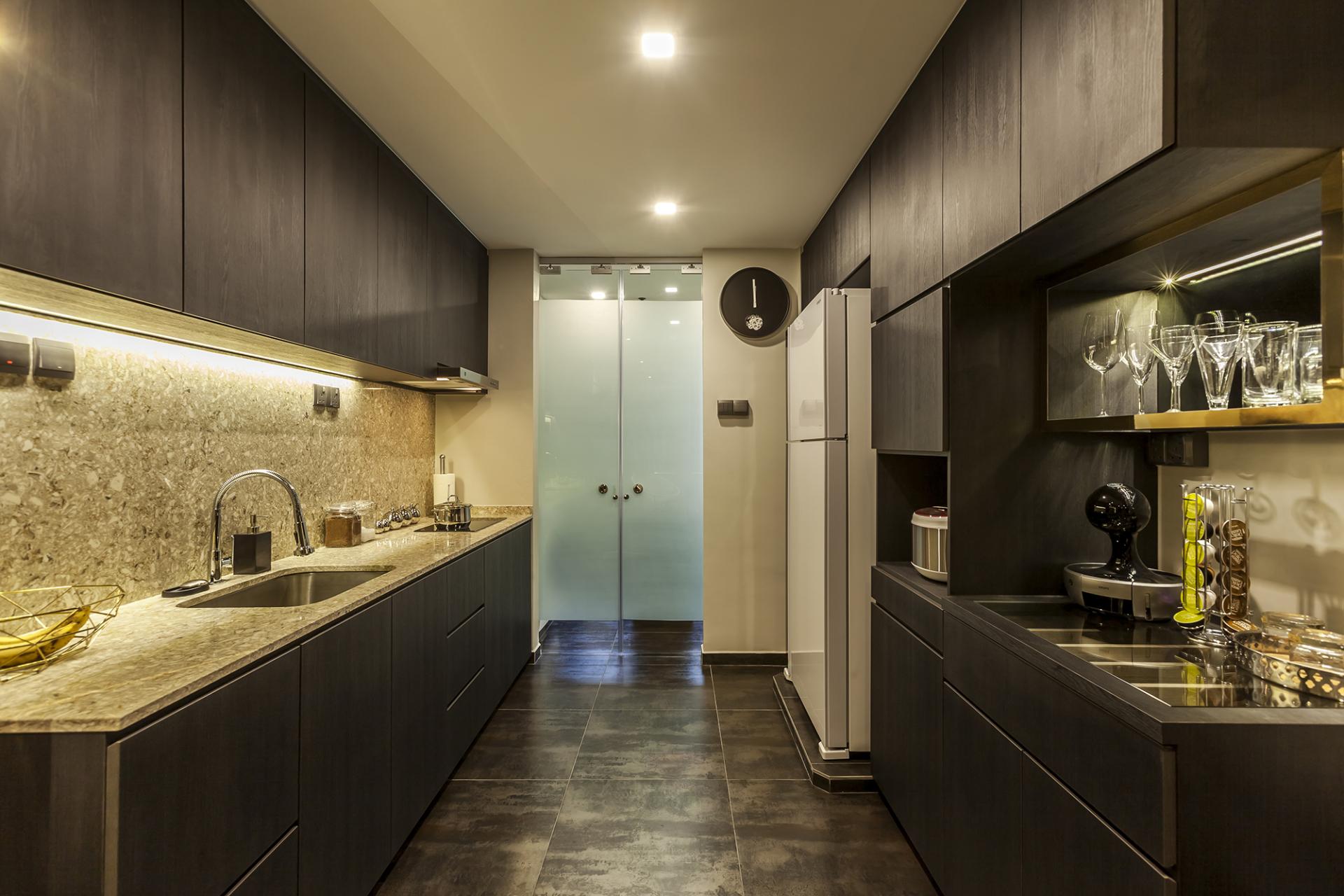 The bathroom was resized to incorporate both wet and dry areas with glass doors dividing each of the areas so more than one person can use it in the morning rush. An island vanity cabinet with sufficient walking space was added for both aesthetics and functionality, as it allows access to main trash chute as well as the washer and dryer unit.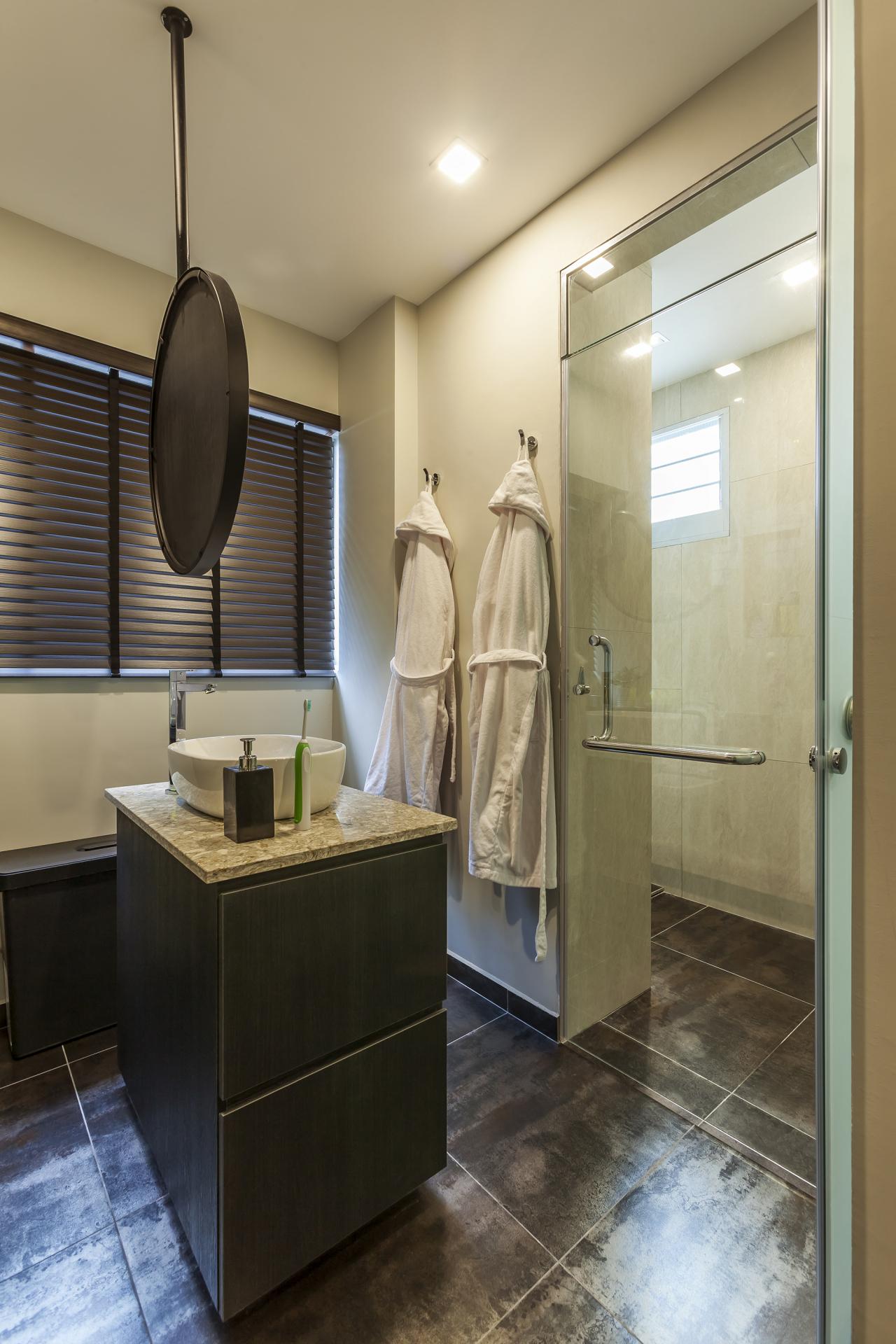 "The bathroom is the highlight of the house. It is much larger in terms of dimensions as compared to most other houses of similar square areas, with large windows in the vanity area, allowing for great airflow and natural light," says Shawn proudly. "It is a great area to prep for the morning and a great place to clean up after a long day's work."