Allowing bountiful lighting indoors without losing privacy, the inhabitants are provided with a calm living space amidst the street environment.
Built in a detached-residence area, Daegu Technopolis District developed an industrial city planning solution, which created this urban housing complex where the 1,874 sq. ft. stand-alone house locates. Surrounded by the beautiful Biseulsan Mountain in the east and a large-scale apartment complex in the north, the building site is filled with both metropolitan and natural elements.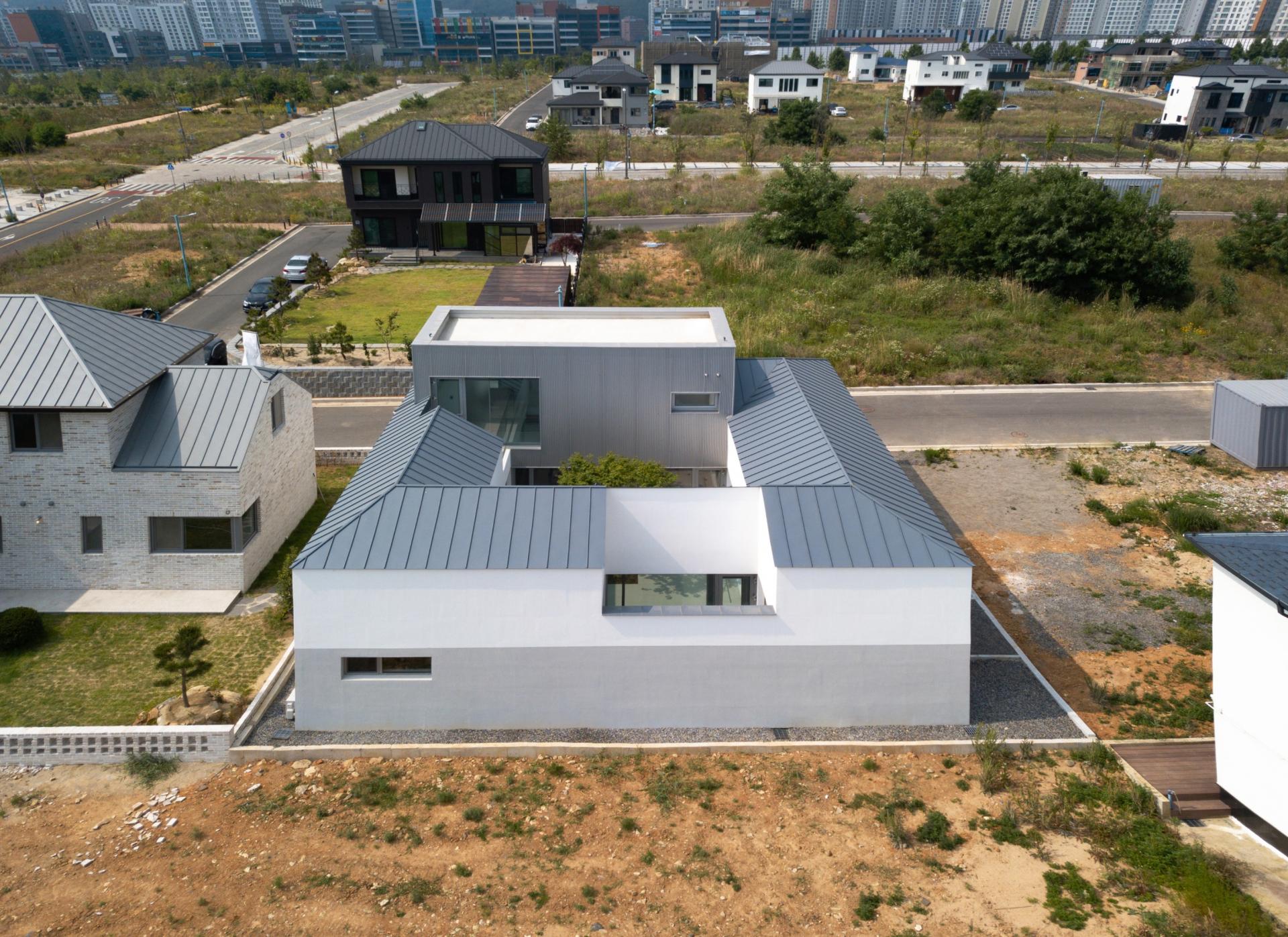 One of the first few calculations that Yunchae Jung - the lead architect of Archirie, took into consideration was the privateness of the house for a young couple with a pre-teen child and their mother. Situated in a relatively new housing site, 337ROOF's neighbouring vacant lots are still openly available. However, as the city grows, more houses will be encircled, and the privacy issue will slowly arise. Therefore, the abode is directed inward and put on a simple white-painted jacket and brick walls.
To follow the regulation for roof uniformity applied in this area, Jung shared that the residence's name, "337ROOF", was taken from this practice. By combining the flat roof with the gradient top, each metric is respectively 3/10, 3/10 and 7/10. Though the restriction had Jung doubting the flexibility of the project, it is still a significant clue to design, using corrugated aluminium plates to differentiate itself from other homes.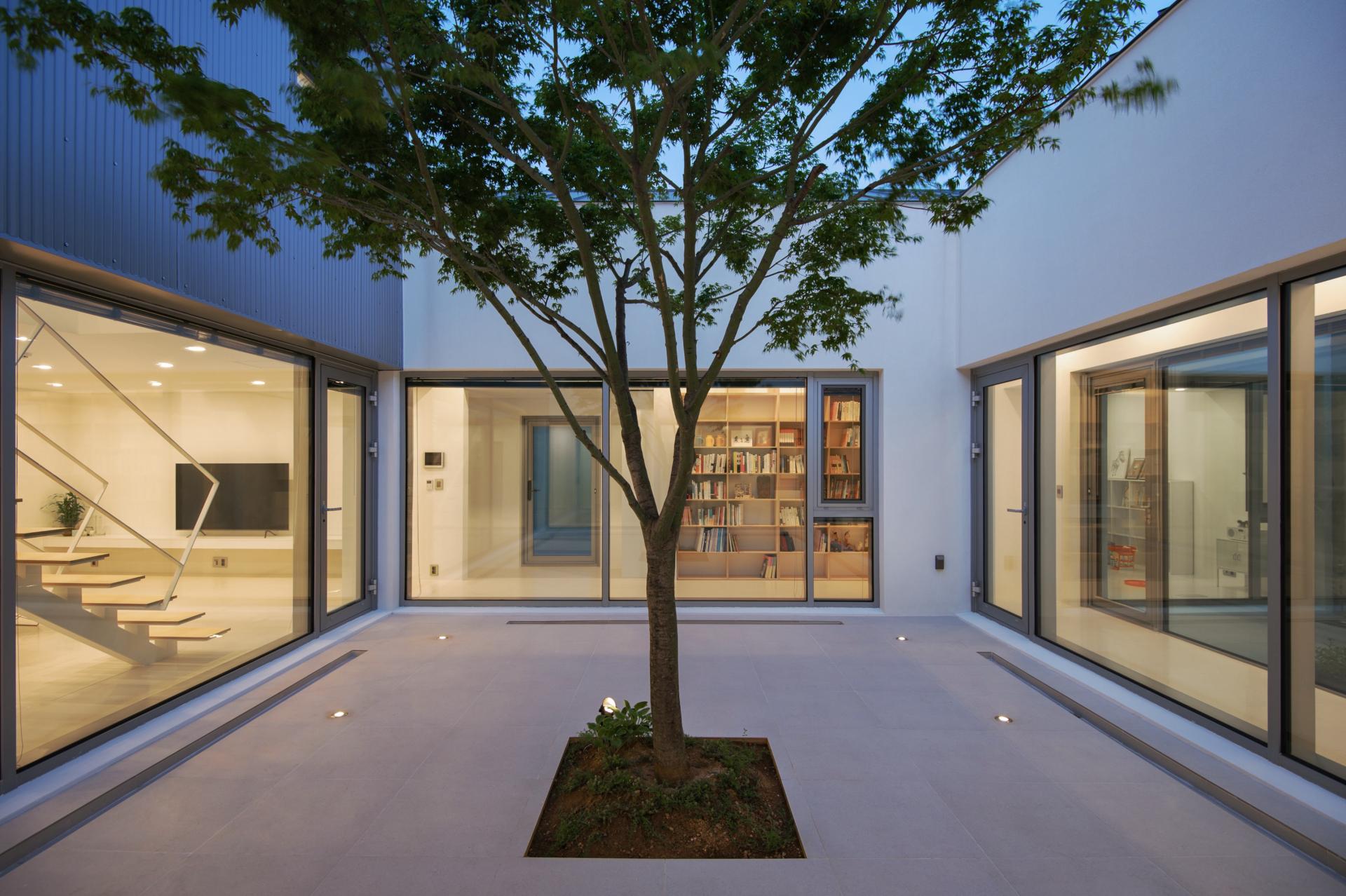 In order to maintain the synchronisation between the family members and the surrounding environment, Archirie designed 337ROOF to be a collective of independent zones. Starting with the ground floor, a large courtyard is installed in the middle of the house, attracting sunlight and providing a proportionate distance between each part of the house. This central pavilion is enfolded by all common areas, which include an open kitchen-living room, a laundry area and a reading space with a floor-to-ceiling bookshelf.
Before moving upstairs, Jung also put the grandmother's and the child's rooms on the first floor, accompanied by the small sky frame between the two rooms, which serves as a pocket for a mid-sized garden.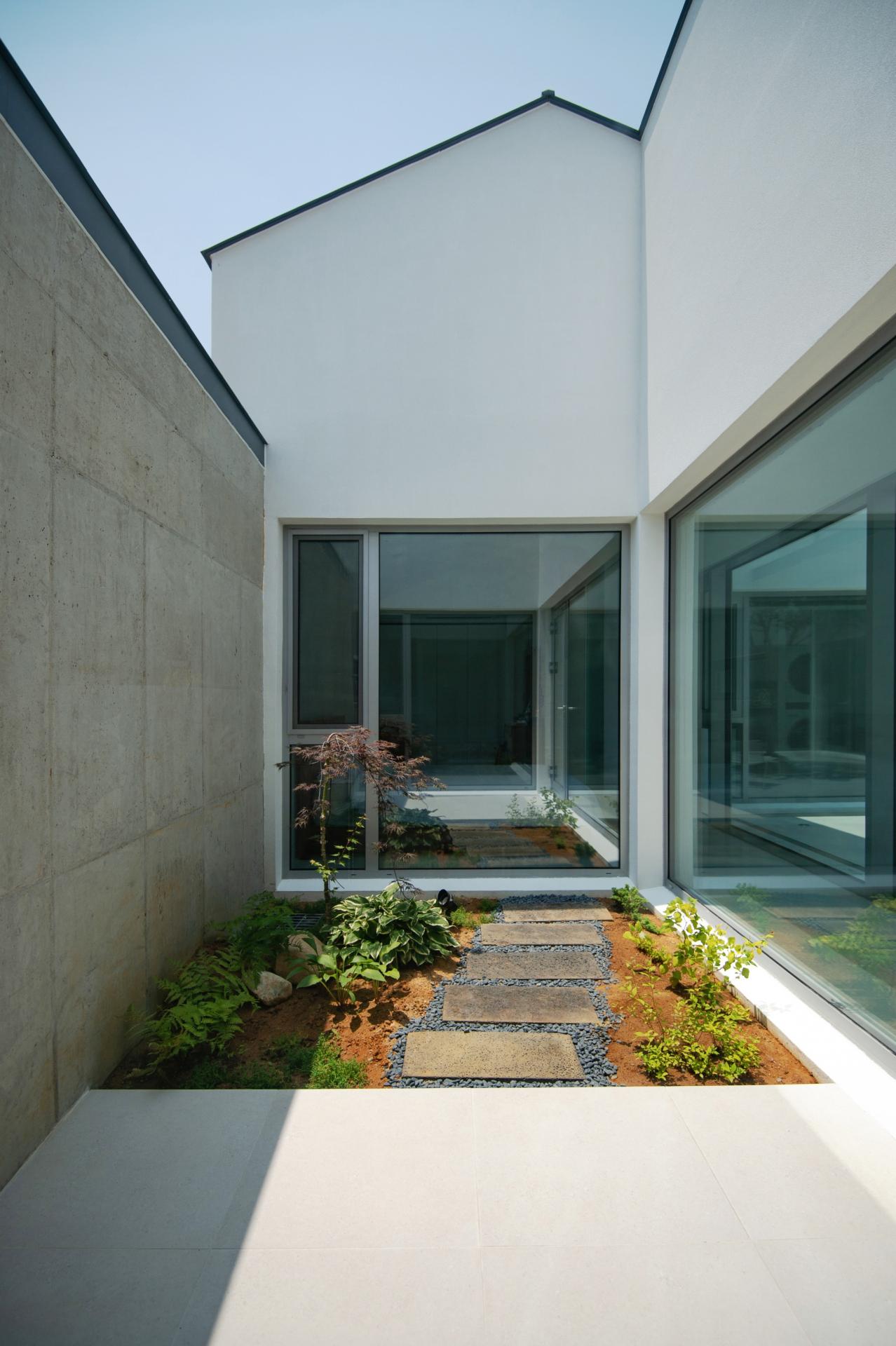 According to Jung, the scale of each space was organically chosen by the roof's configuration, adjacent to the arrangements; functionality which helps bring sunlight and create movements indoors.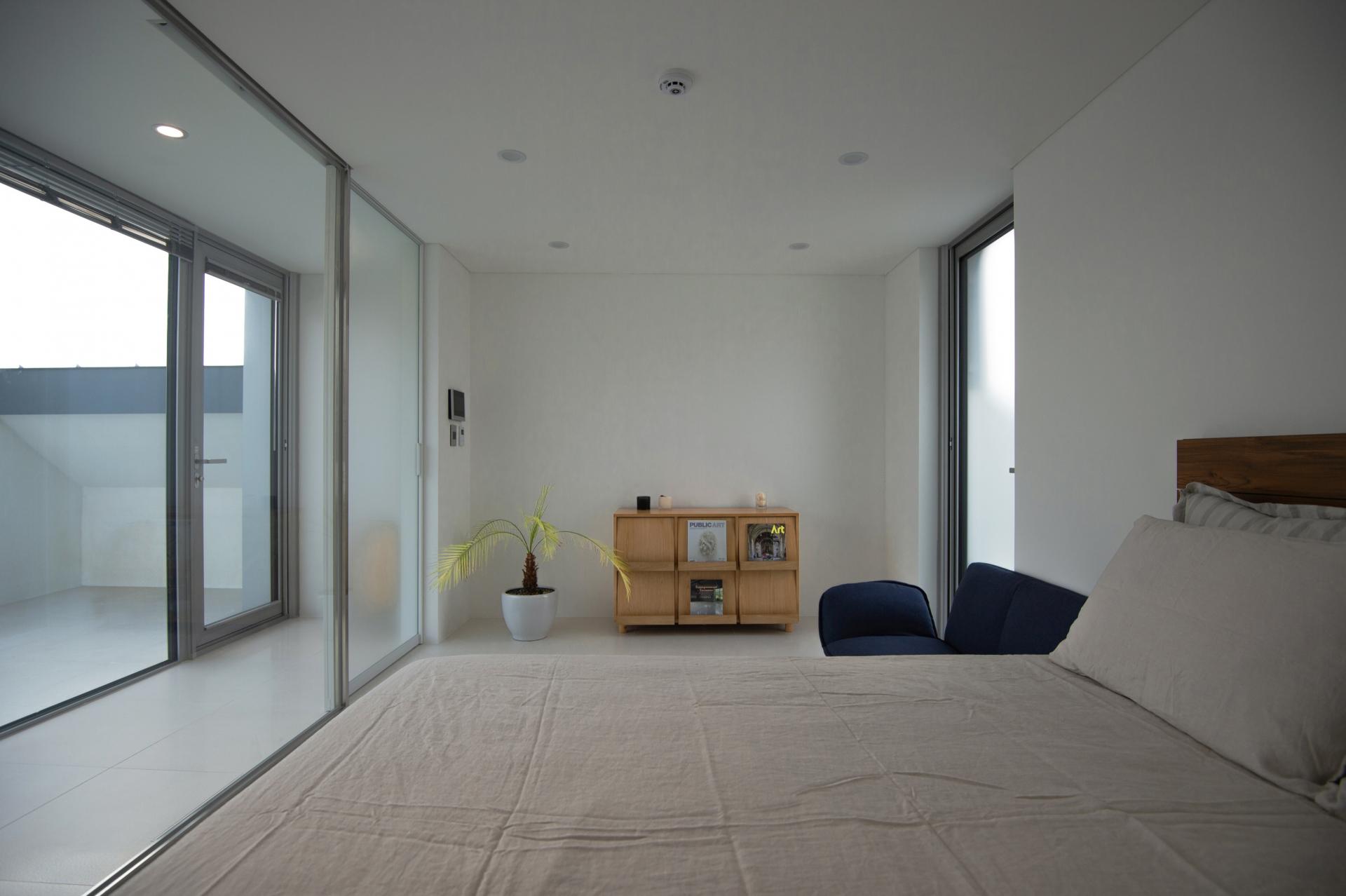 Lastly, the uplifted loft where Jung established the flat three-tenth roof placement is an independent space for the couple. The bedroom consists of an ensuite bathroom and dressing room, extended by a terrace looking to the Biseulsan Mountain.
Photo: Youngtaek Cheon