In a narrow urban area with densely populated urban life, building upwards has become a way to increase living space.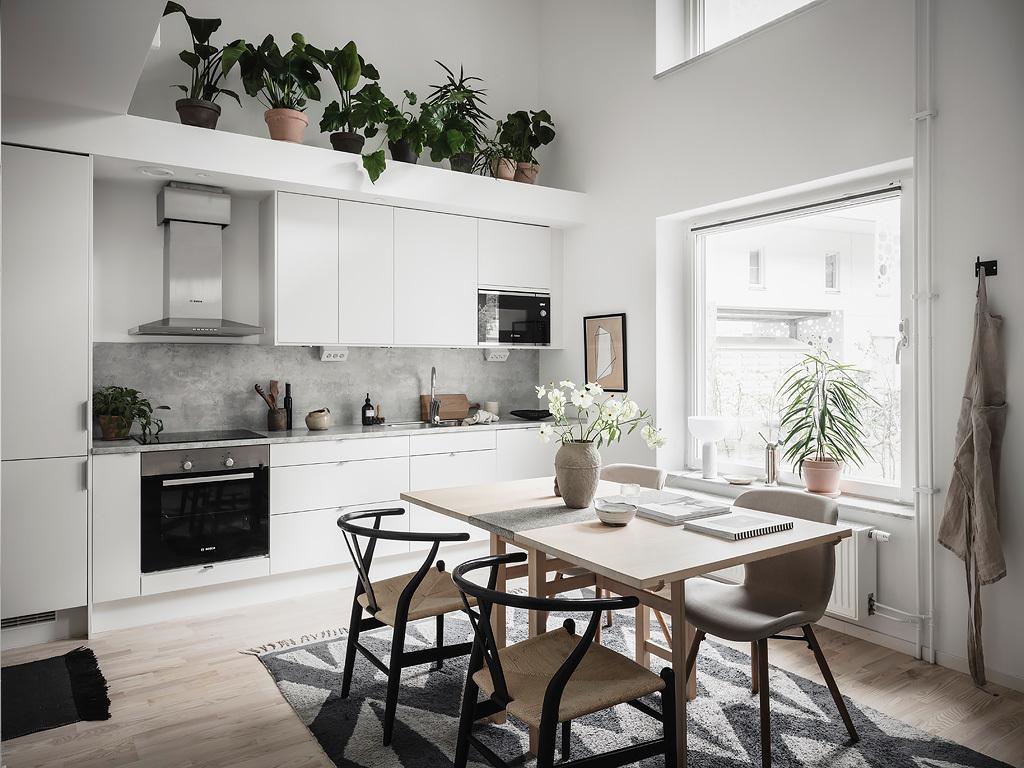 Decor, colour, and flow of movement will become important considerations when turning a narrow space into a more spacious and comfortable environment. Contrary to the typical layout of a duplex apartment, this residence in Sweden moves the living room to the upper level, keeping the kitchen and dining area on the first floor.
Pure white tones are used to magnify the visual effect. The wood grain floor and the refreshing mint green wall inject a light and warm atmosphere into the space. Combined with lots of natural light from the two large windows, the initially small loft looks bright and airy.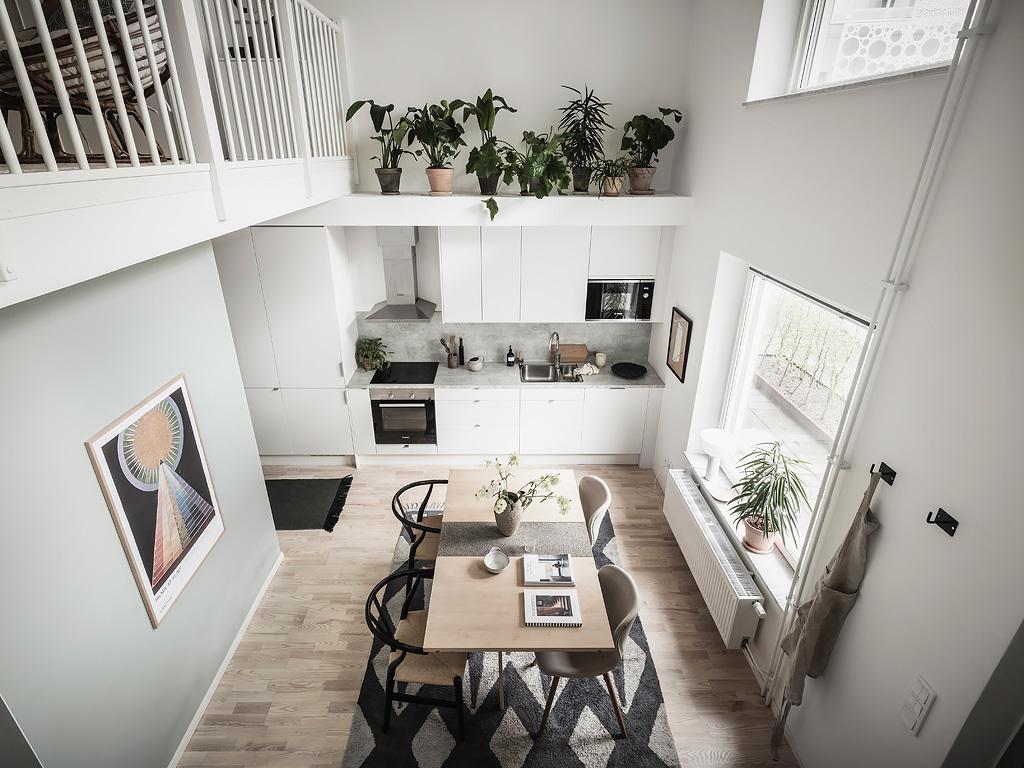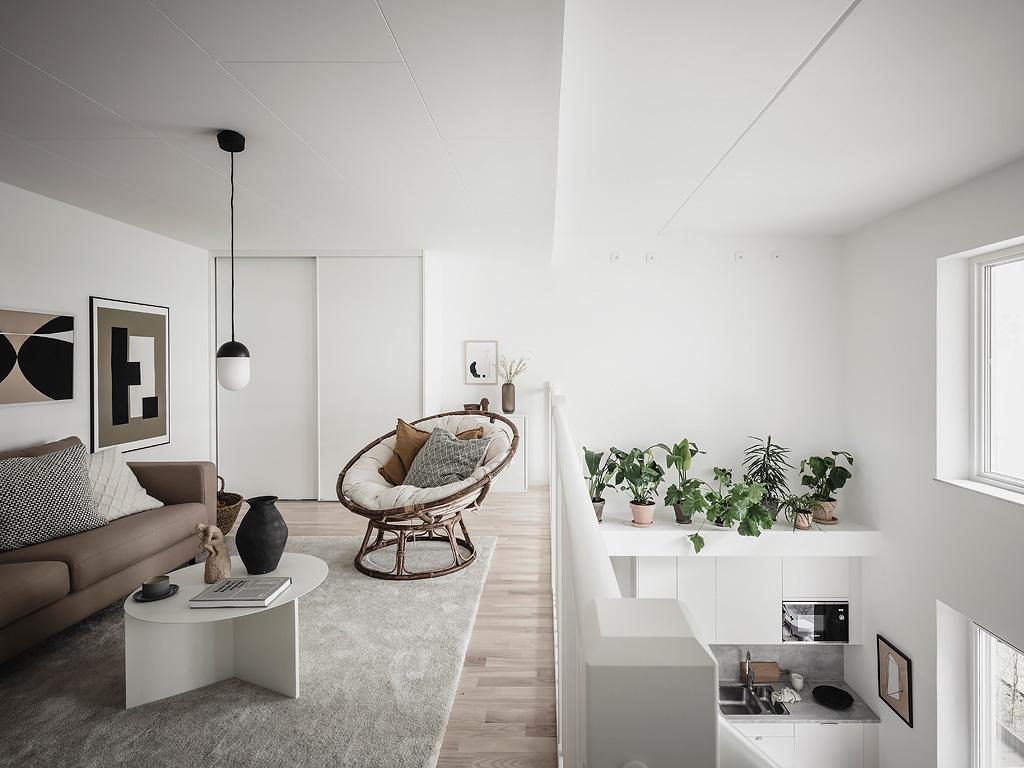 If you're looking to create a fresh and comfortable atmosphere for a home with a mezzanine, here are some tips you can take away from this apartment:
1. COLOUR
Other than using white for the overall space, a colour like mint green can inject fresh energy into any space. Here, it is used as a feature wall, paired with the earthy tones from various materials (such as logs, rattan, murals, ceramic utensils, carpets) and slabs of grey in the kitchen to balance the entire look.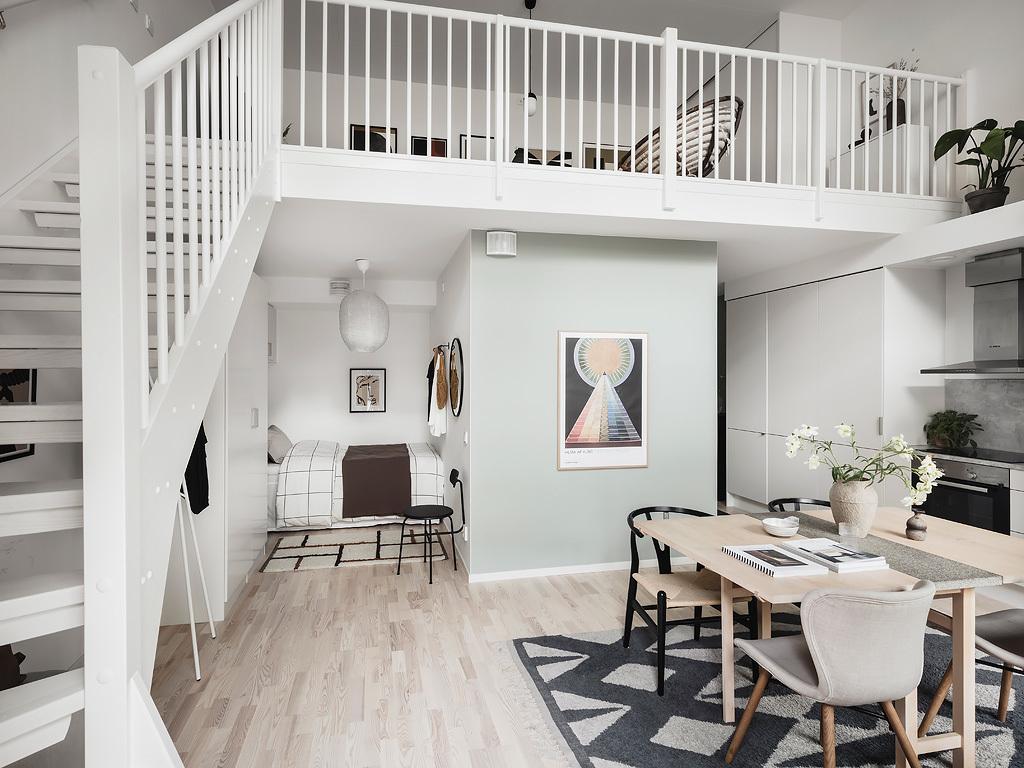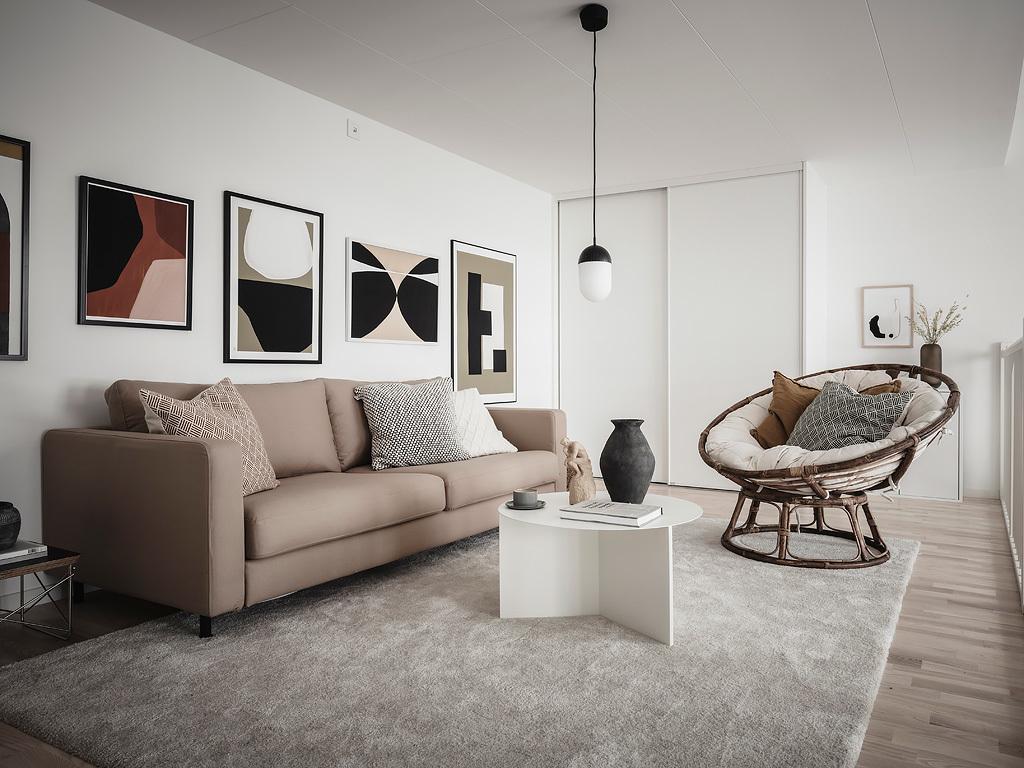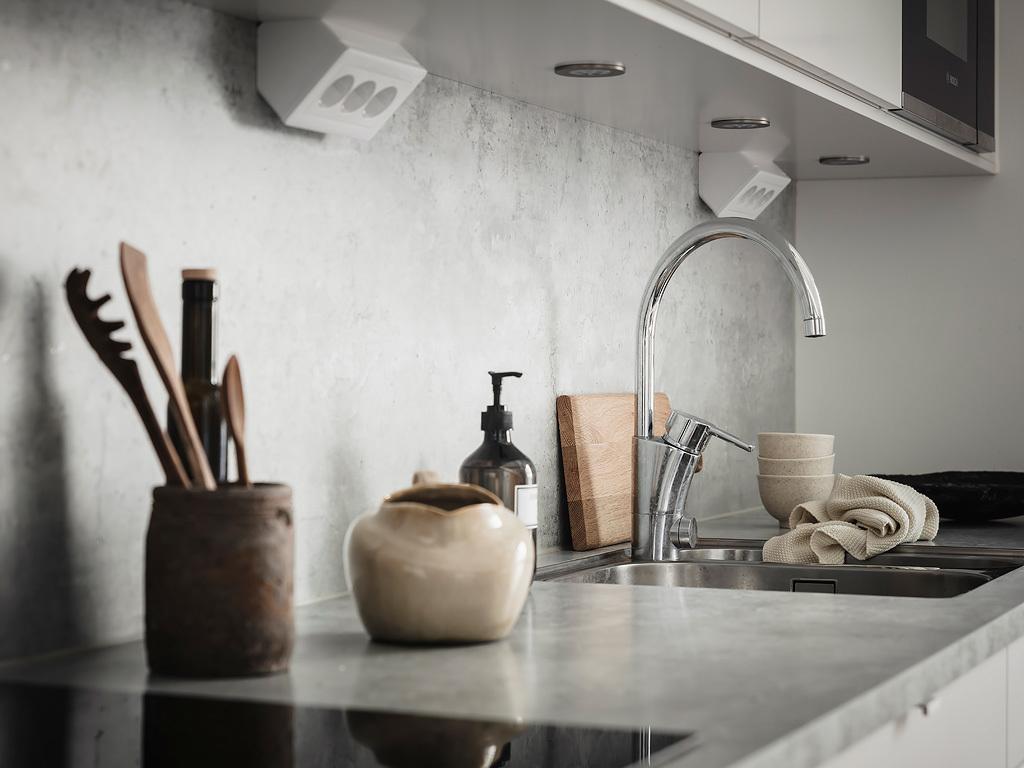 2. SPACE PLANNING
What makes this different from other lofts is that the homeowner specifically chose to place the bedroom, bathroom and study on the ground floor. The mezzanine is set as the more public living room instead where there are no walls or pillars in the way. A three-sided glass structure makes the overall space allows the light to permeate every corner.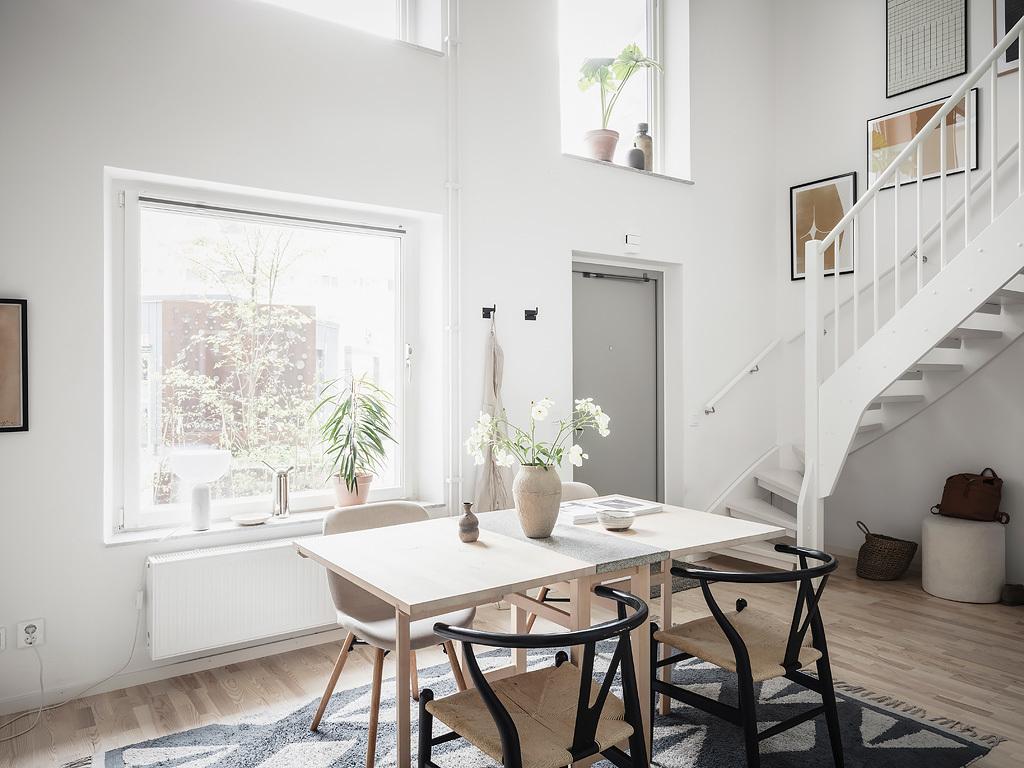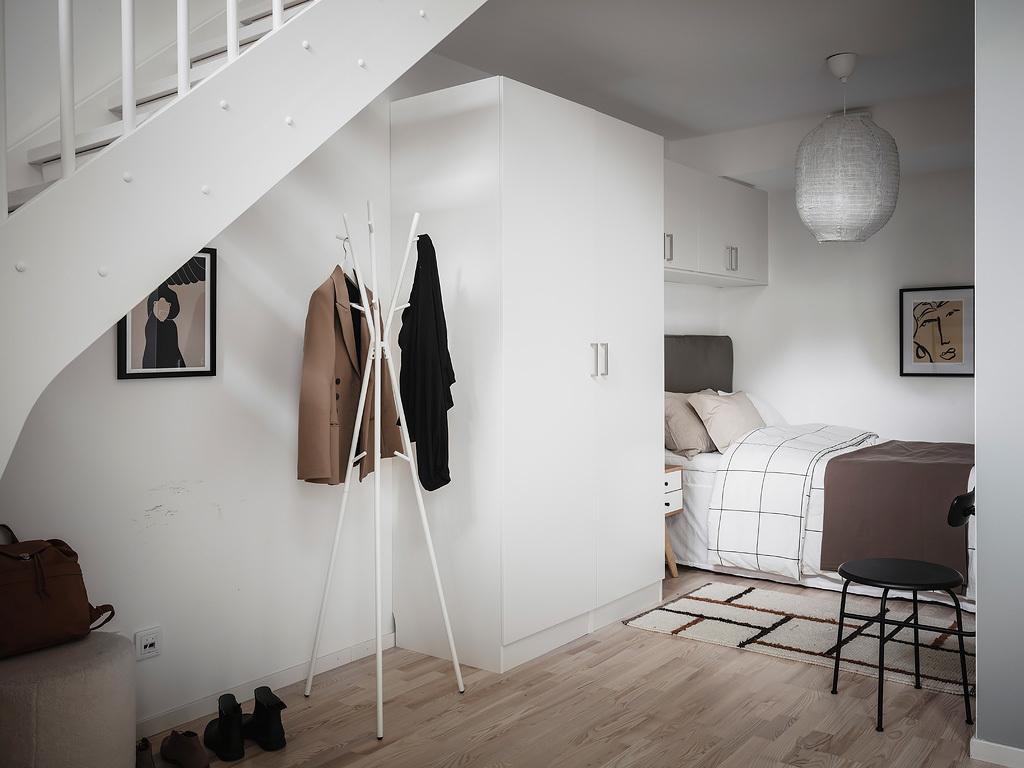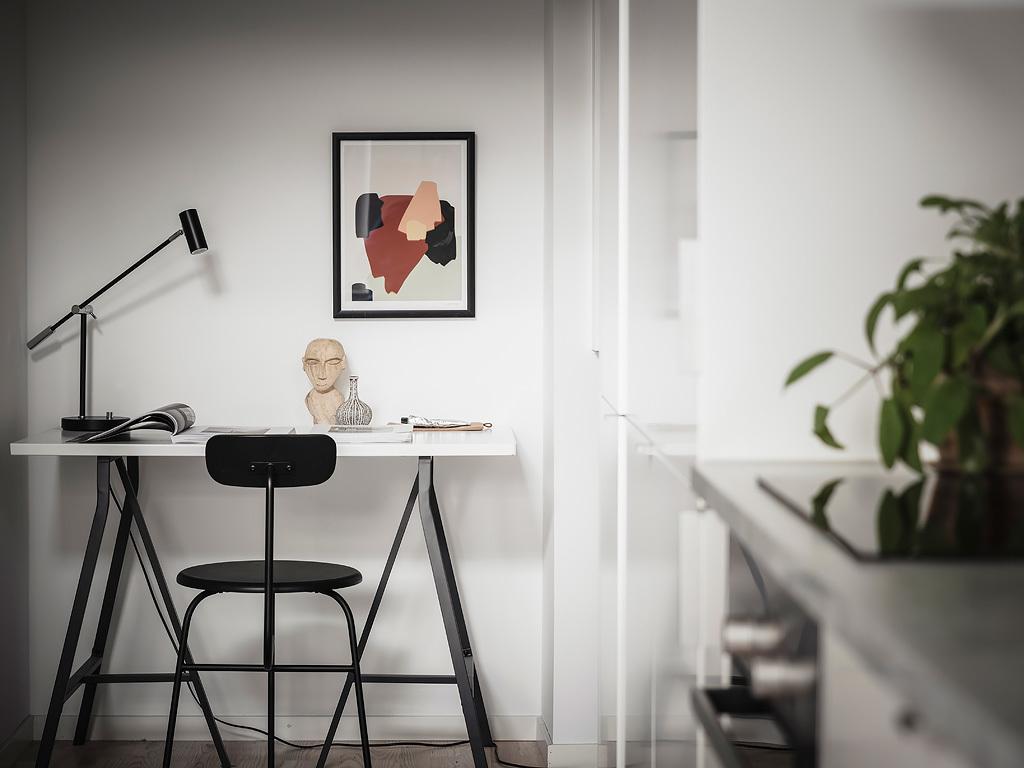 3. PLANTS
To bring the outdoors indoors, plants are placed on the platform above the kitchen. Greenery is also dotted around the house - on the dining table, kitchen, bathroom and window sill - so that the space feels connected to the environment outside the windows.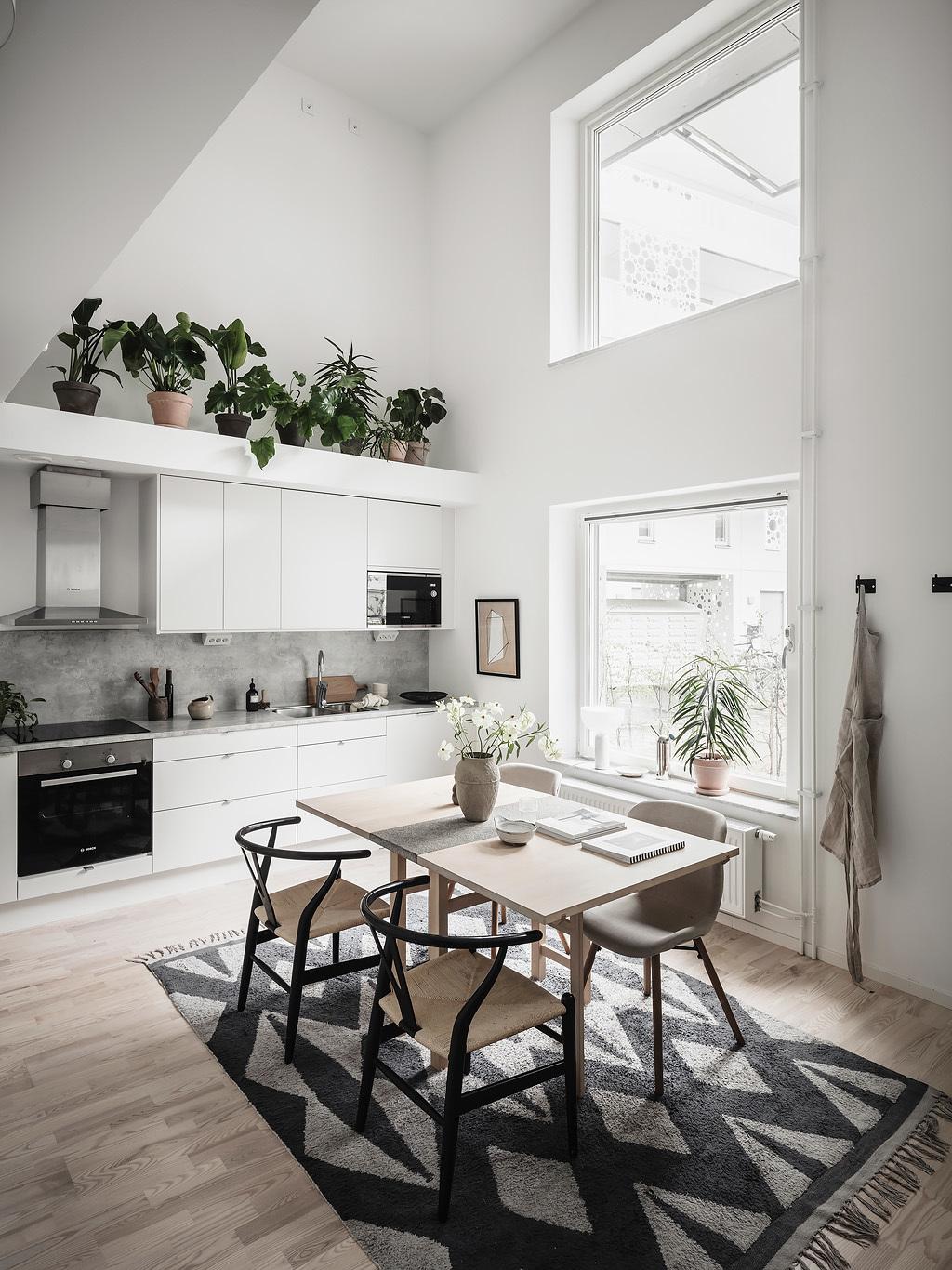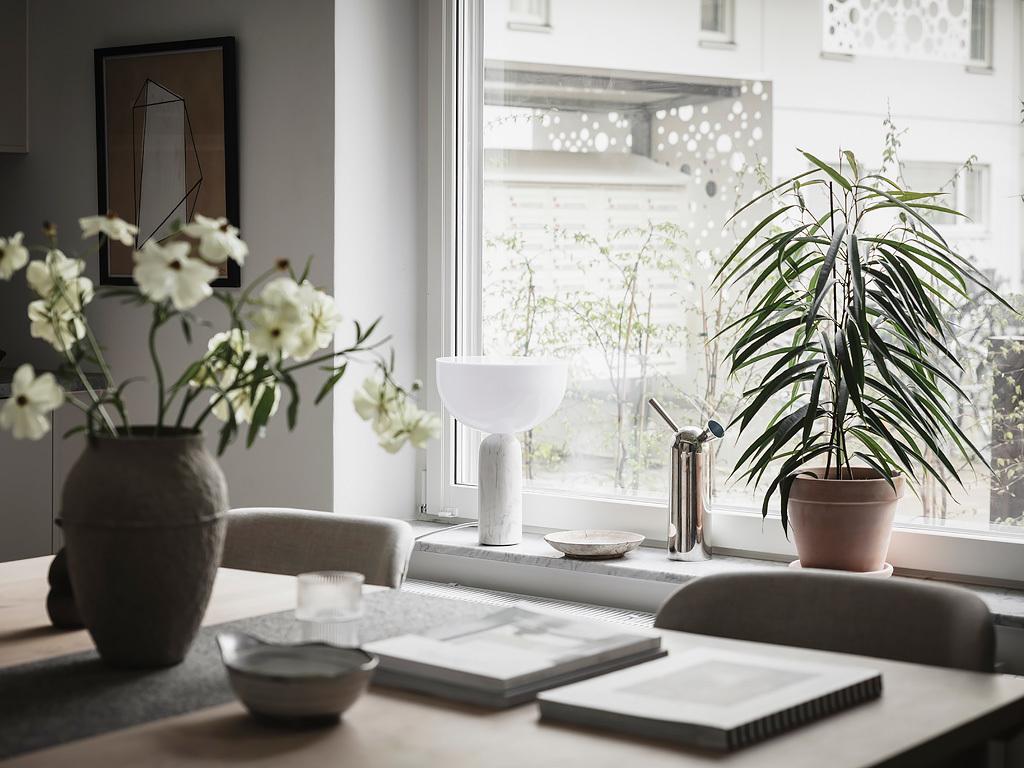 Photos:Entrancemakleri