Moscow-based studio NIDO transforms a 1,195-sq.ft. space into a cosy and layered den defined by shades of grey.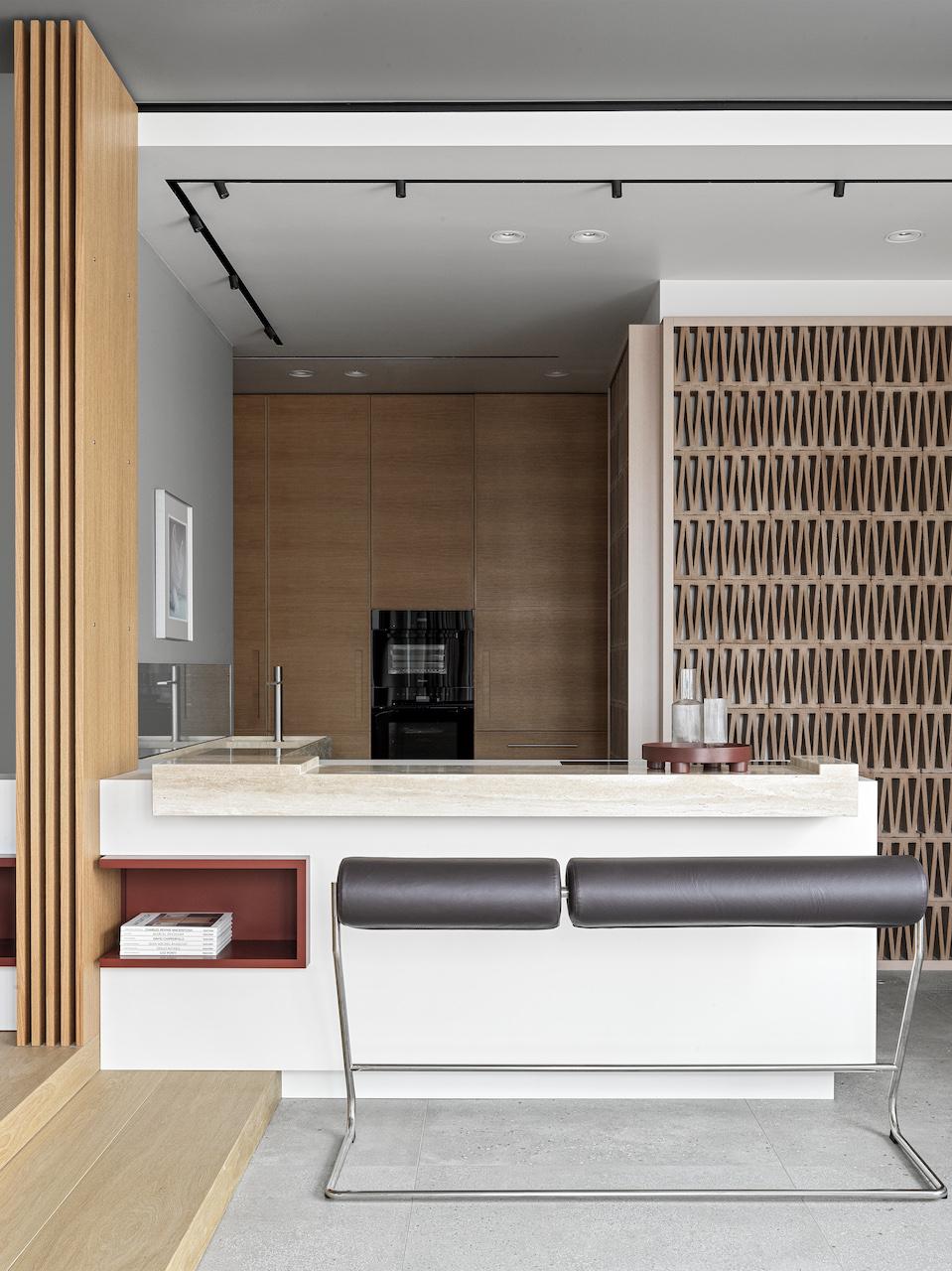 Turning a rather small apartment into a spacious, multi-layered living space is no small feat. At this Moscow apartment, the design team at NIDO juxtaposes neat and tight forms with diverse materials. Adopting clean lines and geometric shapes, this home steers clear of excessive embellishment.
A highlight is the large monolithic travertine stone sink element, which extends through the wall near the terrace entrance. The corner opposite to the kitchen island is decorated with Mutina blocks designed by Patricia Urquiola. These tactile touches add interesting twists to the pared-down aesthetic.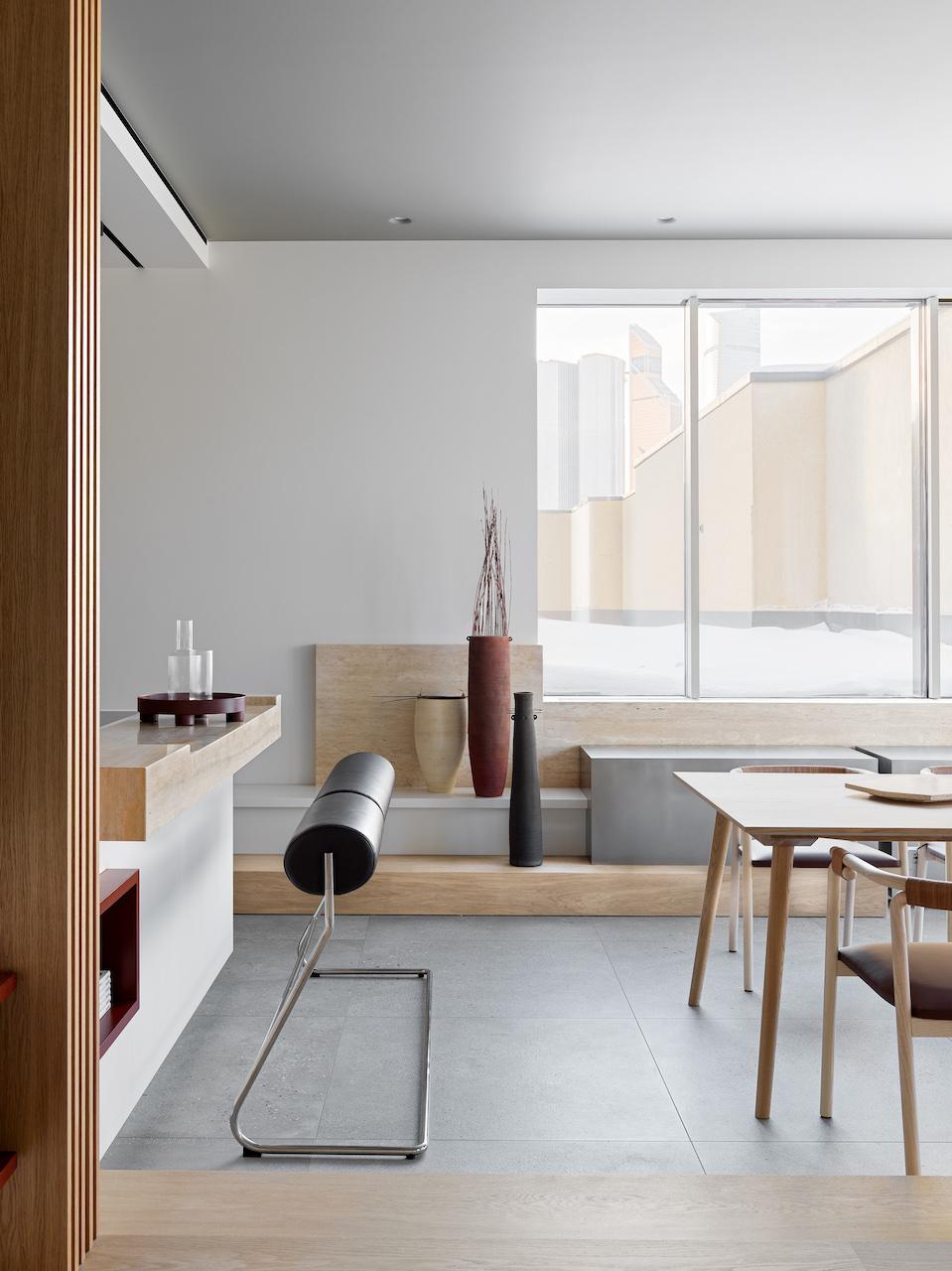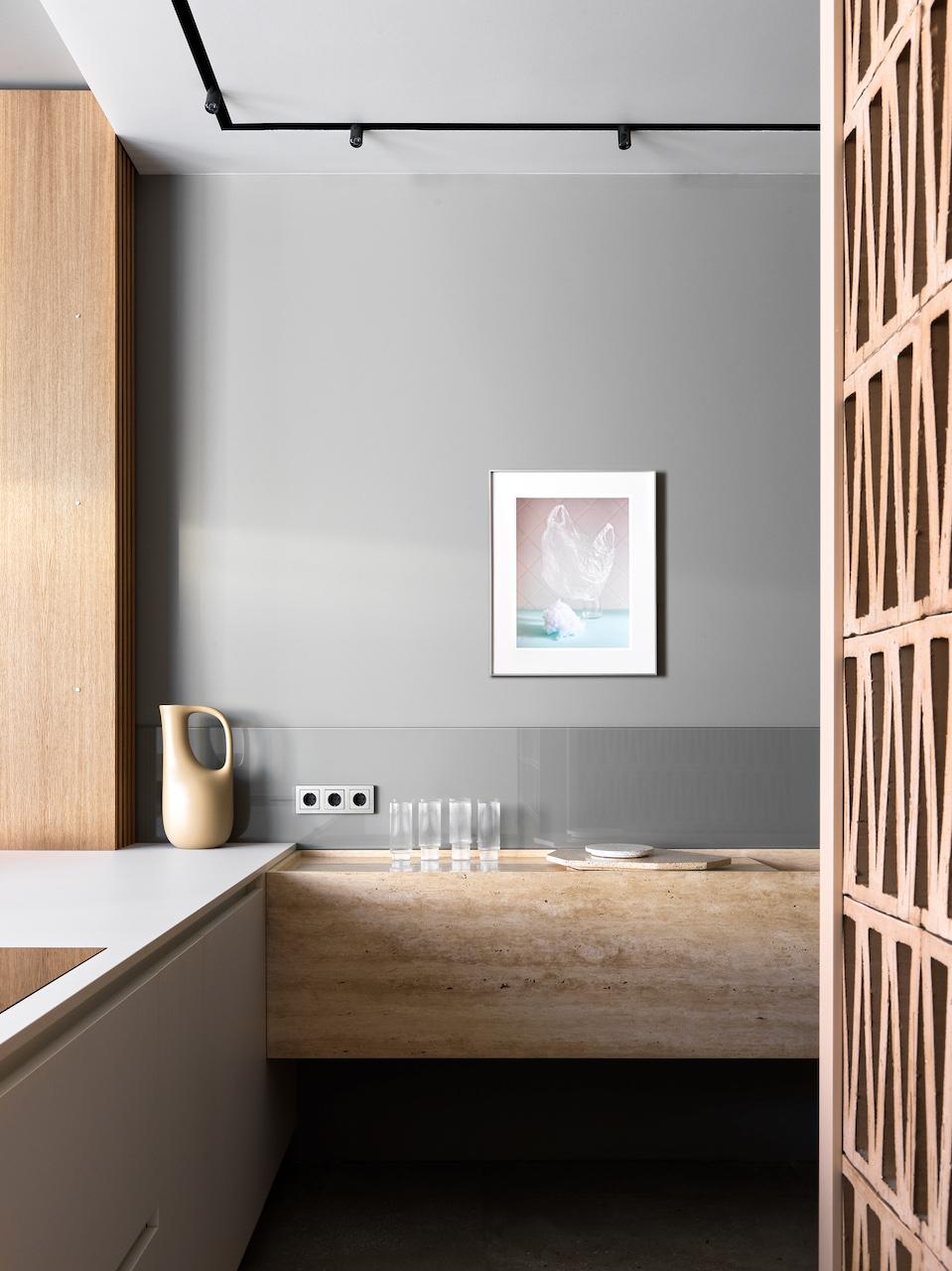 "The project was especially interesting because we were able to work with different materials and textures. It is minimalistic in structure but rich in detail, attracting attention and encouraging people to take a closer look," the design team says.
Smooth, soft and natural, the furniture textures boast a warm colour palette, imbuing a sense of cosiness and comfort. Terracotta and sandy shades are a constant reminder of travelling to distant places and pristine beaches.