Situated in an upscale Mumbai township, this 2,900-sq.ft. apartment is crafted for a multi-generation family of jewellers who wish to reflect their lineage through interior design.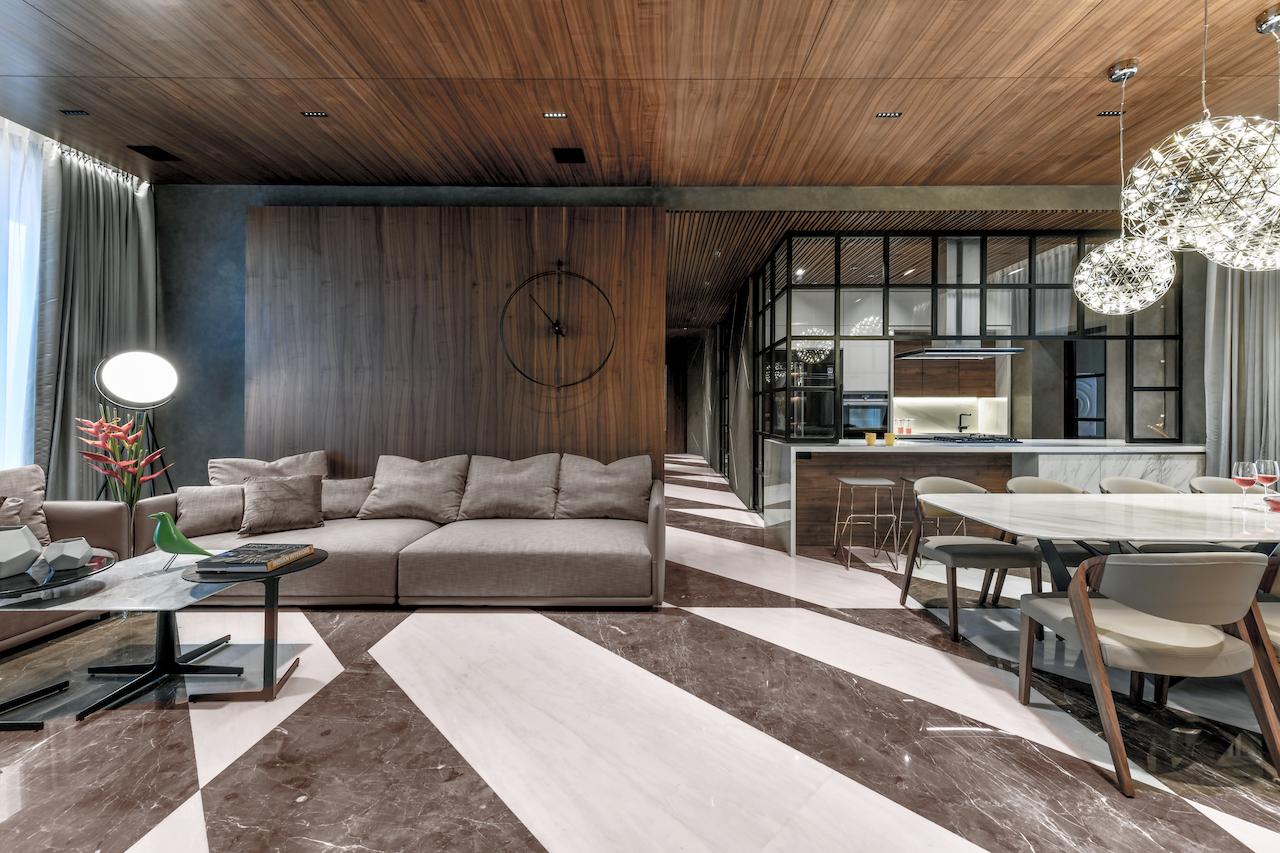 Done by Open Atelier Mumbai, the goal is to create an eclectic interior incorporating cultural influences the jeweller family accumulated from all around the world. Radiant and posh, it is home to a curated collection of designer furniture and light fixtures, artsy installations, decked out with lots of timber and marble.
The 2,900-sq.ft. home is divided into a living/dining room, a great hall, kitchen and four bedrooms with attached balconies synchronised with white, brown and beige shades. The living/dining room comes with full-height glazed windows overlooking an unimpeded view of the Mumbai skyline. Minimal furniture endows the home with a sense of space.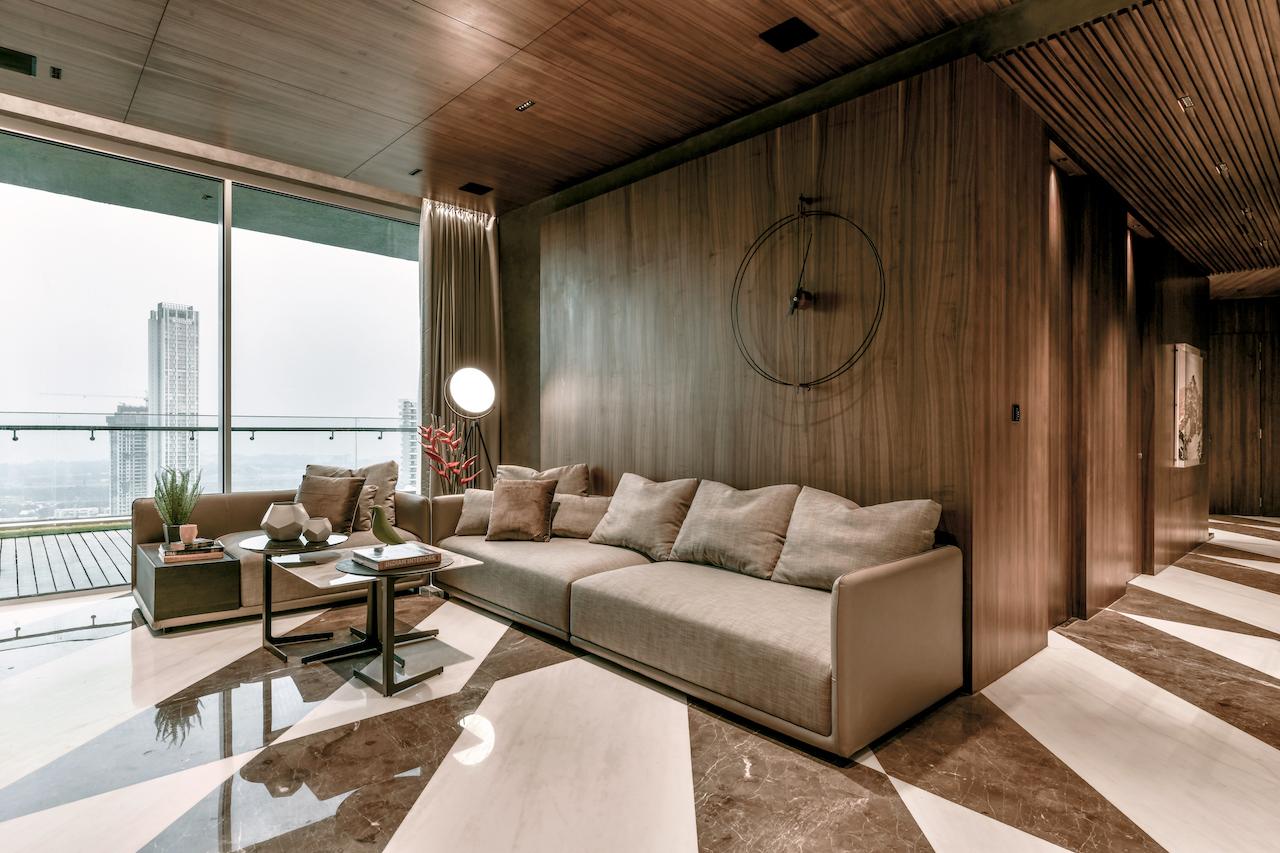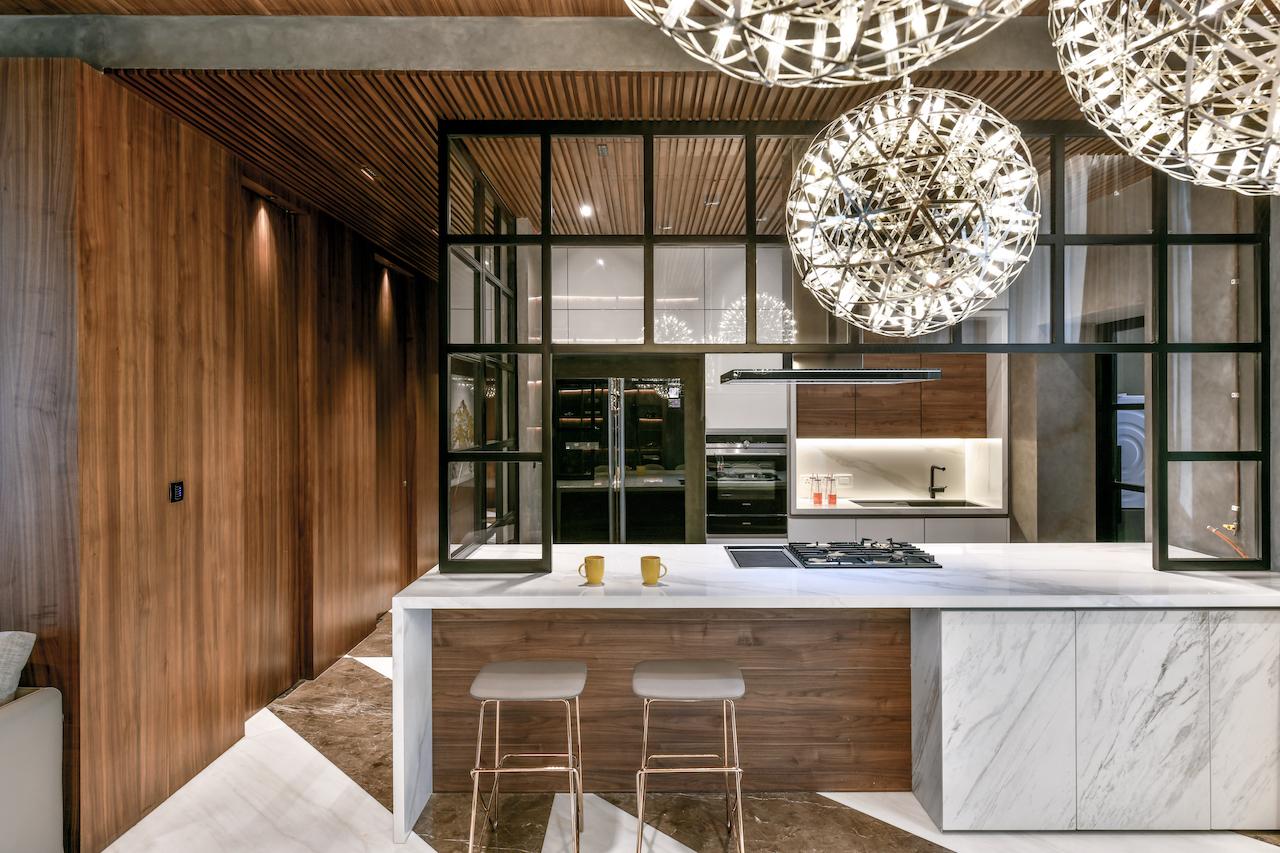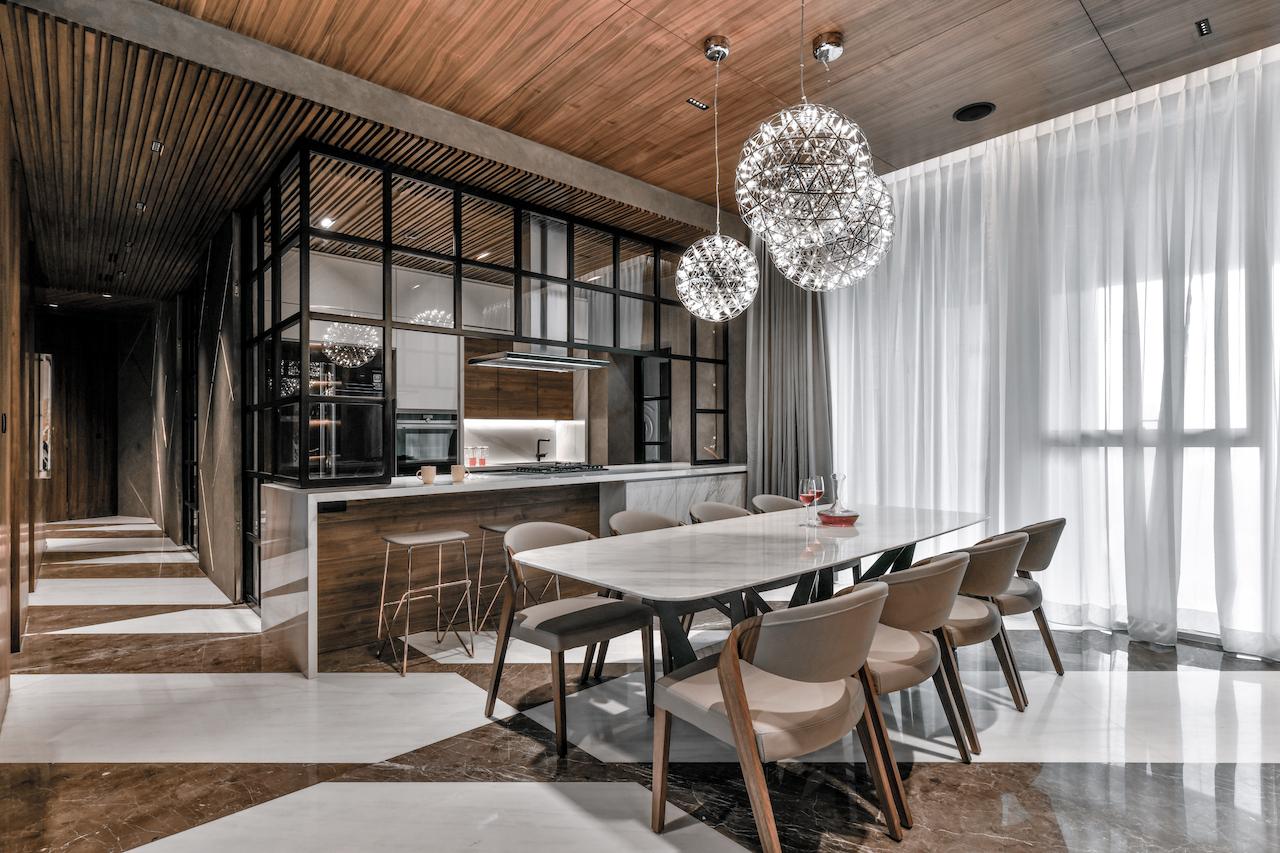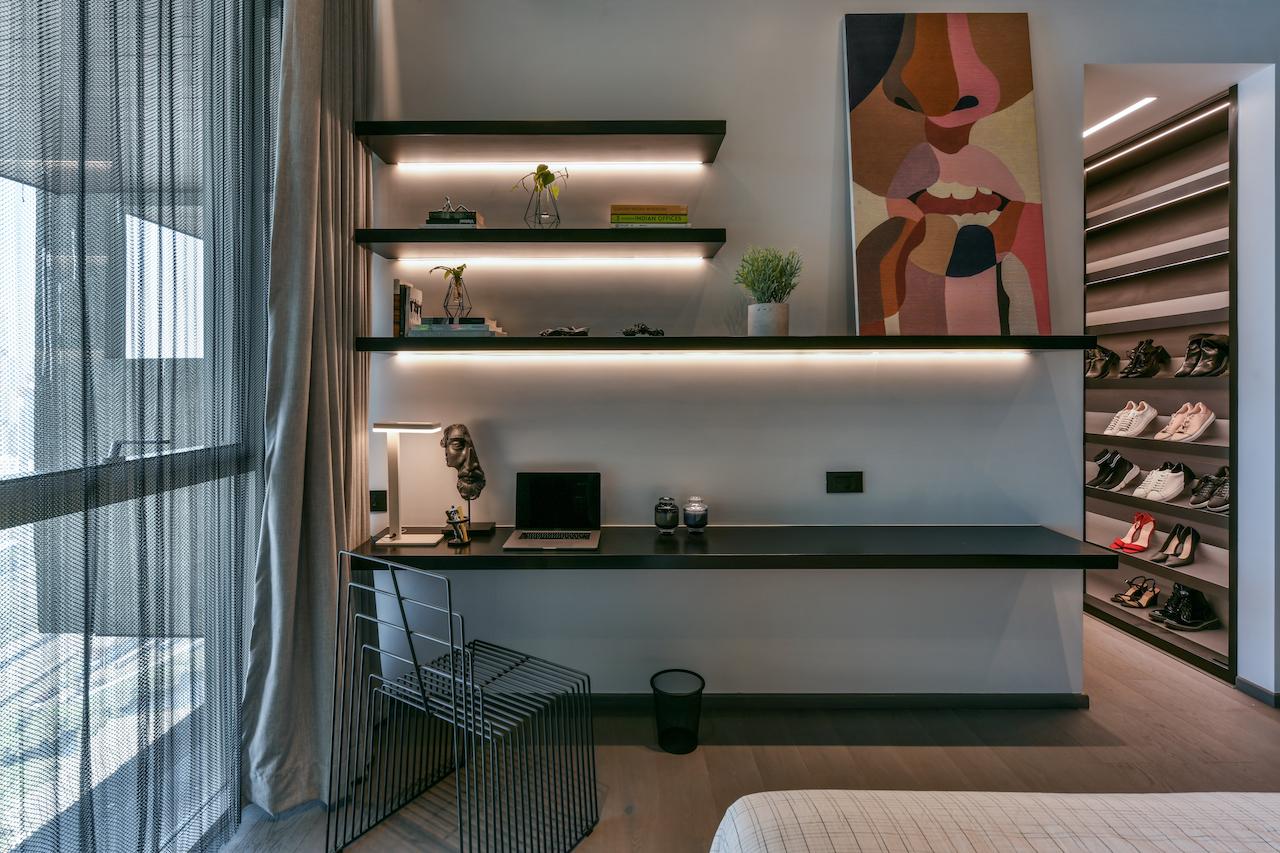 With a pared-back furnishing, the materials become the crown jewel of the home. The rooms have an intricate marble flooring pattern accompanied by the warmth of the false timber ceiling. The same palette continues into the open kitchen with an island counter, integrating the informal dining space with the living and dining room, all the while enjoying an abundance of natural light from the curtain wall.
The Great Room is where art installations, contemporary furniture and light fixtures impart character. Each room in residence pays regard to its users' interests and functionality, making it a pragmatic and thoughtfully designed home.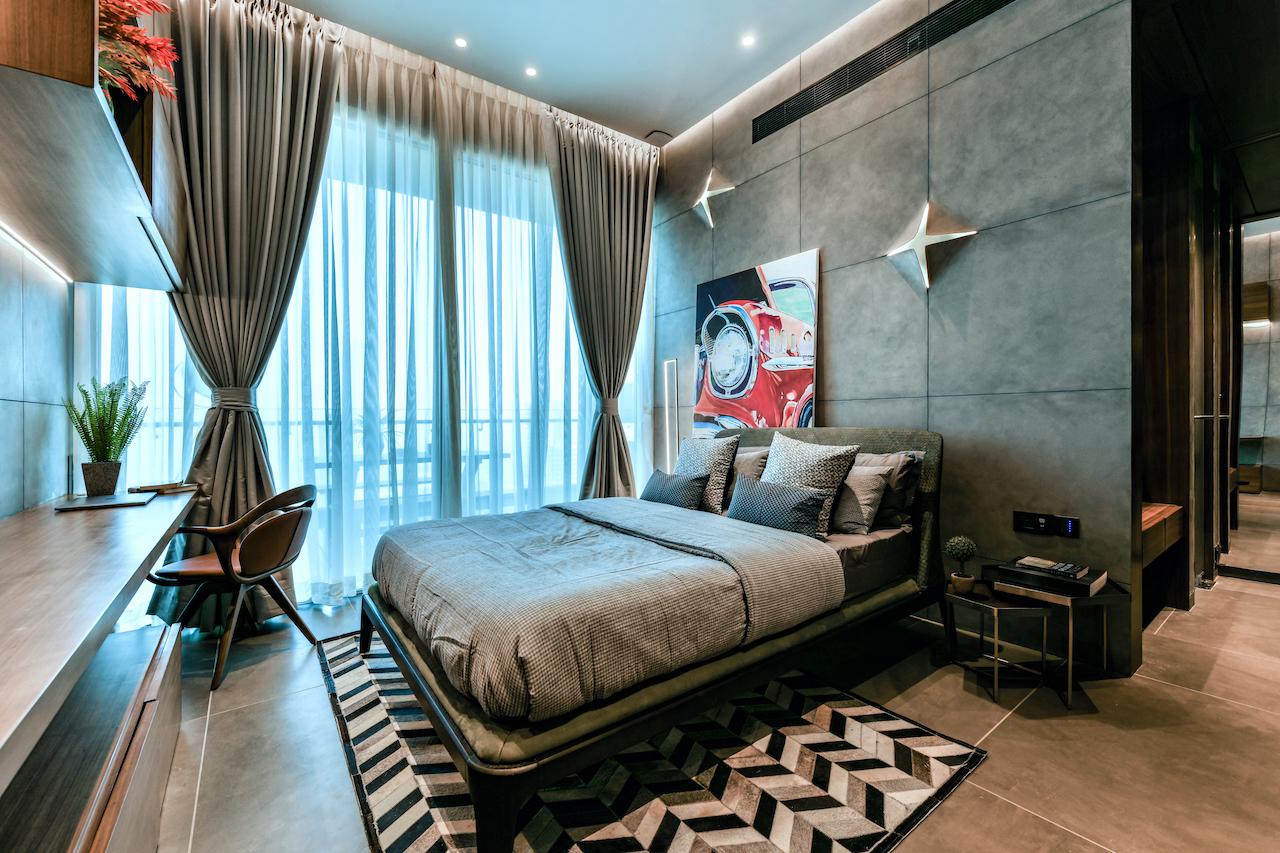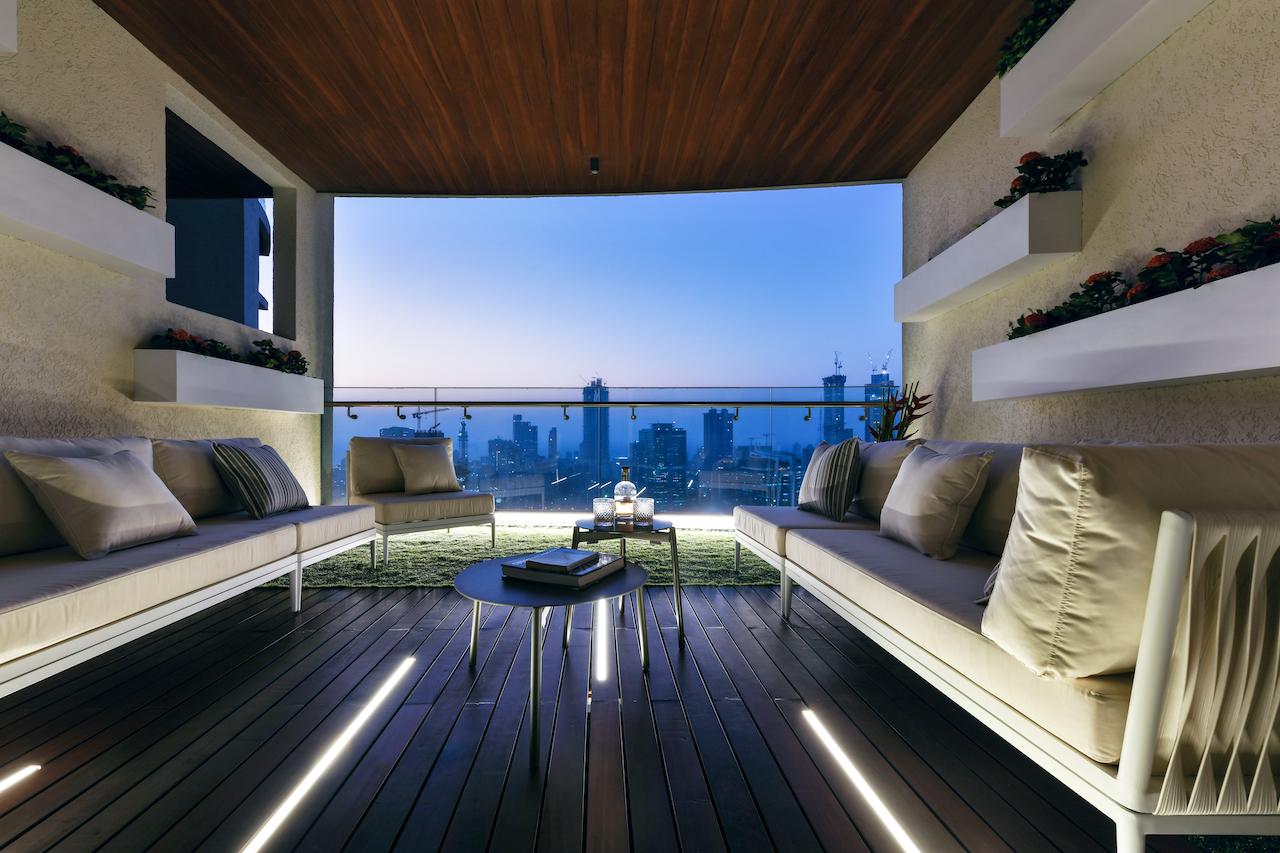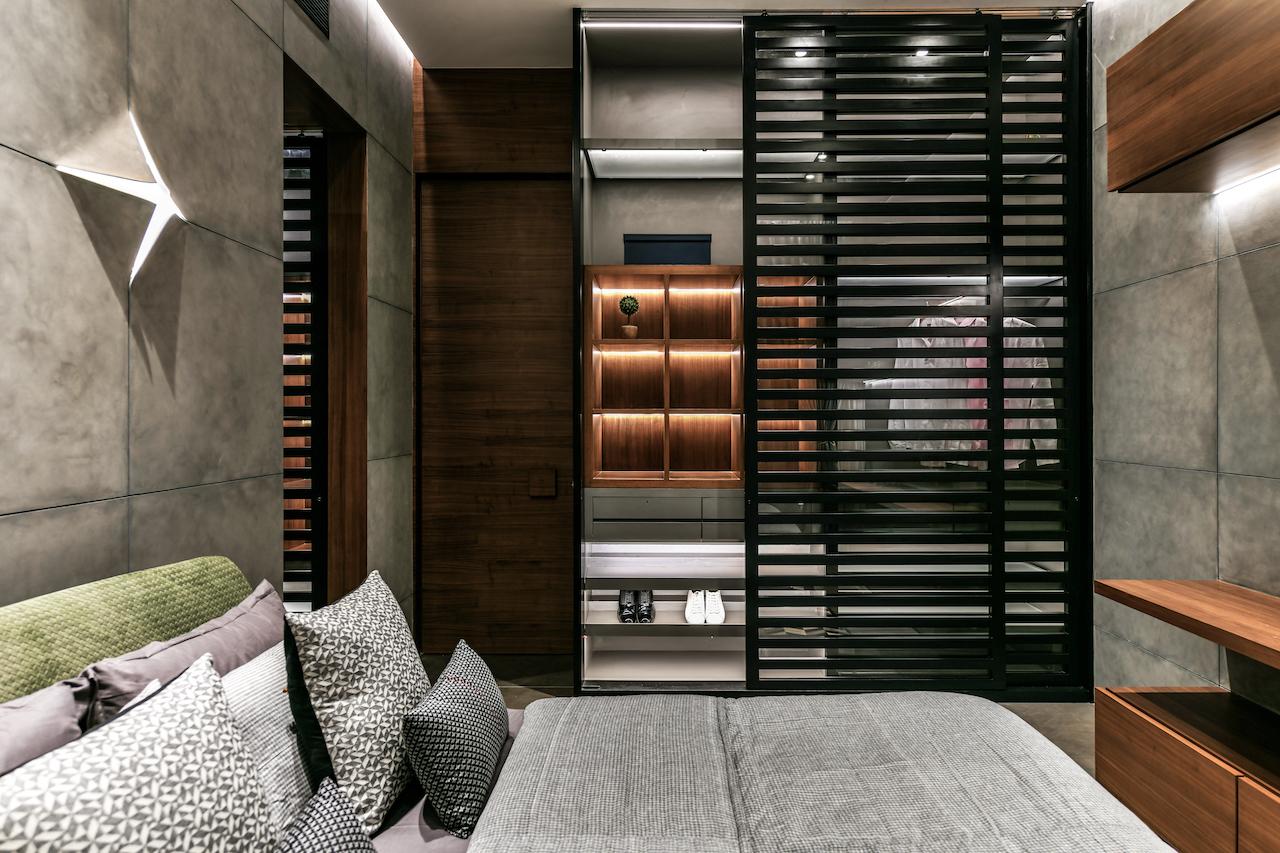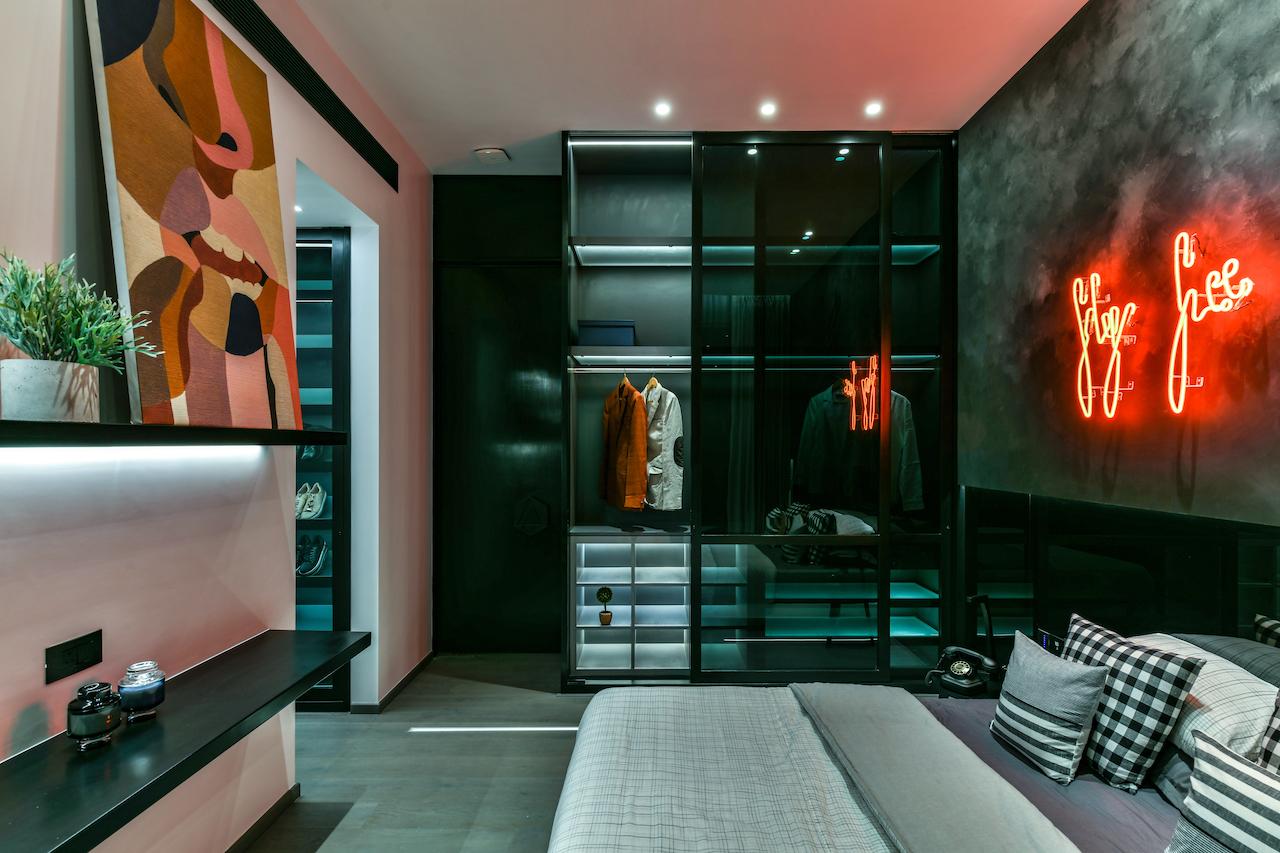 Photo: Prashant Bhat