Upon entering this stunning 1,362 square feet flat in The Horizon, Pak Shek Kok, one is immediately transported into the serene and simplistic world of Nordic design.
The interior design firm, ADO Casa, expertly created a serene and inviting atmosphere for the couple and their two children that call this residence their home.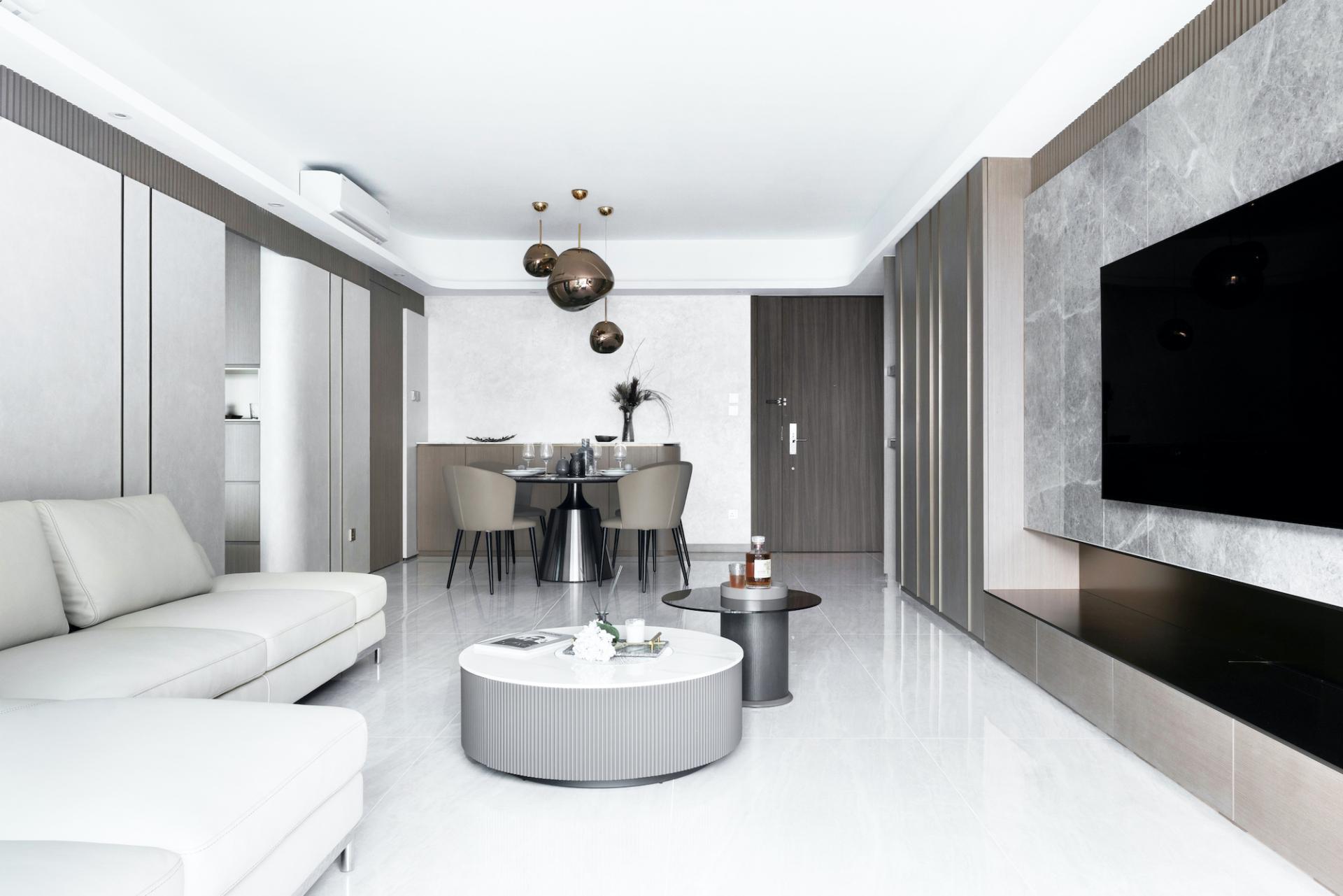 Spanning over 1,000 square feet, this unit boasts a living / dining room, master bedroom, study room, and children's room, all meticulously designed with a simple yet modern luxury feel. The homeowners' desire for a comfortable and warm space, suitable for children, was achieved with the use of marble and stainless steel as the main materials.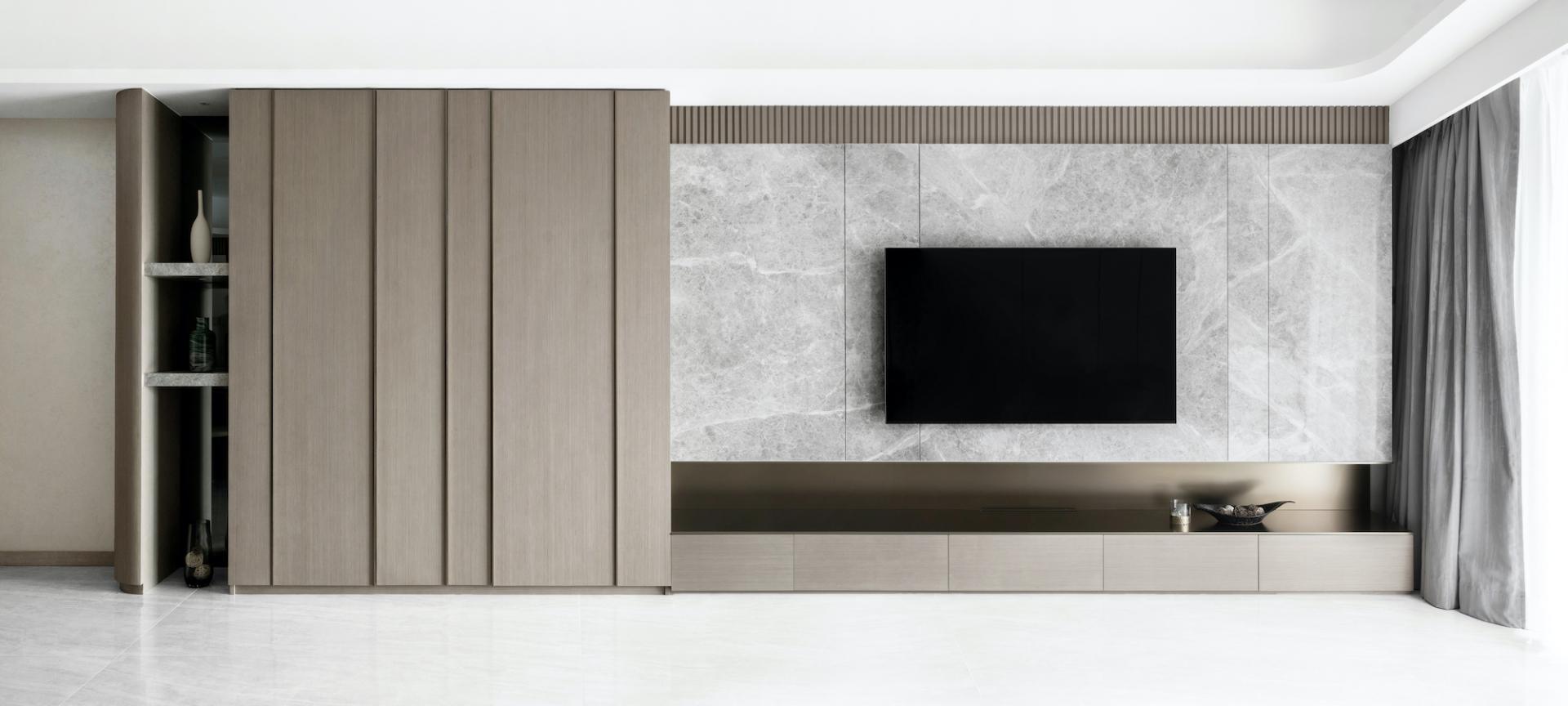 True to the essence of Nordic design, marble's natural texture serves as an integral component of this project while the strong stainless steel texture adds a light, luxurious, and fashionable high-style atmosphere. The designer chose a diverse array of materials, including shimmering paint and wallpaper, to add contrast and texture, creating a distinct and personalised style.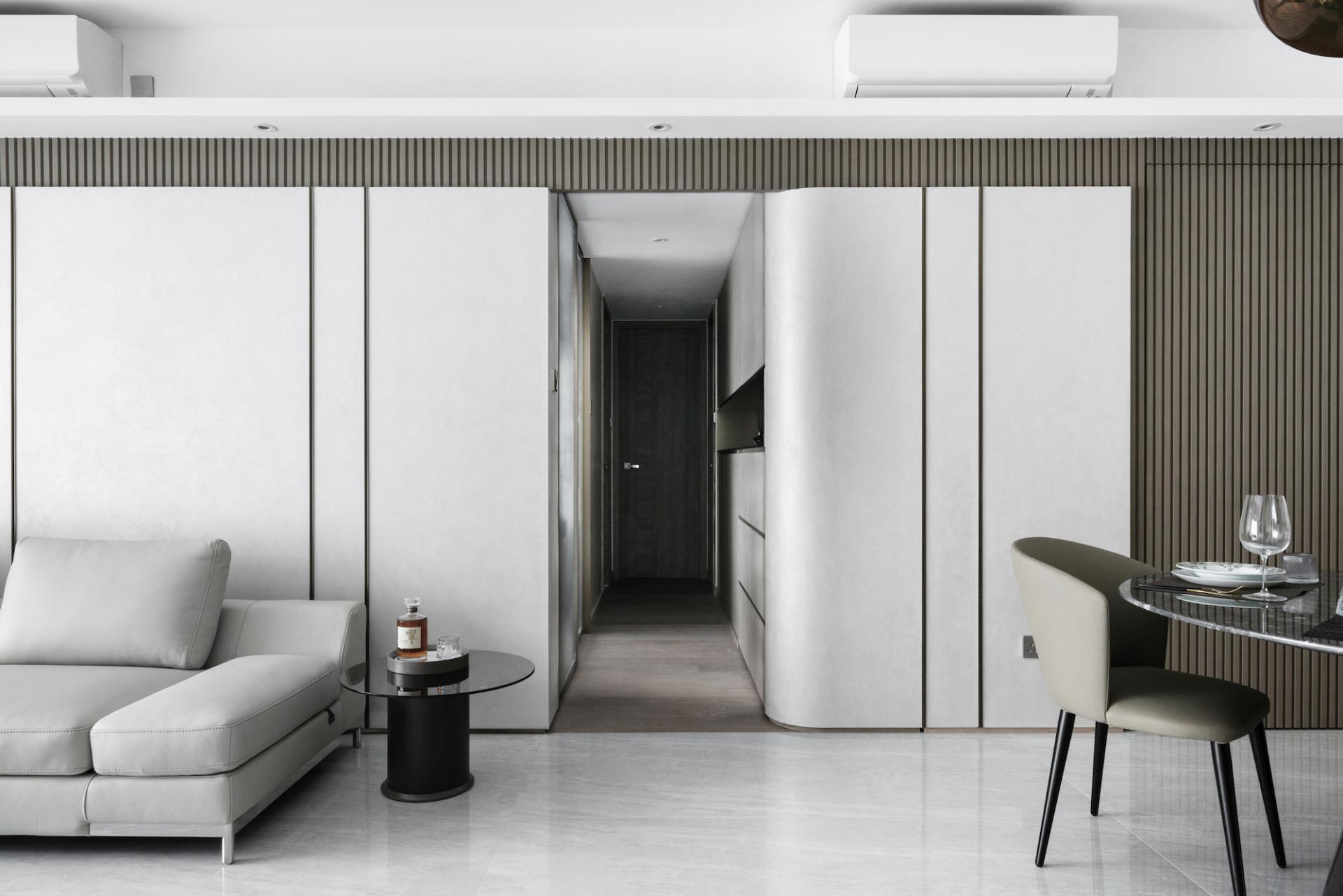 In the living room, the TV wall is predominantly marble with stainless steel accents, while the floor boasts grey-toned imitation marble, striking the perfect balance between simplicity and elegance. To further add warmth and texture to the area, the designer preserved the original wooden floors, achieving a comfortable and inviting space.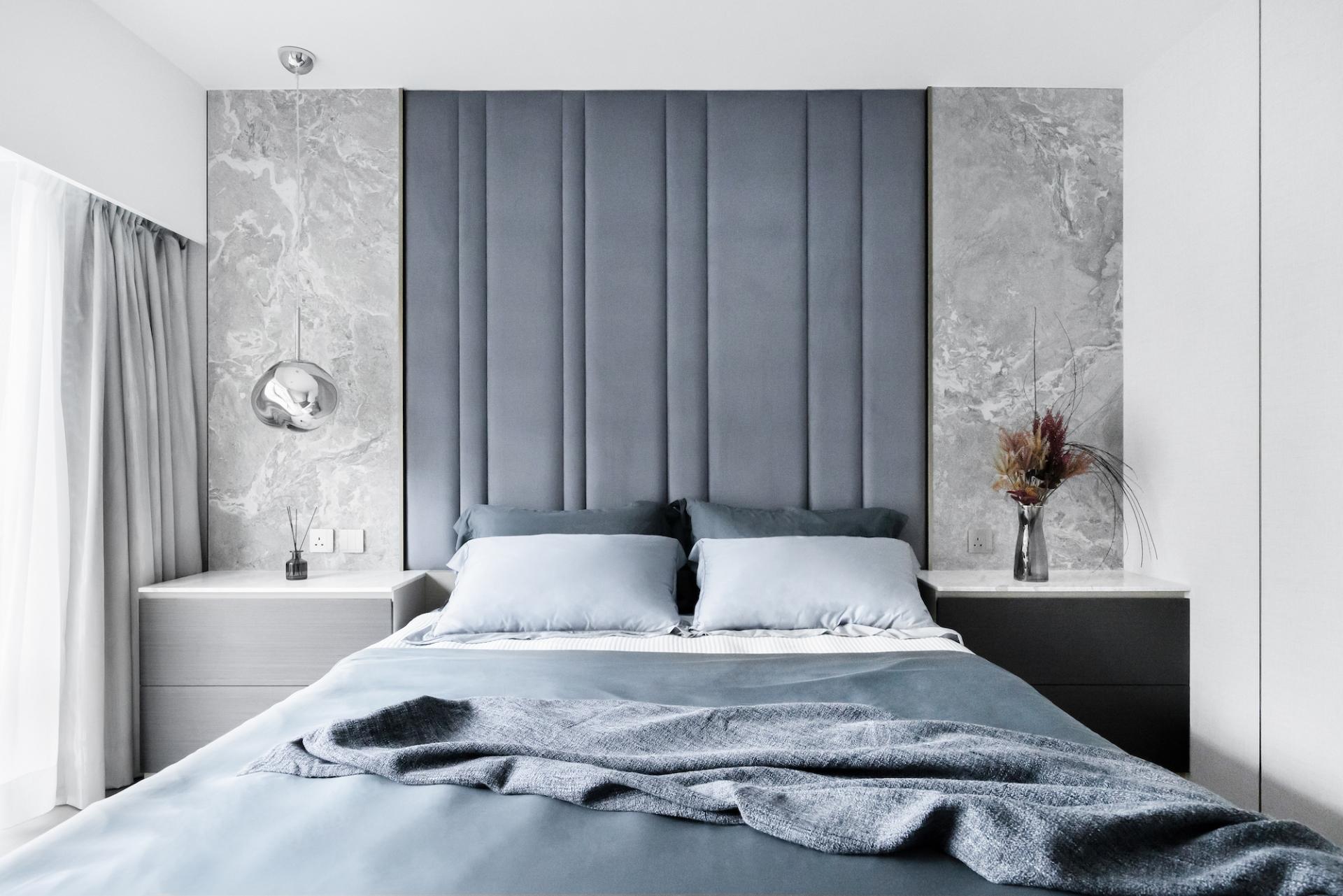 In the master bedroom, light luxury reigns supreme, with coloured wardrobes and furniture, as well as stainless steel accents, adding a touch of sophistication. The study space of the male head of household continues the stylish and trendy ambiance with the use of stainless steel and mirror materials.
The children's room, with its emphasis on cleanliness and openness, boasts light blue tones, from the wallpaper of a blue sky to the delightful grey tone of the Guchen mat. A comfortable and cosy space for rest and play.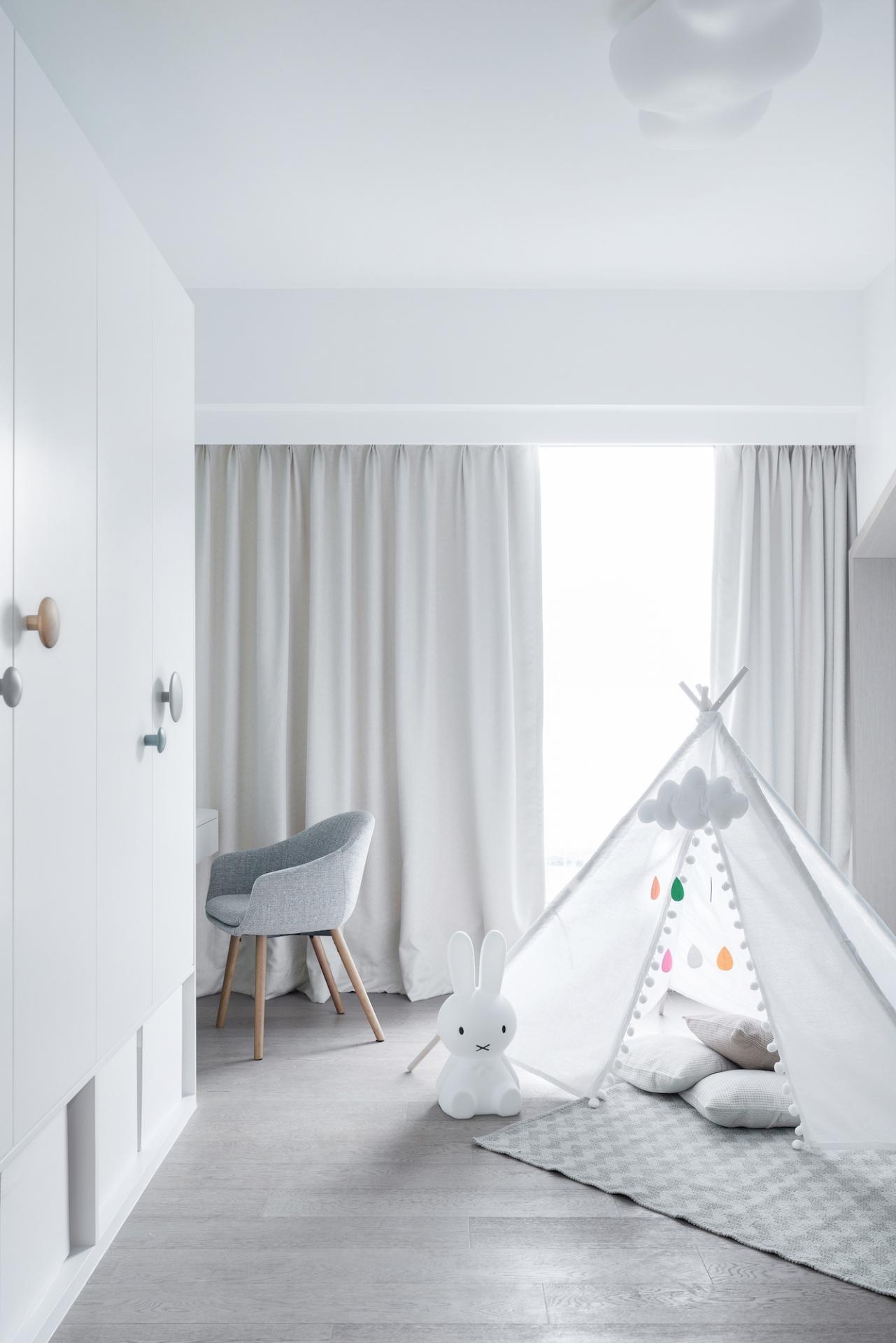 This 1,362 square feet flat in The Horizon, Pak Shek Kok is the epitome of simplistic yet stylish Nordic design, exuding warmth, comfort, and elegance in every corner.