Charming one-bedroom Hong Kong home blends contemporary British style with treasured memories from across the pond.
For many of us, our homes are treasure troves of memories and keepsakes that make us feel warm and secure. In the case of this Happy Valley flat, the homeowner sought to infuse memories of her time living in the UK into her new Hong Kong home. As such, Crappy Studio fashioned a modern British space infused with colonial-inspired elements.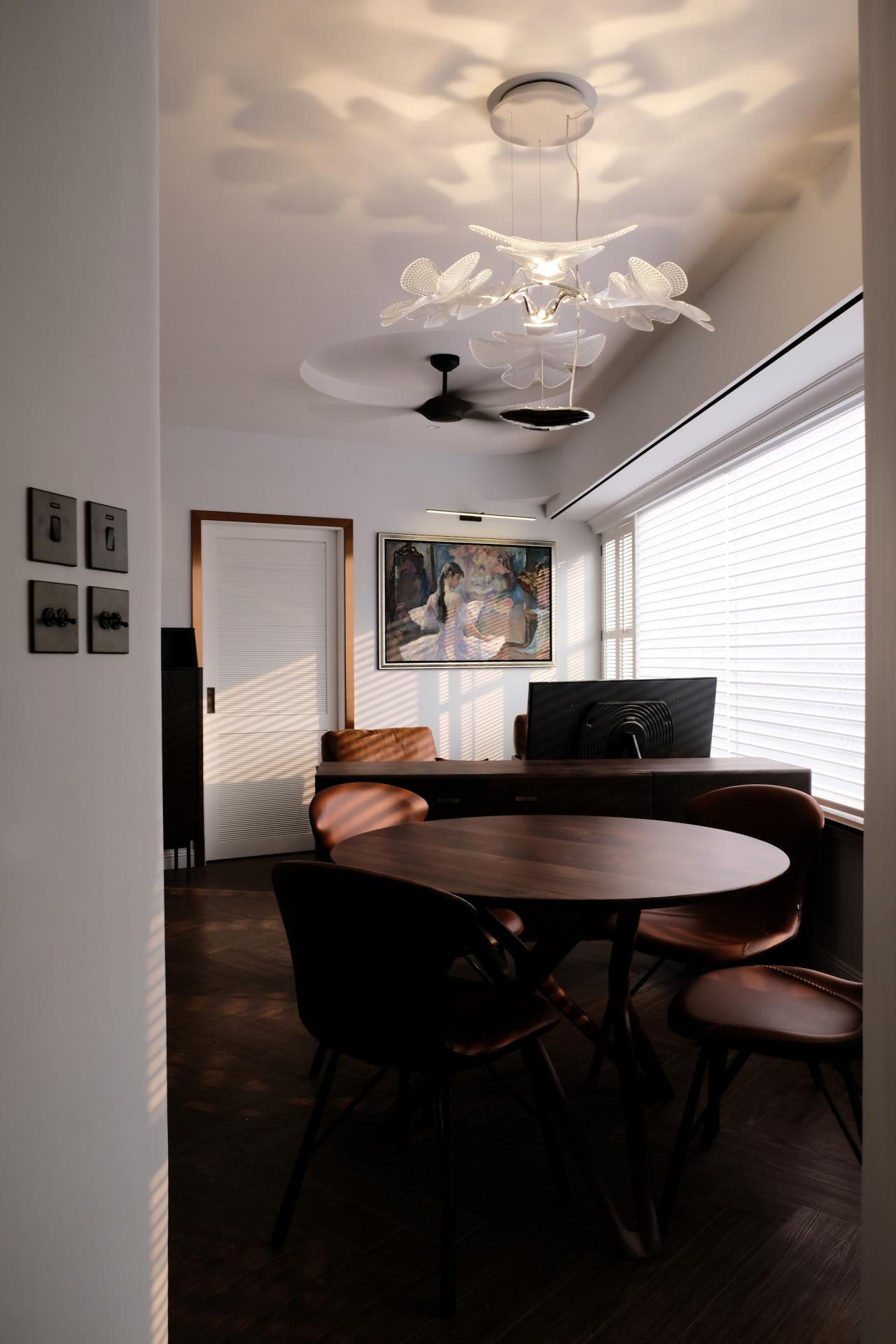 This chic residence underwent extensive modifications to create a cosy and welcoming atmosphere. Originally designed with two bedrooms, the space now features a gorgeous bedroom, study area and prayer room.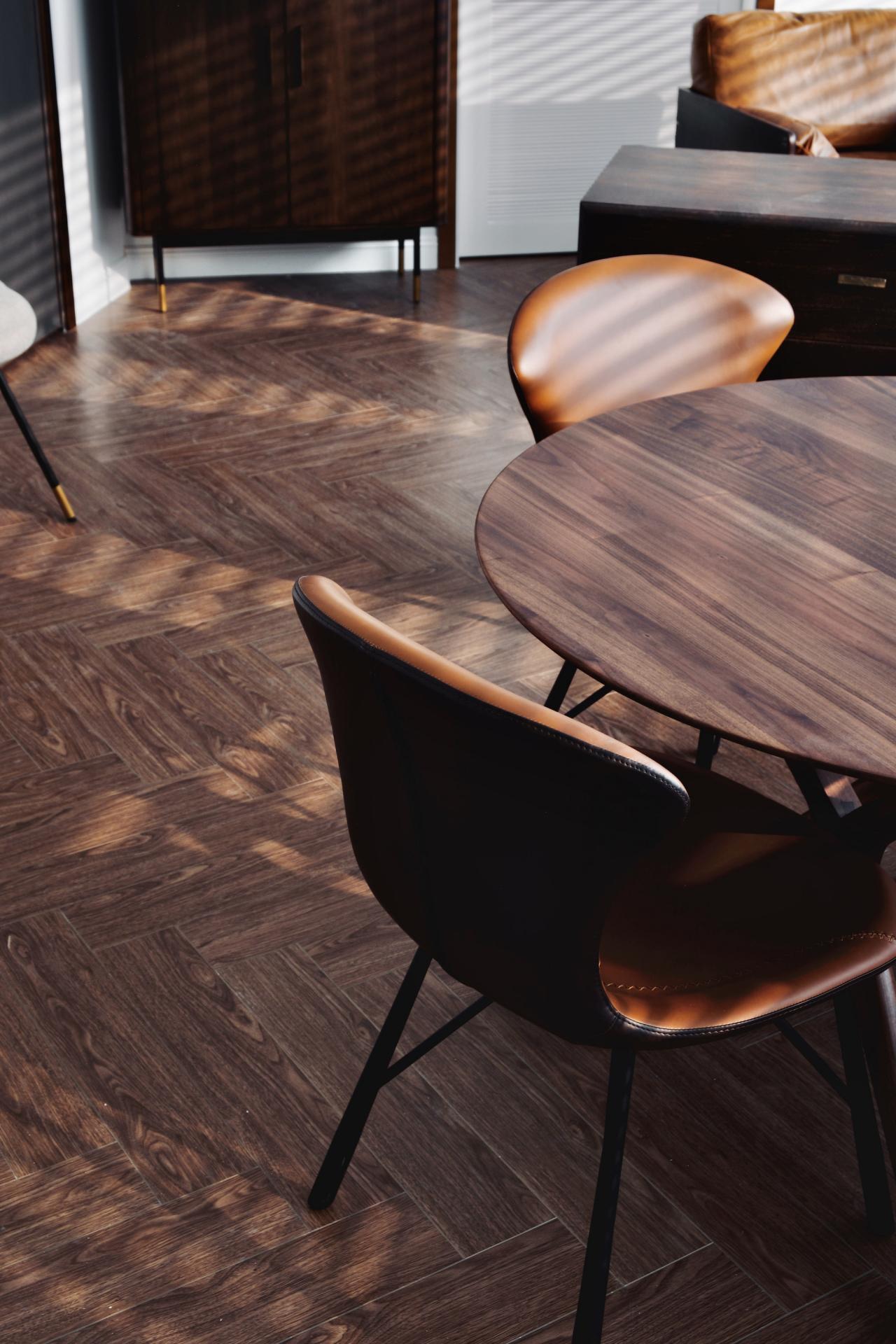 With its many corners and beams, the building boasts a distinctive shape. To create a more comfortable vibe, the walls and ceiling were treated with a smoothing finish that reduces sharp edges. To add a touch of sophistication, the window ledges and beams are adorned with a luxurious rose gold metallic finish. Perfectly complementing this luxe touch is an elegant herringbone pattern featured on the flooring.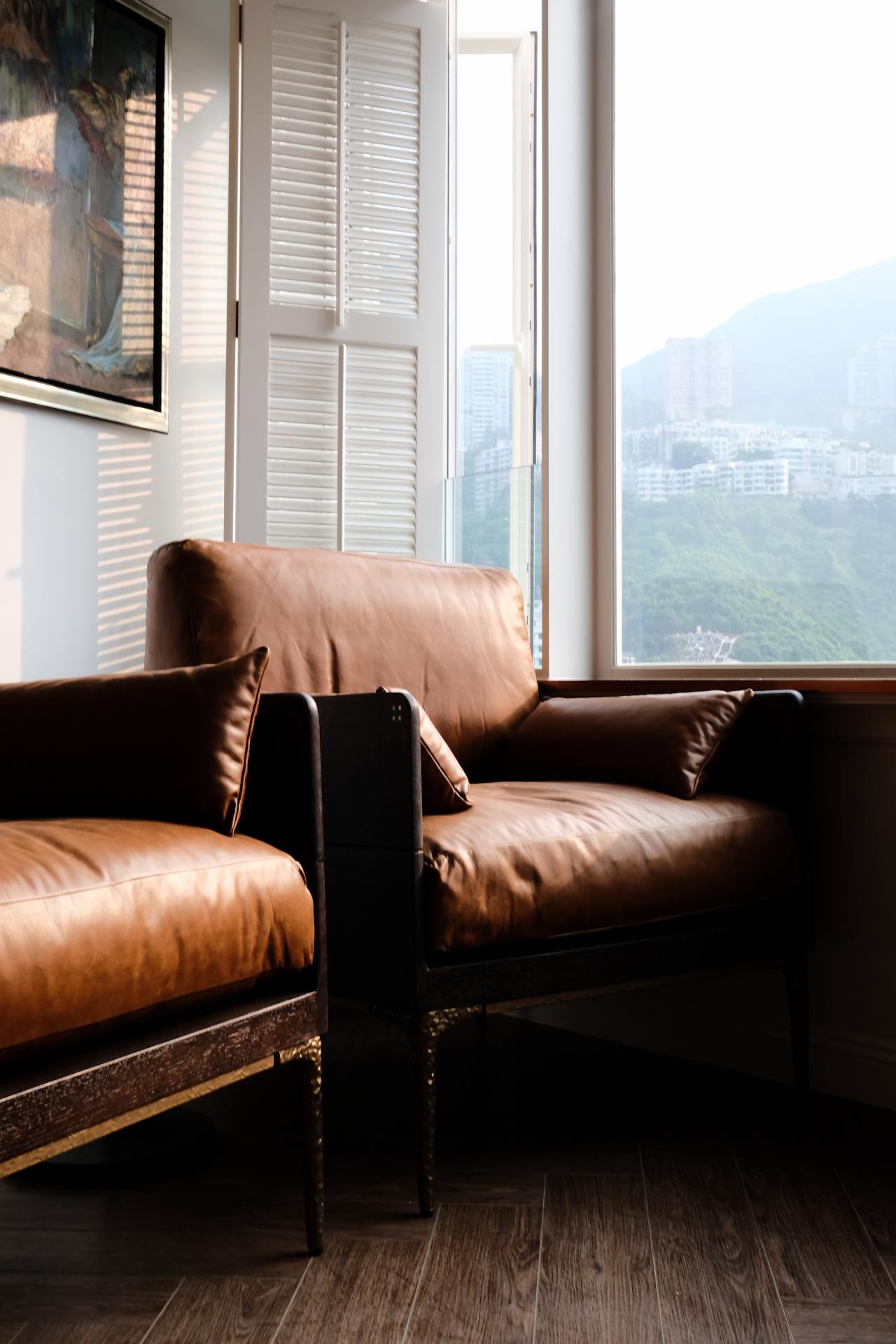 OVO's furniture collection and a side table came from Commune Life sits prettily in the living, dining and study areas. Art from the owner's personal collection adorns the wall, framed by a pendant light from Artemide. On the ceiling is a stylish, mounted fan from Iconic Fan Company.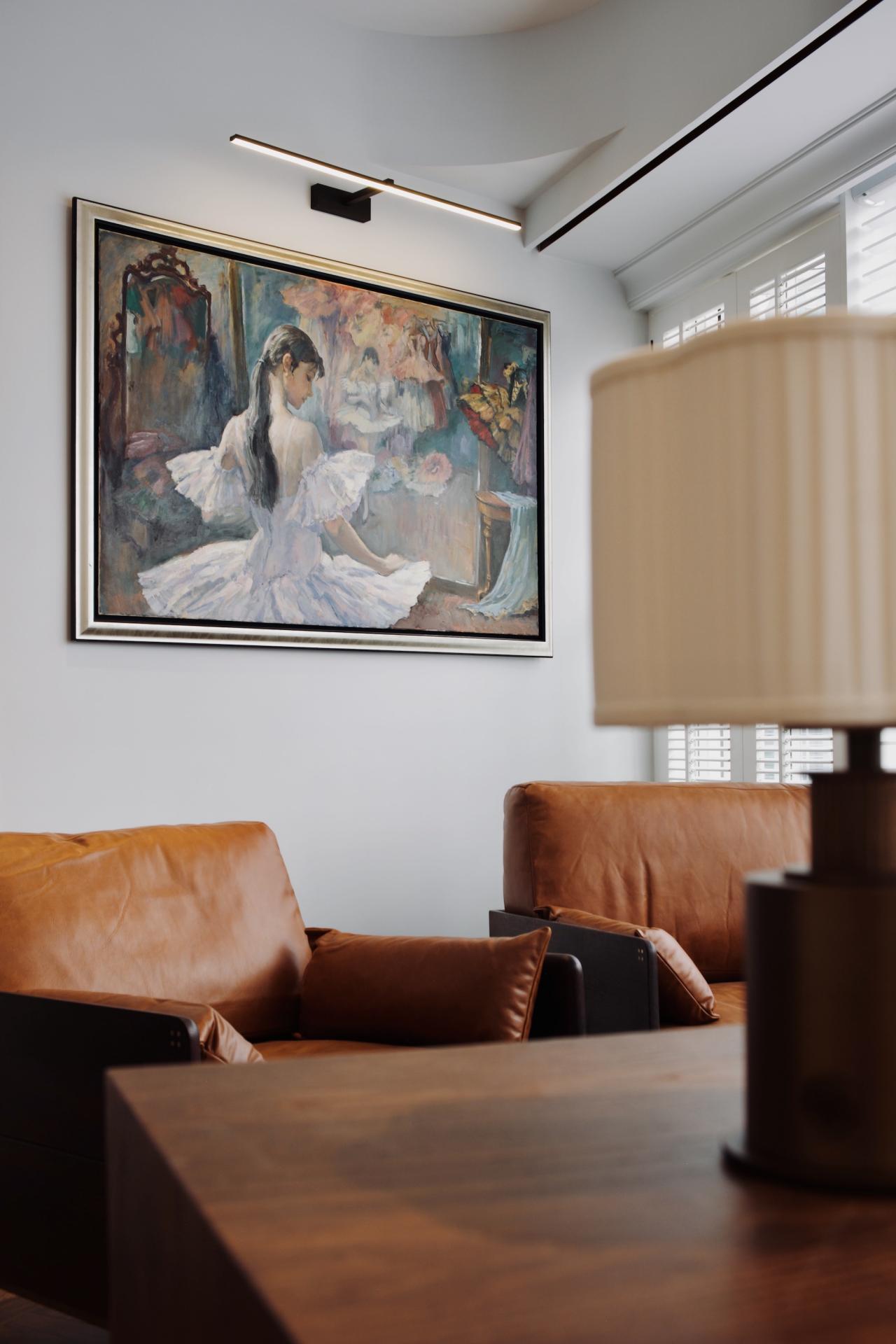 Various lighting techniques create distinctive styles in specific areas. During the day, wooden louvres make way for a play of light and shadow on the furniture and floor. In the evening, an upward pendant light projects intriguing visuals onto the ceiling. Wall-mounted lights enhance the paintings, while table lamps offer task lighting and general illumination. These lighting components blend seamlessly or shine independently to create various ambiances.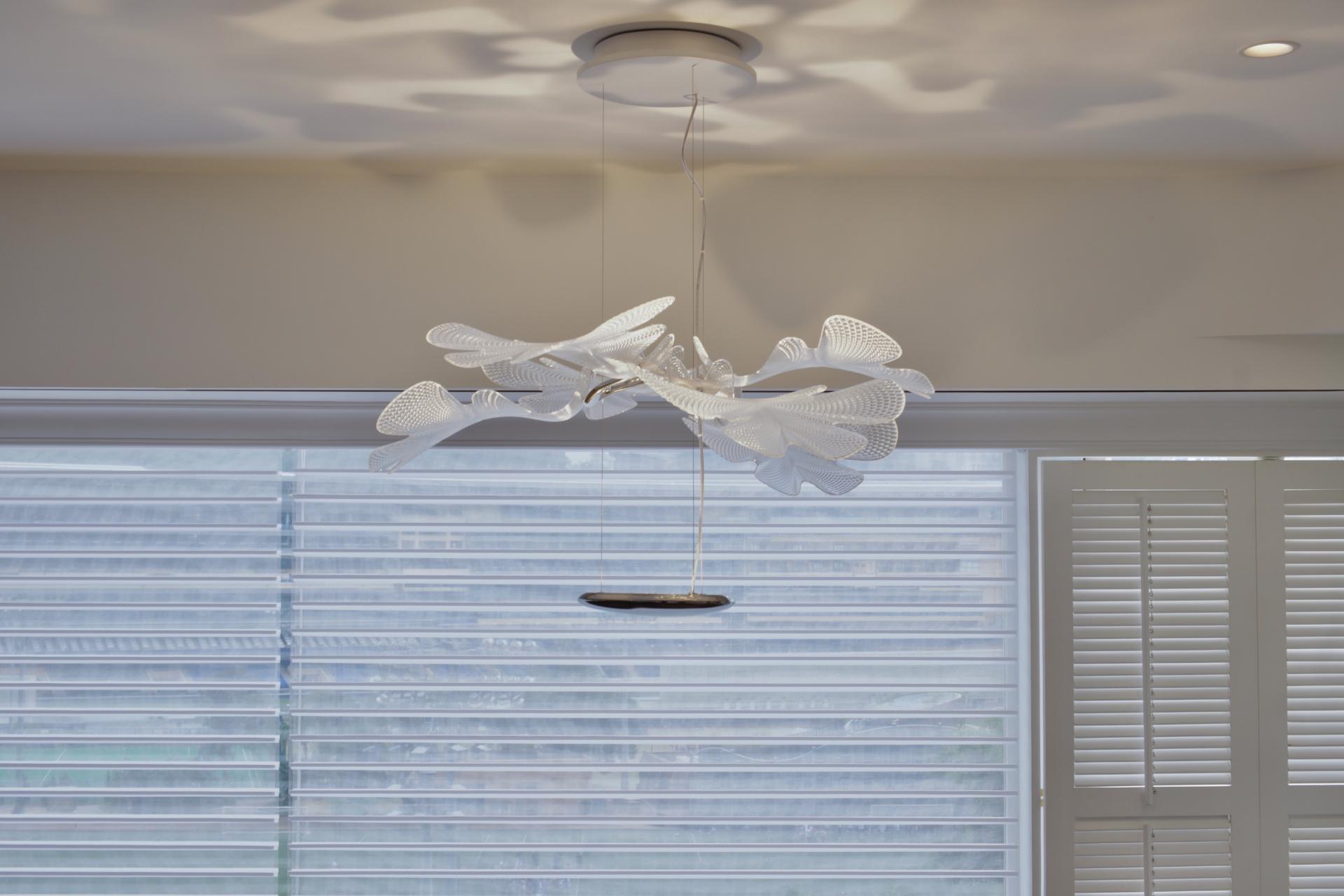 According to Crappy Studio, the owner gave them plenty of creative liberty and refrained from visiting the site. "It was a huge joy welcoming the owner, seeing her first impression of the final look and explaining every detail," Crappy Studio told us.
Follow Home Journal Facebook, Instagram, YouTube and subscribe to our Newsletter.