This 1,542 square-foot flat in Hill Paramount, Sha Tin is home to a couple and their beloved feline companion. The homeowner's distinct vision called for a living room that imbued a tasteful fusion of vintage and contemporary design elements.
Classical and modern elements gracefully entwine, bringing together two distinct time periods and spaces. Clarence Lam, who is a designer at INHK Interior Design Ltd, explains how he brought together these disparate styles and elements into a cohesive design: "We seamlessly intertwined the bold and lively mid-century aesthetic with a modern and contemporary space, while thoughtfully considering the emotional evolution of the two time periods that these designs come from. The result is a seamless combination of exceptional hues and textures with lively design aspects that bring life to the space."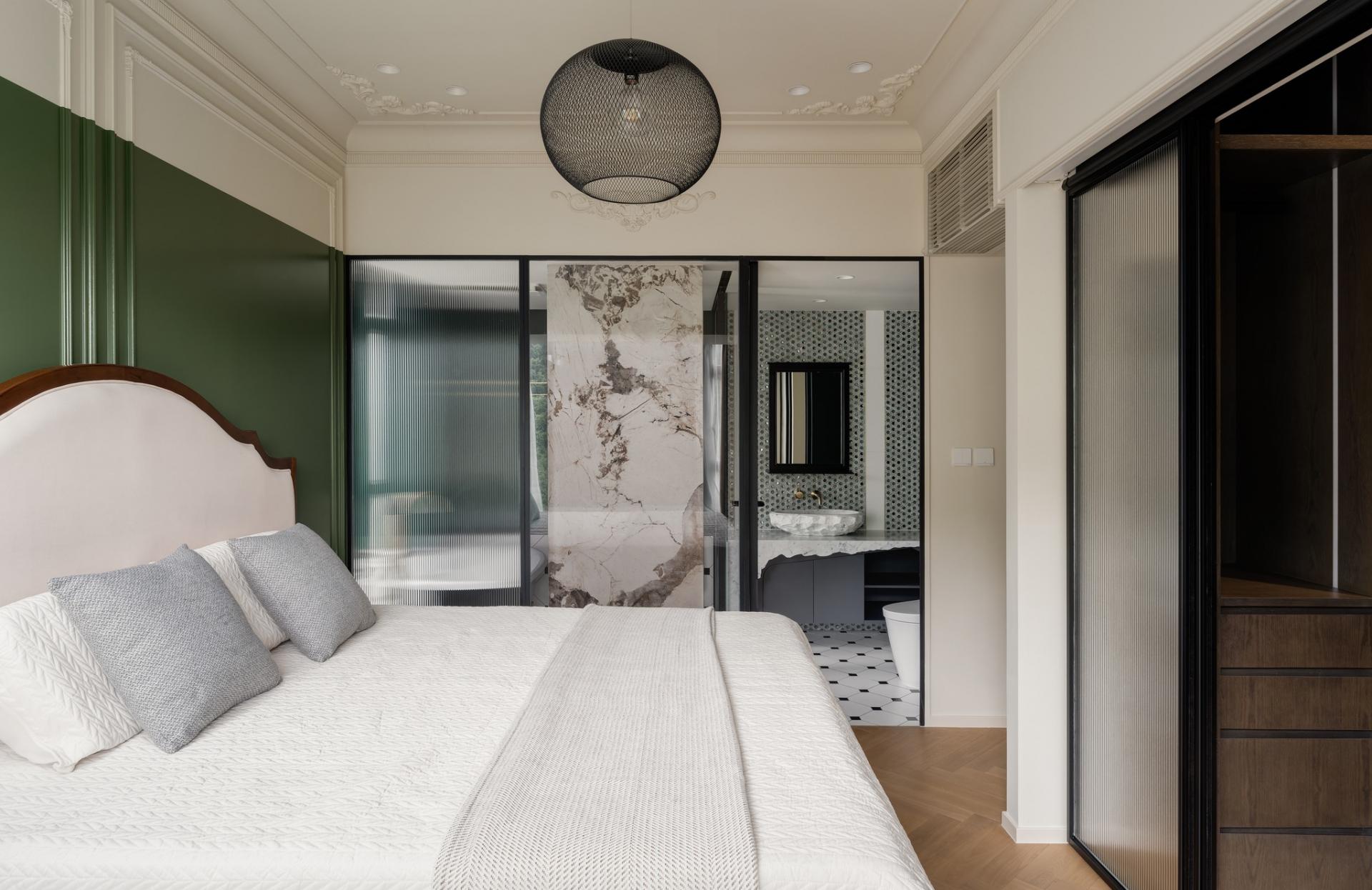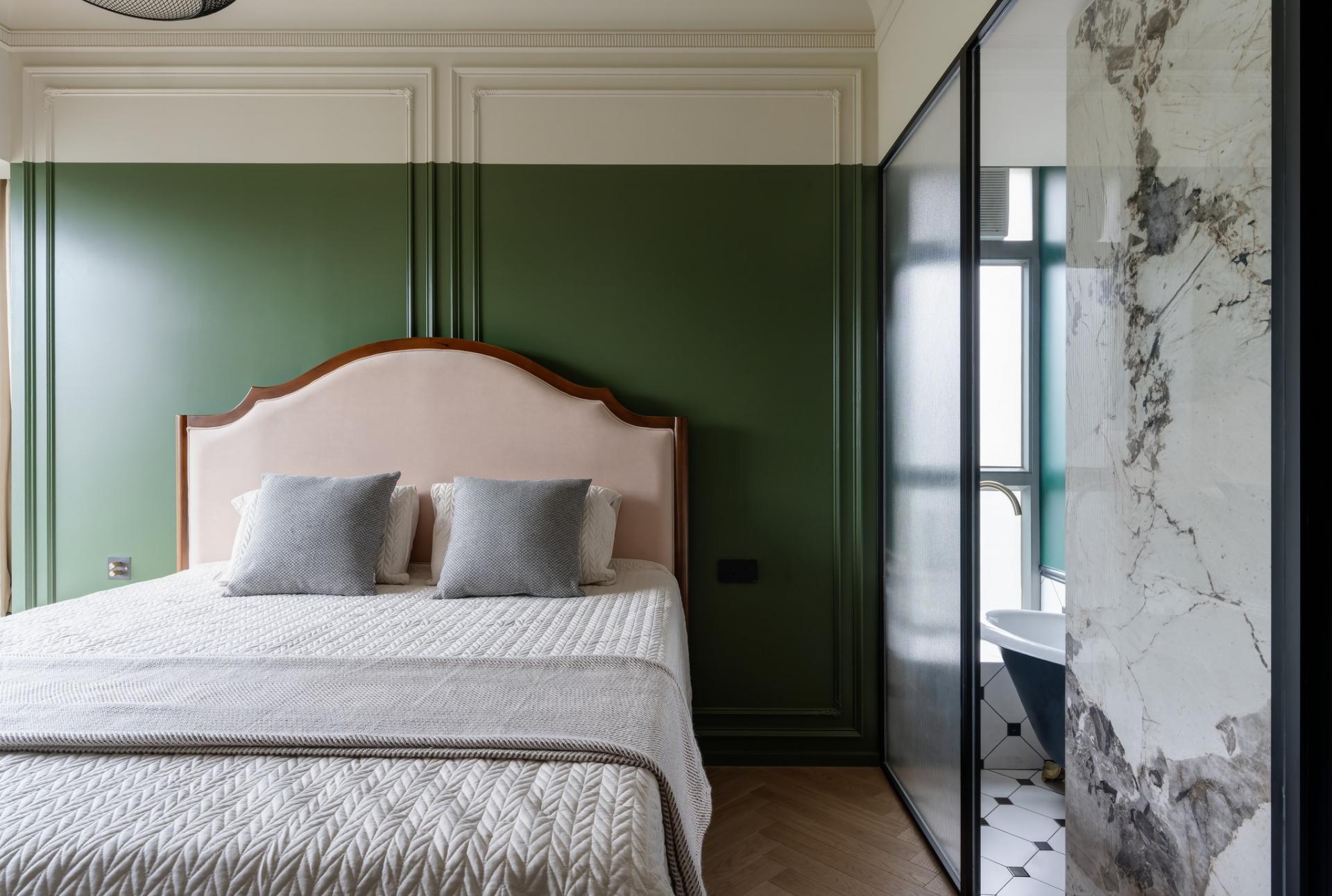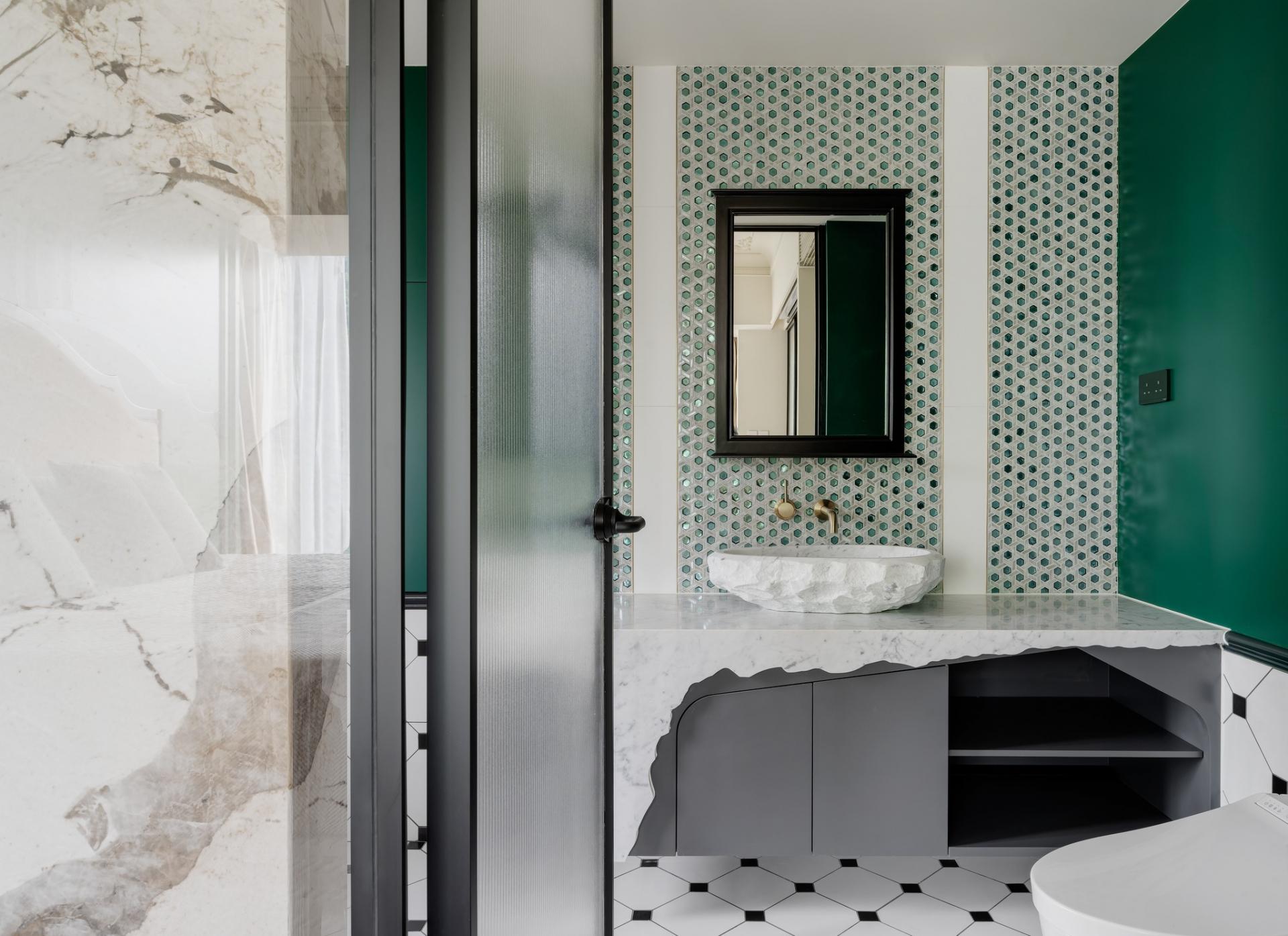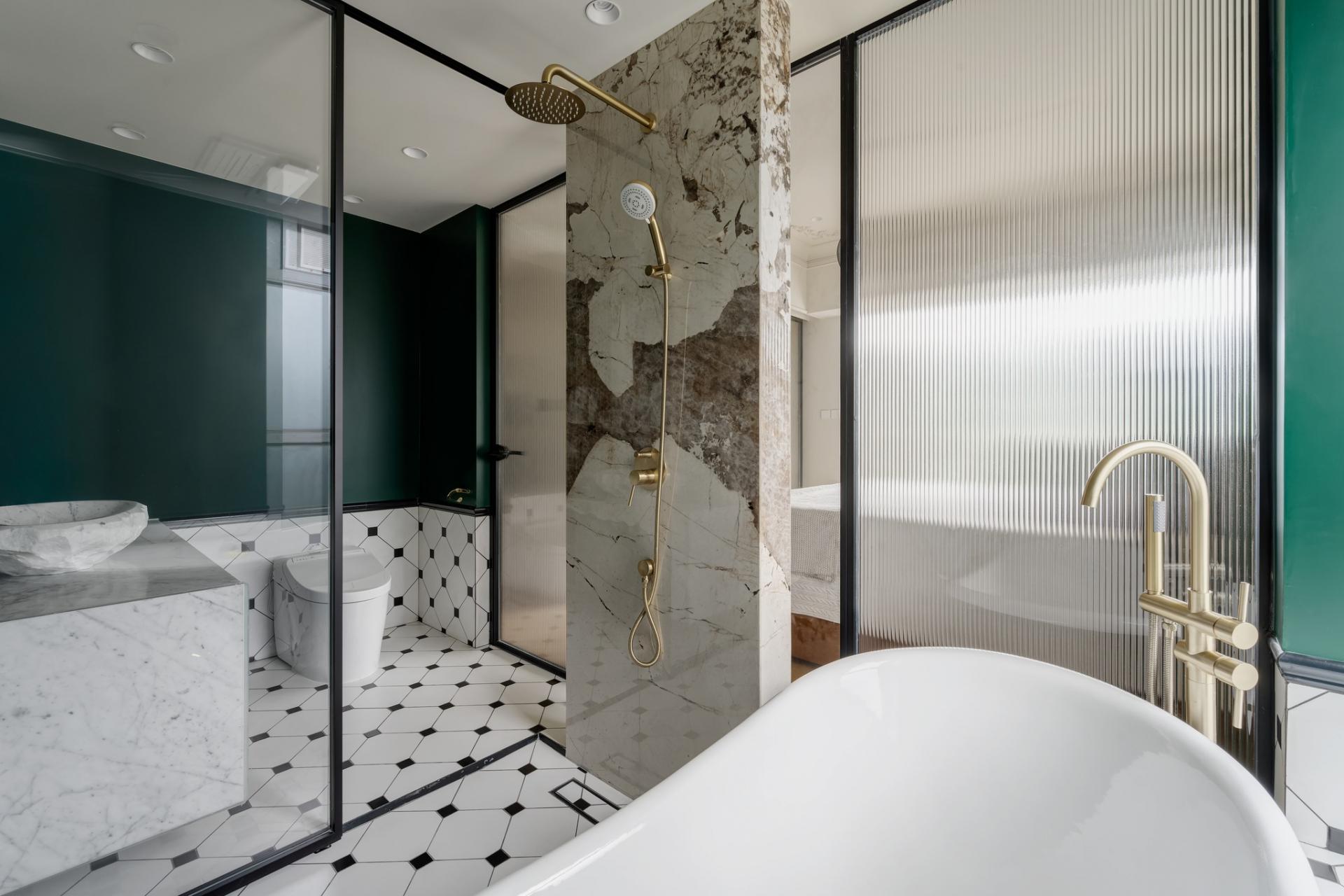 Using bold and contrasting colours can be challenging when designing small spaces, however, this particular house boasts ample space. The master bathroom features an exceptional shade of green, complemented by patterned bricks, which accentuate its magnificence and lavishness.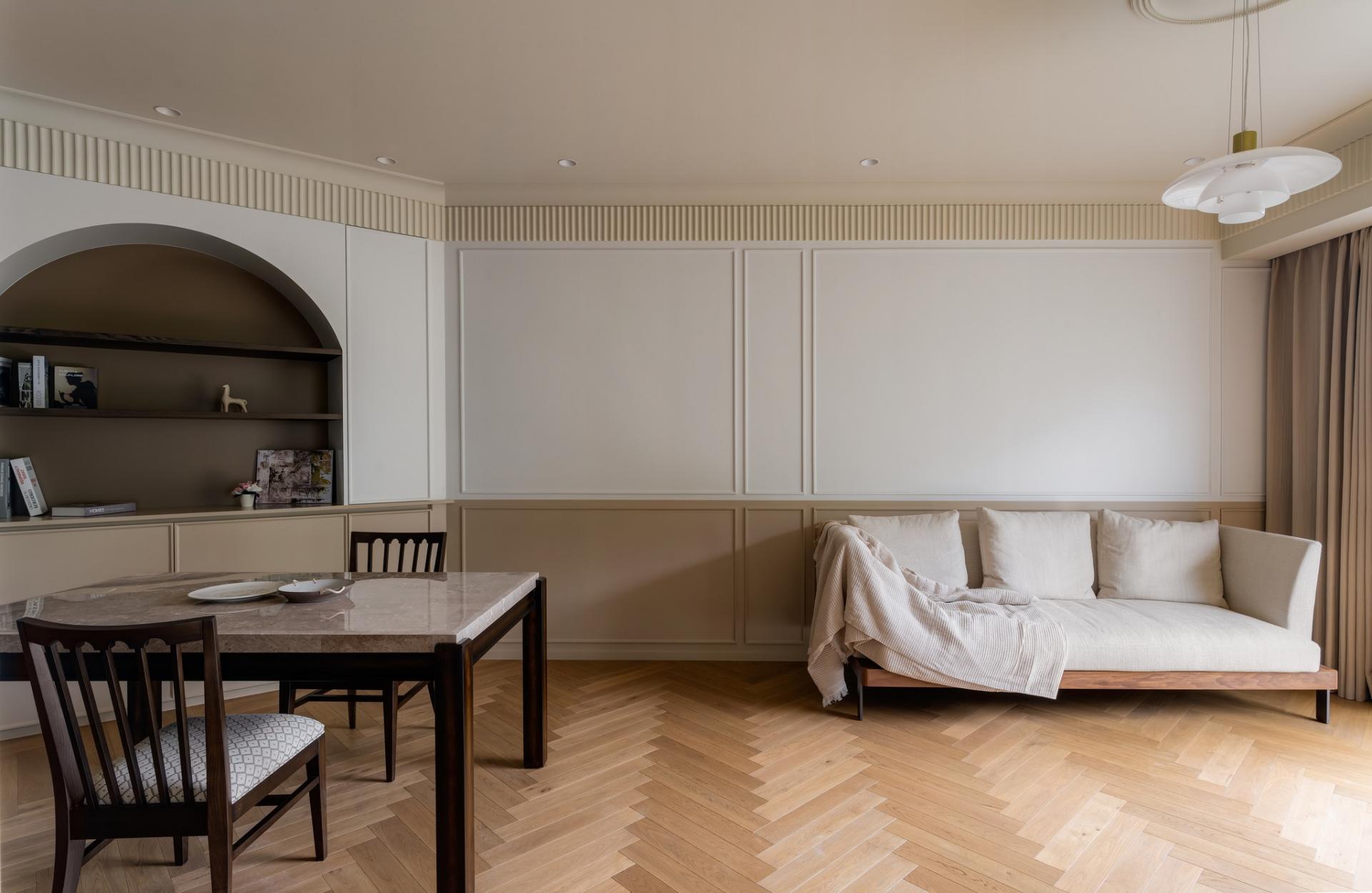 The designers blended mid-century aesthetics with modern design elements to create a captivating look. The hallway features a herringbone-patterned floor, while the walls are adorned with exquisite floral lines and arcs, exuding a subtle yet opulent aura.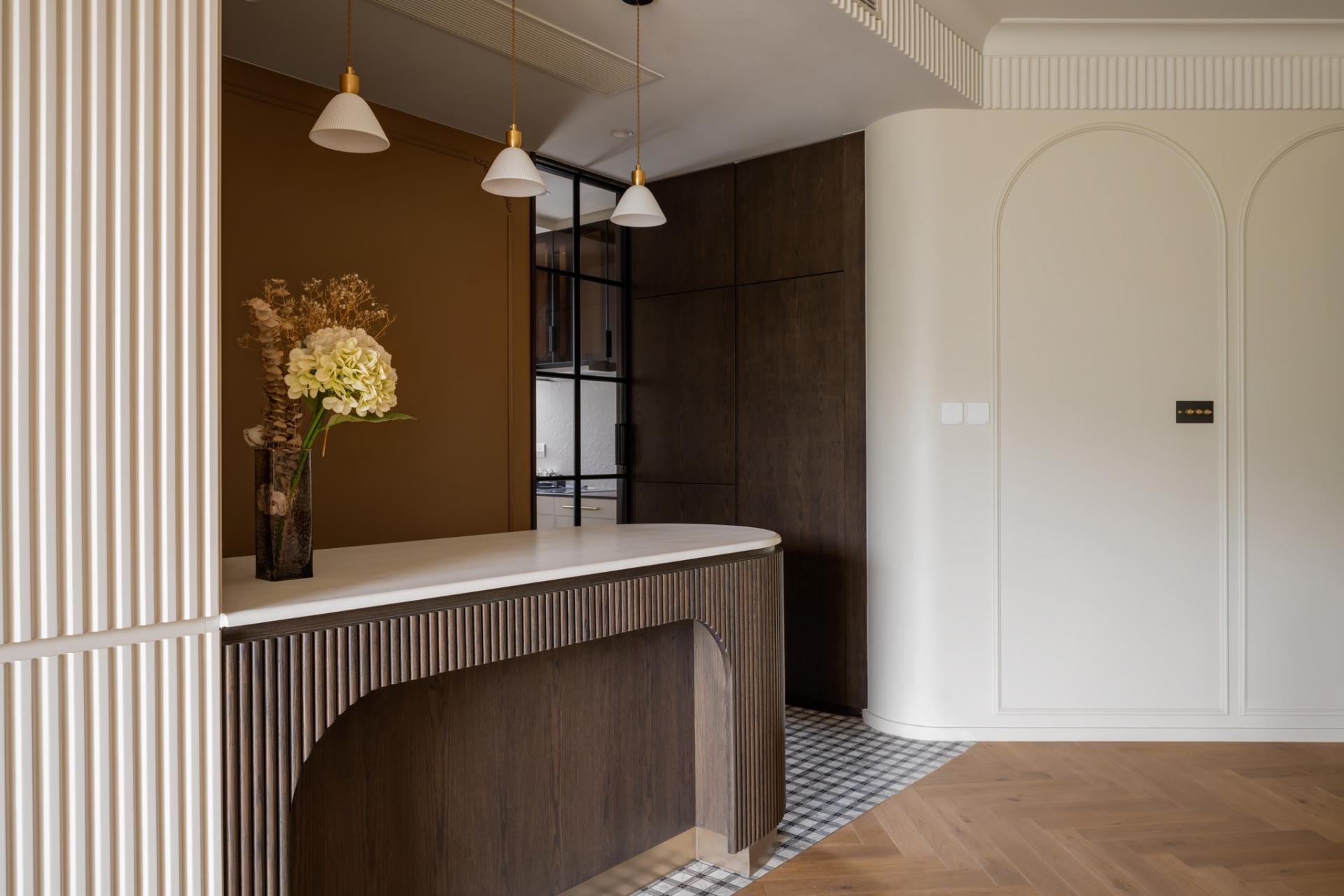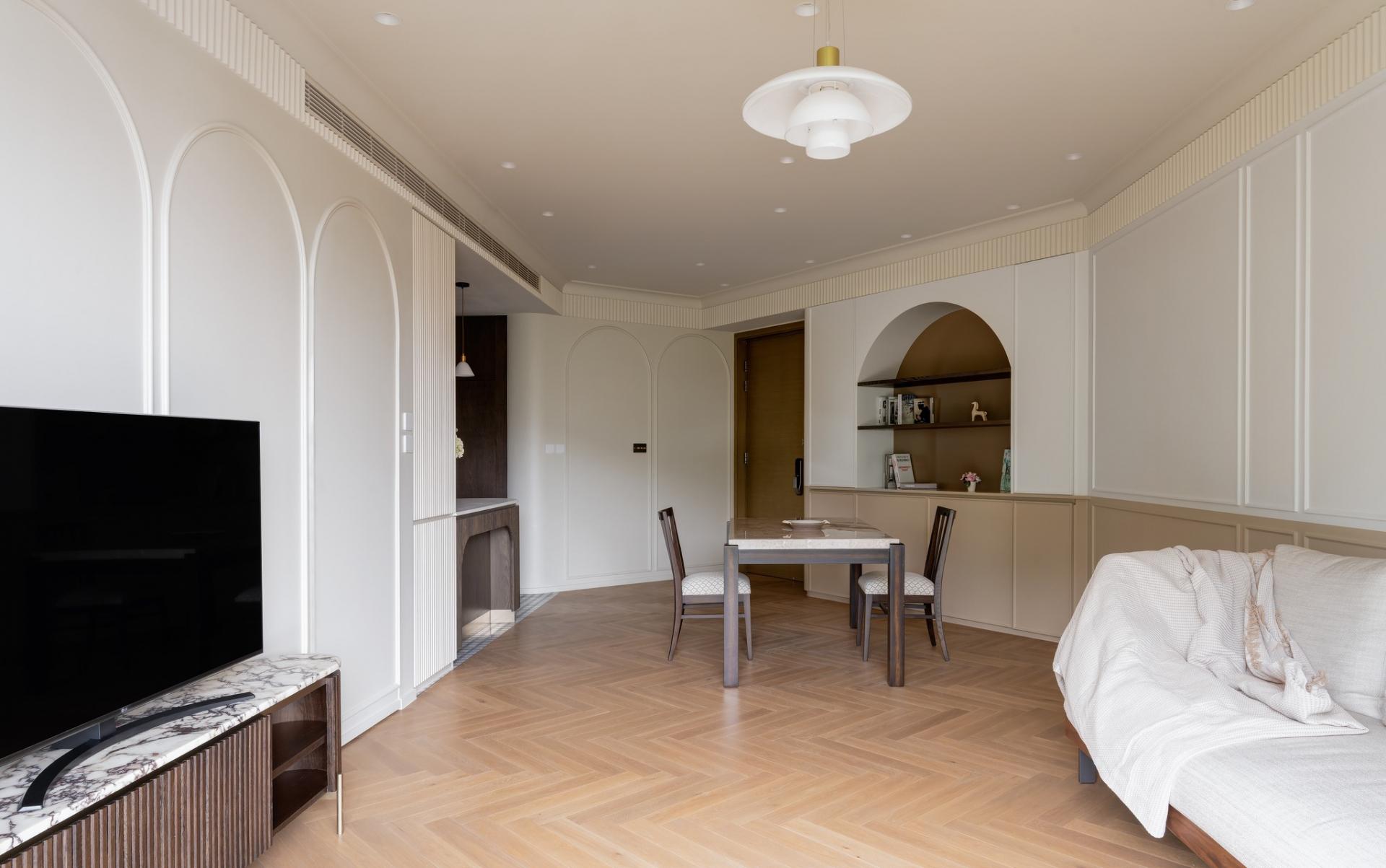 Moreover, the living room's arched structure and floral lines are complemented by an array of geometric shapes including conical chandeliers and layered ceiling lamps, creating a visually intriguing ambiance. The living room's colour scheme is kept simple yet elegant to maintain the overall sophisticated aesthetic.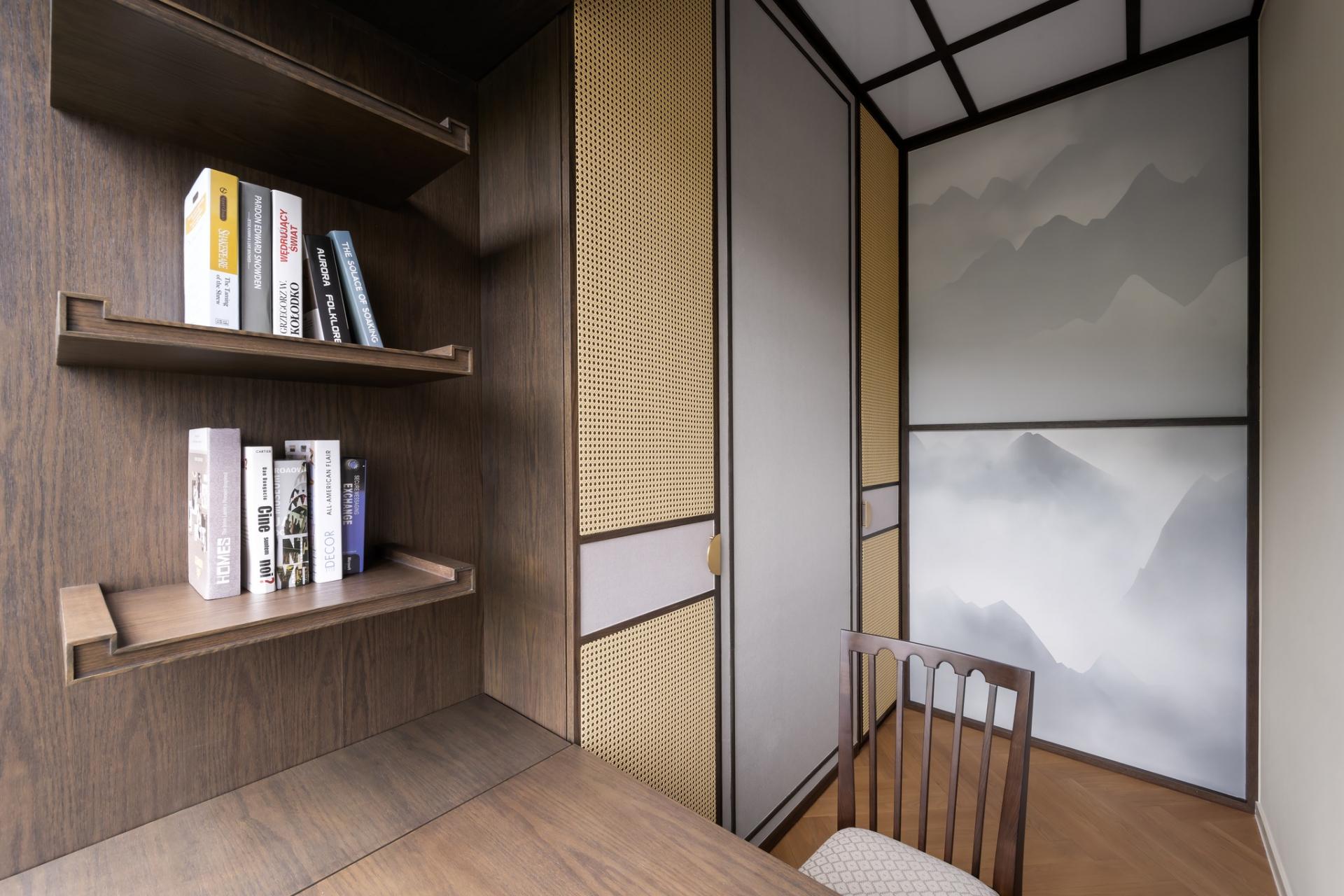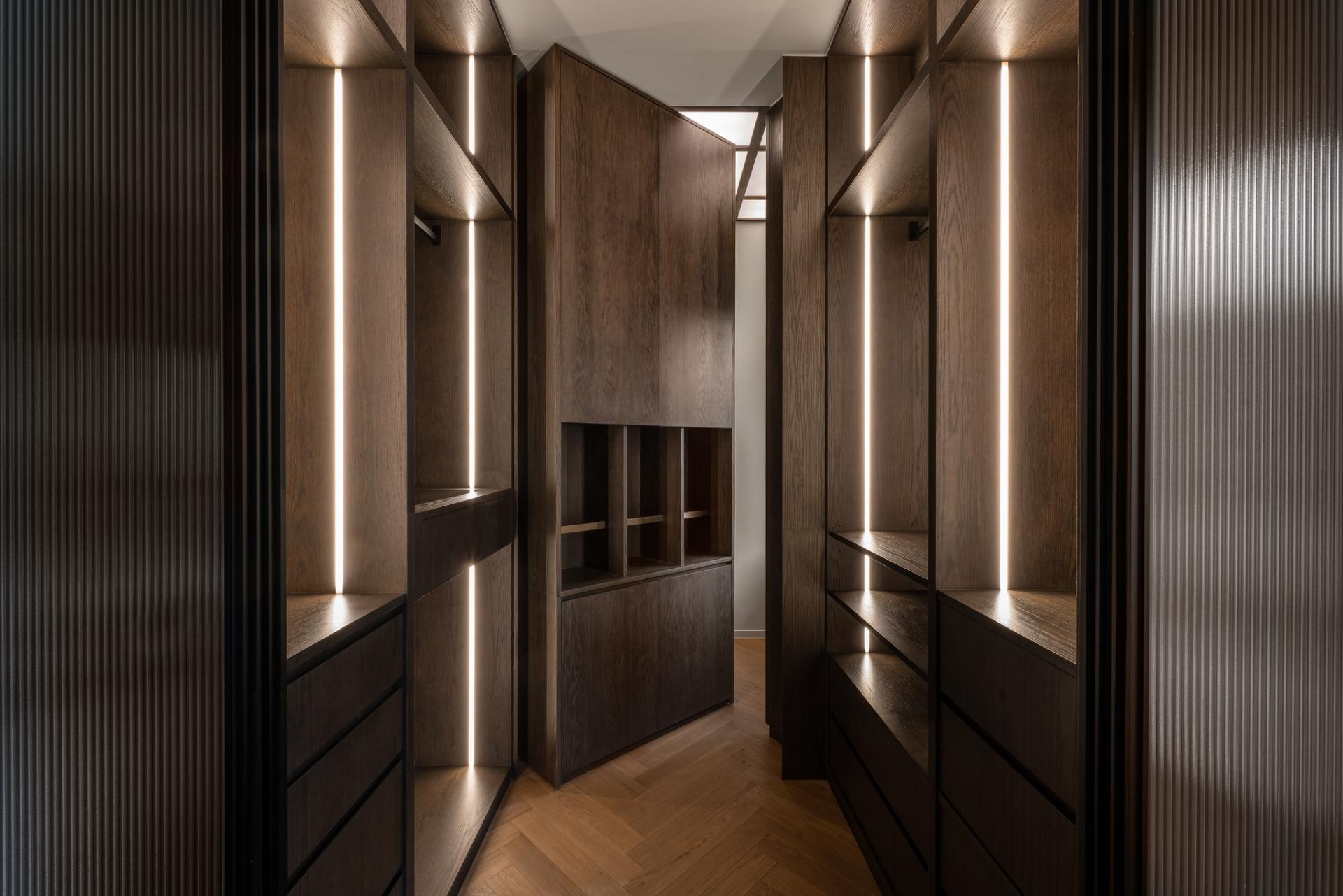 Custom-made revolving doors are utilized to connect the cloakroom and study room, facilitating flexibility and interest in the use of space. This enables individuals to relish a vibrant and dynamic living area.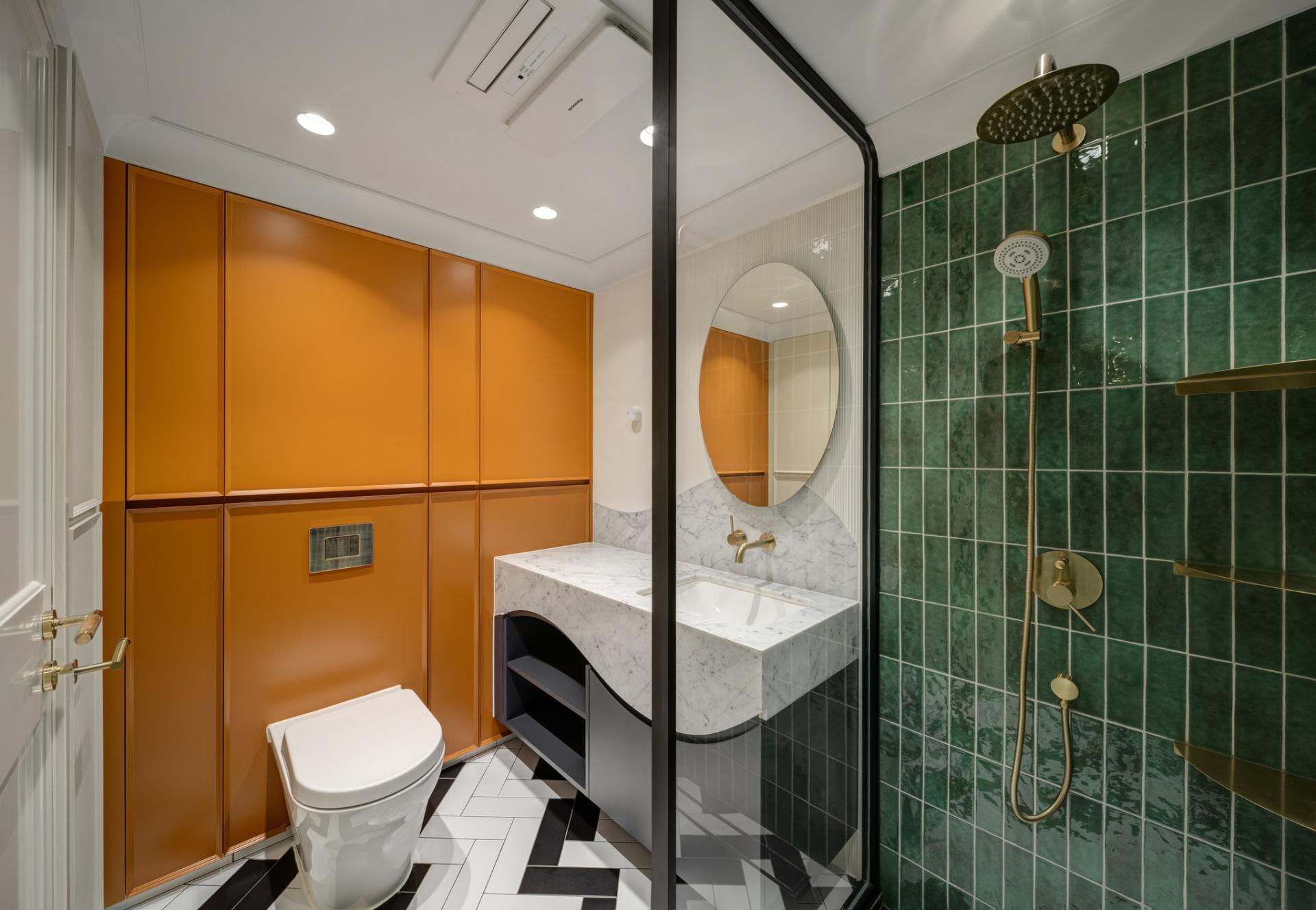 The designer has successfully struck a balance between modern minimalism and retro aesthetics, resulting in a practical space that emanates a distinctive aesthetic vibe.
Follow Home Journal Facebook, Instagram, YouTube and subsribe to our Newsletter.