Enjoy life on the high seas in luxury with your very own home on The World– the largest private residential cruise ship on the planet. This 43,188-ton ship has 165 residential apartments where avid adventurers can enjoy their creature comforts and the ship's top-notch amenities as they sail to new destinations around the world.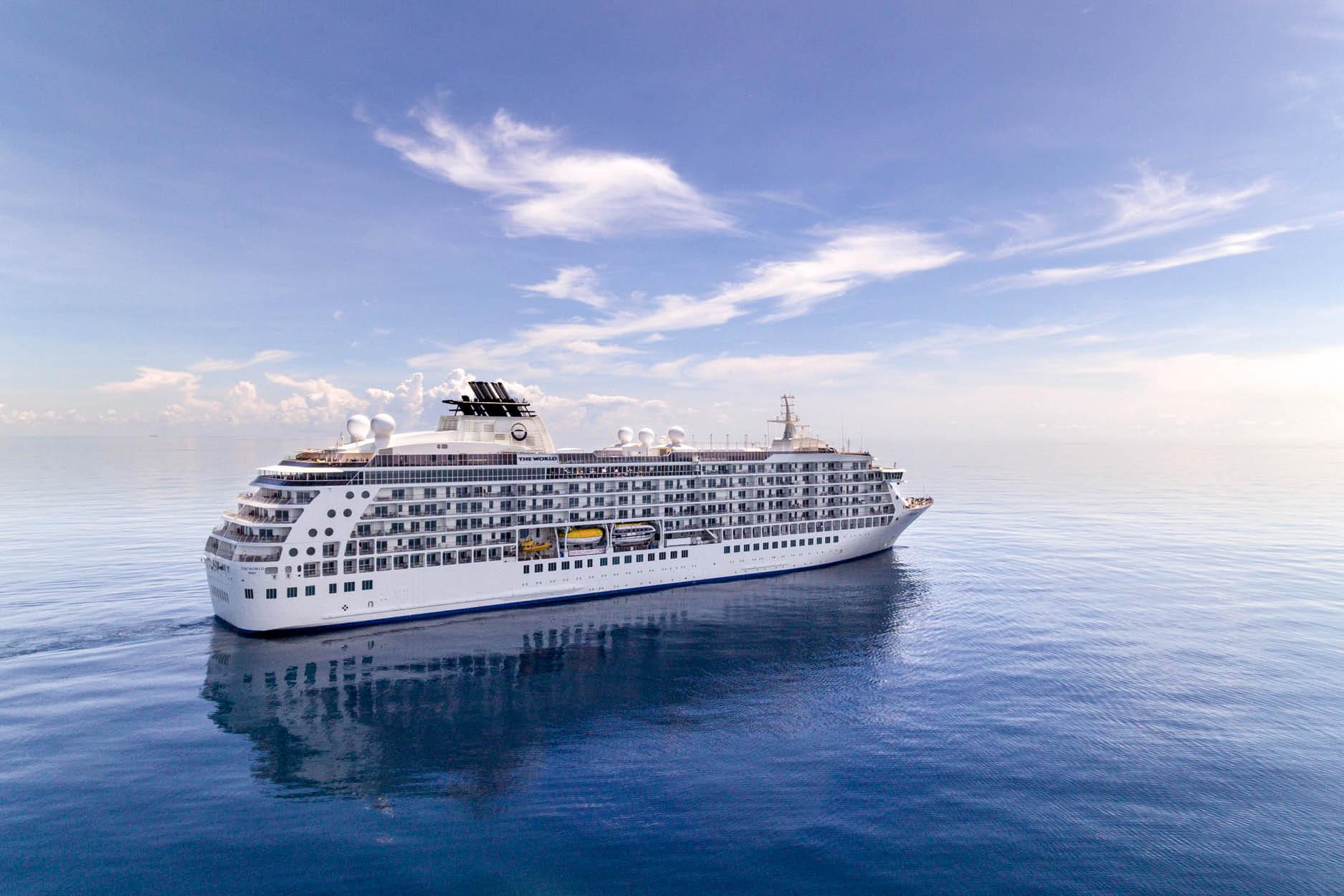 Designed by Oslo-based architects Petter Yran and Bjørn Storbraaten, and managed by Florida-based ROW Management Ltd, The World is its own floating city with 12 decks where residents can get plenty of fresh air while they gaze out at the ocean or up at a starry night sky.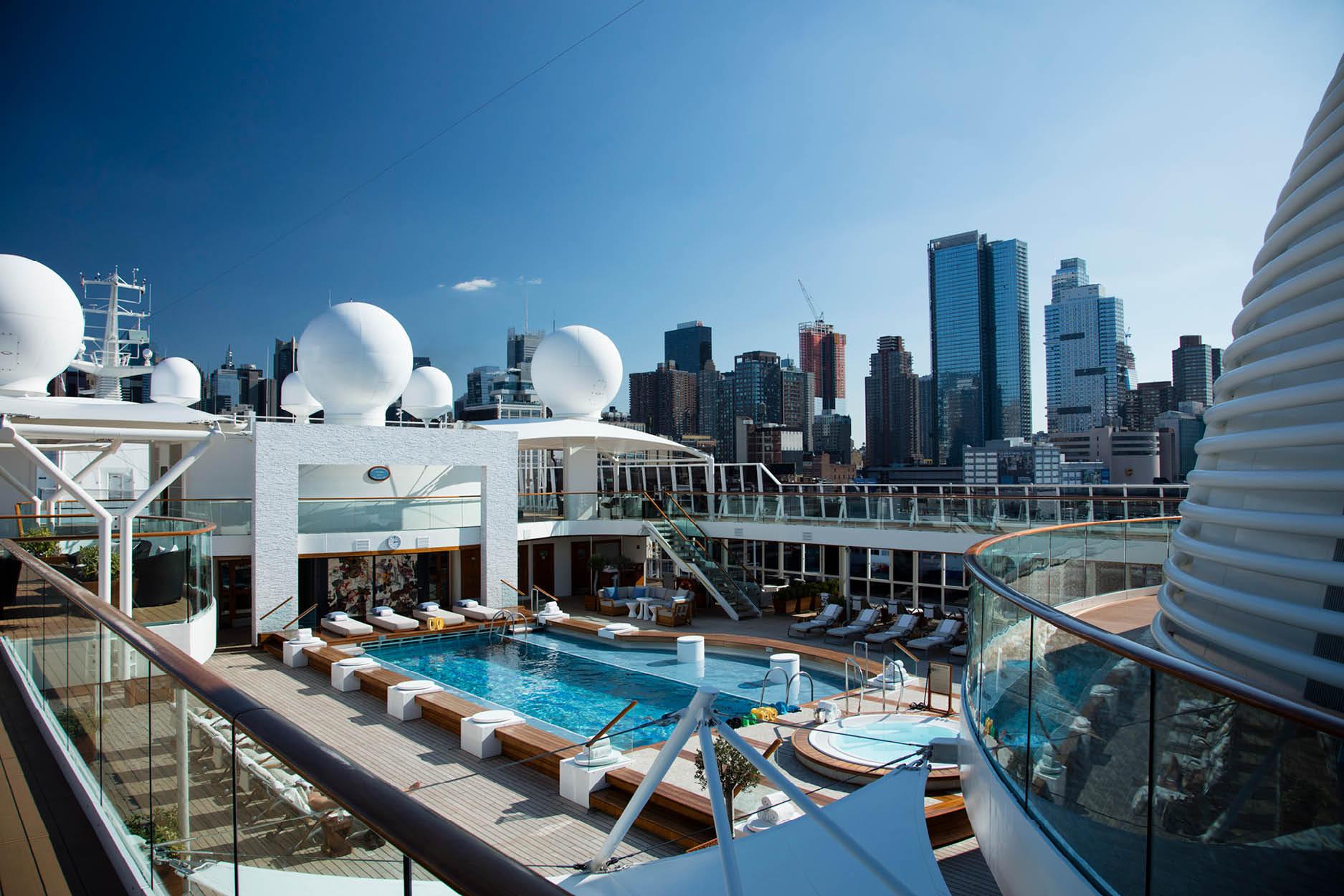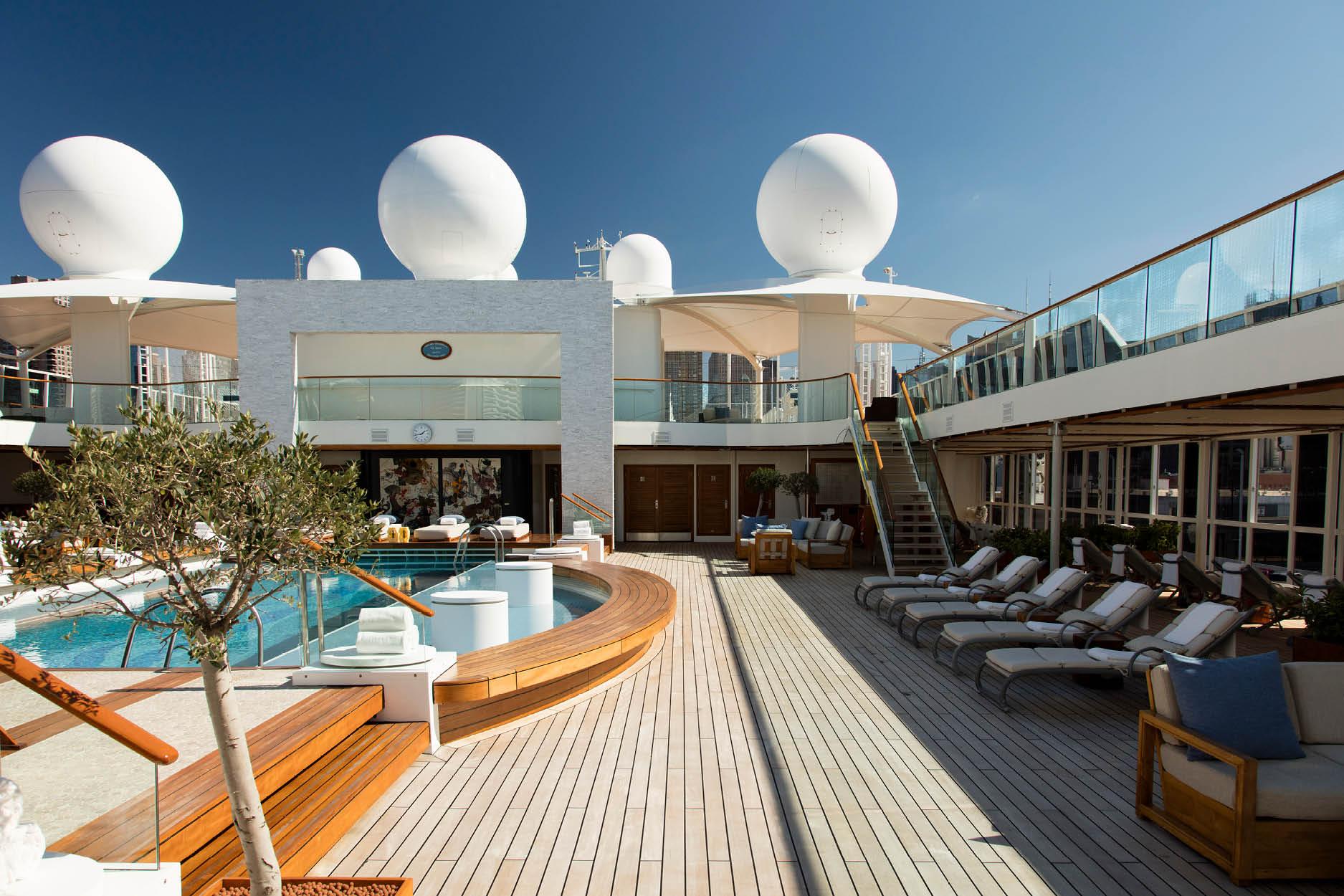 Facilities include six dining outlets, seven bars, a nightclub, a spa and wellness centre, a fitness centre, a medical centre, non-denominational chapel, art gallery, a theatre, two swimming pools, a full-size tennis court, paddle tennis court, cricket, golf facilities with a golf simulator, driving ranges and putting greens, jogging track and a retractable marina for water sports. On board, an experience international crew of approximately 280 staff, including in-house chefs, personal trainers, and concierges will ensure that residents are well taken care off.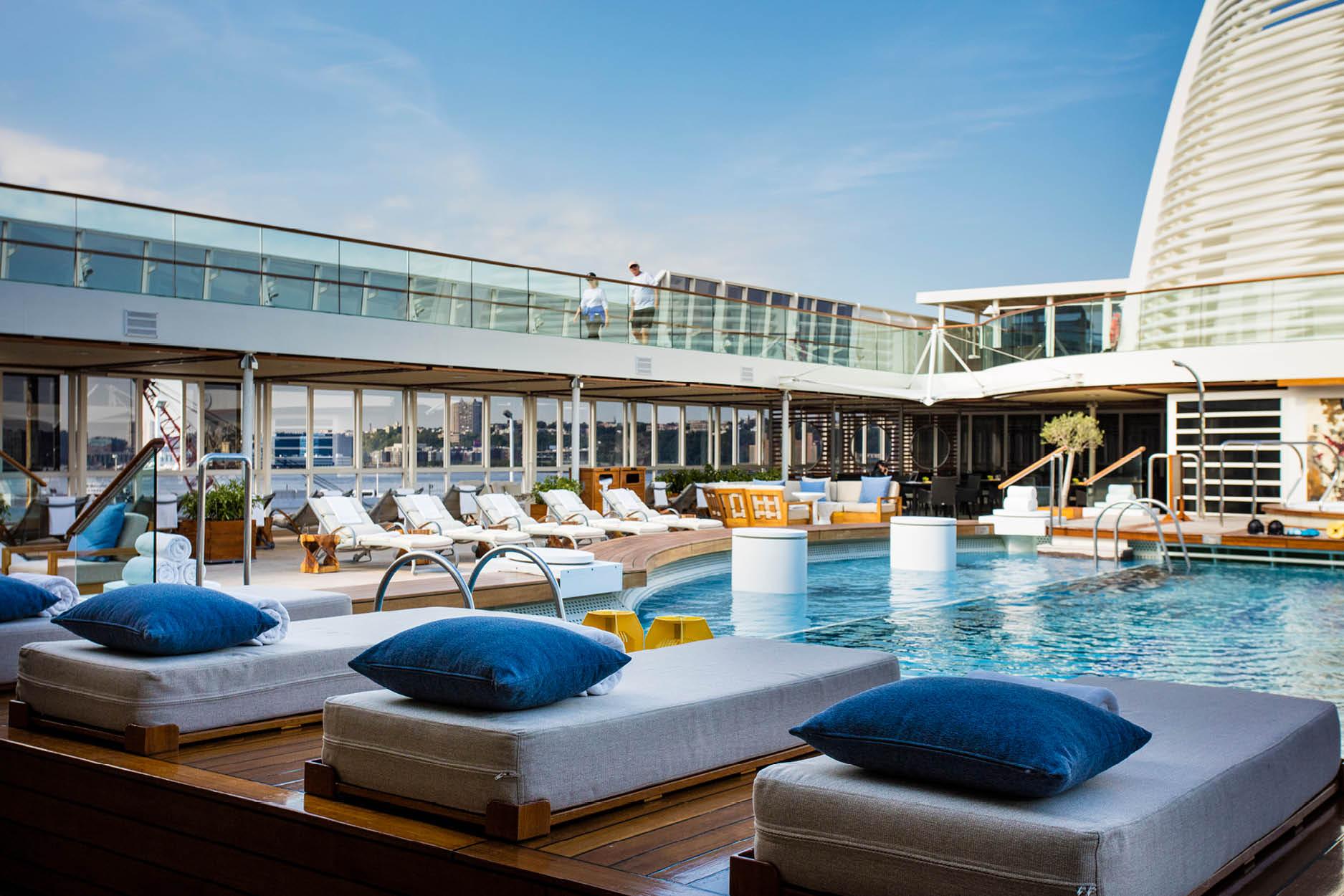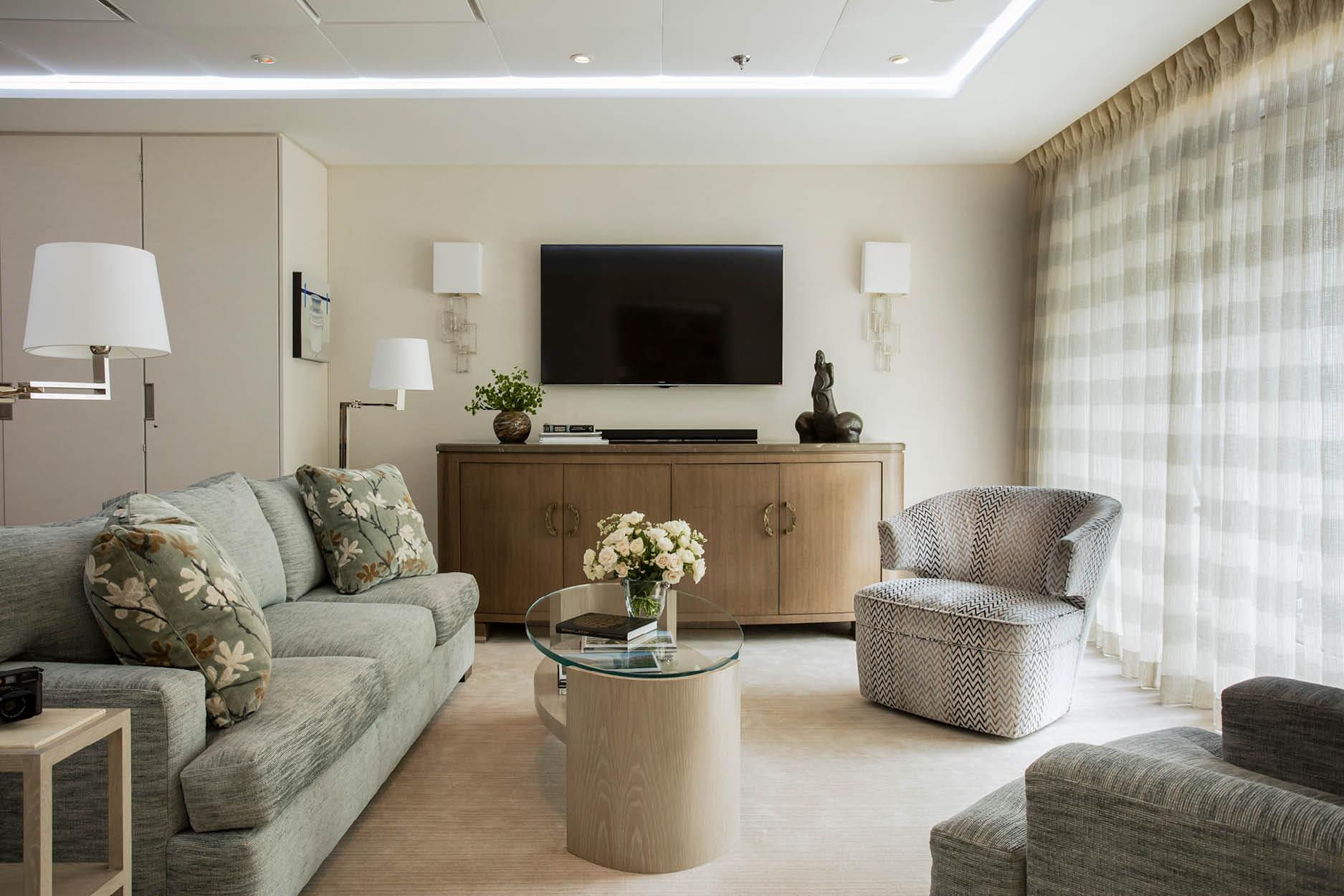 The apartments range from studios and two-bedrooms to commodious three-bedrooms and a palatial six-bedroom penthouse suite, and are priced at between US$2 million to US$15 million.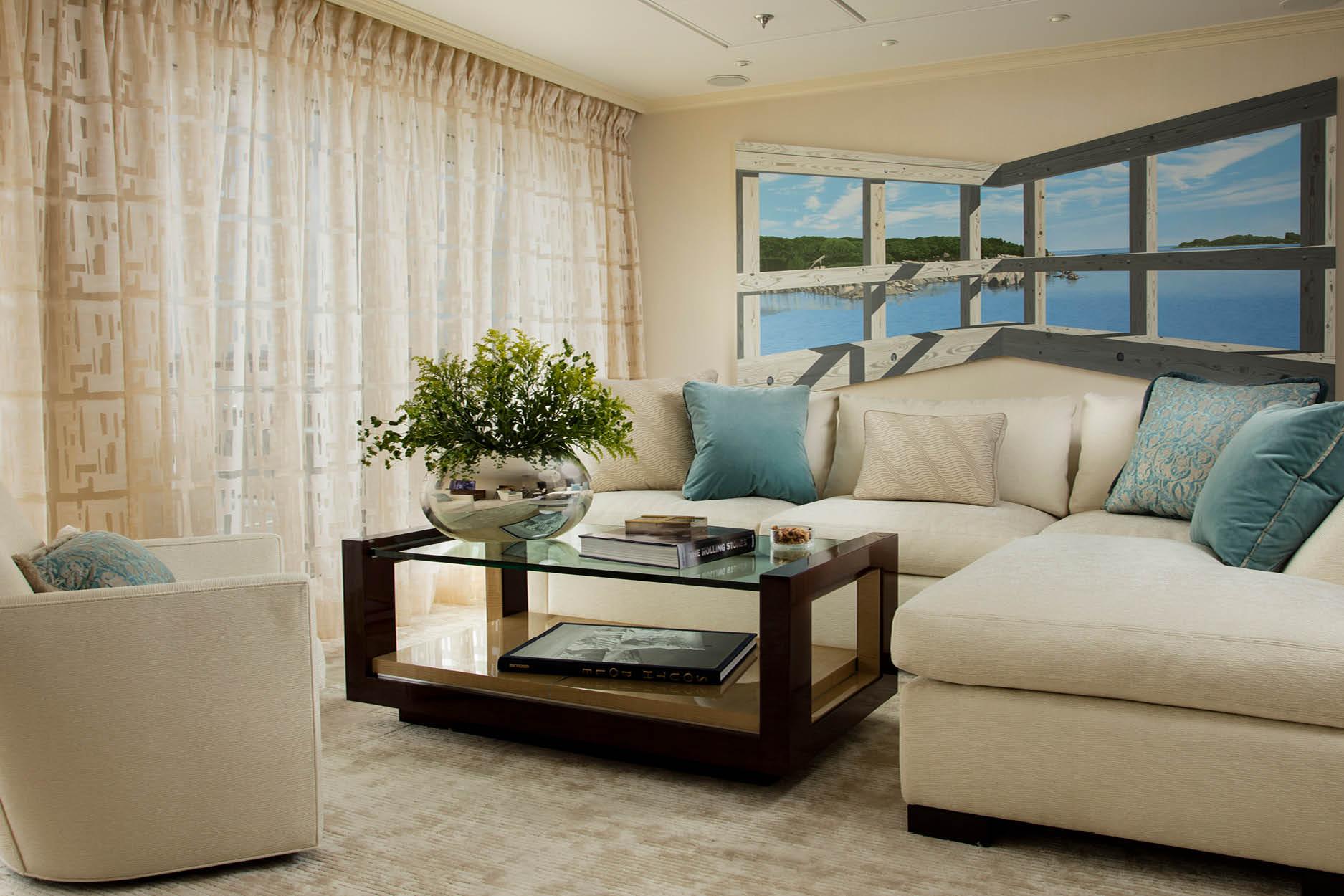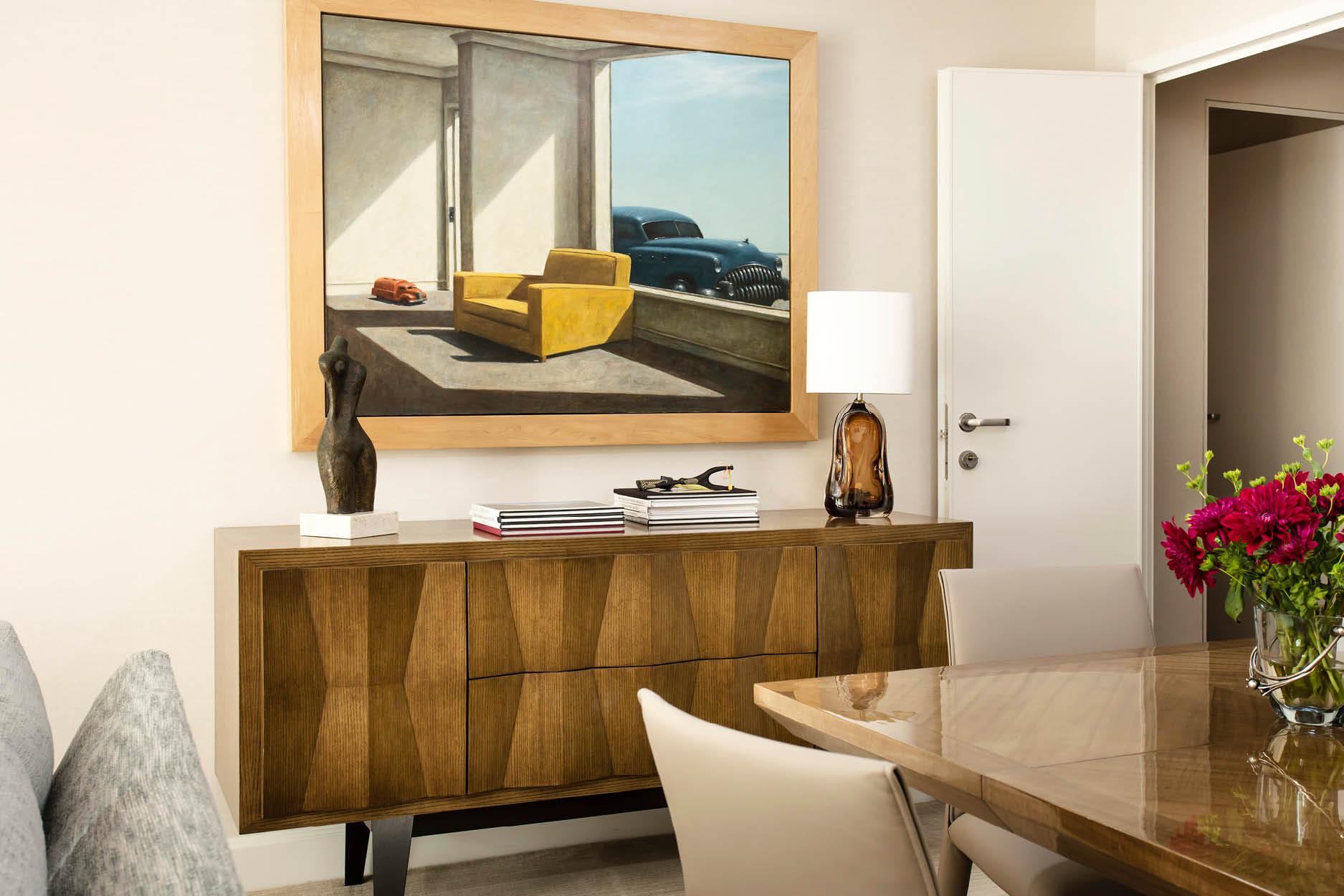 Owners are free to furnish the interiors of their apartment as they choose, and a number have commissioned Los Angeles interior design firm Mark Weaver & Associates to design their nautical abodes. Weaver designed a total of five units onboard and made sure that each had a unique style that complimented the personality of its owners. He and his team custom design all of the furniture and fixtures and used exotic woods with glossy surfaces, gold glass tiles, ribbon mahogany cabinetry, limestone flooring, and Onyx counters to give the interiors an air of glamour that compliments the luxur lifestyle onboard. "The World is a magical experience.We've created light airy apartments punctuated with rich woods and timeless appointments," says Weaver.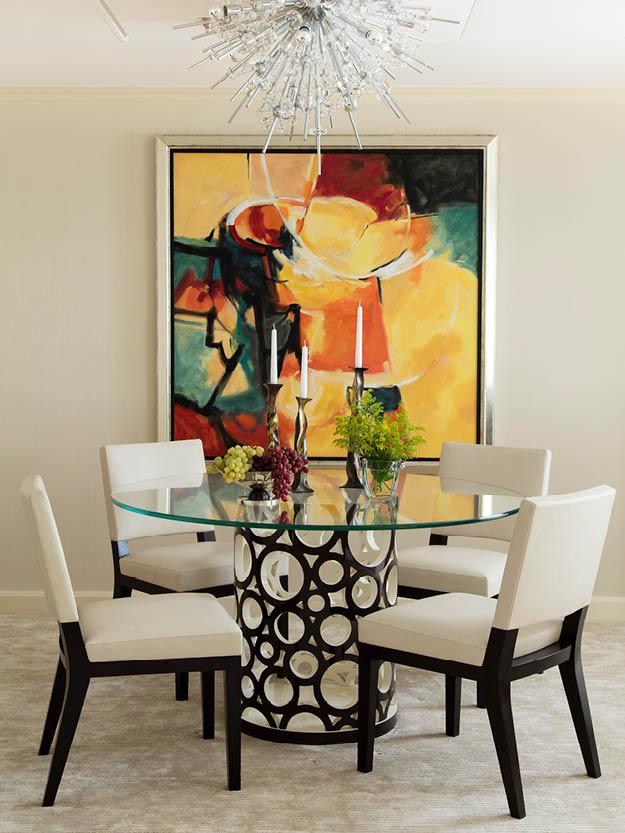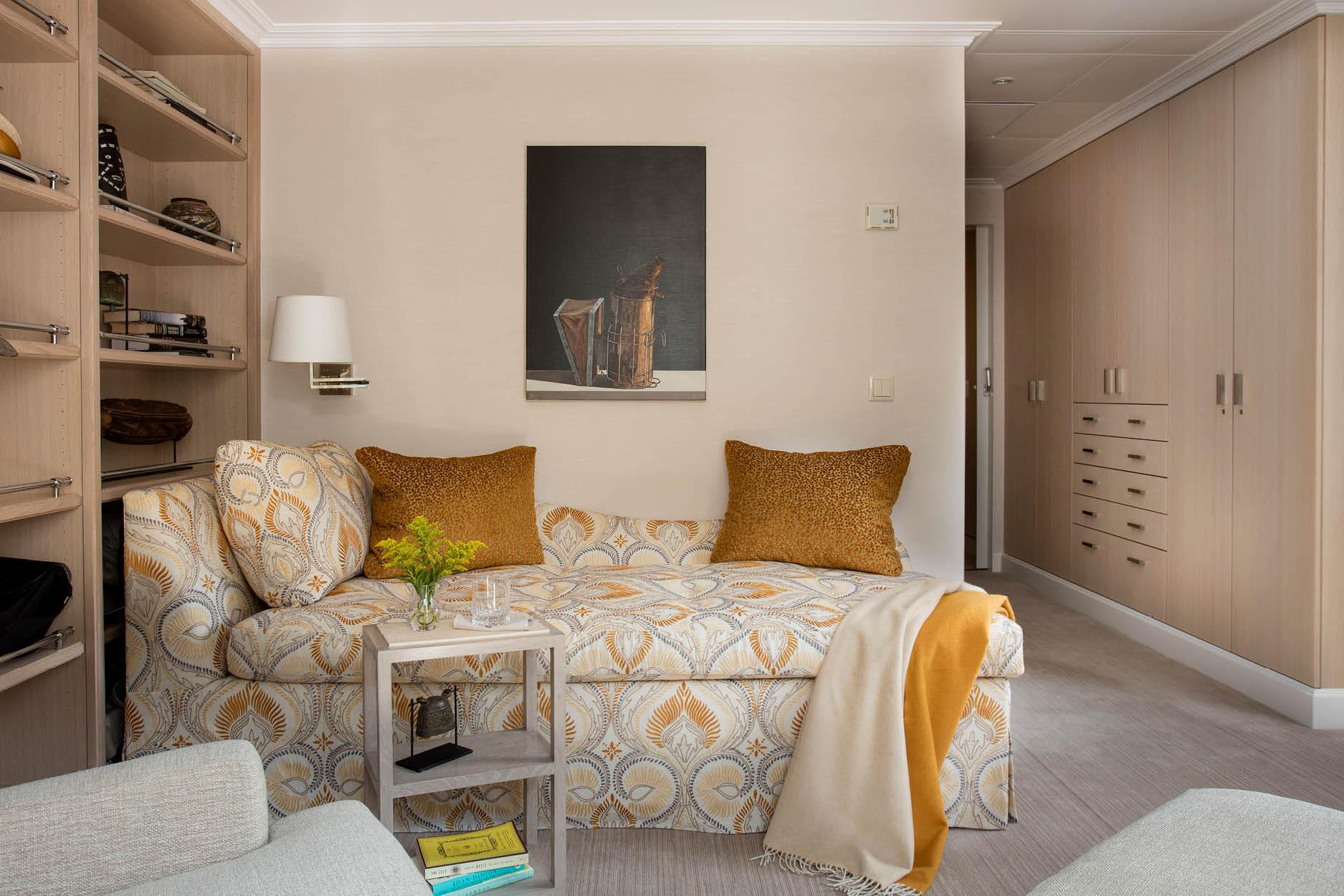 On average, about 150 to 200 residents and their guests occupy the ship at any given time. Collectively, the residents and the ship's captain decide of The World's annual sailing itinerary. Unlike most holiday cruise vessels, this ship spends nearly twice as many days in port as it does at sea, so residents can explore new destinations at a leisurely pace. The owners of apartments can live on the ship for as long as they want, but most spend an average of three to four months onboard each year.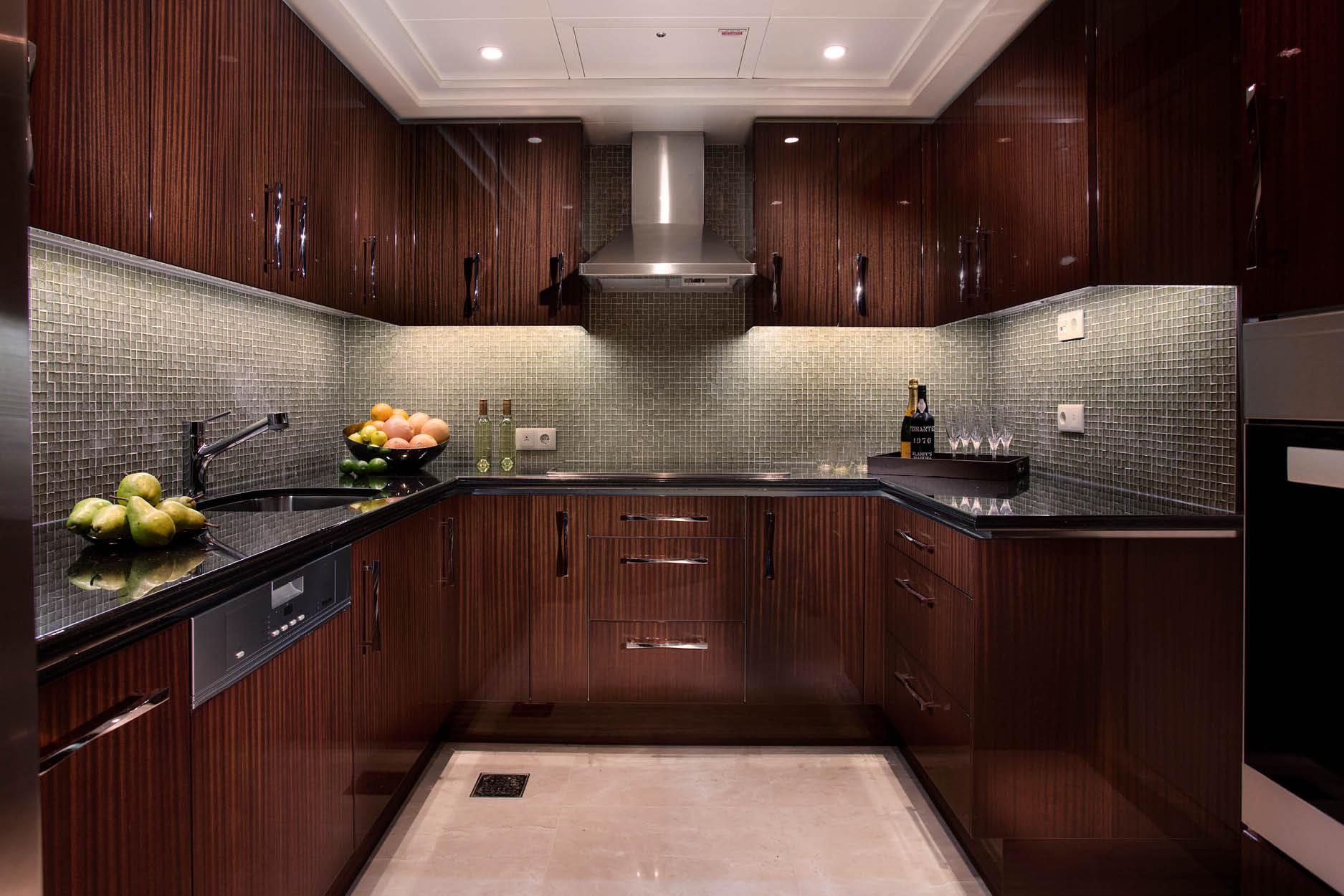 In 2019, The World will take its residents to 91 exciting ports of call across the Indian Ocean, South East Asia, China, Japan, western and northern Europe, and India. Also included in this year's itinerary are a voyage through the Northwest Passage – an iconic route that spans 3,500 miles of the High Arctic, traversing the northern coastline of Canada and Alaska, and explorations of the islands of Madagascar and the Seychelles.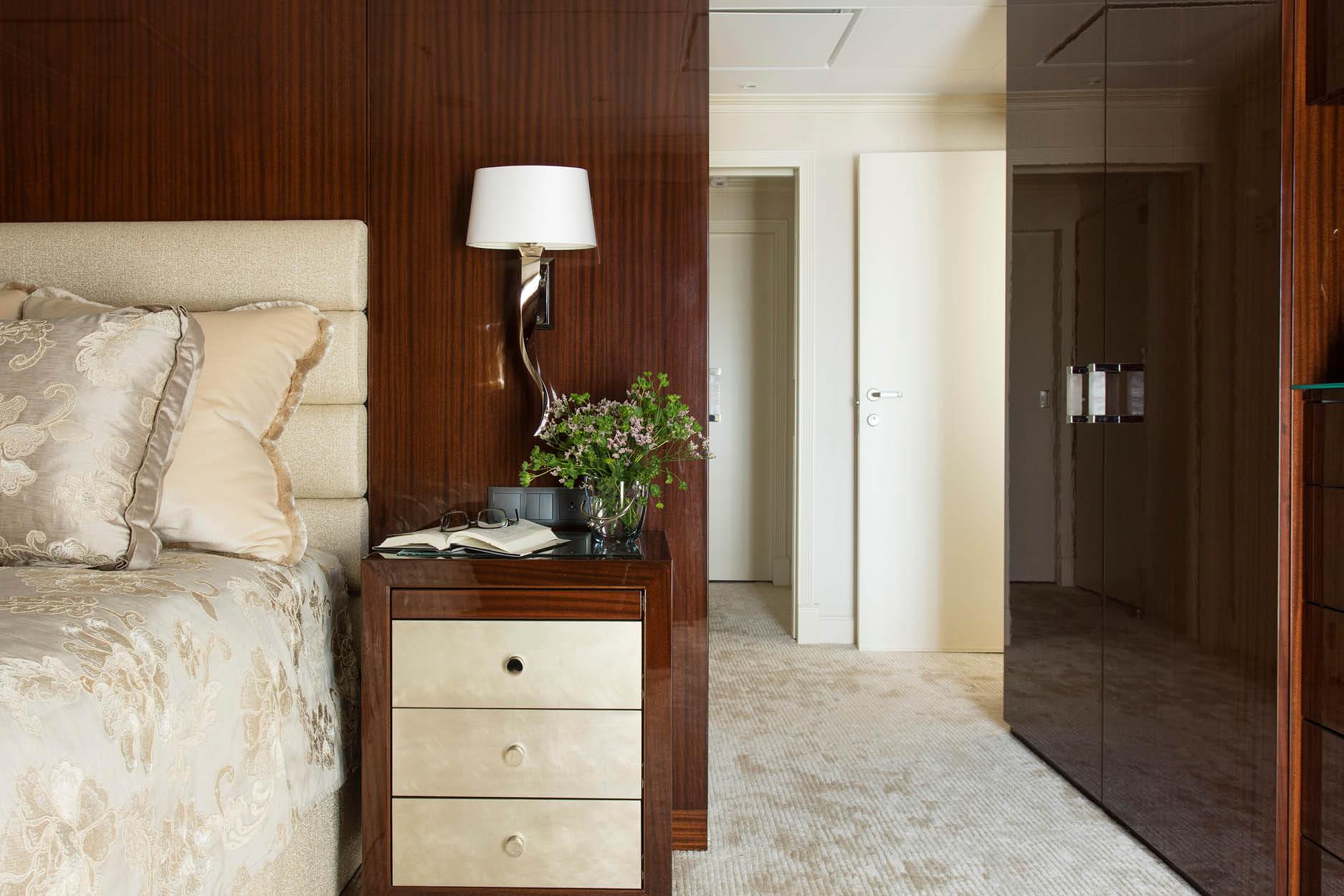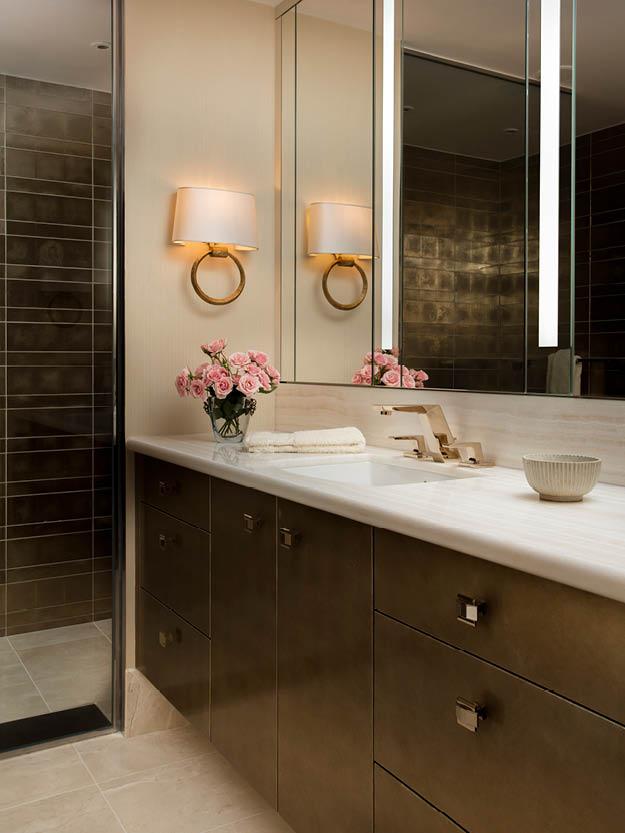 Interior images courtesy of Matt Walla
Exterior images courtesy of The World
Photography: The World and Mark Weaver & Associates
See more: In Kamisu, Japan, A Contemporary Family Home Inspired By Traditional Architecture