For decades, Mykonos – the small, white houses-dotted Grecian island just a 40-minute-flight away from Athens – has lured sun seekers in for its stunning beaches, celebrity-favourited nightlife, high-end restaurants and majestic sea views.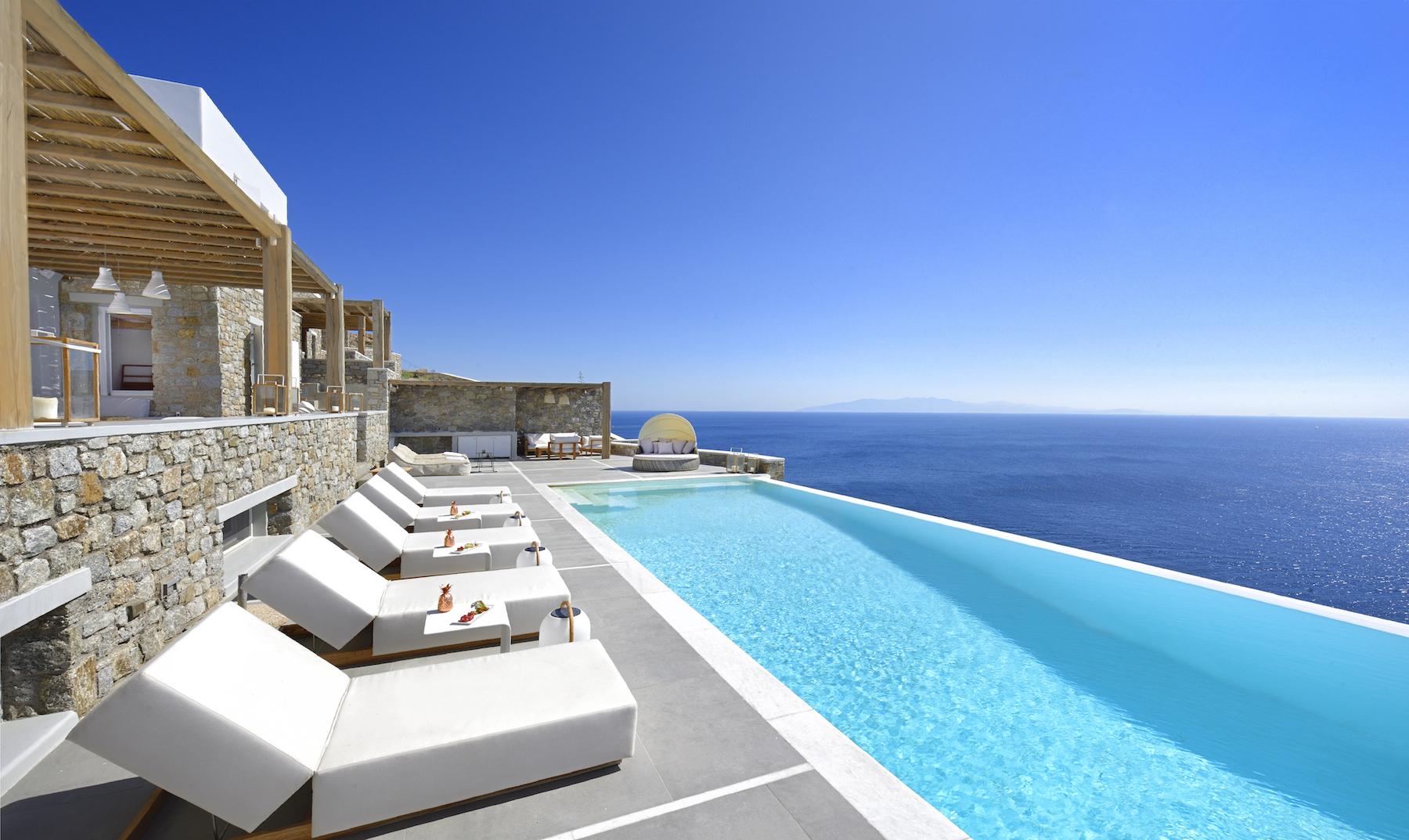 It has also risen in recent years as a property playground, with some of the world's most renowned architects and world-class hotel brands adorning the coastal landscape with striking and elegant structures.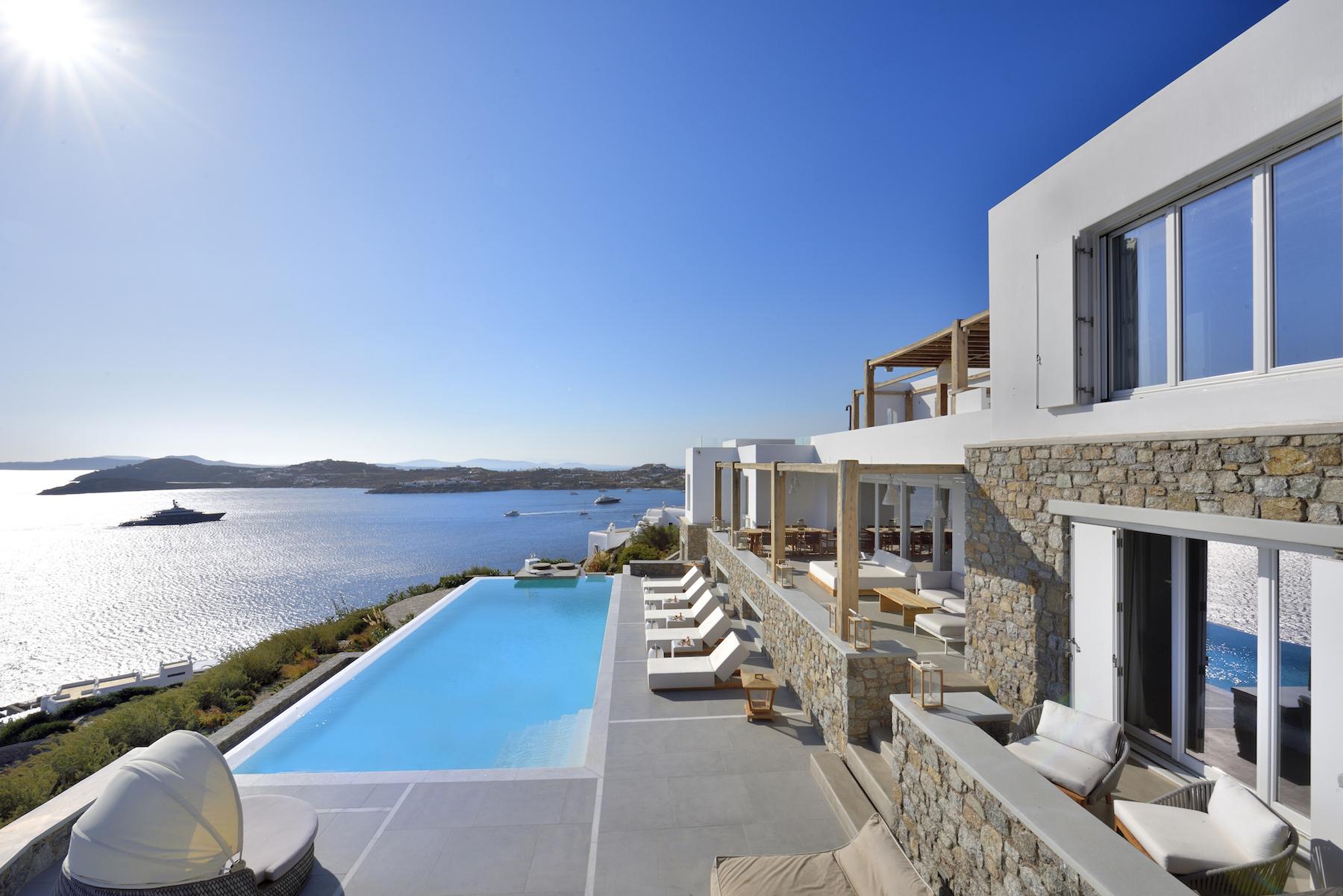 The Villa Nefeli, sitting on a sweeping 25,000sqft of clifftop land in the area of Agios Lazaros, just next to the popular Psarou Beach and minutes from central Mykonos, is that and more.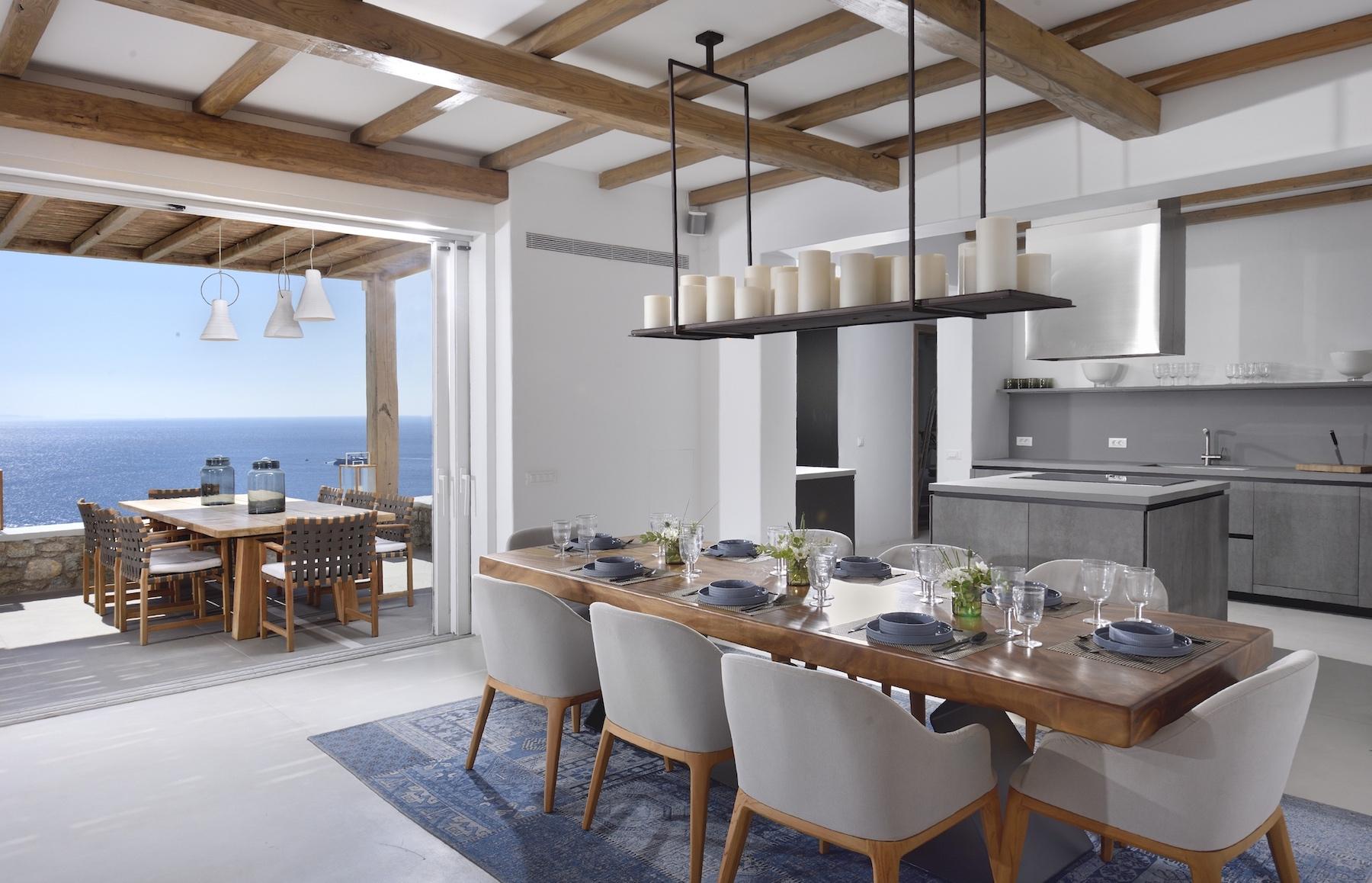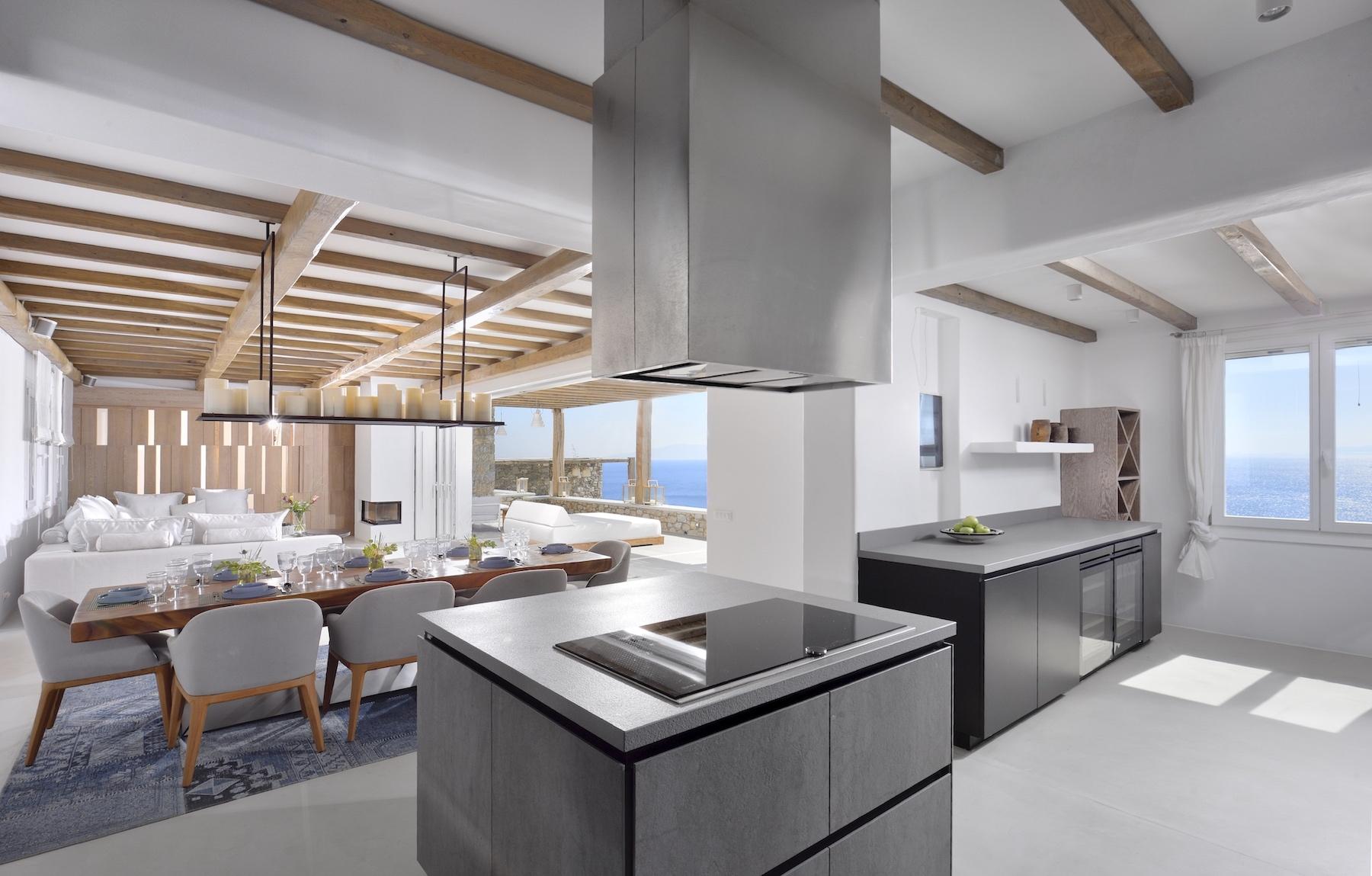 Designed by acclaimed Greek architect Giannis Mourikis, the picturesque 4,305sqft private residence fully lives up to its name as the enchanting goddess of hospitality Nefeli from Greek mythology. Its location is perfectly sheltered from the well-known Myconian winds, and features six bedrooms, six bathrooms, expansive living areas and a dreamlike setting that offers every room of the home panoramic views of the azure Aegean Sea below.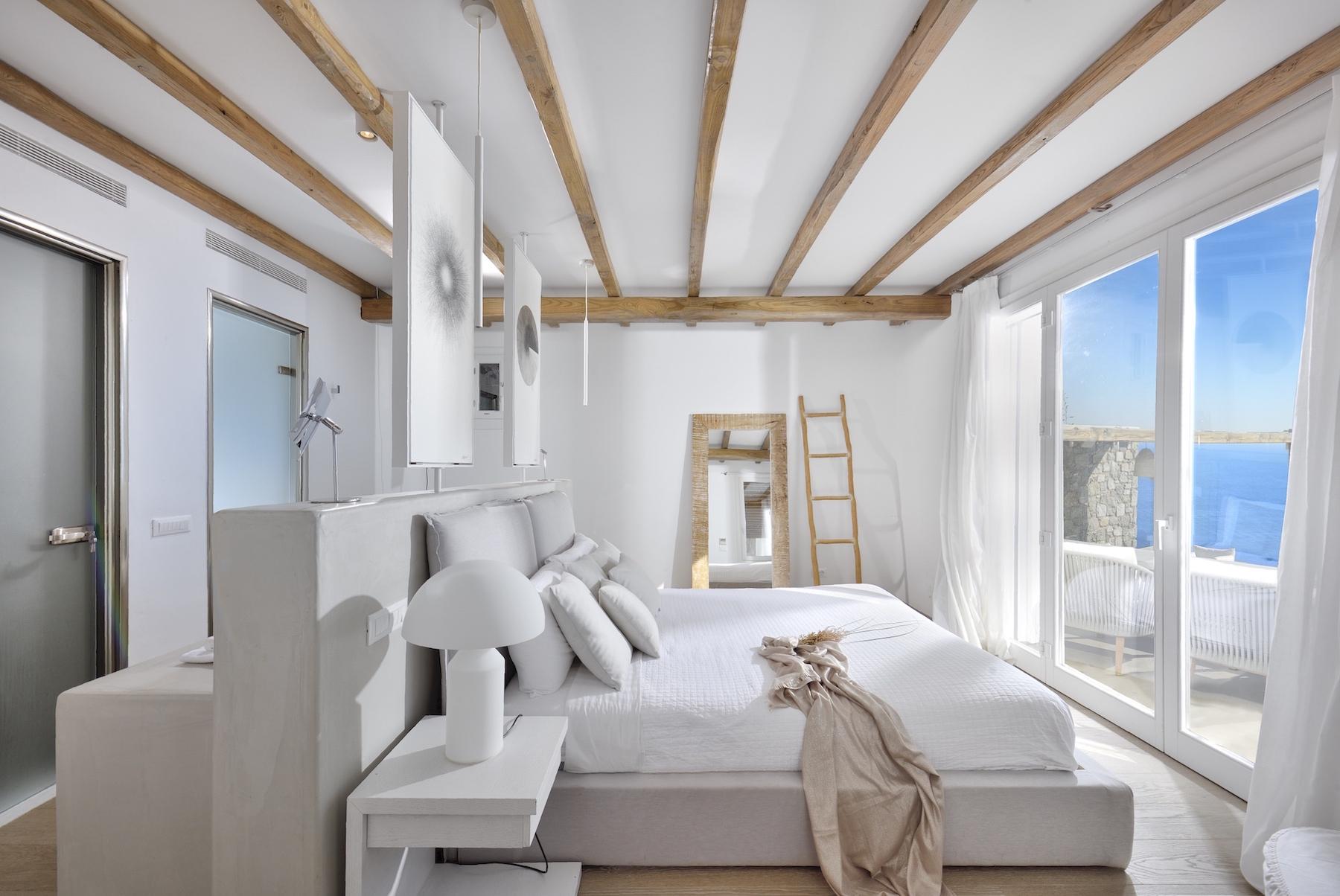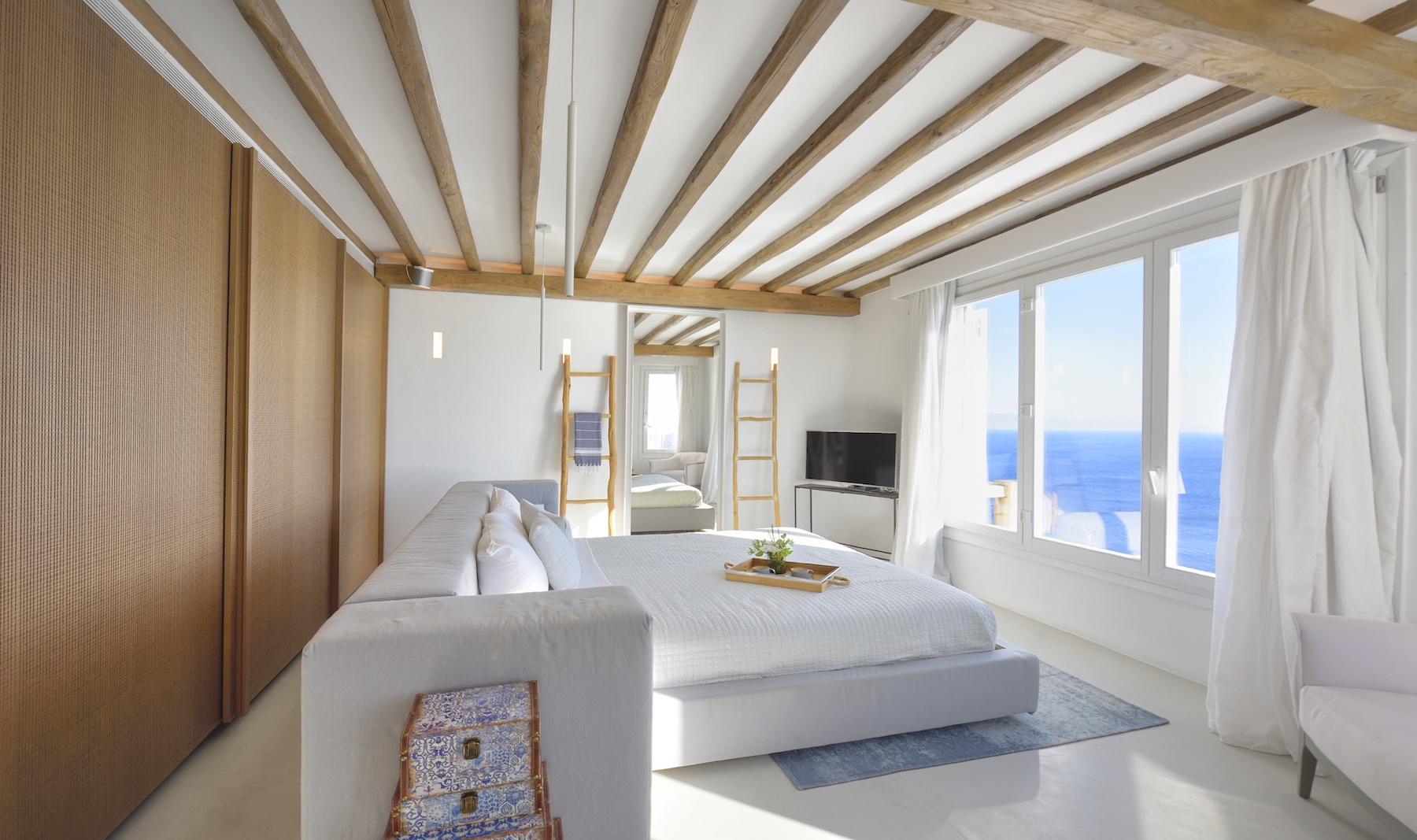 Giannis envisioned the stunning home as "desirable haven; a blend of design and luxury in a very private setting". Its inviting bright crisp white exterior is imbued with distinct character thanks to the exposed brick stone walls and light-coloured wooden beams that frame the façade. These same architectural elements are found woven into the interiors of the home, where high vaulted wood beam ceilings tower over the expansive living room and dining area, creating a beautiful visual continuity from the outdoors to the indoors.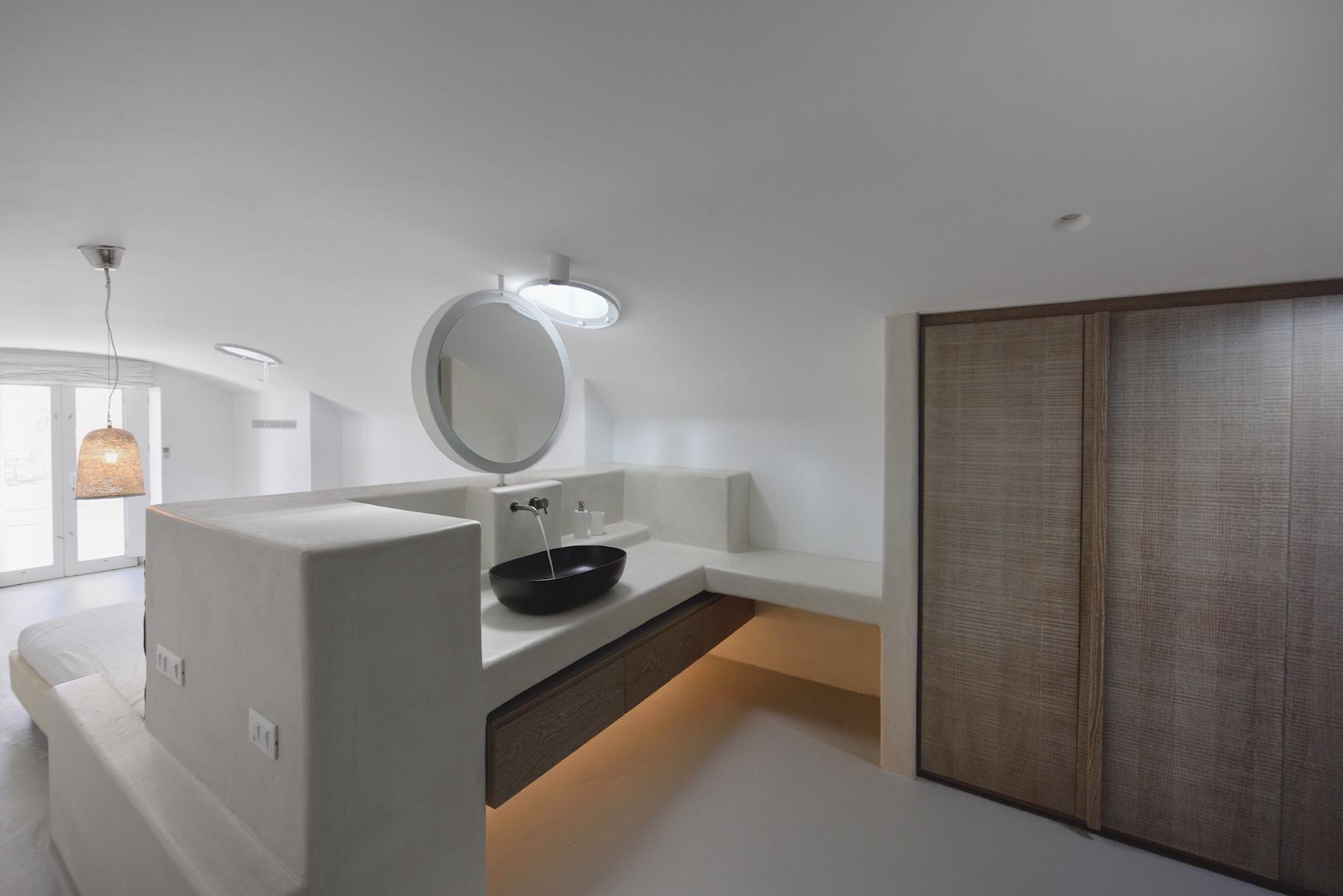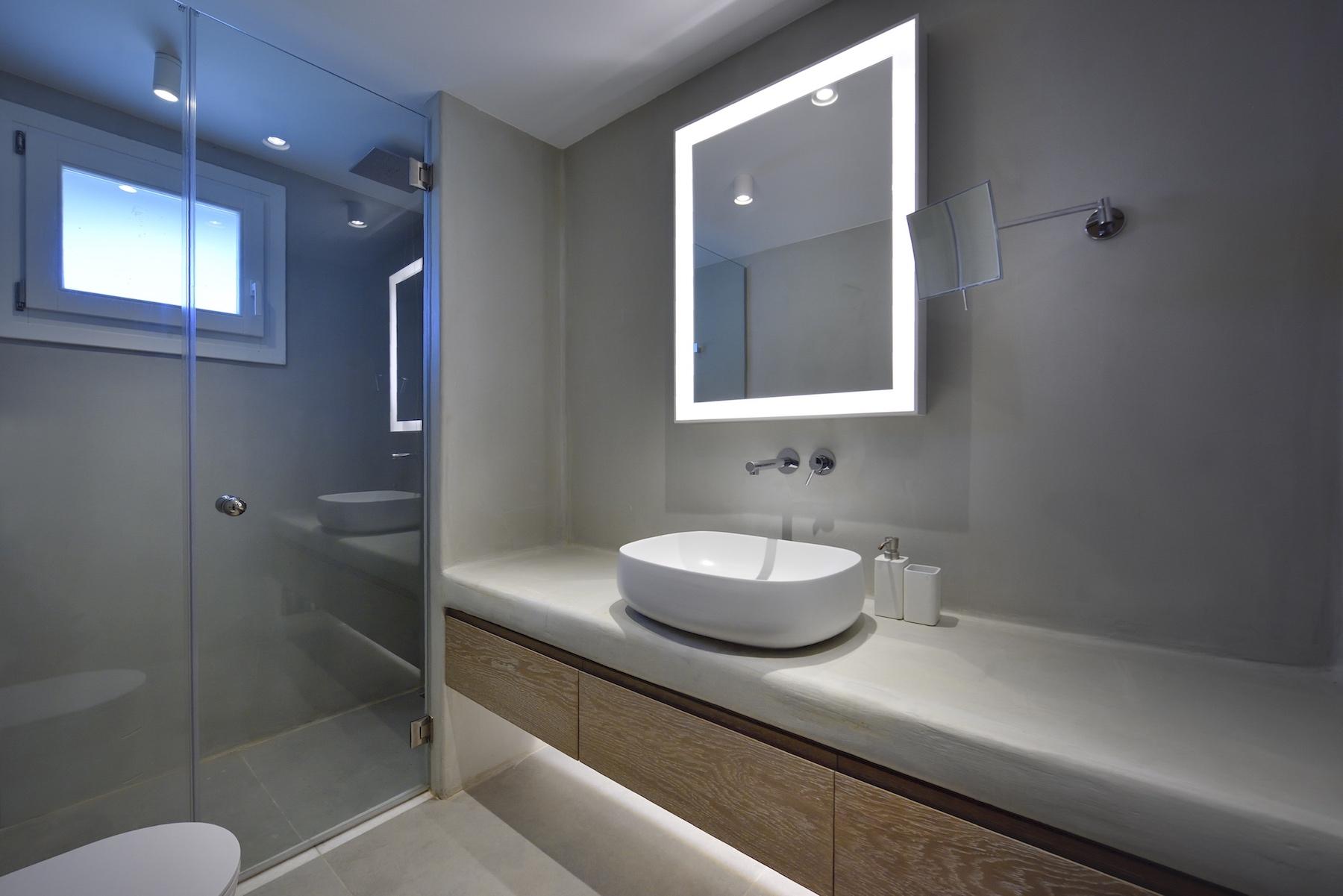 Throughout, the home is furnished with beautifully plush, minimalist hand-crafted pieces in a palette of light grey and dusty blue, instantly whisking residents and vacationers alike into an undisturbed oasis that is all at once open yet private, luxurious yet calming.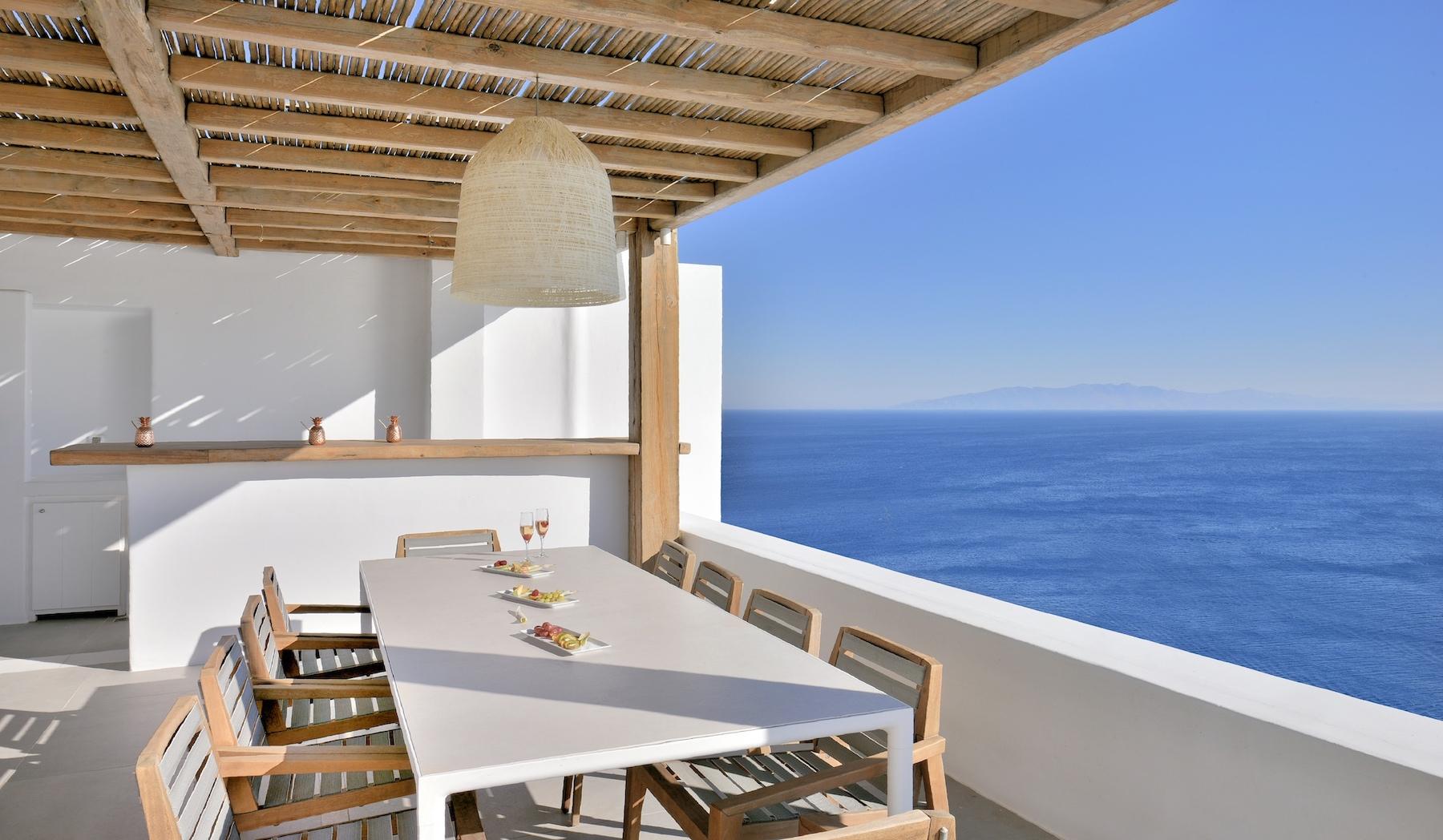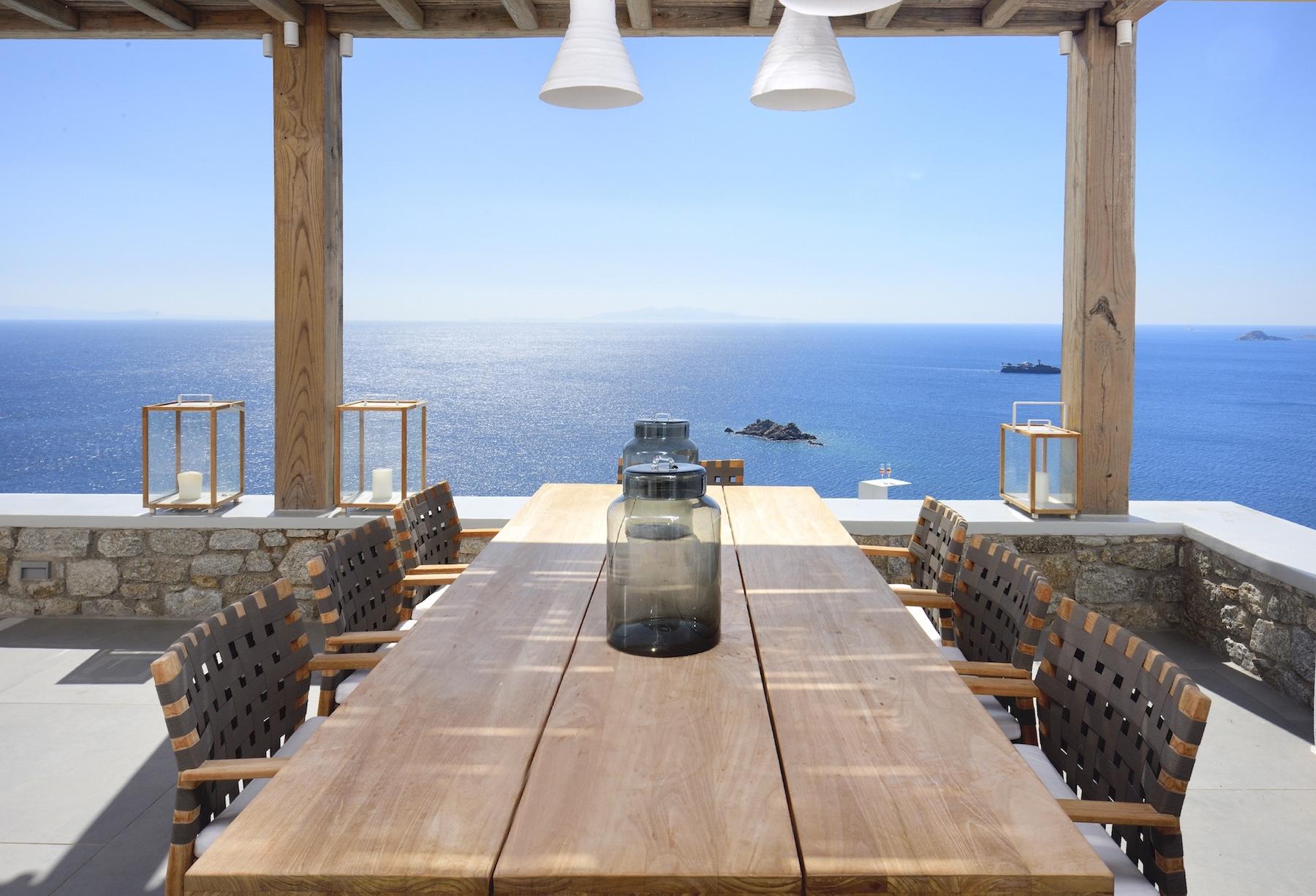 A similar sense of elegance envelop the upper levels of the home, where each of the sleekly decorated bedrooms features its own en suite designer bathroom complete with steam showers and oversized tubs. They create these standalone wondrous cocoons in which one can luxuriate in complete peace.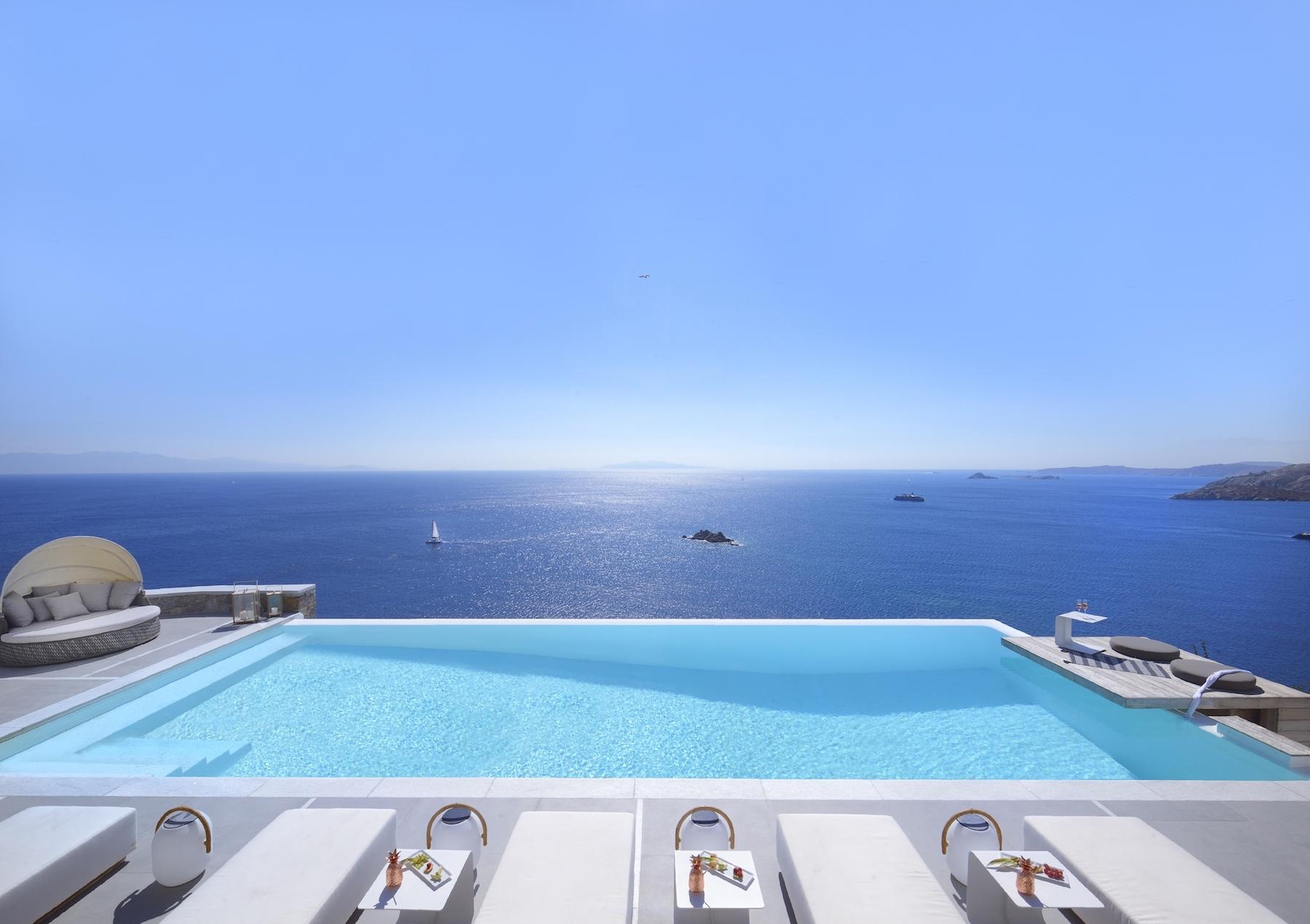 That is, if you can tear yourself away from the property's majestic outdoor spaces, where the beautiful unadulterated vistas of the Aegean Sea can be best enjoyed. An extravagant rooftop is equipped with a jacuzzi for up to 10 people, whereas the expansive outdoor al fresco terrace is connected to the dining area via a floor-to-ceiling opening.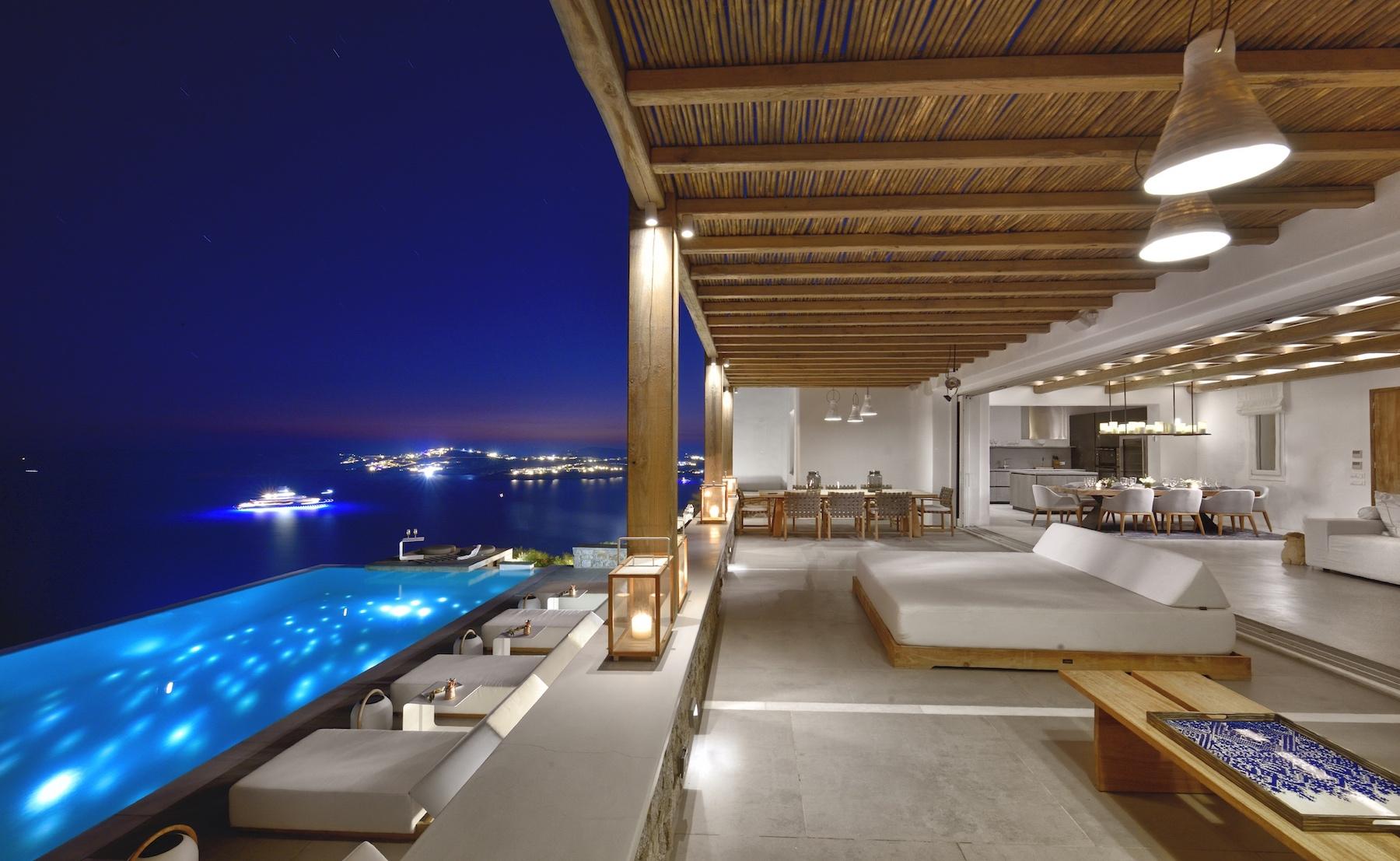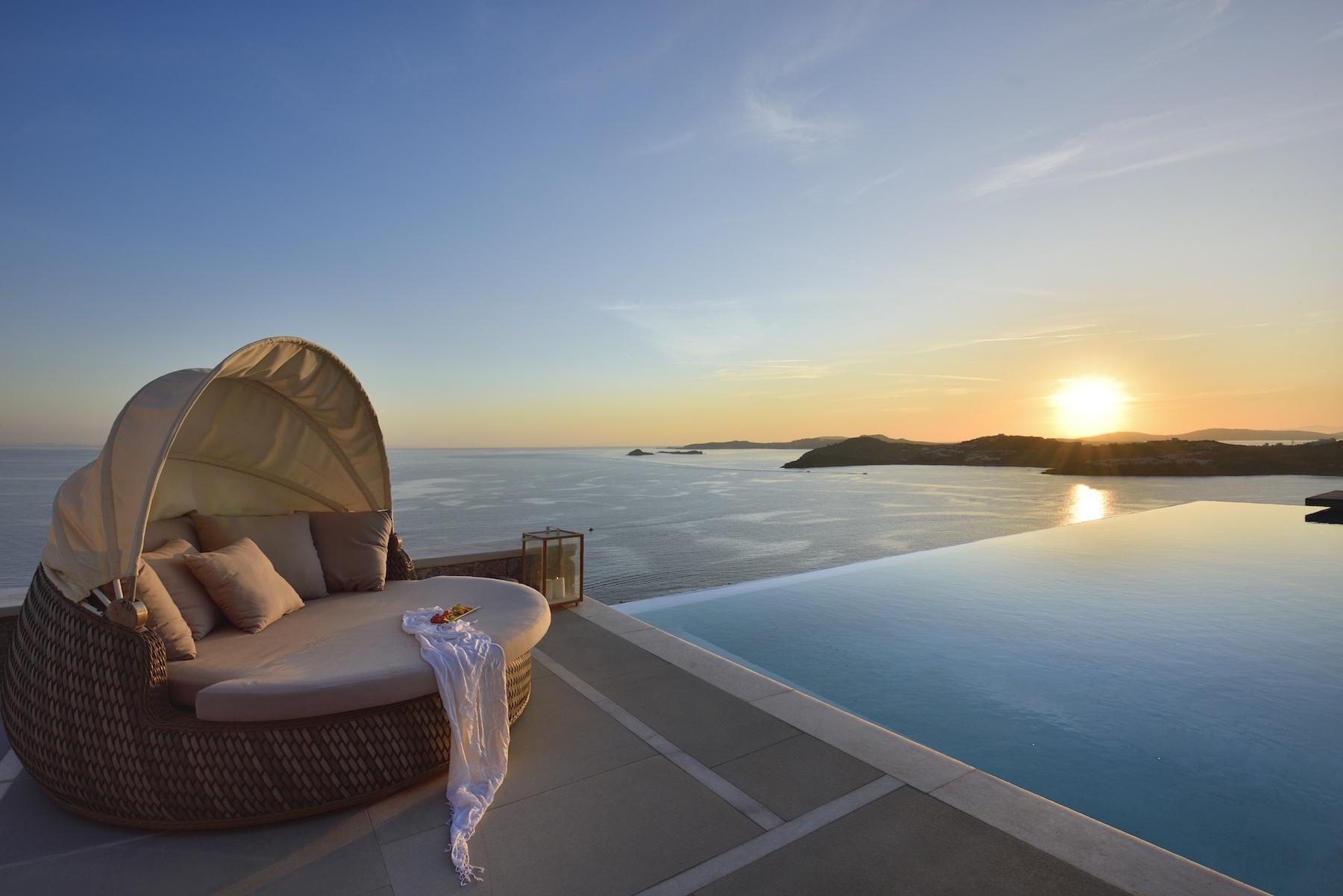 There, a shimmering, star-bottomed outdoor infinity pool invites one to dive in for a lap or two, after sun-tanning sessions on the custom-made sun beds and adorable tepees that line the pool. Nearby, a tranquil wooden veranda provides a picture-perfect outdoor dining area overlooking the ocean. Against these breathtaking views, enjoying a barbeque or two against vistas of the sunset or moonlit skies with dear friends, who can simply fly in or out easily via the home's private helipad.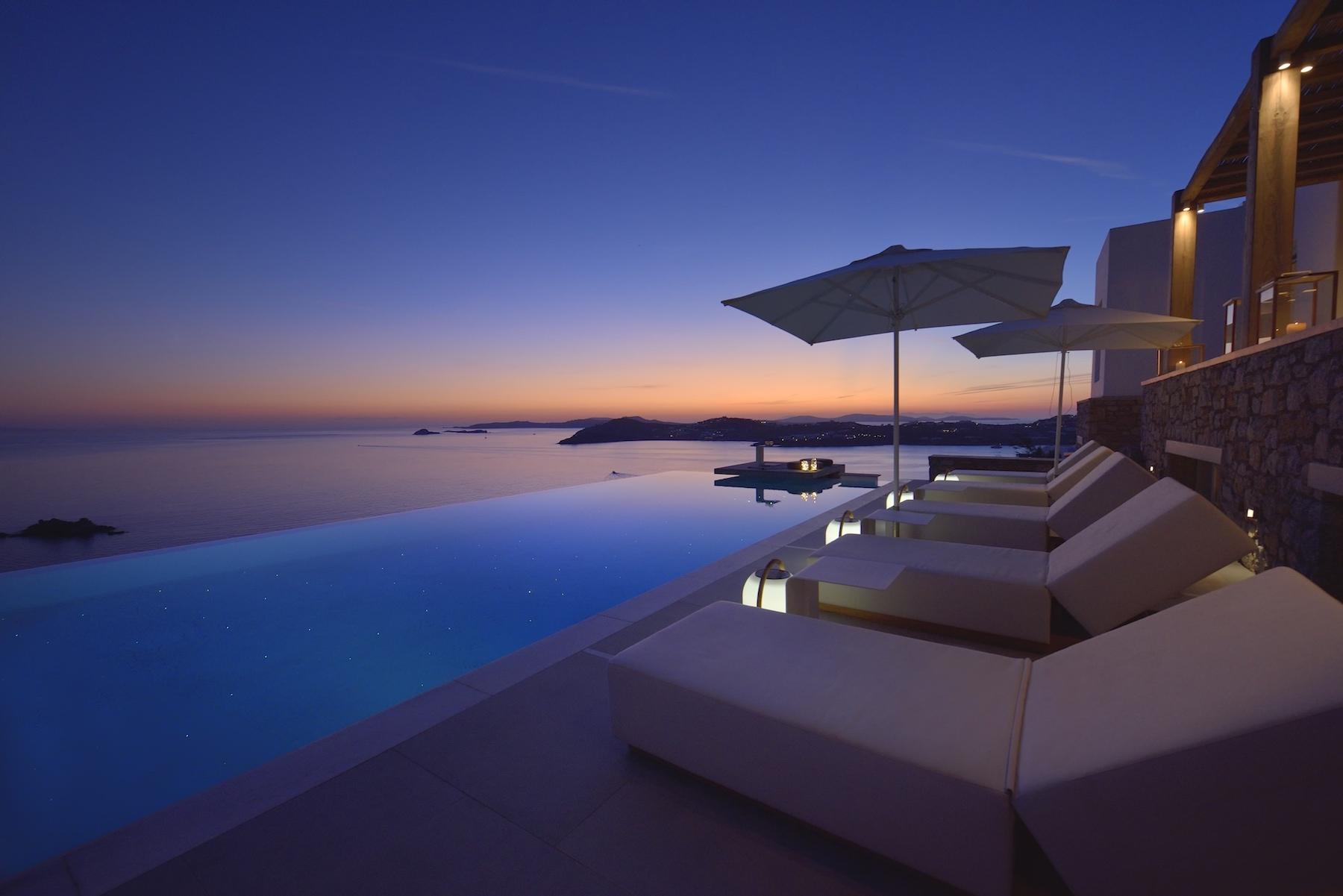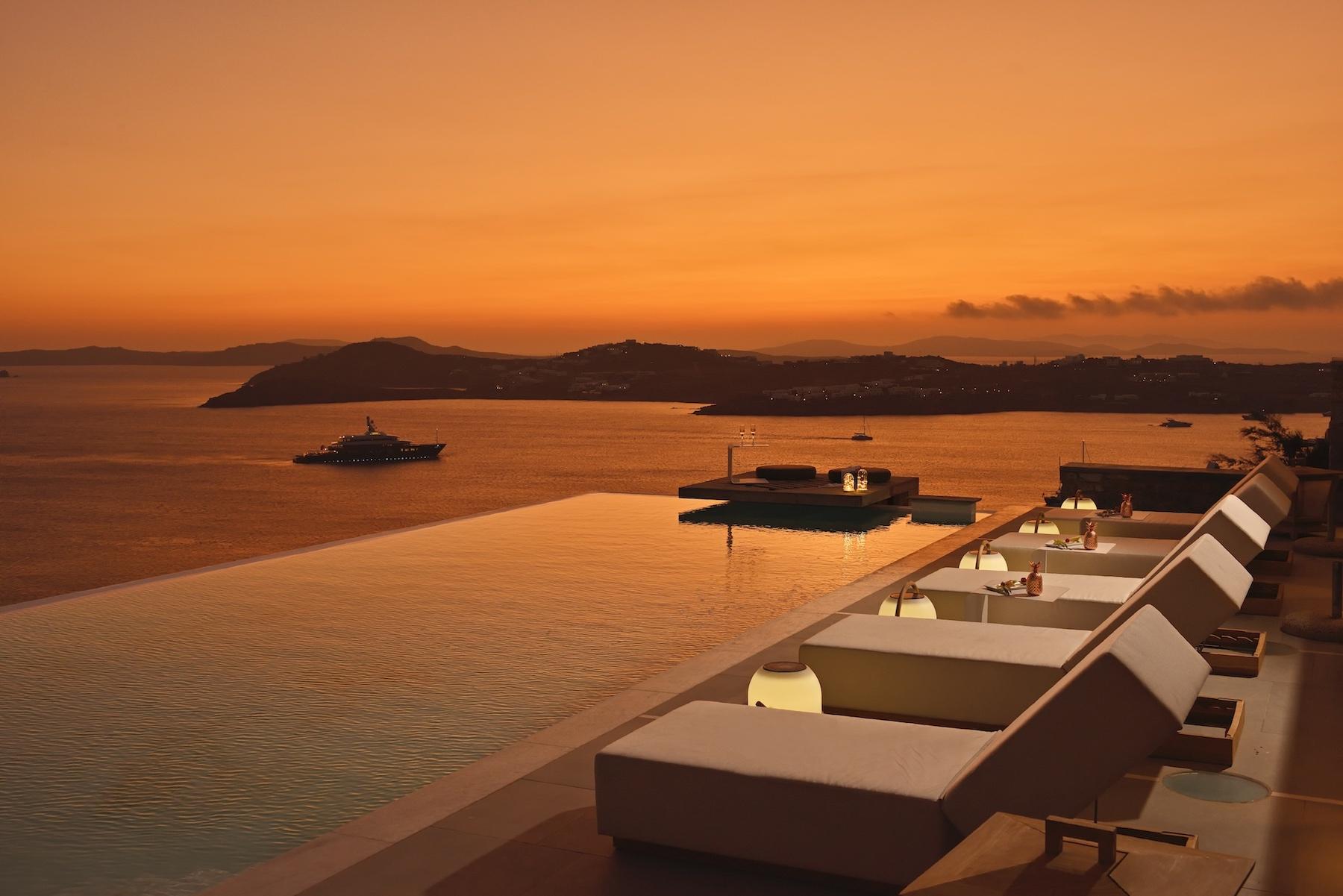 The property is handled by Sotheby's International Realty.
Do you wish to form a seamless transition between indoor and outdoor at home too? Look no further than Hong Kong-based JS Aluminium Window where a wealth of exceptional quality windows from top-tier European brands are available.
See also: A Charming Australian Eatery Inside the Revamped Hong Kong Museum of Art