For years, this abandoned house stood desolate, providing a haven for stray cats until visionary photographer and interior designer Adriano Bacchella decided to renovate it, dubbing it "Casa dei Gatti".
This stunning home sits nestled on the idyllic island of Elba in Tuscany, mere footsteps from the shore's clear waters and velvety sands. Fashioned from local, raw materials, including granite and wood, the building flaunts a raw, unvarnished appearance, complete with unpolished concrete floors, handmade ceramics and intricate embellishments. The overall ambiance is one of relaxed, carefree Mediterranean flair.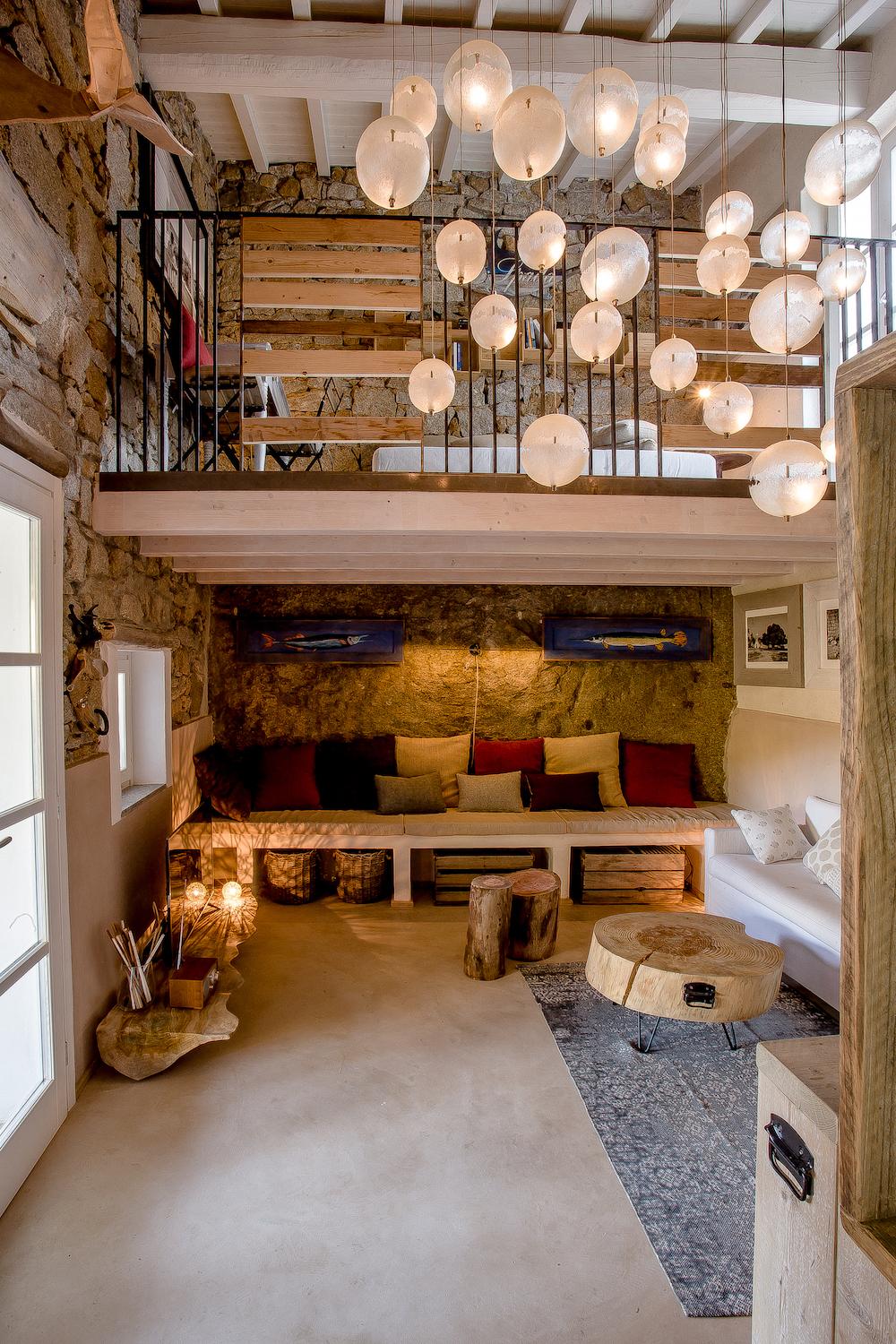 Walking into the space, one's gaze is drawn to the inviting living room. The architecture boasts a lofty ceiling and elevated floor, rendering a cosy mezzanine with a sleeping nook.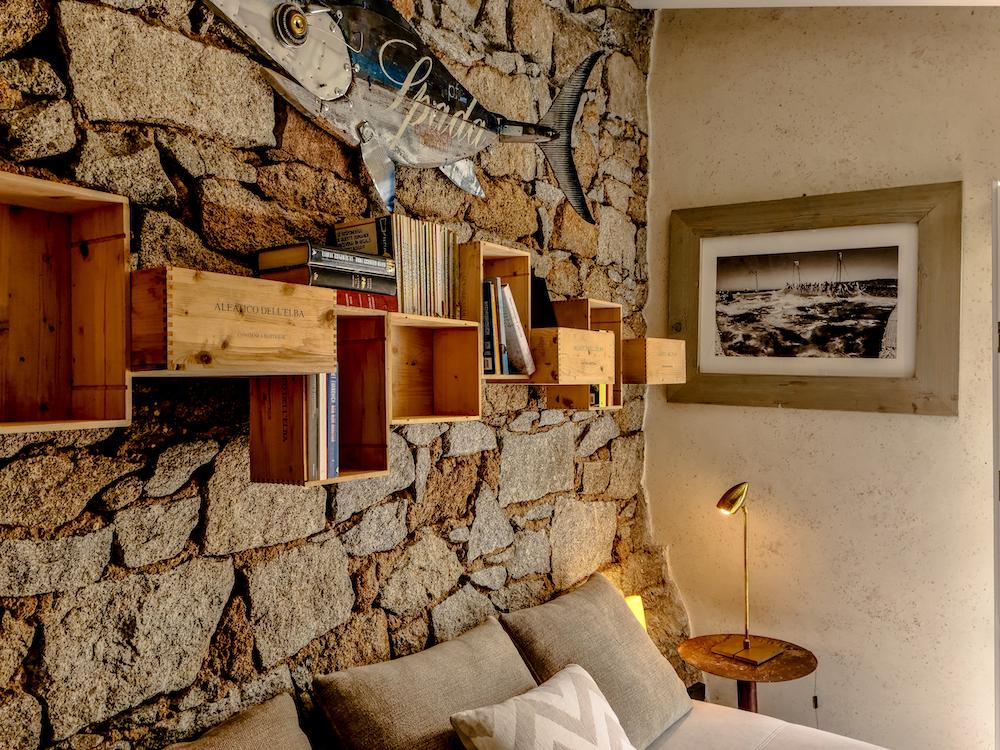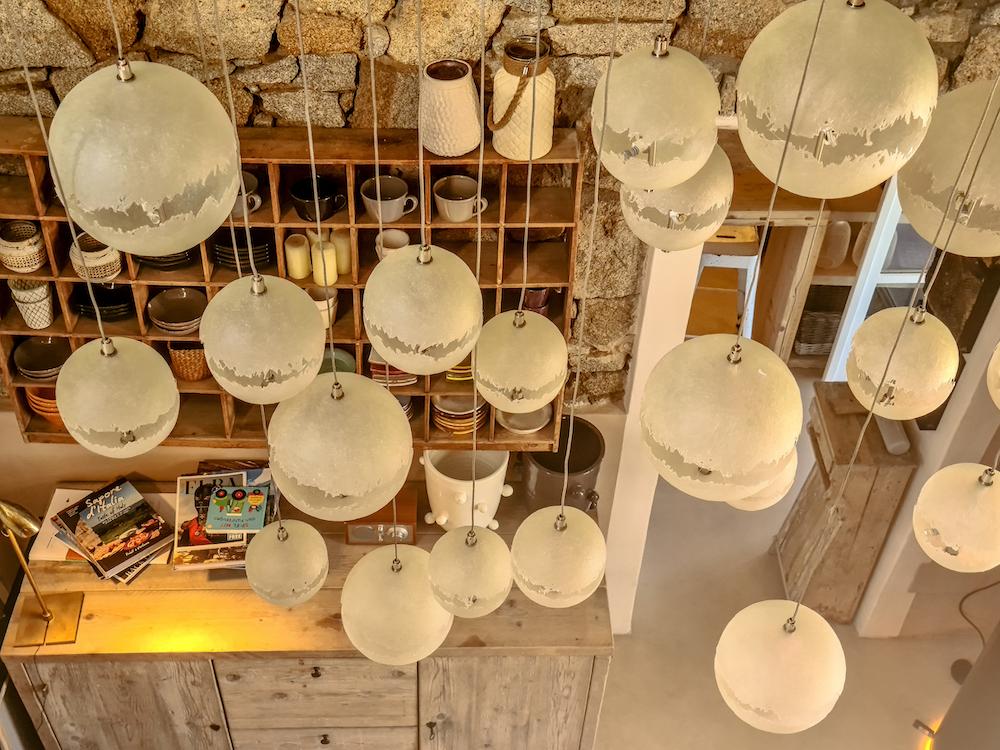 Lighting from Italian brand Catellani & Smith create an atmosphere for the space. In the living room, a custom-made PostKrisi Chandelier descends from a white wood-beamed ceiling with its jagged and irregular spheres, made of natural fiberglass and in two different diameters of 20 and 14 cm. Large and small balls add visual interest to the space.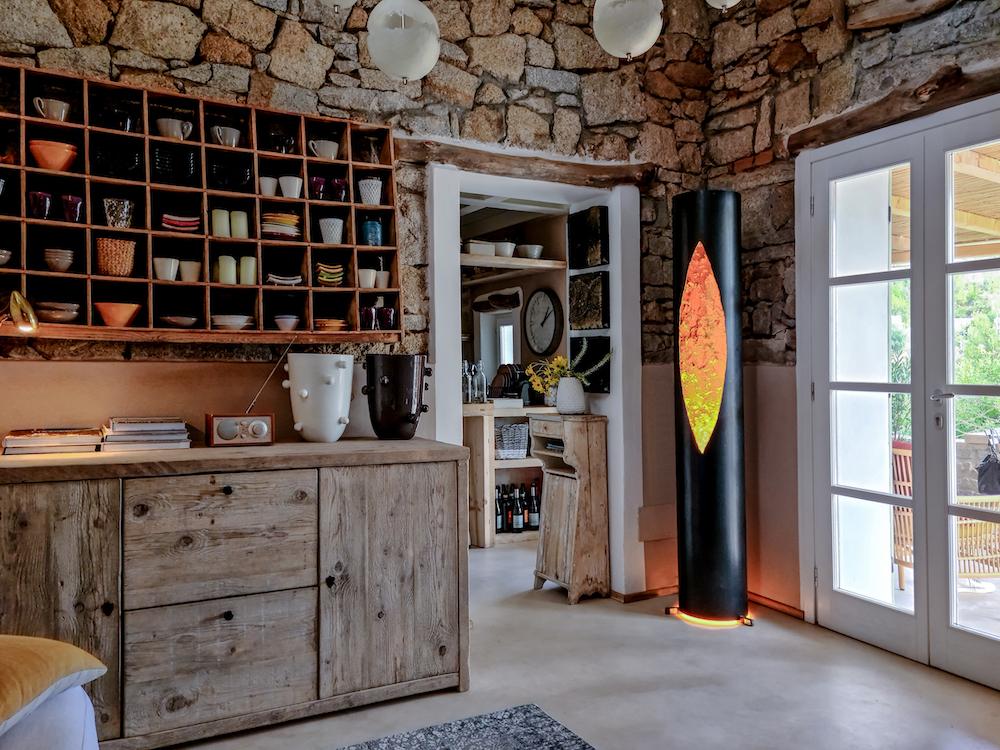 Adding a touch of refinement to the living room's corner, the sculpture-like floor lamp Colonna stands tall and alluring, its cylindrical aesthetic accentuated further by a single, golden-hued slit.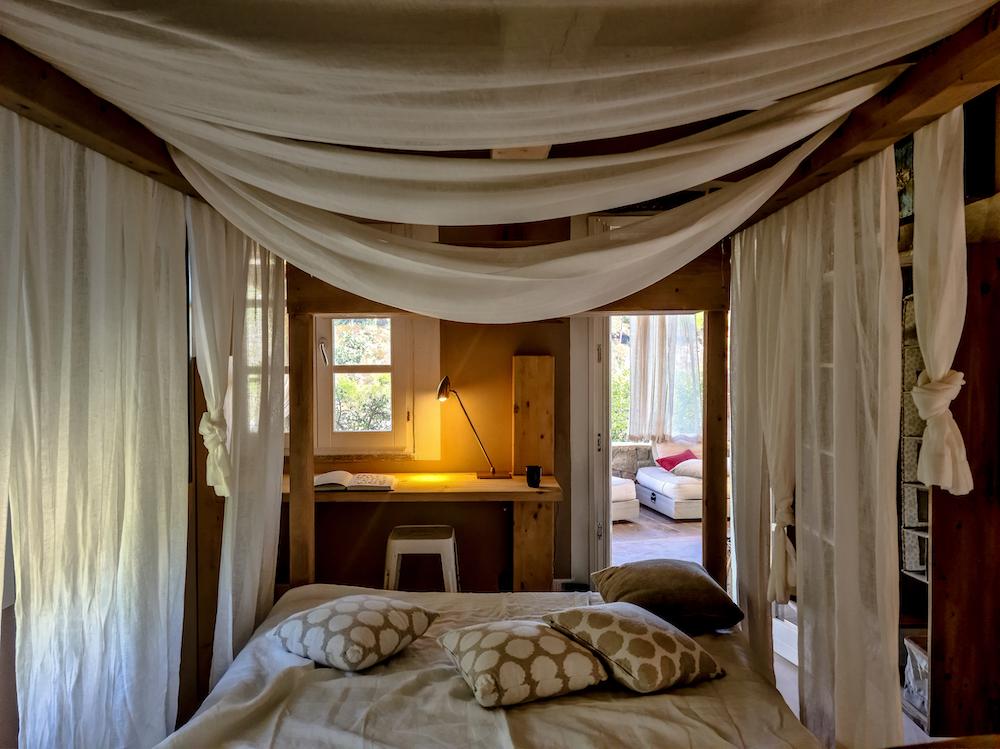 In the bedroom, brass table lamp CicloItalia T emanates a natural, soft light, providing illumination atop a stunning wooden cupboard housing an intricate ceramic set.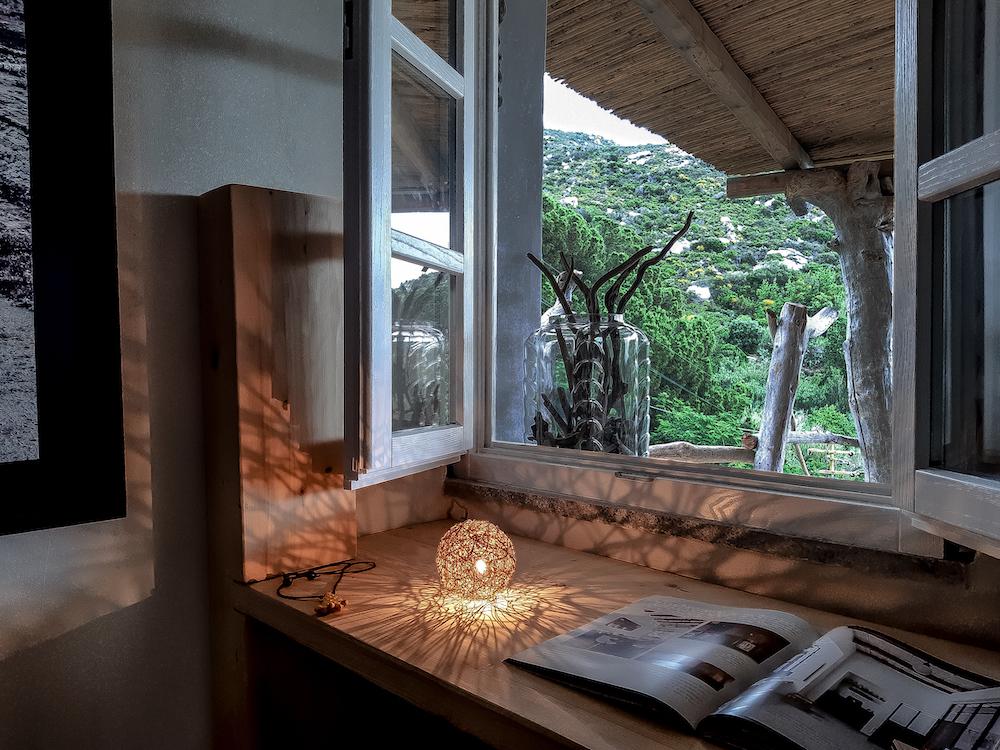 Venture beyond the room's confines, and the verdant, natural beauty of the surroundings greets you, accompanied by the warm glow of a Sweet Light T brass table lamp resting on a wooden table, creating enchanting shadows.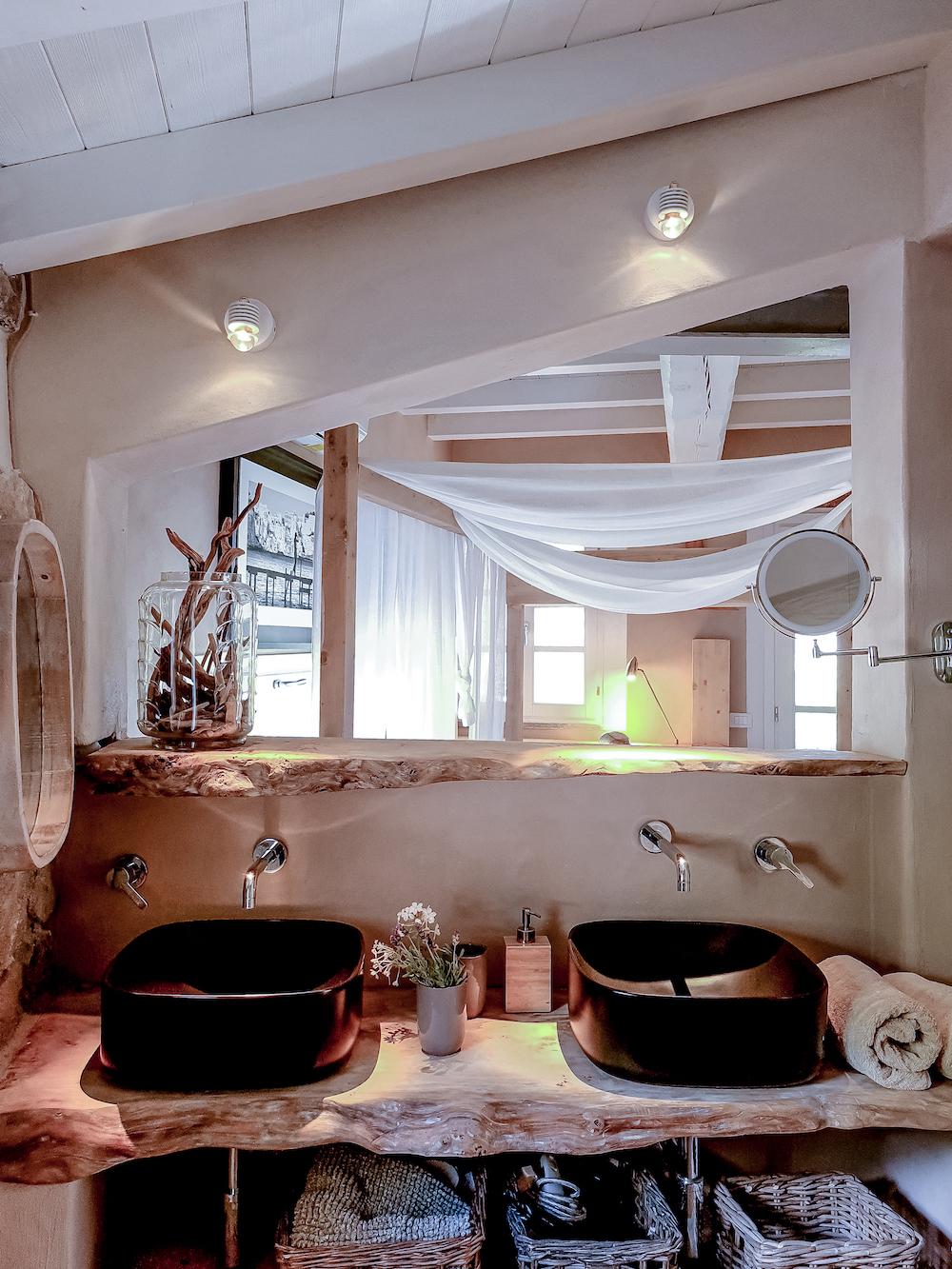 In the bathroom, two white-finished EC 301 light fixtures, featuring distinguished brass accents, adorn the wall and provide a warm, radiant glow to the vanity top sporting two distinct washbasins.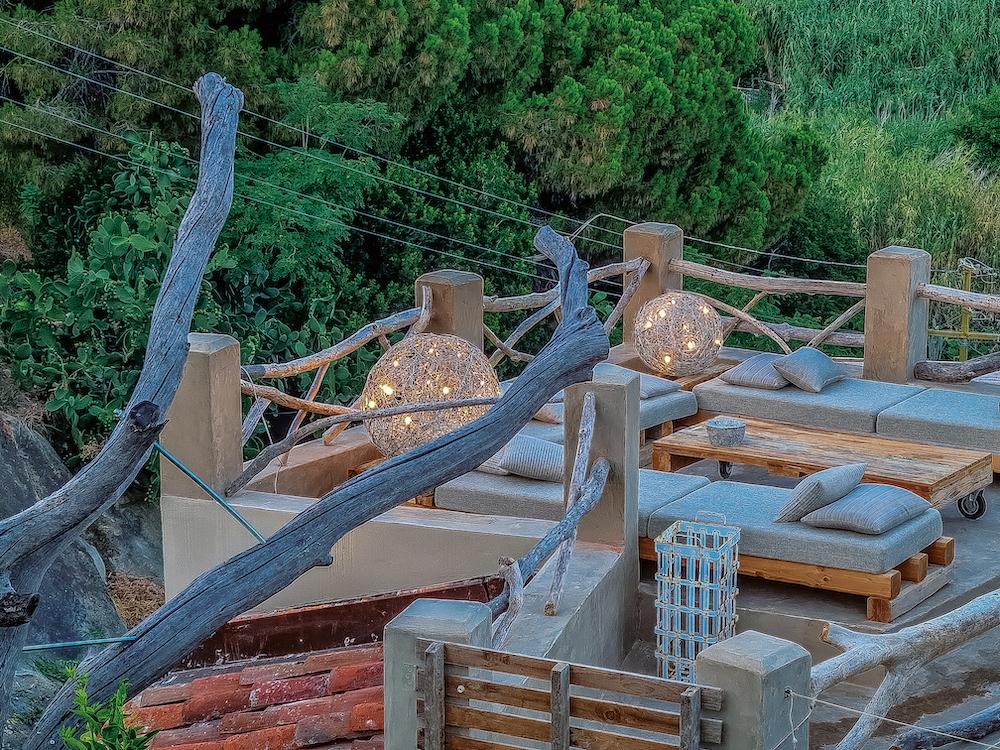 Moving onwards to the terrace, two Fil de Fer lights decorate the area. Their graceful interwoven designs blend in with the outdoor furniture, creating a soothing, tranquil ambience – one that emanates an unmistakably romantic vibe.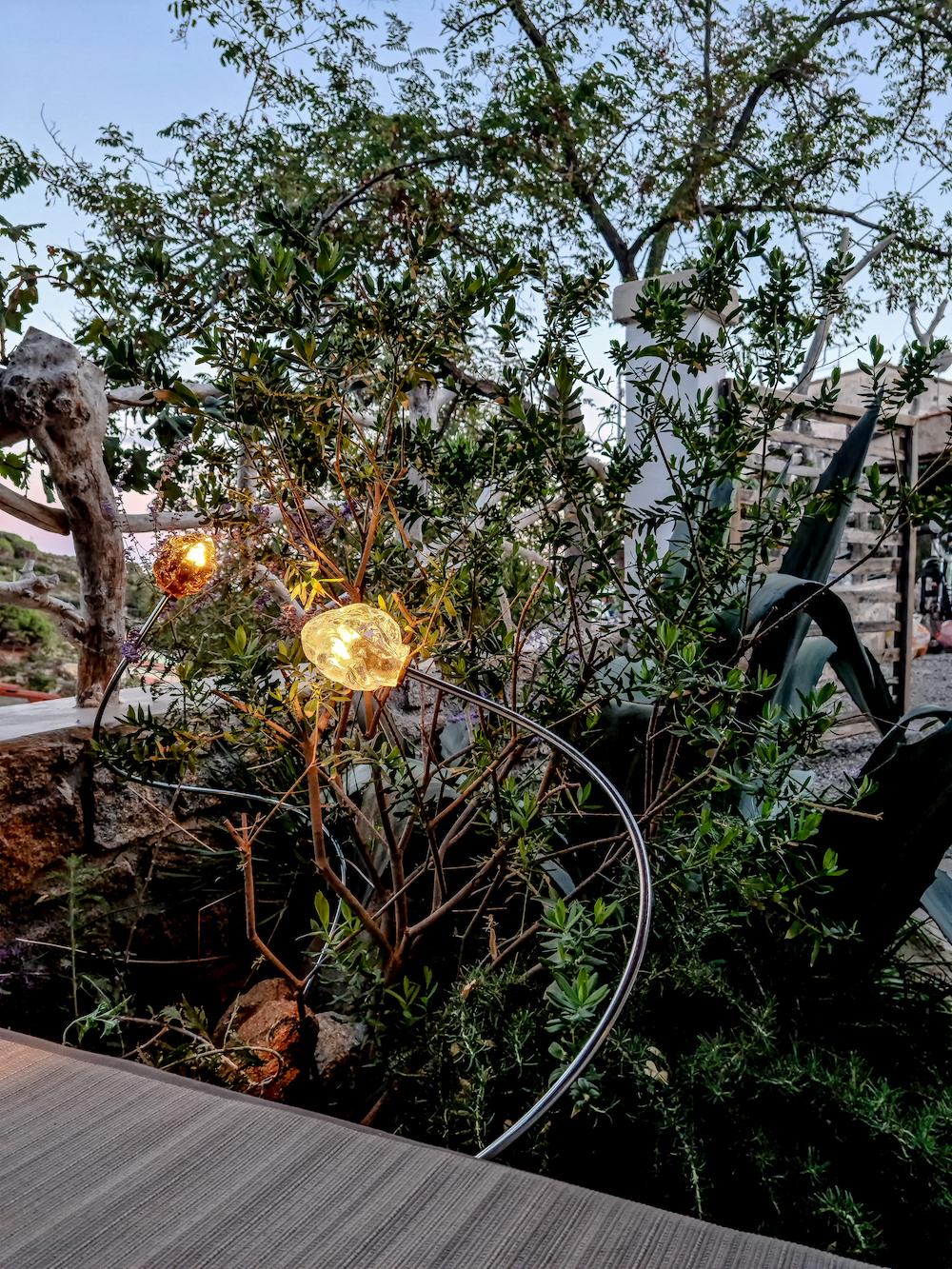 Want more stories like this? Follow Home Journal on Facebook, Instagram and YouTube.