NestSpace Design combined cultural heritage elements with contemporary renewal practices for the Taiwanese compact apartment.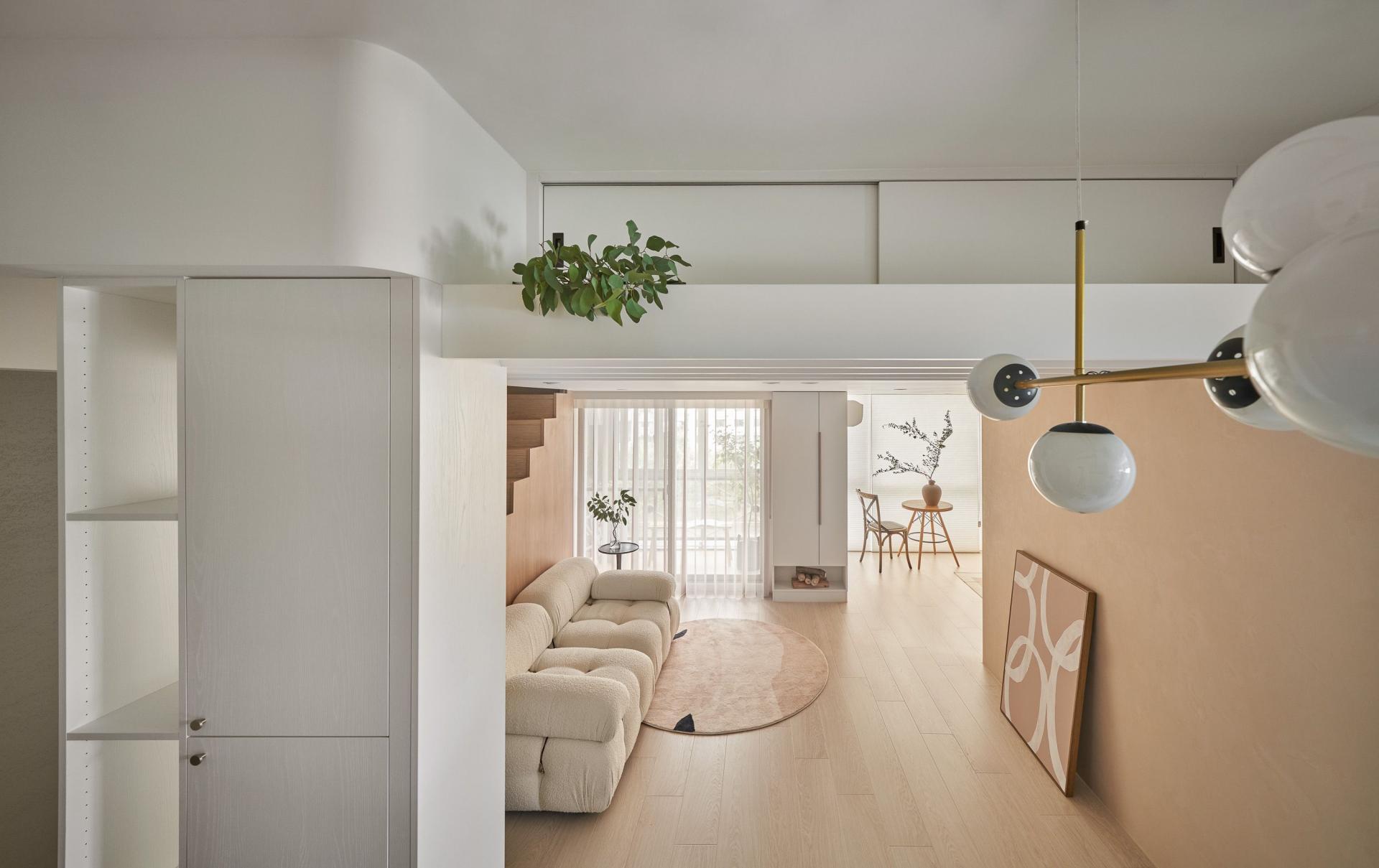 Inspired by the "old" and "new" of the locale, the two designers Jun-Cheng Yeh and Chun-Ting Yeh of NestSpace Design embraced the rich and contrasting landscape of Taiwan's metropolitan architecture with traditional neighbourhoods and applied that notion to Duet Apartment.
Nestled in a quiet alley of the exciting city of Taipei, Taiwan, Duet Apartment holds time and light as a duo of the primary elements in the 419-square-foot flat. To answer their question: "In what novel ways can the old cultural memory continue with the evolution of urban renewal?" - here's how Jun-Cheng Yeh and Chun-Ting Yeh integrate Taiwanese symbolic features into the comfort of a small residence.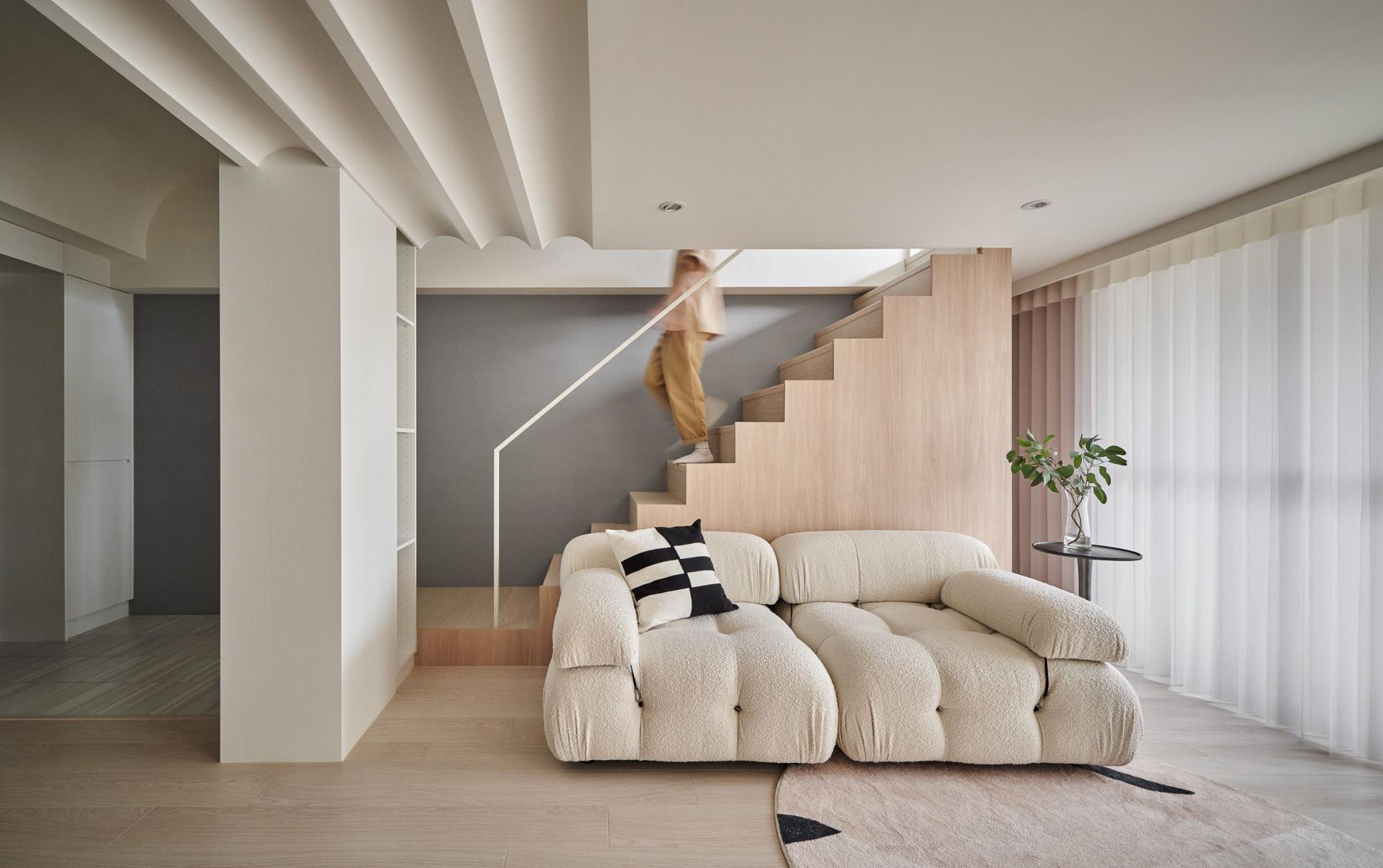 Wanting to infuse a new spirit into the spatiality of the abode, the designers started a hybrid change within the space of the Duet Apartment. Mixing traditional materials, silhouettes and backgrounds with contemporary designs of shapes and forms, the amalgamation echos Taiwanese's inclusiveness. Though the practice seems rich and bountiful, one detail that the duo didn't forget was avoiding excess furniture and extras in this tiny residence.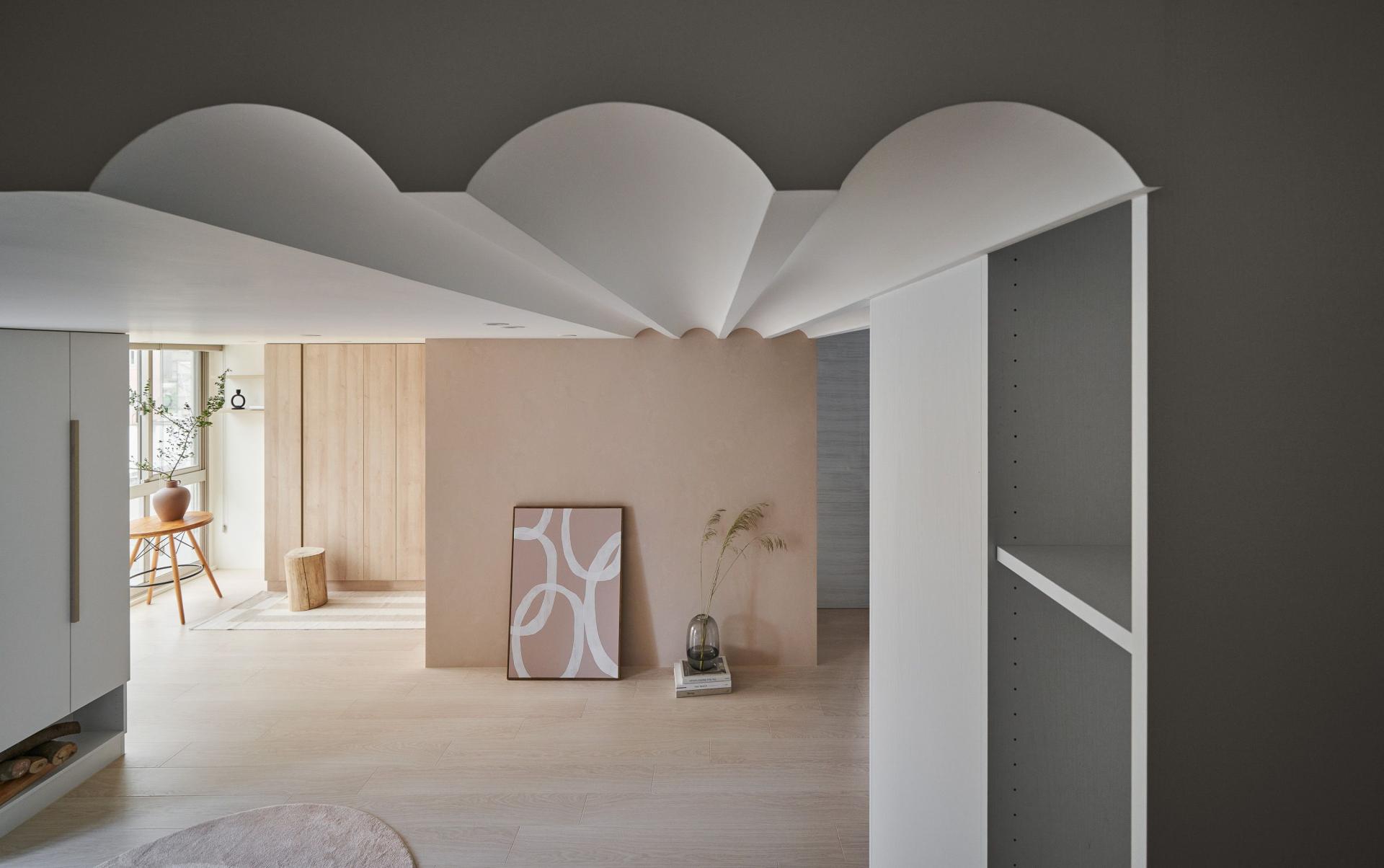 Brought a new interpretation of the traditional imagery to the flat, NestSpace Design showed this idea through the tile-roof-like ceiling. Taking inspiration from the conventional tiled roof, the ceiling of the house prolongs the simplified shape of one tile, extending it to an arched top that resembles a soft wave. The living room's rhythmic characteristics open up a dialogue between the old and new and connect the vitality of the nearby market to the living space.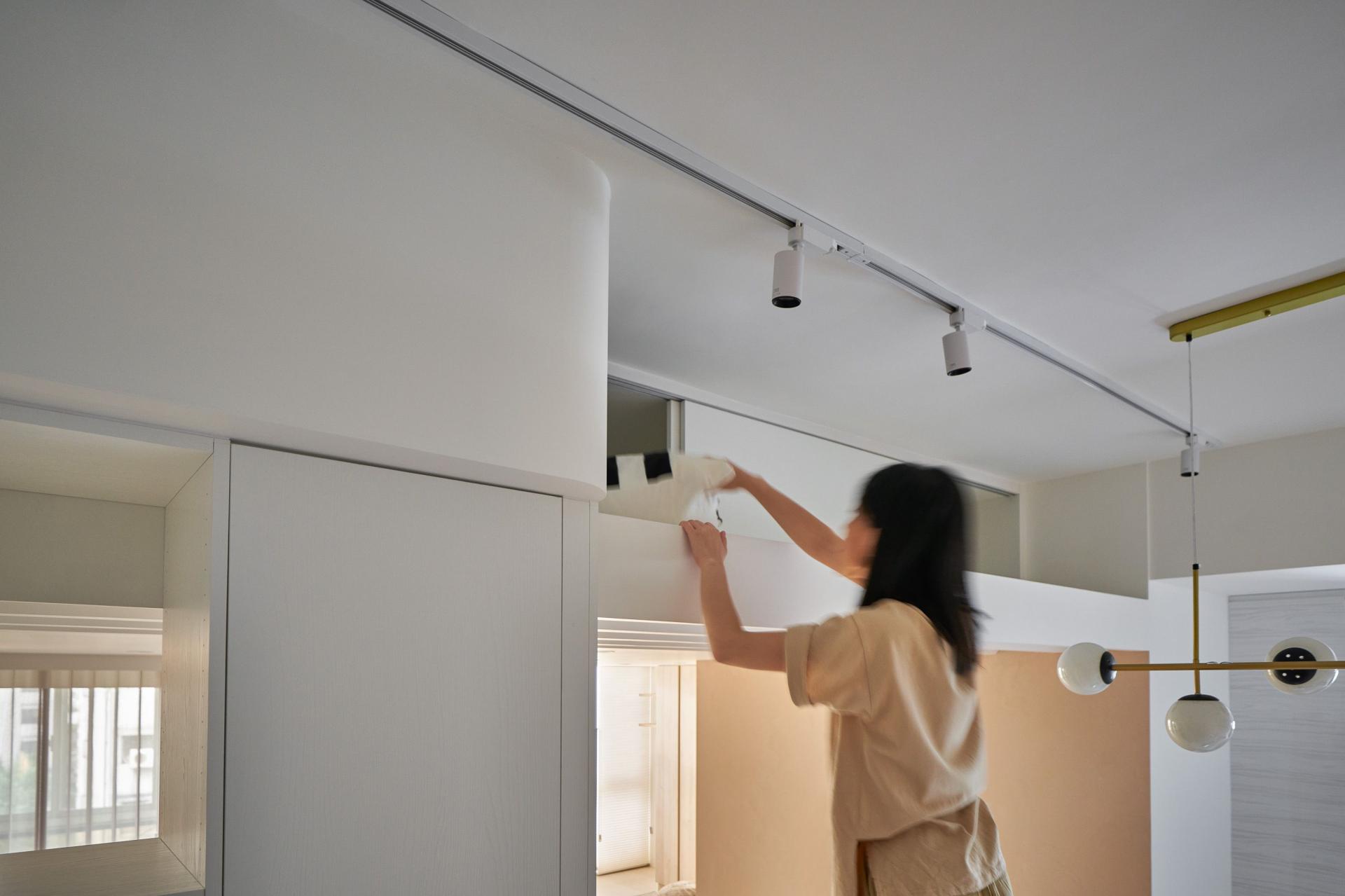 Reducing the limitation in space and width, the roof feature brings a nice coat to the hidden storage on top of the waved ceiling. The idea of "layer of the layer" cleverly gives functionality to its embodiment.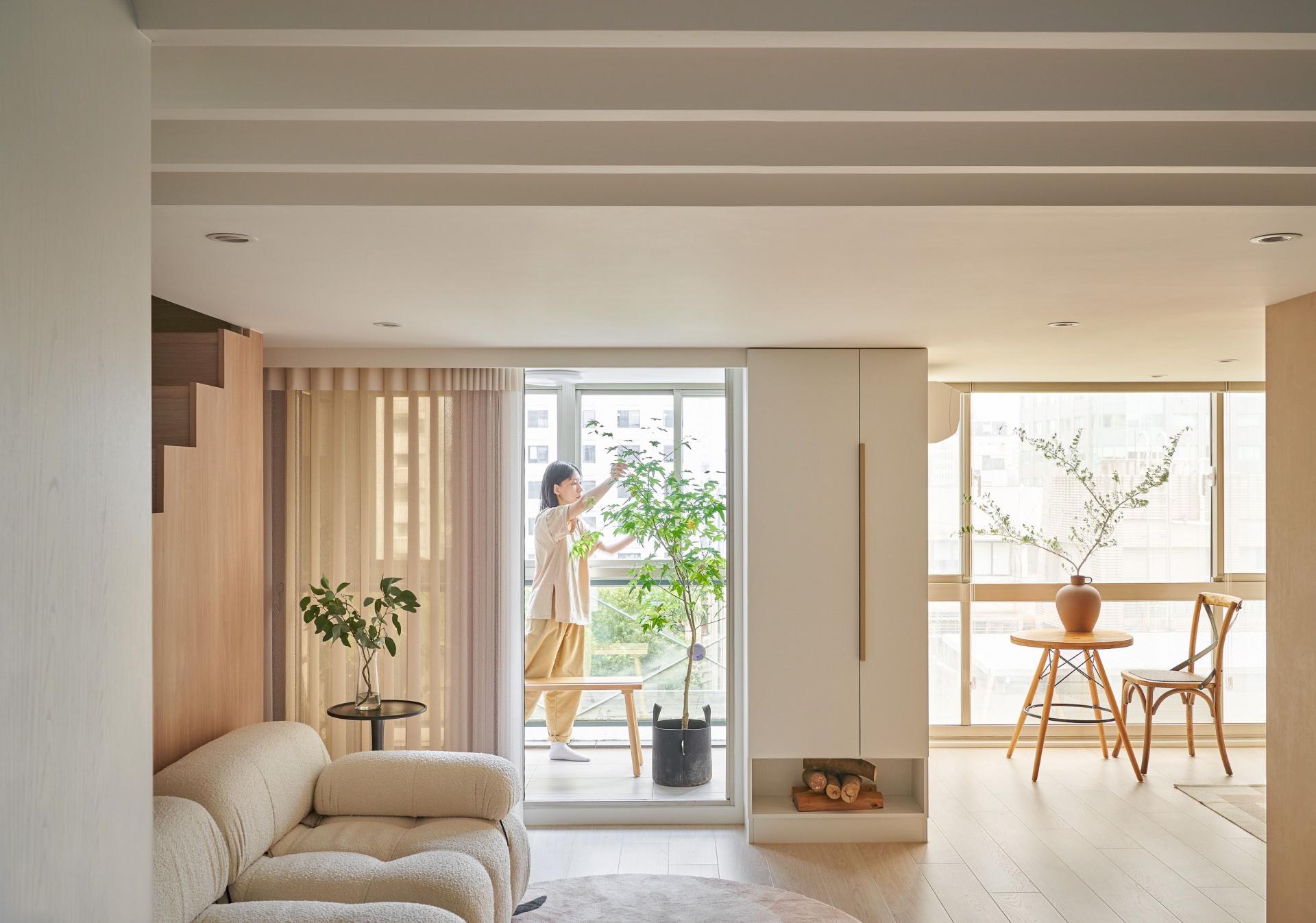 Within the whole space, the common area comprises earthy diatomaceous paint, pottery-coloured plaster and light oak wood. When combined, these elements create a sense of serenity and calm just by the appearance only. Using diatomaceous earth paint, the eco-friendly pick adjusts the humidity of the interior and modifies the dampness caused by weather and the home's direction.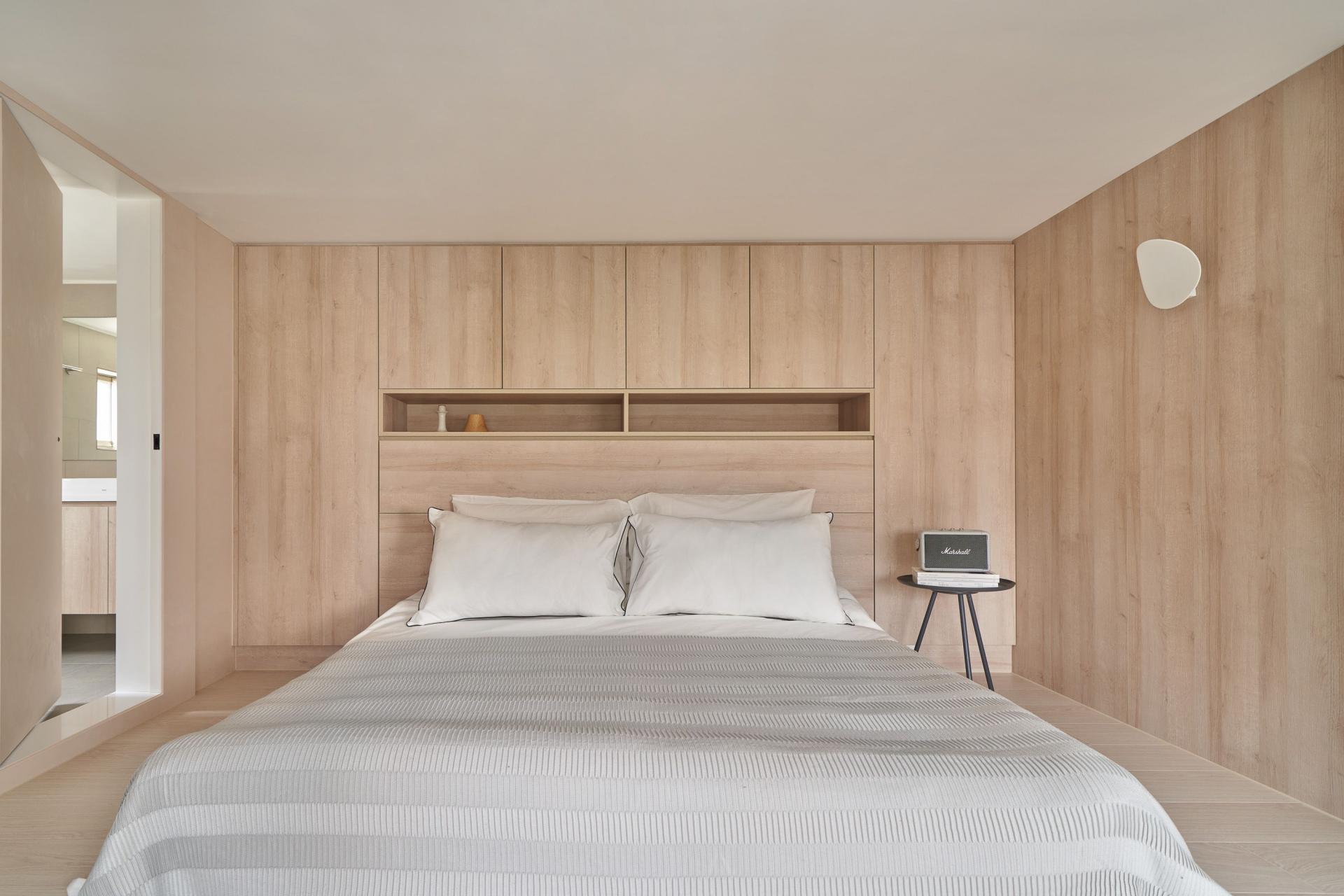 Responding to the limited space, NestSpace Design extended the house vertically, making the mezzanine floor a spot for the bedroom and a closet. By doing so, natural light and ventilation are welcomed into the interior of the Duet Apartment, altering the original dark and oppressive condition and turning it into a liveable, bright and airy living environment.

Photo: Hey!Cheese