Taking cues from Chinese Zen culture, local interior design firm JAAK Design has conceived a serene and inviting haven in the posh area of Ho Man Tin.
Dubbed the MIHA, this 1,200 sq ft apartment is designed around the concept of a traditional Chinese teahouse. The living room features a wooden wall with three square openings, allowing abundant natural light to seep in and interact with a neighbouring circular display shelf. This interplay of square and circular forms encapsulates the beauty of the Chinese philosophy of Heaven and Earth, Yin and Yang. With subtle touches of peacock green marble on the TV cabinet and the built-in wall display shelves, the space is equal parts calming and lively.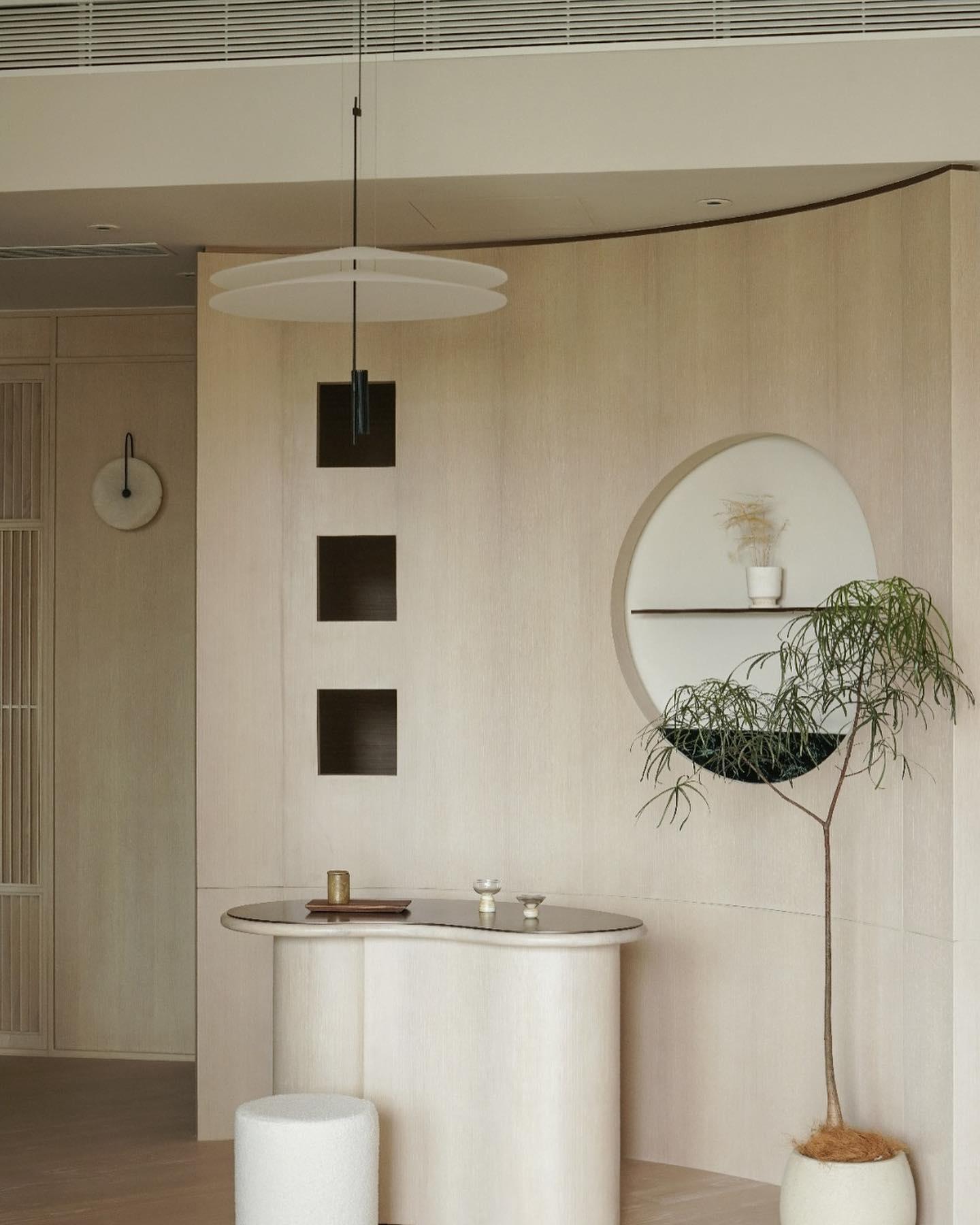 Informed by the concept of meditation, which encourages deep focus and the elimination of distractions, the entire home is defined by clean, straight lines and a modest palette of light wood tones. The integration of the TV wall with a full-height storage cabinet, coupled with the addition of wooden lattice doors, infuses the space with a tranquility and stability for the homeowner to retreat and unwind. The team has also incorporated recessed display niches throughout the room, provide ample space for the homeowner to showcase their treasured collections.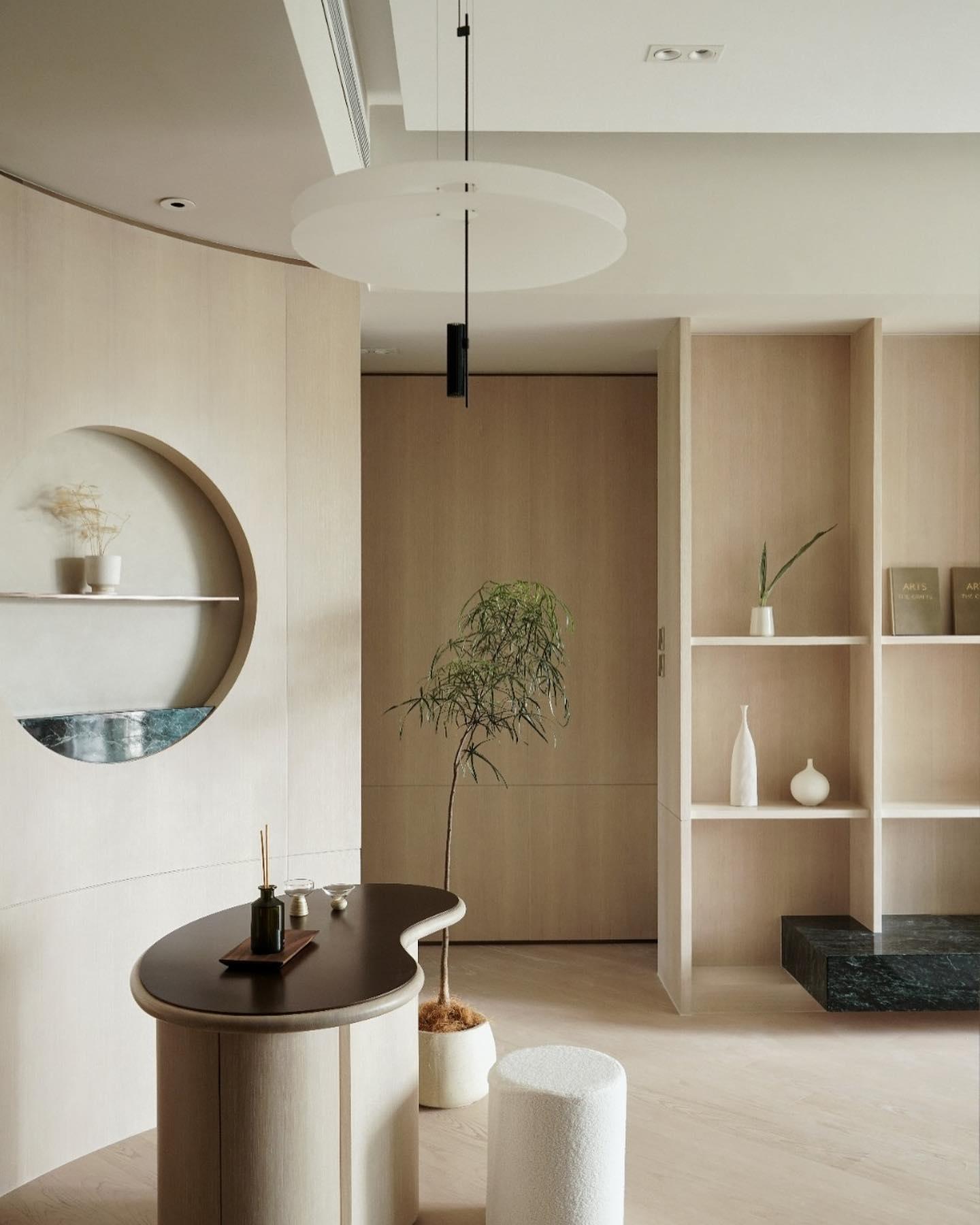 Another standout feature is the tea-making table that boasts of gentle curvy lines. This tranquil nook offers the homeowner a dedicated space for the traditional art of tea preparation, which now serves as an ideal spot for social events and family get-togethers.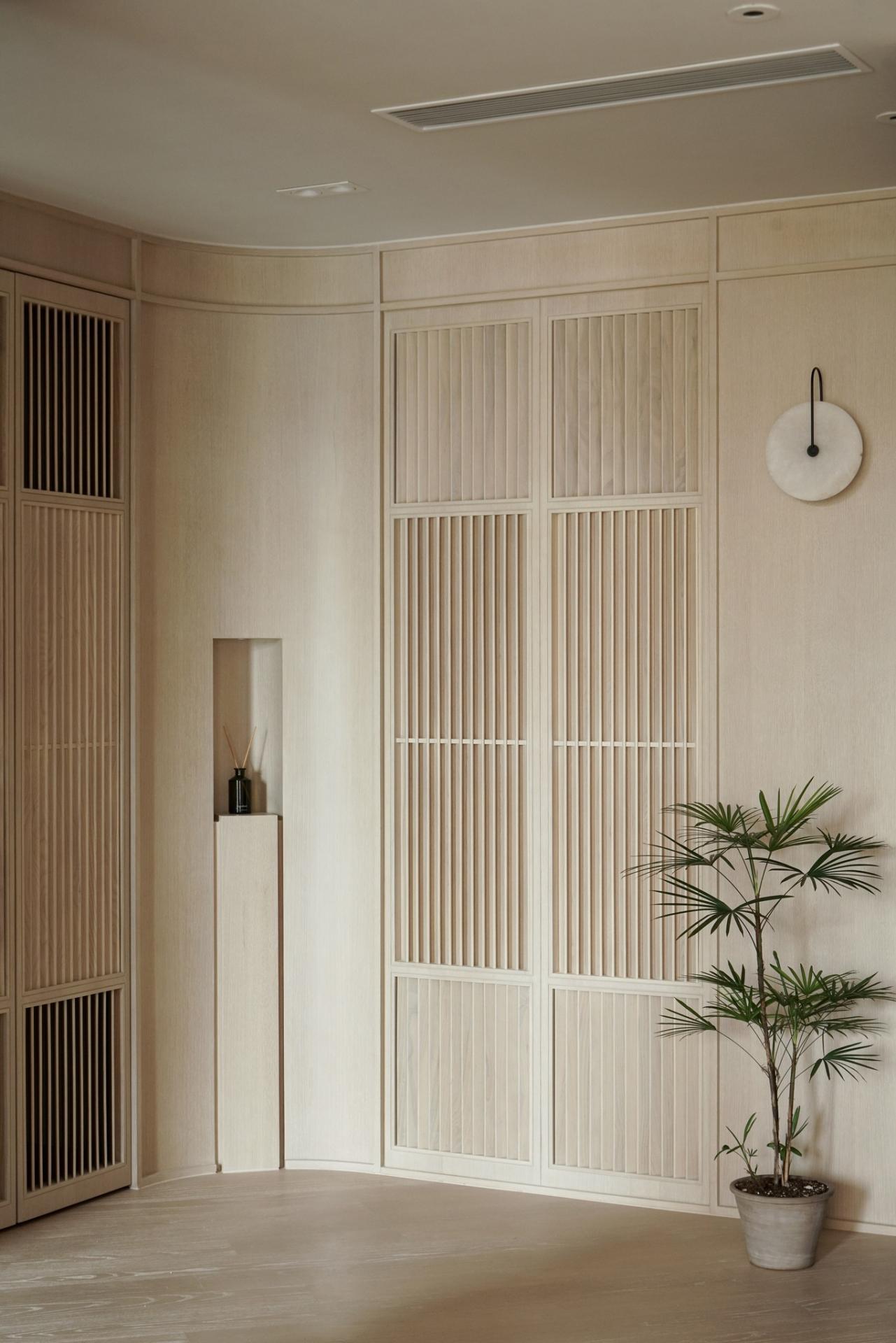 Luxury is in the details. In this tranquil room, no corner is spared to reflect meticulous wood craftsmanship. Wooden wall panels flow together to form smooth, elegant curves, a fusion of traditional Chinese artistry and modern aesthetics, with each element exuding exquisite handcrafted refinement.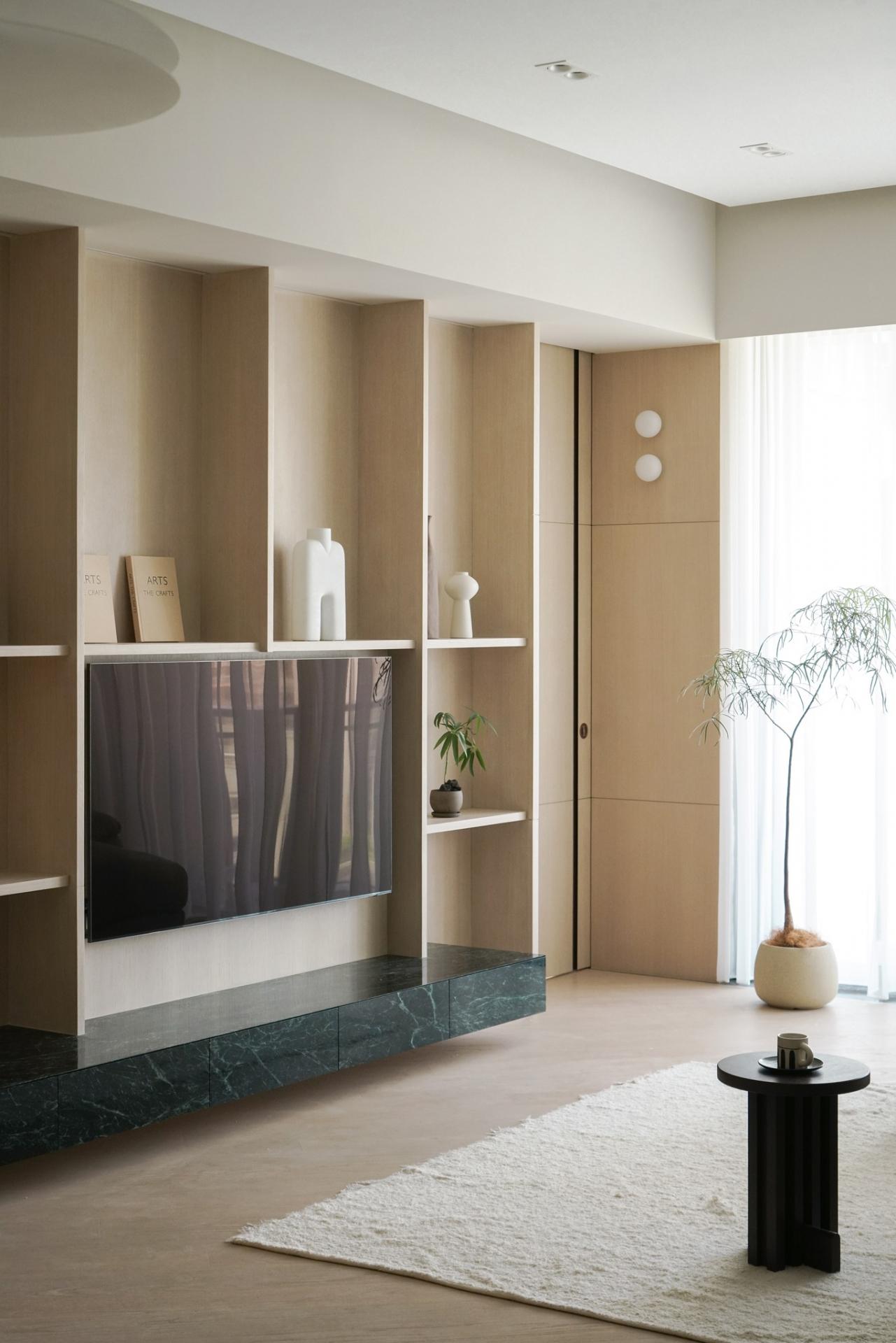 In terms of lighting, the design team has kept ceiling lights to a minimum in favour of wall sconces and pendansts that radiate a warm, soft glow throughout the space.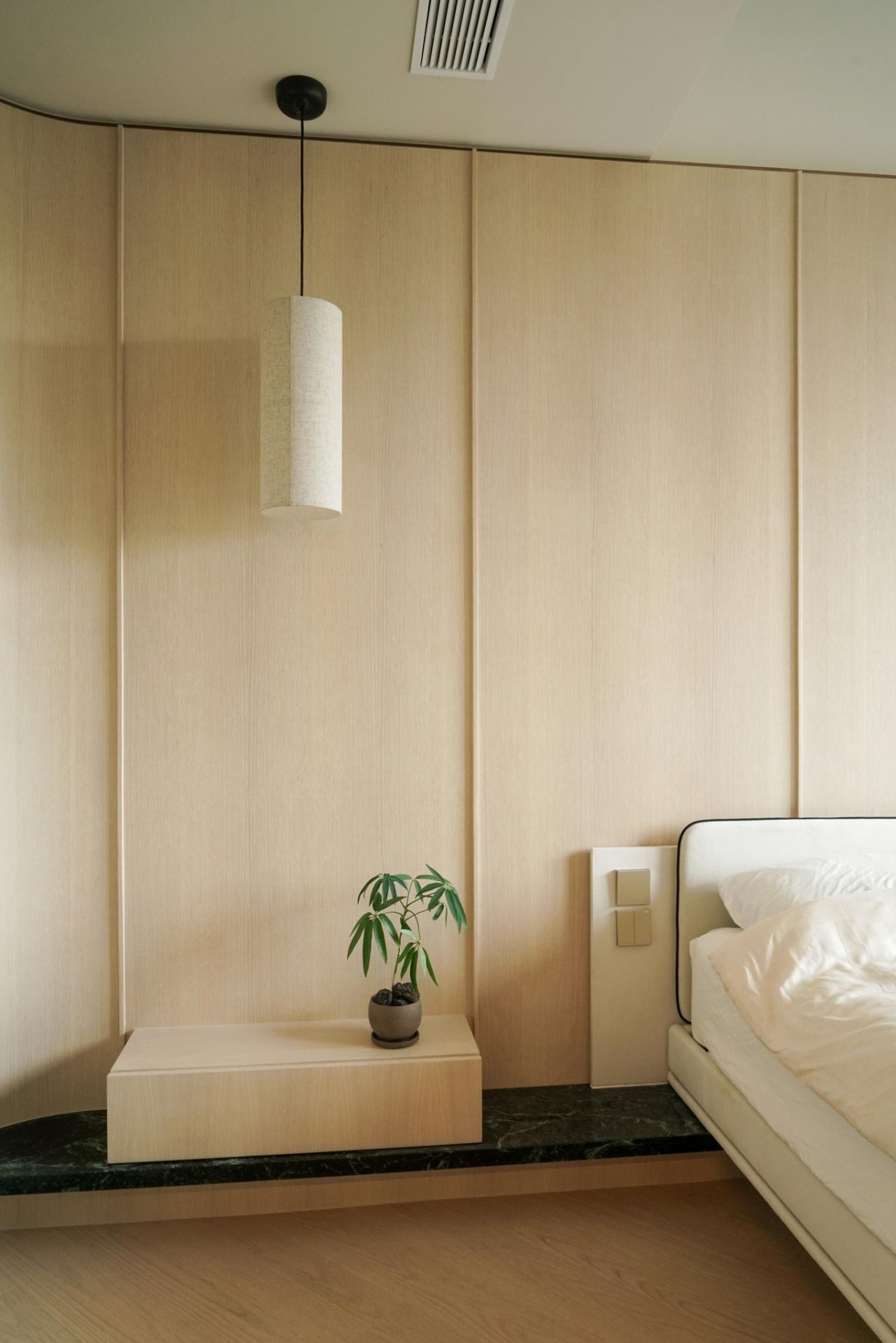 The master bedroom, initially located near the front door, has been thoughtfully reconfigured to the back of the home and now connects to the master bathroom, ensuring a seamless flow and more practical utilisation of the space.