An energetic make-over turns this beachfront property into a vivid home.
Located in Cronulla, the 2,152 sq. ft. residence was originally a two-storey property designed by Payne & Hunt Architects in the 1960s. Keeping the initial jacket of the abode with exposed brick and ample brown painted timber, the residence was renamed Polychrome House and turned into a "joyful" canvas to commit to the owner's energetic devotion to living cheerfully.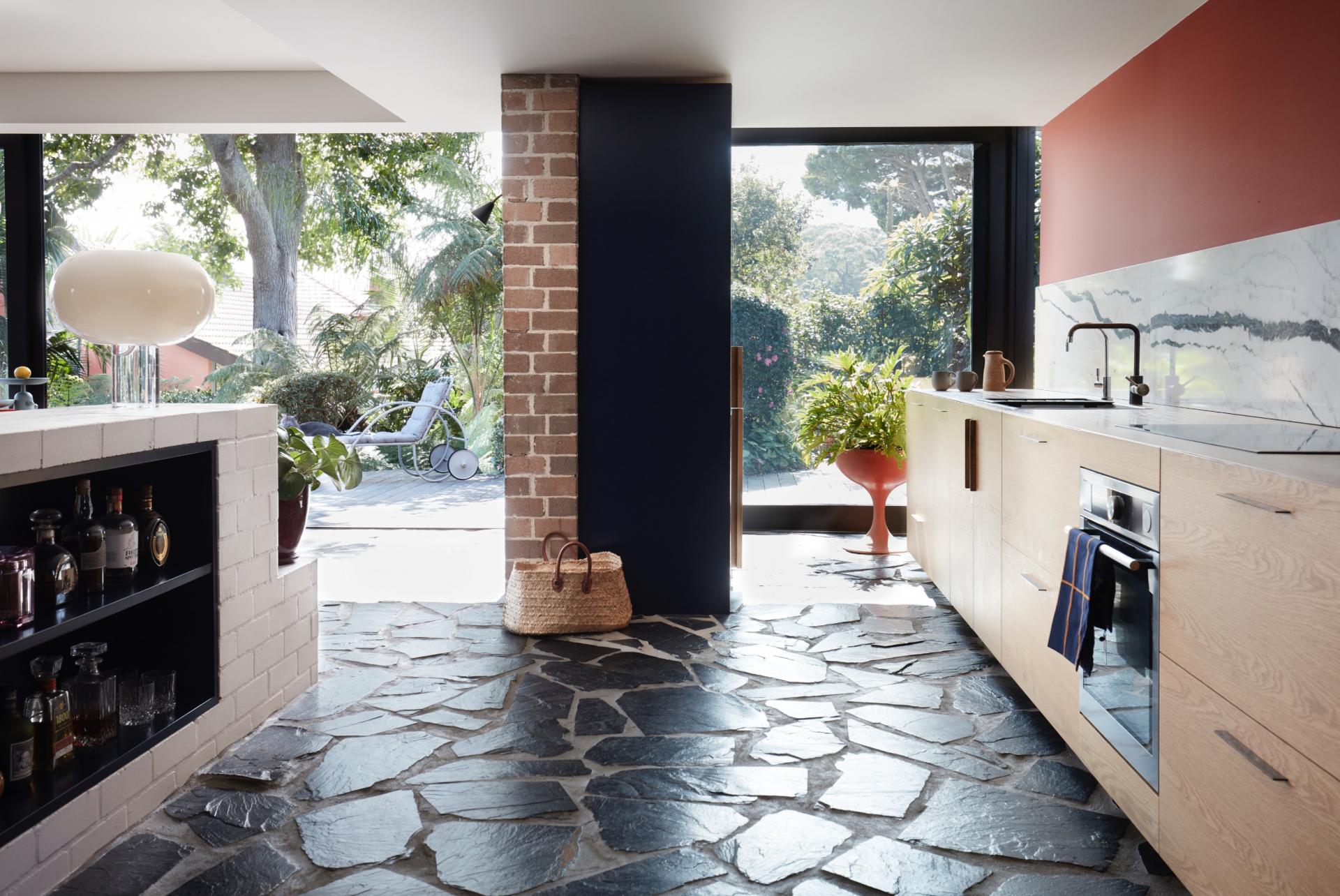 Alongside the exterior, the indoor walls also feature brown brick material, which wraps around the new open-plan living for the ground floor, relocating the kitchen from the upper level downward. The elongated wooden floor cabinets flow along the length of the cookery area, opening up the kitchen wall and allowing the veiny black and white marble to highlight itself on the brick red-crayoned-coloured wall. At the end of this space, a honey-yellow open shelf is put to store guidebooks as well as other cookware.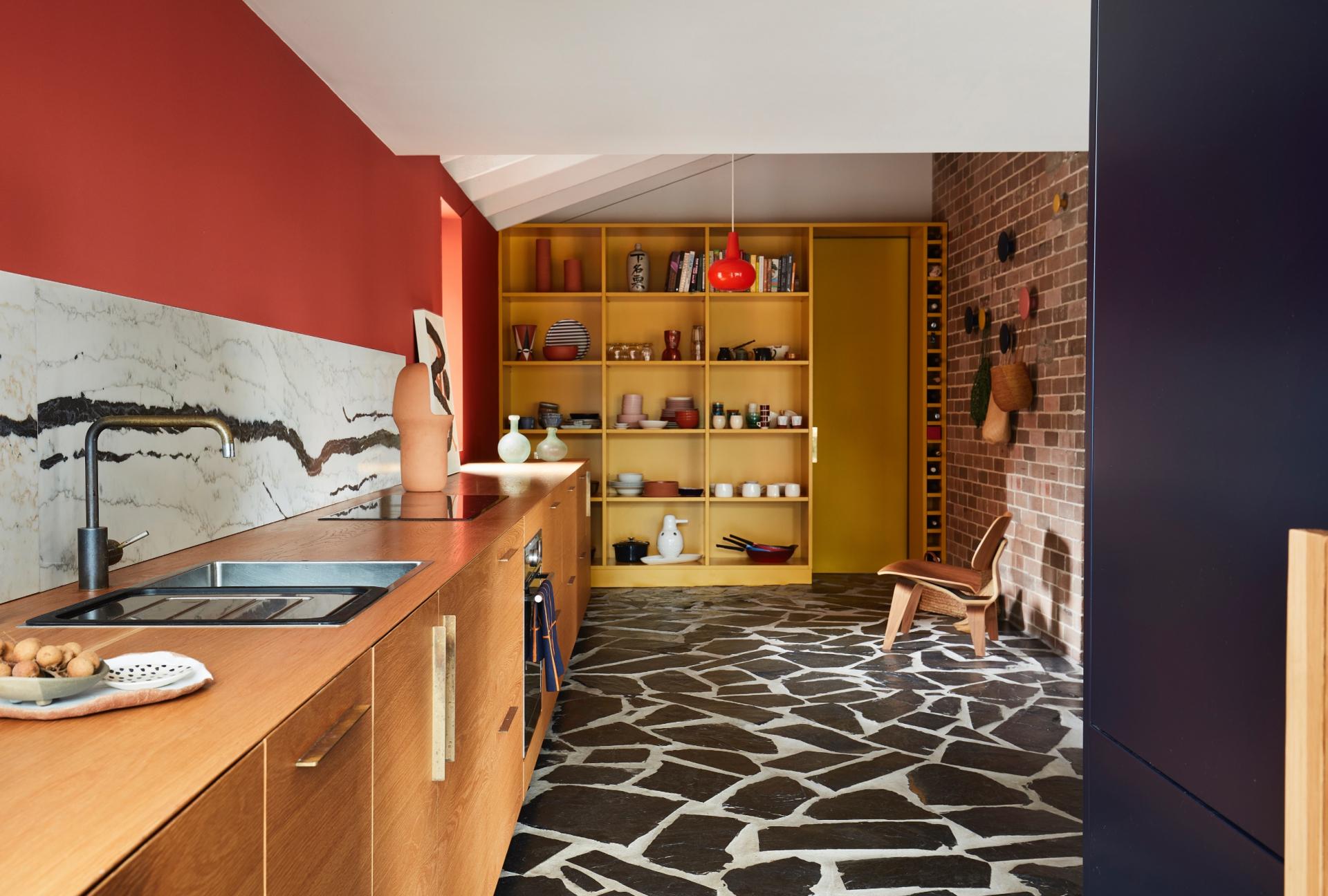 While the custom plinth in white brick separates the new kitchen from the living area, this feature also serves as a platform for liquor displaying on one side and the other for seating purposes, topped with subdued mauve-shaded cushions.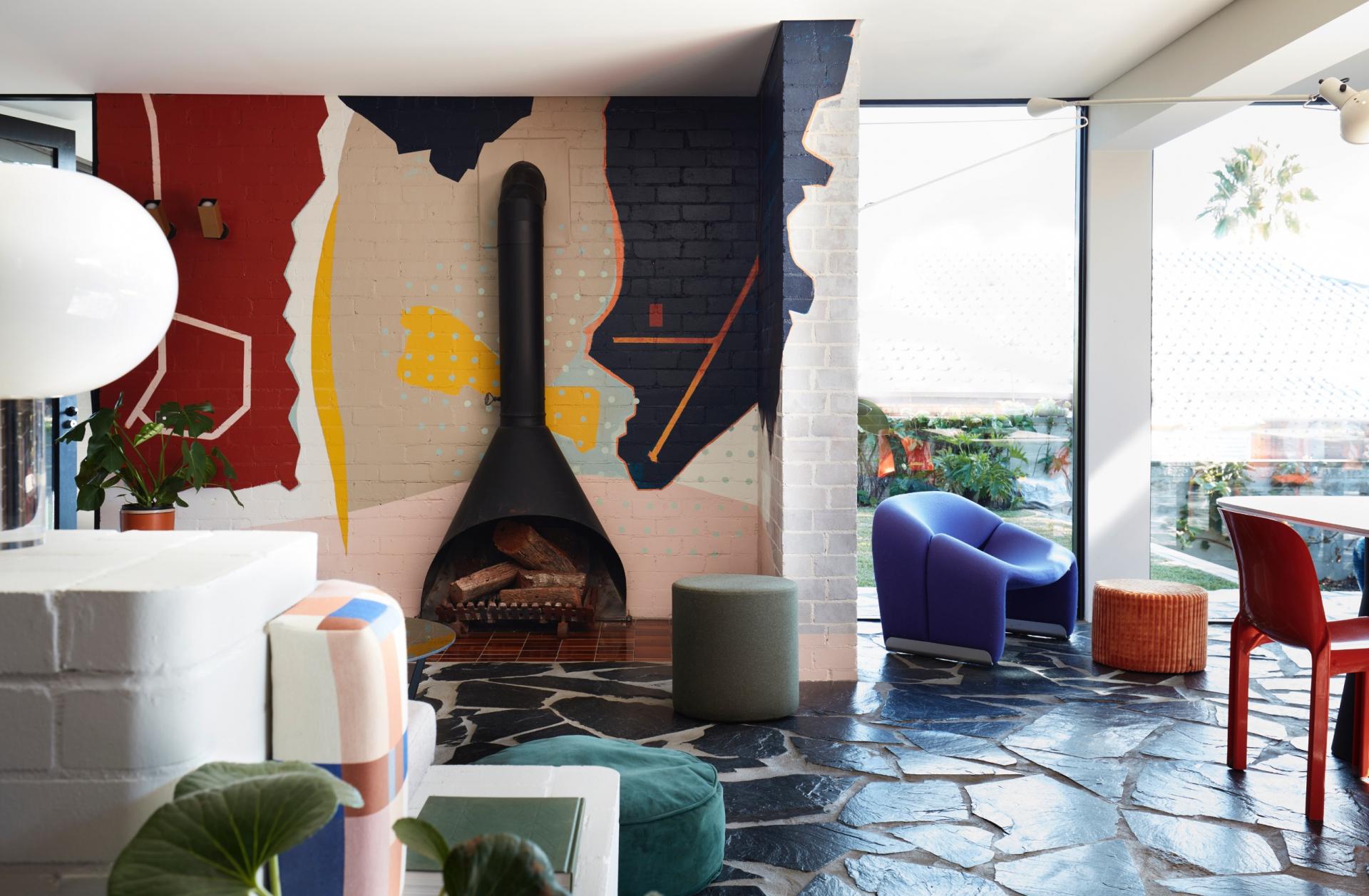 Facing the seating of the living room is a custom mural portrayed on the existing brick walls, contributed by Lymesmith, a local design company, the vibrant colour palette complements the base canvas, creating a new radiant sheet for the vintage black fireplace to rest on. The inspiration for this abstract cover art comes from the land's beachfront nature, sketching the aerial scenery of the coastal city. Composed of bold hues and quiet schemes, the ground floor is filled with abundant tints and shades, reiterated by the furniture that runs from the dining area across the centre lounge to the cookhouse.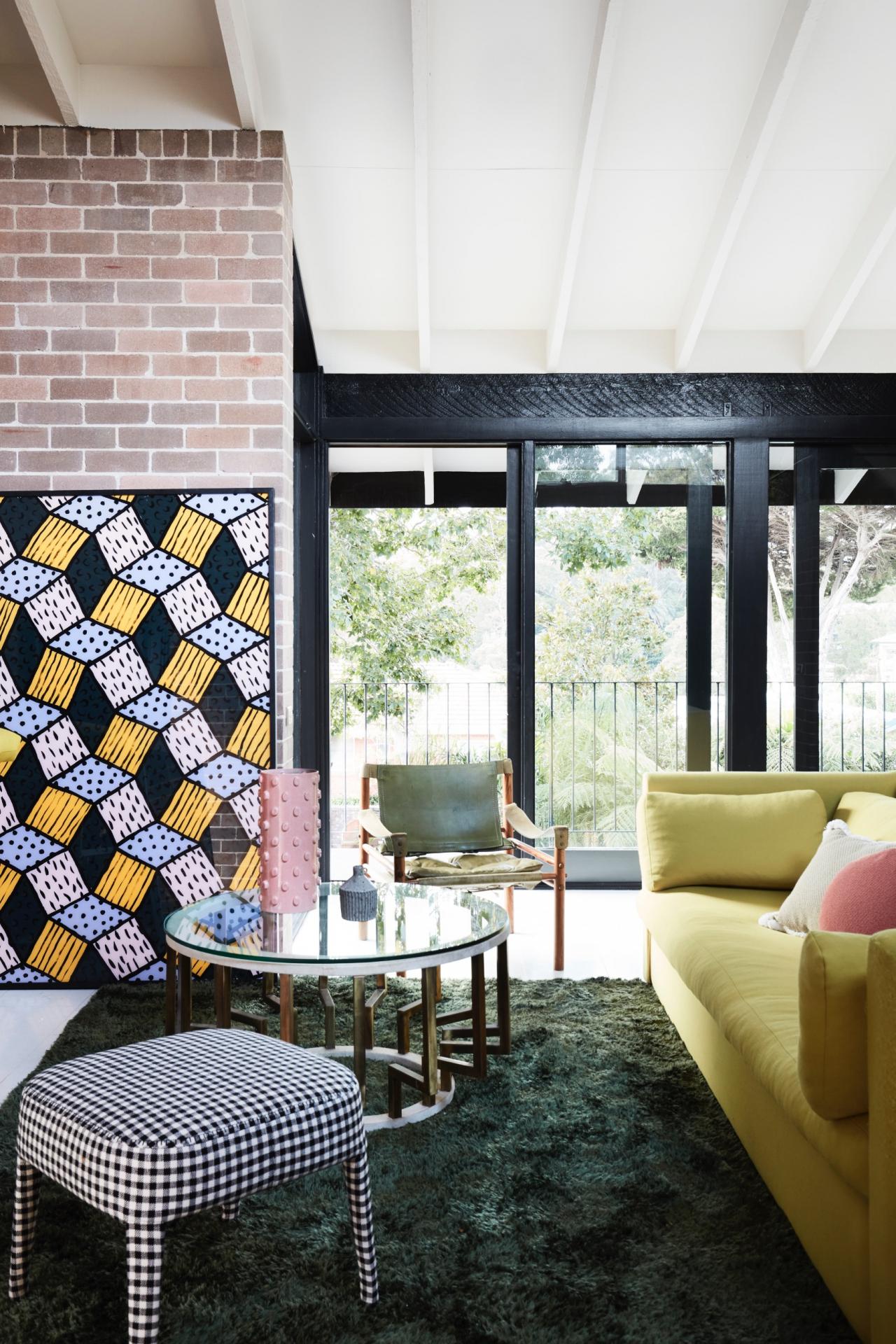 Levelling to the upper floor, it is greeted by the secondary lounge area, which consists of two highlights, a lime green sofa and a verdant green rug. Moving further, this storey is where two bedrooms with ensuite bathrooms locate, using timber dowel rods as the division to separate two zones, letting sunlight flow in bountifully. Lastly, the mezzanine floor with a high ceiling converted the loft into a guest room, with bed perches above a small study that can be accessed via a black ladder.
The juxtapositions of brimming vibrant riffs and muted shades create an almost dialogue-like abode. Layered in the Australian landscape and iconic mid-century furnishings, the interior project by YSG embraces and expresses a self-commitment to "fearless love of colour".