"I want to feel like my house is embracing me – I want to step into it and feel like I have completely escaped from the outside world," says Hannah Cecil Gurney, the charming, blonde-tressed director of luxury wallpaper purveyor de Gournay, founded in 1986 by her father, Claud Cecil Gurney, and world-renowned for its exuberant hand-painted wallpapers. "Most of all, I wanted my house to feel happy."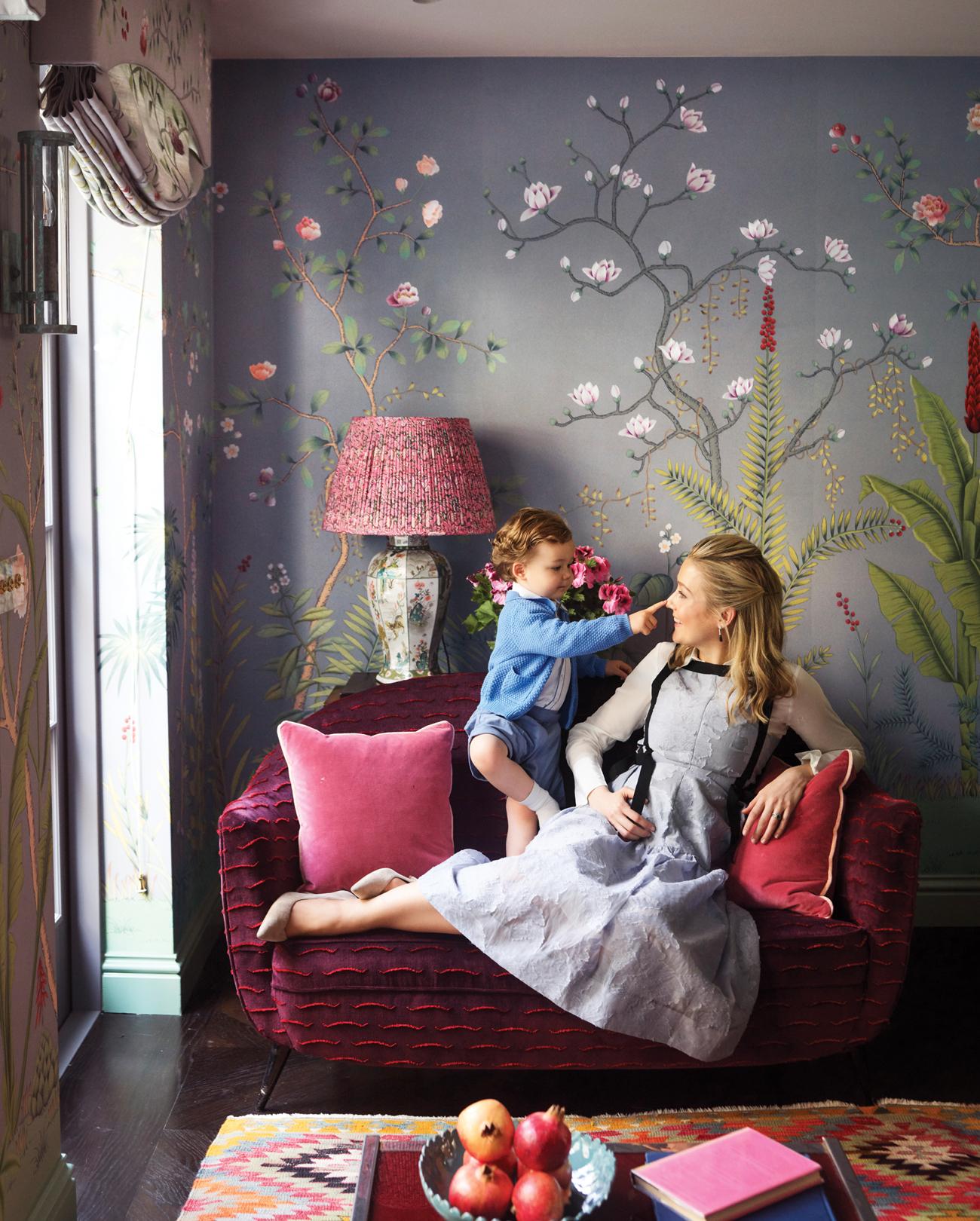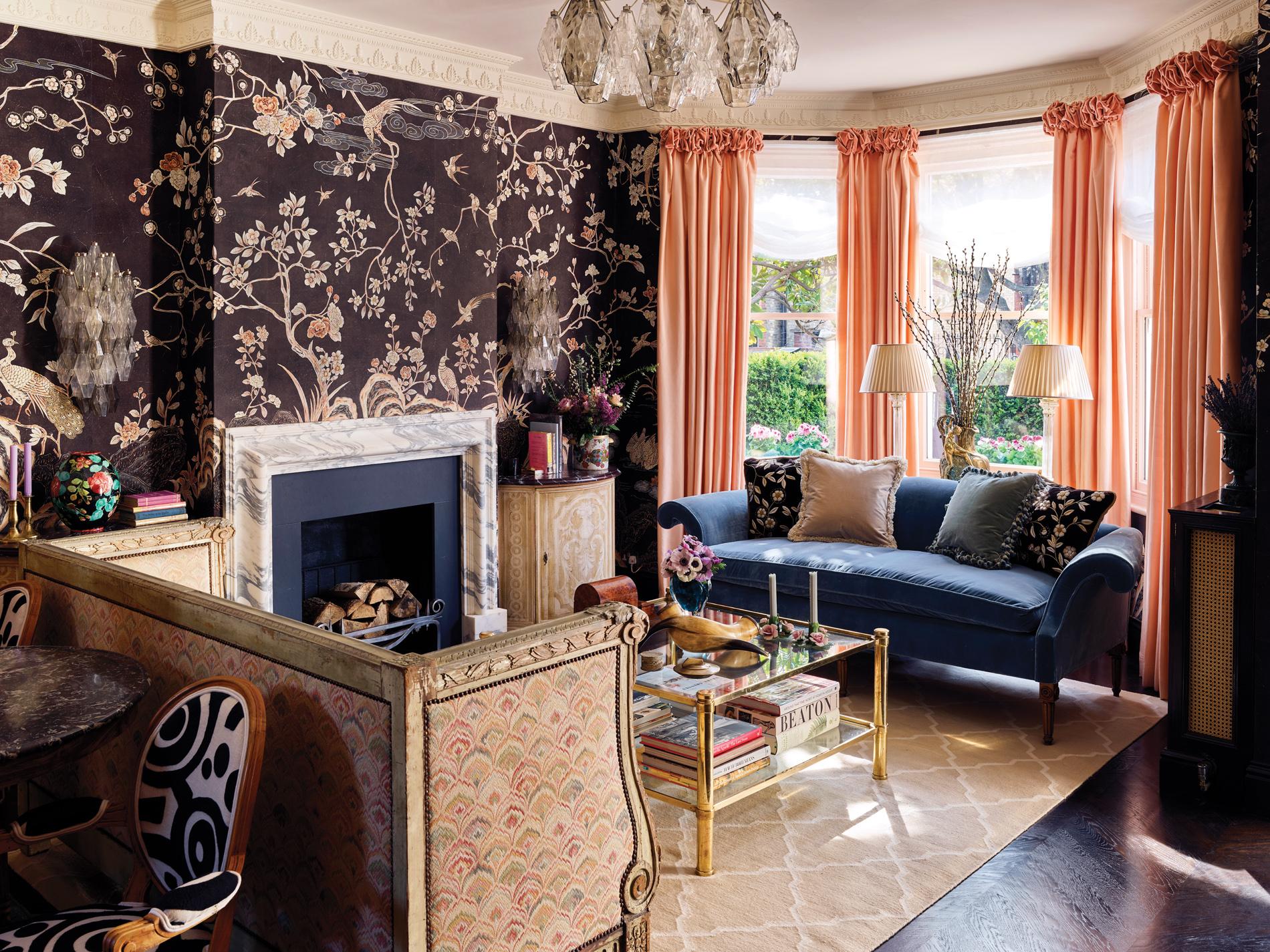 A look through Hannah's enchanting Victorian-era home – tucked away in an idyllic residential neighbourhood that's steps from Battersea Park in London and just a 15-minute stroll from de Gournay's Chelsea showroom – reveals her dreamy vision brought to life. "It had a happy aura to it," says Hannah of the three-storey, south-facing abode that she became instantly besotted with when she stumbled upon it five years ago with her husband, Edward Harden. "It's a real luxury to get to spend so much time in nature, yet live so centrally. We could see it would be perfect for our growing family."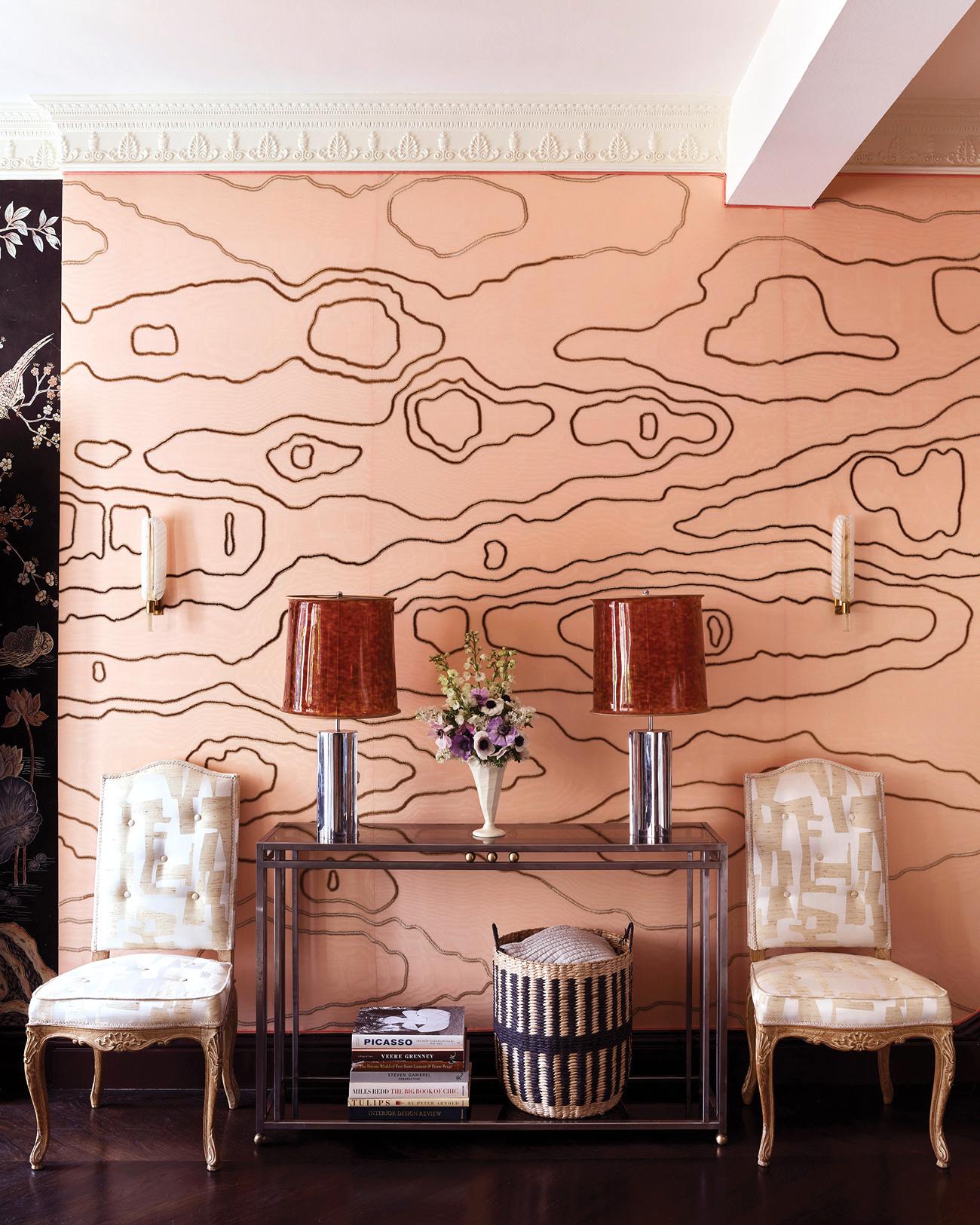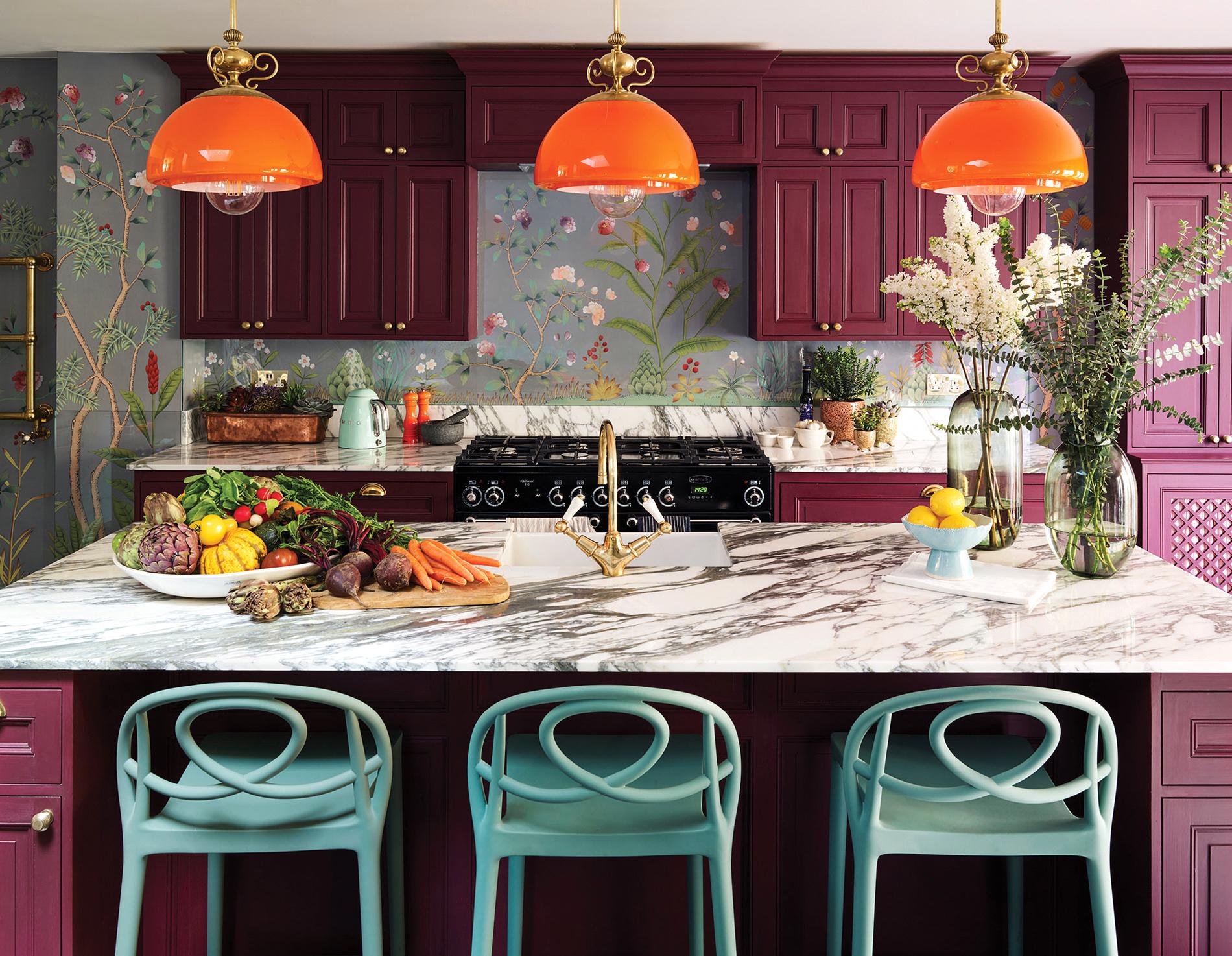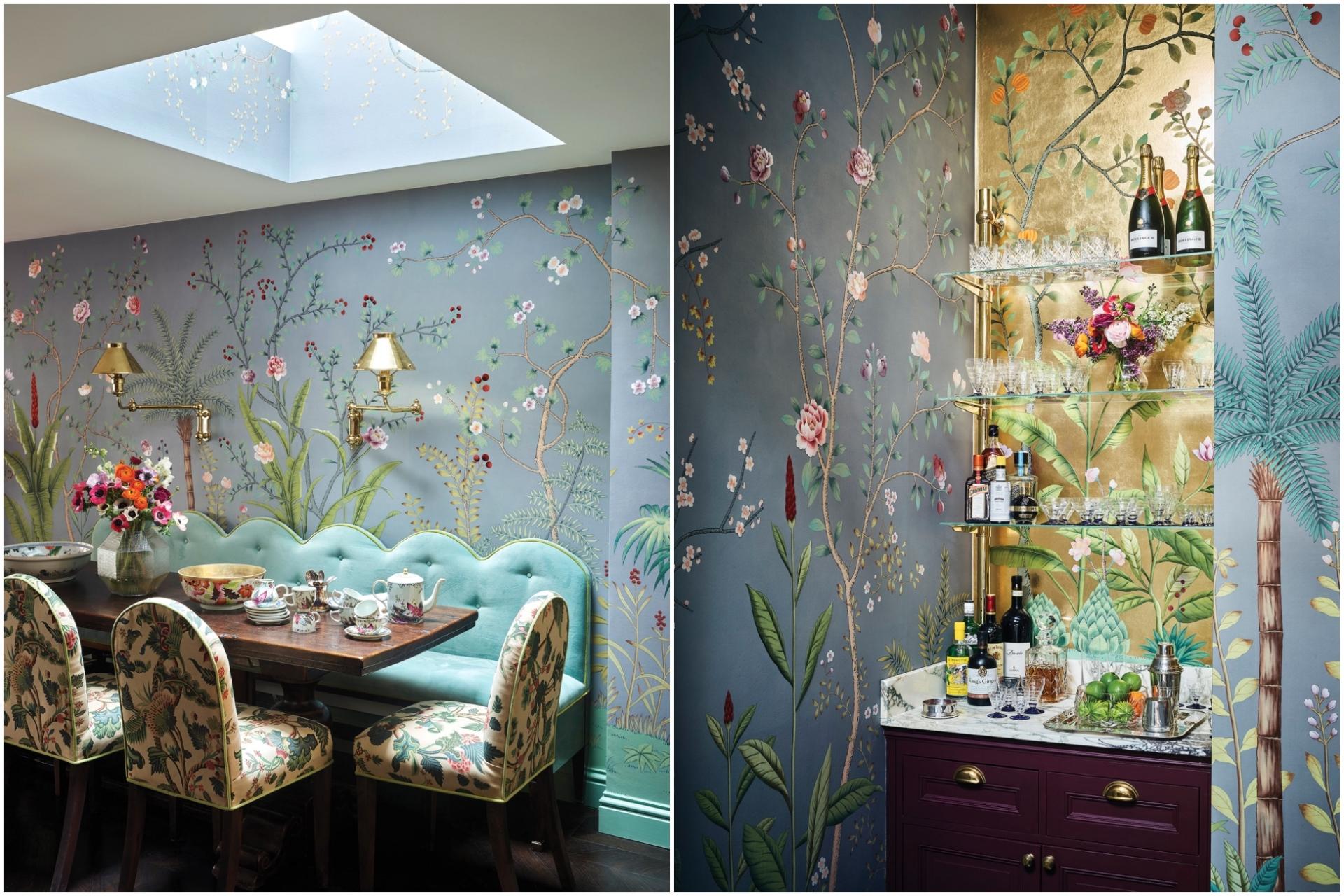 Beyond its serene setting, the home's wide spatial proportions (highly unique in London) also charmed the busy mother of three; in addition to son George, Hannah welcomed twins in August. She envisioned the light-drenched interiors as not only a spacious playground for her little ones and "two huge dogs" to run around in, but also as an ideal canvas on which she could create an uplifting, vibrant cocoon that's "an honest reflection of my personality and spirit".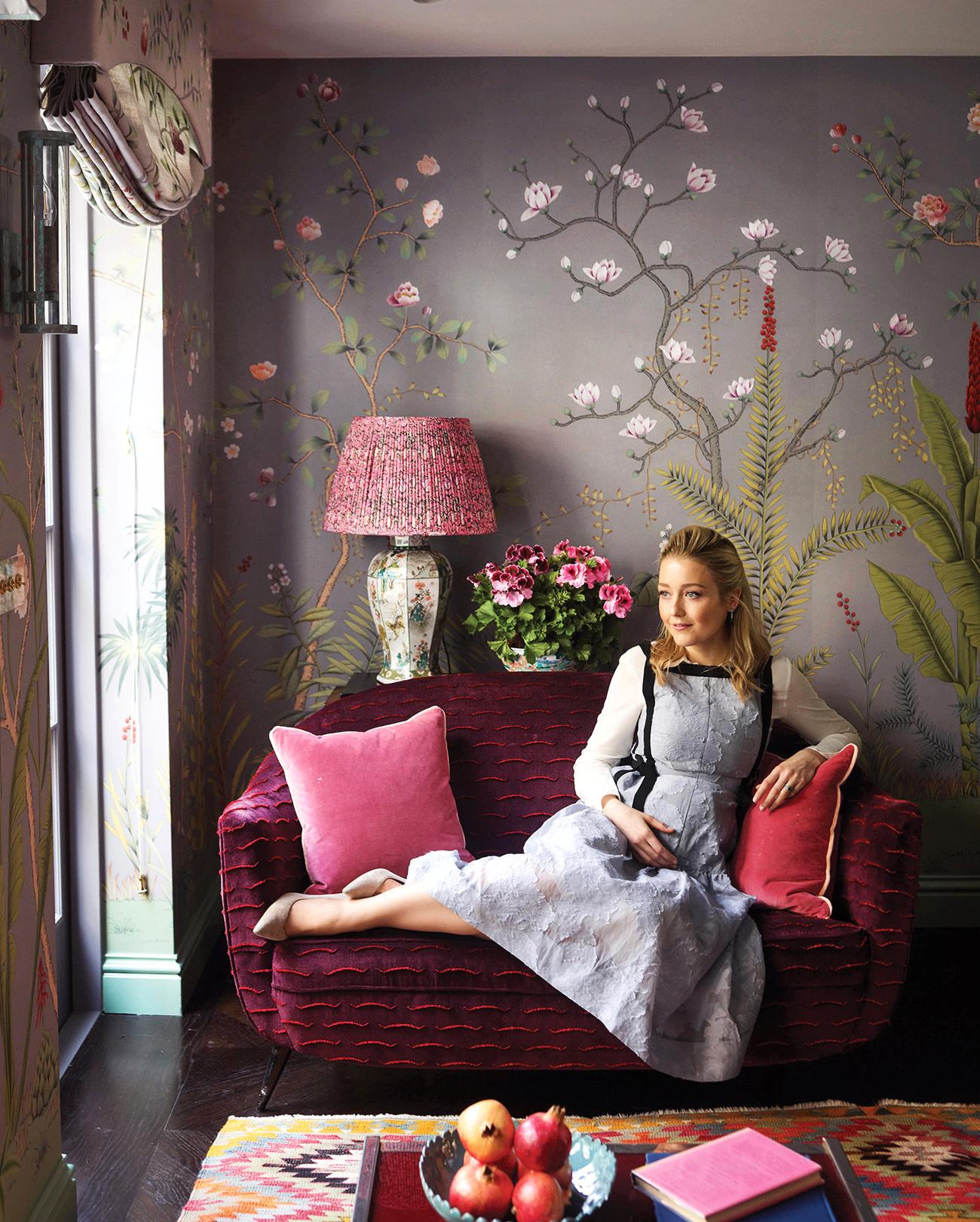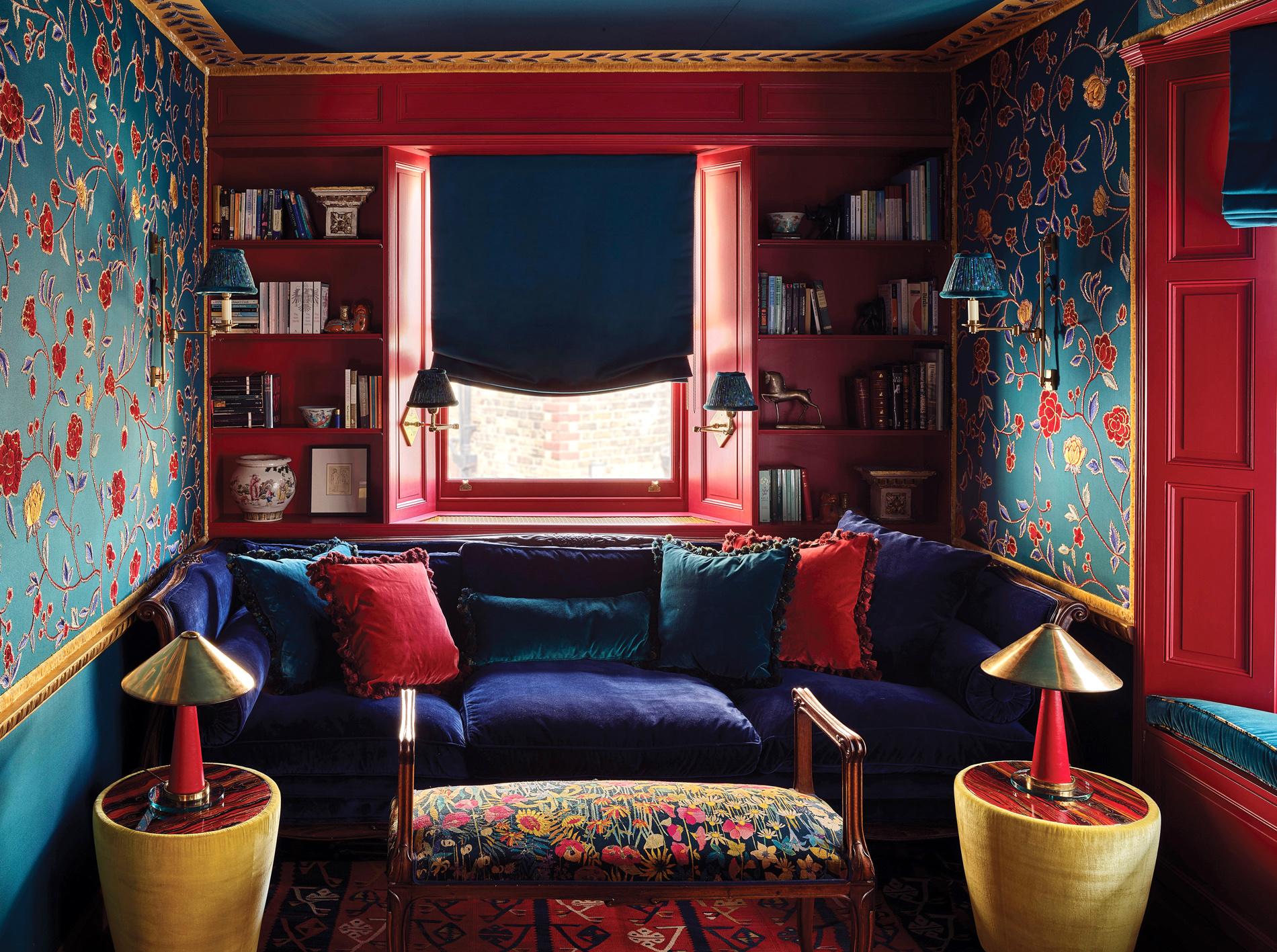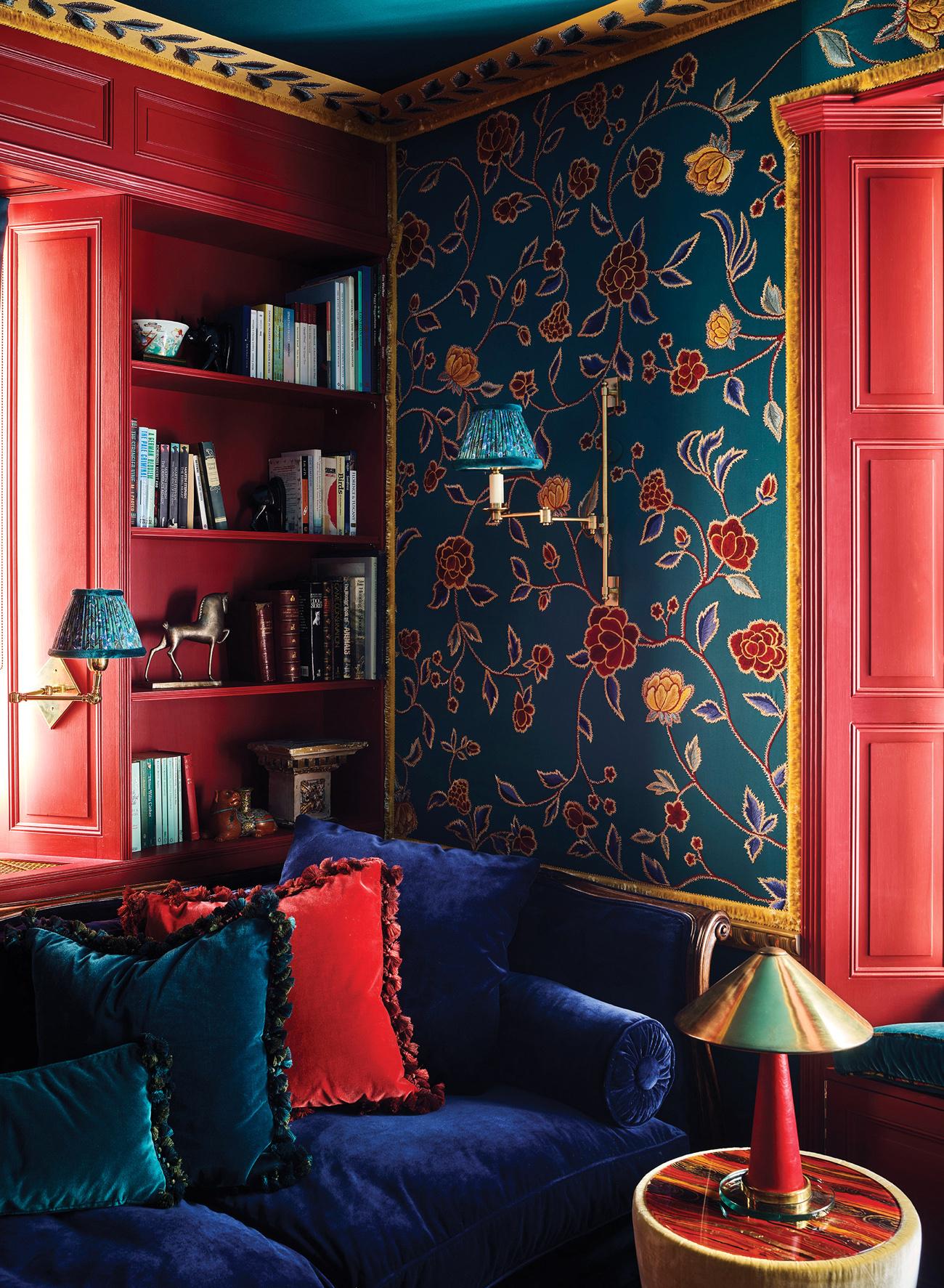 To that end, there are few in the world who can spin magic into an atmosphere quite like the scion of de Gournay, who grew up watching her father scour far and wide across China for the finest artisans to create the company's breathtaking chinoiserie wallpapers, each still entirely hand-painted and hand-embroidered using traditional techniques more than 30 years on. "Wallcoverings allow you to envelop and dress the room, thereby completely transforming it into whatever character you want it to assume," enthuses Hannah. "It creates the entire mood of a space."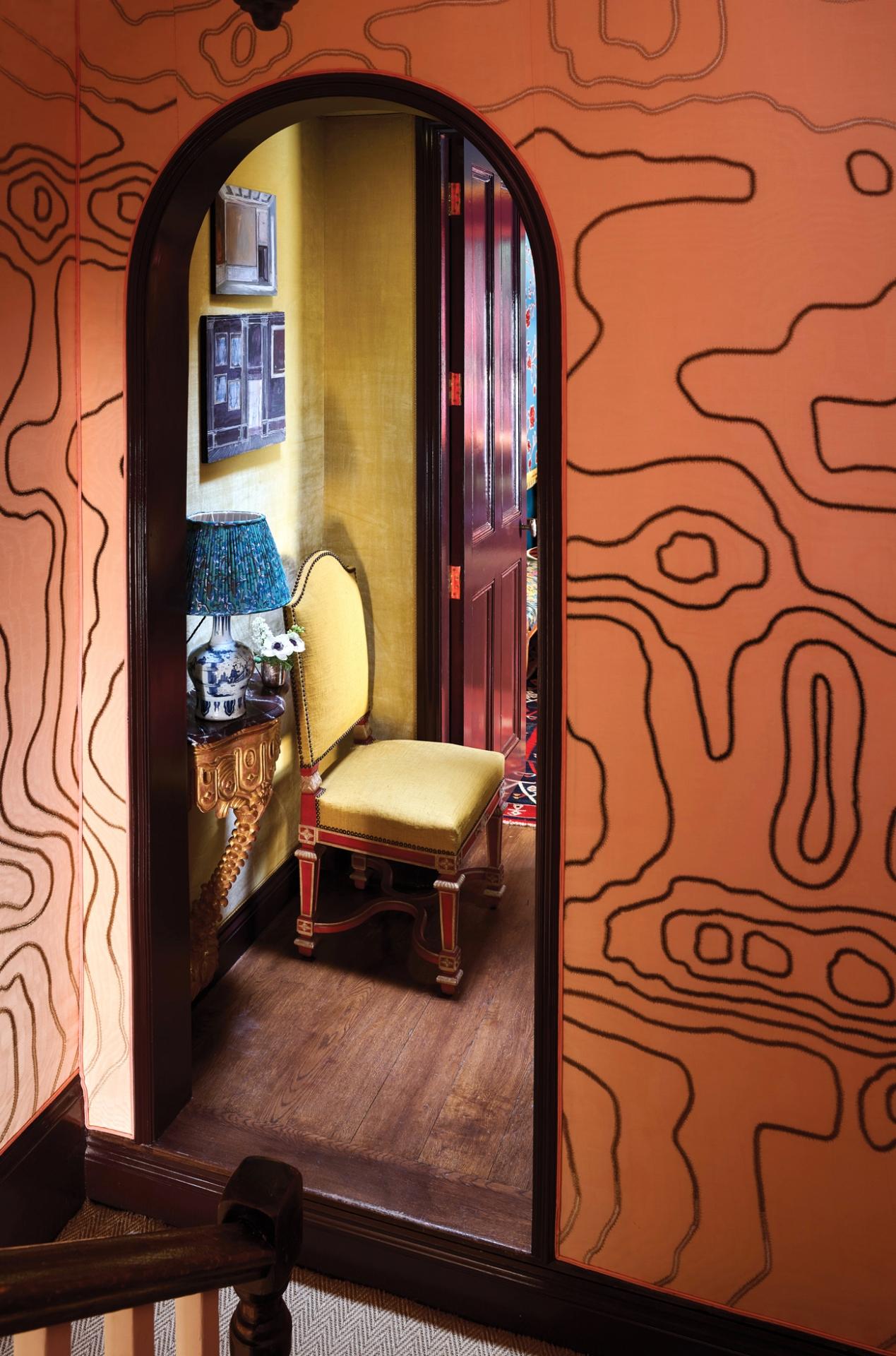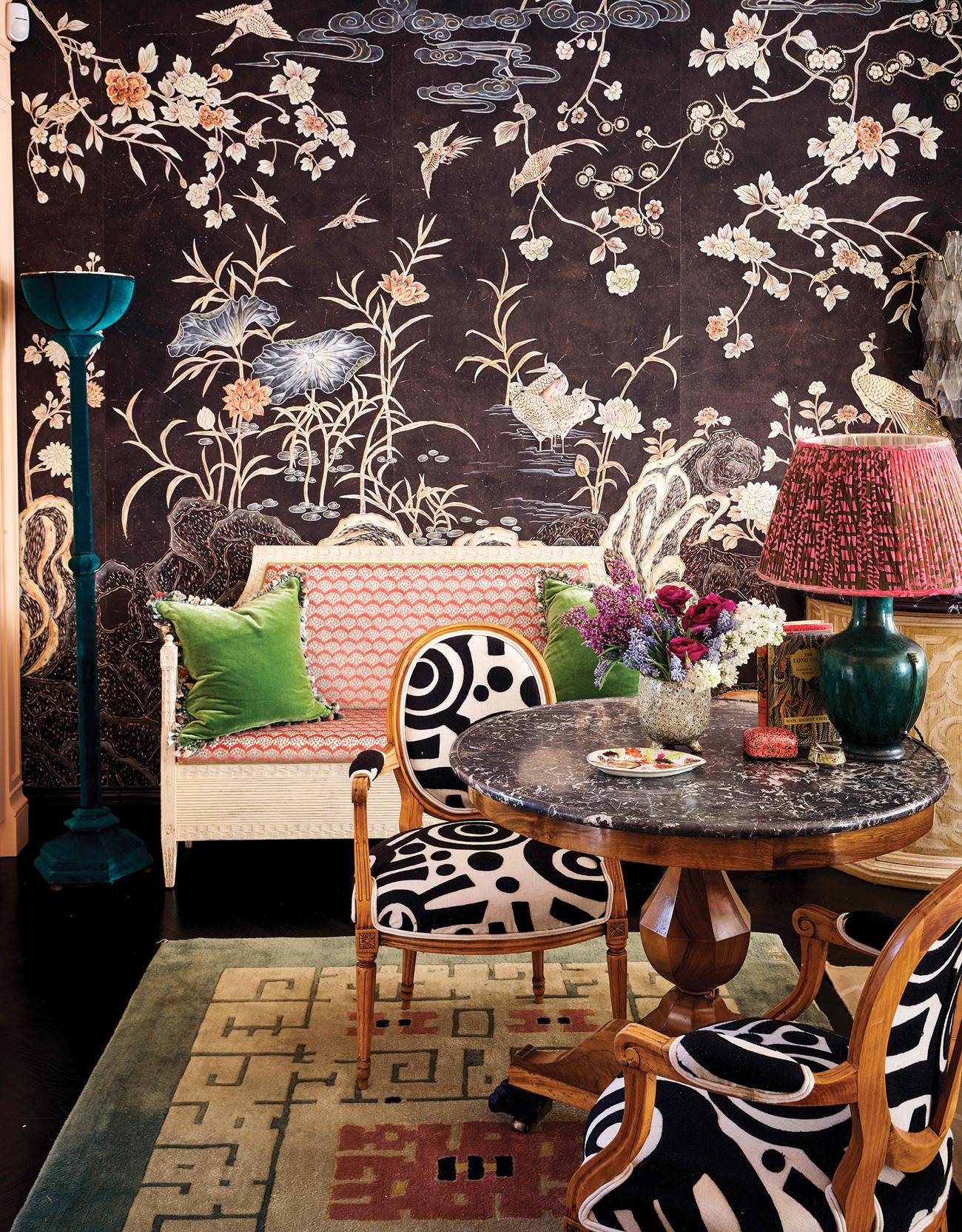 As it does so spectacularly throughout her home's interiors – which Hannah, without the help of a designer, spent several years conceiving from the ground up. Drenched in joie de vivre from the moment one steps into its silk-and-metallic entrance hall, the home transports you into a vibrant tapestry of de Gournay's most iconic and rare bespoke creations. In the living room, where Hannah spends most of her time reading and writing emails on the blue silk velvet-upholstered de Gournay sofa ("the windows face south so there's a gorgeous light that comes in here"), a chocolate brown wallcovering laced with apricot accents is inspired by Coco Chanel's coromandel screens.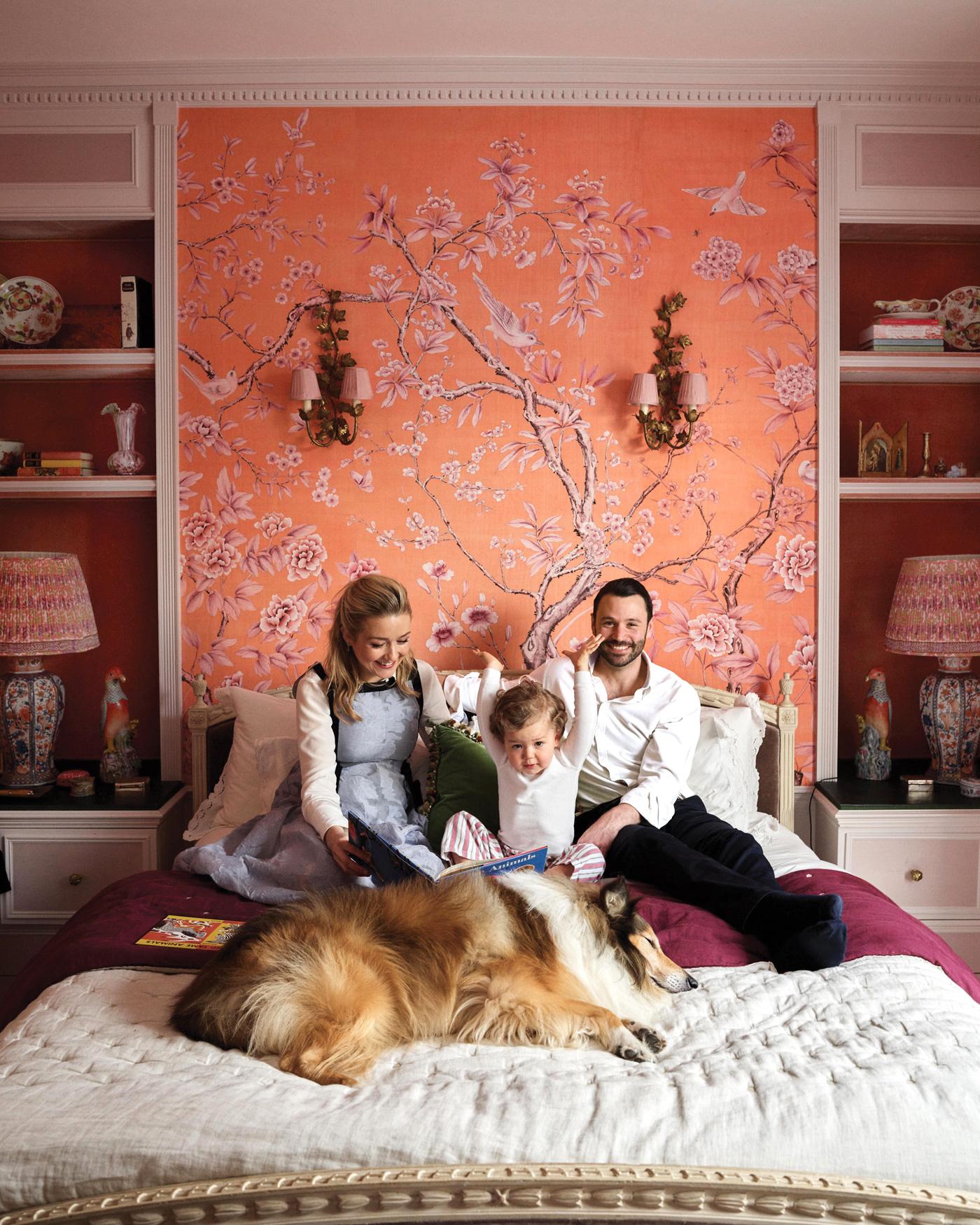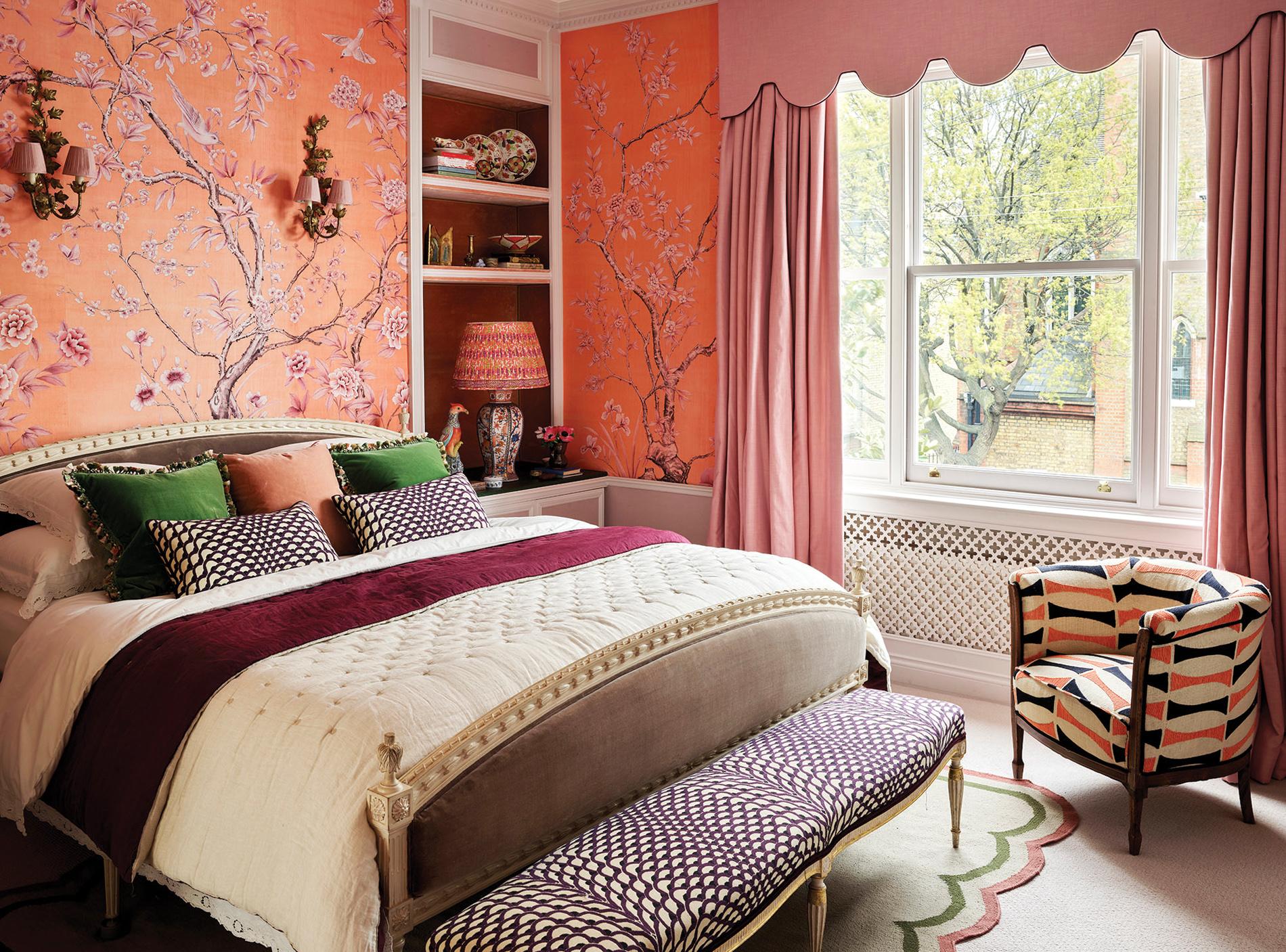 The adjacent kitchen is wrapped in a custom-coloured Sans Soucis pattern – a beautiful mix of mauve, beetroot and green tones hand-embroidered in silk thread with flowers. The bathroom walls have flocks of pink flamingos with pops of yellow, while the master bedroom's blush-hued silk antique wallcovering from the 1980s was made by Claud as a test in the early days of de Gournay. "He disliked the colours, so the wallcovering was held in stock in our painting studio," explains Hannah, who uncovered it a few years ago. "I love that it sat in a box unappreciated for almost 40 years and that 'one man's trash is another man's treasure'. It is now one of my favourite wallcoverings in the house."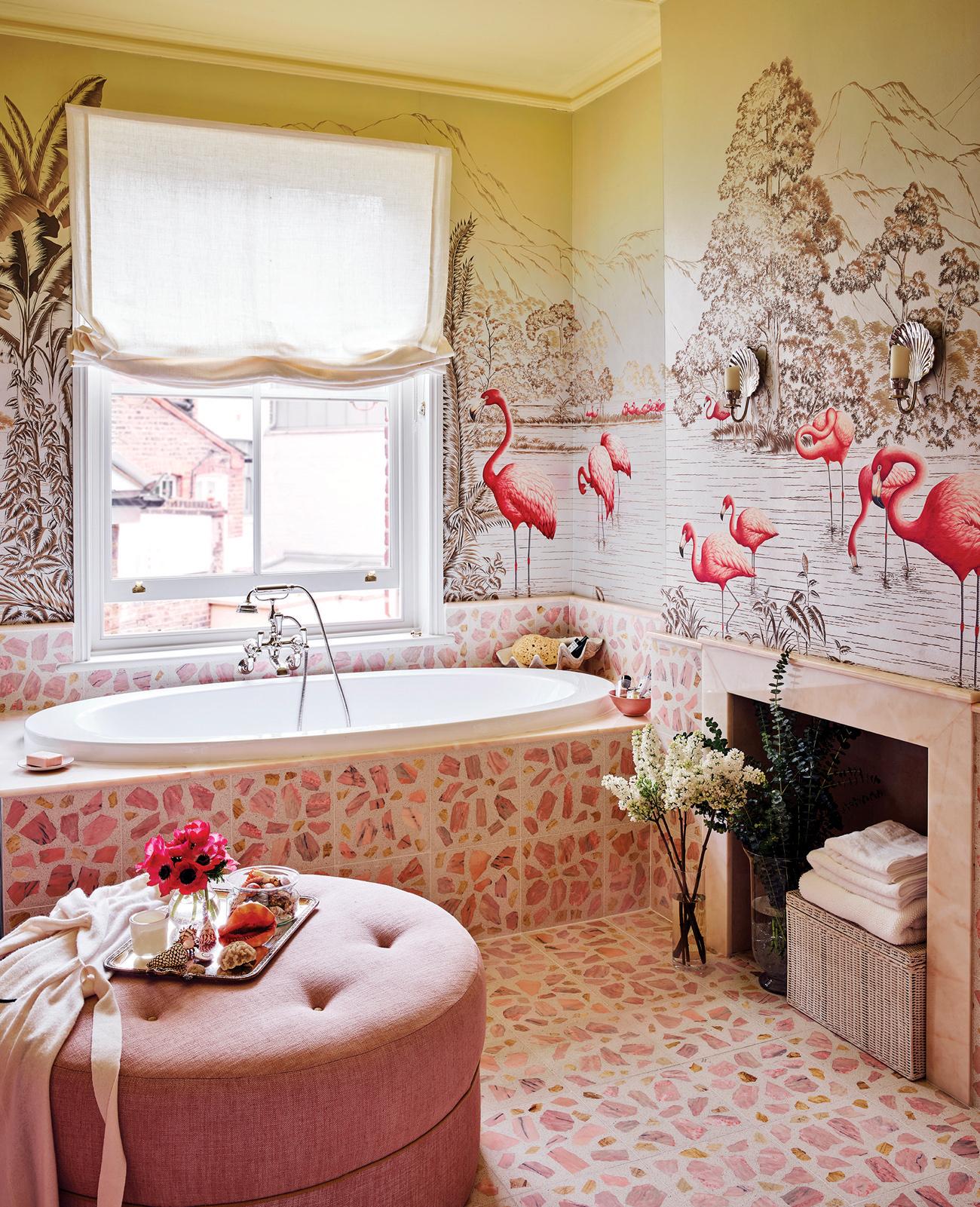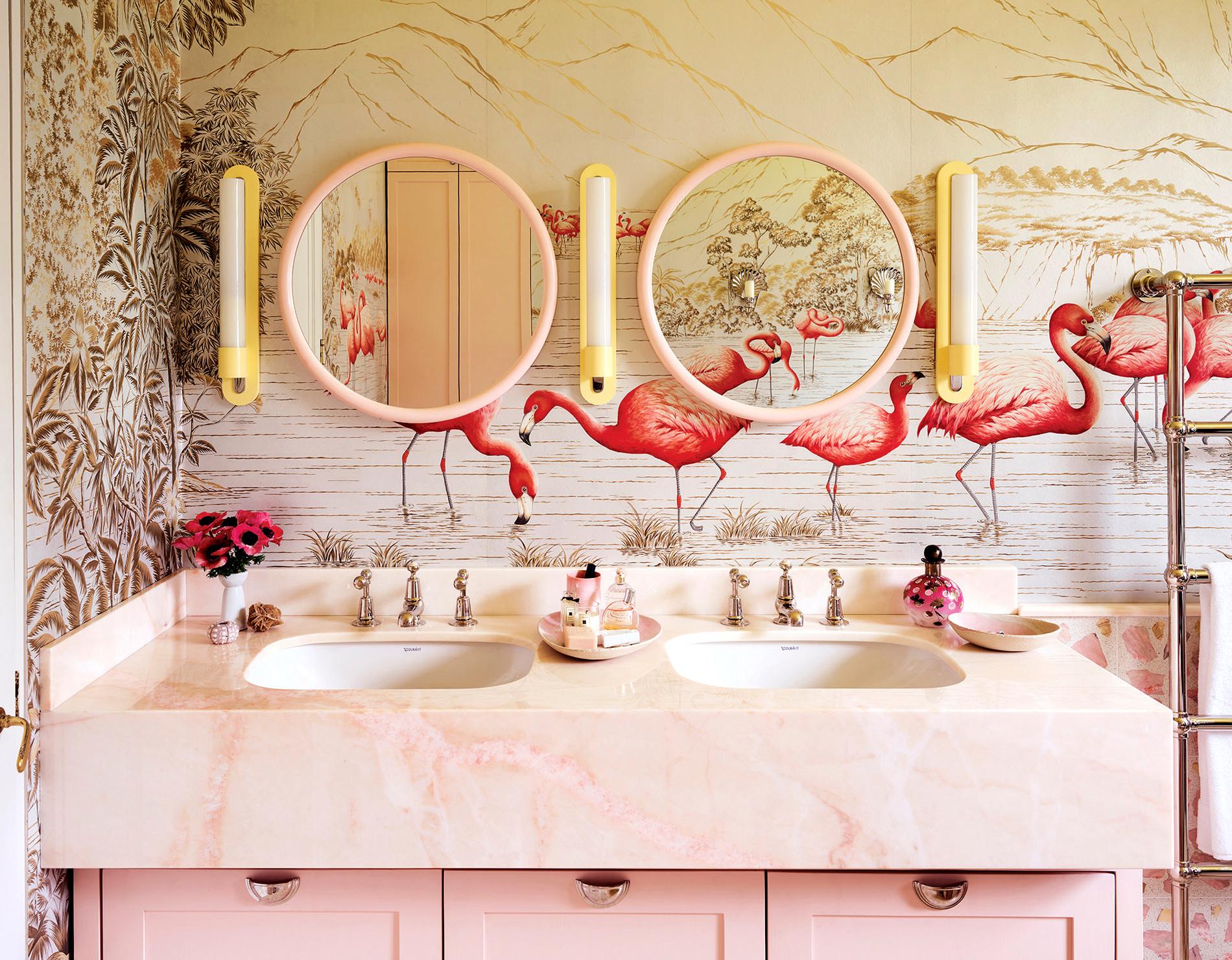 The kaleidoscopic conviviality extends into the children's rooms, where Hannah decorated with nature-inspired glazed coverings that aim to spark their imaginations – think towering giraffes, seashells, flowers and swimming turtles, the last of which just happened to be George's first word. "I wanted them to feel like they were inside a storybook or a magical land so that whenever they entered their bedrooms, they felt transported away from the mundane every day," she explains.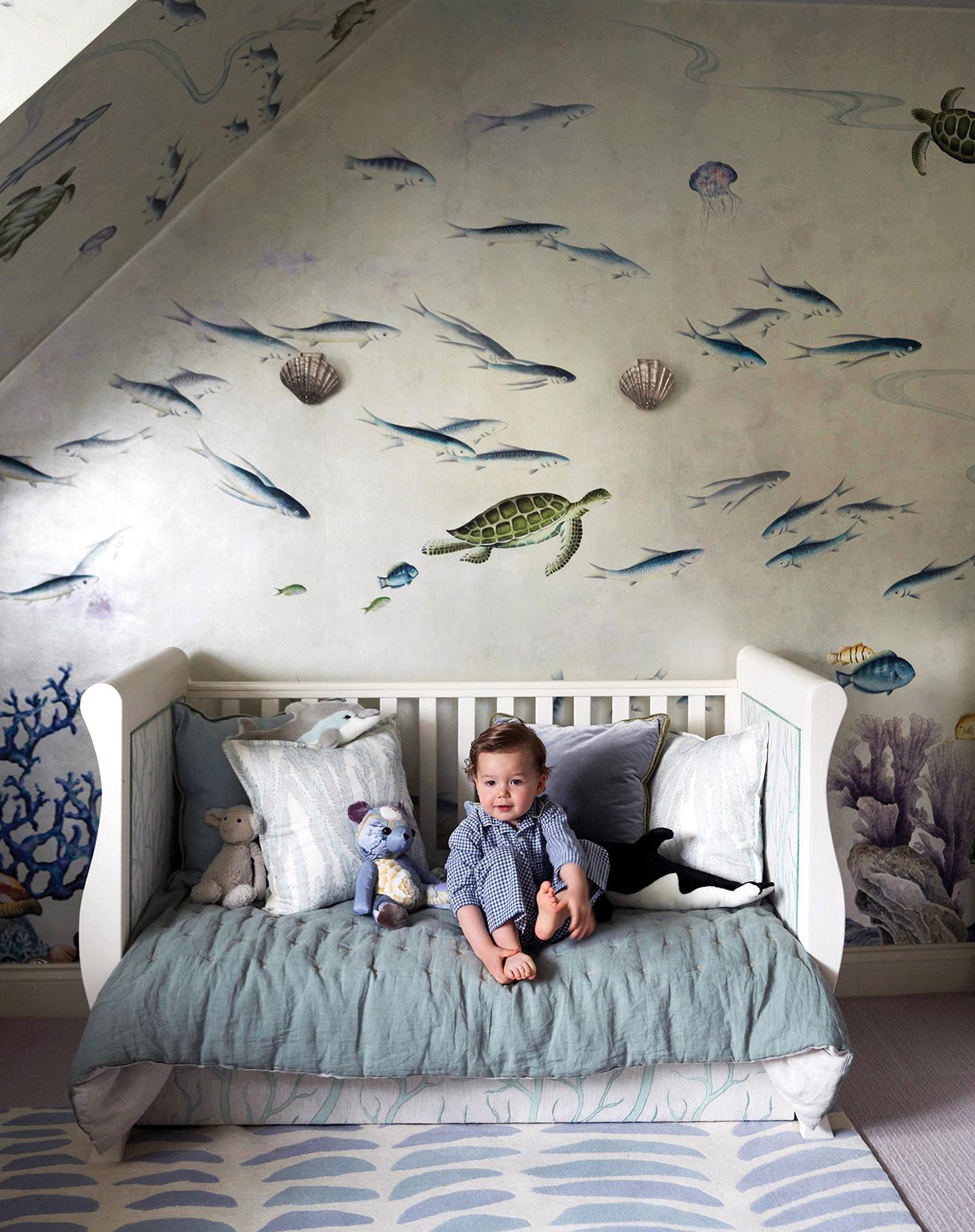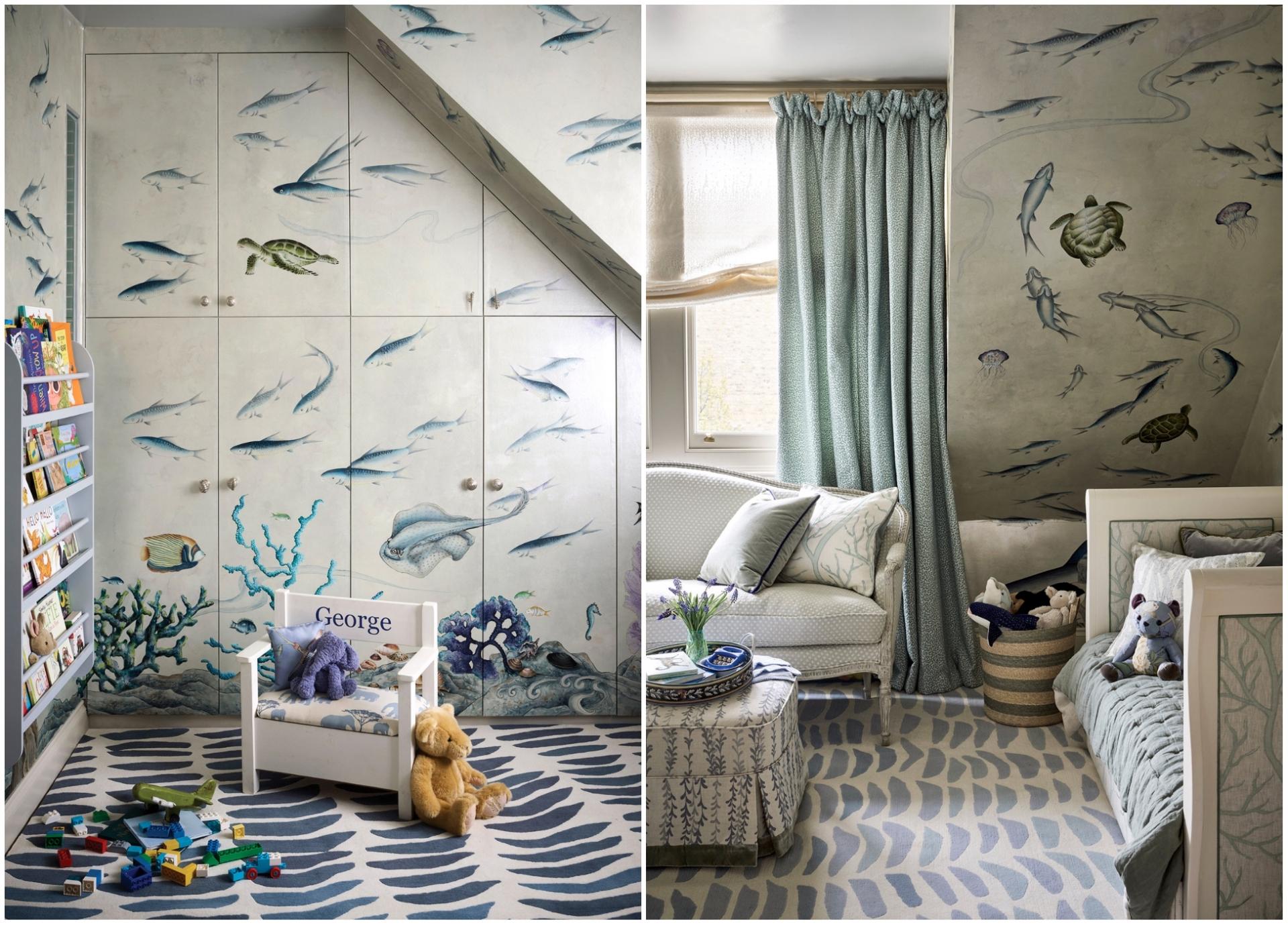 Hannah echoes these sentiments when it comes to her labour of love – an enduring, thoughtful home for which she had been collecting inspiration over many years. "I wanted to decorate the space exactly how I thought my family and I would most enjoy it," she says. "Now it suits us perfectly. It is colourful, imaginative and energising. When I walk through the door, my mood is always lifted."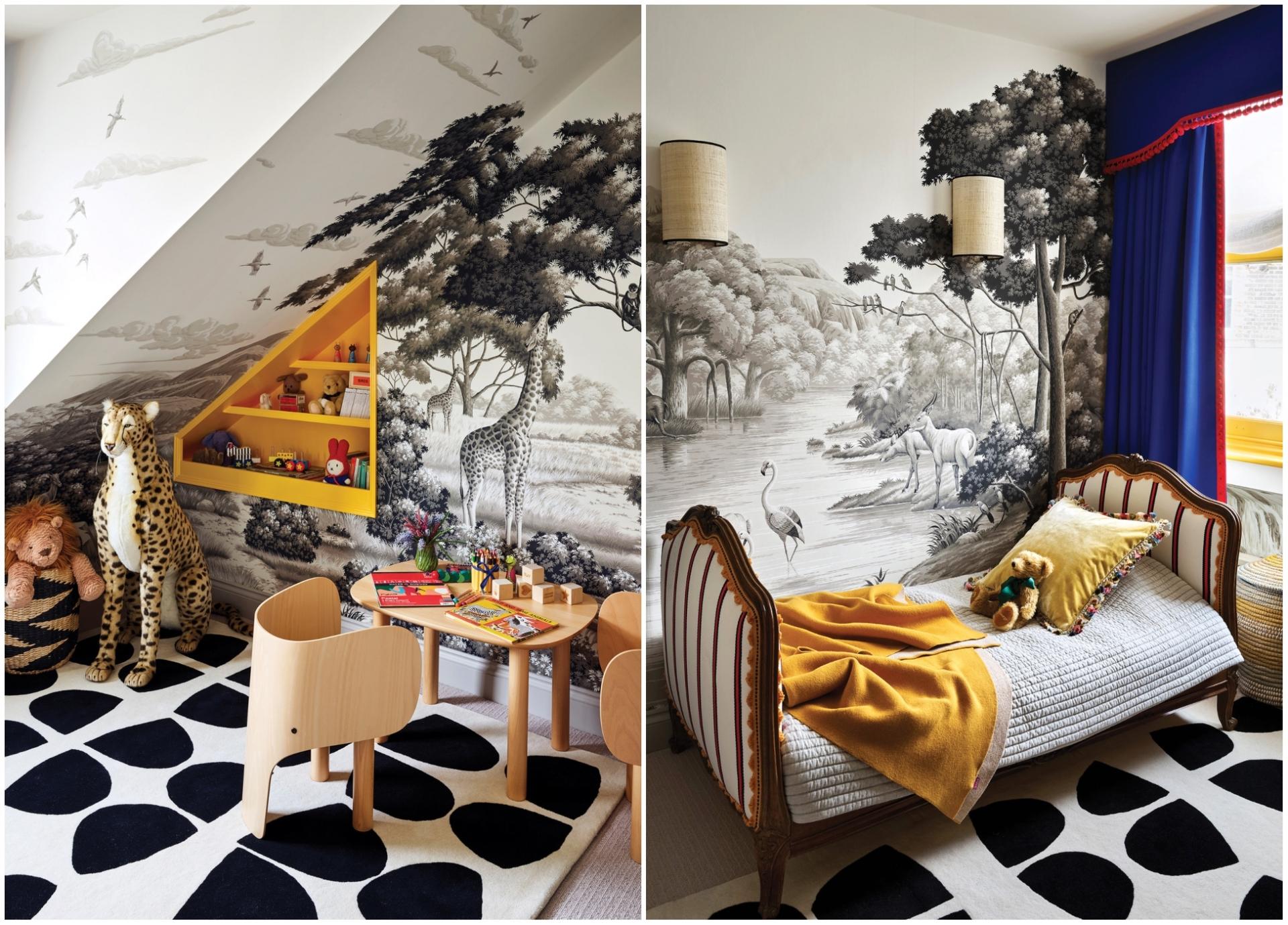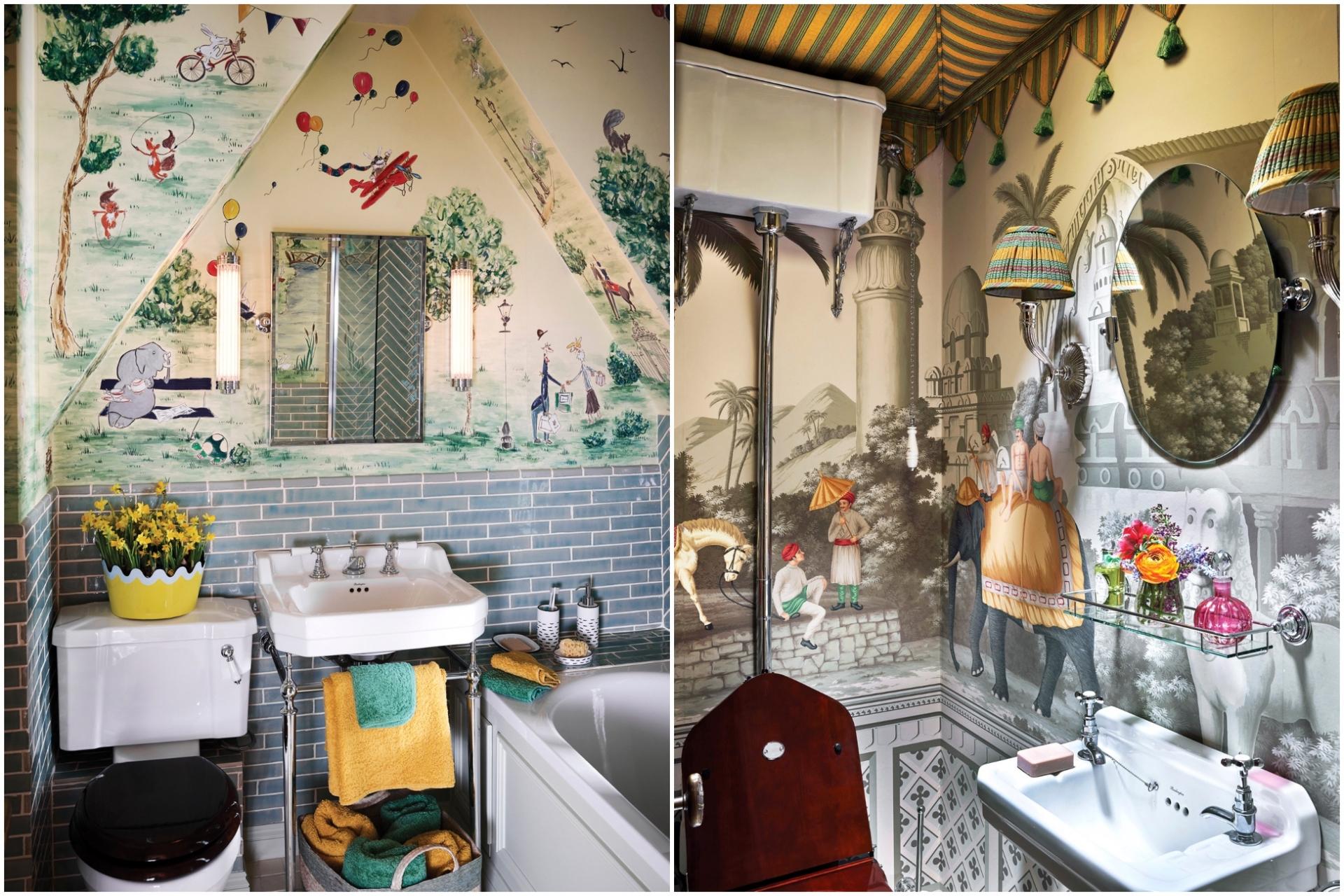 Photography: Douglas Friedman
See also: Lala Curio's New R.Manda Cafe Is A Whimsical Wonderland