Long before a raven-haired Julia Roberts stumbled into an indie bookstore and subsequently put Notting Hill on the world map, the modish, Victoria townhouse-lined West London neighbourhood that's home to an annual carnival, weekend markets and trendy restaurants had already been one of the city's most treasured hideaways.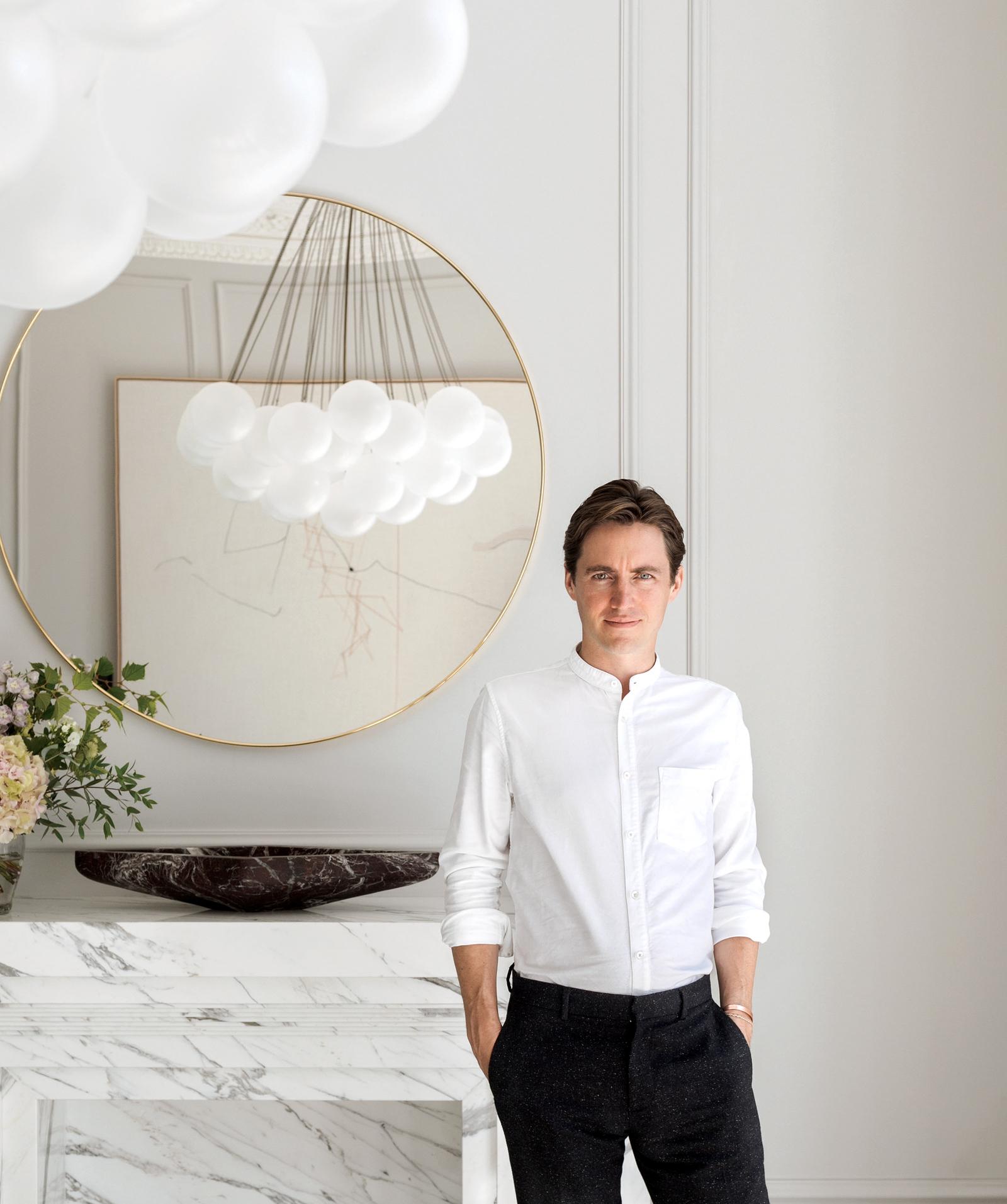 Now, its perennial charm is set to rise as a new residential concept in the heart of the area unveils this month. 13-19 Leinster Square, a 15-apartment scheme nestled within a historic Grade II-listed Georgian building, is the result of a multi-year transformation conceived by Banda Property. The real estate and design firm of Edoardo Mapelli Mozzi (the husband-to-be of Princess Beatrice) has made a name for itself in breathing life into old structures across London, such as an old bakery and a brewery, as well as designing larger-scale projects including an apartment in New York's 111 West 57th Street.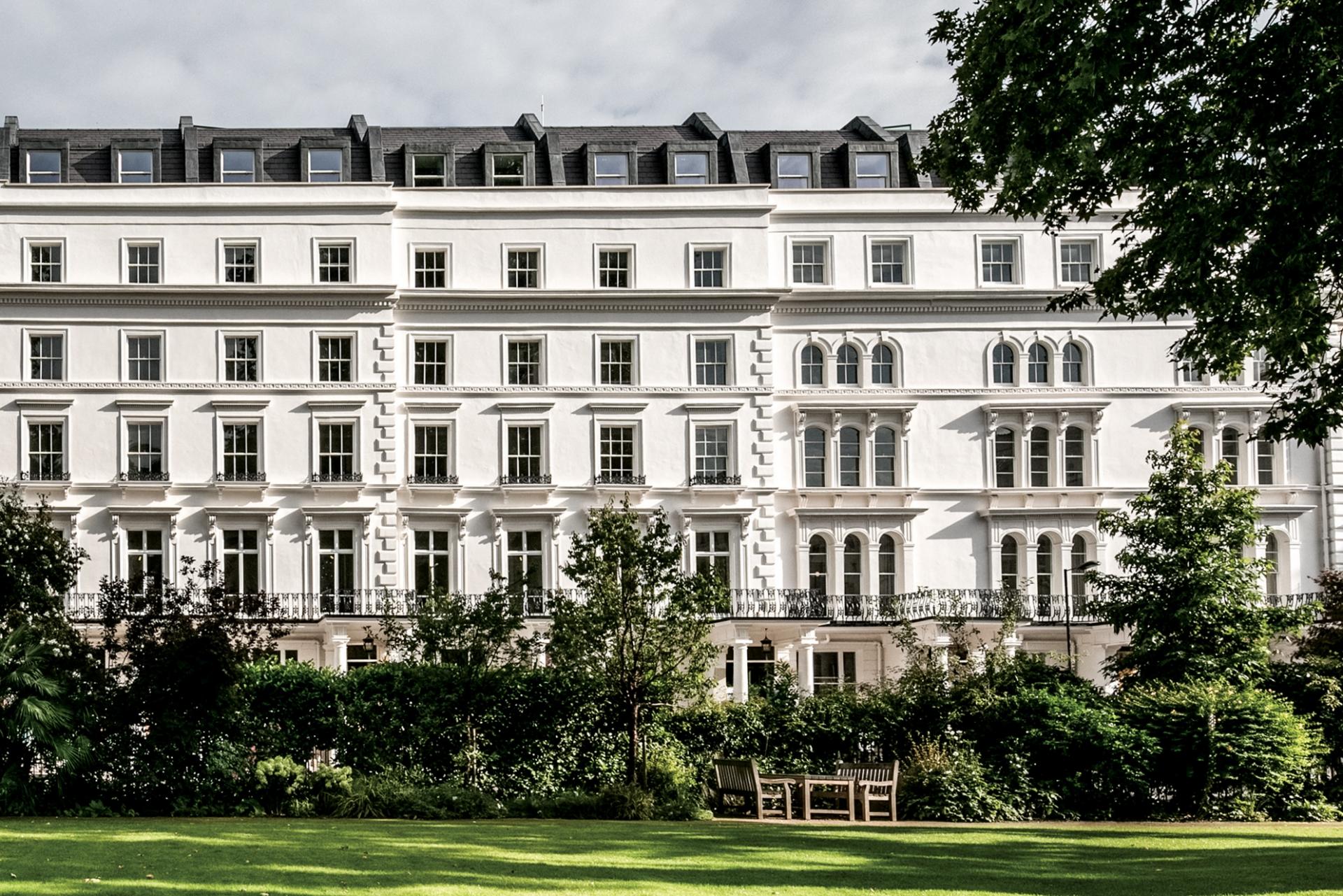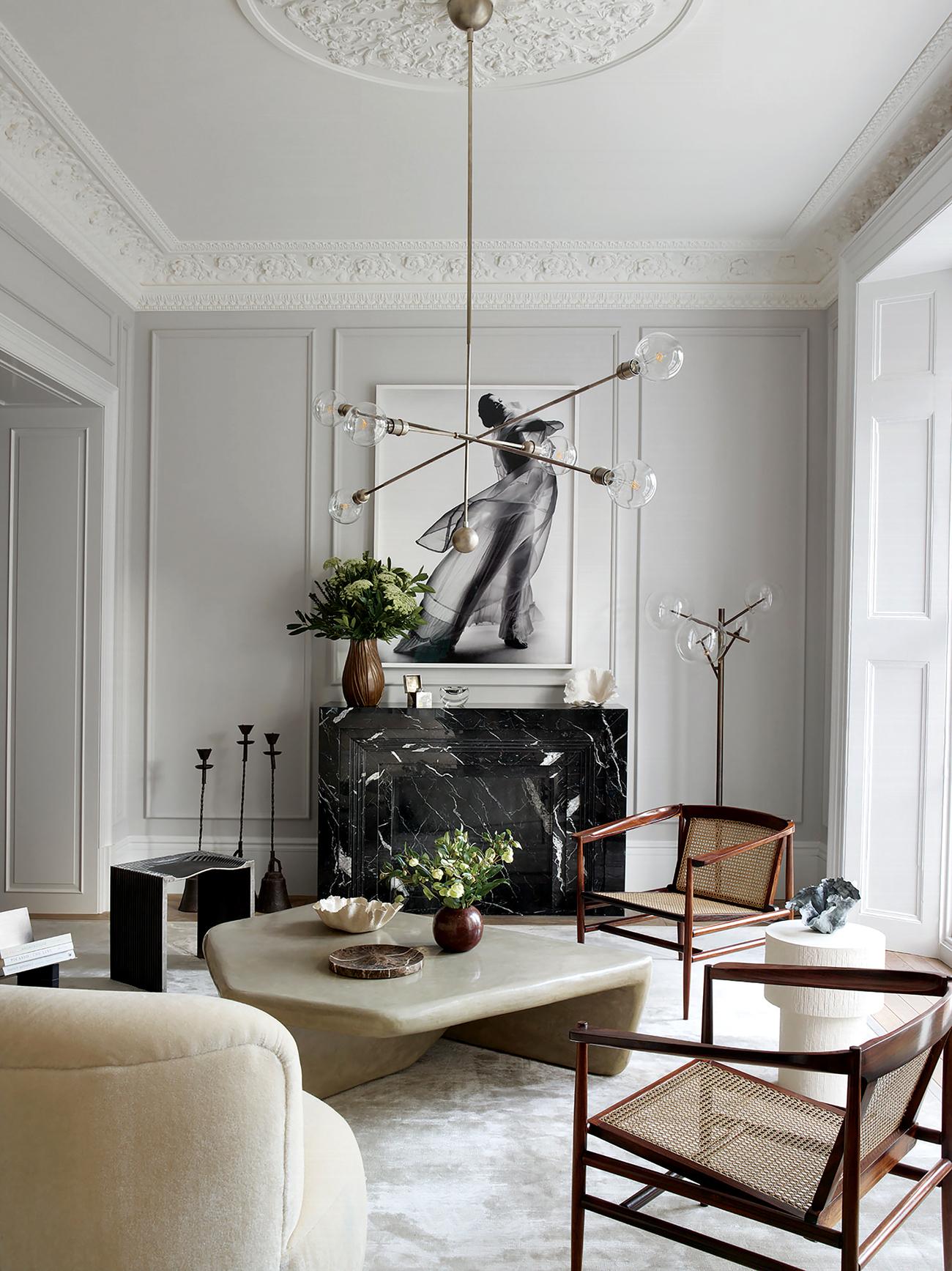 This revitalisation, however, holds unique appeal for Edoardo (or Edo, as he commonly goes by). "The location of Leinster Square, just off Westbourne Grove, is particularly special," he says. "Due to the heritage listing, we have carefully worked with many of the building's historical elements and intricate details to create these one-of-a-kind spaces – there is nothing else on the market quite like it."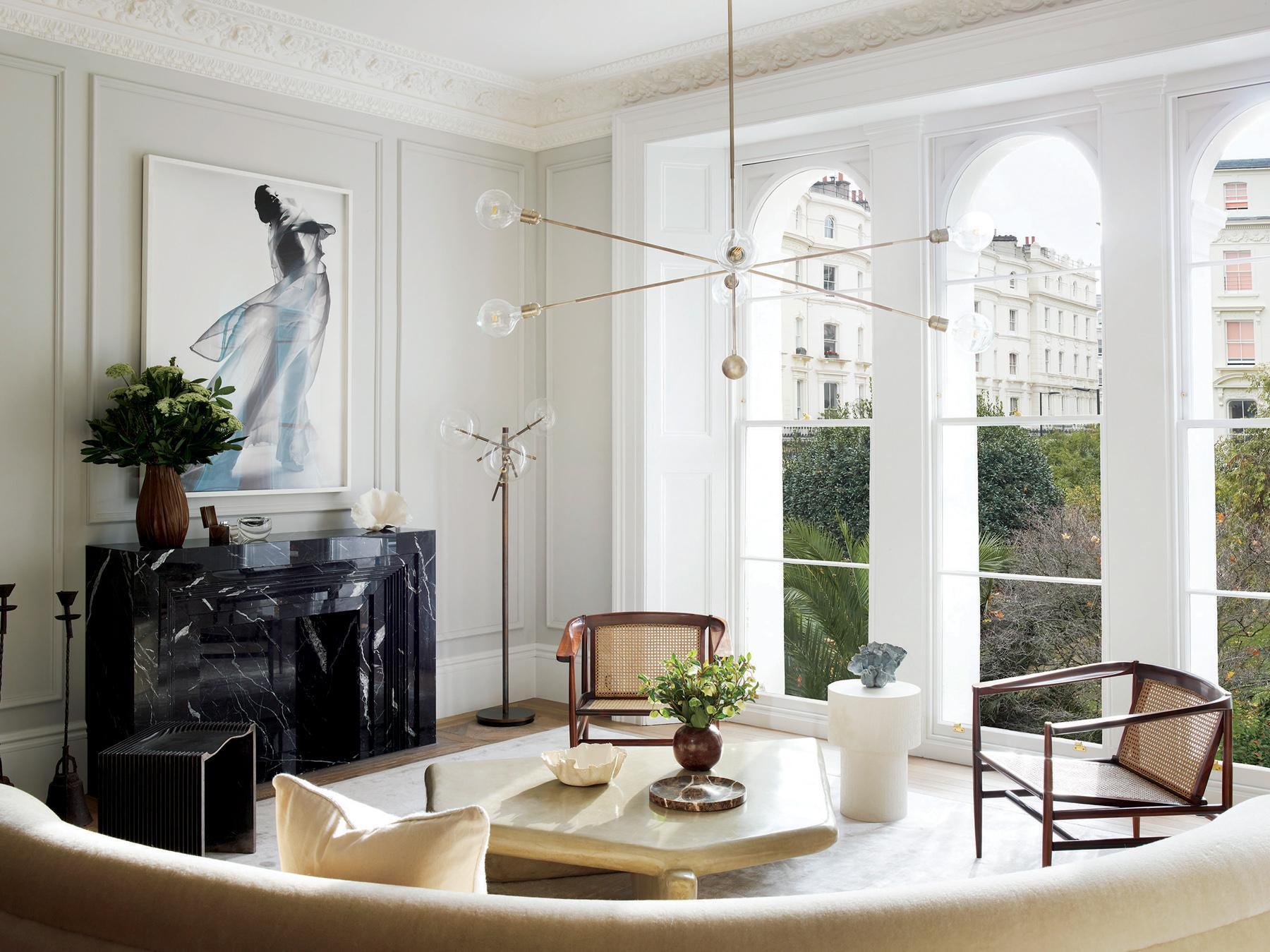 That wondrous synergy of past and present is evident from the structure's exterior, of which a traditional Victorian stucco-fronted aesthetic juxtaposes beautifully with the lateral-style residences' minimalist tranquillity. Historic elements such as cornice and carved rose mouldings on the ceiling have also been restored to evoke the glamour of a bygone era.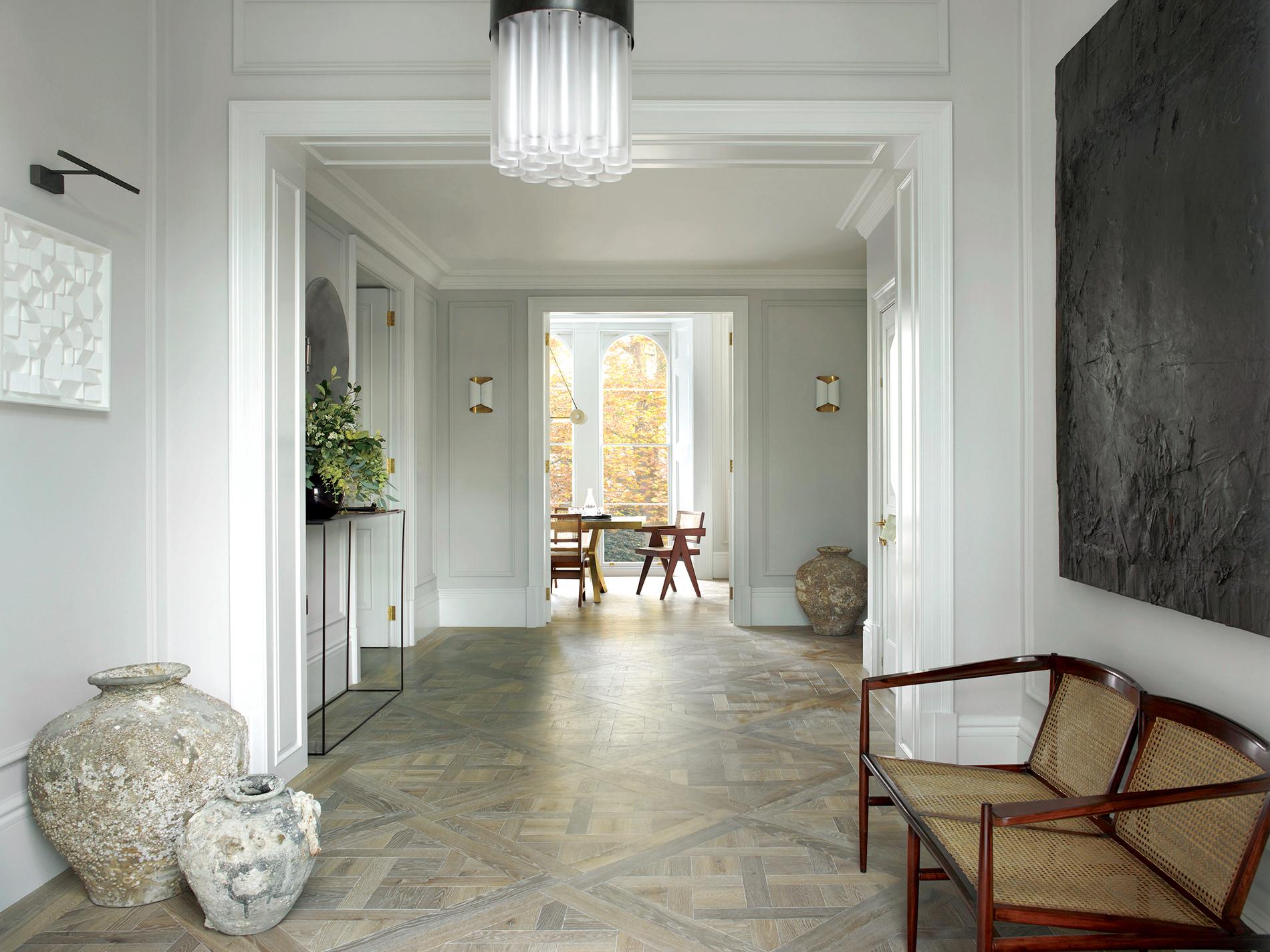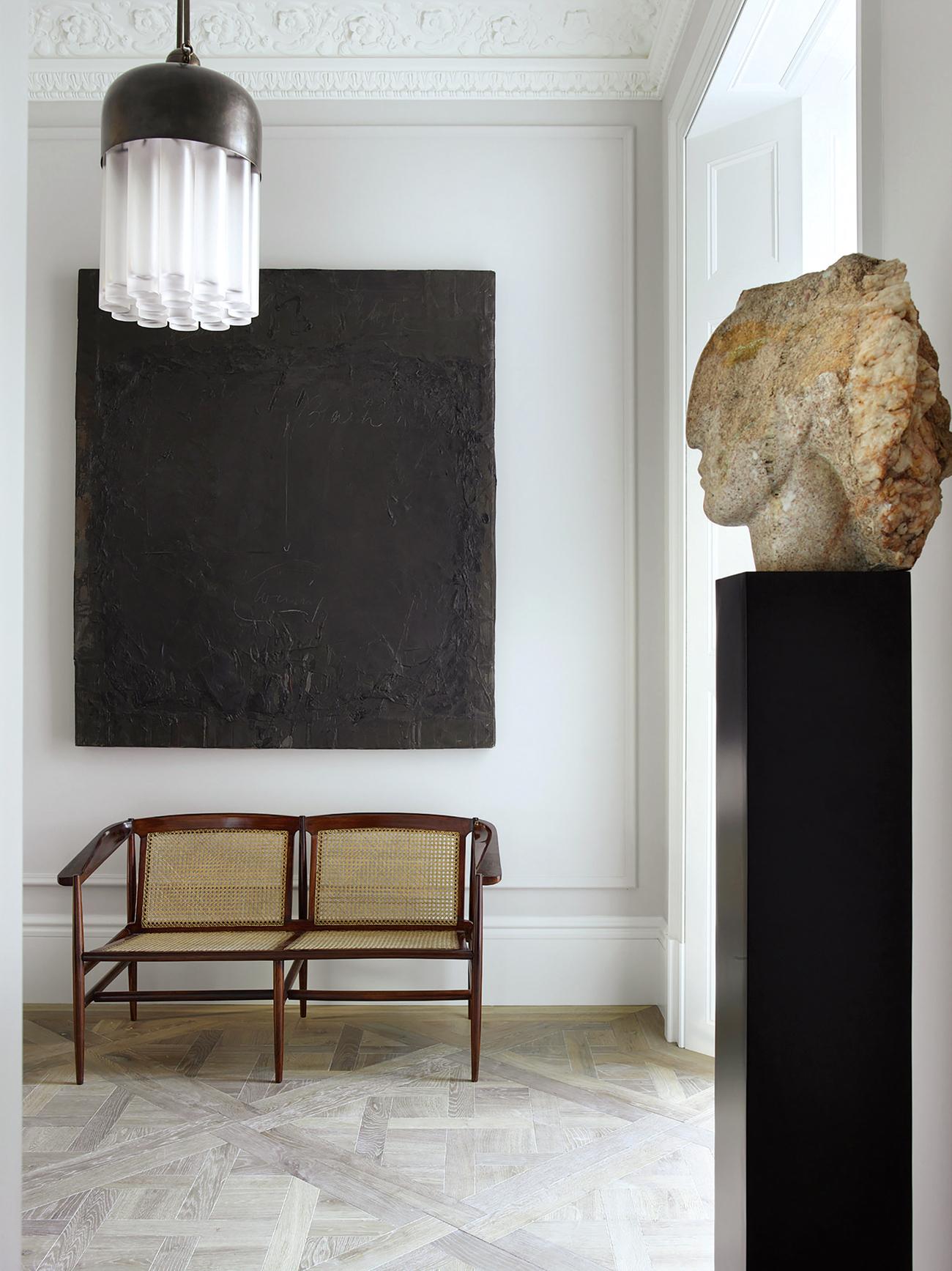 Adding to the residence's personality – much like the "unique buzz that forms a magical London village feel" around the neighbourhood – is the panoply of art, sculptures, furnishings and artisanal pieces sourced from around the world, each steeped in history as rich as the building itself.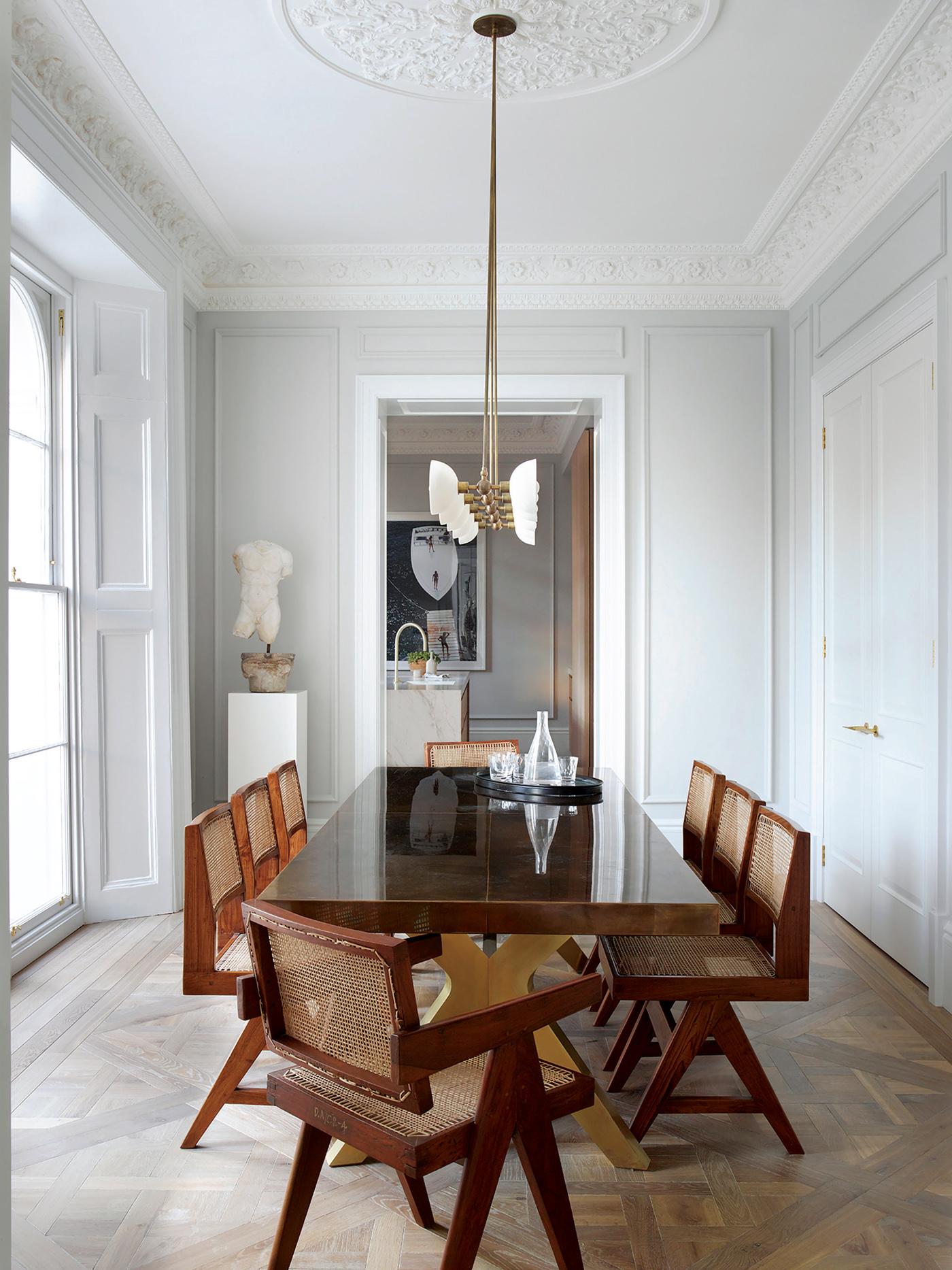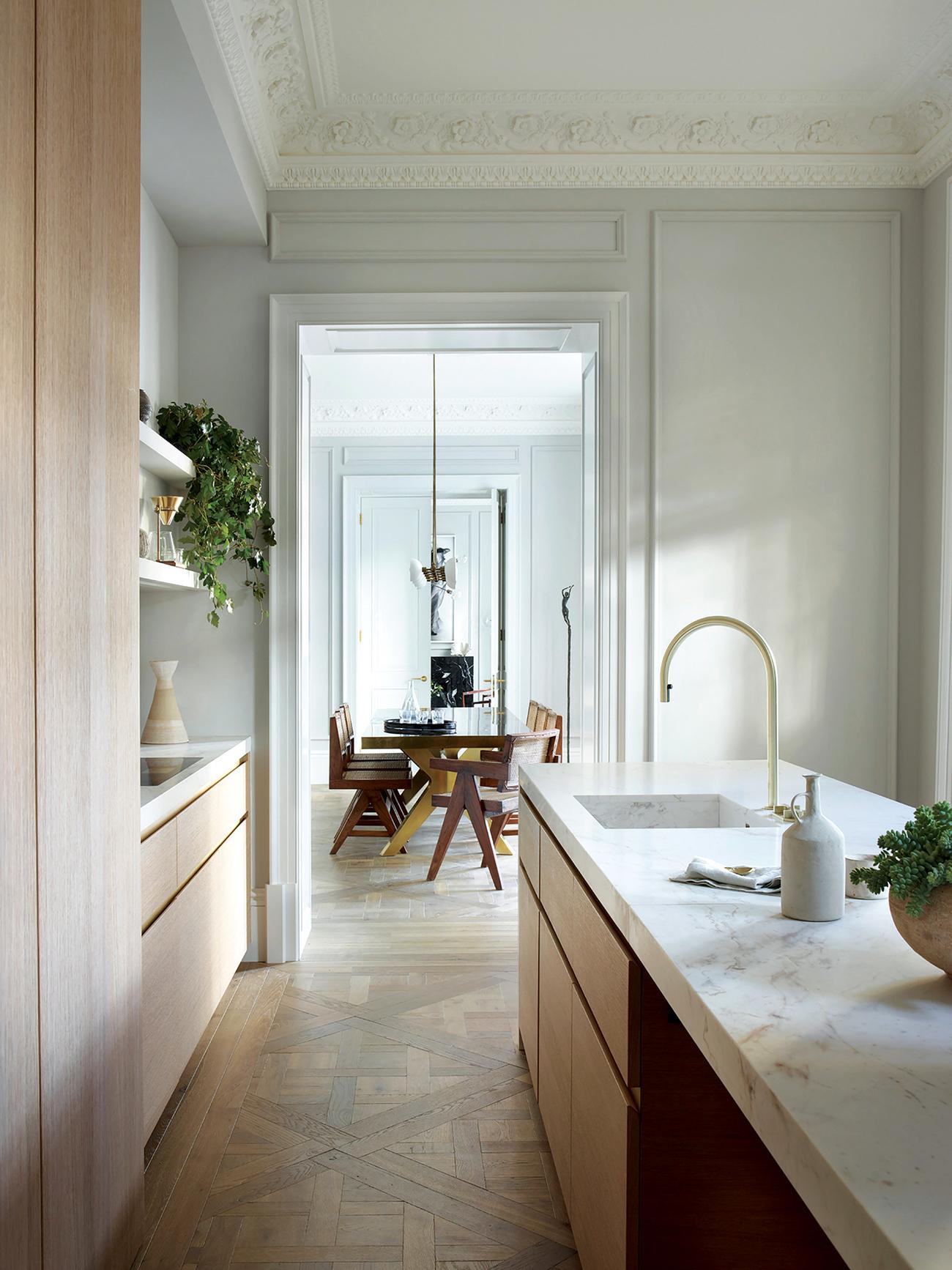 "We wanted to take the design-conscious homeowner on a journey," says Edoardo, an avid collector himself. As such, contemporary works from living artists including Nick Knight, Slim Aarons and Tony Bevan are set around pieces including antique chairs and benches by Joaquim Tenreiro, a salvaged urn that dates back to the 15th century, and Pierre Jeanneret's teak and cane dining chairs designed in the 1950s and sourced directly from Chandigarh, India. Creations from the firm's upcoming furniture collection also punctuate the space, including Edoardo's favourite bespoke brass dining table that gives the space an "aged, lived-in feel".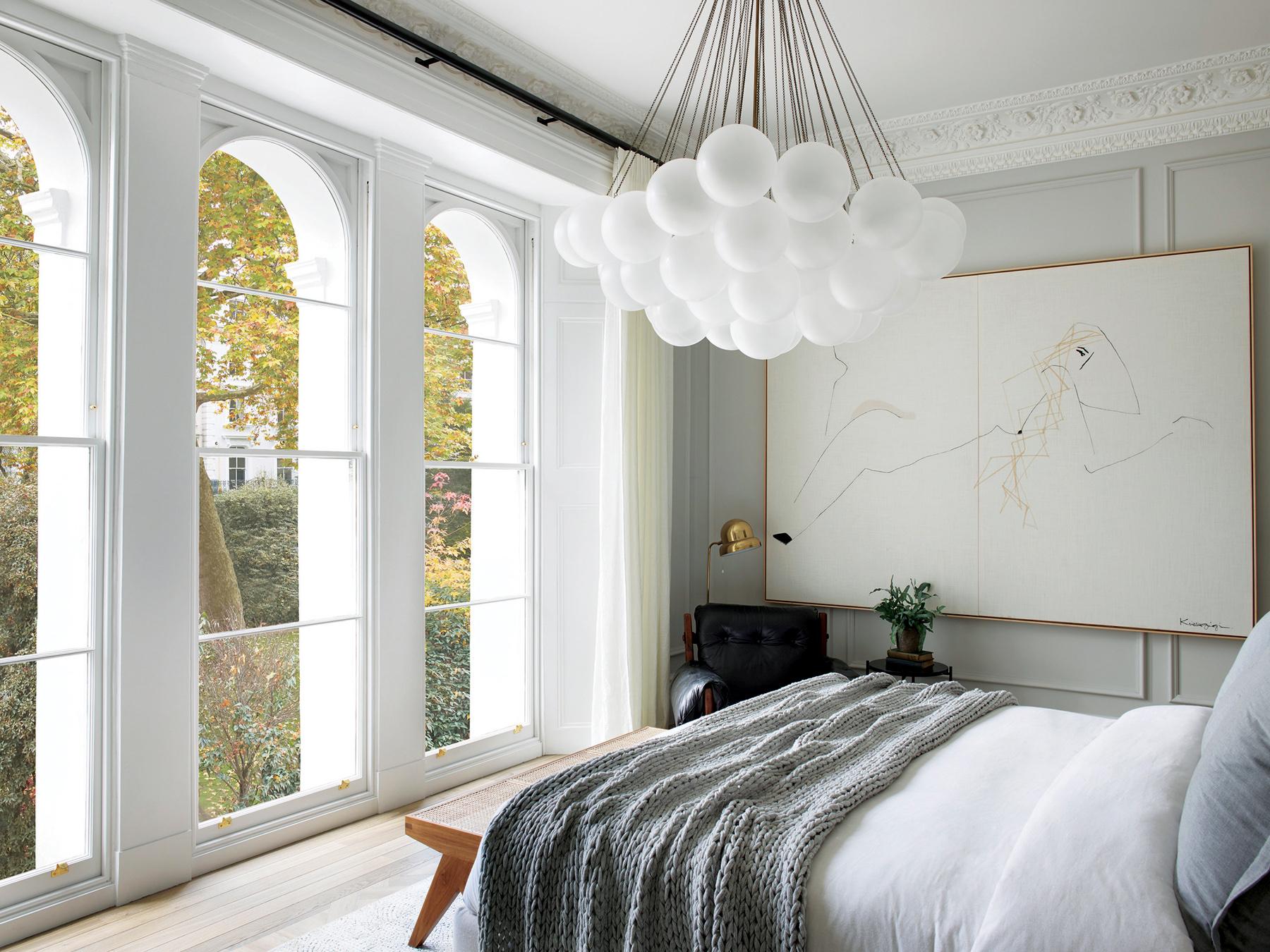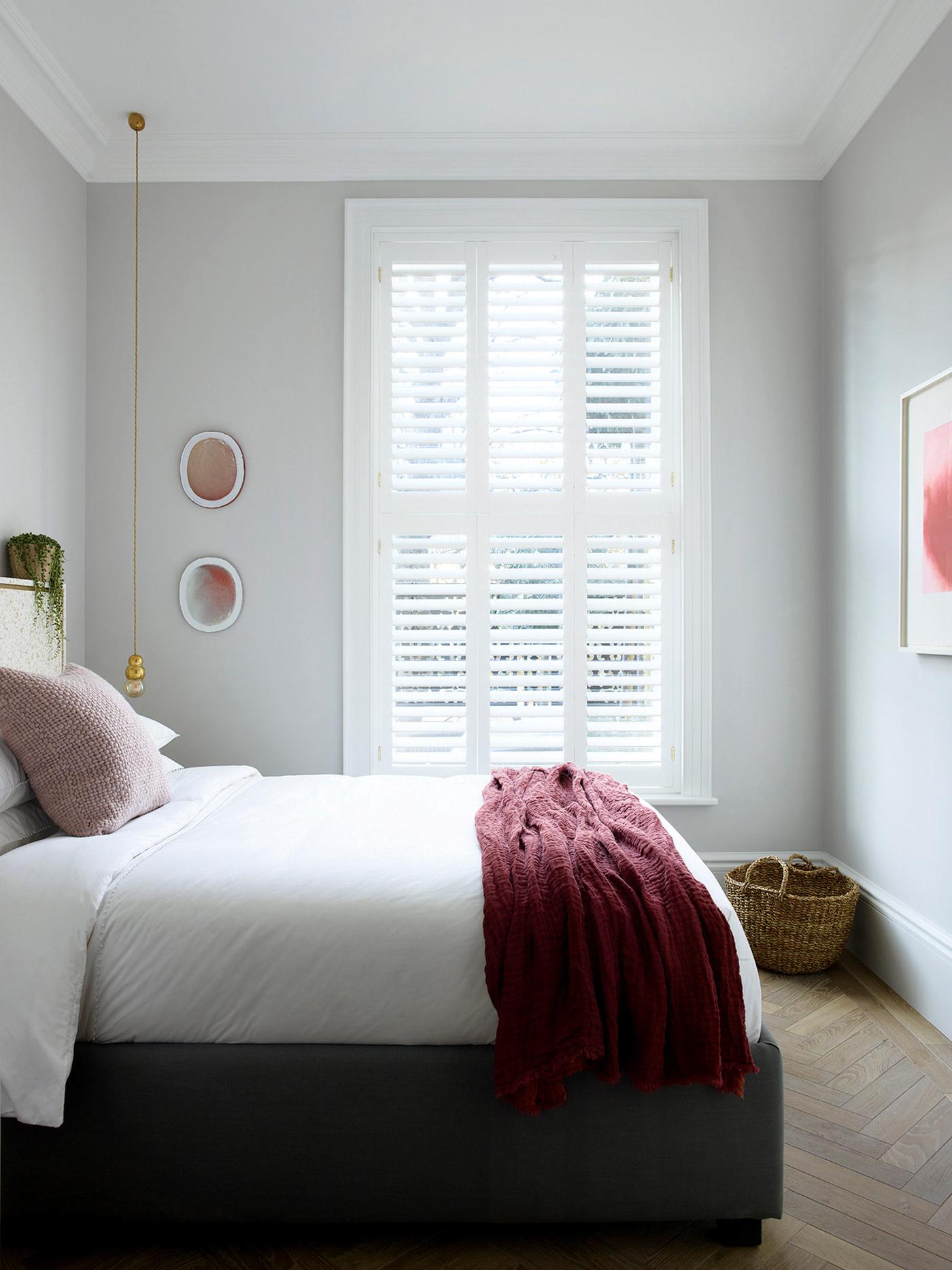 Luxurious architectural elements such as marble fireplaces, bespoke handcrafted kitchens designed by Obumex, almost-four-metre-high windows that flood the homes with natural light, and a 681sqft self-contained master en suite complete with a marble bathroom, extensive storage and a separate dressing room ("so that when guests stay, the owners can be sure of true tranquillity and privacy") ultimately contribute to a restful refuge that's rife with character and traditional elegance, and perfectly built for entertaining. "There is an overall sense of harmony; we wanted to create a seamless space for families to spend quality time with one another," says Edoardo. "This is a timeless, classic piece of London architecture that will hold its value in years to come."