There's much to be said about social media.
One could certainly argue, and with statements supported by research, its complex effects on health and the larger society. But every so often, it succeeds in what it was meant to do – to create lasting, meaningful connections.
It was through Instagram that the owners of a home in Manila found interior decorator Rachelle Castañeda-Wenger in 2015. "The wife sent me a message saying my aesthetic was the style they were looking for – eclectic, something different," Rachelle recalls.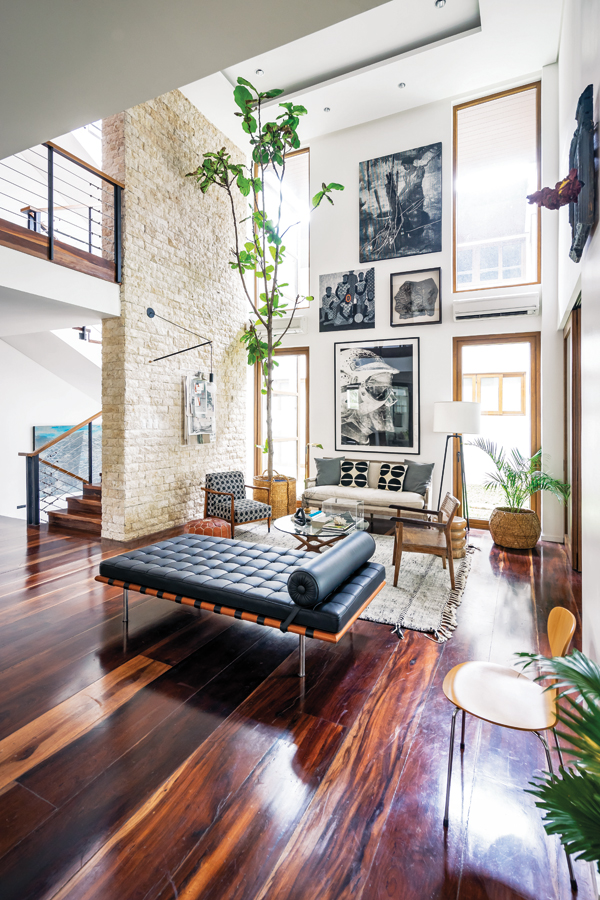 Their initial meeting went well, but seeing the designer's own house sealed the deal. "Rachelle invited us over, and as soon as we entered her place, we knew it was what we wanted," the husband shares. "From the beginning, we agreed we didn't want to walk into something that felt like a hotel room, or a showroom of designer furniture. For our home we wanted something with character and soul. It's about the feel of it."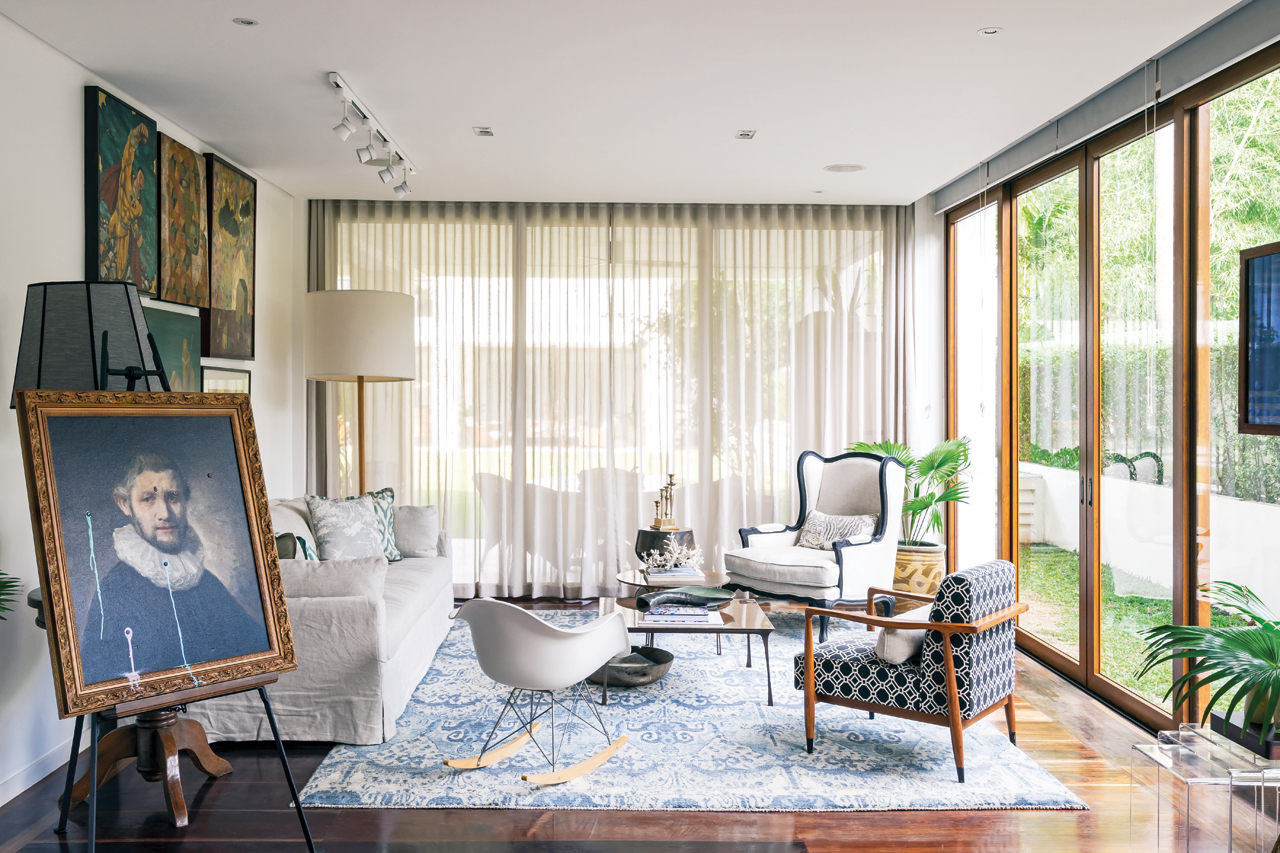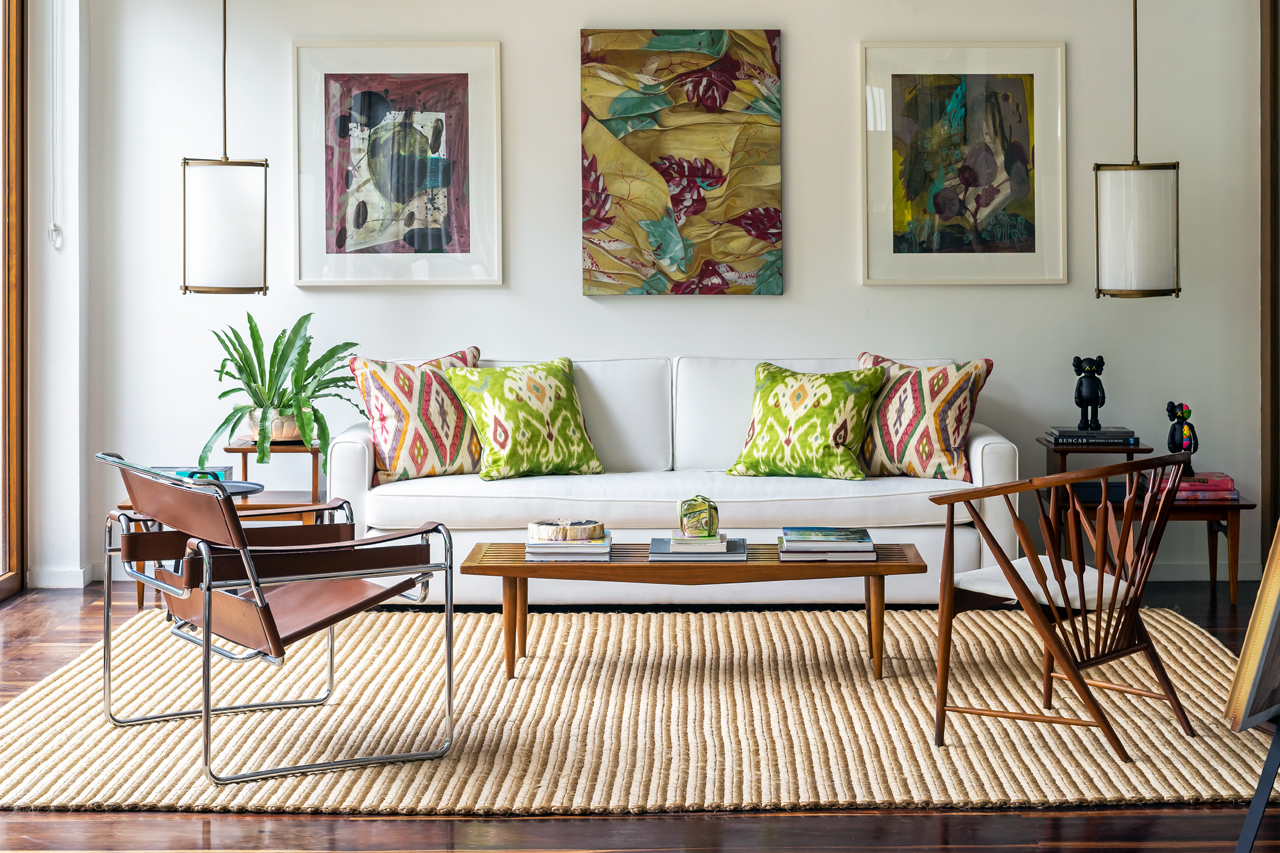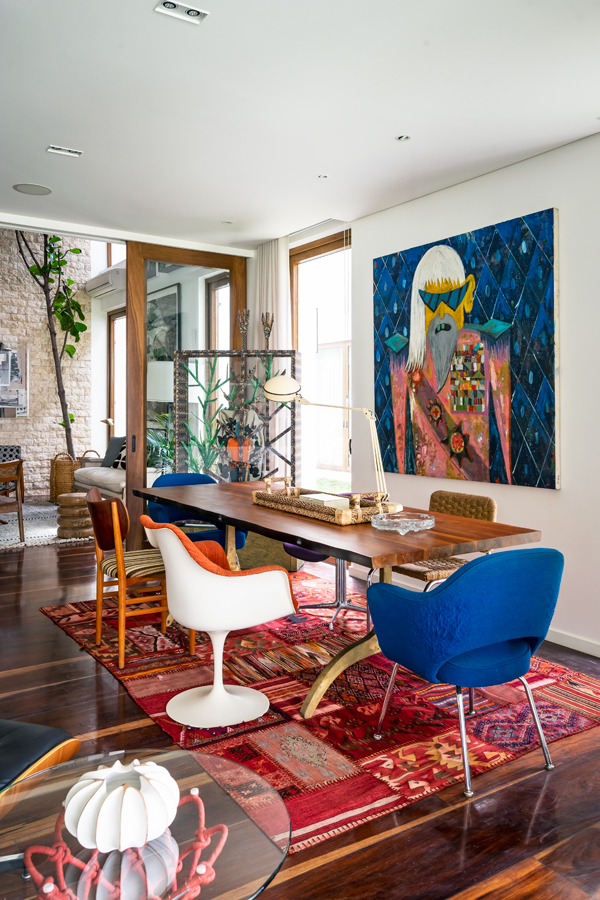 For our home we wanted something with character and soul. It's about the feel of it.
Rachelle describes the wife as the project manager, responsible for the sourcing and purchasing, while she jokes that the husband was her protégé and co-designer. Together, they sought to create the family's forever home.
Over the span of the three-year collaboration, it's clear from the easy banter between the designer and her clients that the working relationship has evolved into a real friendship, affording Rachelle the trust and creative freedom necessary to transform an empty shell into something special. "They 100 per cent made me feel like this was my home too."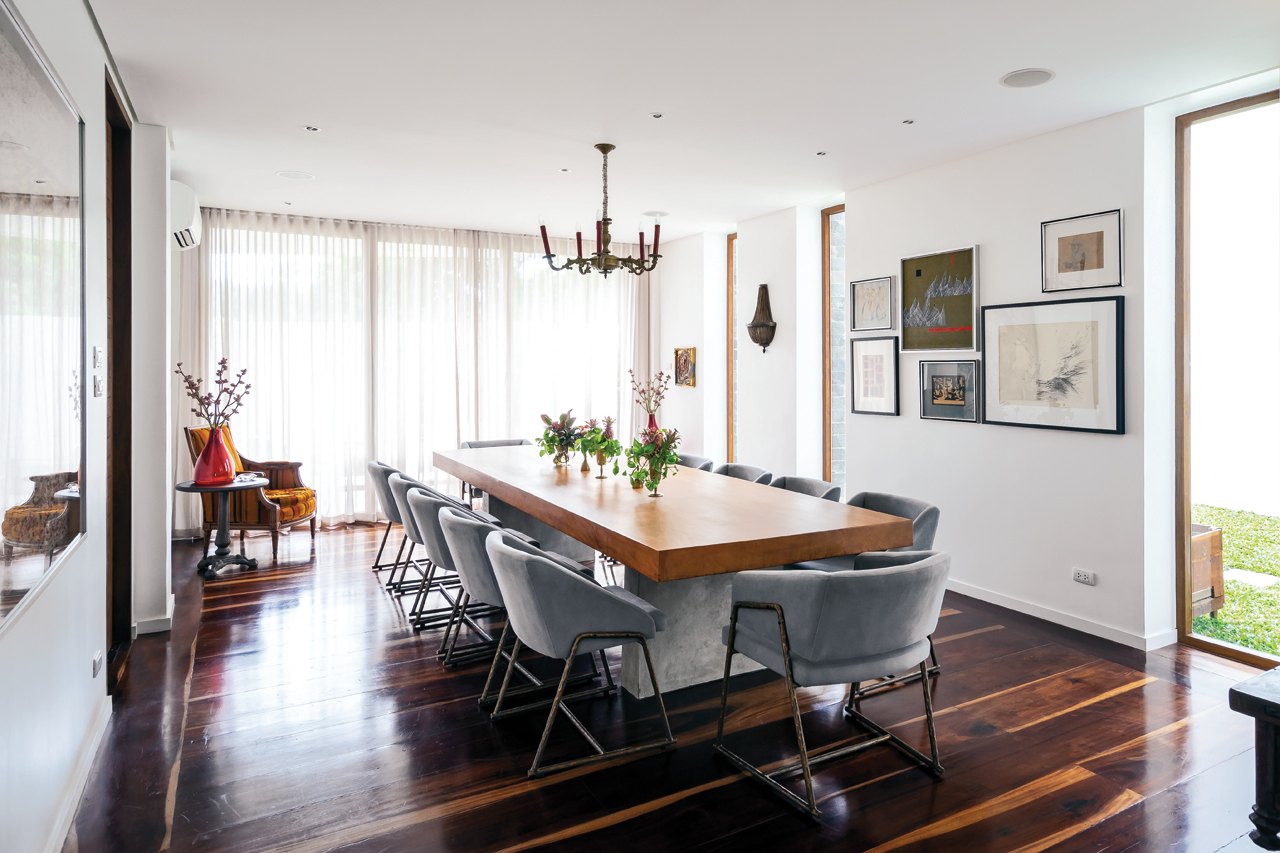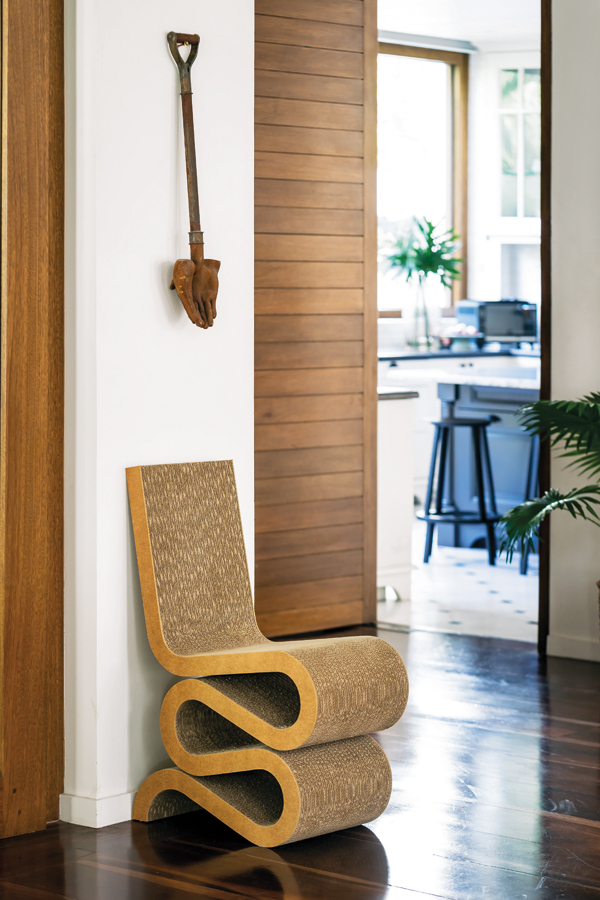 Rachelle's task was to curate and compose the couple's substantial collection of furniture and objects – mirrors and chandeliers inherited and restored; rugs from a Morocco trip; pieces picked up from flea markets and even Salvation Army in Los Angeles. Stemming from his enthusiasm for midcentury modern design, iconic pieces such as Frank Gehry's Wiggle chair, Mies van der Rohe's Barcelona couch, and Eero Saarinen's Tulip chairs were obtained at vintage stores.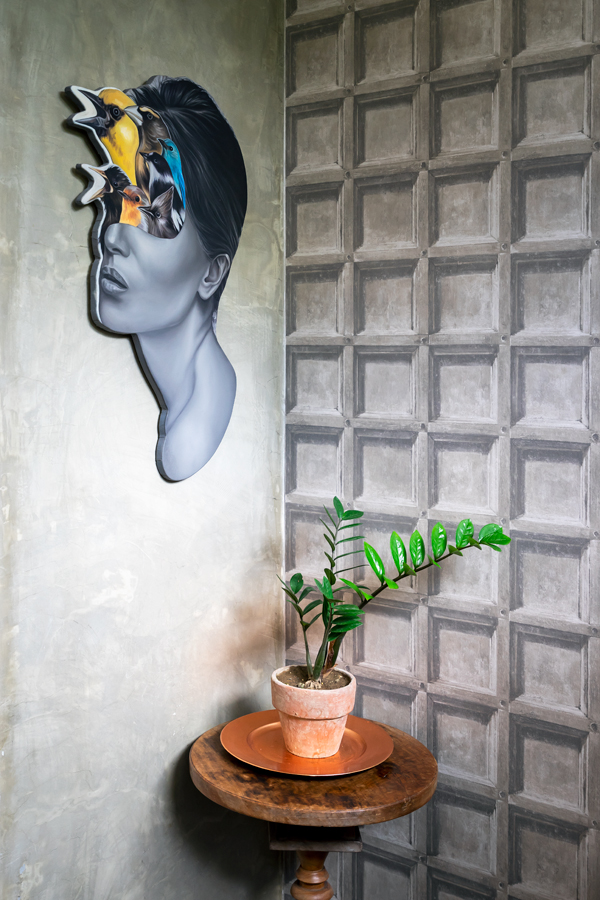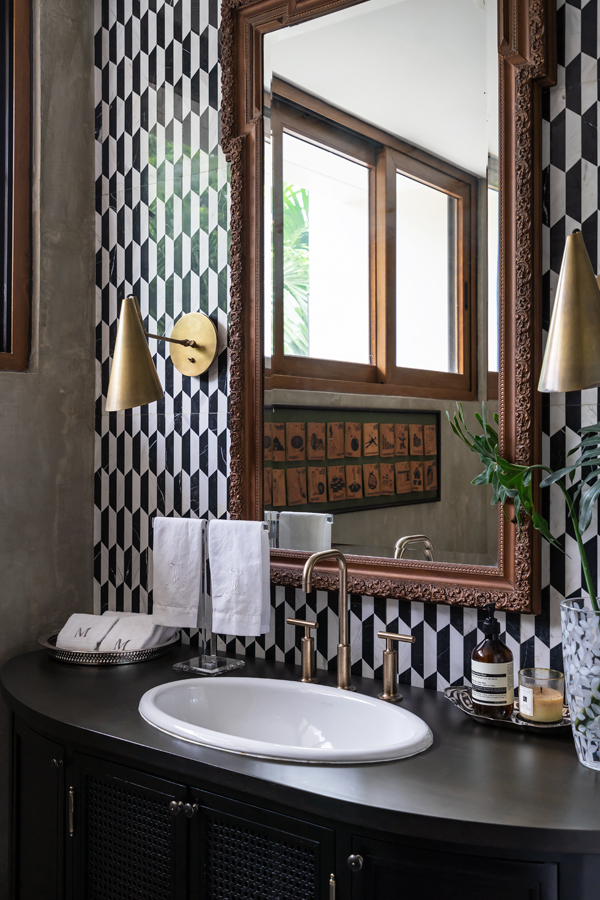 "A lot of the stuff is very personal to us and we think it's more meaningful that way, rather than picking everything out in one go," the husband says. "Even if you come here for the 10th time, you'll find something new," Rachelle adds. "It slowly reveals itself to you."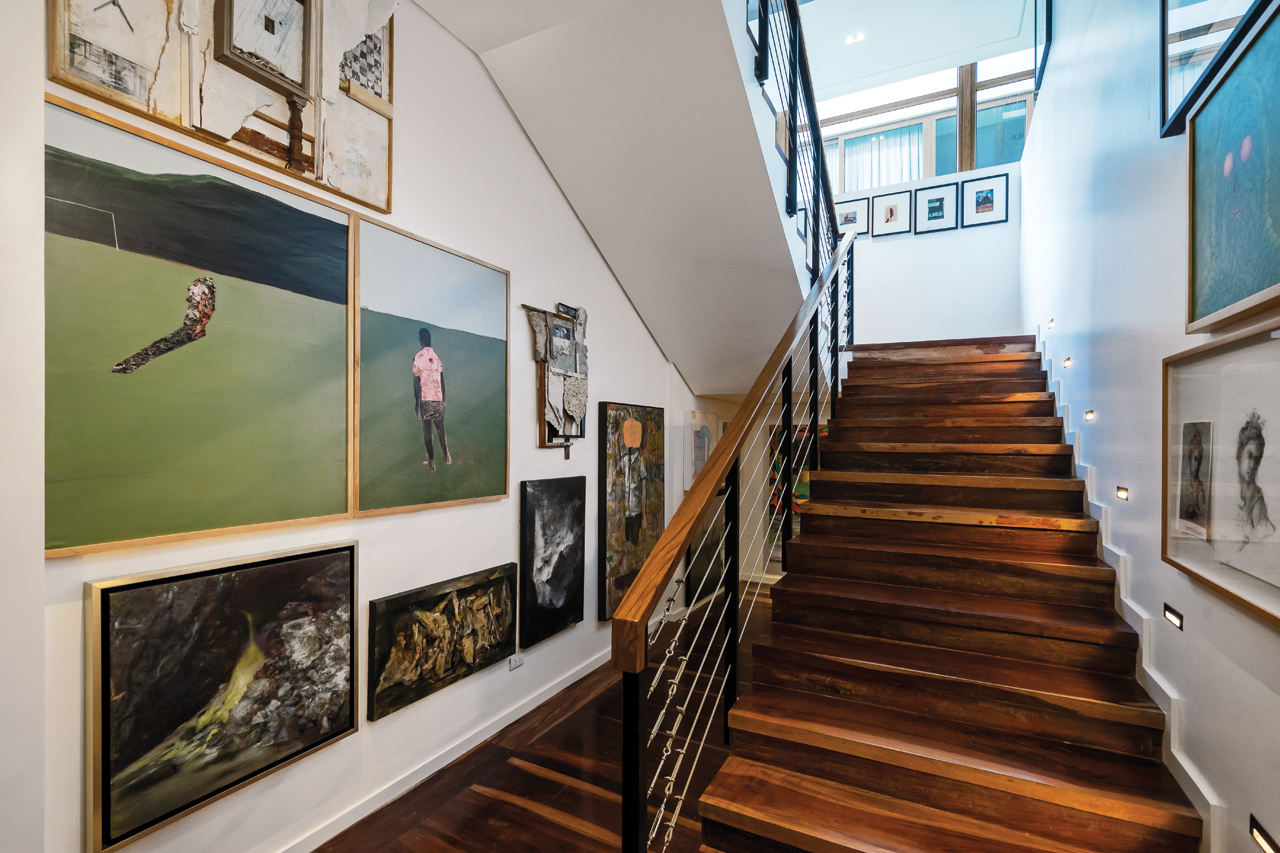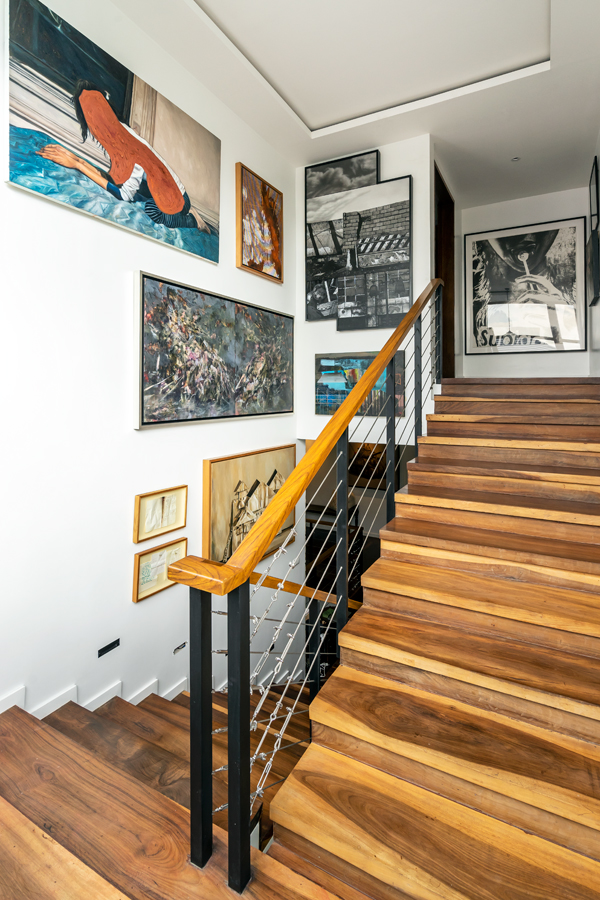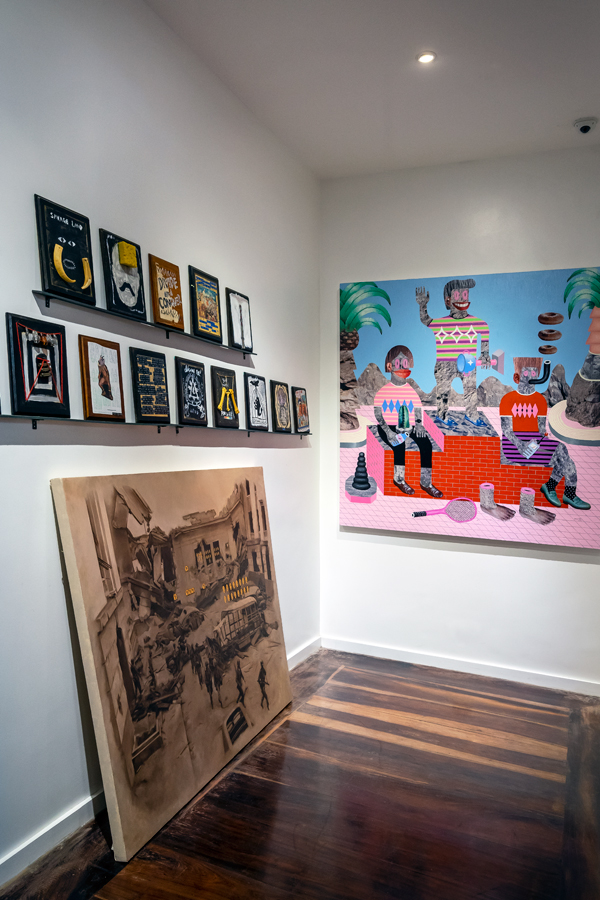 An art aficionado, the husband counts around 300 works in his personal collection, assembled over 13 years – "just lying around, pure chaos," he laughs.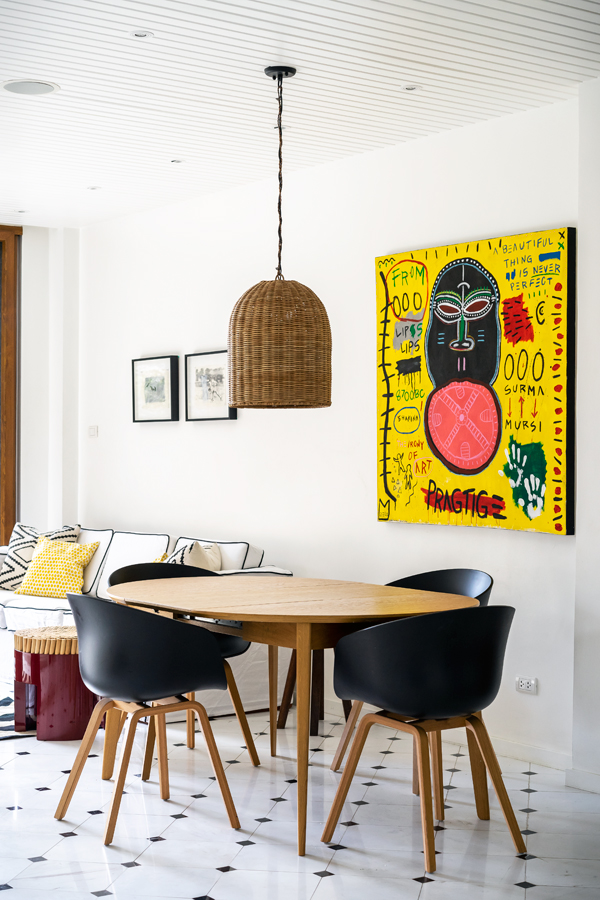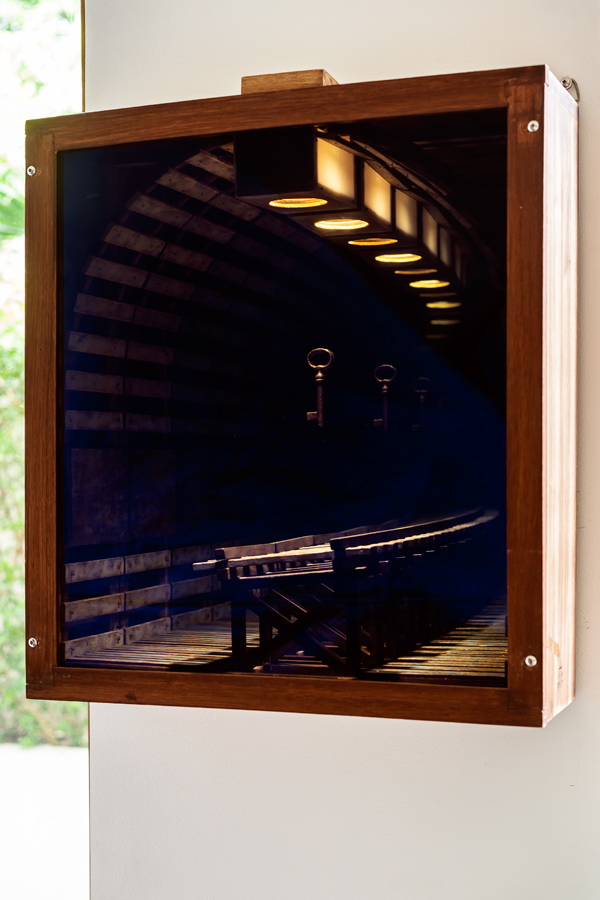 To arrange the art, they tapped Sidd Perez, curator at the National University of Singapore and a personal friend. Among the Filipino artists with works on display here are Zean Cabangis, Cian Dayrit, Mark Justiniani, Keb Cerda, Rodel Tapaya, Marina Cruz, and Mark Aran Reyes. Like all truly passionate collectors, he recalls most of the circumstances surrounding his acquisitions.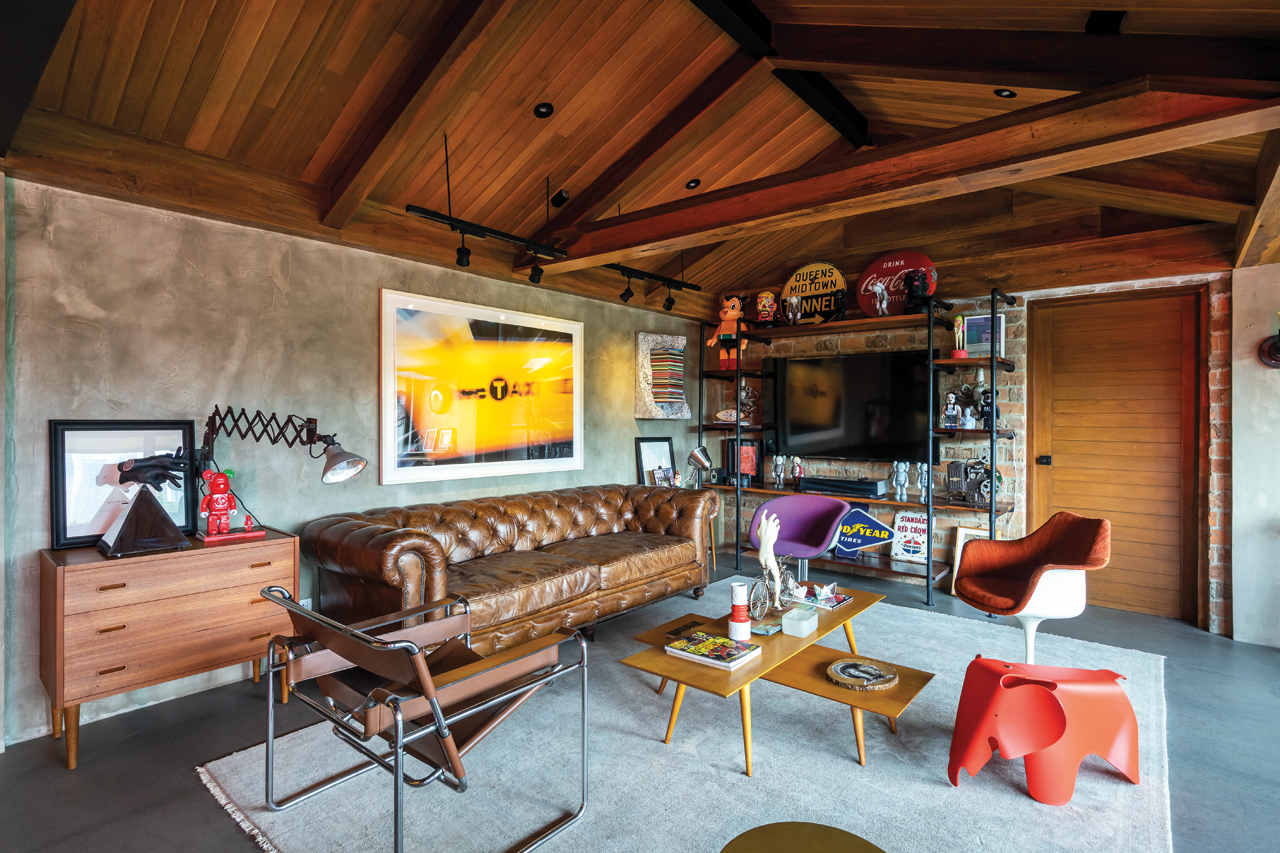 In the man cave, an industrial space influenced by his university years in Boston, a neon installation by Filipino artist Yeo Kaa holds court.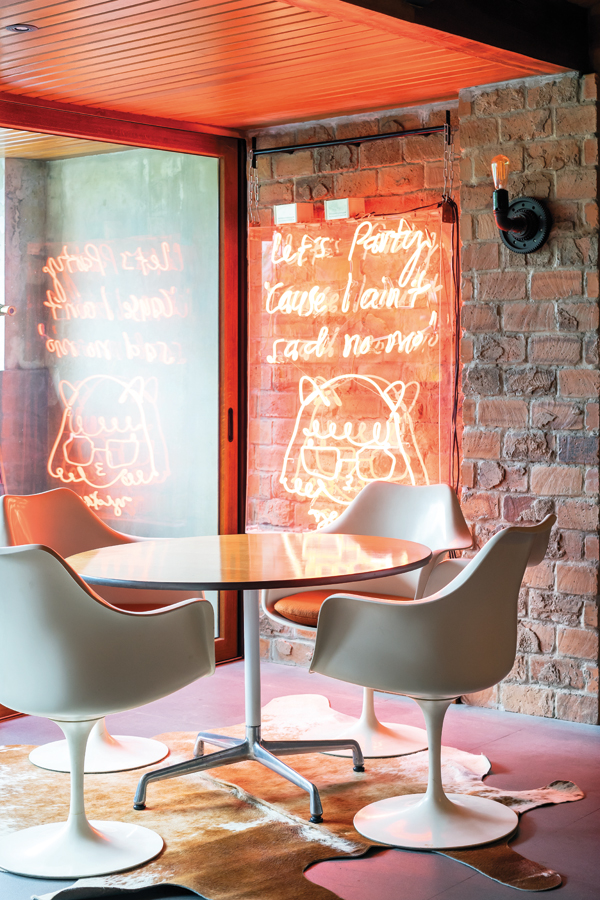 "I have a good story about this one," he offers, visibly excited as he recounts how he had chased down the artist and was initially rebuffed, told it belonged to someone else. "But neon, for me, is the holy grail of signage. I did more research and found out she actually wanted to keep the work for herself. When I saw her at an art fair some time later, I approached her again. This time she finally agreed to sell it to me."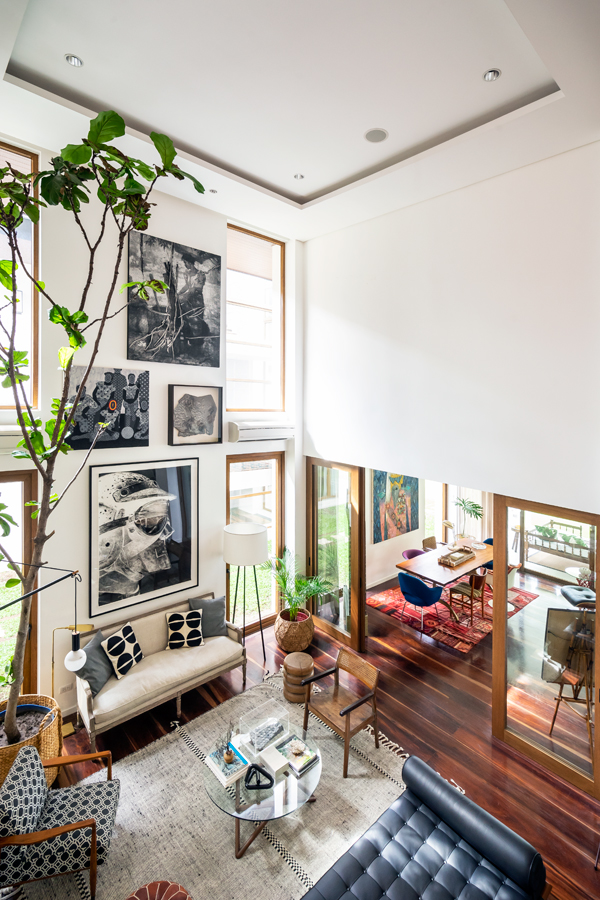 Surveying the ground floor from the second storey, with its amalgam of textures, collected furniture, and works of art, the home mirrors the designer's personal style, but more importantly reflects its owners' history and their way of life. "There are a lot of beautiful houses, but the ones with charm, meaning and soul – those are special," succinctly concludes Rachelle. "This is a special house."
A version of this article originally appears in our March 2019 issue, available on newsstands now.
Photography: Toto Labrador, assisted by Alejandro Rivera