When it comes to creating a home for rest, leisure, and quality time with the family, there's no going wrong with applying a quintessential Japanese aesthetic – that of a neutral palette, dominance of wood, and solid craftsmanship.
Such qualities make for a warm and enduring home for a family – especially for this young brood of four in Kamisu, a southeastern city in Japan's Ibaraki Prefecture.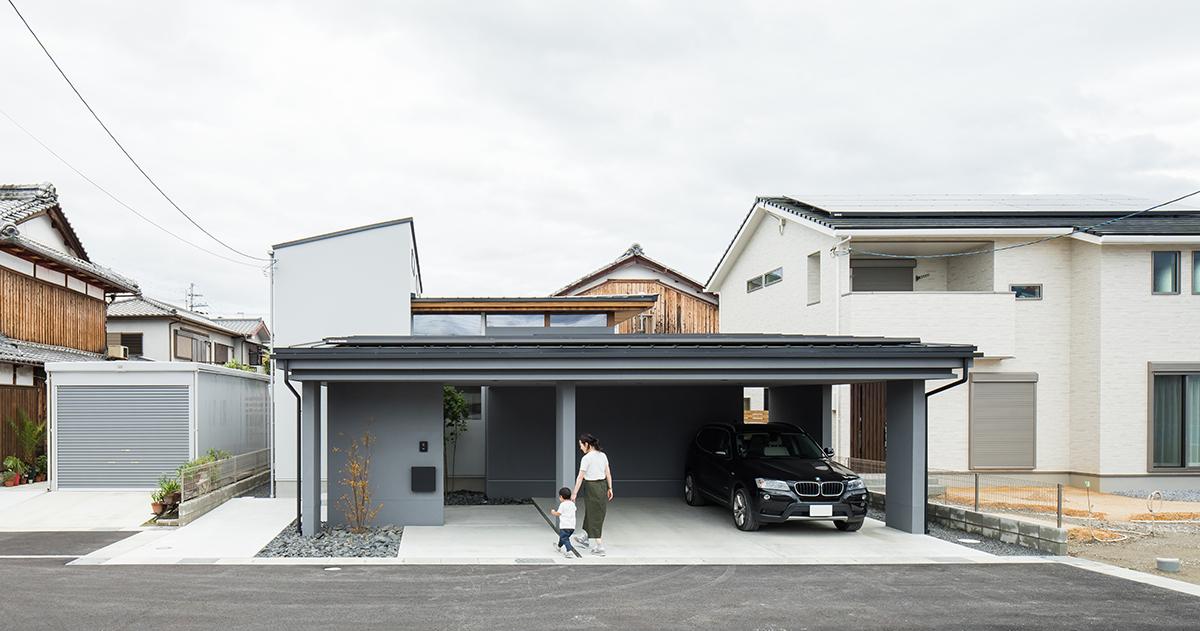 The couple had purchased about 3,230sqft of land surrounded by Japanese-style houses. To build their nest, they sought the help of Alts Design Office, an architecture firm with offices in Shiga and Tokyo.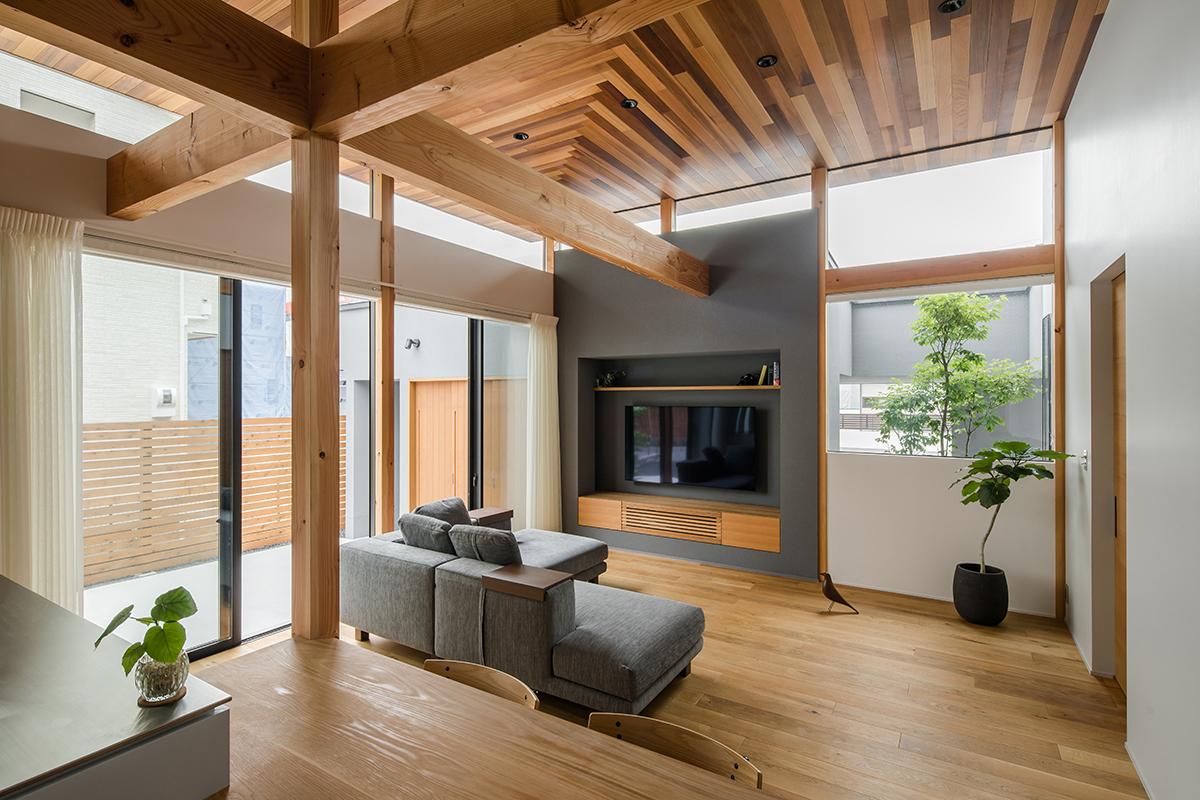 Along with inspiration from neighbouring houses, the family requested for a bright and spacious home that also allowed for privacy.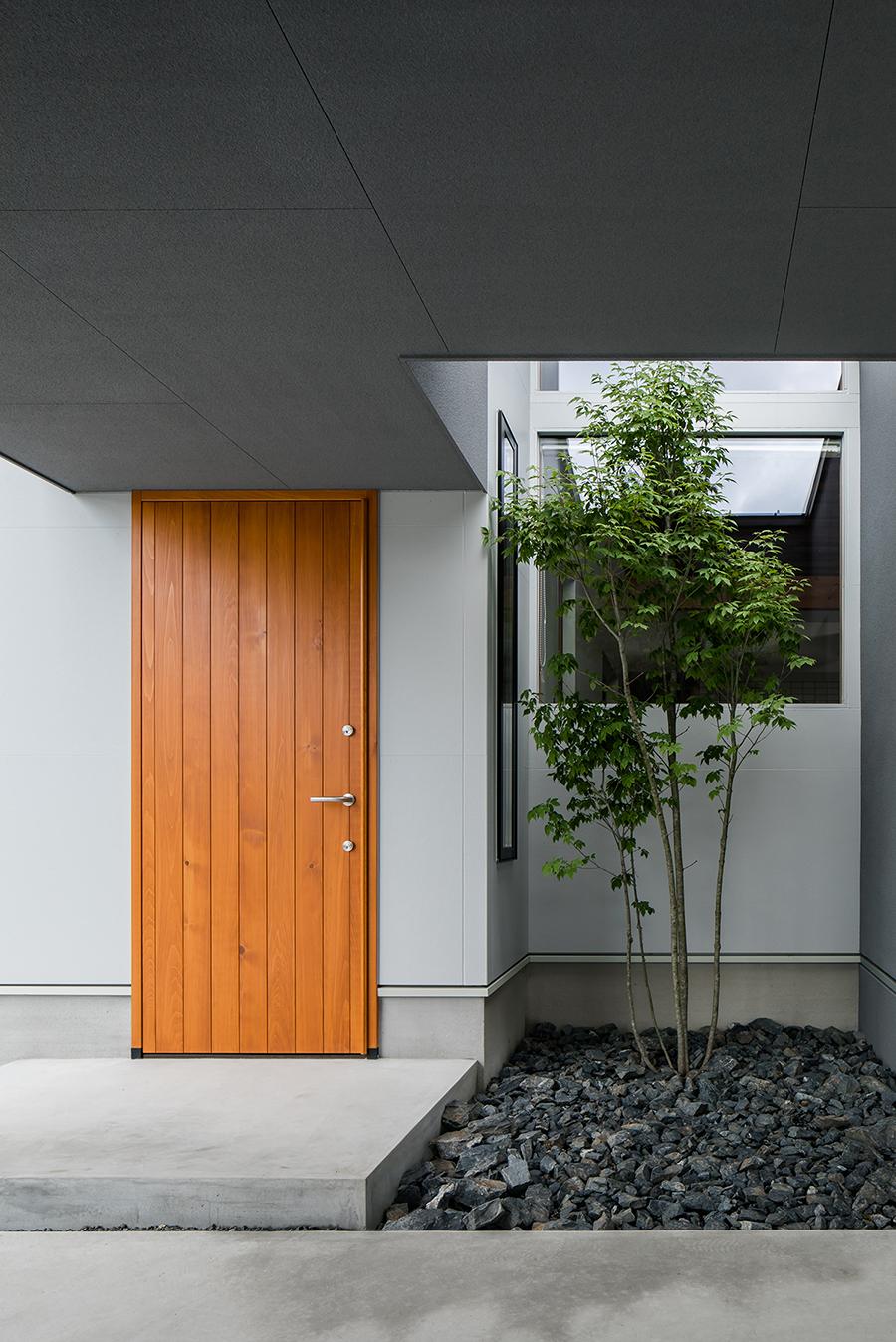 Led by CEO and creative director Sumiou Mizumoto, the firm built a two-storey loft-style residence covering about 1,370sqft. As with most traditional Japanese residences, the home features a gate and pathway through some greenery leading up to the entrance. The amount of privacy grows as one further enters the house.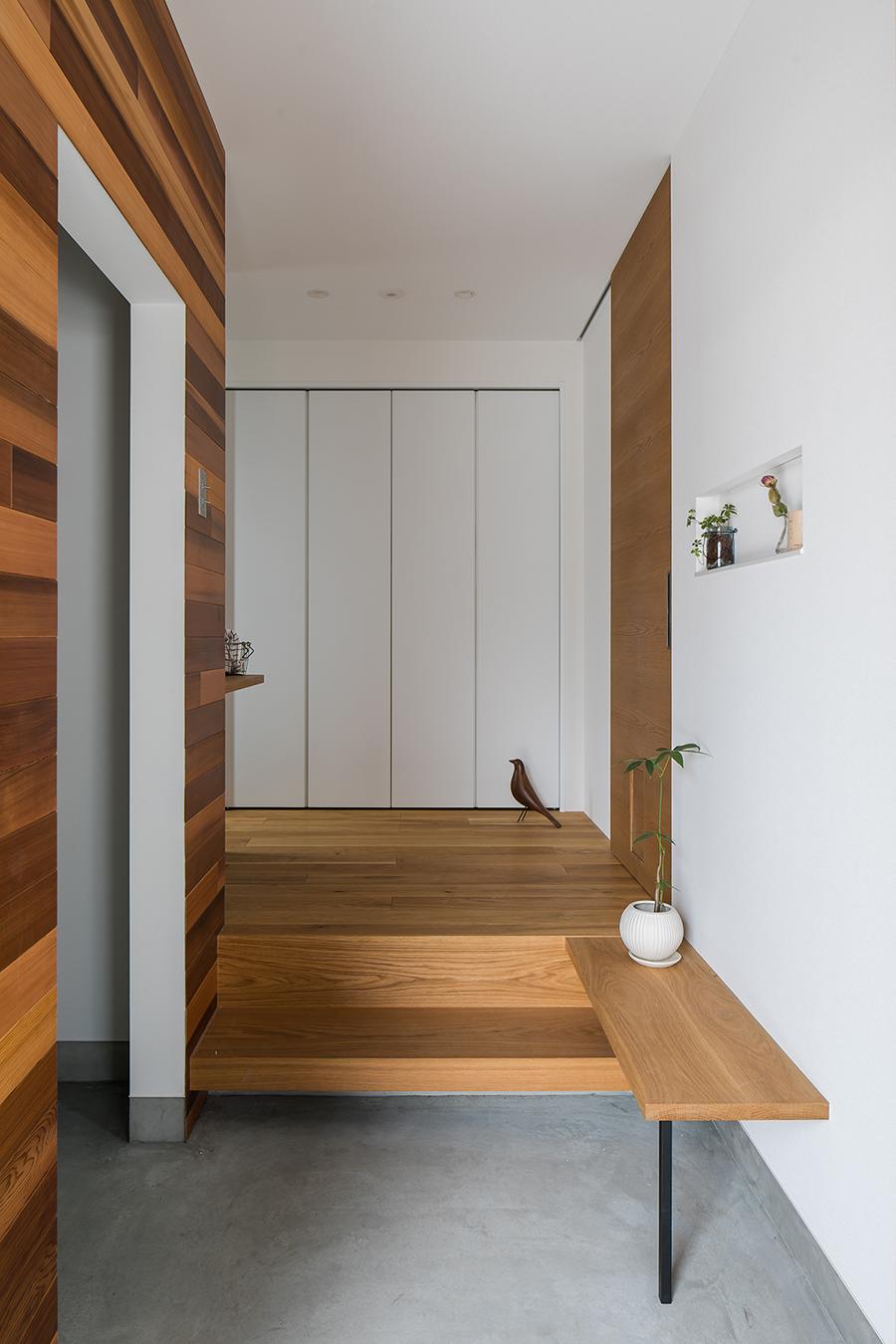 Past the main door is an entrance hall, outfitted with a bench and some built-in storage space.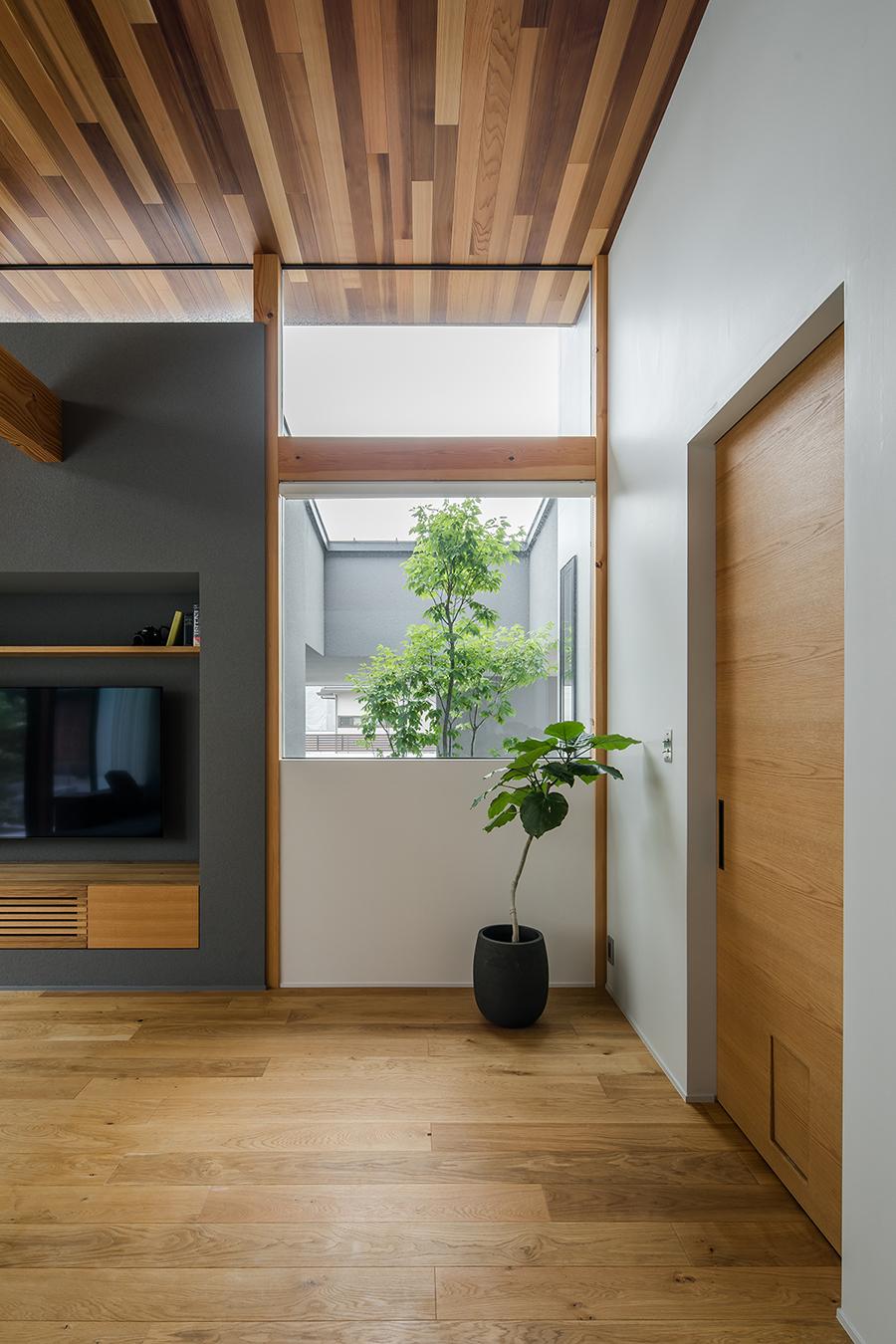 Through a second door – designed with a smaller opening for the family's pet cat – one enters a spacious, open-plan living, dining and kitchen area.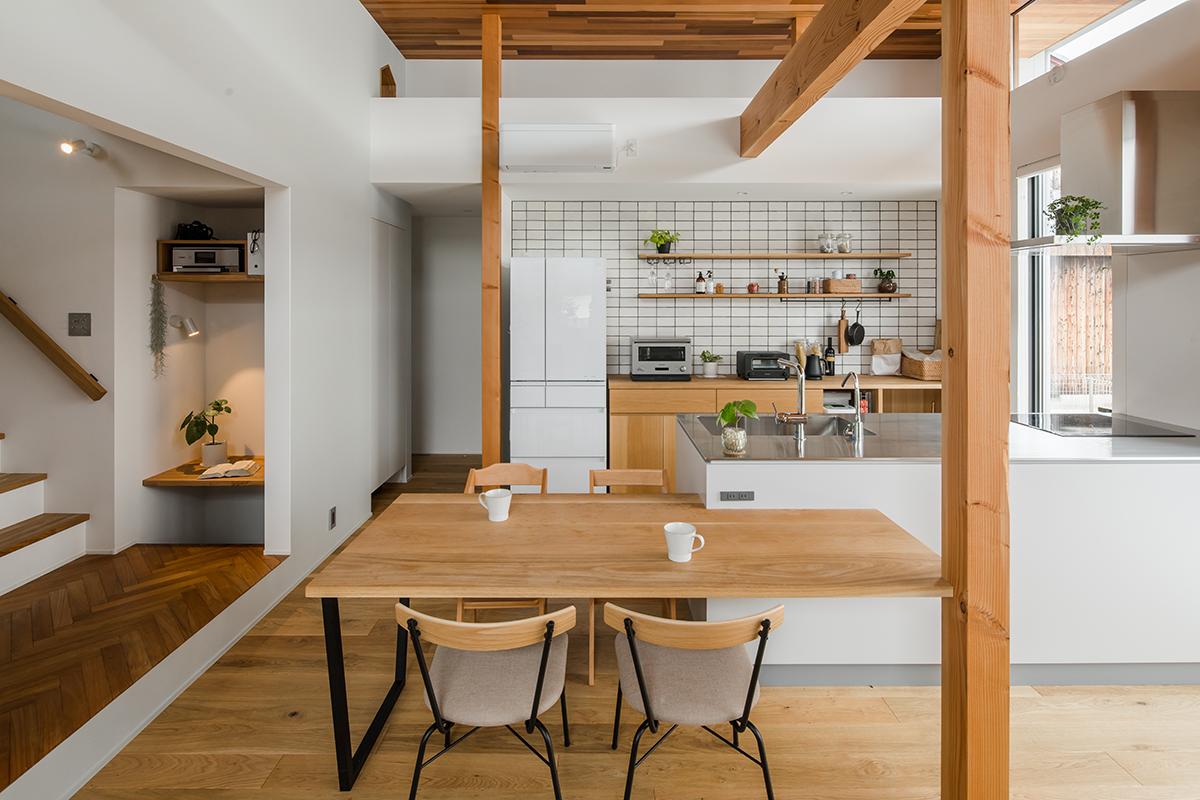 Inside, wooden beams are placed length- and width-wise across the high-ceilinged room, drenched in natural light. Wood permeates the space – in the floor, ceiling, built-in consoles and shelving.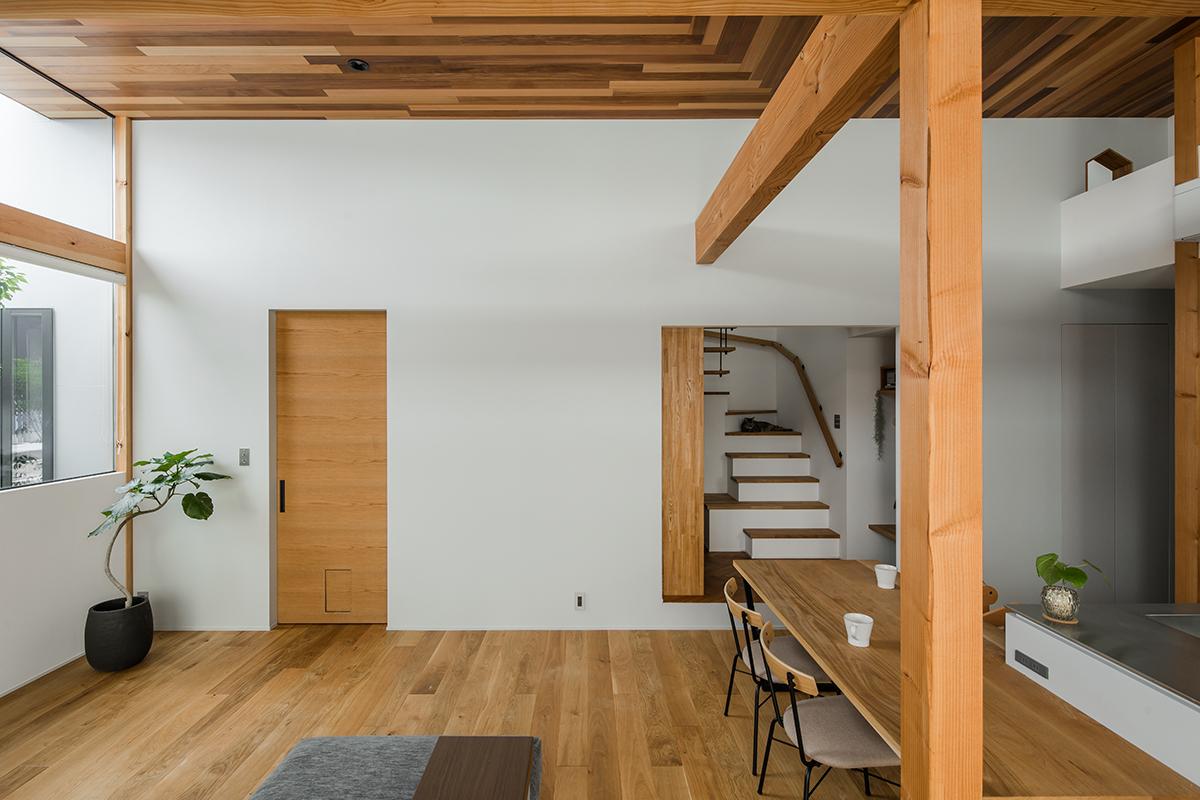 A grey sectional sofa furnishes the minimalistic living room.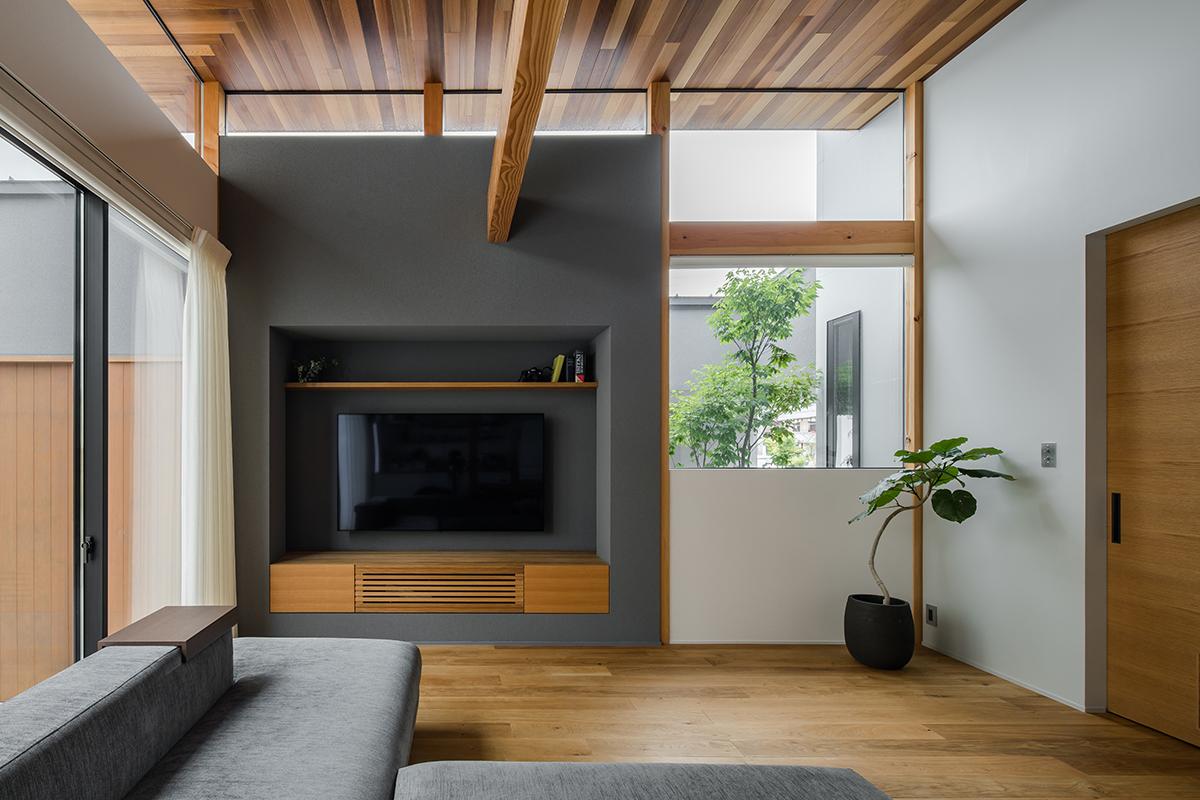 Further in, the kitchen backsplash features white tiling and wooden shelving, as well as a wooden counter, while the industrial-inspired island comes with a built-in wooden dining table.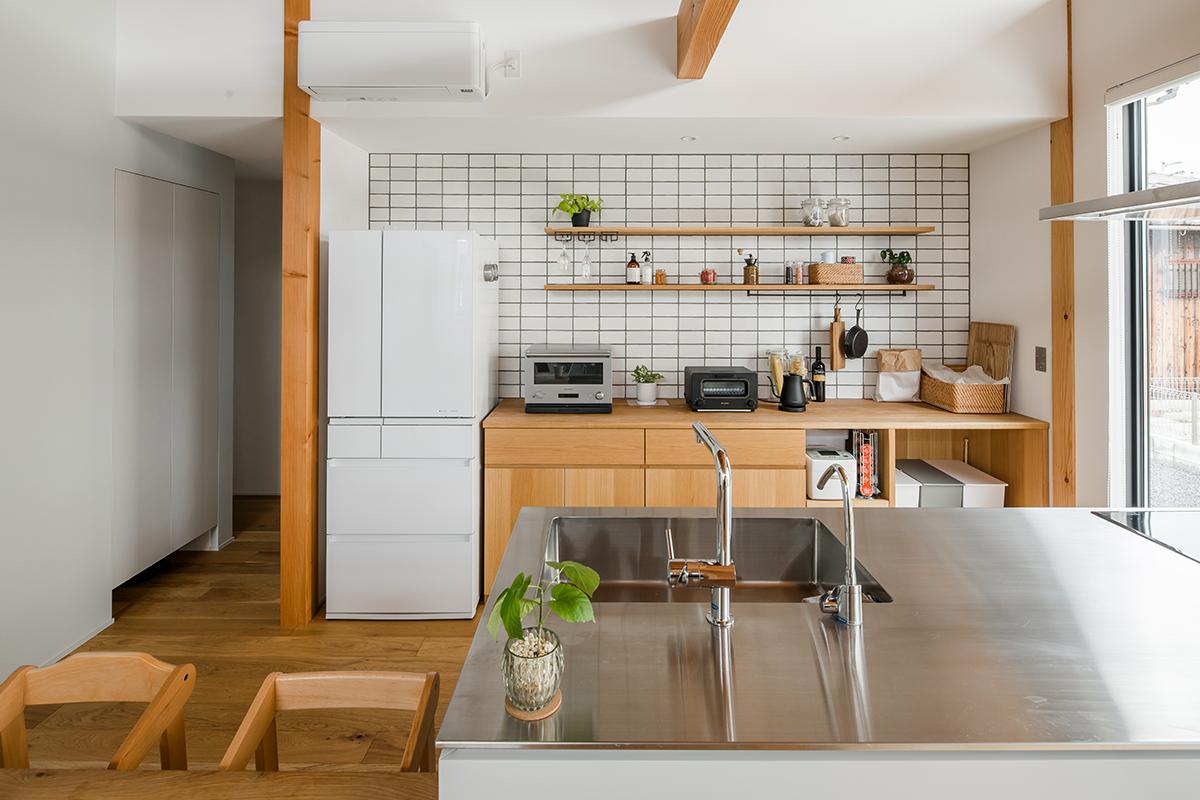 Past the island is a door to the terrace, sitting adjacent to the living room, visible through sliding doors.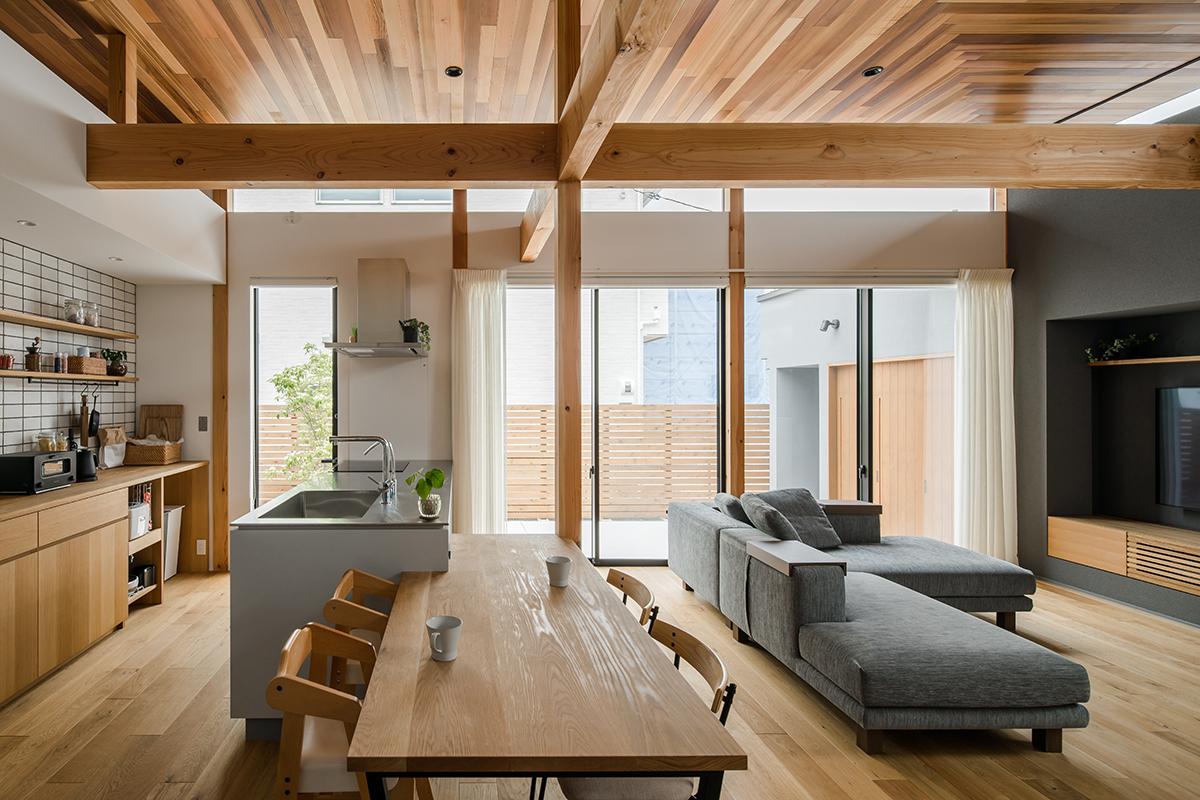 Towards the back, behind the kitchen area are the bathroom, toilet, and master bedroom.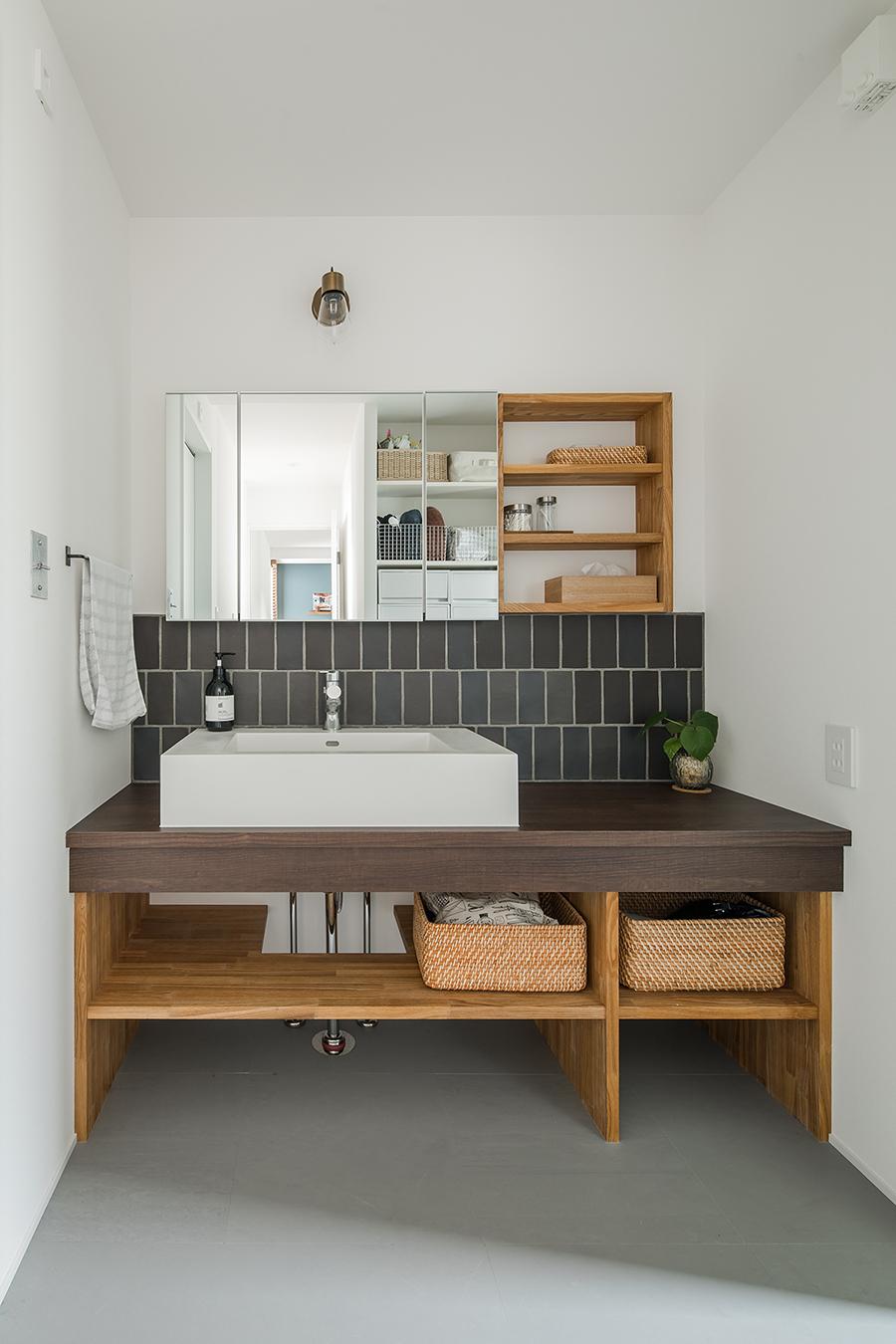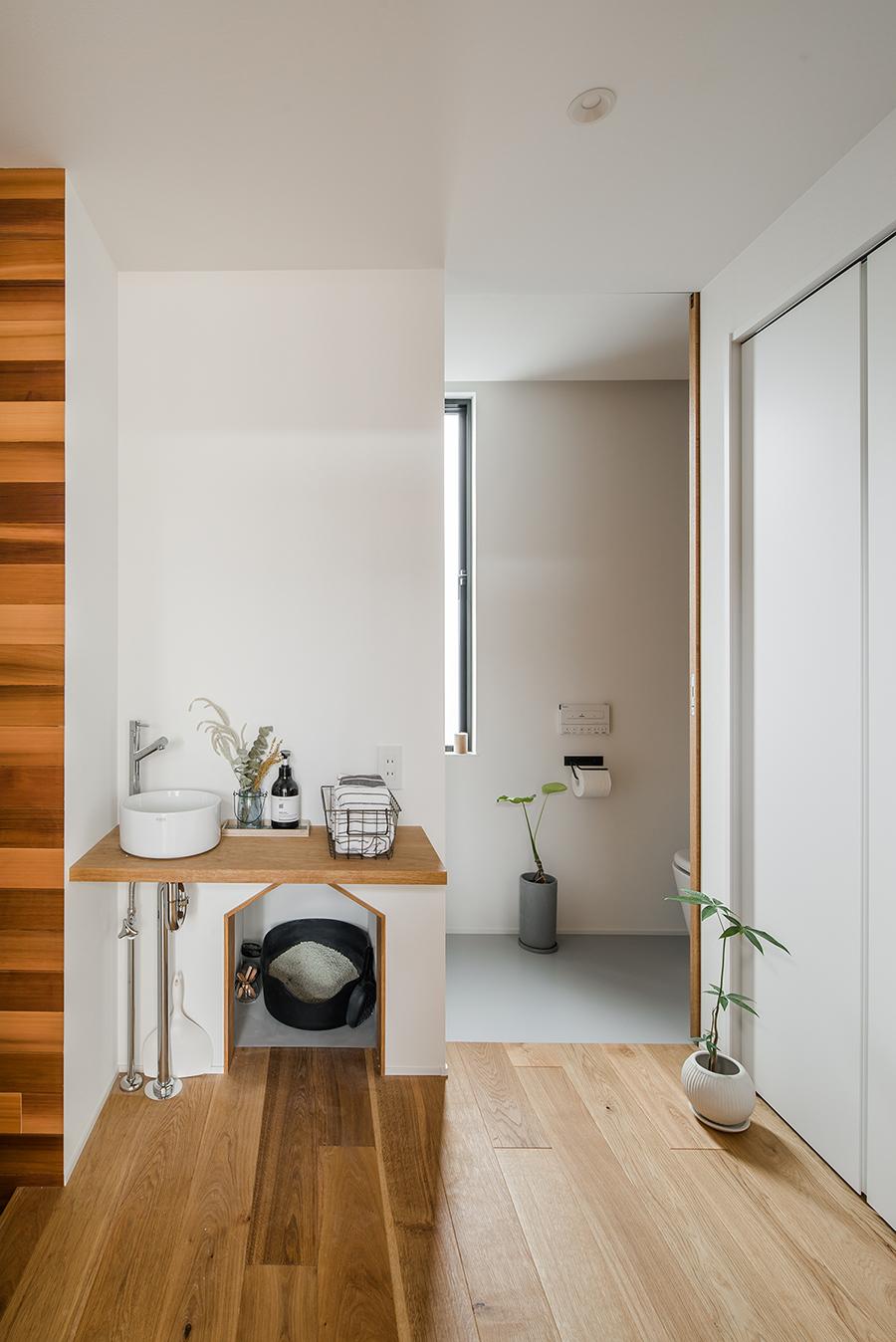 Across the kitchen, the elevated landing features a mini library complete with adjustable shelving, as well as a sitting nook. The staircase leads to the children's bedrooms and an additional storage room.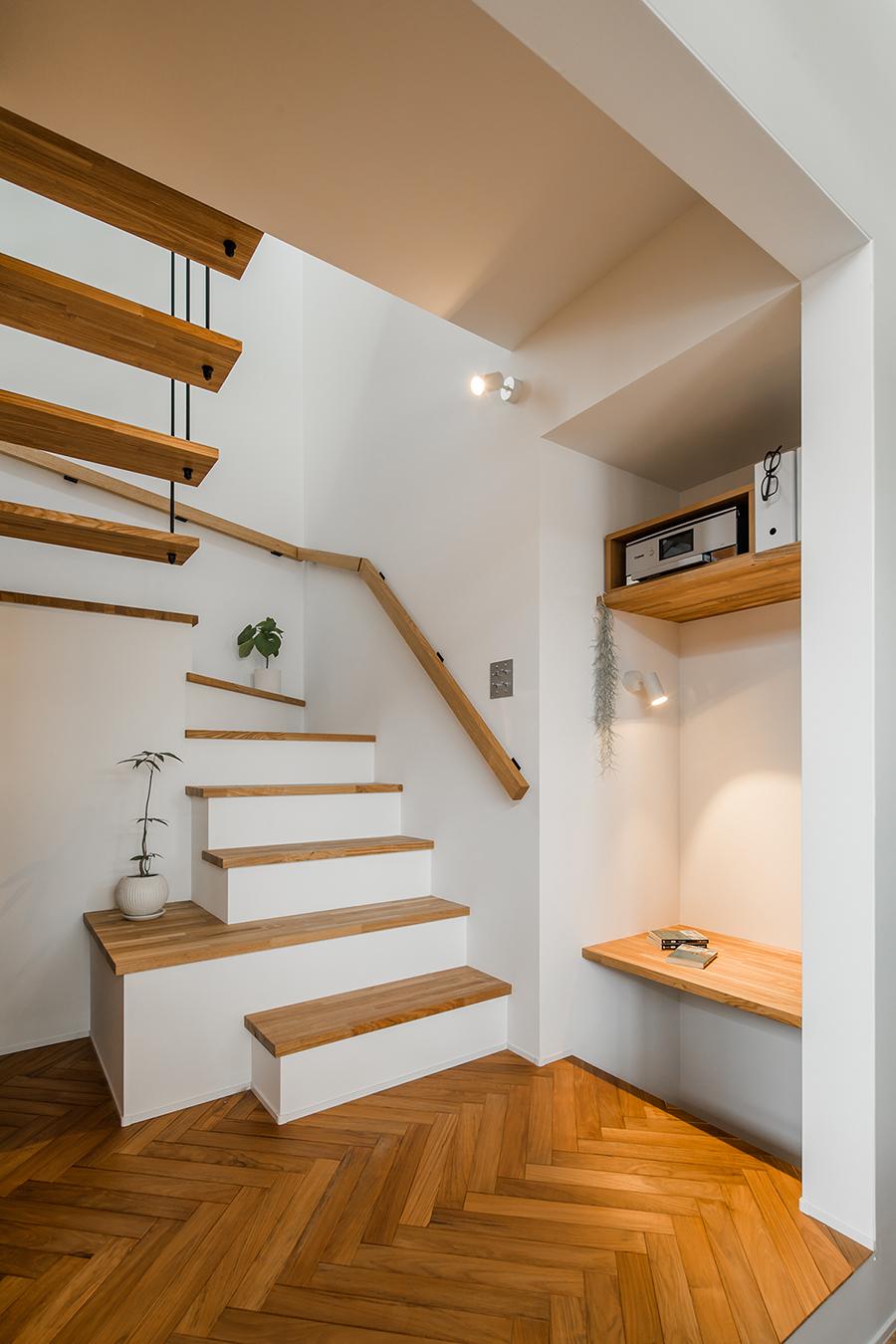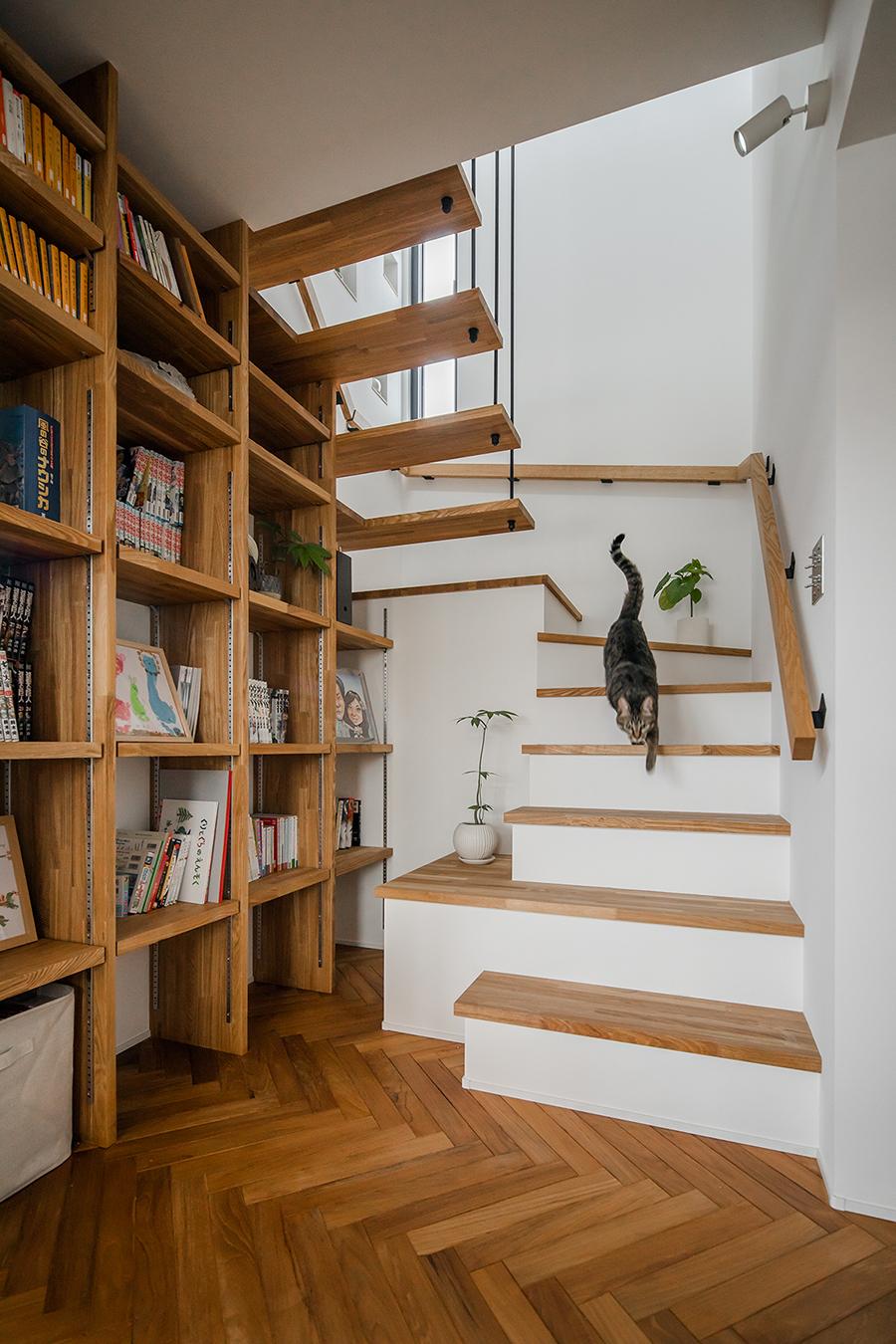 Heavy on craftsmanship, sparse on ornamentation, and replete with well-lit airiness, the house creates a solid, private respite for the young family of four.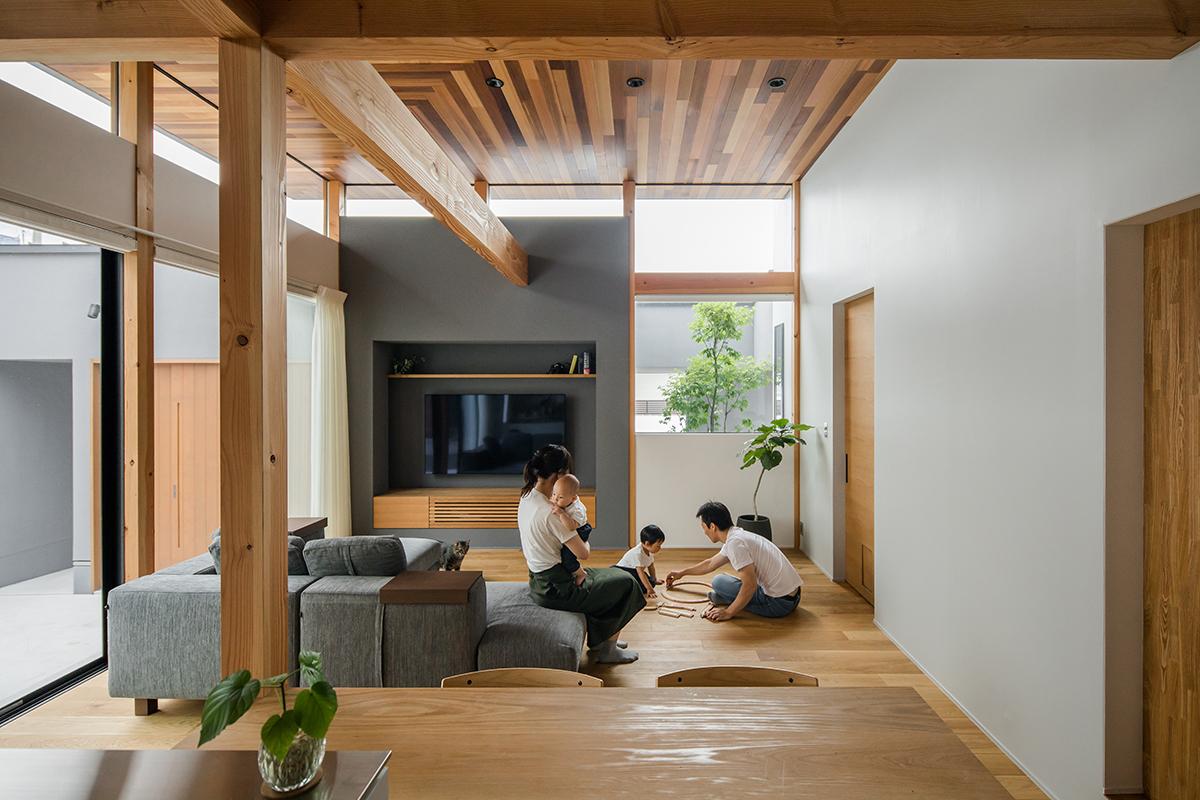 Photography by Kenta Karamura, courtesy of Alts Design Office
See more: Muji-Inspired Interiors & An Indoor Tree Mark this Contemporary Japanese Home