As the name implies, the living room is easily one of the most important rooms in our homes, it's where life happens.
Unlike kitchens or bathrooms, the living room is usually our first thought when it comes to decorating a new home. And, as most of us spend months sheltering in the place over the year, our living rooms have transformed into multifunctional spaces that balance work, entertainment and refuge.
"As the importance of both physical and mental health during the years of pandemic grows, interior design has been focusing on how the living environment can contribute to one's wellbeing more than ever, with flexible space that can become a home gym, a Zen corner for sitting meditation and green house plants," says Saul Smeding, partner and head of design at Hong Kong-based ALT-254.
1. Find Beauty in Imperfection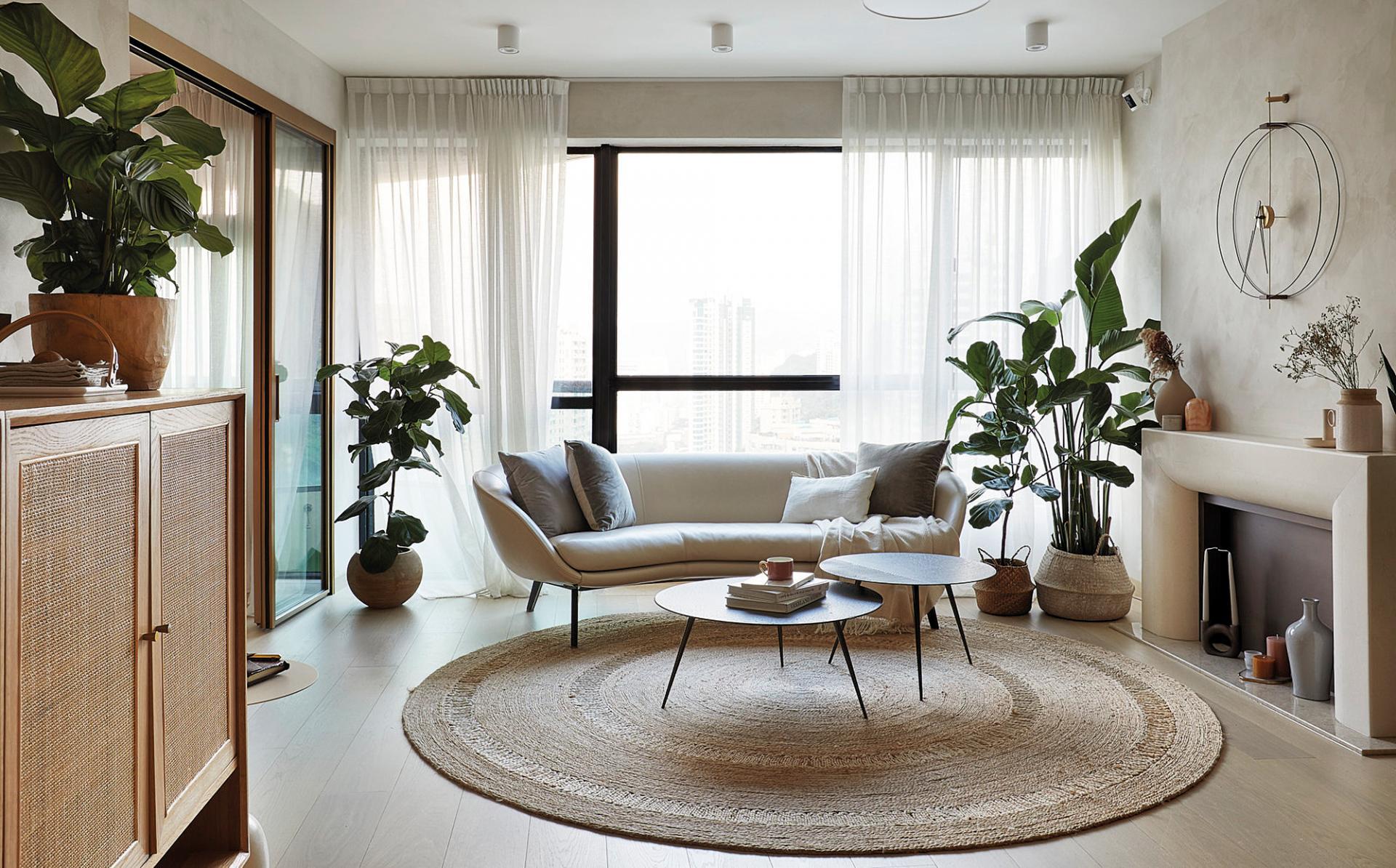 As we try to bring warmth into our homes during these restless times, the Japanese design aesthetic of wabi-sabi, which goes beyond just simple, cold minimalism, has found its place as a favourite among homeowners and designers.
"Wabi-sabi combines natural inspirations and a neutral palette with an acknowledgement of the beauty in the imperfection of daily life," Smeding explains. "Unlike minimalism, which seeks to streamline and eliminate clutter, wabi-sabi celebrates the knot in the wood or the wrinkle in the linen."
Such design also focuses on giving you a chance to loosen up at home, rather than just please an onlooker's eye. "Styles that require minimal built-ins and focus more on loose furniture that has more character are very versatile," Shihan comments.
"They can be styled up or down, depending on the homeowner's needs." Similar styles that the Singaporean designer has enjoyed doing include mid-century modern, bohemian and resort-inspired décor.
Heah is an advocate of deriving true beauty from simplicity, authenticity and imperfection as well. "We don't need excessive and pretentious decorations to make a space beautiful, sometimes keeping the decorations minimal allows the detail from the natural materials to speak for itself," he says.
Citing his heritage as one of his greatest inspirations, he defines his style as "the fusion of the old and the new, eastern meets western, the fluidity between different periods".
"The essence of my work is carefully preserving elements of heritage while conceptualising contemporary living in a cultural context," he adds. "The style of a home goes beyond aesthetics, but honouring both the past and the present."
2. Choose the Right Colour and Texture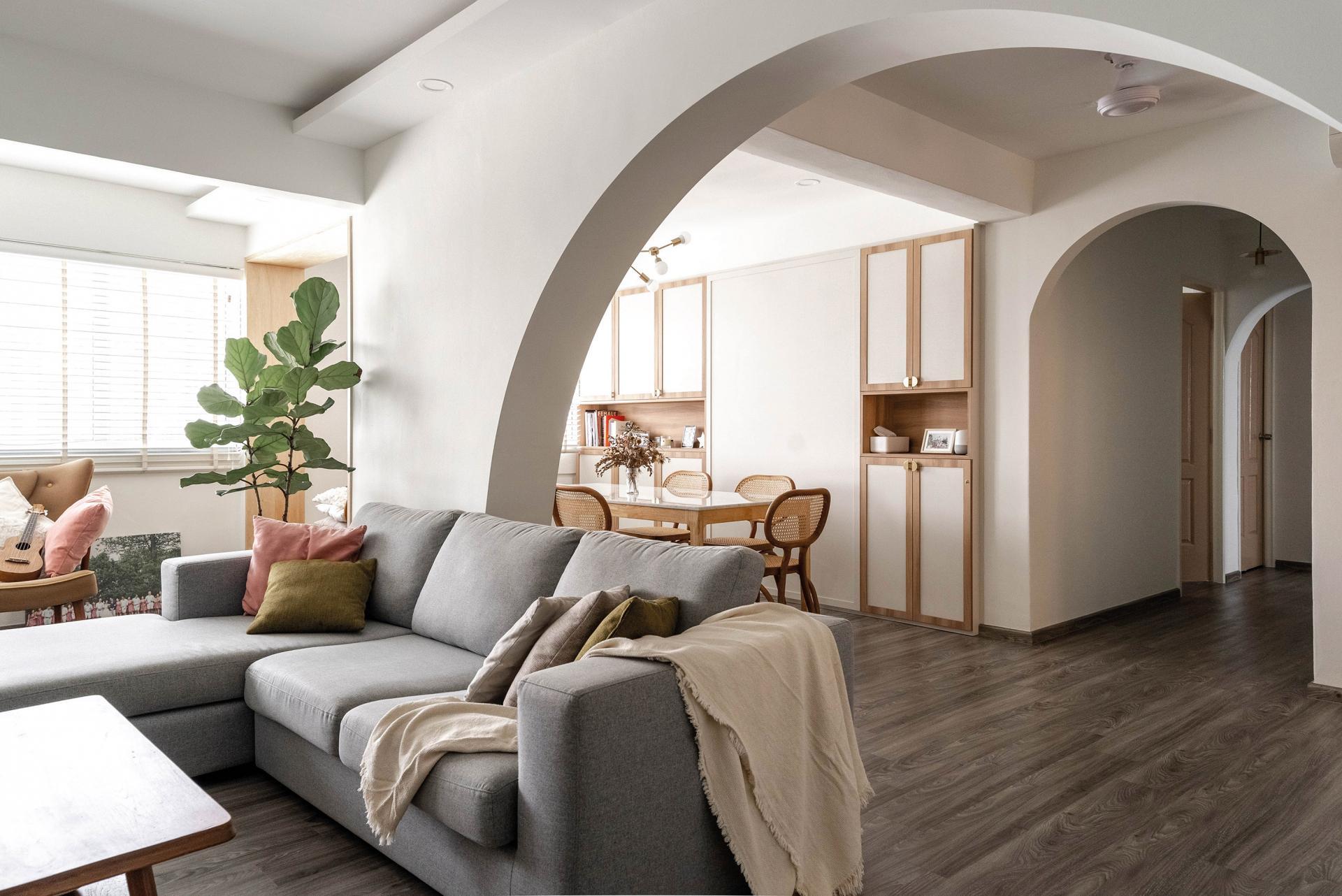 While we seek to elevate our mental wellness, earthy tones – soothing colours that are rooted in nature – have stood their ground in our living rooms. "I gravitate towards earthly palettes and I seek tranquillity in natural tactile materials that translate into a timeless elegance," Heah says.
"For example, the use of reclaimed wood that ages artistically with time; natural fabrics that add warmth to a space; leather that softens; and the imperfection of natural stone or floorboards that reveal more of a home soul's every year."
Smeding agrees on using natural materials in neutral earthy tones for the majority of the space to create a welcoming and cosy atmosphere, layering on accents in fine decorative items for more character.
Contrary to popular belief, earthy tones are not limited to muddy brown colours. Shihan has been introducing colours such as terracotta, burnt sienna, and other browns with red undertones in the material palette for versatility, before carefully adding textures and patterns through accessories or feature surfaces.
"Be mindful of detailing such as metal accents on handles and trims," Shihan continues. "Consider your existing furniture and furnishings and those that you already have your eyes on – do they pair well with your chosen palette?"
3. Layer with Fixtures and Furnishings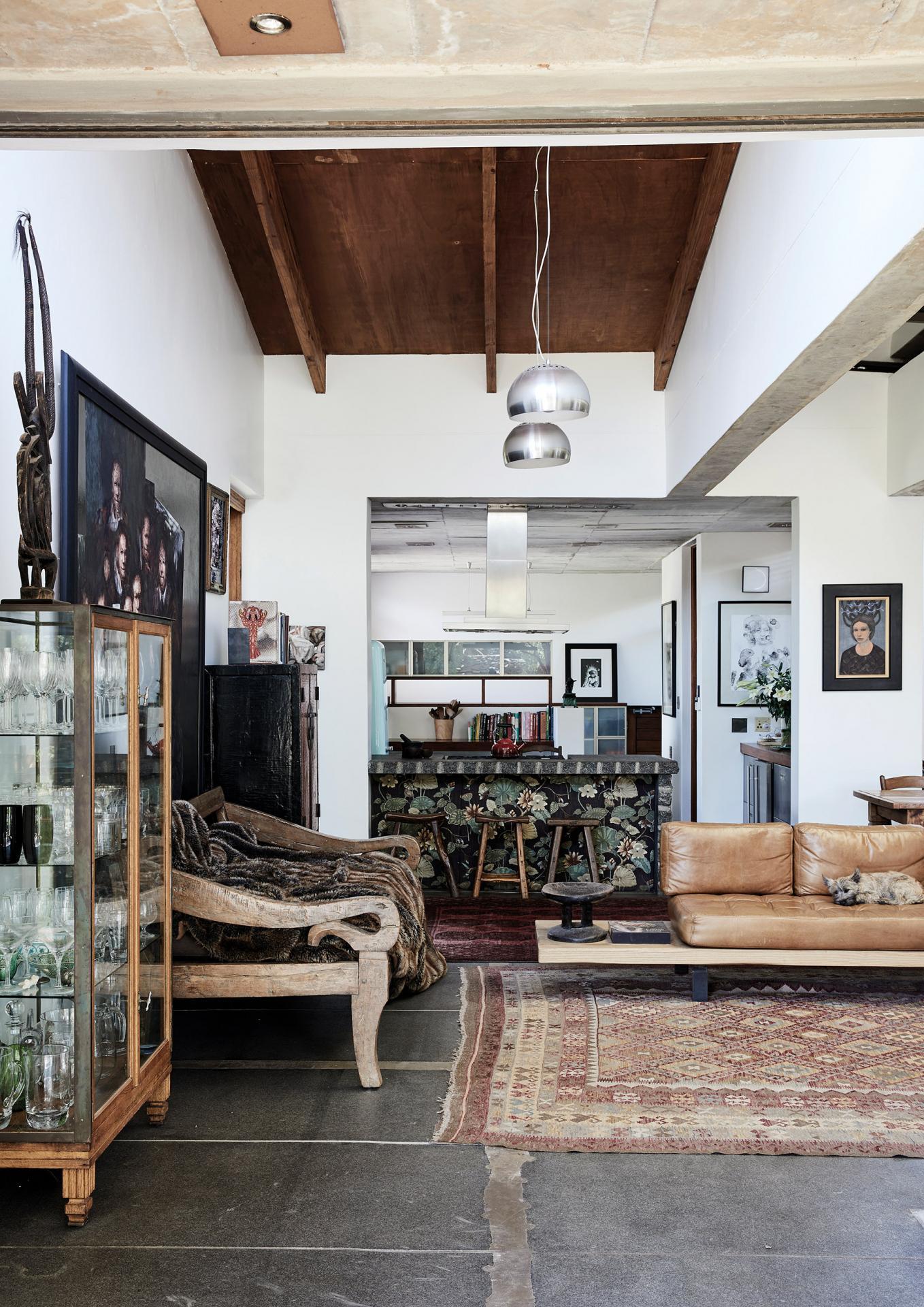 Just as a beautiful garden design is built upon strong foundation plantings, an alluring living room is created by layering accessories and smaller furnishings around a few classic, versatile pieces. To start, investing in a set of sofas you can melt into, and an area rug to go with it, as Smeding suggests, provides a solid base to your living room.
When it comes to adding layers, Heah recommends mixing and matching key statement pieces. "I find beauty in different periods and I love mixing furniture and objects," says the Penang-born designer.
"For example, a piece of mid-century furniture would blend in a Japanese concept interior or a piece of Chinese furniture in a contemporary setting. Investing in some designer pieces or antiques such as a Jean Royère couch or Ming Dynasty furniture would not only be a statement piece, but it can be passed down to the next generation as a family heirloom."
Last but not least, Shihan reminds us not to forget the importance of lighting. "Finding the right lighting can make or break a space," he stresses. "For a space with changing functions over the time of the day, consider smart dimmers and switches to adjust the lux level and lighting temperature."