Inspired by Hollywood Regency style, this 7,500-sq.ft. dwelling of a couple with three children resembles the lavish home of actors and directors in the Golden Age.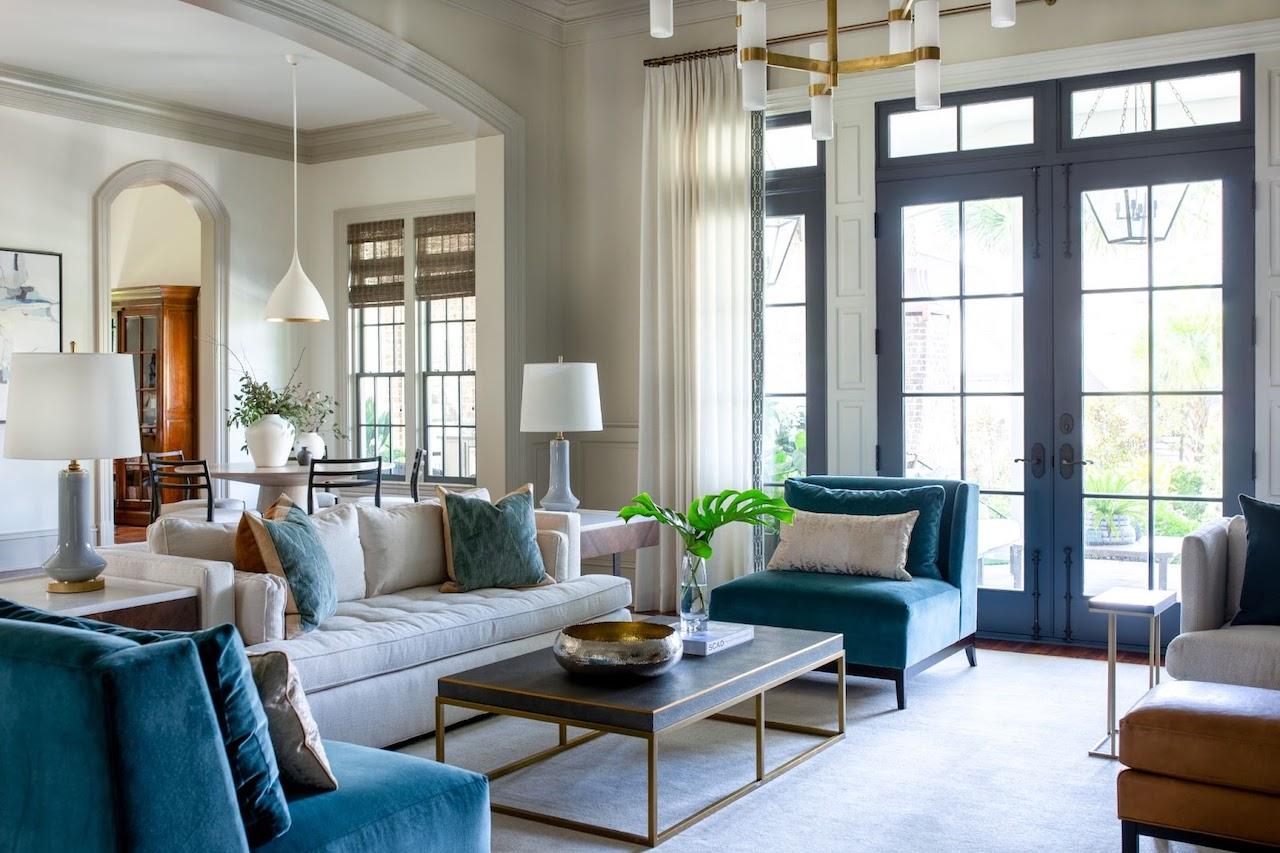 "Marrying the traditional details of the home with the client's more contemporary taste is the major challenge of the project," says Moe Draz, Founder of Architrave Interior Design. "I drew inspiration heavily from the 1930s and 40s Hollywood Regency aesthetic, incorporating clean lines and traditional elements with bold colours and metallic finishes to create opulent spaces."
The house owners, Shea and Kylee, are a couple in their late 40s and have three children. "Built in 2014, the home was dated and Shea and Kylee didn't like much of anything about the house because their taste is edgier and more modern. "
"They contacted me in 2019 to do a complete overhaul of most of the house. We replaced all the lighting, plumbing and hardware, hung wall coverings, painting and refurnishing the whole house, and adding the pool and rear outdoor living areas."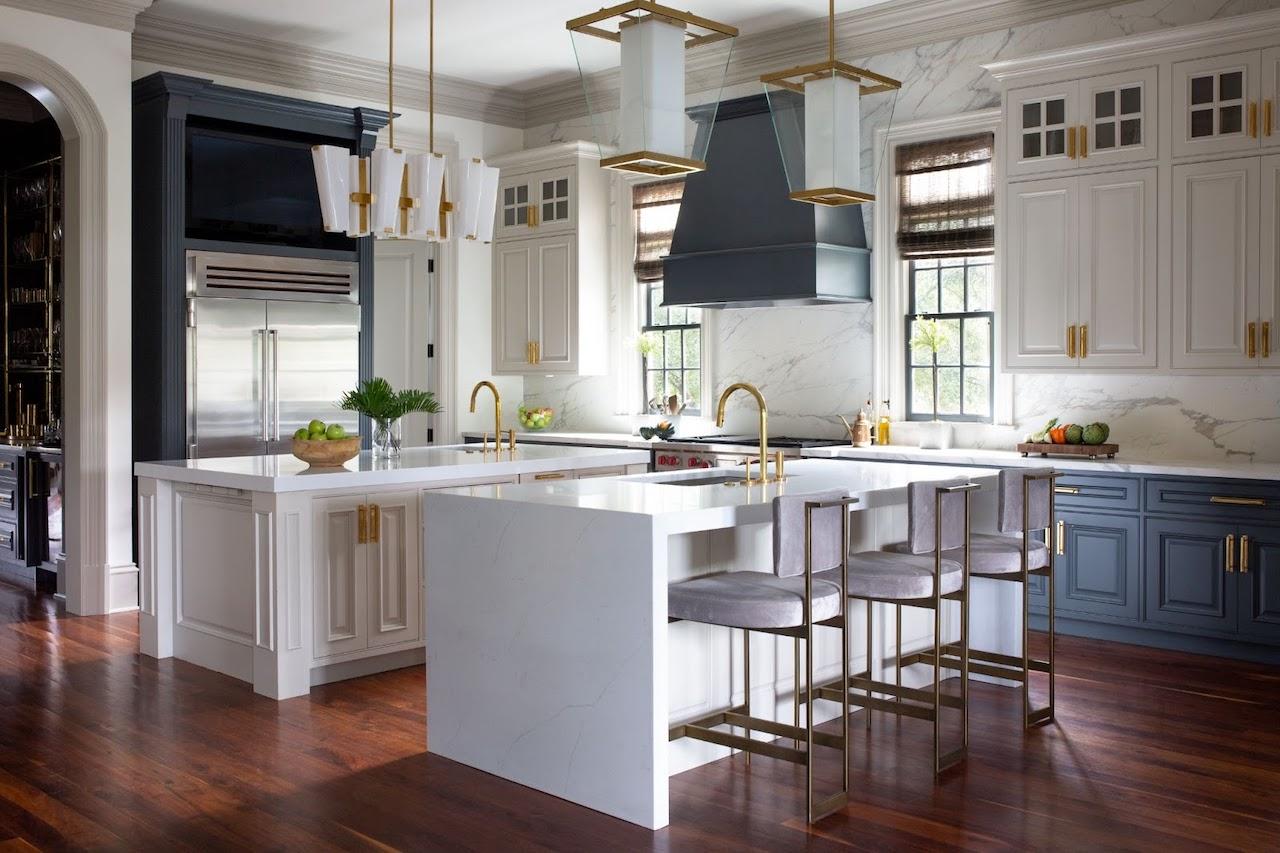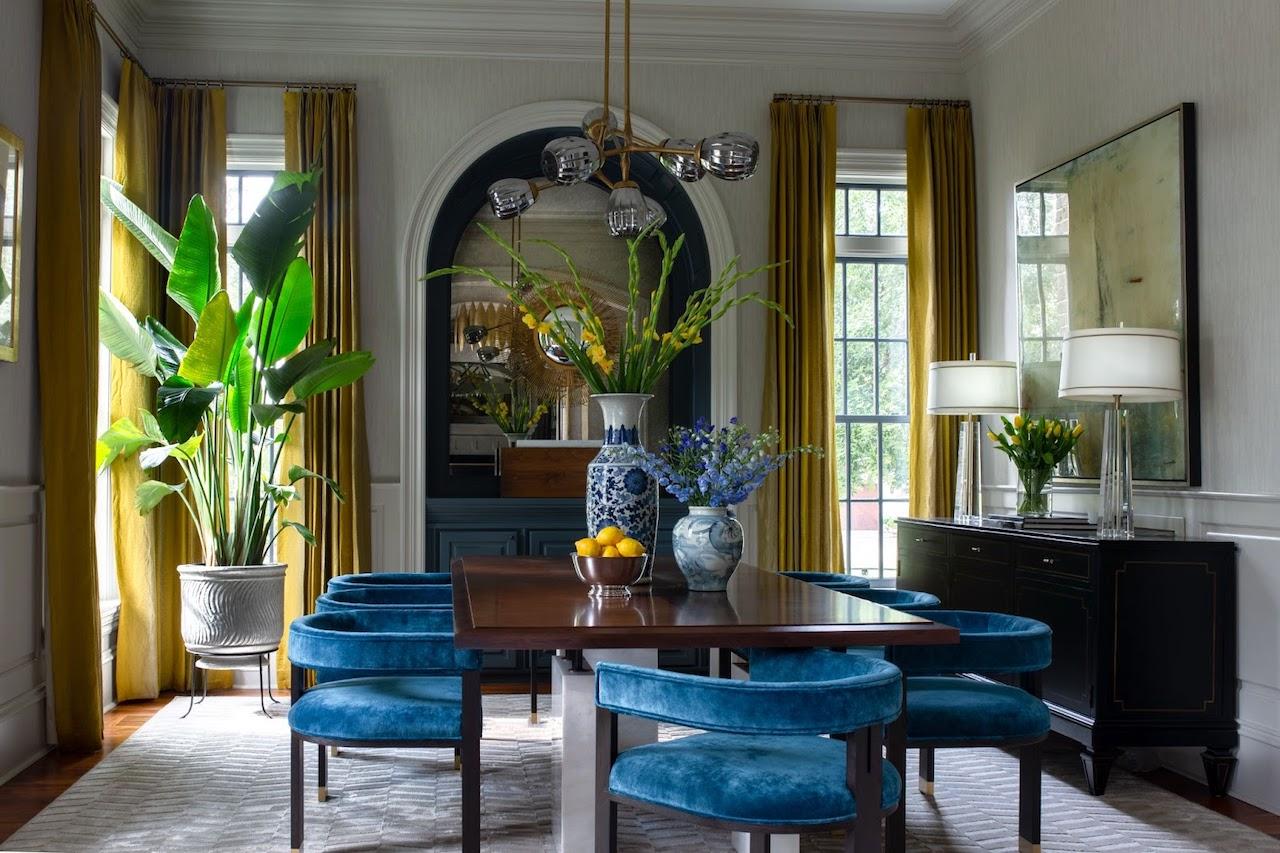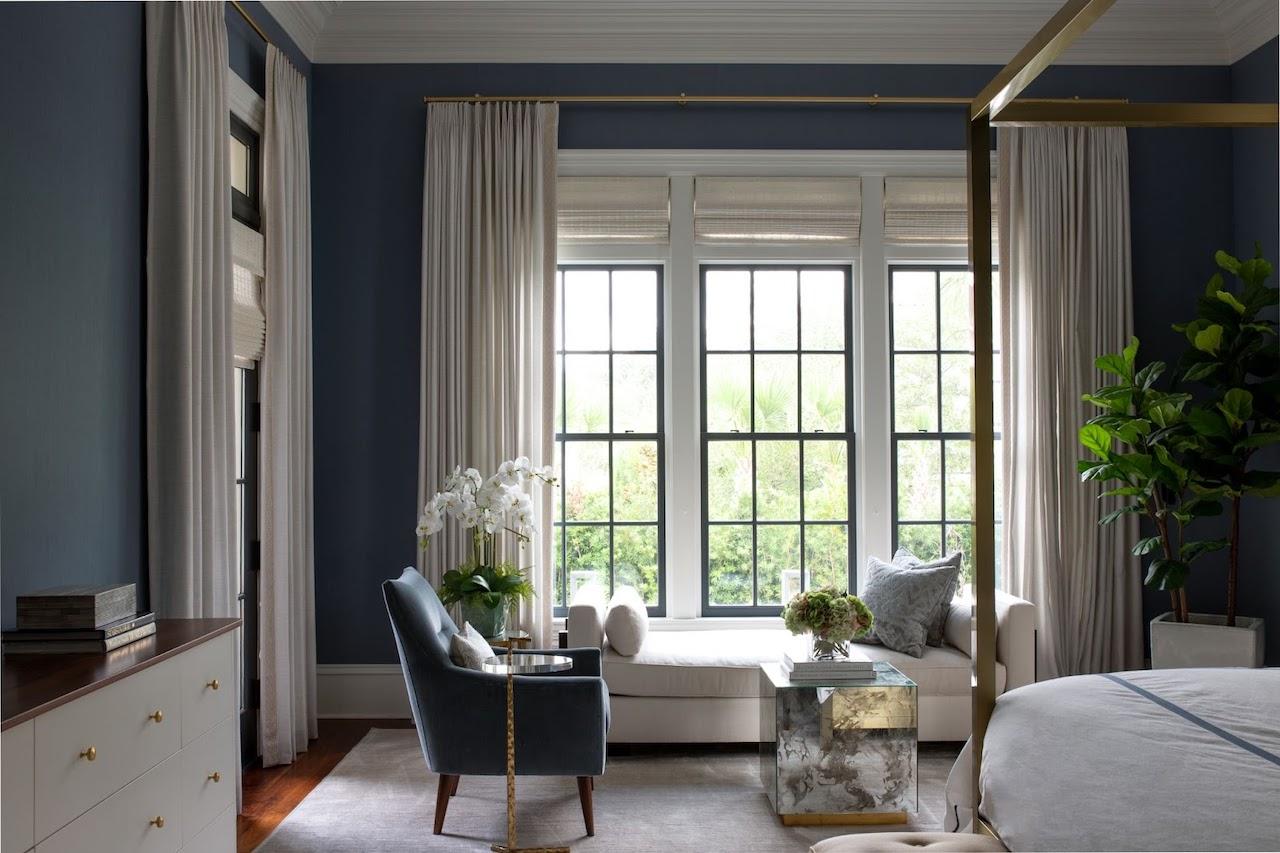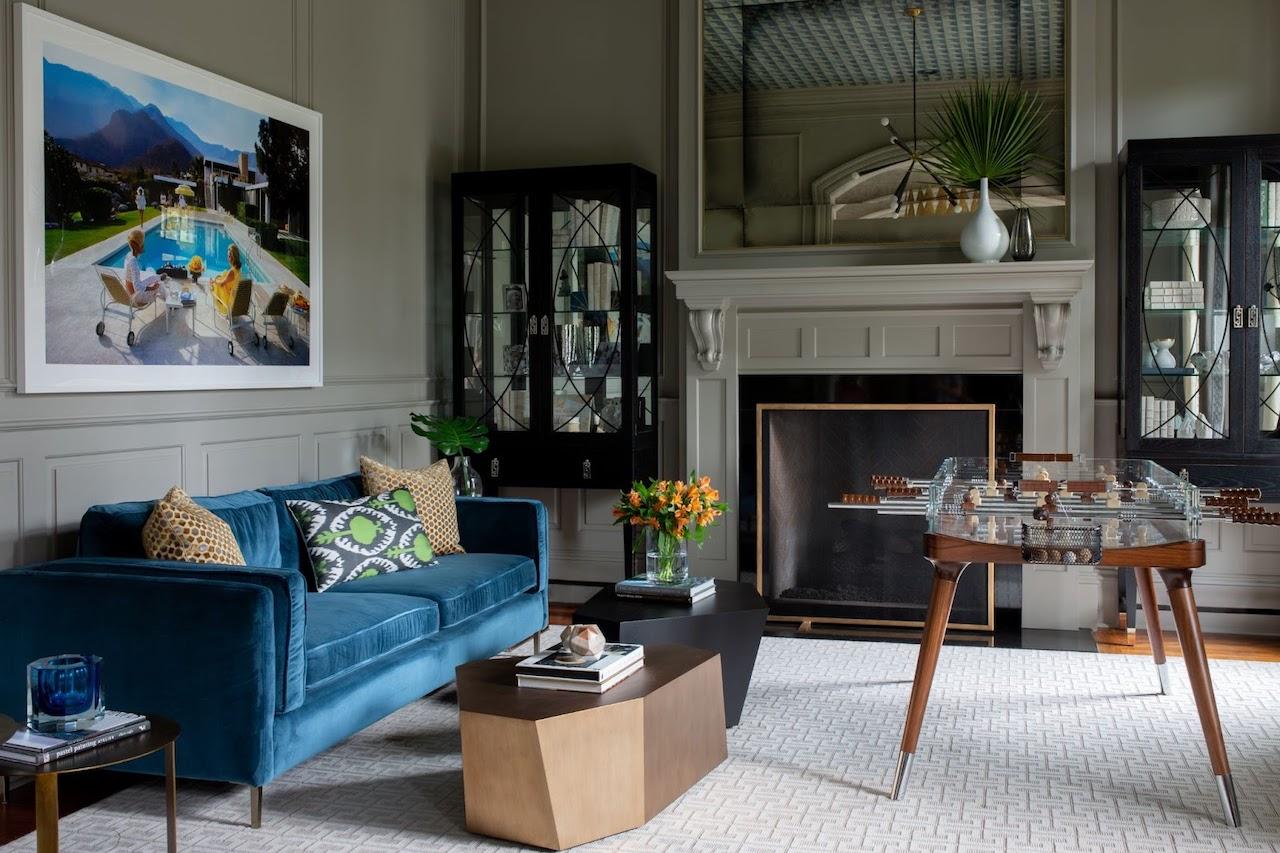 The 7,500-sq.ft. home has a pretty traditional plan with a centre foyer, the dining room on the left and a small room on the right that Draz furnished as a library/lounge. The large living room and kitchen are located towards the back, the primary bedroom on the main level. The second level houses three children's rooms and a media room, while the third floor is used as a large playroom, in tandem with a guest house over the garage.
Commenting on the palette choice, Draz says "the homeowners love blues but also wanted the house to feel warm. Instead of going with icy blues, I was careful to select deeper blues that had hints of green or turquoise to them and mixed them with light creams and light beige tones, along with unlacquered brass fixtures and accents."