Be still, our rom-com loving hearts! The three-bedroom flat above the travel bookshop where Julia Roberts and Hugh Grant made rom-com history as the geeky bookshop owner character spills his coffee all over the Hollywood actress' top is now for sale for £2.4 million.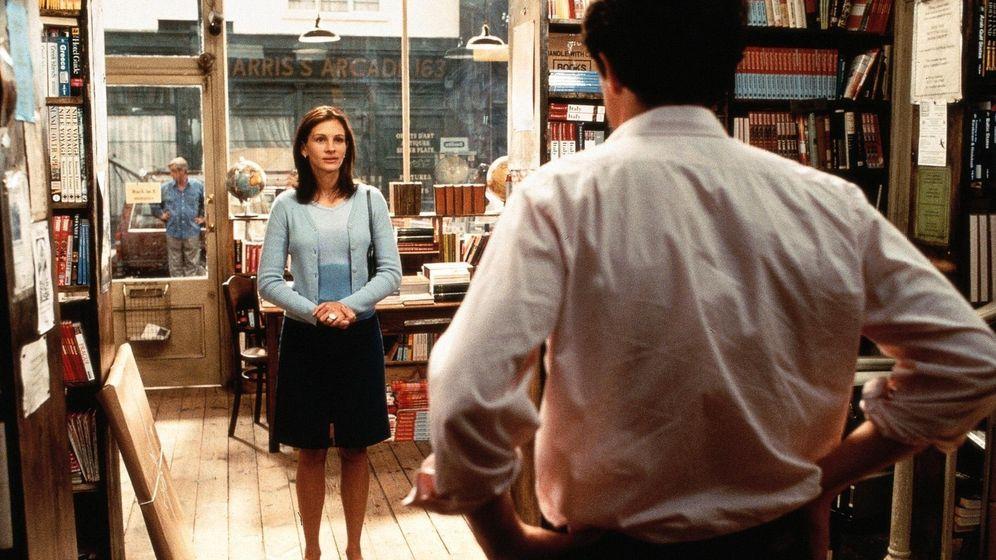 Located on the buzzy Portobello Road, the three-storey property offers over 1,400 sq. ft. of living space. The flat opens up to a cosy reception room with pale pink and exposed brick walls, a fireplace, oak flooring and unique double-hung windows.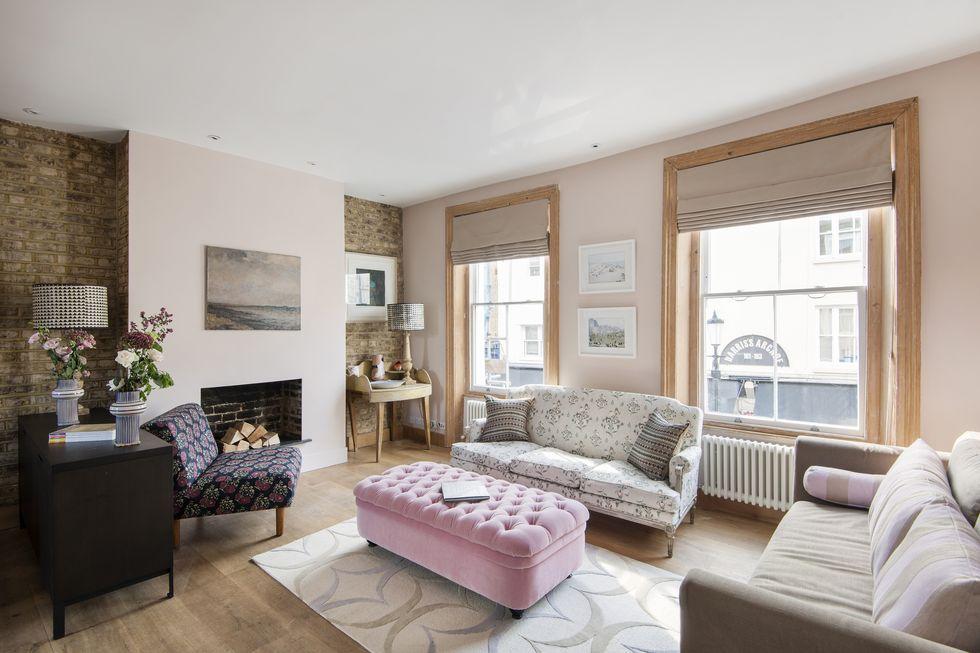 The first floor was built for hosting, with an open-plan kitchen, living and dining room. Head outdoors and you'll find a spacious outdoor terrace, perfect for alfresco dining and summer parties. The second floor has two double bedrooms and a family bathroom, while the entire third floor is dedicated to the ensuite master bedroom with stunning vaulted ceilings.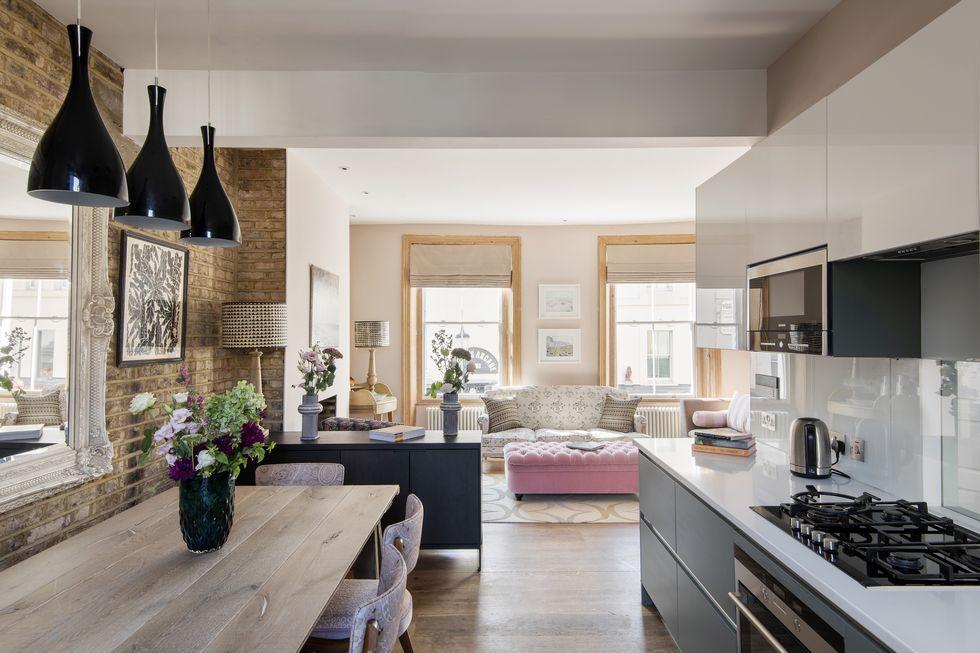 Just downstairs, the famous shop that provided the exterior for The Travel Book Co in the much-loved film is now a tourist hotspot and souvenir gift store called The Notting Hill Bookshop. Its iconic blue façade is still intact, selling all the Notting Hill souvenirs you could ever want.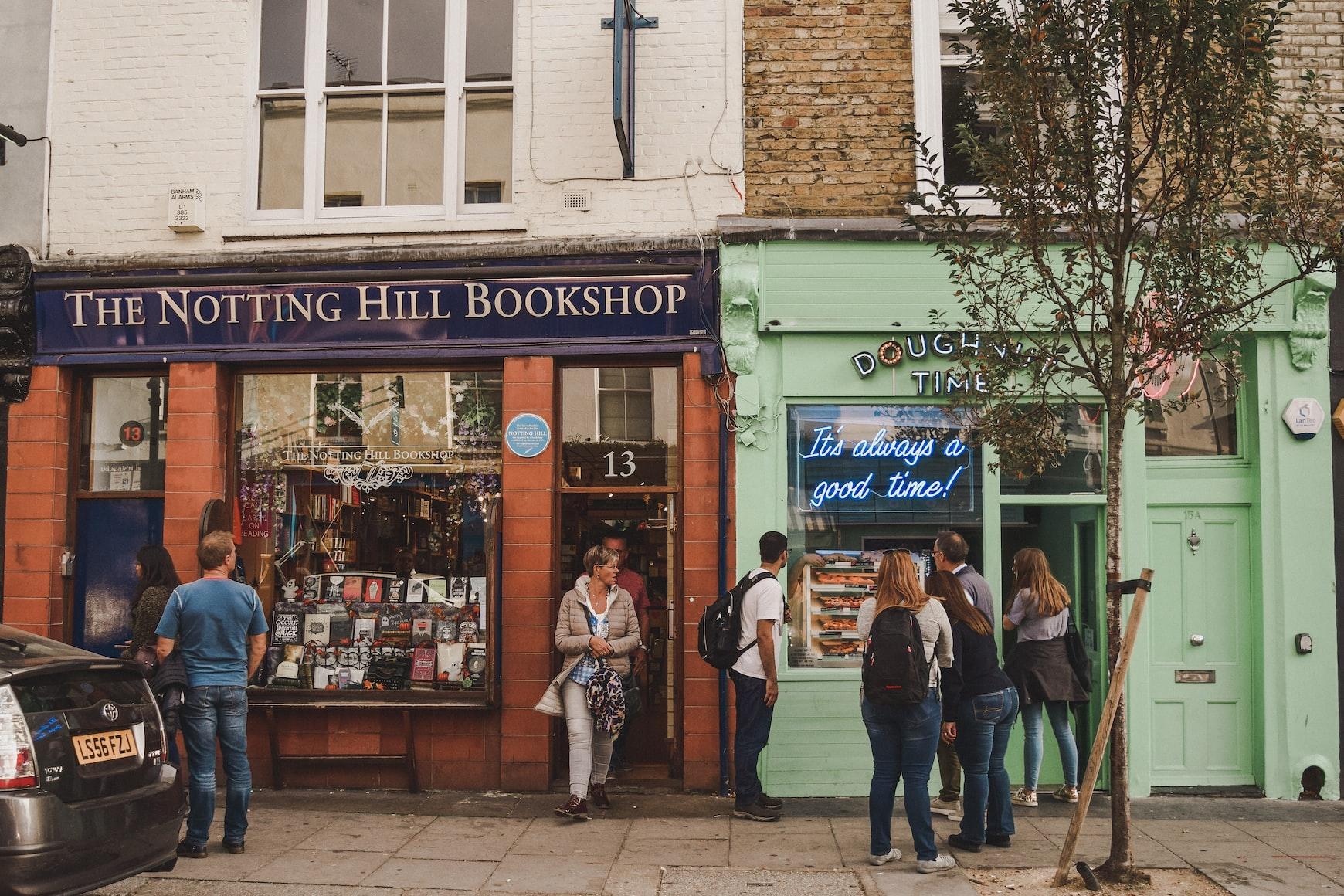 The multi-award-winning film tells the romantic tale of a London bookseller and American superstar, played by Grant and Roberts. Locations featured in Notting Hill, including the shop, are still frequented by fans today. The shop was home to many major scenes, including the unforgettable moment Roberts' character confessed her love. Though the interior shots of the store in the film were done in a separate studio, the film set's design was inspired by the bookstore.
According to sellers Russell Simpson, the apartment is within easy walking distance from bus routes and Ladbroke Grove, surrounded by many popular bars and restaurants. This beautiful London home offers a one-of-a-kind sales opportunity for fans of the silver screen to own a piece of cinematic history.