We all need a generous helping of fun splashed into all the stress and work that life entails. And for all the crazy cat ladies and gentlemen out there, the joy and love that come with a purring furball are absolutely priceless.
Tucked away in The Waterfront overhead of Kowloon Station, this 930 square feet flat is an absolute paradise for both humans and their furry companions.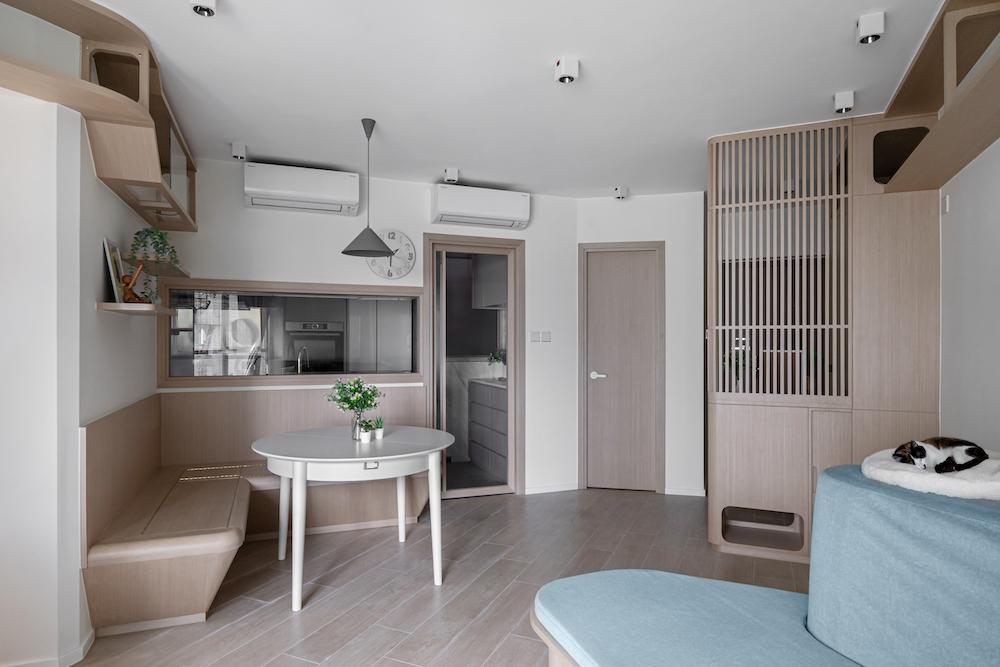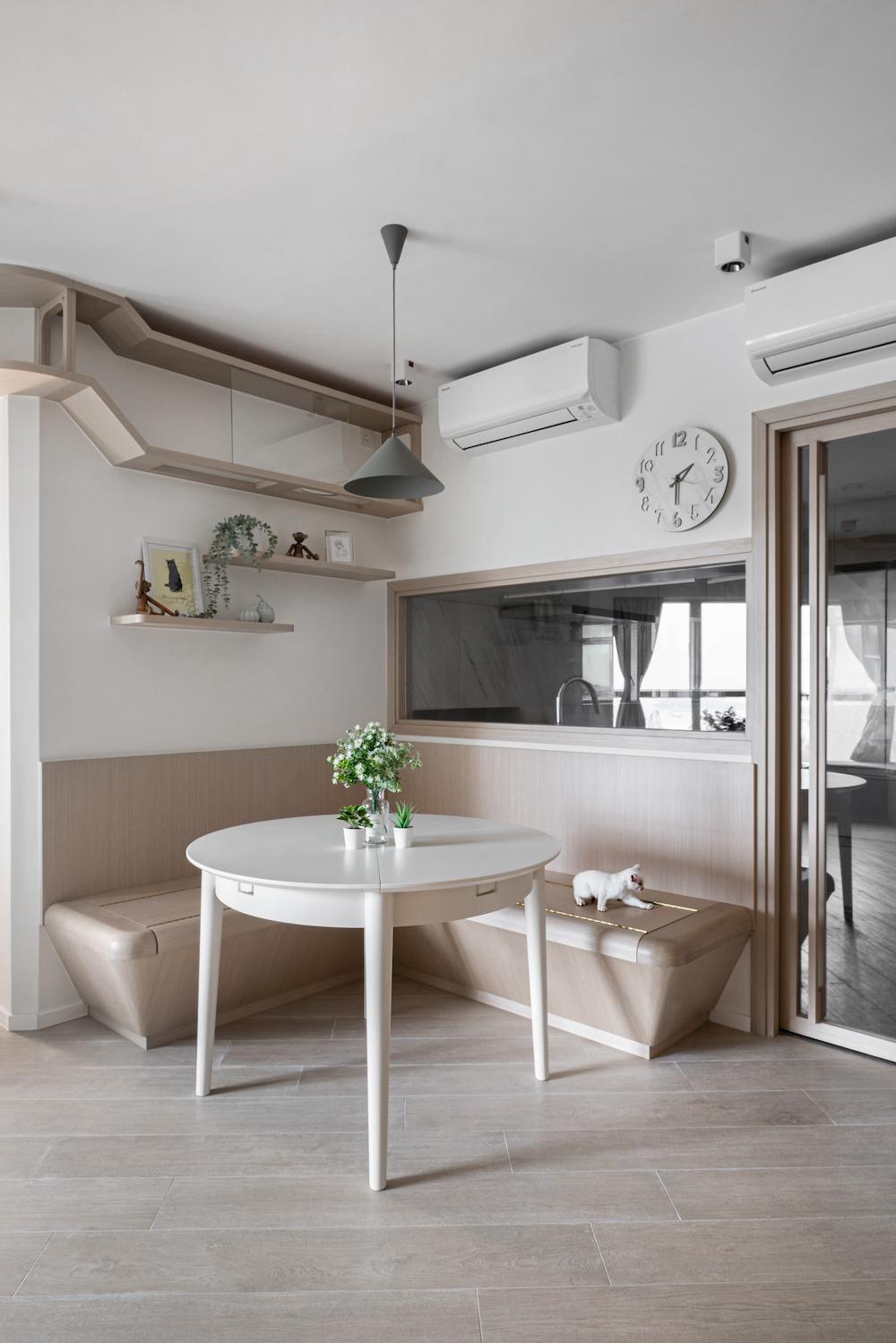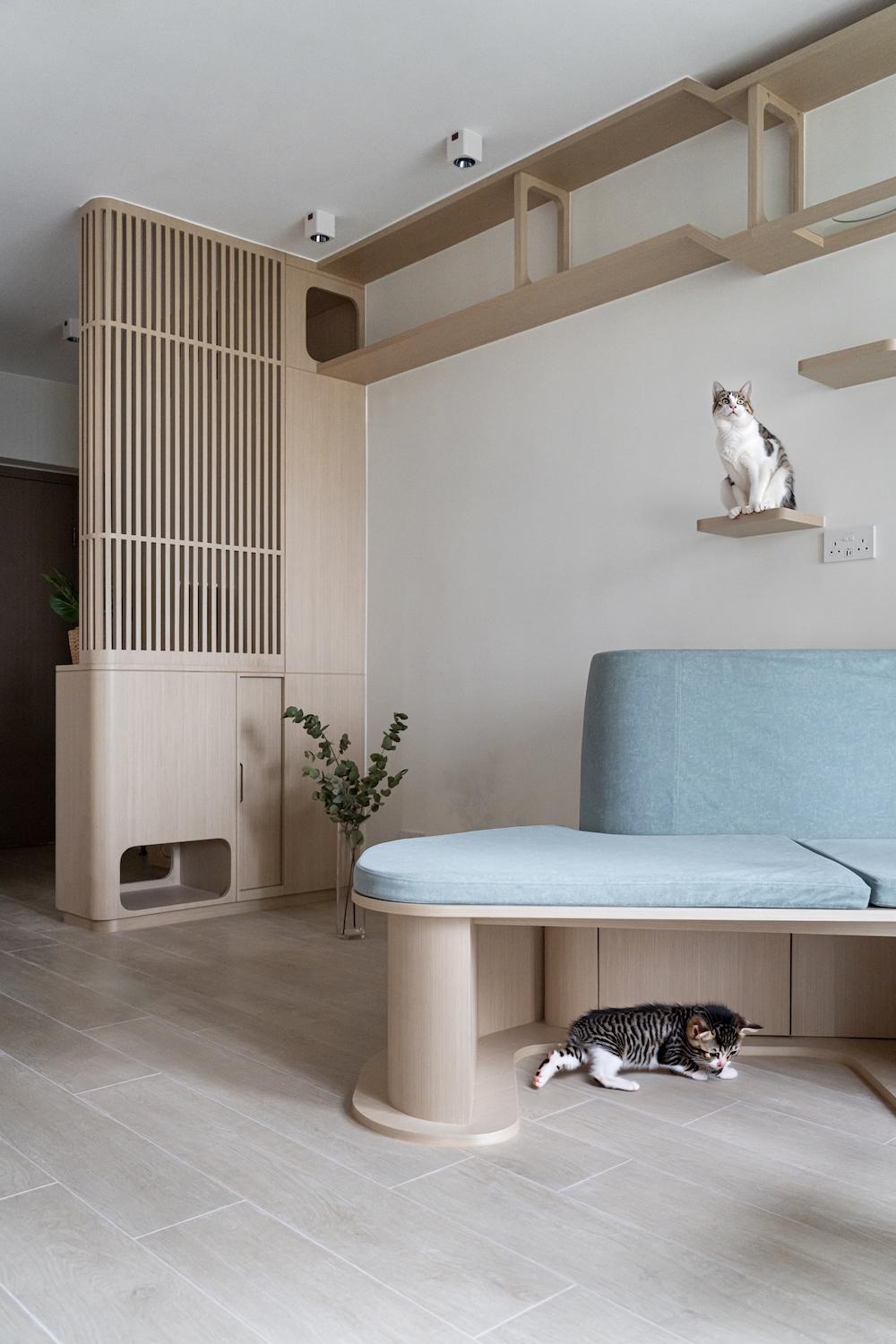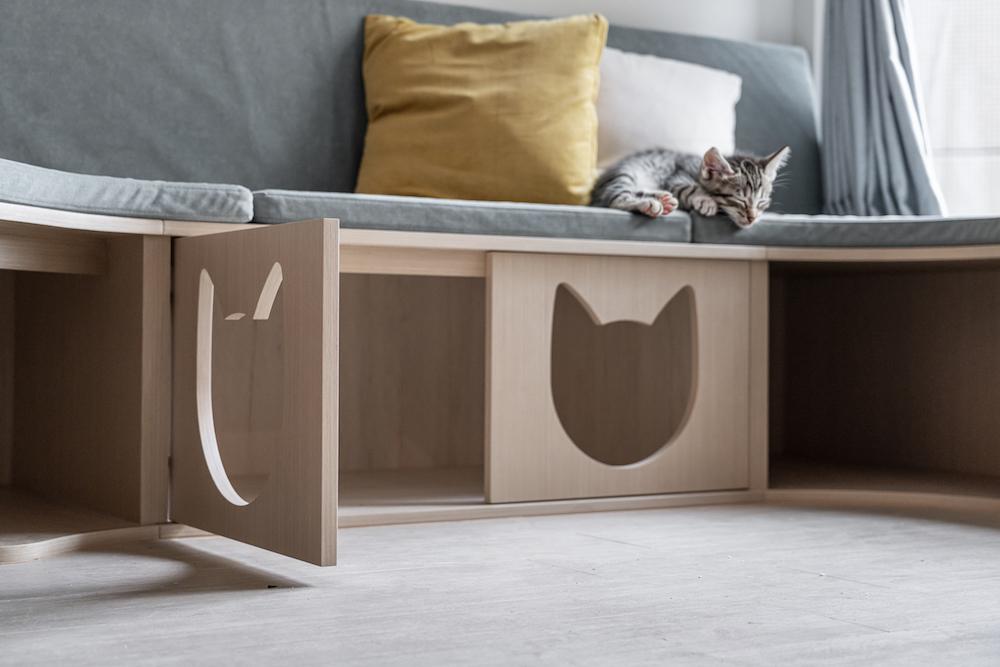 The homeowner's cosy dwelling was crafted by the ADO Casa team, who stated, "Our primary objective in this interior design project was to create a living environment that caters to the needs of both humans and cats, offering ample room for play and rest."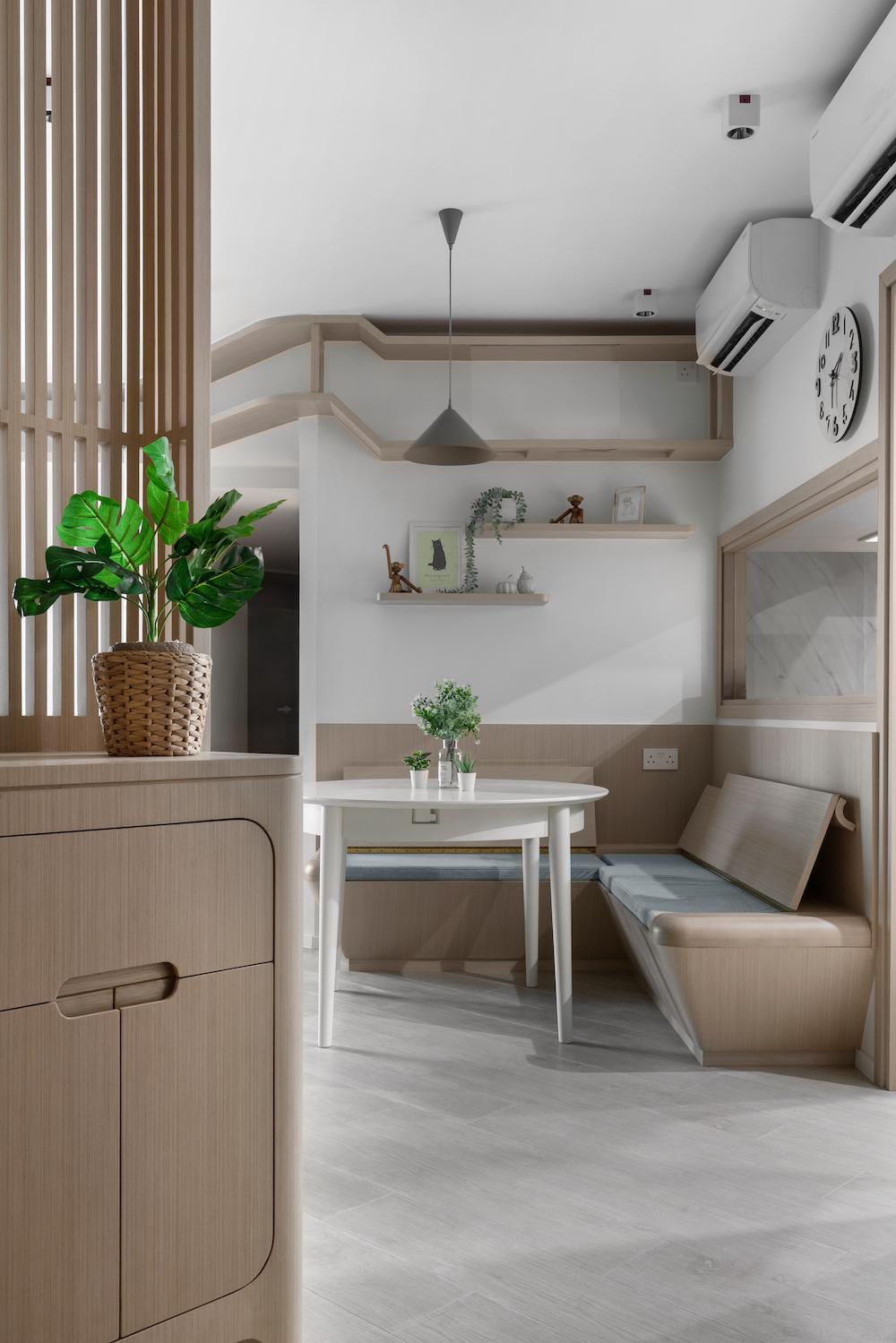 The living room was customised by designers with towering cabinets that reach up to the ceiling, allowing the cats to freely leap and climb. In addition to these towering cabinets, wooden wall-mounted shelves were cleverly added to serve as a convenient pathway for the cats to roam freely around the house. This design is perfect for feline fun, offering plenty of space for them to roam and stretch their legs, keeping them active and entertained. It brings the homeowner immense happiness and contentment to watch their cats enjoy themselves.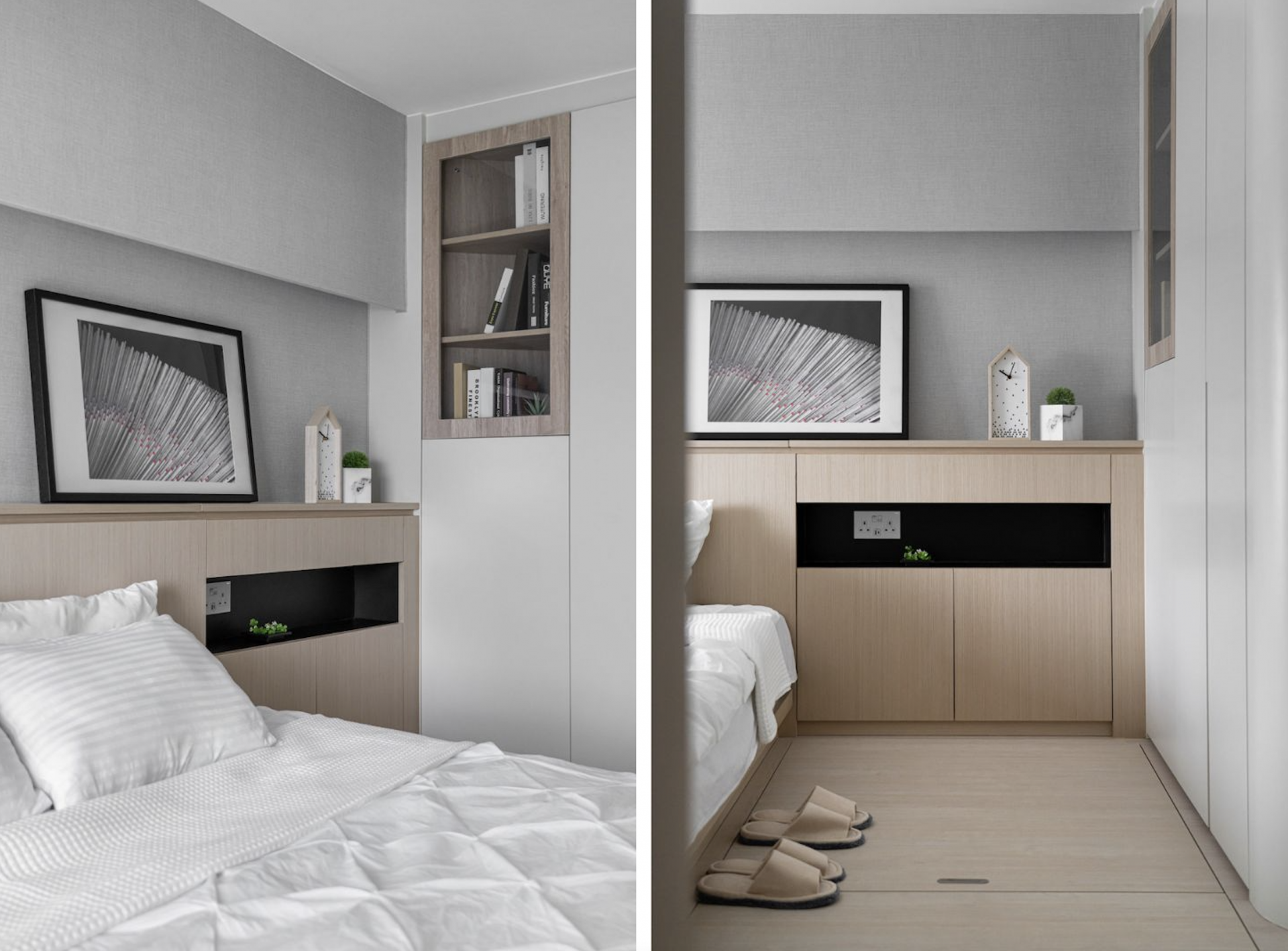 Furthermore, the high cabinets and wooden boards are carefully selected to match the colour and material of the interior design, which not only contributes to the overall aesthetics of the home but also serves as a decorative element to enhance visual appeal.
When it comes to the bedroom, the colour and material are coordinated with those of the living room, predominantly showcasing wood colours and soft tones. The bed platform is designed with storage space underneath, which creates a cosy and warm ambiance throughout the entire room.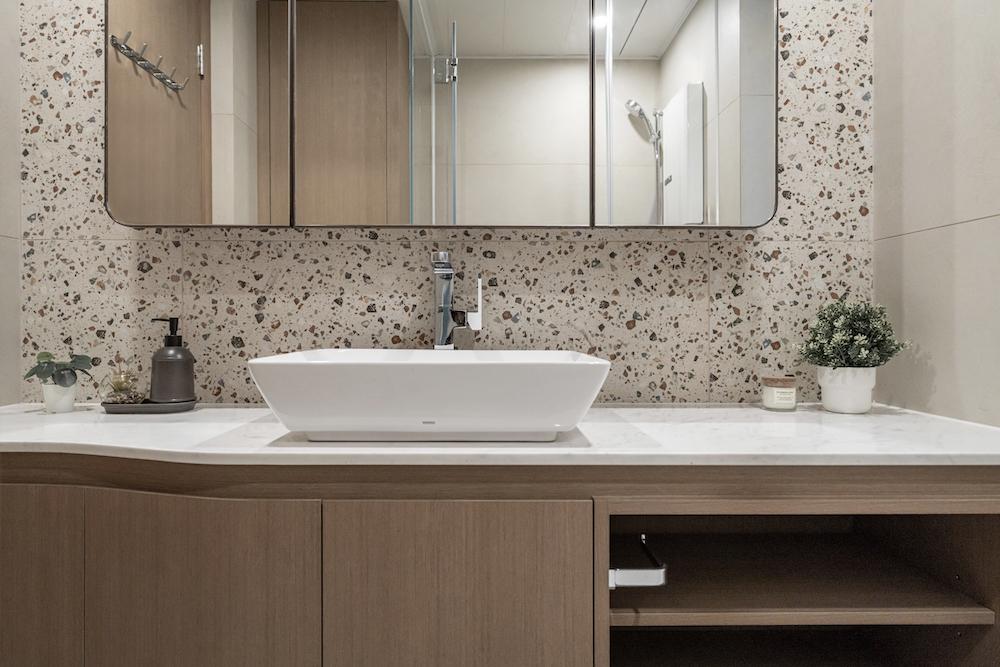 Follow Home Journal Facebook, Instagram, YouTube and subscribe to our Newsletter.