Inspired by Mother Nature's flawless engineering, interior design practice Twelve Empire has created a haven in the heart of Kuala Lumpur's urban jungle that comes close to matching the grandeur of the natural world.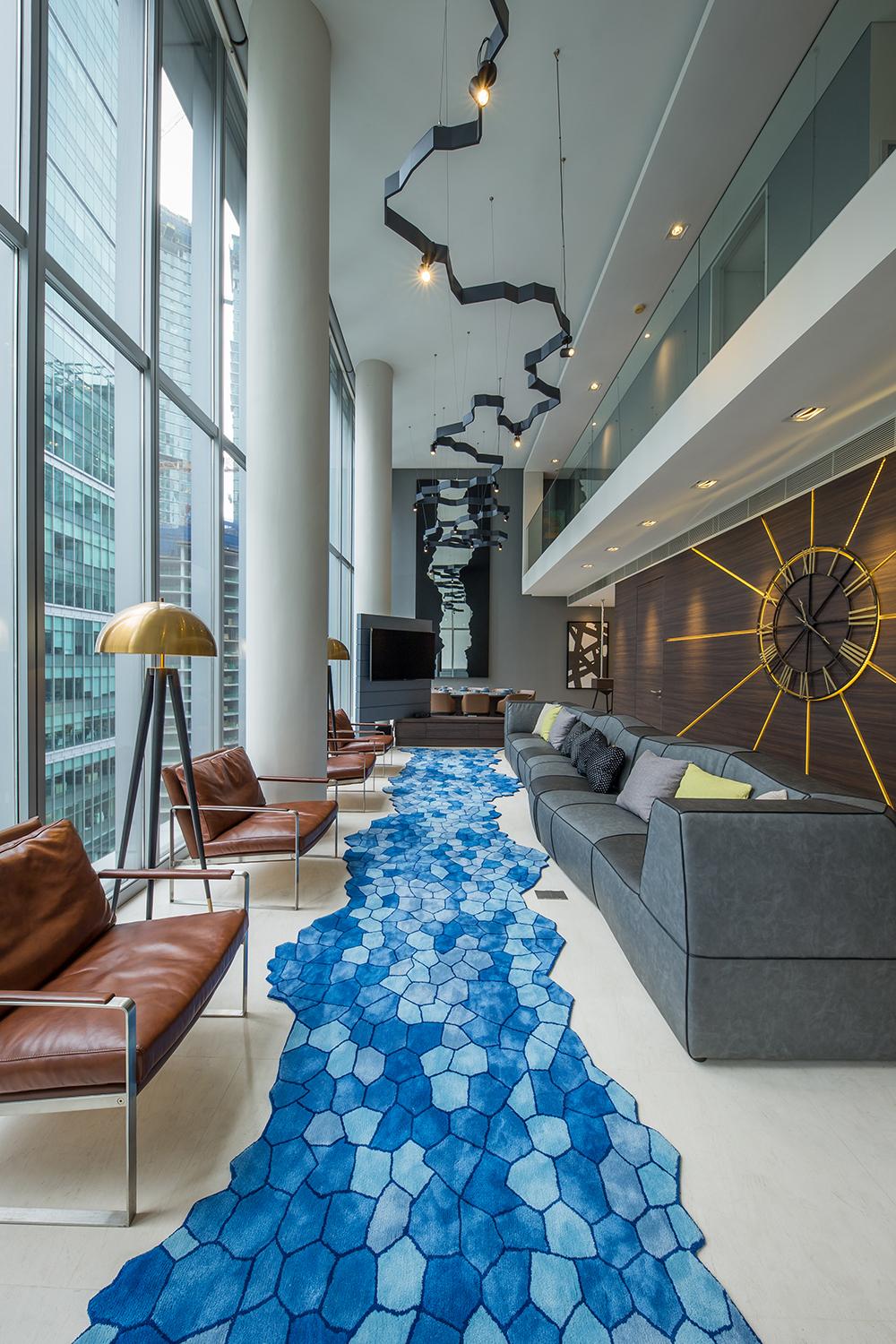 Located in the exclusive One KL development, each luxury serviced residence comes complete with its private swimming pool. Mr Yuwa, the owner of this particular 4200+ sq ft apartment, was a returning customer of Twelve Empire. "We designed his semi-detached house in Johor Bahru in 2016," says interior designer Christopher Tan. "For the One KL project, he left it all up to us, only expecting the 'wow' effect."
Walking into the entrance foyer, a "submerged" bronze hippopotamus basks between a rug, which depicts the cross-section of a giant redwood trunk, and the inviting turquoise water of the pool. It lies beneath a mirrored trail of "clouds", created by an artistic twirl of mirrors illuminated by cove lighting.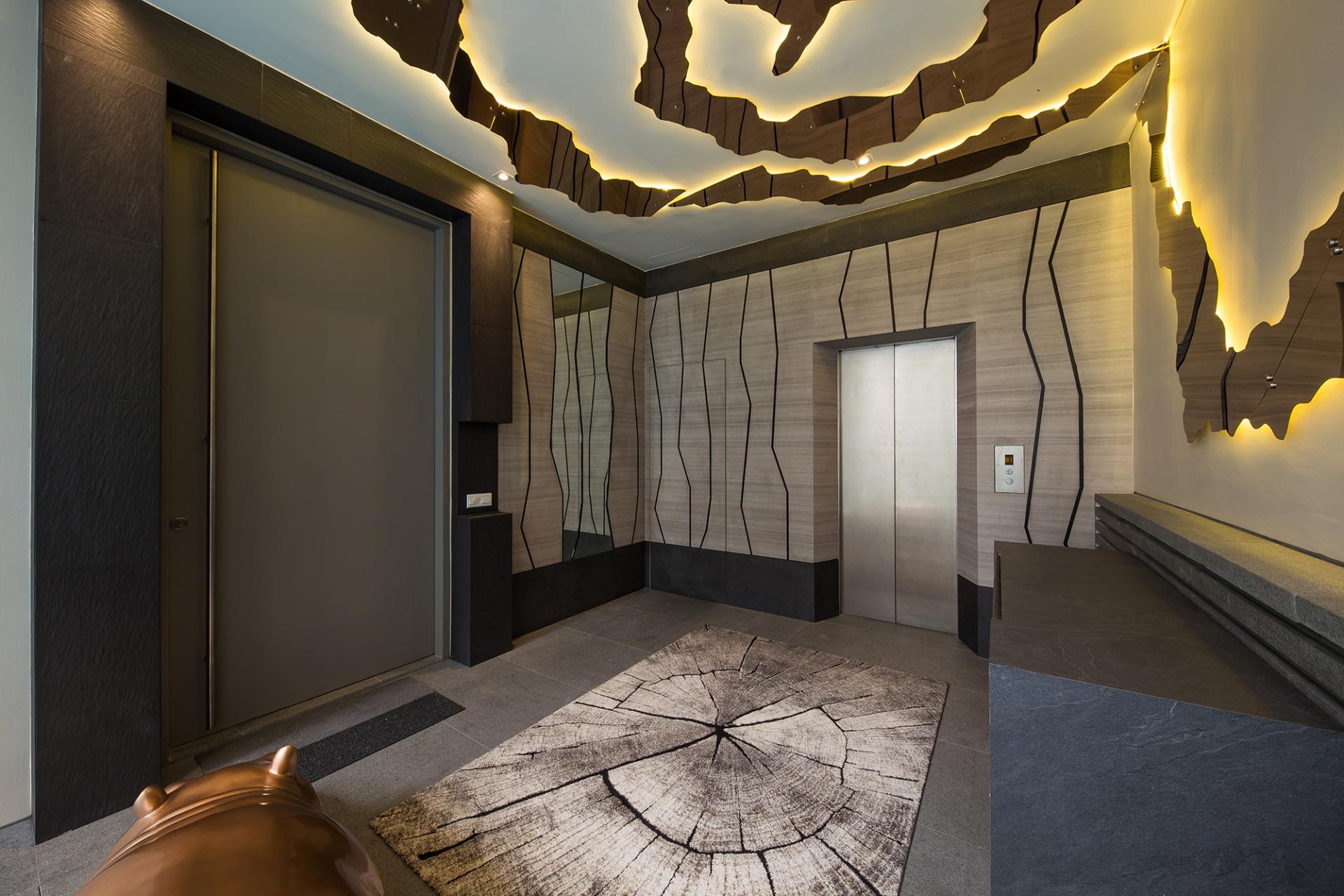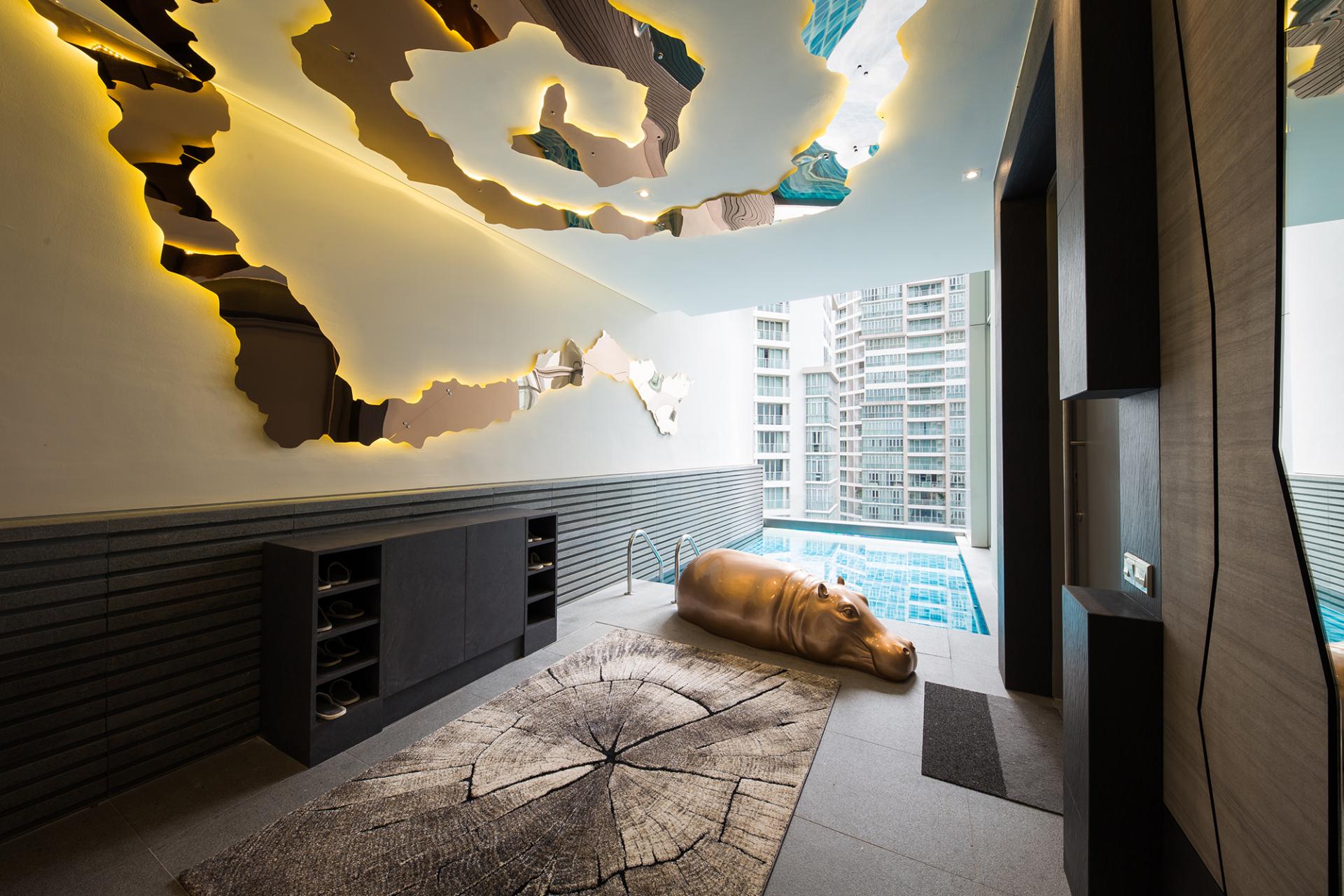 This quirky feature is also Christopher's favourite feature of the house. "The hippo not only acts as a divider between the pool and the foyer for safety purposes, but it can also be a stool to sit on when wearing shoes," he adds.
Once inside, guests are transported into a captivating journey through a landscape of organic forms. The long carpet depicts a flowing river in varying shades of blue, flanked by a monolithic sofa and leather armchairs intended to mimic a majestic glacial block and hilly cliffs respectively.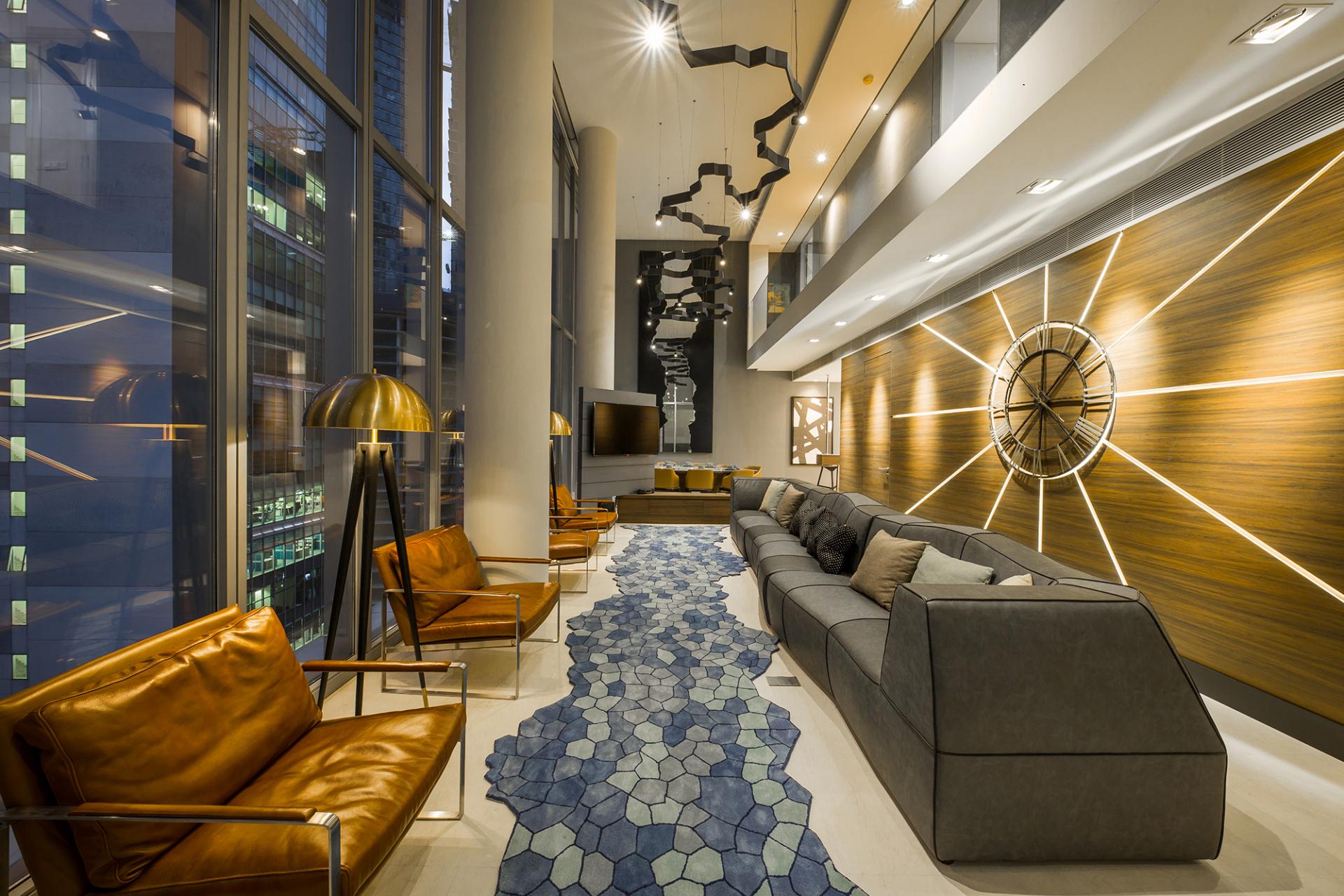 Above, the sky takes the form of a custom-designed pendant, which also can be enjoyed at eye level from the mezzanine floor.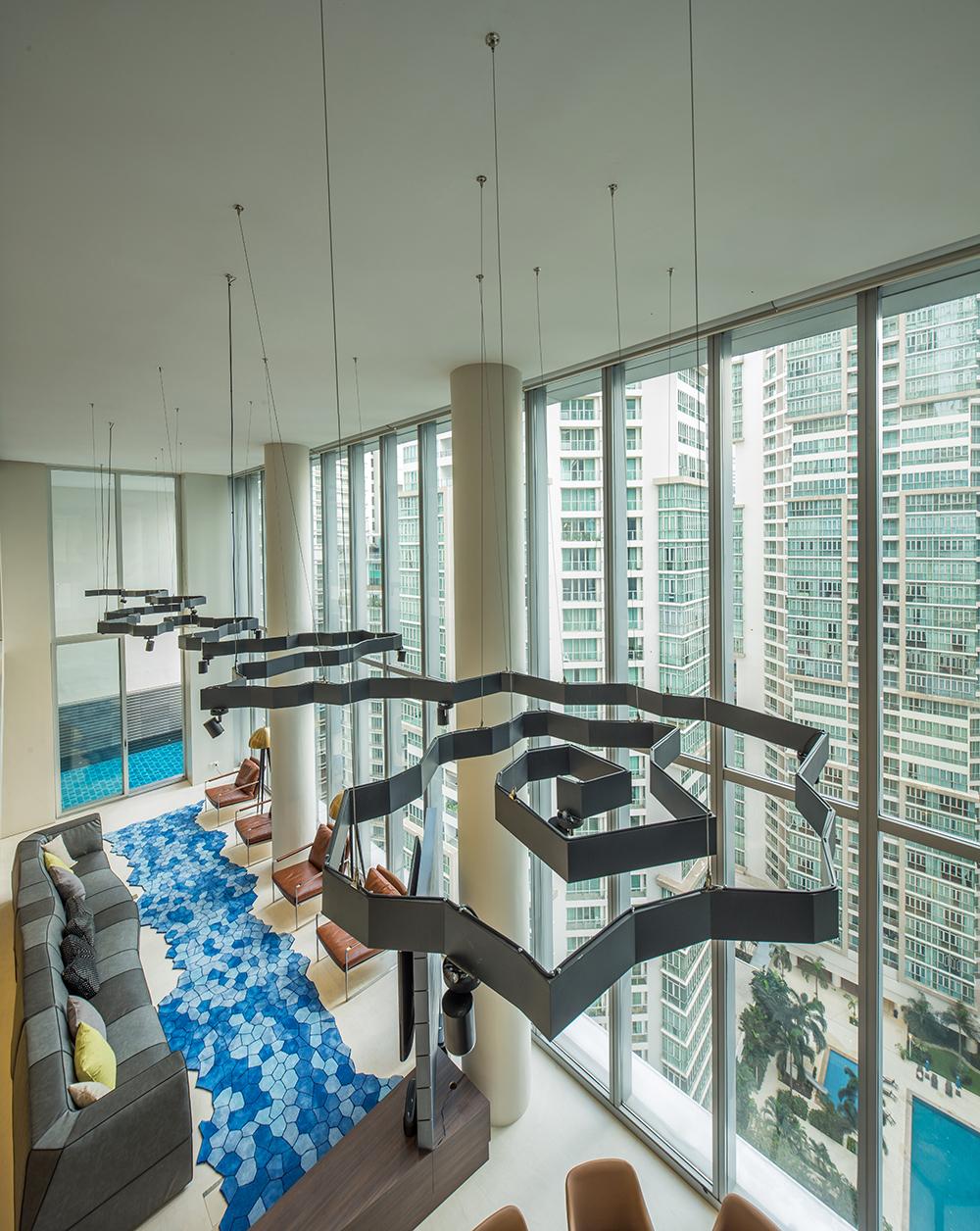 The design firm's signature clock feature is cleverly transposed into a sunburst with radiating rays against a dark wood feature wall. In the dining room, the dining table comfortably seats 10, with metal insets imprinted on the surface to represent the veins of a leaf.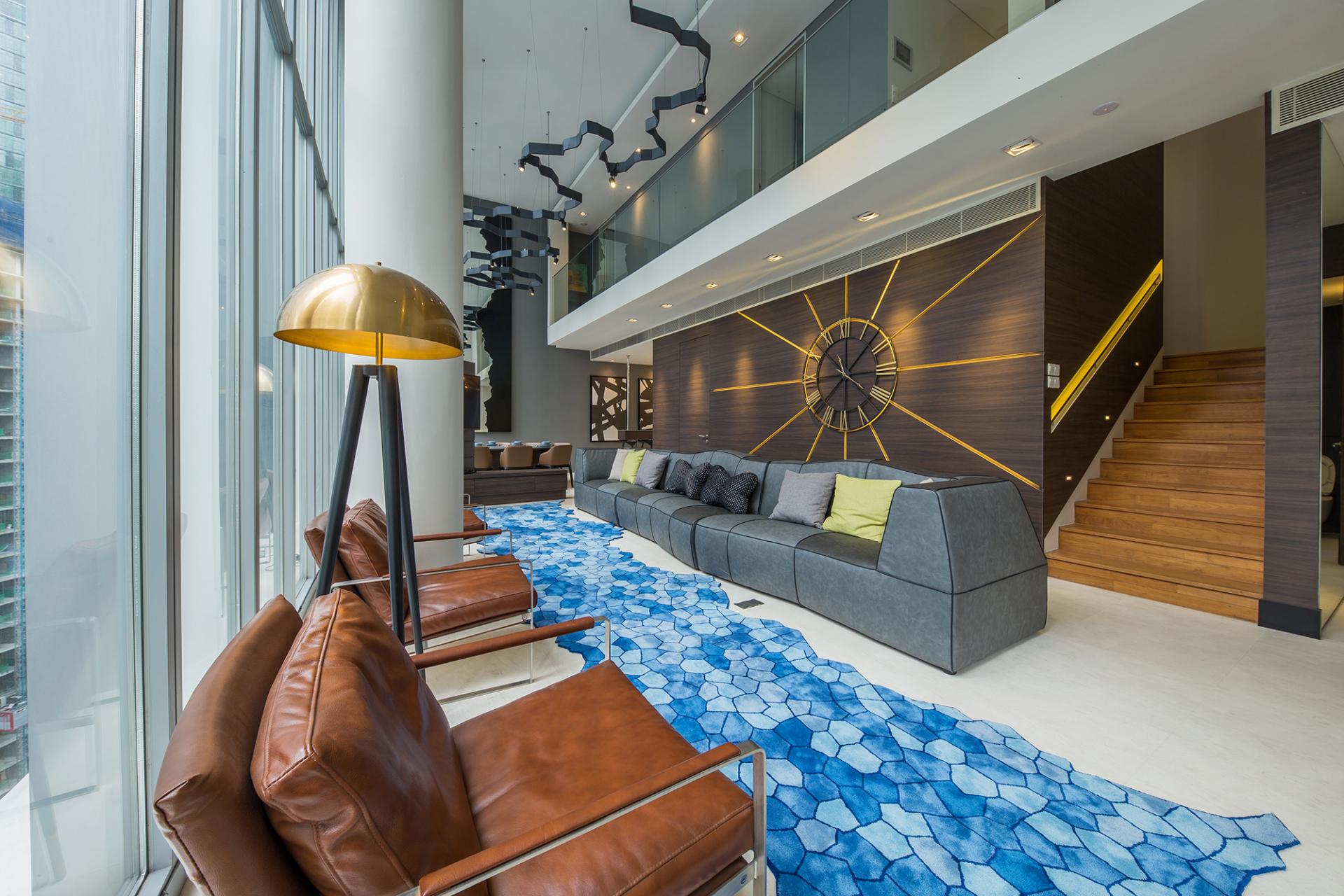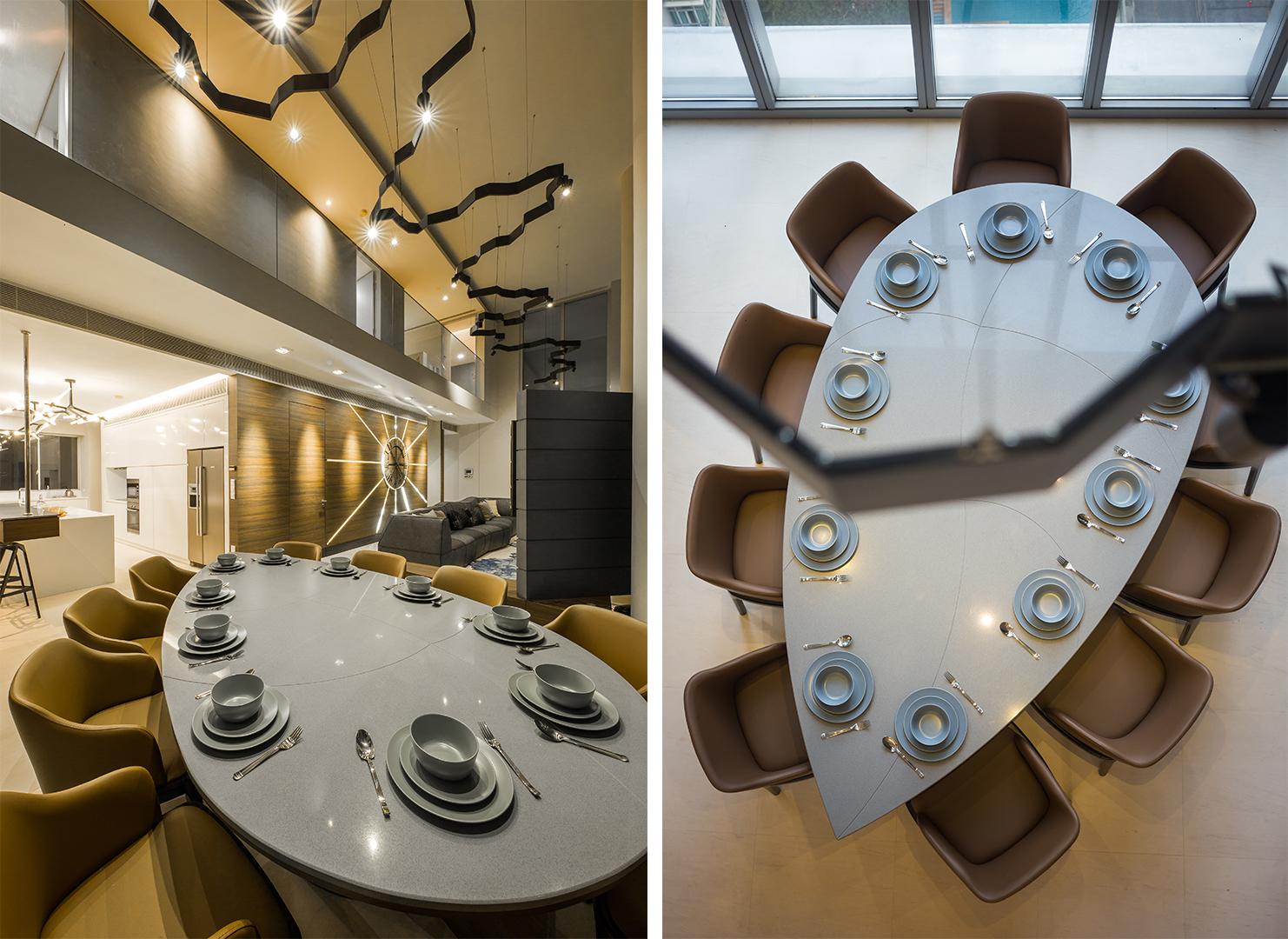 Adjacent to the main living space is the dry kitchen, another world awaits. This time, it's a pristine snowscape of linear plains, accented by a modern chandelier that reminds one of the sparkling icy stalactites. The charcoal grey wall, bold brushwork and geometric high stools offer visual contrast to the white carpentry.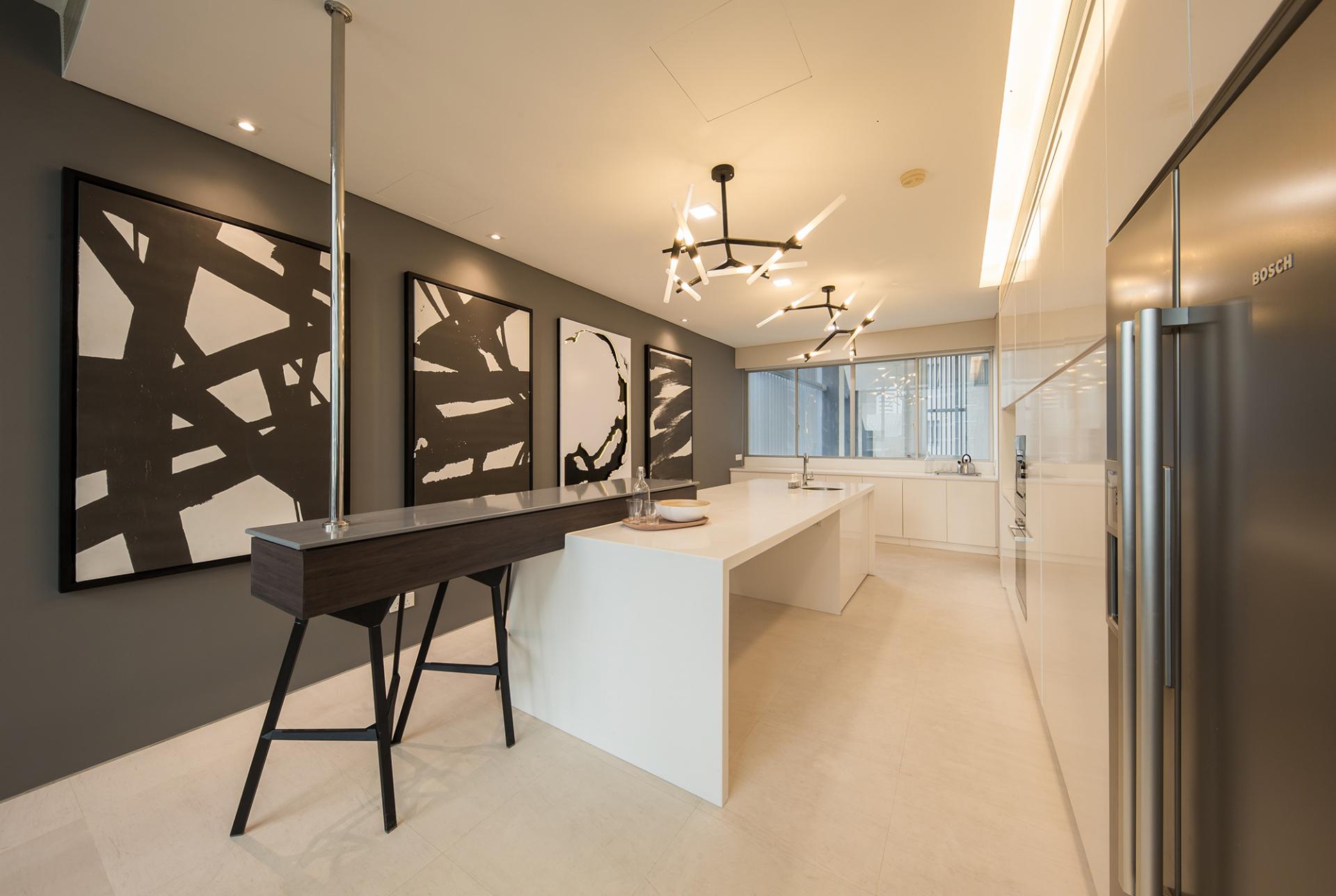 The bedrooms are serene habitats created for quiet rest and the nature theme is carried through here with accents of warm gold and cerulean blue, from the landscape artworks to sculptural driftwood or bespoke carpets with timber grains.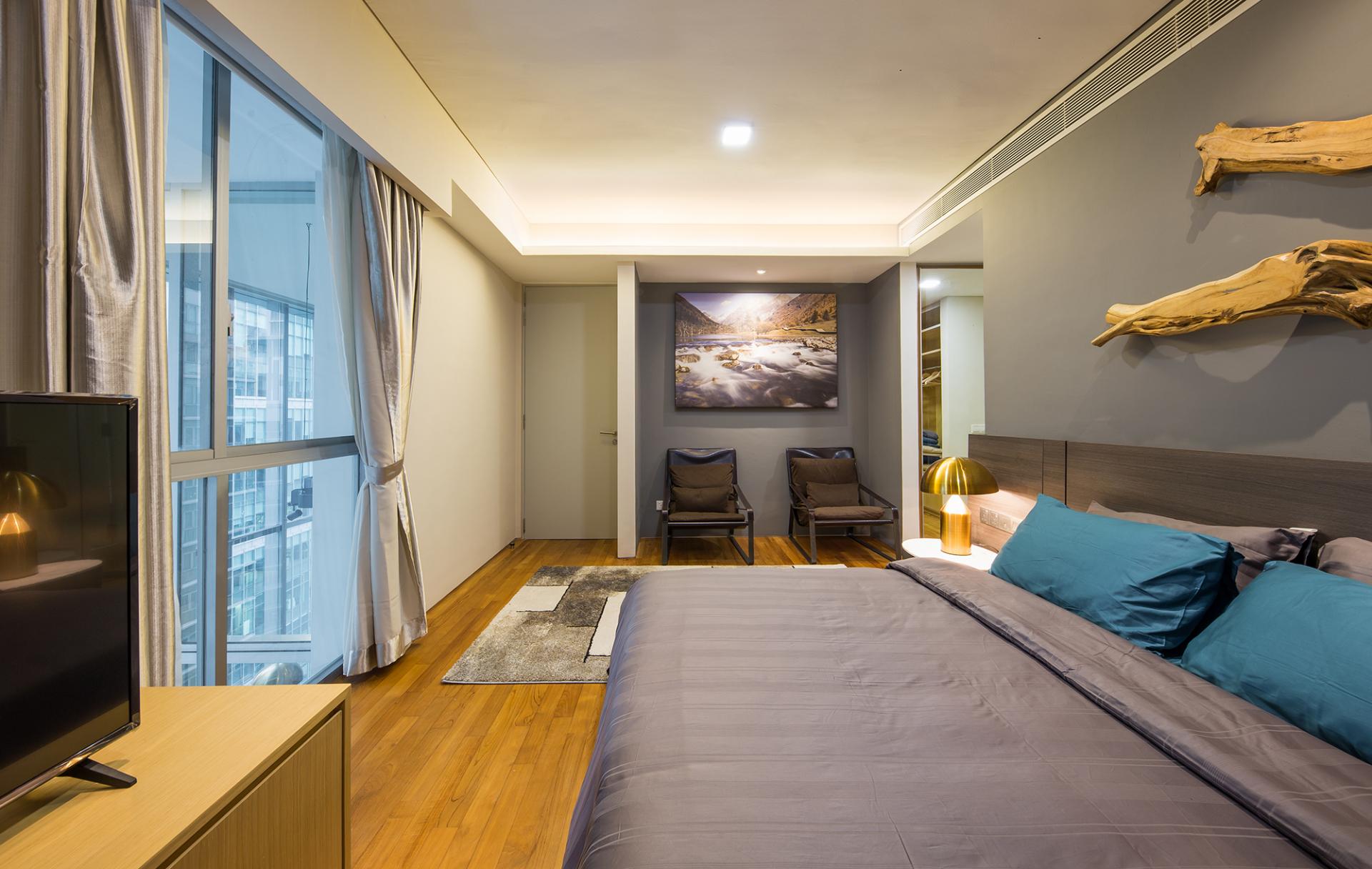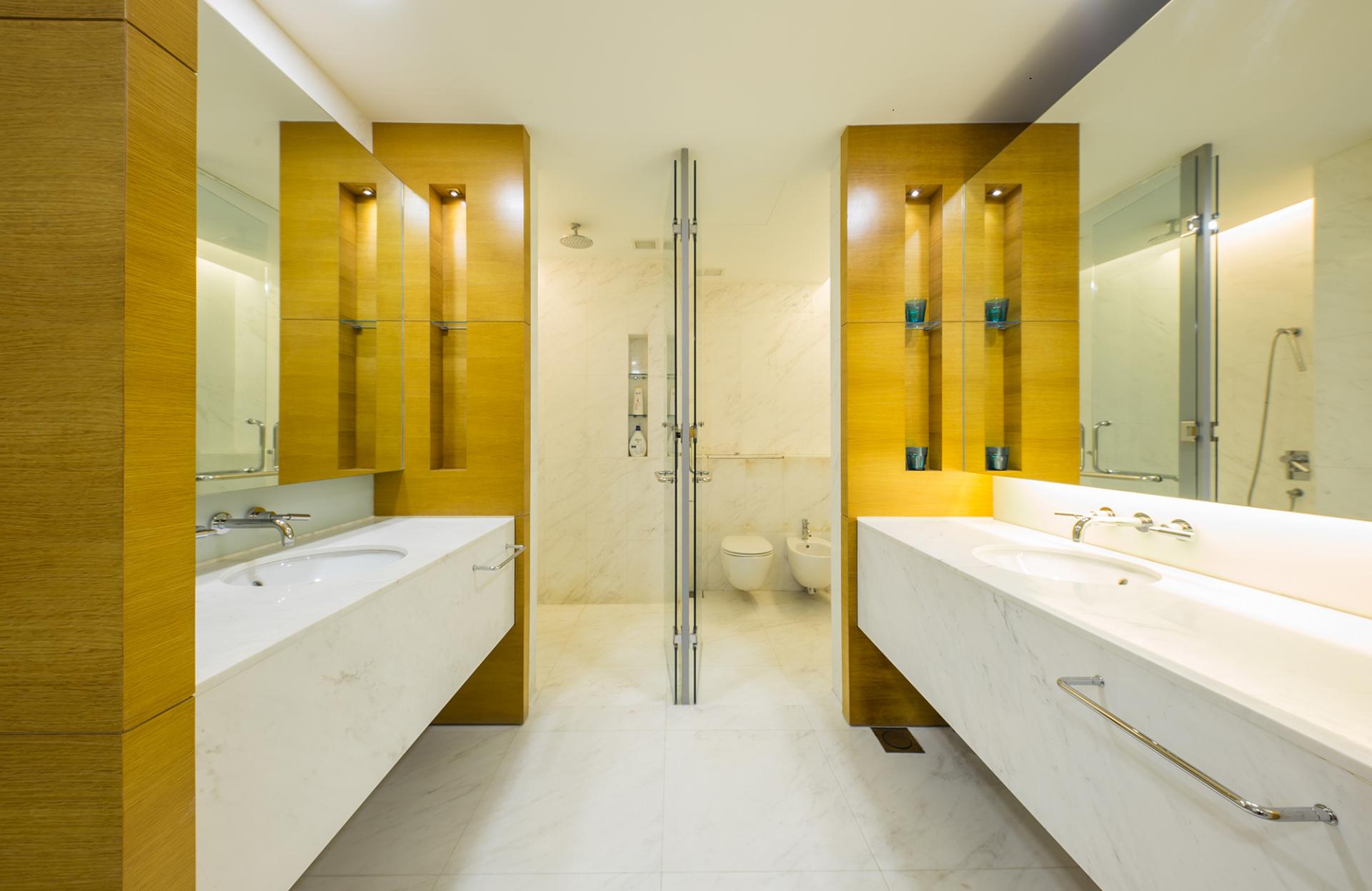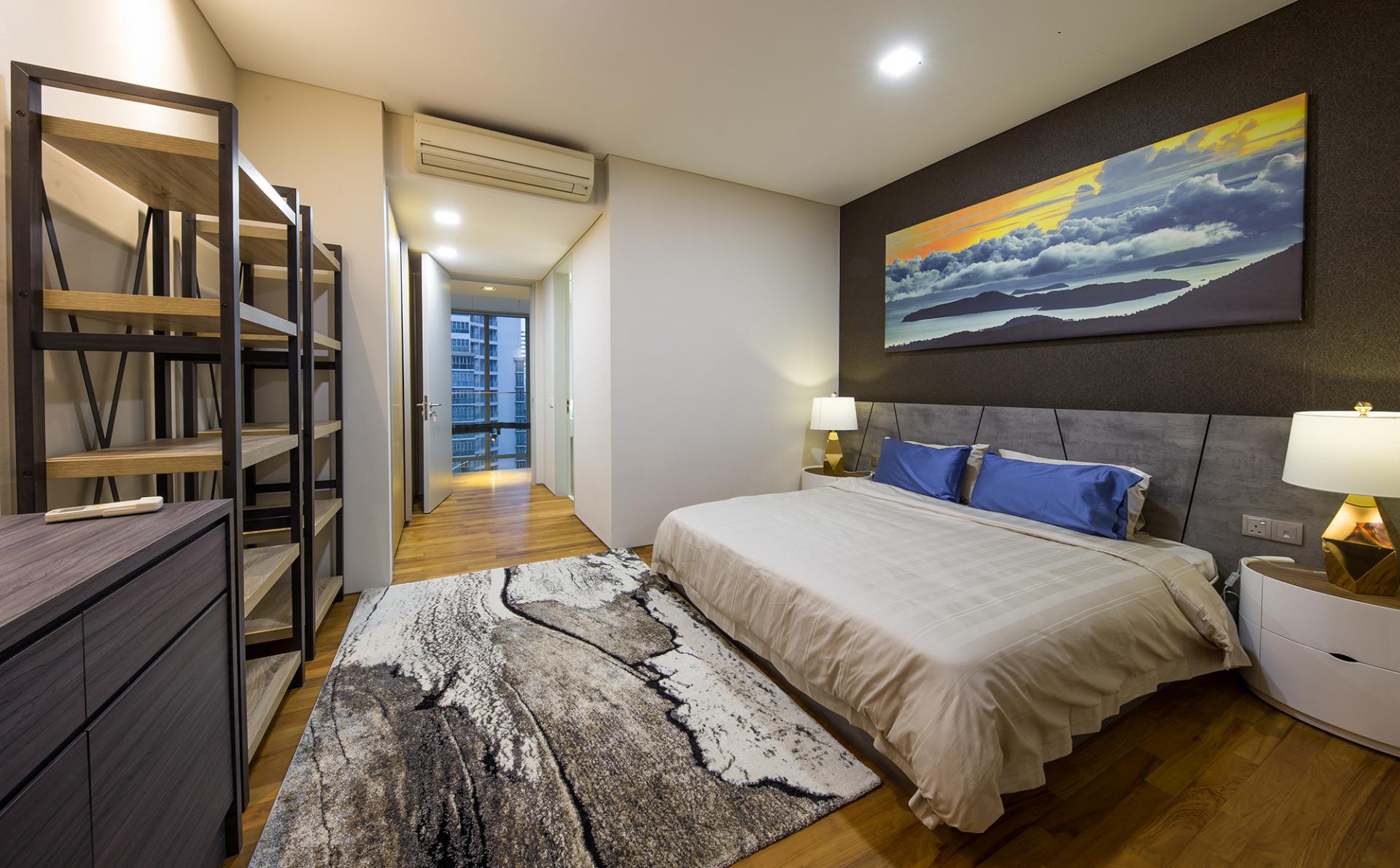 For the children's room, Christopher and his team created a whimsical wonderland designed to encourage play, thanks to a bunk bed complete with a slide and a magical carpet capturing the colours of the aurora borealis.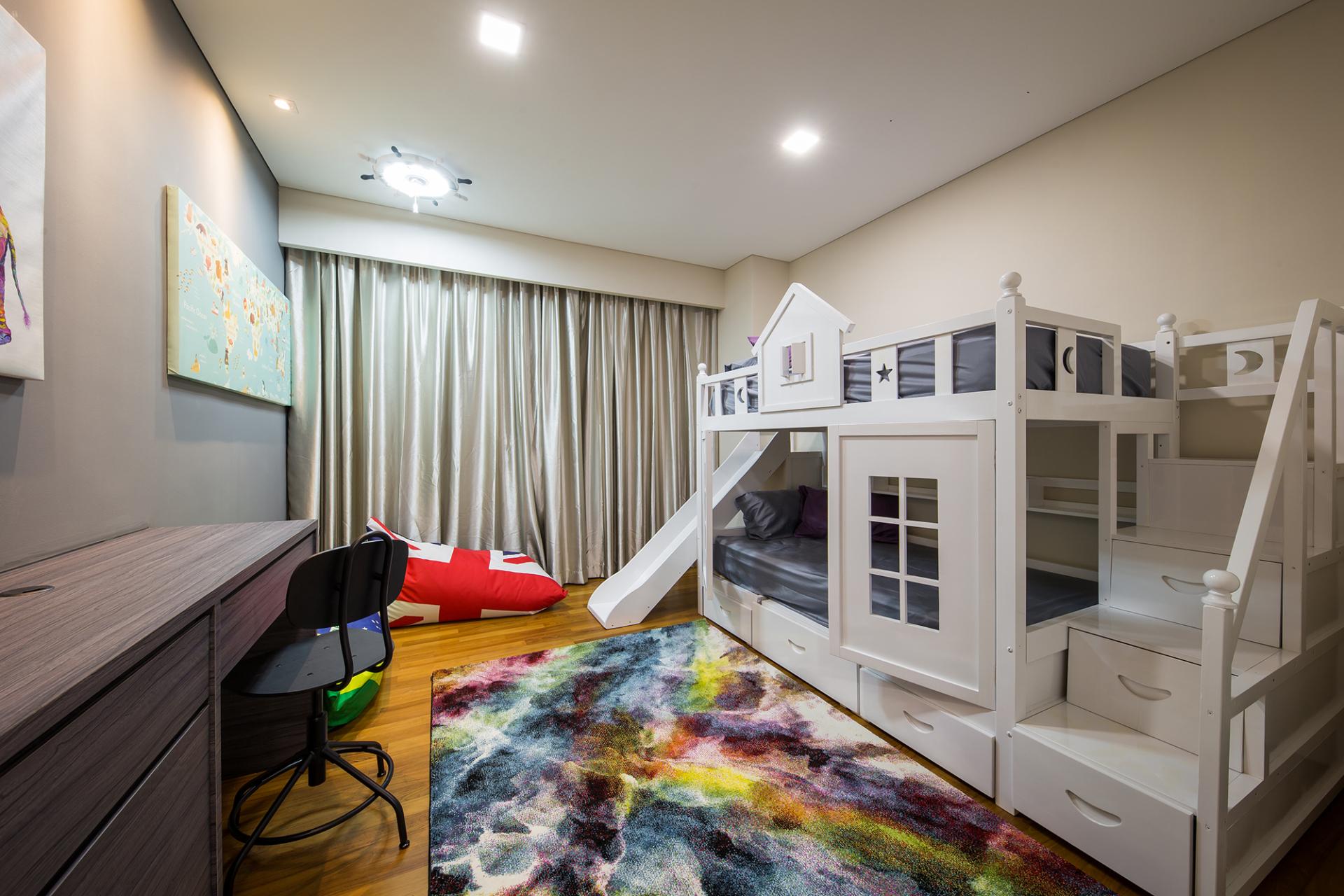 The kids living in this house sure are lucky, for there is another surprise waiting for them. Concealed along the wood feature wall is a secret entrance to the kids' movie room, which was converted from an existing run-of-the-mill storeroom.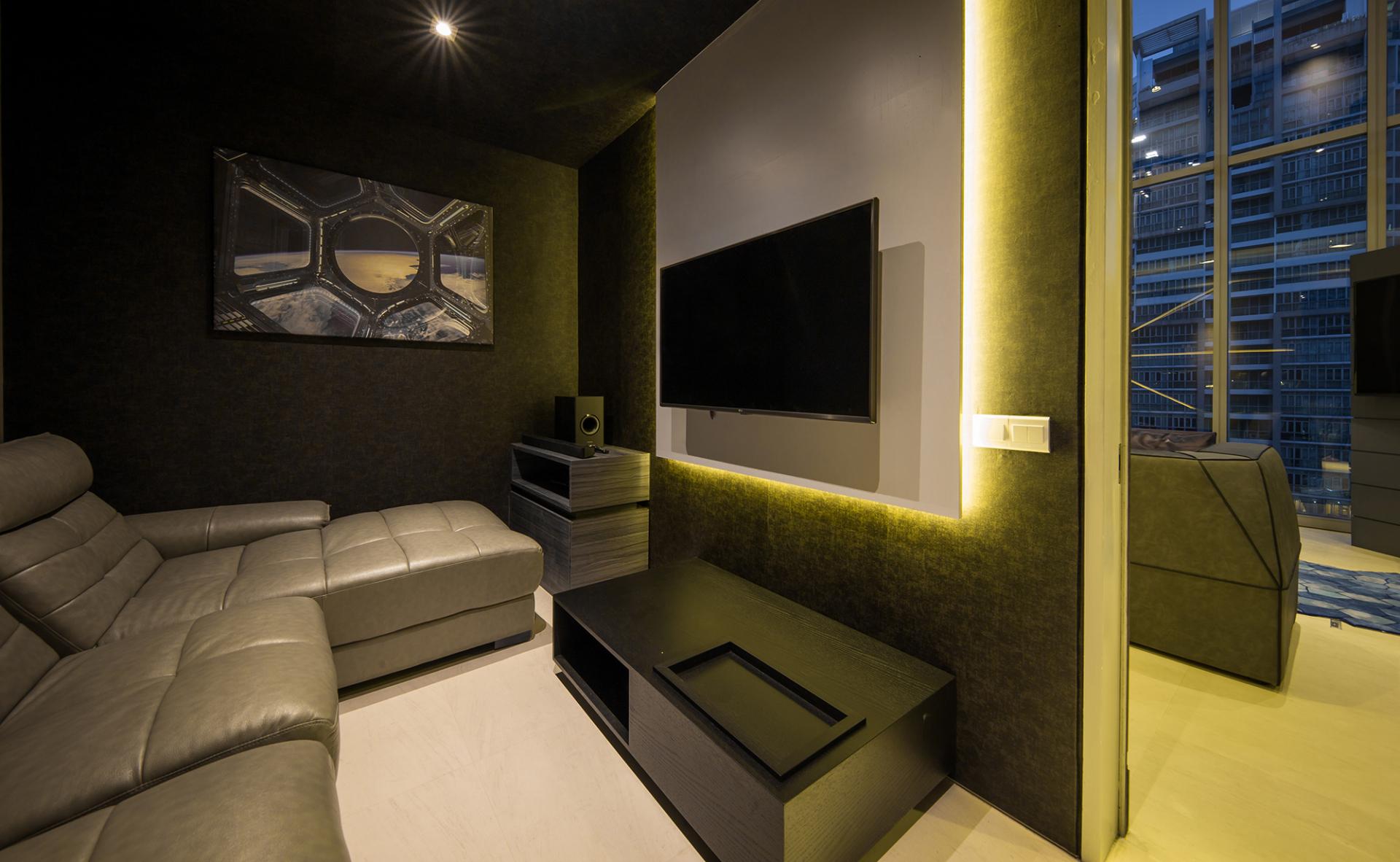 The renovation took only 6 weeks and costs around RM600,000.
One KL is ready to move-in and for more information, please fill in the form below: