Imagine living by the sea in a palace-like mansion, enjoying the picture-postcard coastal life and taking in breathtaking views. Located in Stanley, K&K Property's latest luxury residential project - the prestigious "ONE STANLEY" – is bound to take your breath away with its extravagant waterfront estates nestled amidst lush foliage, offering an unparalleled seaside lifestyle.

Located in Stanley, "ONE STANLEY", emphasises traditional and modern at the same time providing residents with a seamless connection to nature, surrounded by mountains.
"ONE STANLEY" was designed by the internationally renowned architect Robert A. M. Stern of Robert A. M. Stern Architects. His outstanding works include the world-renowned mansions 15 Central Park West and 70 Vestry in New York City, which are status symbols for many celebrities. His latest architectural masterpiece, ONE STANLEY, transforms the southern area of Hong Kong Island into a small European island along the Mediterranean Sea, with many of the characteristics of wealthy resorts in Greece, Italy, France, etc. Its elegant style bears resemblance to Santorini, a Greek island on the coast of the Aegean Sea characterized by its tourist resort appeal and stylish architecture.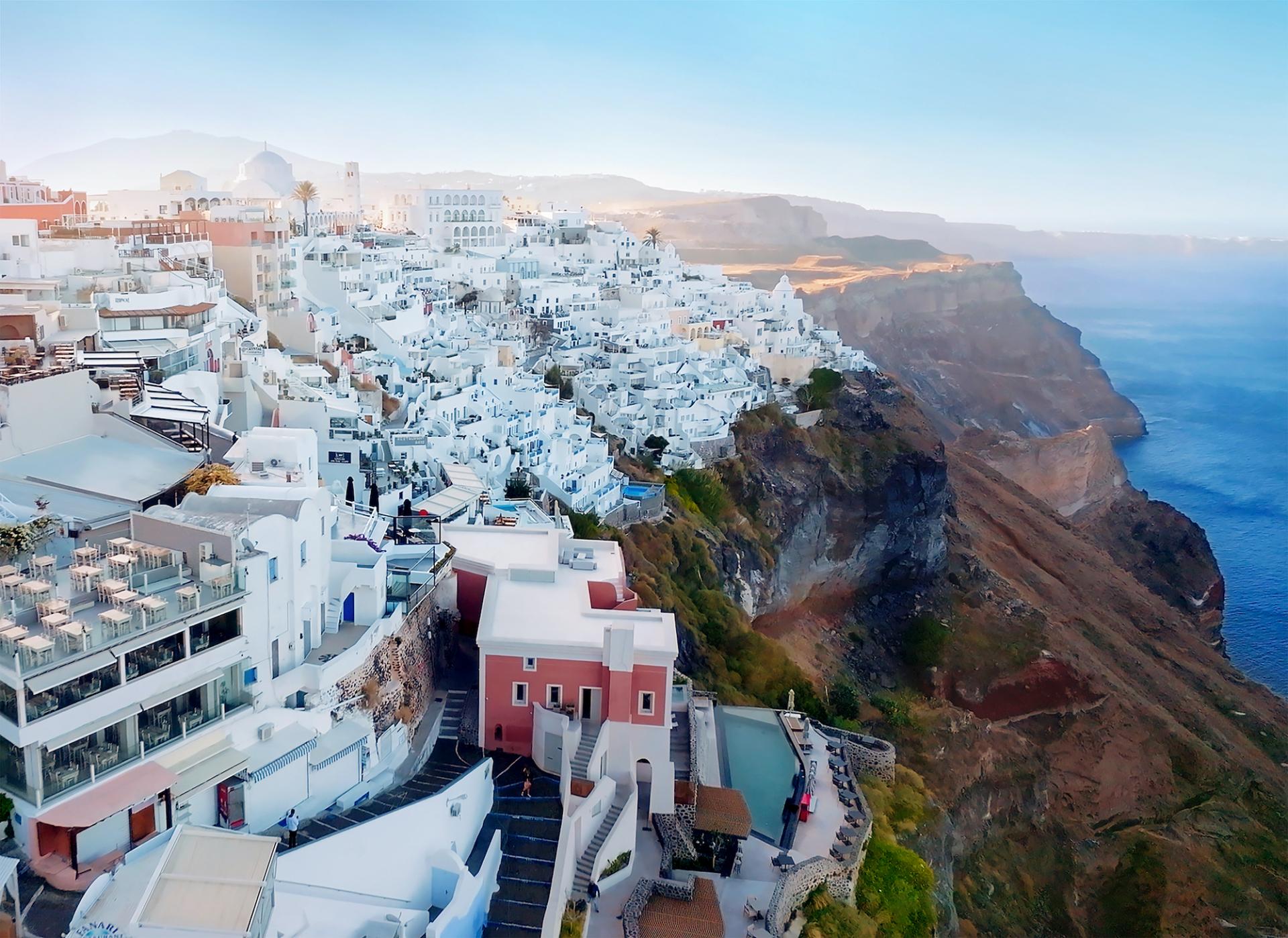 With its low-density green design, "ONE STANLEY'' emphasizes integrating traditional and contemporary aesthetics as well as bringing nature indoors. The project covers a total area of 272,300 square feet, of which 226,000 square feet are buildings with approximately 81,000 square feet greenspace which accounts for 30% of the overall project area. "ONE STANLEY" provides 11 blocks of 4-storey low-density residential buildings with the maximum saleable area of 3,300 square feet and 32 blocks of luxury sea-view detached houses with a saleable area of over 2,700 to 7,000 square feet. All detached houses boast magnificent views of the South China Sea, have a private lift and some units have a private swimming pool. Among these, the largest detached house features 9,700 square feet of private garden and roof Along with the rare beauty of the sea and mountains, creating an ideal seaside mansion for residents.
Designed by a master architect, this unique collection of homes features luxury mansions with high privacy and a stunning seaside location. "ONE STANLEY" is a rare luxury residence project standing proudly above Stanley Bay in Hong Kong.
ONE STANLEY's completed units will be on sale in Q2 2023, please visit https://www.onestanley.com.hk for more information.

About K&K Property:
Established in 2013, K&K Property Holdings Ltd. is a Hong Kong property developer experienced in developing diversified residential and commercial projects and managing five-star hotels. The Group's diverse portfolio encompasses projects across the world. In terms of luxury residential projects, Hampstead, a low-density detached house project situated in a traditional luxury premise in Tai Po, New Territories East; and 18 ROSEWOOD, a low-density villa-style upscale project in Tuen Mun, have all been sold out.
The ongoing sales of SkyeHi, a trendy urban residential project in Tuen Mun, and Victoria Skye, a large-scale landmark residential project in Kai Tak, have been excellent. There are only a small number of units remaining for sale in Victoria Skye, most of which are special units. On top of residential projects, the Group's latest commercial project, 21 Ashley in Tsim Sha Tsui – designed with a medical and healthcare focus and equipped with professional facilities – is now available for pre-letting.
K&K Property Holdings Ltd. has always focused on building quality developments with unique designs. Apart from the aforementioned projects, the Group's developments include a residential and commercial project at 18 Junction Road, a residential project in Kowloon; Oak Street/Ivy Street, developed in collaboration with the Urban Renewal Authority; as well as a number of commercial projects in London, UK, and Moiwa Ski Resort in Hokkaido, Japan.