When it comes to interiors, the concept of luxury often evokes sultry shades, a ubiquitous use of marble and a rigorous formality. However, in this family home in the heart of Moscow, Russian interior designer Ekaterina Lashmanova breaks with convention to show that a contemporary approach to opulence can result in youthful, fresh and inspiring environs that are both fun and functional.
See more: B30 epitomises creative re-use of a heritage structure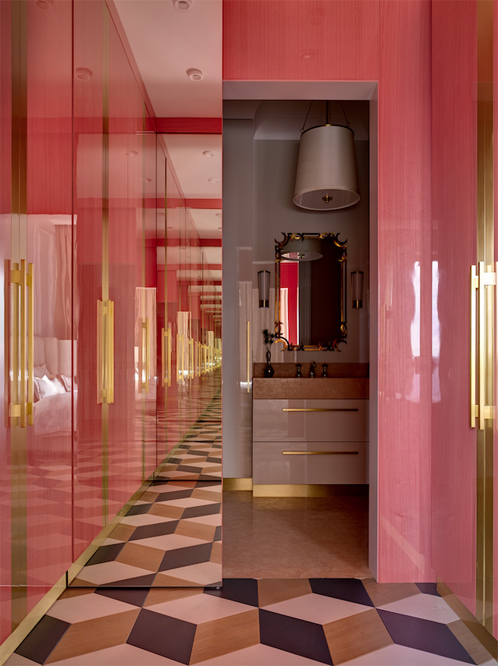 Pretty in pink
High gloss walls in of-the-moment pink with bold gold accents and tricolour harlequin floor tiles make the entrance to the bathroom worthy of a Wes Anderson movie. What's more, the reflective surfaces expand the space visually, inviting you to appreciate the entirety of the achingly Instagrammable space.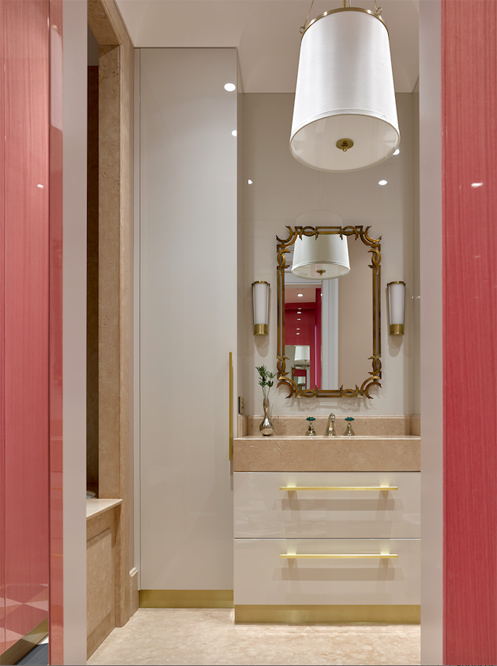 Modern classic
Inside, the bathroom is inviting in its relative simplicity, highlighting tradition and craftsmanship. A white and gold lampshade draws the eyes up to take full advantage of the high ceilings, which in turn make the compact space feel larger.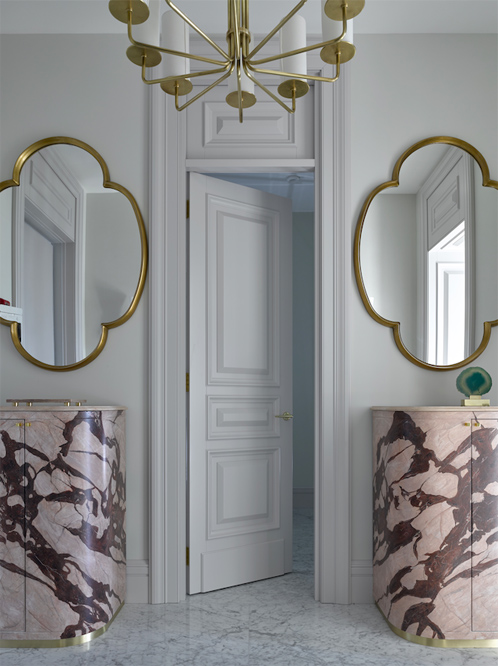 Sense of symmetry
Period details, such as wood panelling and marble floors, speak to the history of the apartment, while rounded edges on mirrors, cabinets and statement illuminations add a playful sense of modernity.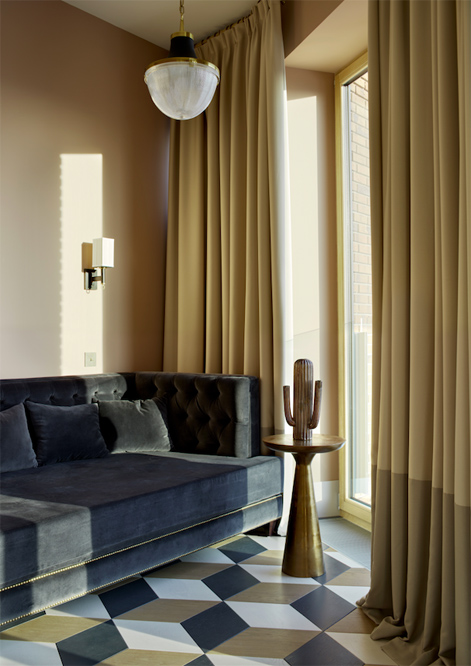 Touch of class
This corner of one of the bedrooms welcomes a moment's pause to absorb the confident sophistication of the palette, that draws together each element of the design scheme perfectly.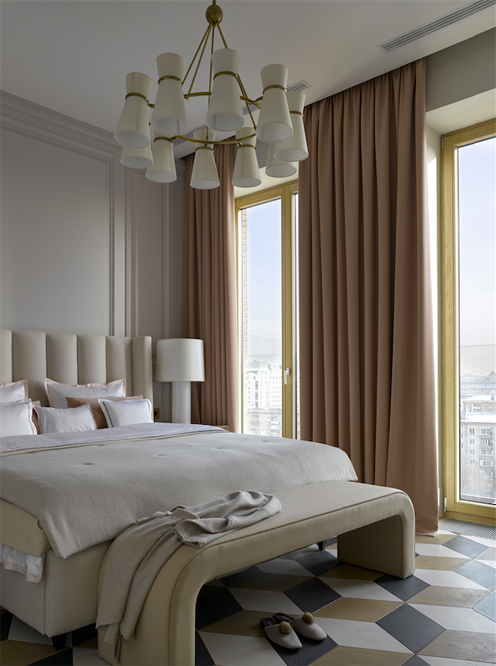 Bedroom beauty
Mid century curves and neutral shades evoke composed tranquility in the master bedroom, which enjoys views across the Russian capital.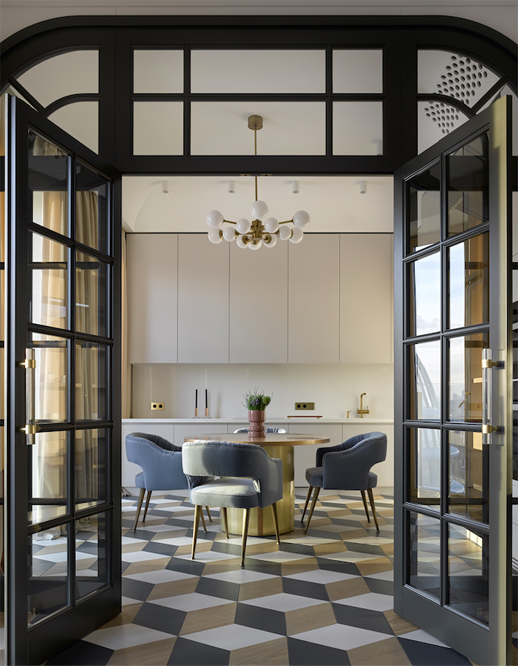 Time to dine
A glass-panelled partition lets light flow through the dwelling, while at the same time framing the dining room, which draws aesthetic influence from elsewhere in the abode.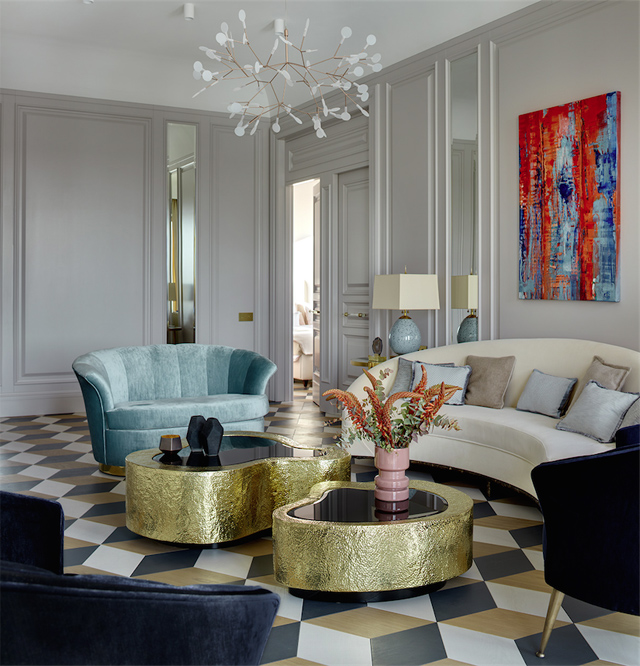 Pièce de résistance
The living room is the heart of this home, where curved appointments, including the Wave Centre Table by Boca do Lobo, stand out against the interior architecture of the room.
The post Ekaterina Lashmanova makes modern luxe fun in a central Moscow apartment appeared first on Home Journal.