This livable and luxe Causeway Bay duplex guarantees a happy family life.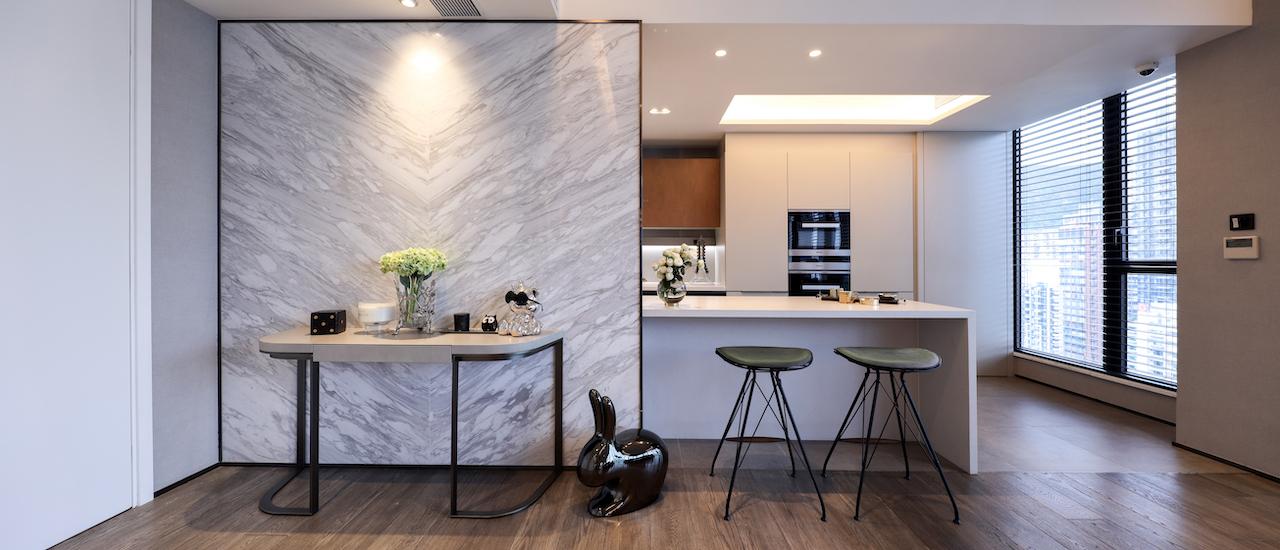 Families are always in need of space and when they are people who acquire and collect art, there's also the problem of where to store it. The solution a couple found – in the heart of Hong Kong's busiest hub – was to have not one but two duplex apartments combined.
"The house owners, who live with two young children, crave open layouts and an ample amount of space to display their art collection," say Maggie Mo and Jay Leung, design directors of Starz Pasha.
By converting two new duplex units into a single dwelling in Yoo Residence in Causeway Bay, the design team conceived a dream home that has the space for family life, a plethora of artwork and designer furniture. In fact, the home has very good space, and plenty of it.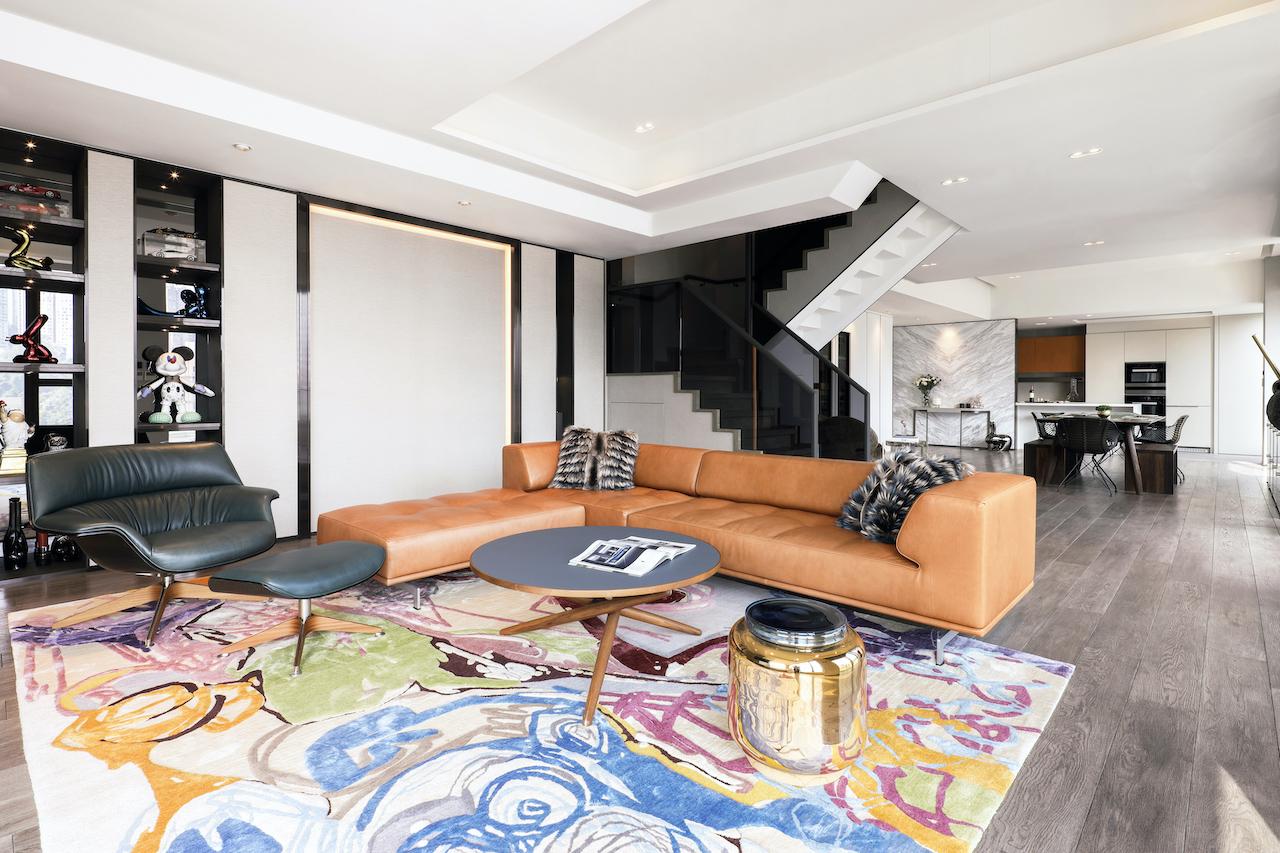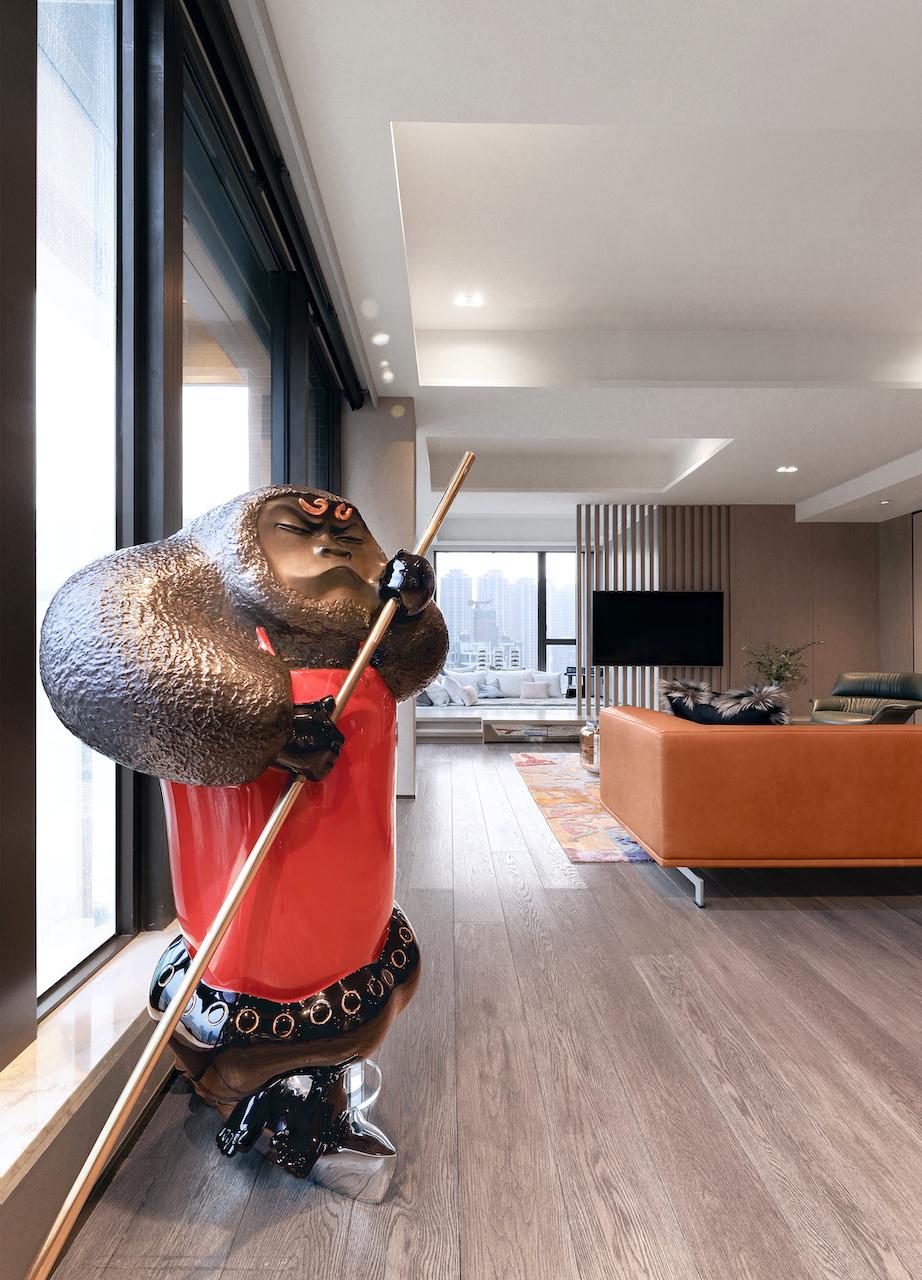 Sprawling 2,800 square-feet, there is a commodious living and dining area, three en suites, with generous floor-to-ceiling height and expansive windows. Upon entering the house, a seamless open kitchen layout links up the cooking, dining and living areas.
Opposite the cooking zone, a spacious dining area features a wooden dining table with a sleek set of Overgaard & Dyrman wire chairs. "Having a space devoted to large family meals and entertaining is almost a given because quality family time is what the couple cherish the most," Mo says.
If the home is any indication, it's that you don't have to compromise good design for comfort just because there are kids in the mix. In what is arguably the comfiest spot of the house, the design team tucks in a Finn Juhl iconic Pelican Chair upholstered in natural sheepskin.
Right by it is the whimsical lens table created by McCollin Bryan. To those who want to pursue a certain level of quietness while watching the world go by, it's a more than ideal area to read, unwind and sip up some vintage liquor retrieved from the wine cellar.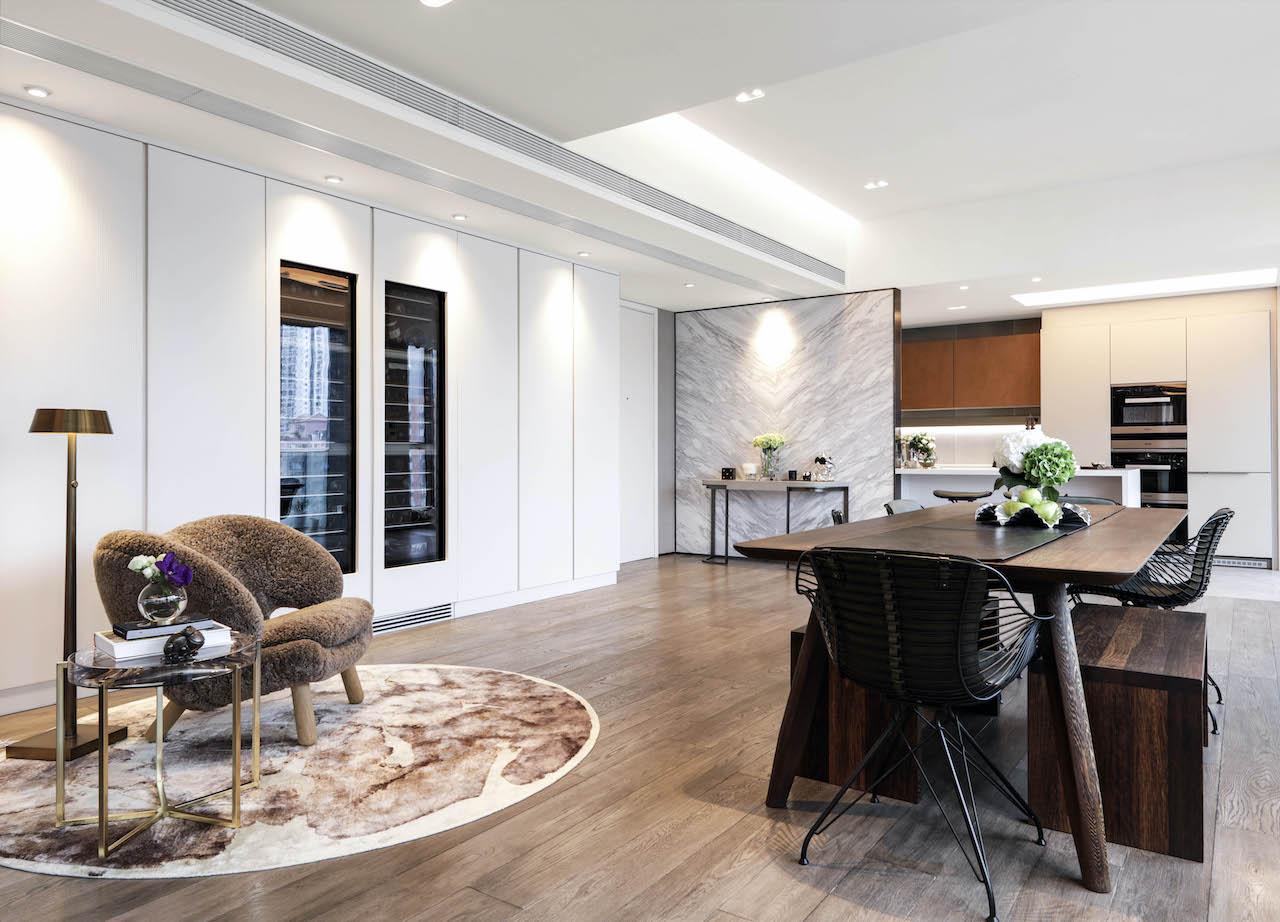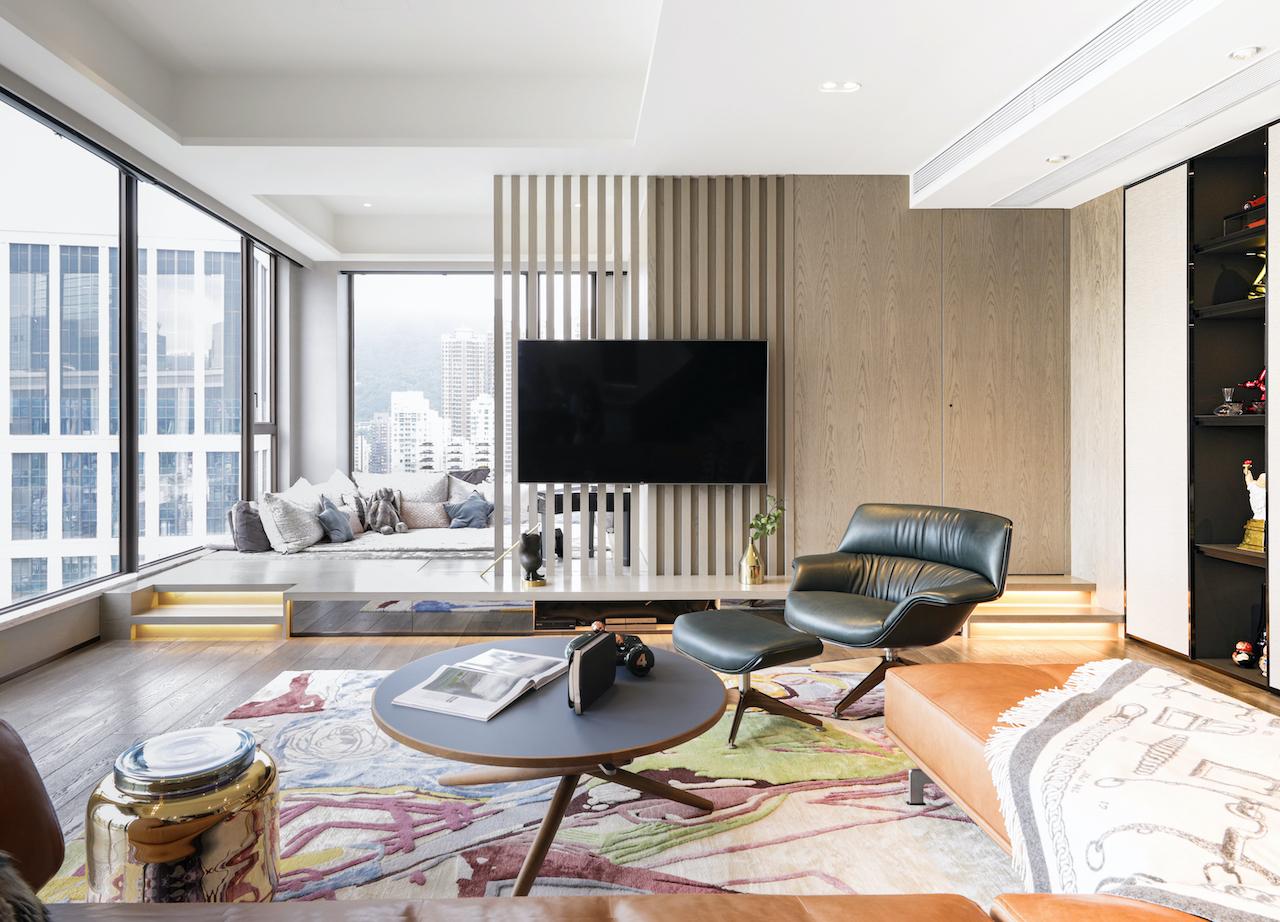 It goes without saying that carefully curated artwork is an essential part of this decorative duplex. As avid art collectors, the couple have collected a lot of artwork over the years. Among which is the "I Can" monkey sculpture created by Taiwanese artist Tsai Wei Cheng. Standing two metres high, the fierce warrior clutches a golden spear tightly in its hands. Compelling as it may be, isn't it a somewhat odd choice in a family-friendly environment?
"The couple fell in love with this sculpture a few years ago while travelling in Taiwan, and they promised each other to acquire this piece once they had their first home together," Mo explains. Like a guardian of the house, the mighty monkey protects whoever is living in it at all costs and that's not the only piece worth mentioning.
In the living room, a custom-made cabinet showcases an eclectic array of objects, each in its individual niche, the feature lighting highlighting the curves, details and craftsmanship. Whereas a bronze frog sculpture is illuminated by the pendant light atop, Jeff Koons' seminal "Balloon Rabbit" sculptures are at once buoyant and imposing.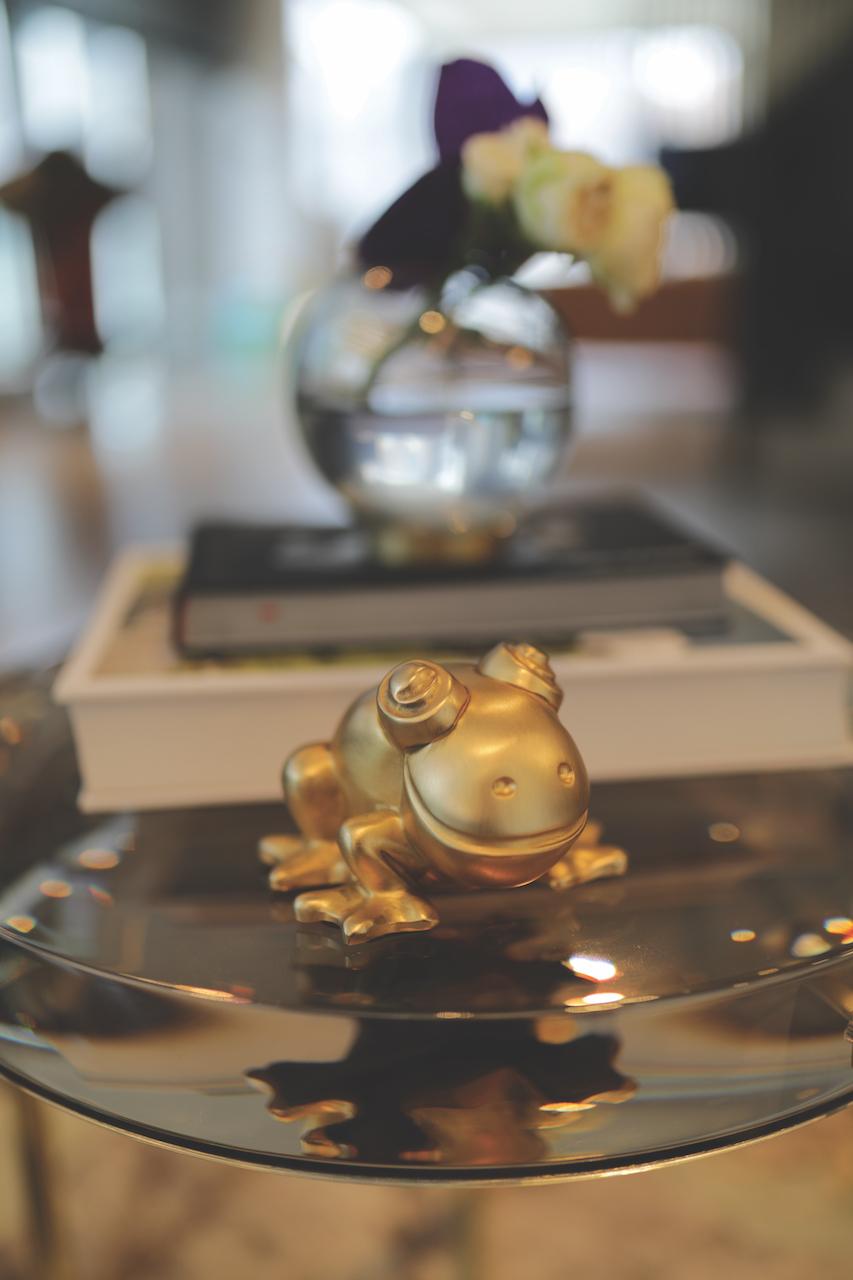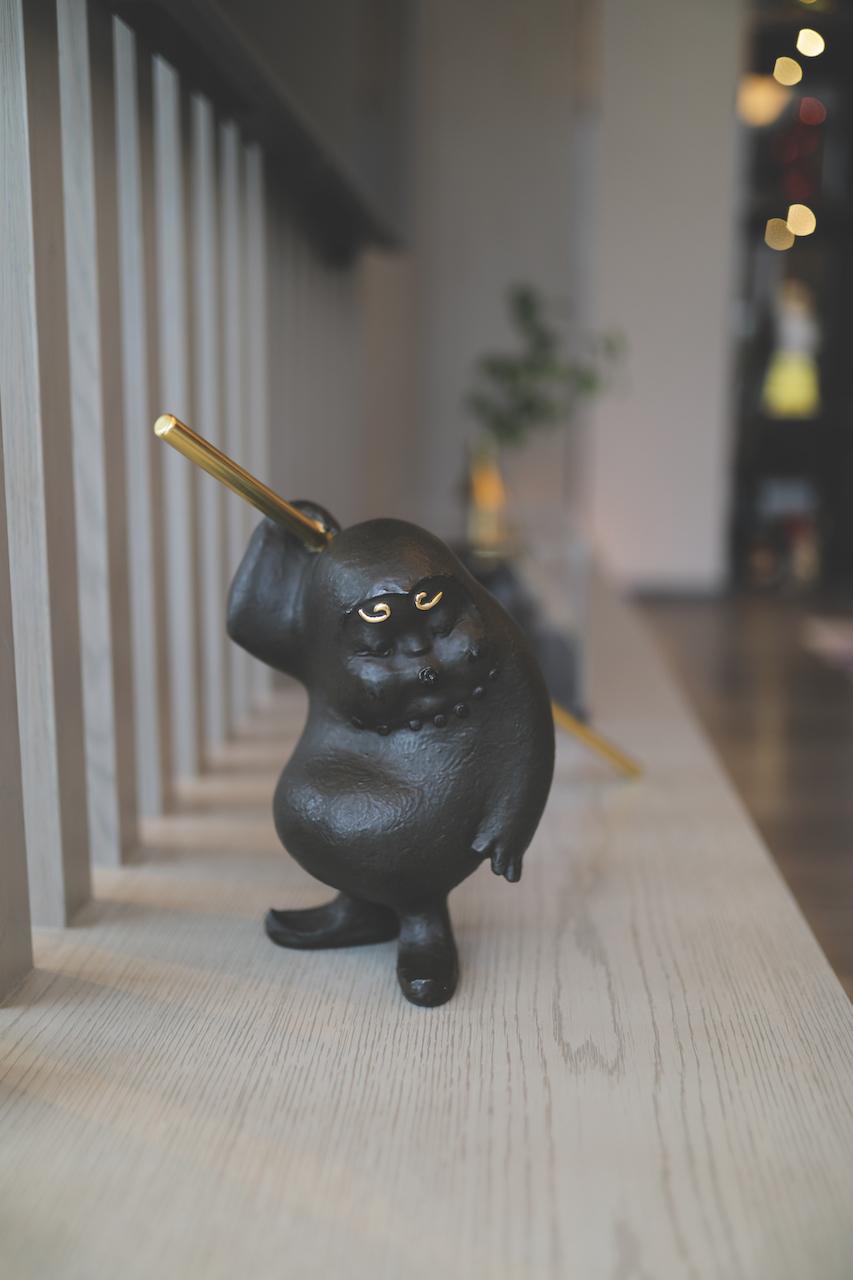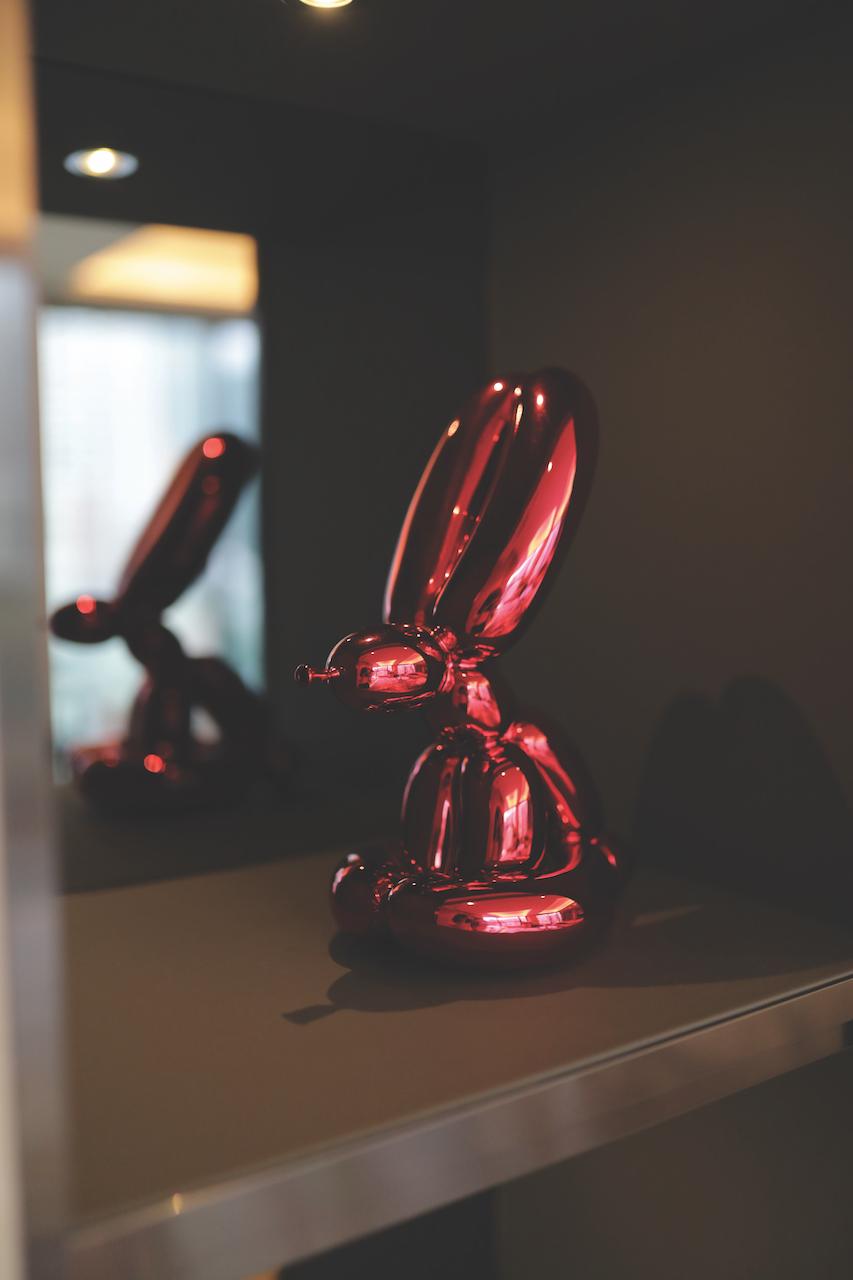 Glancing at the living room, it's apparent the design team knows a thing or two about decorating with colour. While they go graphic on the floor with a monkey-patterned silk rug, the orange wax leather sofa from Erik Jørgensen adds a timeless, luxurious twist to the décor. If the living room offers a kind of sophisticated fun for grown-ups, the entertainment room by the window is literally a kids' haven.
Mo says the platform is the most used area of the whole flat. Basked in warm sunlight, little ones love reading and playing there, it's where they hang out with their grandparents when they come visit the family. Besides, I can't think of a better snug spot to doze off and while away the afternoon. The design team also threads a tricky needle: concealed behind the slide-in doors is a full-size built-in study desk, along with an abundance of storage space underneath the raised platform.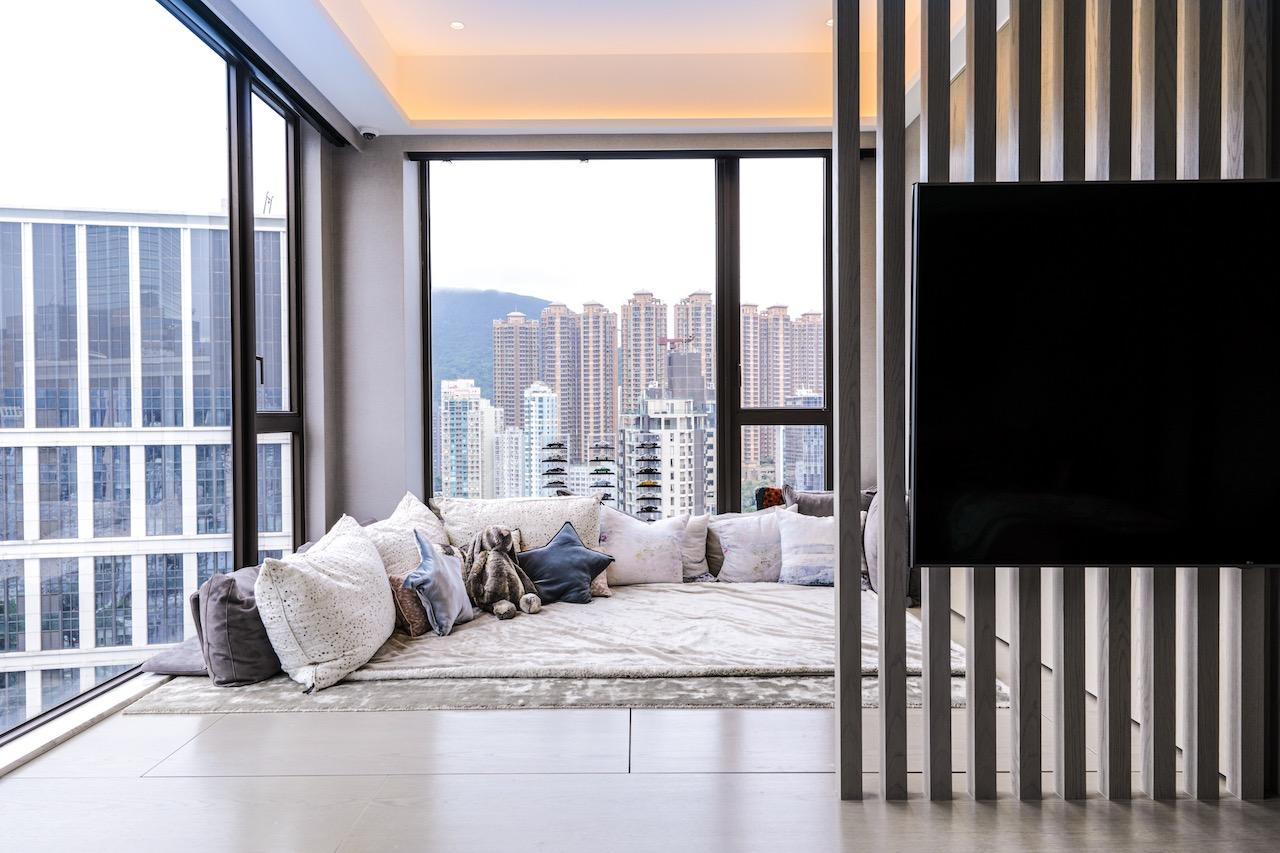 Upstairs, the private palace is as plush and indulgent as one can get. The master bedroom, complete with a walk-in closet and bathroom, doesn't shy away from a darker palette and moody accents. Think wooden flooring, a luxuriant wool rug and suede bedding. Soulful and warm, the ambient lighting throughout is just the icing on the cake.
By contrast, the children's bedroom is much more colourful, effervescent and most of all fun. Decked wall-to-wall in the striking pastel green wallpaper from Fern, there's plenty of floor space for the two kids to roam around.
"The fact we've created an open, connected home where everyone knows exactly where everyone is, can interact and communicate with each other at any time is more than fulfilling," Mo shares. When interior design can make spending time with your family simple, meaningful and a part of daily life, what's not to love?