A 30-year-old hillside dwelling in Sai Kung has been transformed into a light-flooded home packed with visual intrigues and a colonial flair.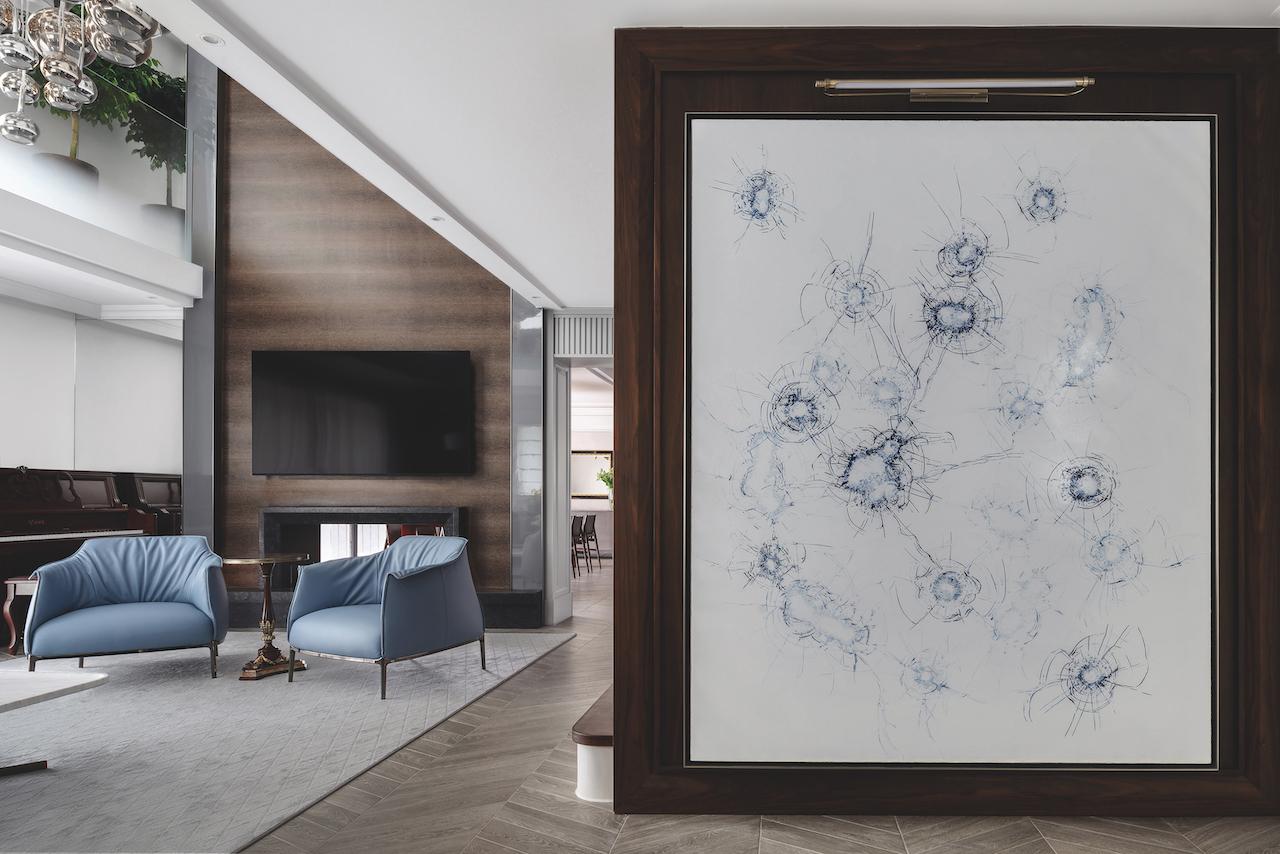 Perched serenely on a scenic hillside in Sai Kung, this three-storey house is now blessed with high ceilings and abundant natural light. But there was nothing like that when Frankie Wong, co-founder of Pocket Square – a three- year-old local interior design firm – first saw the place.
"The original ceilings were low and the windows small, and the entire interior was poorly lit. But it was full of potential," recounts Wong, who, along with partner Sean Li, was enlisted two years ago to turn this 7,000 square-foot property into a calming retreat for a family of four to get away from it all.
"We basically reworked the entire layout and enlarged the windows throughout to bring in more sunlight while creating a serene atmosphere for the couple to unplug and recharge – which was the focus in the client brief."
First and foremost was reinventing the front yard. The team scrapped what used to be a "tortuous path" to the house to make way for a grey gradation granite palette pavement, furnished by a small bamboo water fountain and a layering of plants reminiscent of a Japanese Zen garden.
"Designed with privacy in mind, this secret path serves as a tranquil transition from the outside to the interior," the designer says.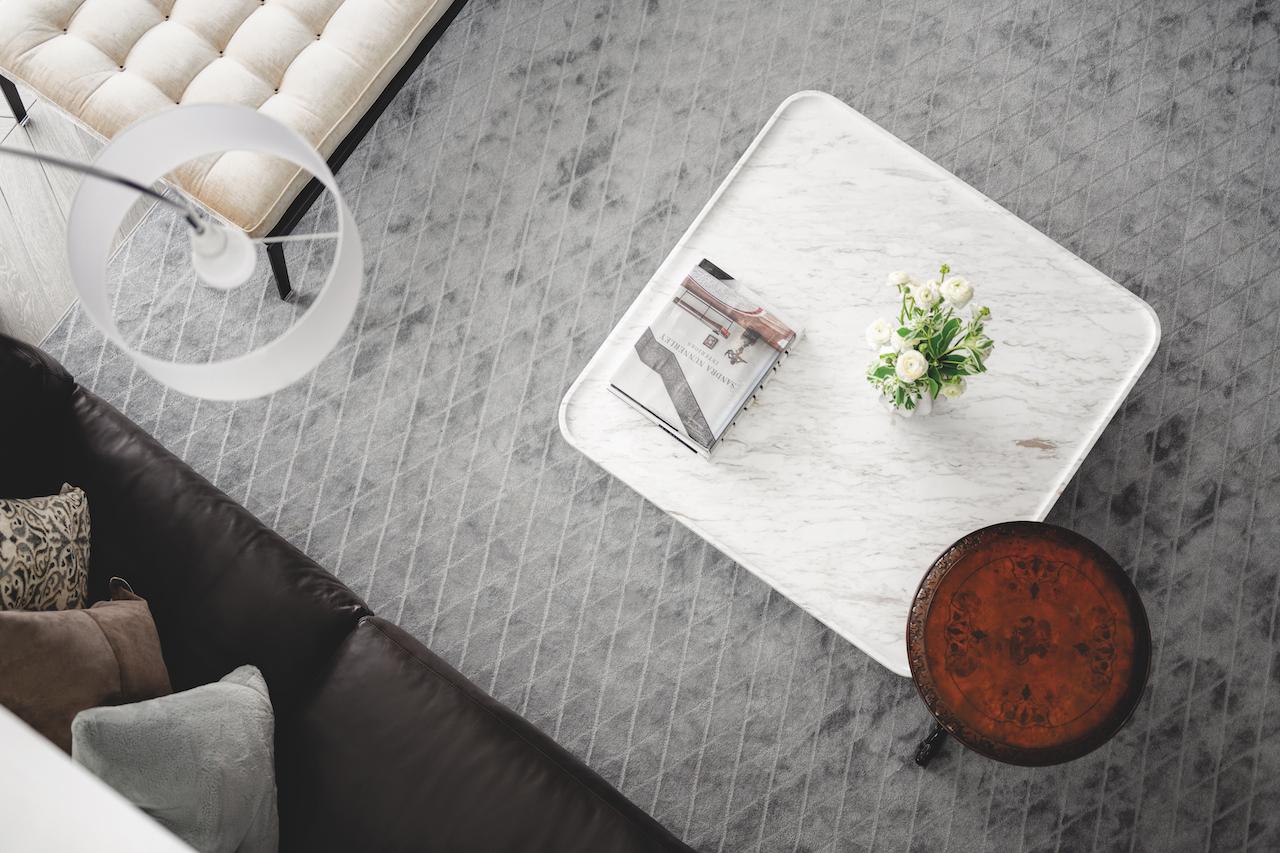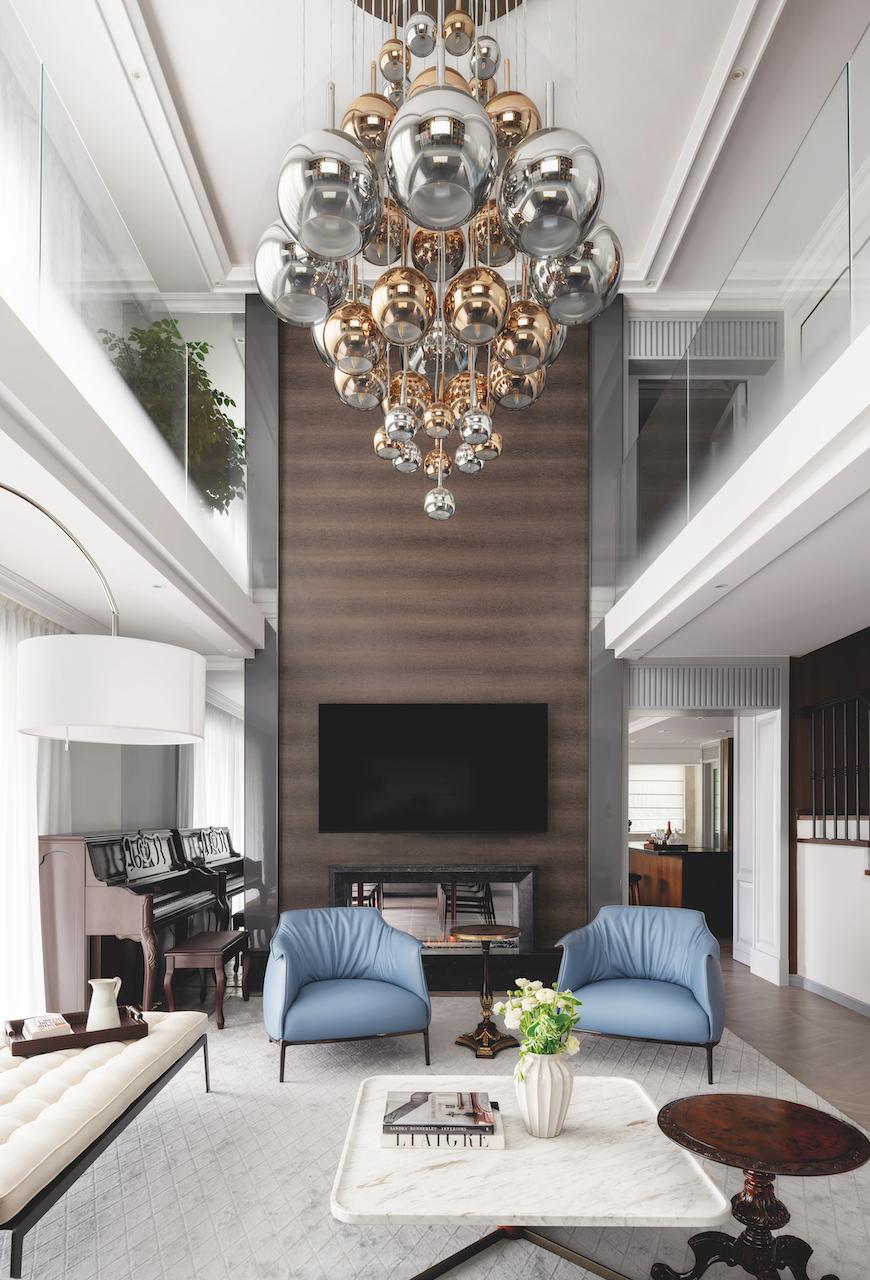 To infuse more natural light and a soaring sense of spaciousness into the interior, parts of the original low ceiling on the ground floor were gutted to make for a double-height void over the living room, creating a perfect setting for the dramatic Penta pendant by Glo to shine.
Now bright and airy, the ground floor is governed by an interplay between light grey walls and walnut finishes, punctuated with notes of blue inspired by the tone-setting painting by Chinese artist Zhao Zhao in porcelain blue that takes up almost an entire wall.
"The painting is from the client's old apartment in Mid-Levels. It was the first piece they decided on, and so we curated the furniture around it."
In the living room, the Étiquette sofa by De Padova, and a pair of Poltrona Frau lounge chairs by Archibald, are tastefully arranged on tailor-made carpet by LE Carpet Studio. The cosiness is further accentuated by a Flexform Magi daybed and a Natuzzi coffee table, joined by the MAMA floor lamp by Ligne Roset, that adds a homey glow to the living space.
Dividing the living and dining areas is a marble-clad EcoSmart fireplace that is unique in its own right. Behind, a Brass 96 suspension lamp by Gervasoni 1882 graces the entire dining space, making for a dramatic contrast to the subtle Metalico dining table and Voyage chairs by Porro.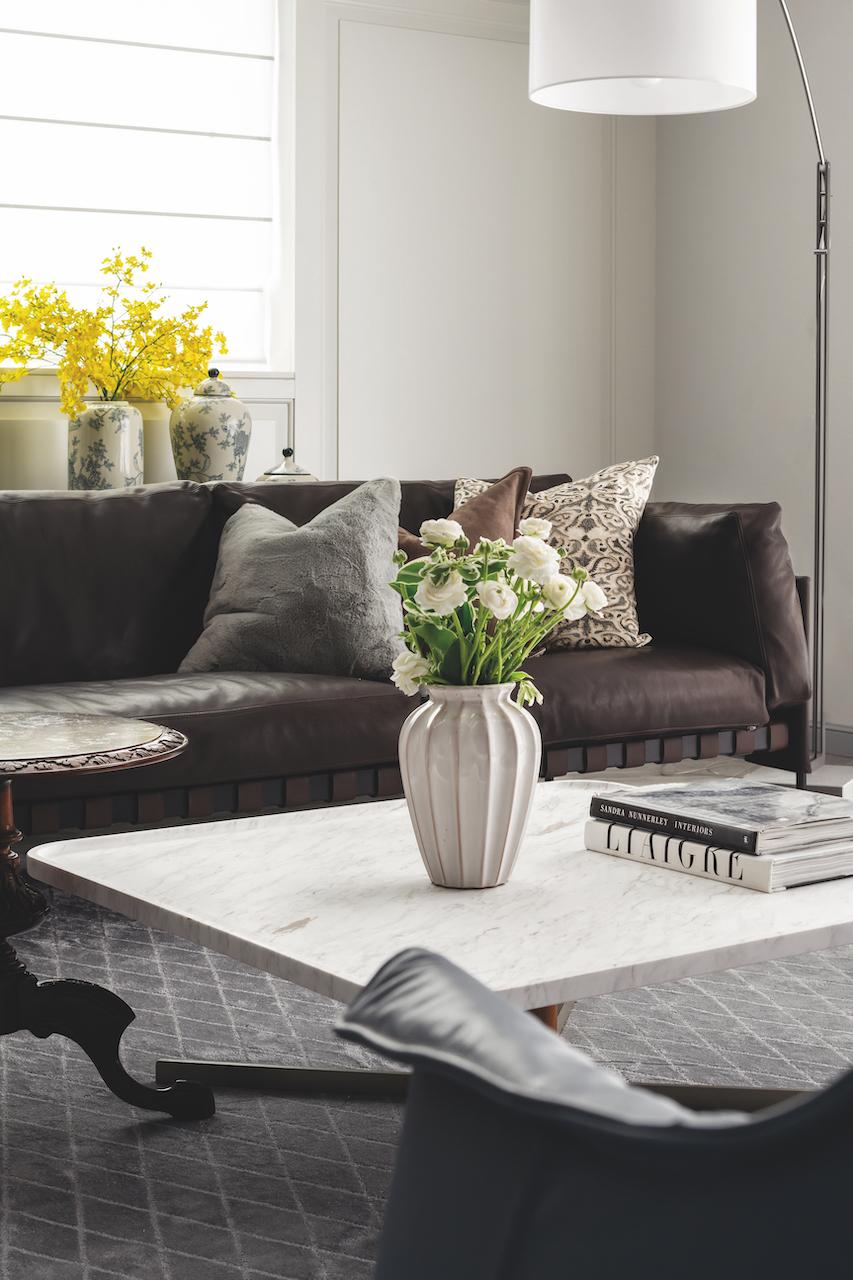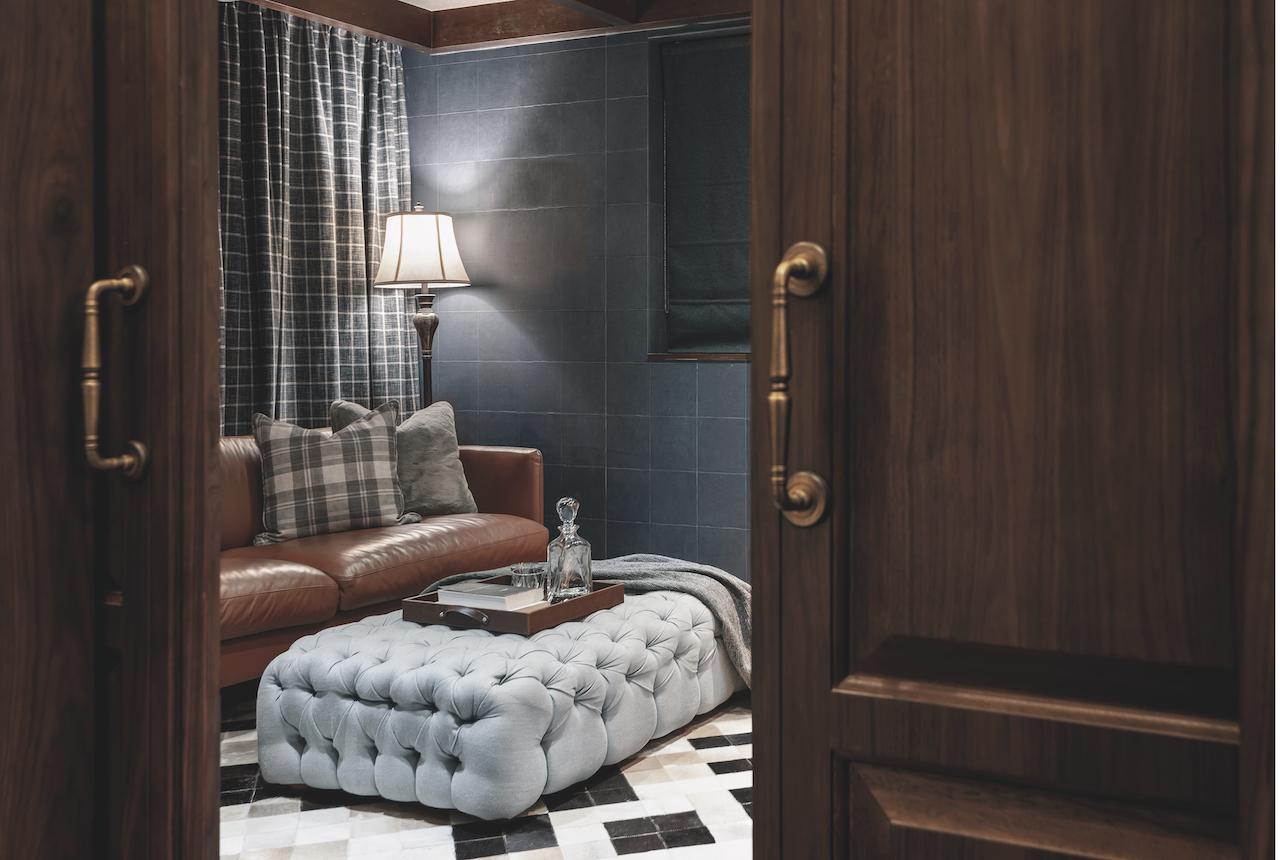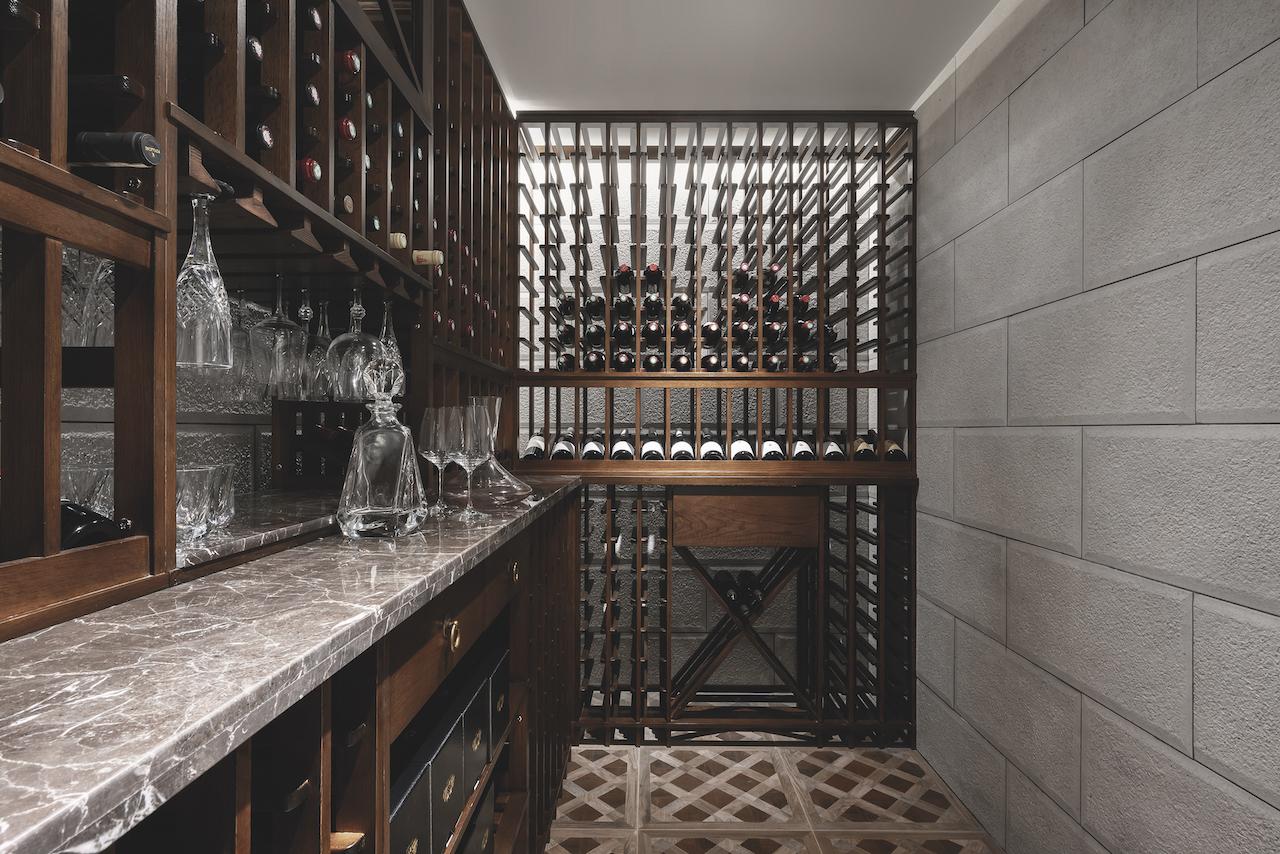 Connected to the dining area are a wine cellar, a Chinese kitchen and an open kitchen – each serves a dedicated purpose to suit the homeowner's penchant for wine and cooking.
"The home is designed to accommodate the client's various lifestyles such as the open kitchen for small get-togethers; a wine cellar for daily wine tasting; a study as a work-from-home space; an AV room to entertain; and two spacious kid's rooms for the two little boys to grow into."
Located on the second floor, the kid's rooms share a large balcony and a common area that features an Indigo Living sofa and a Homeless Ottoman, joined by two Dutchbone coffee tables to create a sleek, flexible space that grows with the children.
To acknowledge the couple's Western backgrounds, the team infused the top floor with touches of British colonial flair. The earth- toned master study, for instance, features a 1919 armchair by Poltrona Frau, an antique console by Birdcage, and an Oliver green lacquer bookshelf which, together with a vintage fireplace, makes for an authentic colonial setting with a modern flair.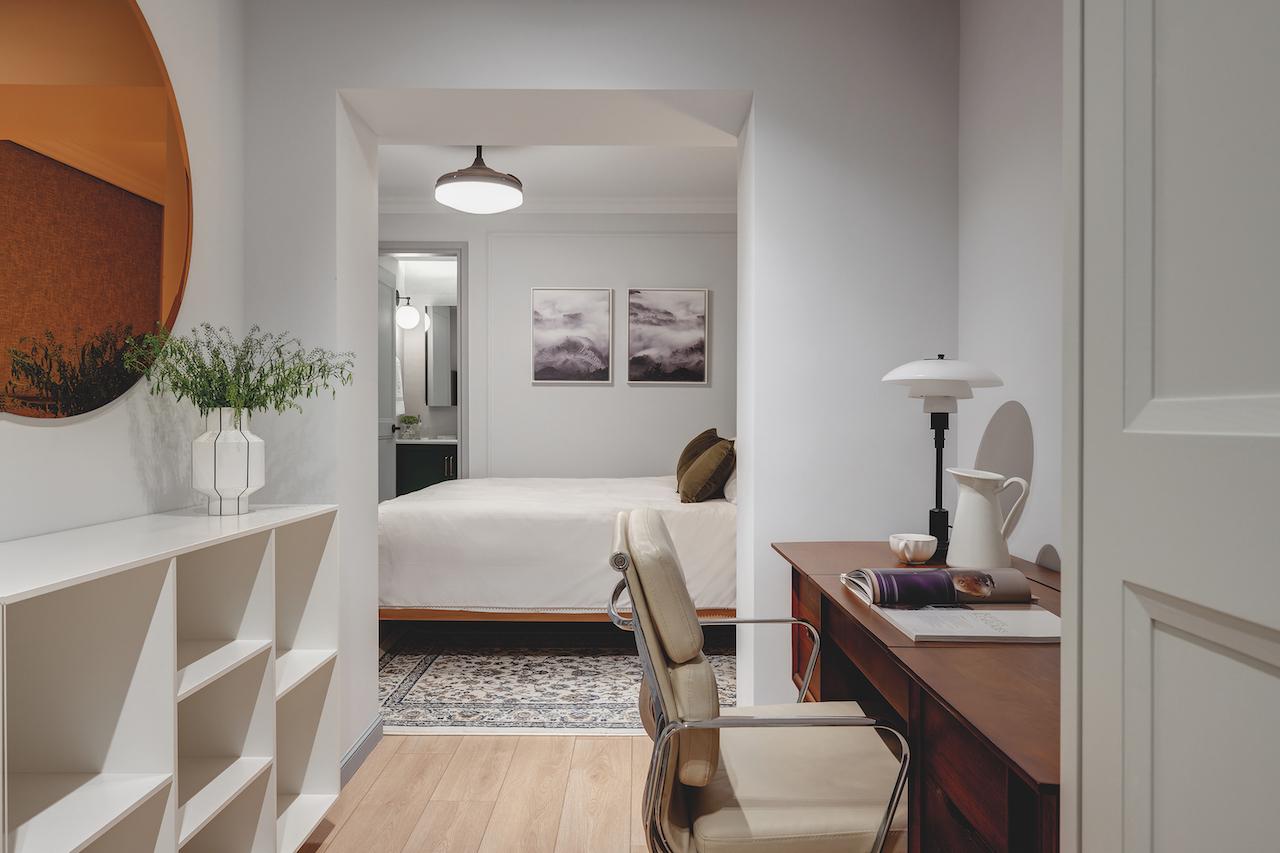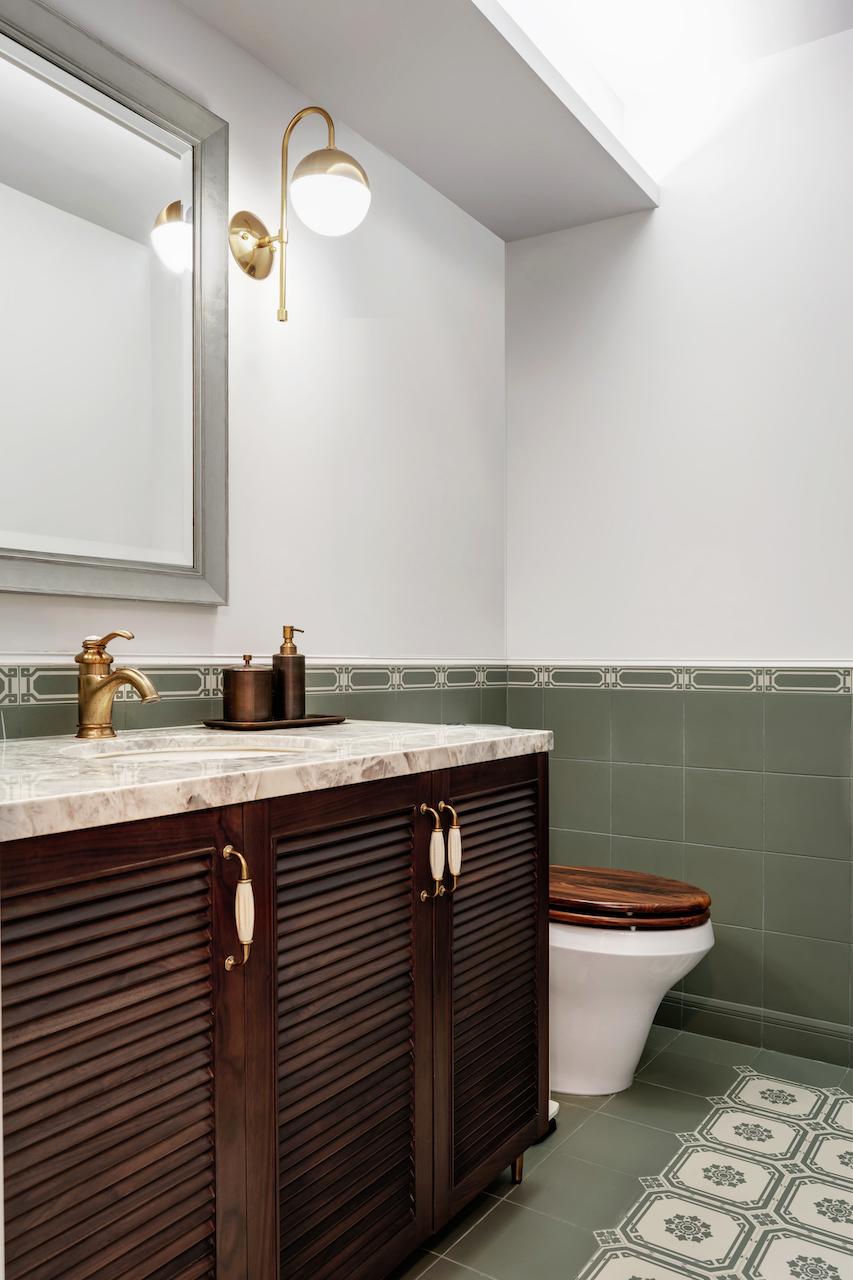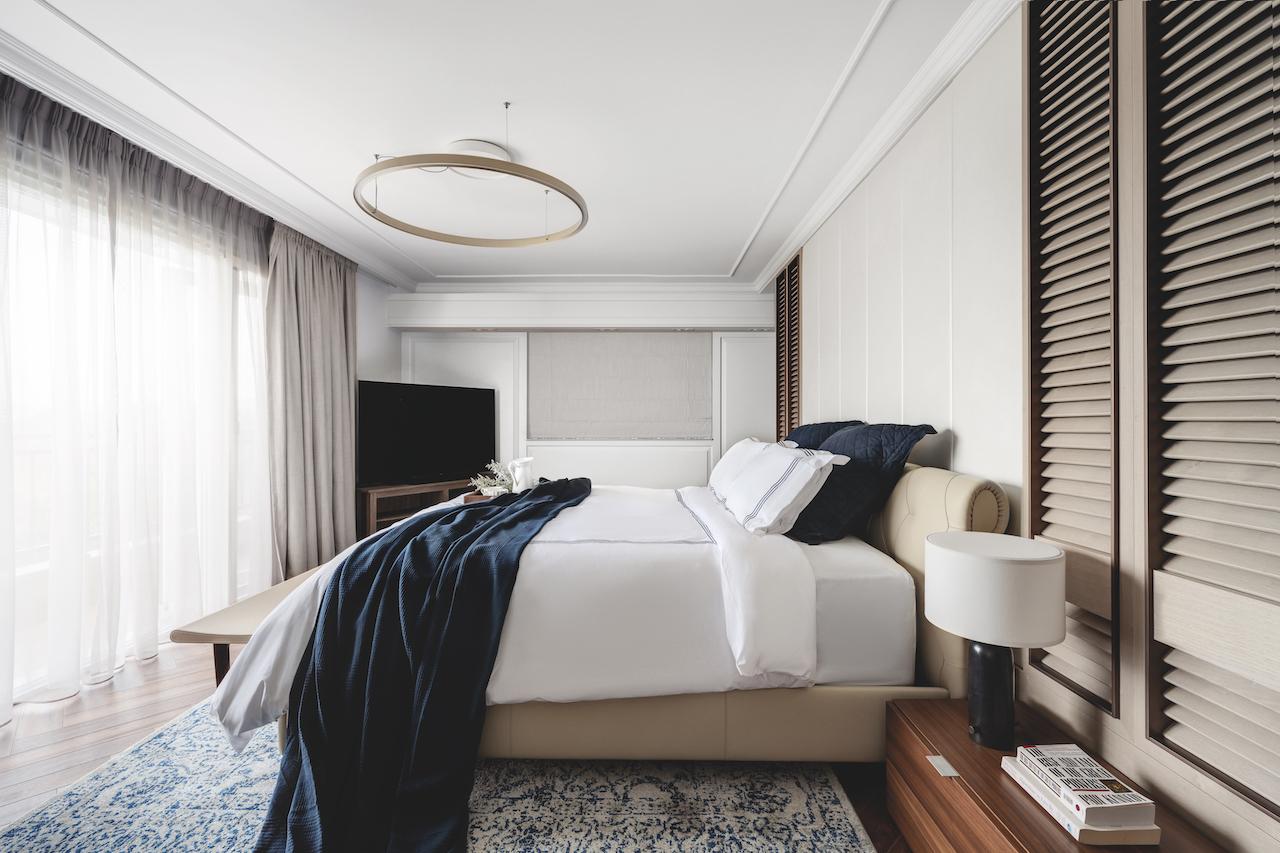 The nostalgia touch extends to the AV room next door, where a BoConcept leather sofa and an Indigo Living tufted Ottoman, juxtaposed with checked curtains and patterned tiles, weave together colonial charm and modern glamour.
The master bedroom, however, is a true resting sanctuary. Crowned by a Luceplan pendant light, the room features a sophisticated Bluemoon bed by Poltrona Frau, flanked by an elegant pair of Gravity table lamps by Gubi. A Poliform's Santa Monica lounge occupies a quiet corner, accompanied by a Sayonara Cattelan Italia floor lamp that adds extra cosiness to the space.
"The client moved out here from the city because they want to truly wind down and escape from the hustle and bustle," she concludes. "The interplay with outdoor and indoor living allows the homeowners to benefit from the healing power of nature."