"I have a very low boredom threshold," says Charlotte Sumner, gesturing around at her eclectic Hackney sitting room with its orchid-print walls, vintage cocktail shakers, 1960s furniture and deep leather chairs. "One minute I love monochrome Scandinavian style, and the next I'm into a colourful Caribbean tropical. It's slightly schizophrenic – but I think it's the reason why our house looks good."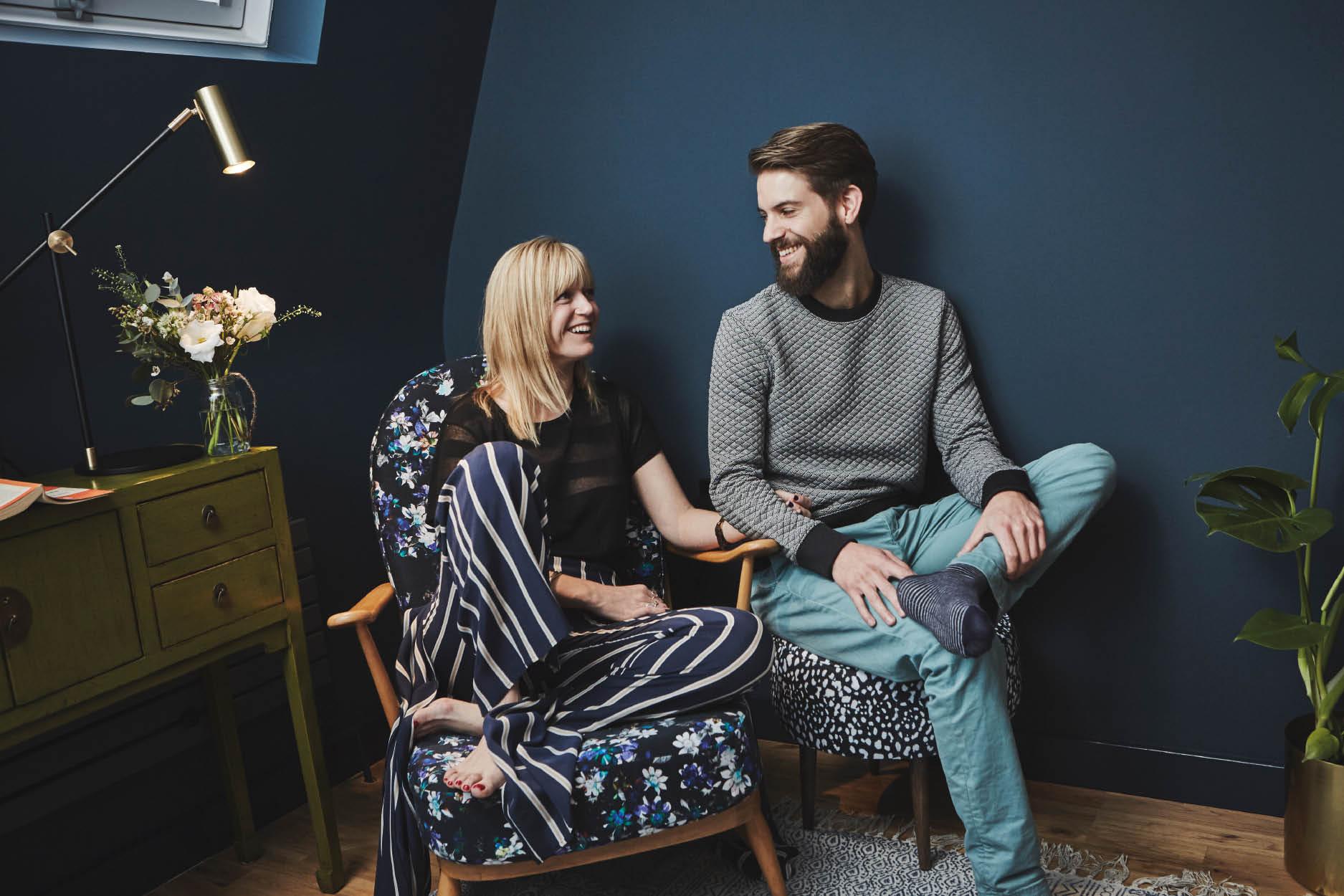 Situated in the heart of London's most experimental borough, Charlotte's house – which she shares with her partner, Rob Fagg – is an ode to all things imaginative and in many ways encapsulates the unbridled creativity for which East London is renowned. The bedroom in particular – which boasts a birdcage, a feather chandelier, a hidden walk-in closet and multiple prints dotted around the room – feels more like your fantasy of an achingly cool London hotel than anything else.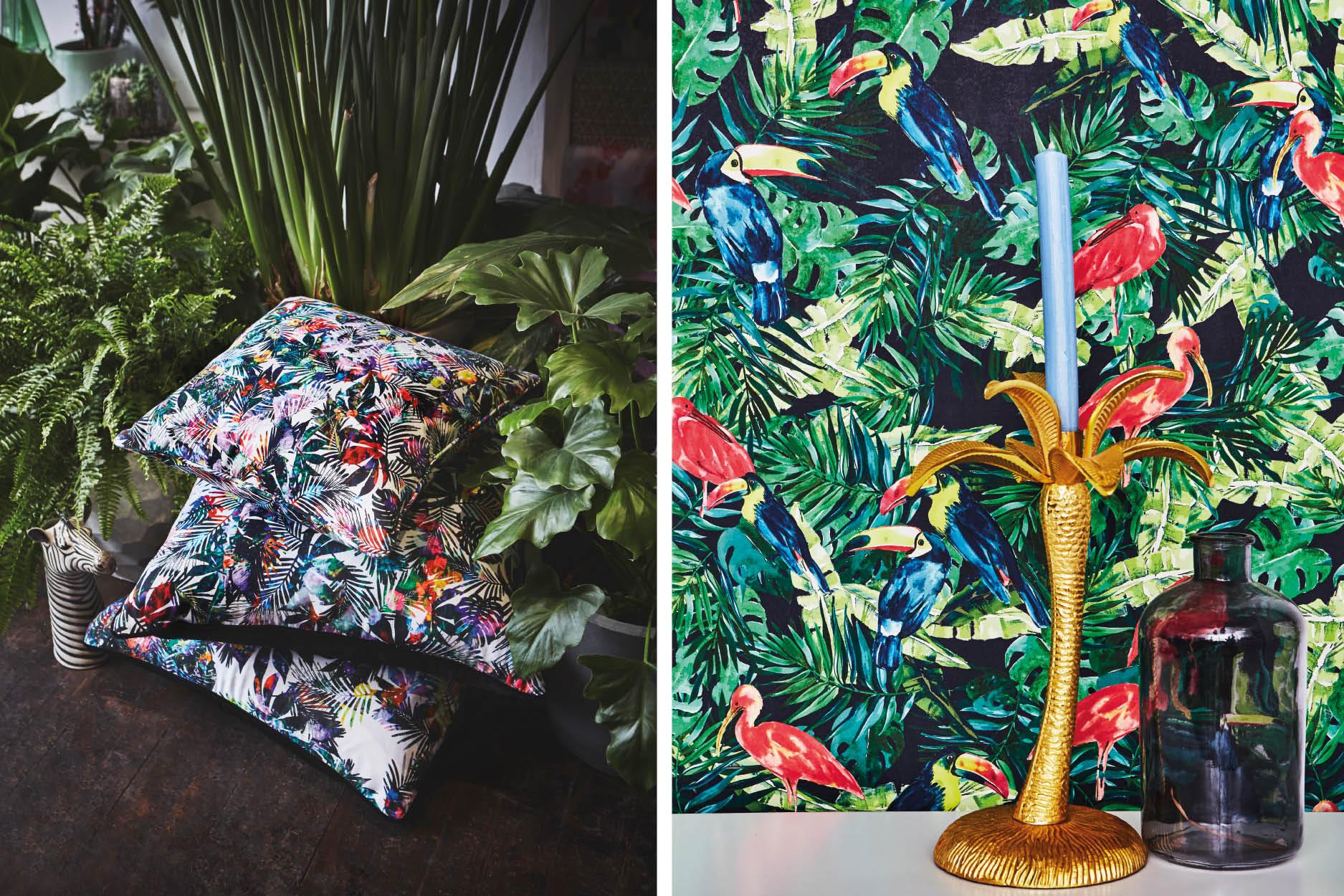 Charlotte is a lawyer by day, but her talent for interior design led her to last year set up Charlotte Frances London, a textiles brand that creates contemporary interior fabrics and accessories with imagination and flair. Co-founded with established printmaker Camilla Blunt, Charlotte Frances London's playful designs are unusual in that they skilfully combine English eccentricity with influences from cultures around the globe.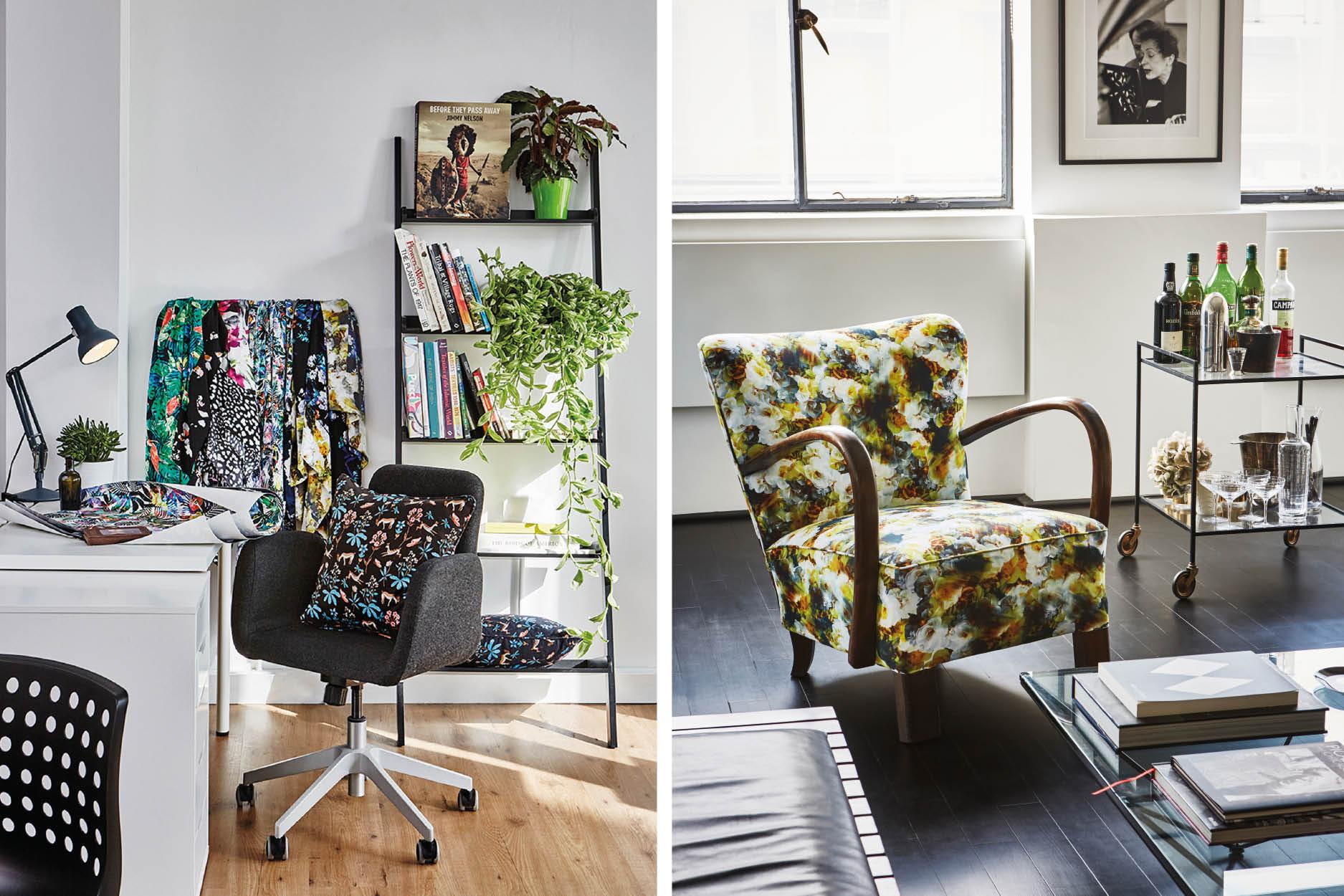 Charlotte and Rob met in Hong Kong six years ago and the city has played an integral role in their approach to interior design – to the extent that Charlotte has called one of her more popular floral fabrics the Wan Chai. The couple's house is also filled with pieces collected from their travels: "I try to start a dialogue about the items we have in our home, whether it's art on the wall, furniture, books or the record we're playing," she says.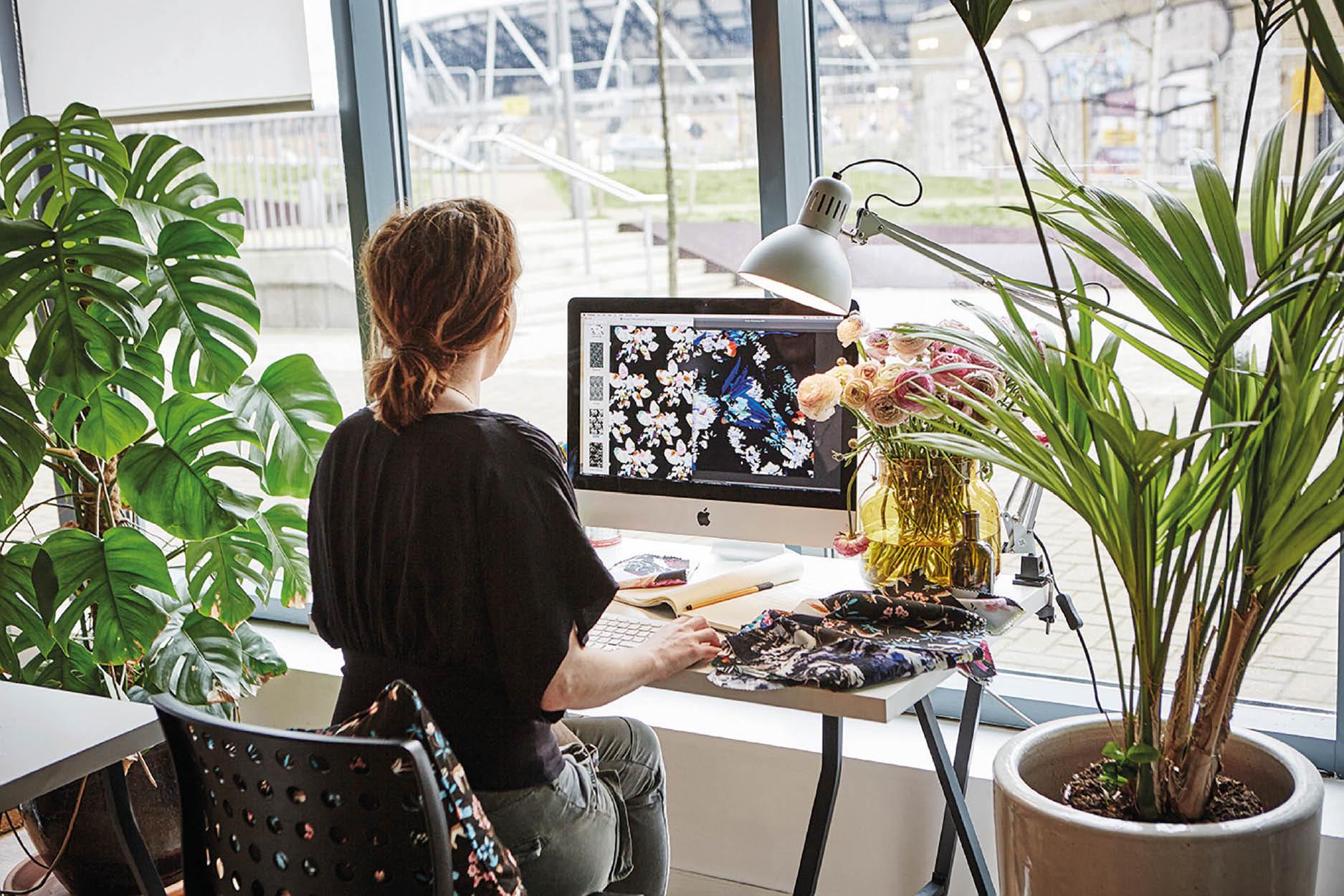 But how does she control the urge to redecorate every time her brand launches a new fabric? "Every day I come home with new ideas and Rob has to be the voice of reason and rein me in. It's taken a long time to get our house looking as it is – and I sometimes forget to just sit back really enjoy it." Luckily for Charlotte, enjoying life in a house this imaginative is wonderfully easy task.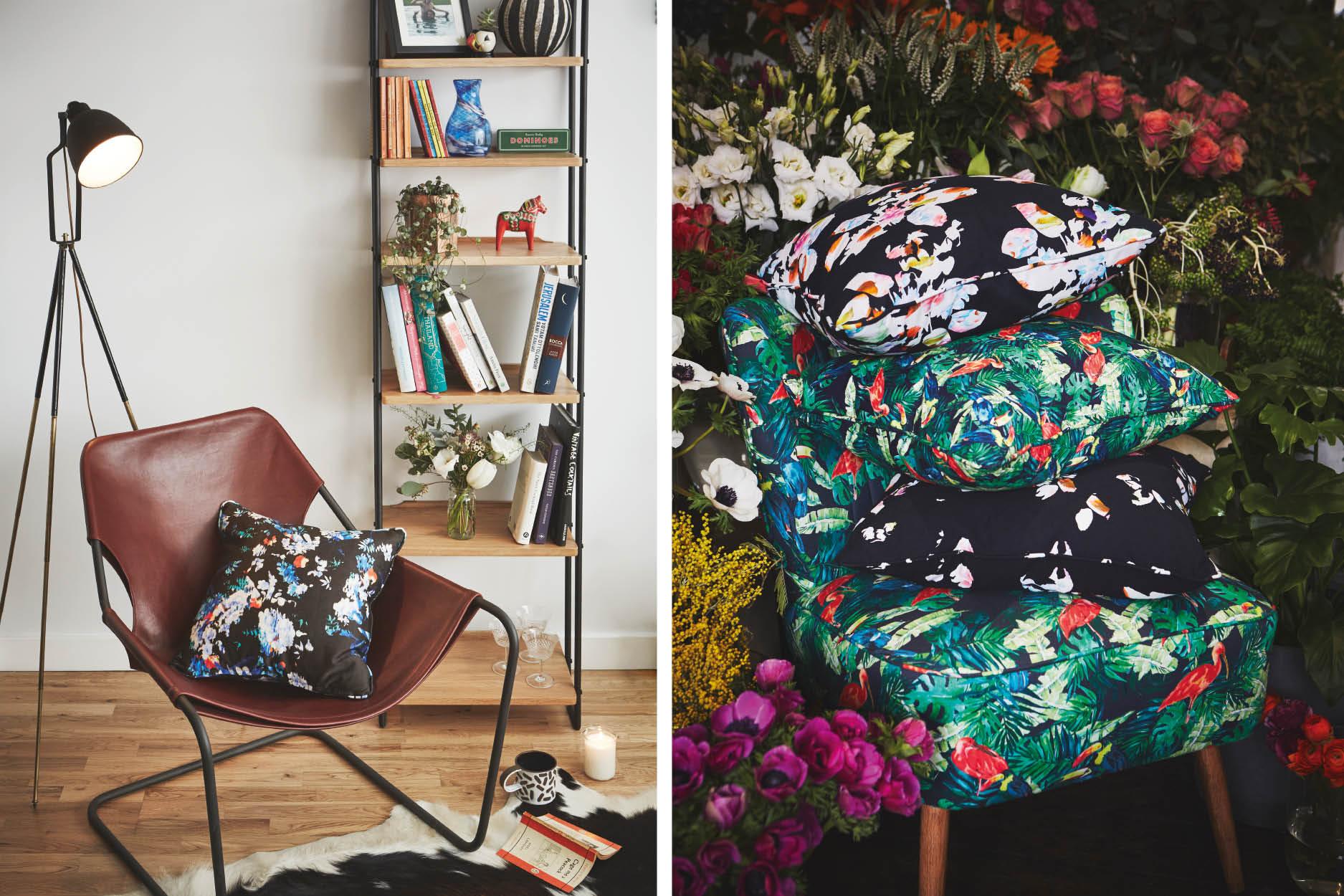 Q&A WITH CHARLOTTE SUMNER
Does where you live have an impact on your interior design?
I'm really inspired by where I live. Hackney is a place where anything goes – it leads trends rather than follows them. Despite our corporate backgrounds, Rob and I are secretly free-spirited bohemians and this area allows us to embrace our adventurous sides. There was someone on the bus last week wearing what looked like a suit made from silver tinfoil and no one batted an eyelid. That's why I love Hackney.
What advice do you have for people who are cautious of using print?
So many people are scared of print and they really have no need to be. There is such a broad spectrum of ways it can be used, from an entirely wallpapered room to small accents. The beauty of print is that it can be used to enhance an existing colour scheme or to add splashes of colour to a monochrome room. We have one wall of our living room papered with Cole & Son orchid print – a little nod to our time in Hong Kong.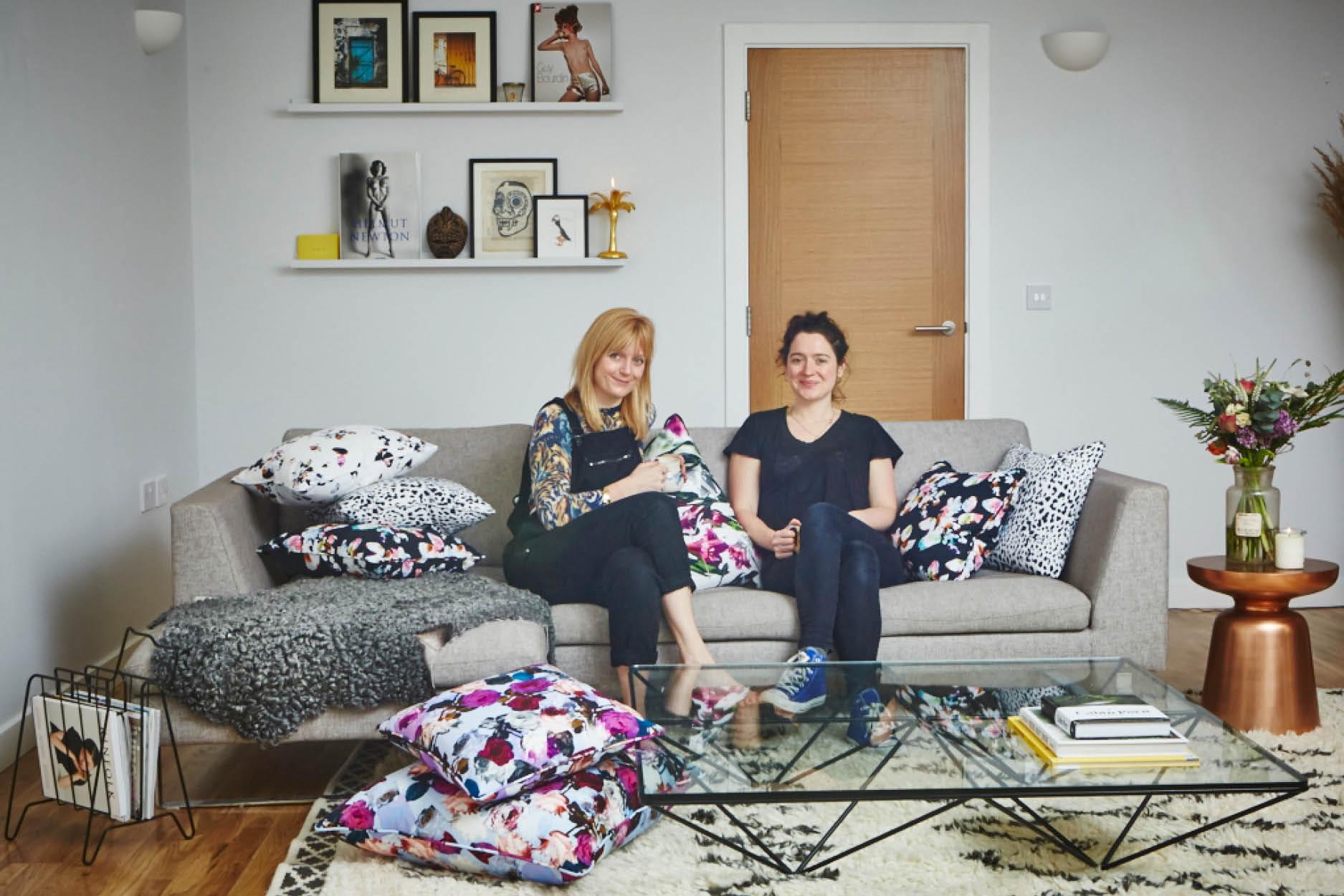 Do you think your house is a reflection of your personality?
I hope so. I hate it when interior designers style a room with a strict theme, as it takes away the character – I like things to look a bit undone and for the house to look like we've just thrown it together in a relaxed, inviting way, even if it has actually taken months to achieve.
What decorating plans do you have for your house next year?
Well, I'm going to get our sofa reupholstered in our new print – it has beautiful hand-painted cockatoos all over it and is so decadent. And we have just wallpapered our downstairs cloakroom with our Pampas print, so now it's like going to the loo in the jungle!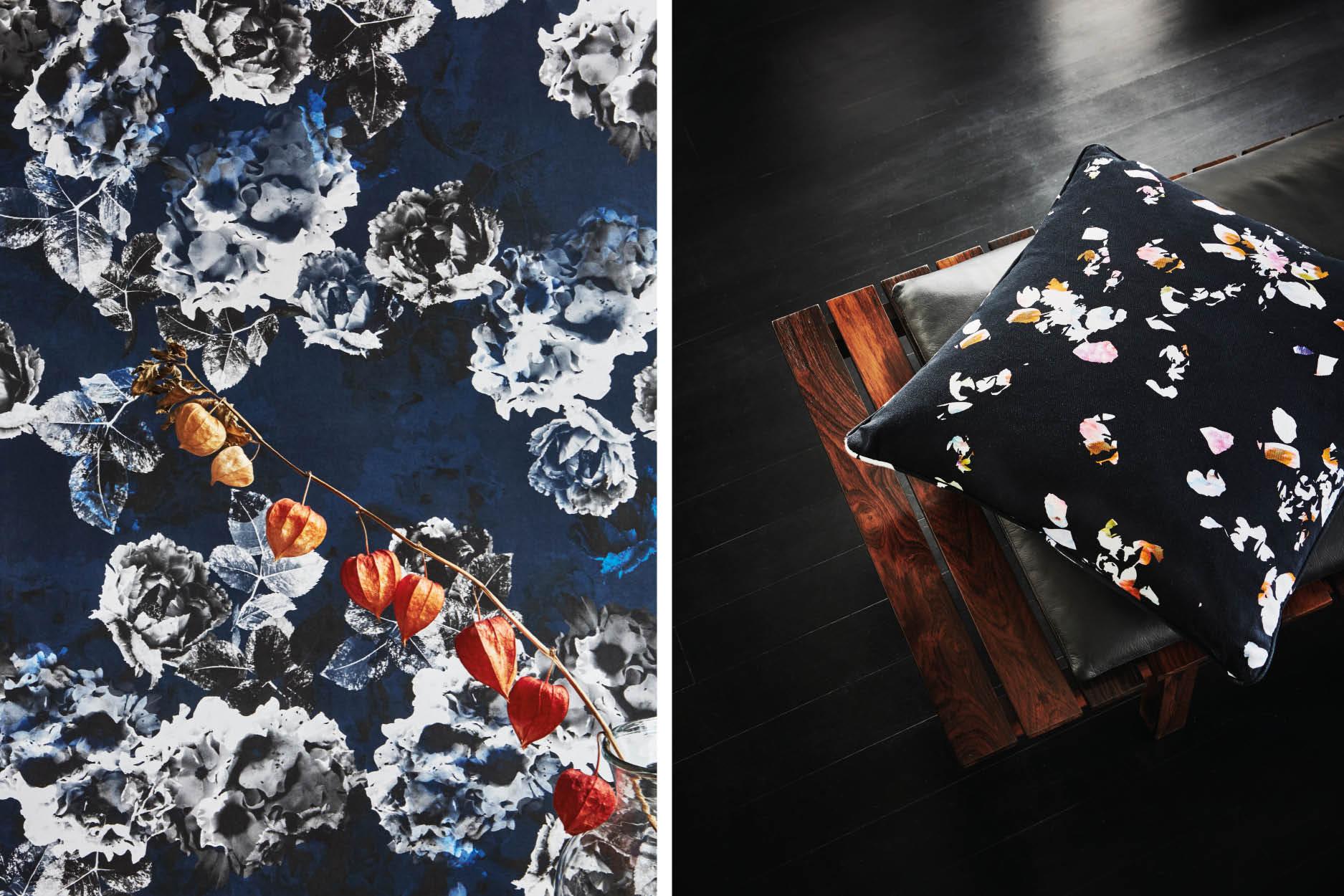 Photography: Jonathan Birch
See more: Step Inside a Decadent Yet Contemporary Apartment in Shanghai