To be able to escape the bustle of city life and sojourn off to some unspoilt faraway land for a break – or better yet, to start a new life in the countryside – is the dream of many urban dwellers.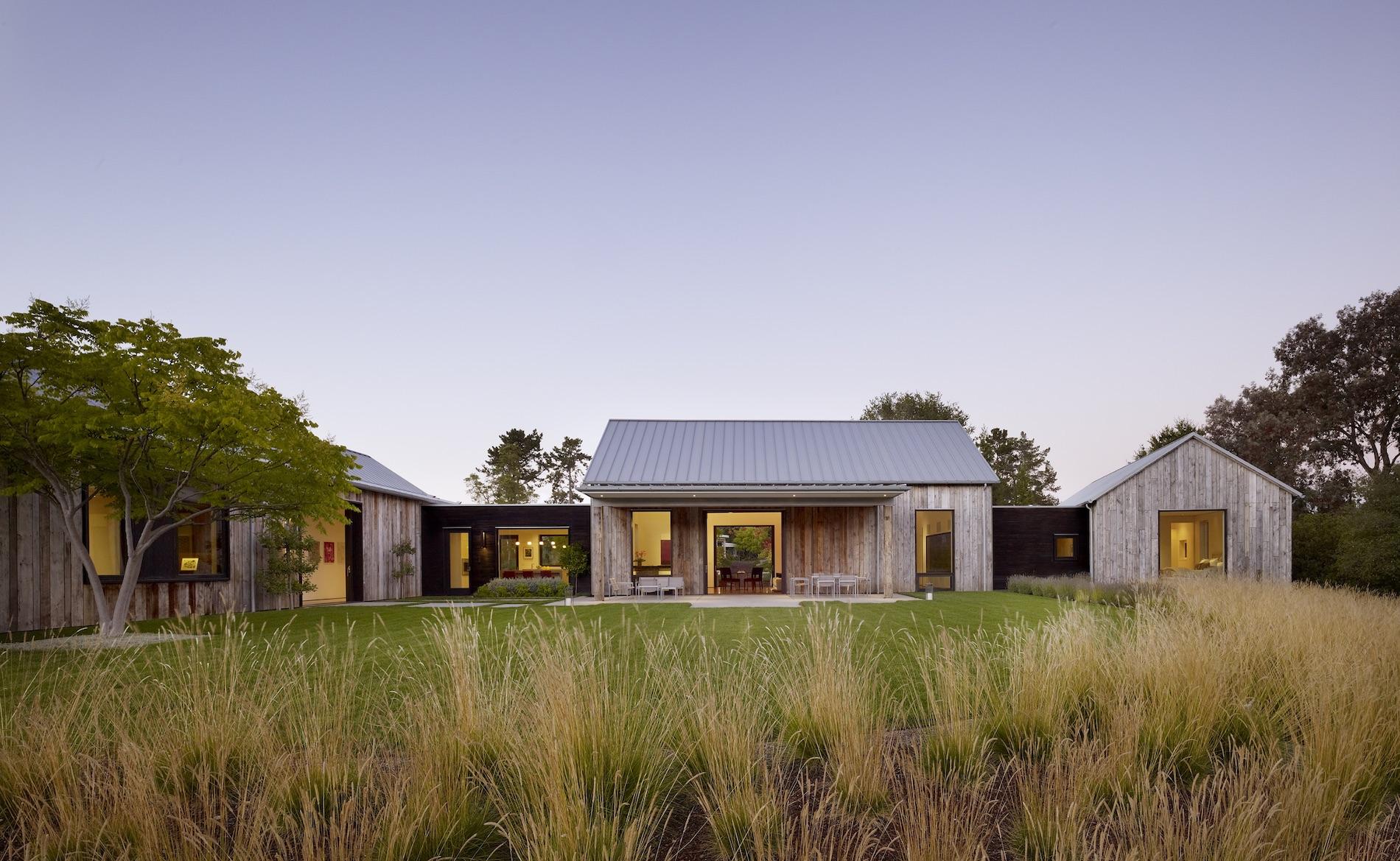 And nestled on four acres in California's Portola Valley, a suburban town filled with scenic trails, mountainous landscape and idyllic wildlife, a barn property designed by Walker Warner Architects provides the perfect balance between nature and luxury to do just that.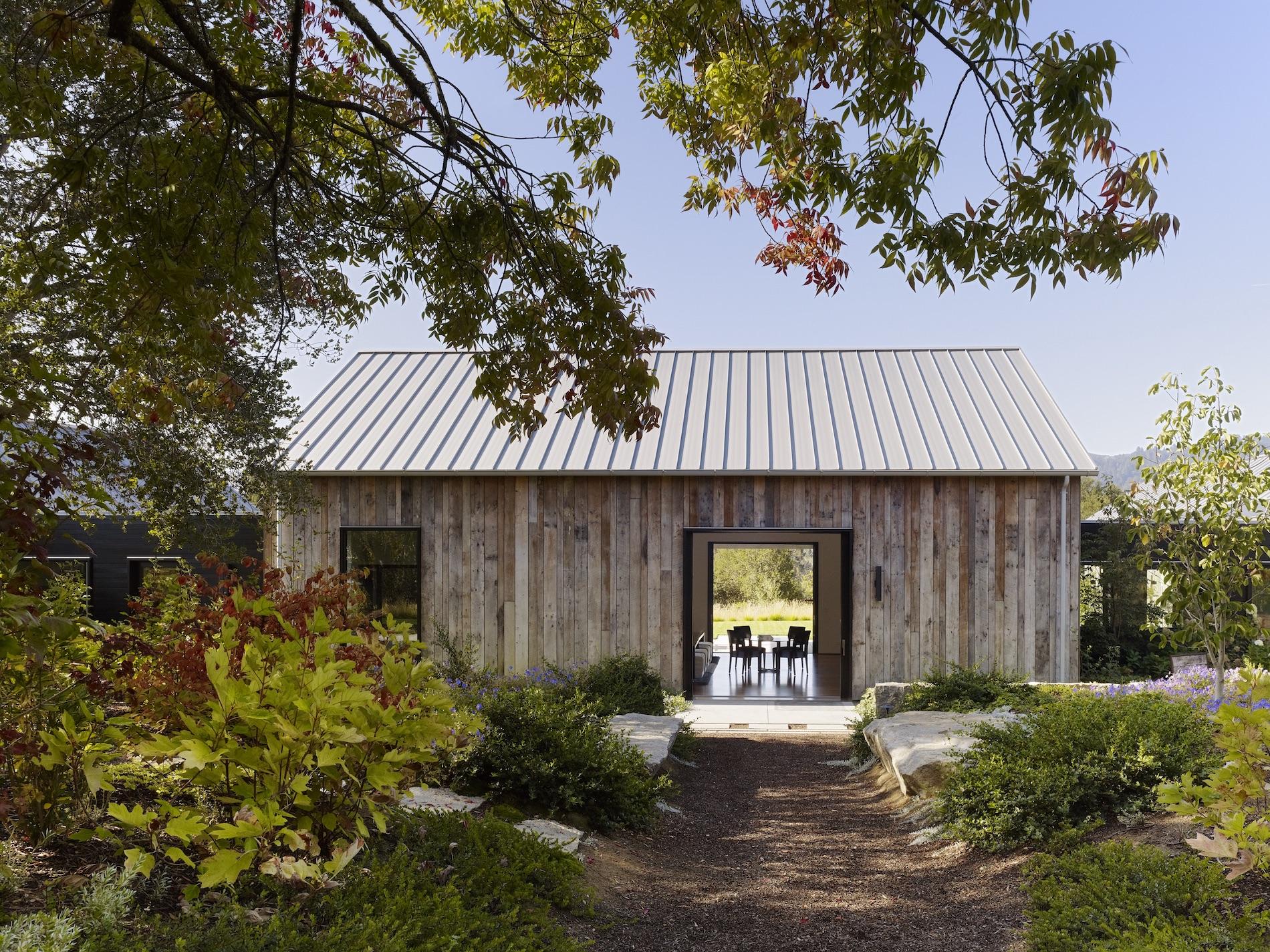 Framed by manicured lawns and gardens of planted California lilacs, coffee berry and strawberry trees, the facade itself is constructed in reclaimed oak wood sourced from Kentucky barns and ebonised mahogany wood, with its rural and weathered look blending seamlessly into the property's surroundings.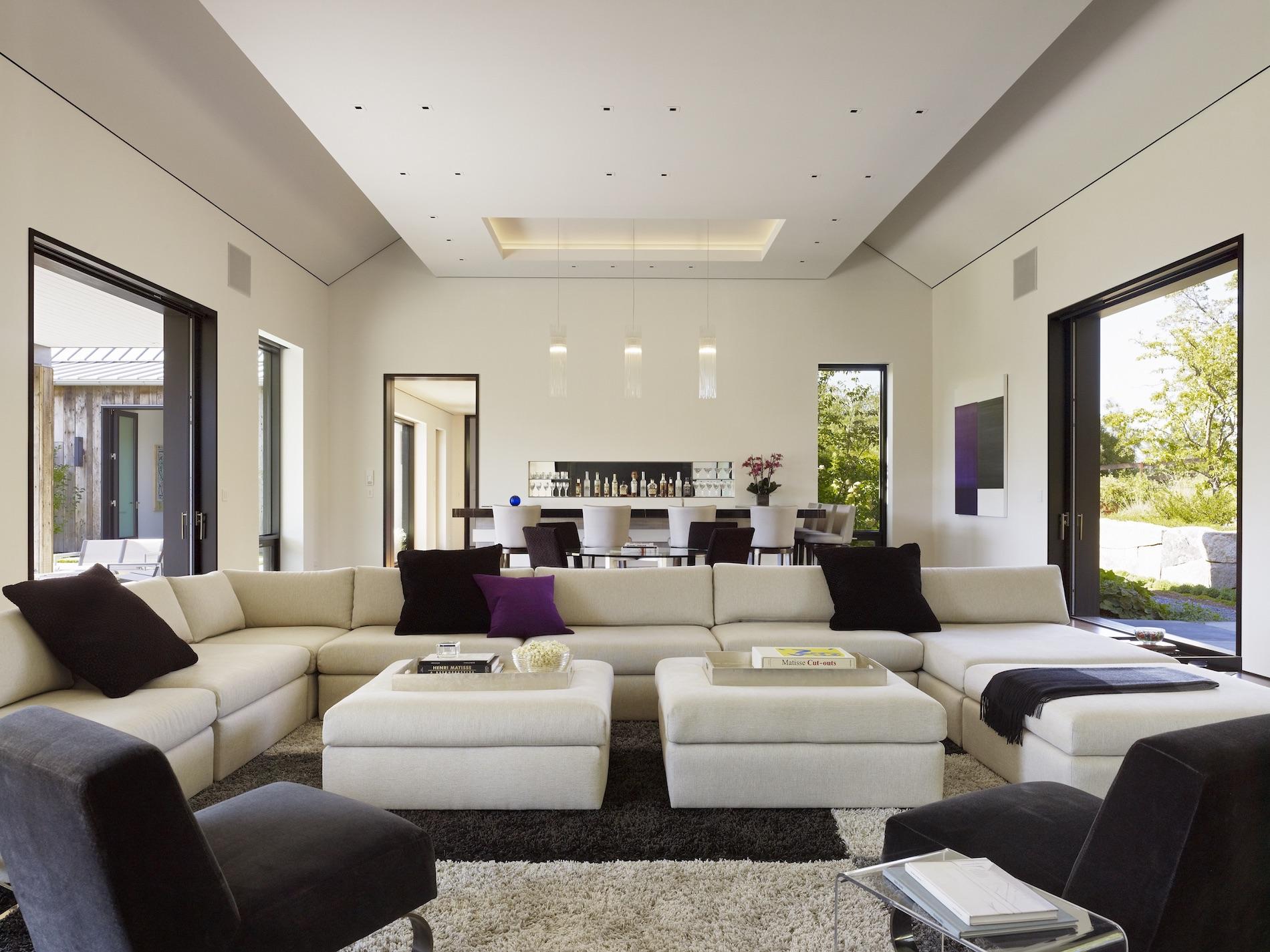 Built right next to a separate main residence, this extended property comprises three quarters: a home office, a home theatre and a luxurious guest suite, and is envisioned for hosting friends, large-scale entertaining as well as utter relaxation. "Our clients reside next door to this project, but love their existing home and didn't want to make substantial changes that would disrupt their current lifestyle," says Greg Warner of Walker Warner Architects. "They were able to acquire the adjacent property with the vision to design an annex of sorts, to accommodate this program without impacting their lifestyle. We intentionally pulled the complex apart to feature three distinct barn-like-pieces, each associated with the primary programmatic elements."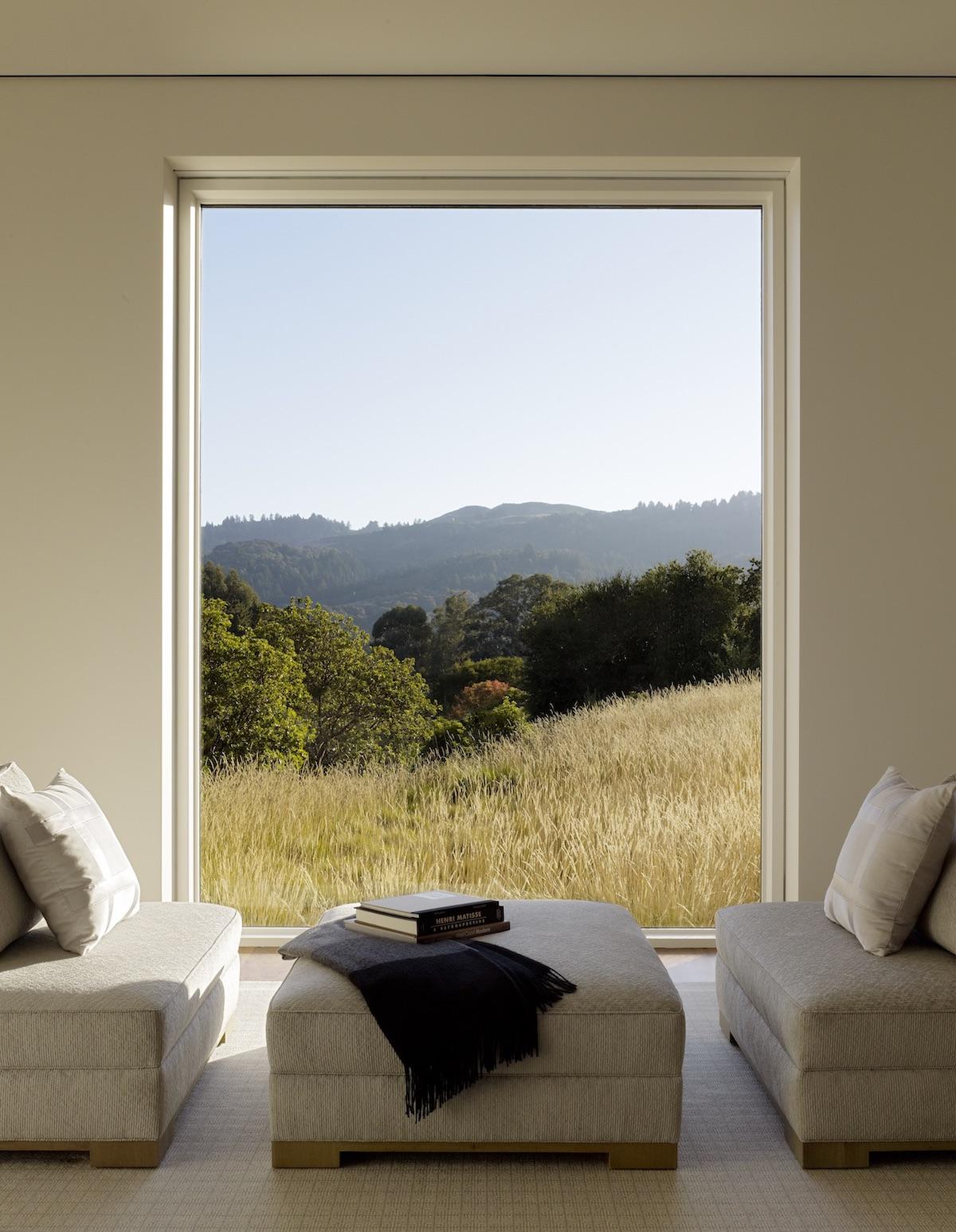 Contrasting to its facade, the floor-to-ceiling sliding glass doors open up to reveal interiors that are freshly contemporary. Crisp white walls, streamlined furnishing, a neutral colour palette and polished surfaces create a bright and airy atmosphere, accessorised with artworks purposefully chosen to blend in with the furniture, rather than stand out. "We didn't want a lot of bold colours in the art to distract from the views," says Elizabeth Hill of Selby House Ltd. An expansive great room sets the scene for many family gatherings and relaxing in front of its 13-foot-wide television, while the rest of the home including the recreation room and a sleek master bedroom outfitted in refreshing whites and complementary greys all enjoy a similarly pared-back, lushly tranquil decorating style – which in turn allows you to ease into the surrounding picturesque landscape and a relaxed state of mind without any distractions.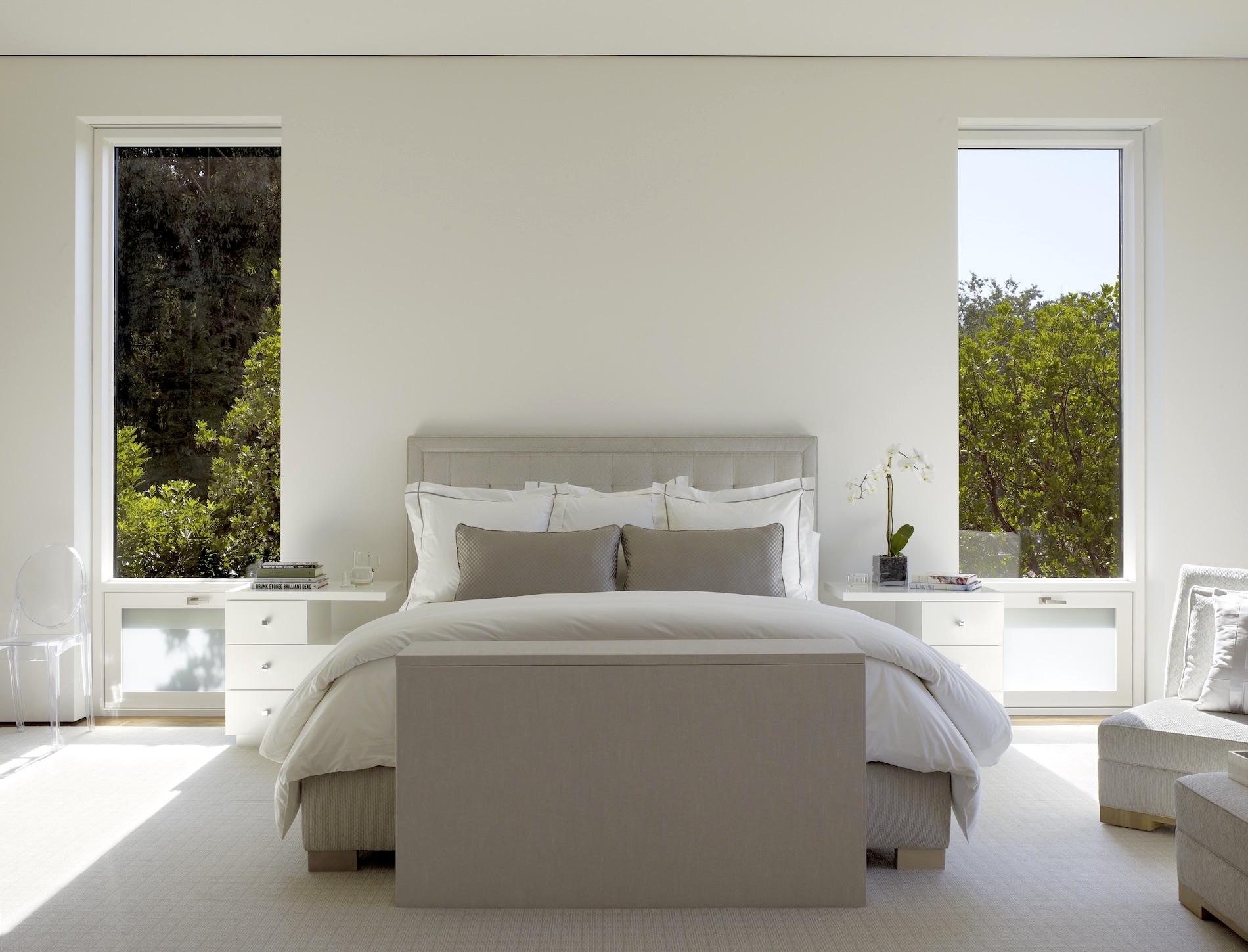 Scroll through the gallery below to see more of the Portola Valley Barn (photography by Matthew Millman):