There's a peculiar parcel of land on the windward side of Hong Kong Island's western edge, under the gaze of Victoria Peak and above the coruscating expanse of the South China Sea that, while only a stone's throw from a major thoroughfare, seems to have slipped the grasp of time.
On it stands a stately mansion, white-washed and resplendent in the afternoon sun, and within it lives a man, slim and elfin, a modern-day Peter Pan presiding over this stowaway realm.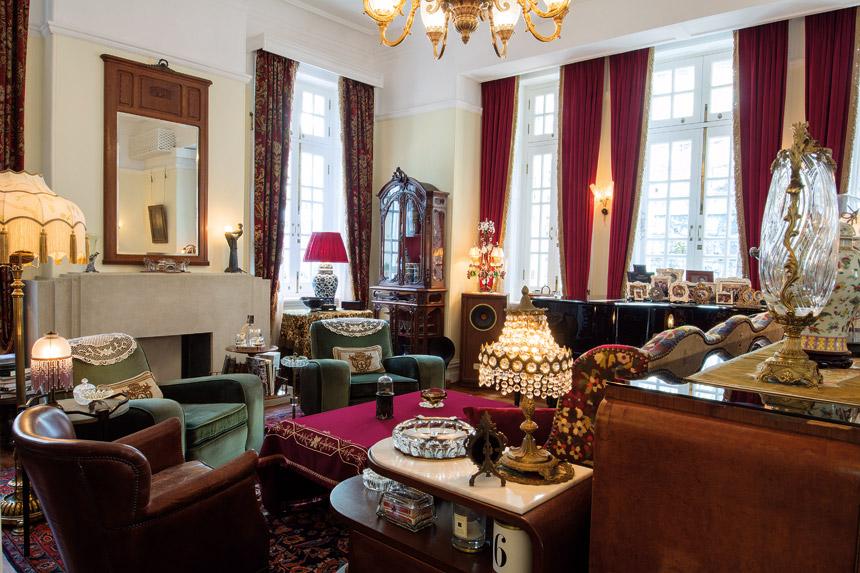 While Hins has filled Old Alberose with all manner of museum-quality vintage furniture, he insists they be used as normal. They deteriorate more quickly if you don't."
On first glance, the existence of such a pristinely preserved colonial-era estate seems a bit far-fetched in the midst of Hong Kong's unrelenting modernity, and the identity of its inhabitant only serves to exacerbate this strangeness further: Hins Cheung, Cantopop star and darling of the local media, whose celebrity profile is at odds with, at least, this writer's own assumption of the intensely private, slightly eccentric and moneyed heir that might easily have lived in this home instead.
See more: Old soul and opulence mark the Felix Villas house of Cantopop star Hins Cheung
Thankfully, the singer, who turns 38 next February, is effusive and gracious, a suitable steward to a heritage home that once served as a venerable gathering place for the city's upper crust between the two World Wars.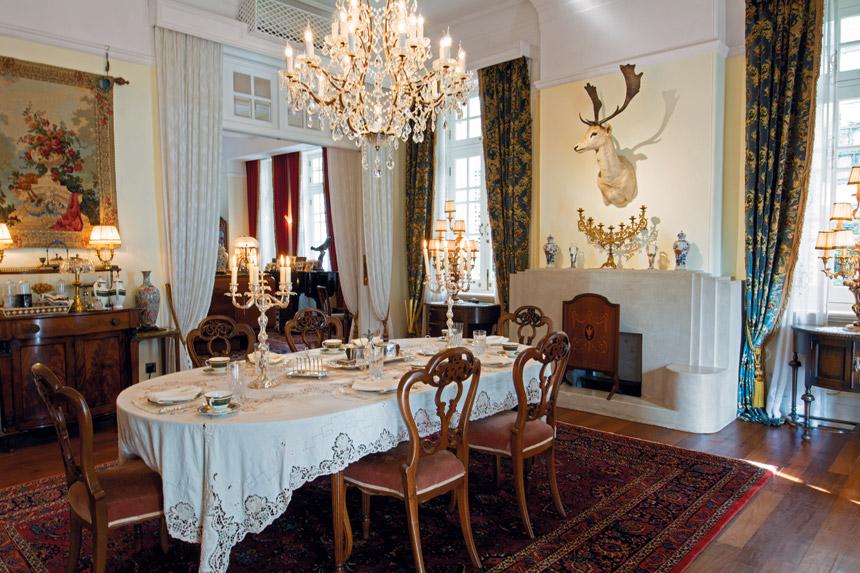 Hins took great care preserving any original fixtures he found, making replicas in cases where they were too fragile.
When you move into a heritage home, you'll naturally want to find out about the characters who lived here before, and what happened to them, or what they experienced.
Stories have been woven into the being of the house since it was built in 1926, beginning with its name: Old Alberose, a portmanteau of the names of Albert Weill, a French Jew who managed the Sennet Freres jewellery and watch company, and his wife Rosie, the polyglot matriarch who spoke four languages, including Cantonese. The couple and their four children would frequently play host to expatriate high society, mixing in the same circles as the Sassoon family, otherwise known as 'the Rothschilds of the East.'
The Weills also hosted many travelling writers – among them, Ellen Field, a British writer and wartime heroine who wrote in her 1960 memoir, Twilight in Hong Kong: They had a sumptuous home, with furnishings in exquisite taste, their servants had remained with them throughout. Grandmother Weill, elegant and gracious, always made me think of a 'grande dame' – a French countess ruling in her chateau. When we went, we were always invited to spend the whole weekend with them. We found it heavenly.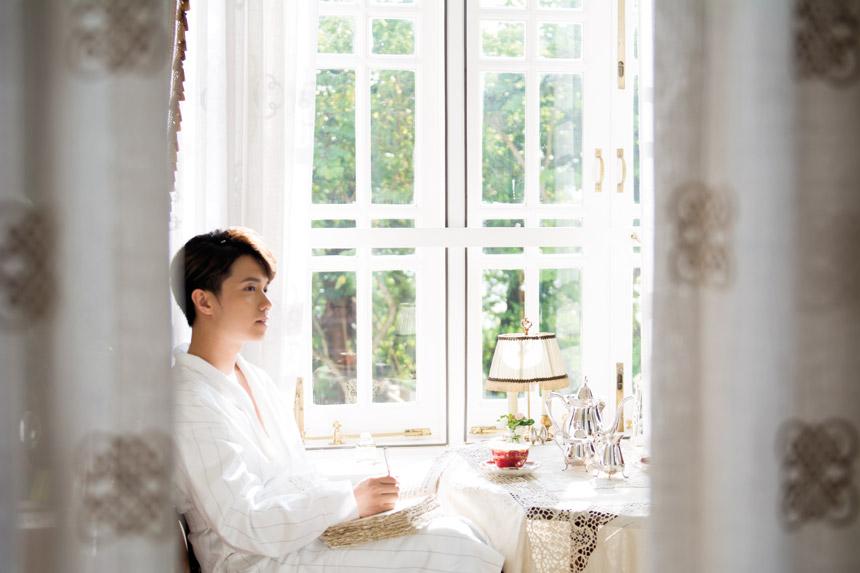 Living in a place influences my person as a whole," Hins says. You lose the impulse to buy things, because you know that each piece in your house is something you truly cherish."
Today, Old Alberose still retains much of its former glory, thanks in large part to the protection given by its landlord – the University of Hong Kong, which bought the property in 1955 – and Hins' near-obsessive chronicling of the home's many tales since he moved in last September.
See more: 5 things the French can teach us about decor
Before moving here, I brought some roses to visit the Weills' graves, and told them that I would take care of the place, he tells us. When you move into a heritage home, you'll naturally want to find out about the characters who lived here before, and what happened to them, or what they experienced.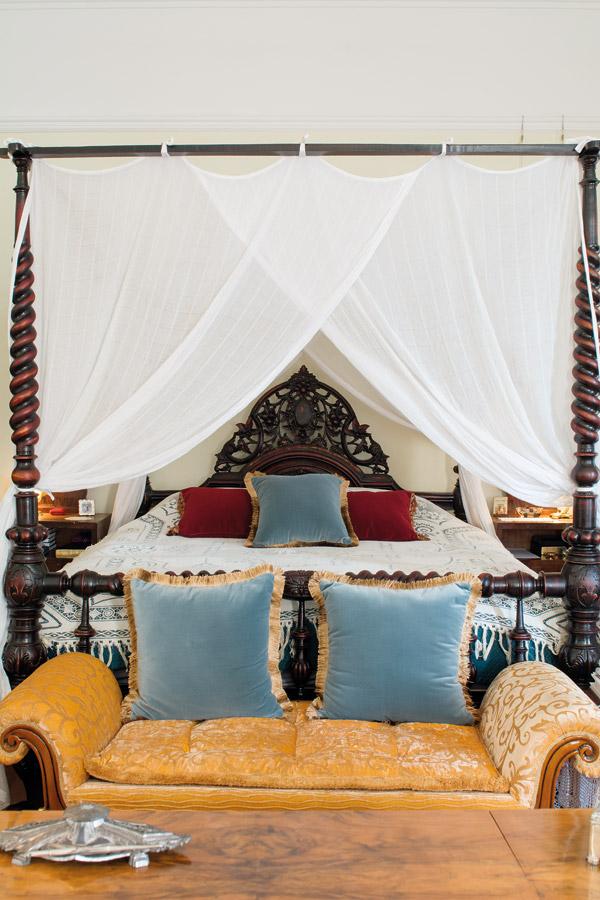 Explaining his penchant for history, Hins says, In studying this house, I want to learn about how people lived during that era, since their actions still influence us to this day."
Many people can afford these heritage properties, but not everyone wants to live in them.
Indeed, Hins has always felt a special bond with his homes, most of all his last residence in Felix Villas – a row of colonial townhouses a five-minute drive away from Alberose, also built in the 1920s and owned by HKU – which he dedicated a five-track EP of romantic ballads to in 2015. Over there, I feel like I had an affair with the house. There were many emotional exchanges; maybe I imagined them, maybe they actually happened.
Yet, while his two-year stint in Felix might be equated to an emotionally charged yet rocky dalliance – not least due to the abode's alienating size and a certain spooky spectral presence that kept Hins up at night – the Guangzhou native seems to have settled into a more nurturing, reciprocal relationship at Alberose.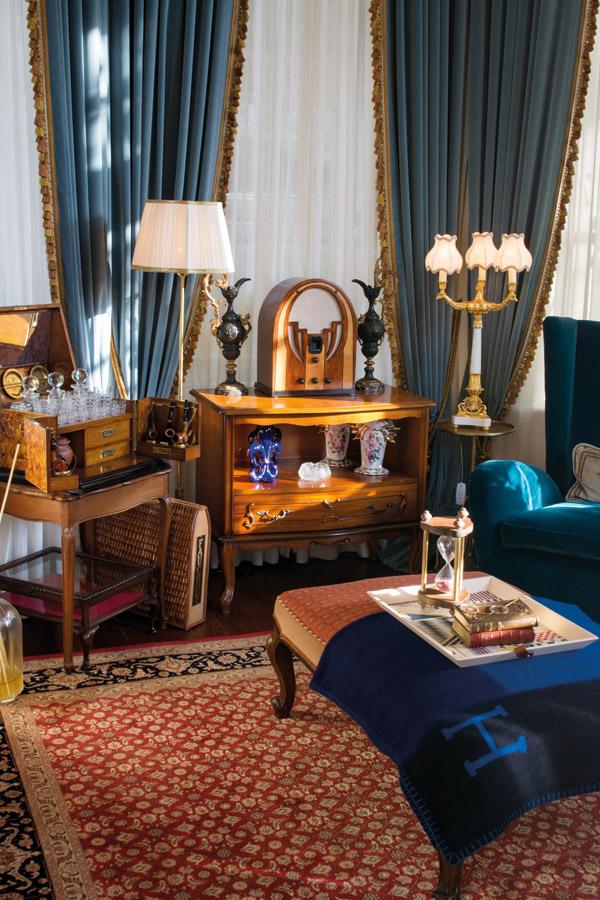 Contemporary additions add an edge of modern design to the home, such as a geometric-patterned tray and a merino wool throw blanket, both from Hermès.
For starters, the size and layout of the floor plan is more logical and, as a result, useable, which he attributes to the more grounded approach of the British architectural firm that designed it. The rich history of Alberose and the colourful family that inhabited it – in contrast to Felix Villas, which was purpose-built as a rental property – has also enthralled Hins, who made a covenant with HKU to study the house in minute detail during his residency, frequently updating its Estates Office on any new discoveries he makes.
See more: This Sheung Wan apartment makes a strong case for do-it-yourself design
Dressed in regal Dolce & Gabbana silk pyjamas, Hins proves himself to be a consummate historian as he walks us through the house; his fervour for its heritage, and the antique appointments that he has decorated the rooms with, is palpable.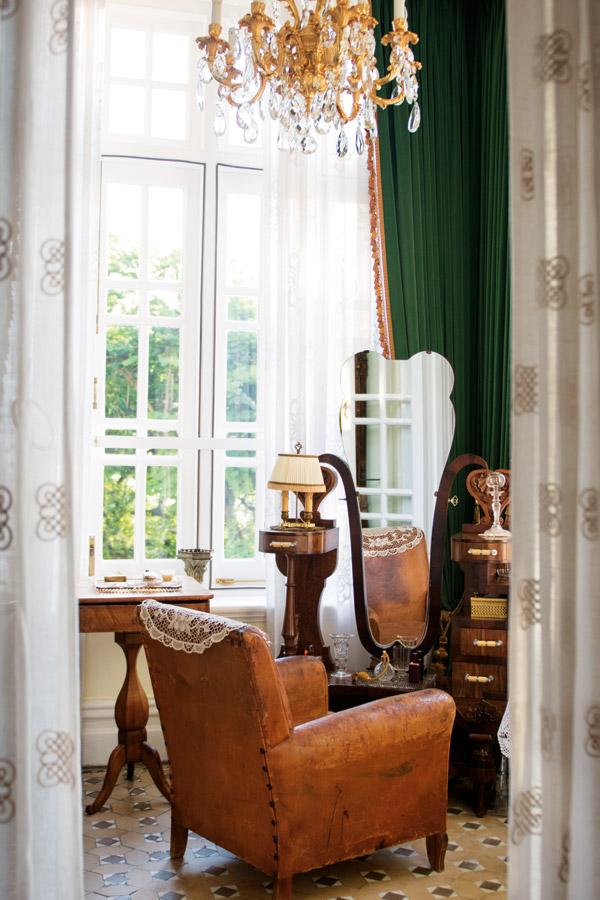 The long sitting room is Hins' favourite place to pen his hand-bound book of prayers. In a past life, he says, the Weills enjoyed hosting cultural luminaries in the same space.
If the Weills are looking down from heaven, I think they would appreciate what I've done.
There's the intricately hand-carved 17th century bible altar in the delicately-lit, monastic entrance hall; the original Art Deco terrazzo fireplaces with built-in seating; his most prized Art Nouveau hand-blown glass daffodil table lamps; the Carlton House desk from the turn of the 20th century; a vibrant, plant-dyed, century-old Iranian rug that took 11 years to hand-stitch; and a religious 18th-century oil painting bought at a Sotheby's auction that hangs above the sitting room. He also points out, with particular pride, the lovingly restored original sliding doors separating the living and dining rooms that feature hand-carved crystal glass panes.
Despite the effervescent air of a new romance, Hins admits that the relationship is not an easy one by any means. Many people can actually afford these heritage properties in Hong Kong, but not everyone wants to live in them. They're like jewels – if you're paying such expensive rent, you could easily live in a much nicer place in Central. If something breaks here, you can't just replace it with something new.
But, he says, if the Weills are looking down from heaven, I think they would really appreciate what I've done. Even building this house today would be no small feat.
As Hins has left his mark on Old Alberose, so has the house left its mark on him. These days, he says, he has started writing letters by hand and spends more time on self-reflection, such is the effect of a place that has seen so many lives played out within its walls. He has also reached out to the Weills' descendents, in the hope of telling them all that he's learned about their experiences, although he still has yet to receive a response.
Maybe I'll create an album to remember this place by, like I did at Felix, Hins offers as a parting thought. I don't feel like the owner of this house, just an observer of its history. That's why in the entrance hall, I've framed two pocket watches that Rosie and Albert once owned, to remember them by – and to let visitors know that this house will always belong to them.
See the entire feature by picking up a copy of our 38th Anniversary October issue, which will become available on newsstands on 8 October. Also, make sure to watch Hins provide a video tour of Old Alberose by heading to our Instagram now.
The post Cantopop star Hins Cheung gives an exclusive look at his lavish Old Alberose home appeared first on Home Journal.