In home's private quarters, soft and neutral colours tend to work best. We pick colours that aren't too vibrant because we want to create a space that's calming says the designer, Lee Hsu. For Lee, soothing colours, means a palette of soft greys and taupes, rather boring beige or white walls.
Walls and floors set the tone for the bedroom by creating an inviting sense of intimacy. You can't haven't a really nice wall without a good floor, says the designer, Shamim Din. Adds Lee, It's like a good outfit. Everything is important in terms of how you put it together, you can't miss one element or it's off.
Lee and Shamim have a particular knack for choosing beautiful, hand-painted wallpapers that tie in with the surroundings and the rest of home. If your bedroom has a view, they suggest playing with decorative elements that bring outside in. If we see a tree outside, we try to enhance it and bring it indoors so you have a feeling of the indoor and outdoor spaces coming together, says Lee. Anyway, using the right mix of soft textures is key.
Don't install spotlights or track lighting directly above your bed; you'll only end up staring at them at nights before you doze off. Rather, choosing indirect lighting paired with bedside lamps and reading lights. Your lightings should suit a variety of activities, from getting dressed to reading in bed, watching television and relaxing.
If there isn't even room for a wardrobe in your bedroom, consider buying or making a bed with drawers in its base. Lee and Shamim took a similar approach for a residential project they worked on: they designed transparent, acrylic drawers that fit under a bed in one of the children's rooms. Keeping the drawers see-through makes it easy to find toys and knick-knacks when you want them.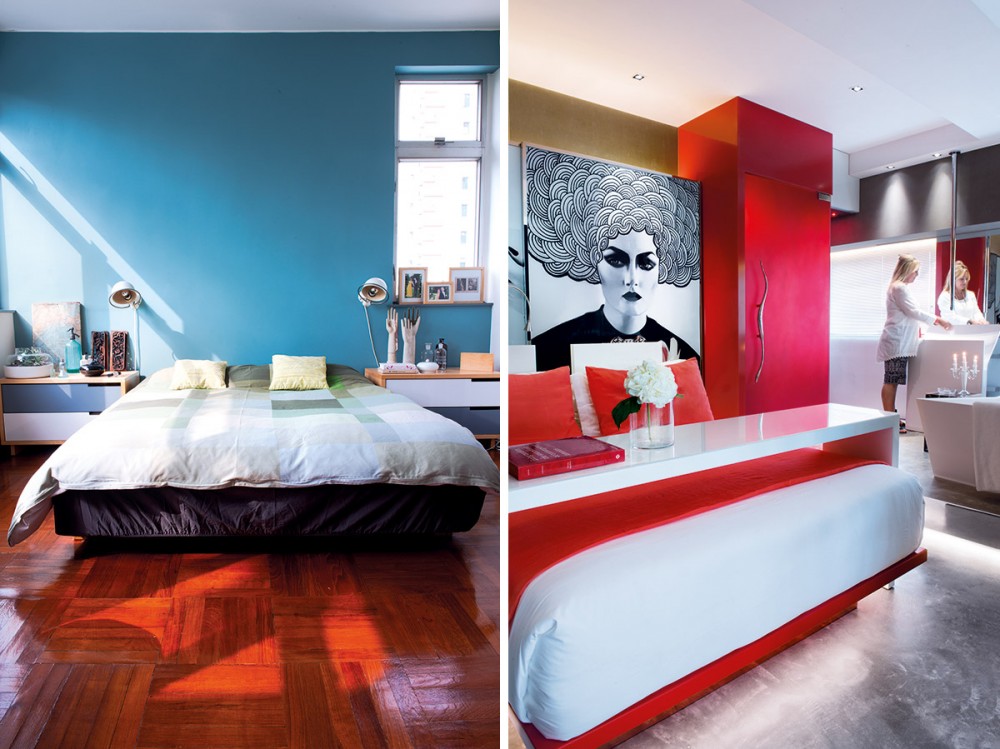 The post Beauty Sleep appeared first on Home Journal.