Stepping into Tracie Anglo Dizon's home, it's hard to believe that no interior designer had worked his magic here.
I've been decorating on my own, so it's taking a while, says Tracie. Having cut her teeth in the creative industry as an art director for a fashion magazine as well as for numerous tomes, and now as an artist, Tracie's aptitude for styling spaces is most apparent in the home she shares with her family.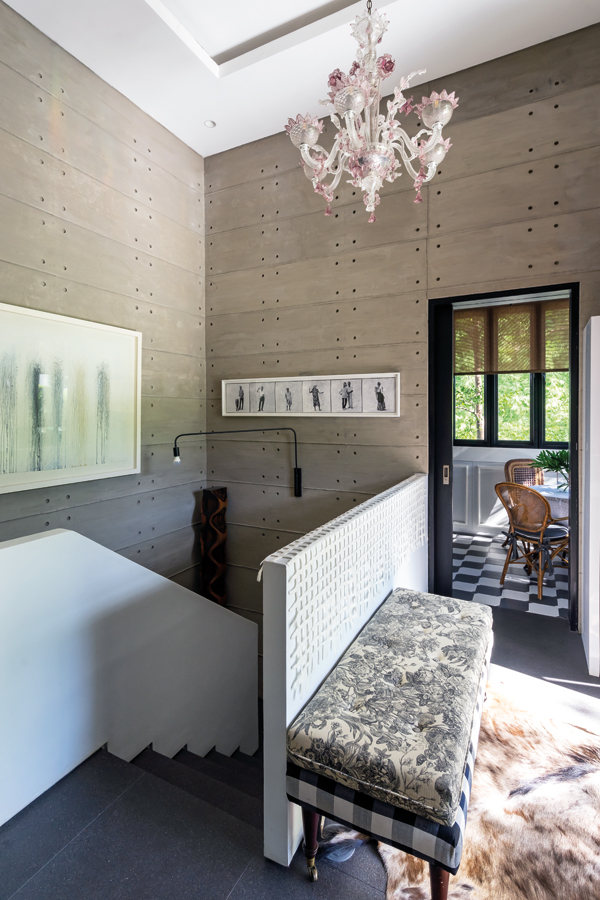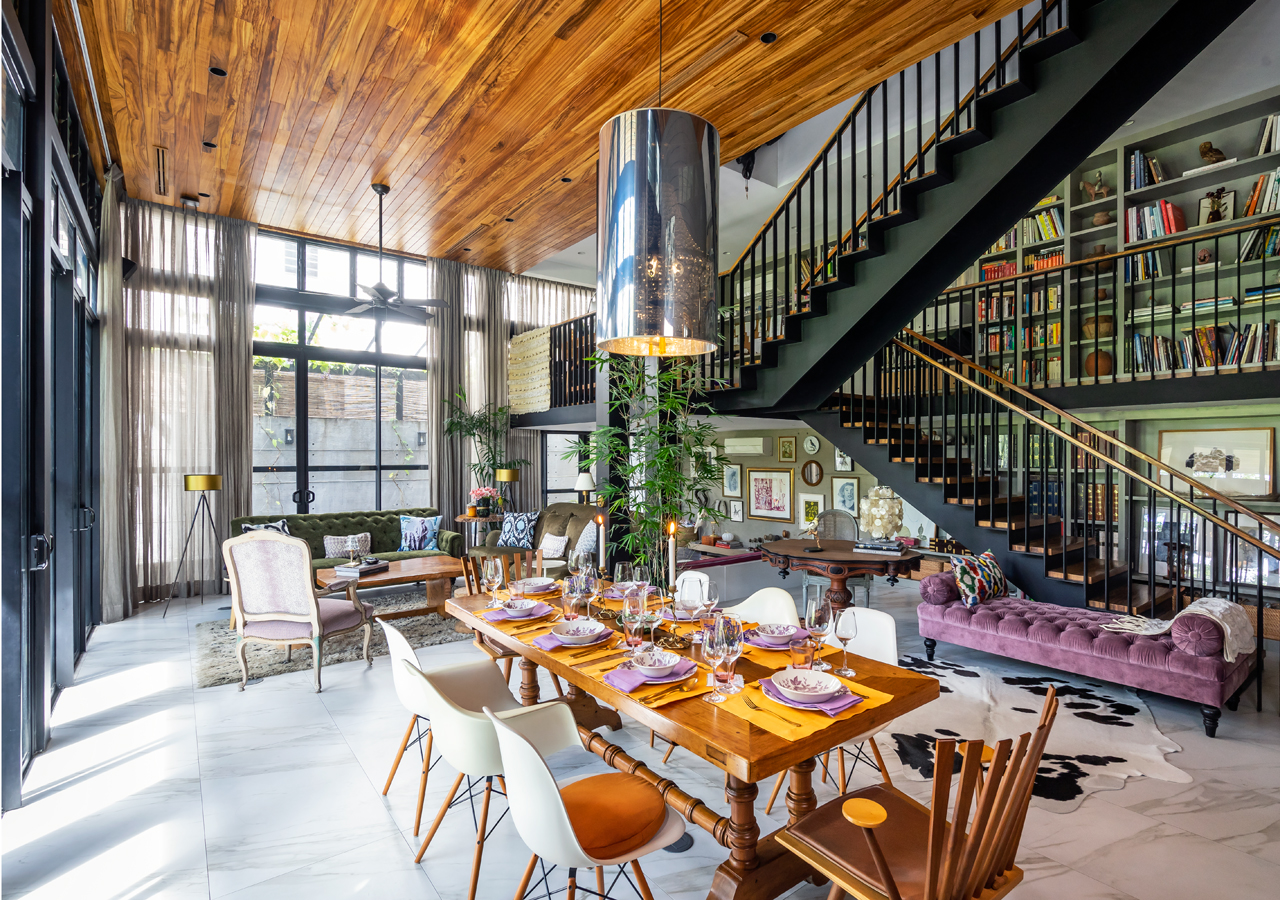 In 2016, Tracie and her husband Victor, a former investment banker and the co-founder of the luxury boutique travel agency A2A Safaris, decided it was time to return to Manila after spending over half of their lives overseas – they had been residing in Singapore for seven years, and prior to that Tracie had been based in New York while Victor was in London.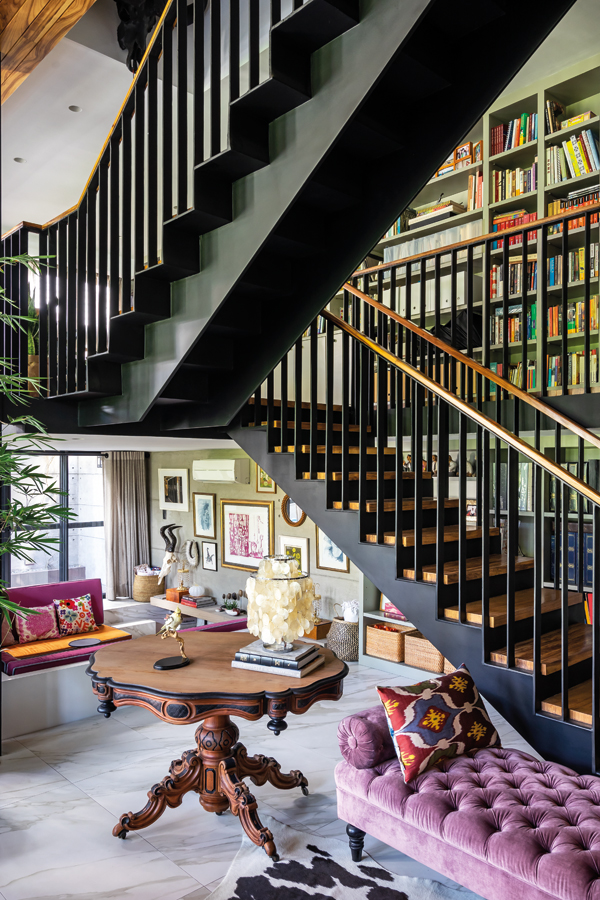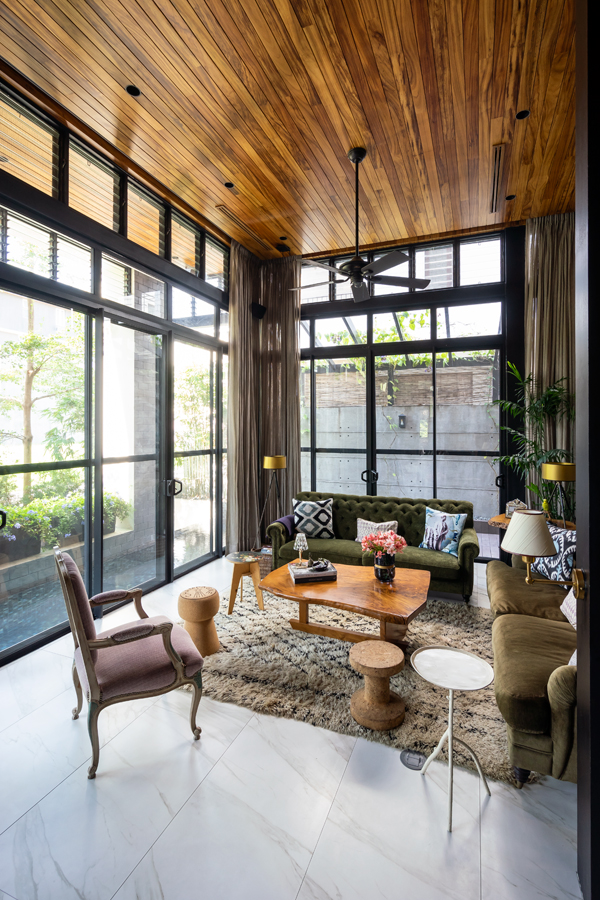 The couple purchased a 2,700-sqft lot, which Tracie notes is rather modest in the Philippines, but is normal in Singapore, and spacious in Hong Kong. Everything is relative. We're happy with it, she says. Their architect, Singaporean Lawrence Puah of Akihaus Design Studio, who had worked on their previous home, knew exactly how to maximise the floor area. A tropical brownstone resonated with Tracie's affection for shophouses, townhouses, and brownstones. She says, I really loved the idea of living in a brownstone again, but I also didn't want a New York replica.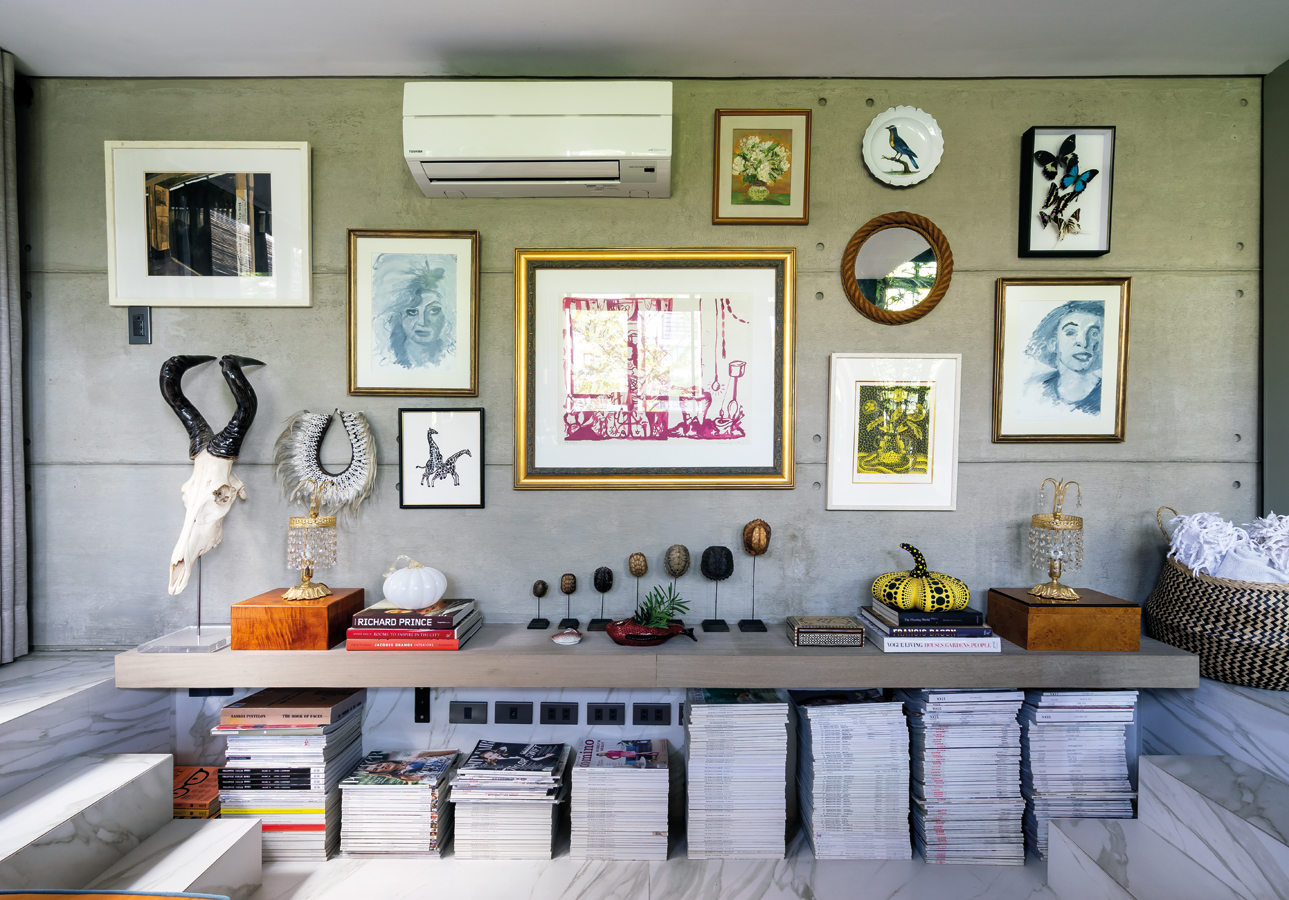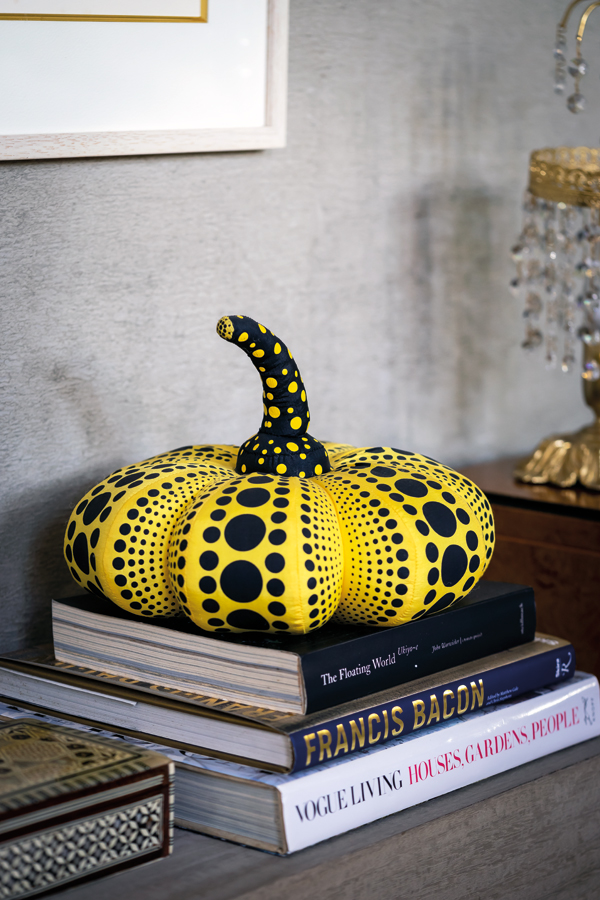 Constructed with four levels, including a full basement that houses a mudroom, outdoor grilling station, and a four-car garage, the structure allows for each member of the family to have their own sanctuaries. I remember my architect telling us that we can't have the size, but we can have layers, Tracie recalls. We liked the idea of having lots of little rooms and pockets to discover. Tucked away in a corner of the main floor, for instance, is a sunken living area that is meant for more casual entertaining. Directly above it is a mezzanine that serves as a home office and library, its walls lined with built-in shelves that make the most out of the limited space.
See more: A rare glimpse into Anna Fendi's stunning Roman home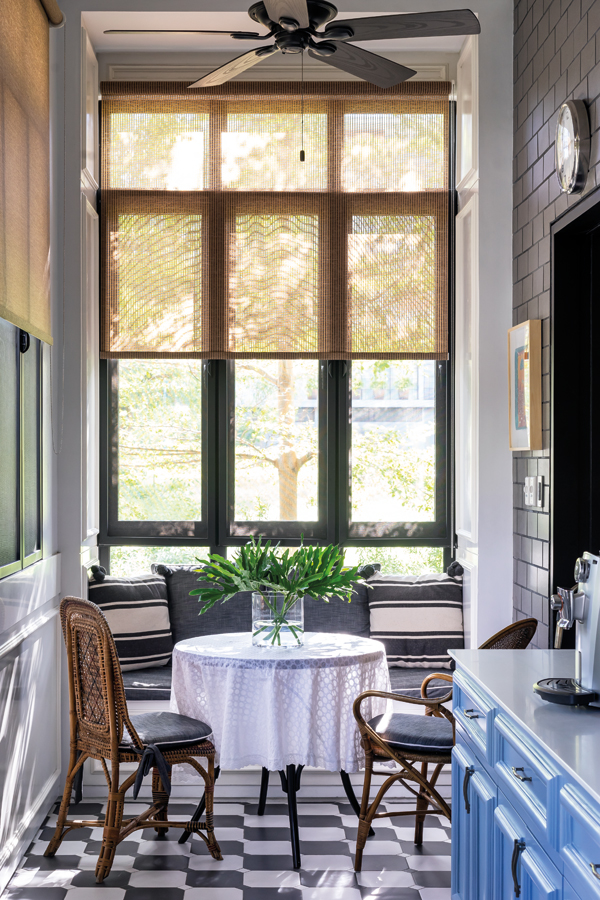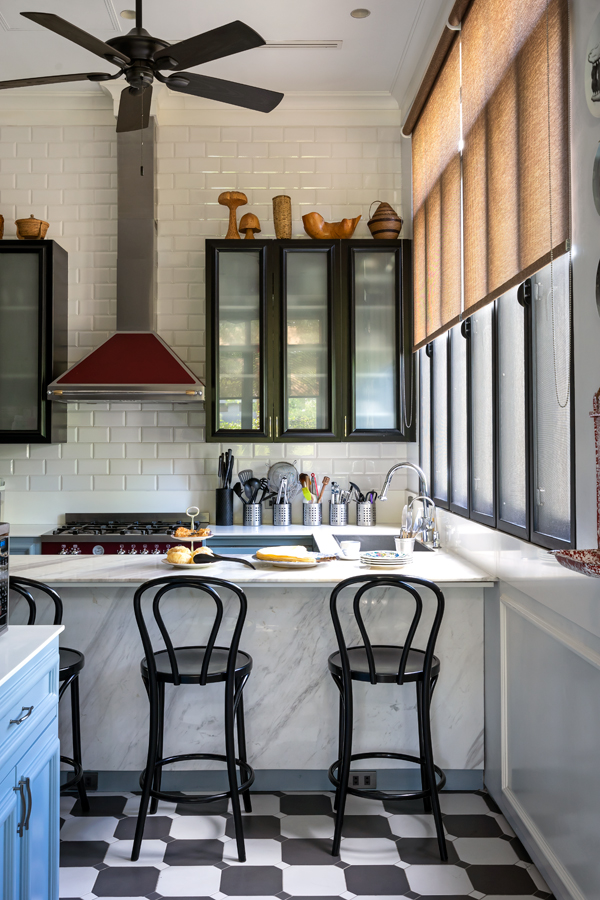 Culling from her arsenal of work experience, as well as a collection of one-of-a-kind accessories sourced from numerous trips to exotic locales, Tracie's ability to mix and match styles, design movements, and patterns are on full display throughout the abode.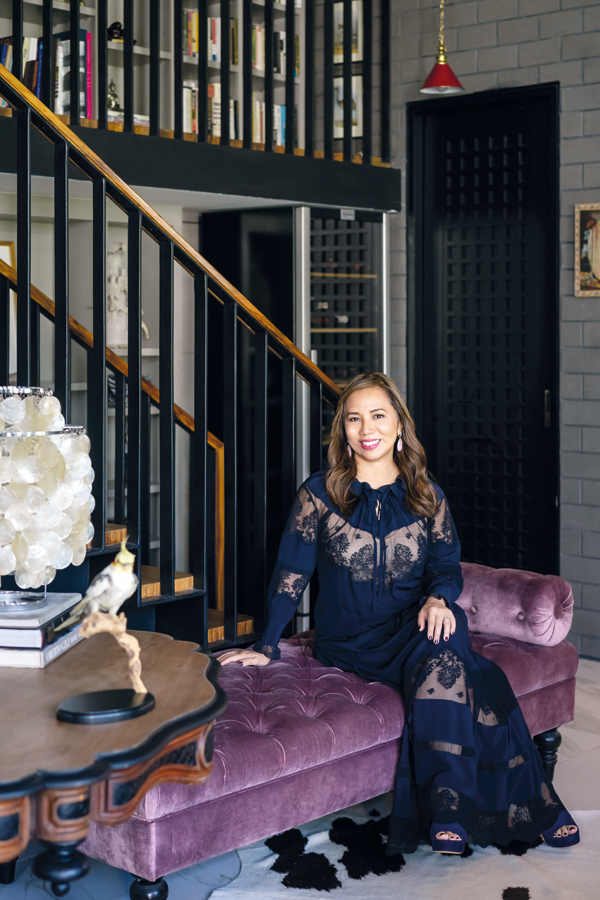 I like French details – there's a side of me that's in love with this gilded, glamorous look. But there's also a side of me that's more practical, and is into midcentury modern furniture. I think that's why I combined them in our home, she explains, remembering the time she and her architect disagreed on installing French mouldings on the walls of the otherwise modern kitchen. I admire people who can be faithful to one decorating style, because I can't seem to do that. So I exist with both.
See more: Inside Thayse Viégas' breathtaking art-filled abode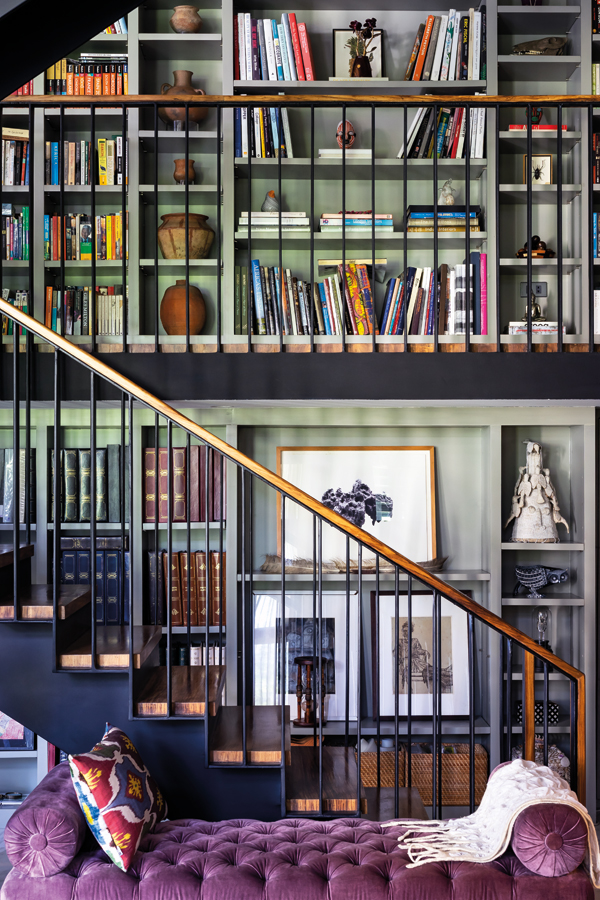 Tracie reiterates the house remains unfinished, though every stylishly arranged nook and cranny contradicts the statement. I'm not the type who buys pieces instantly, she says. I like to wait until I find the right one. And that gives me something to look forward to.
A version of this article appears in our January 2019 issue, available now.
The post A creative director demonstrates a flair for interiors in her family's vibrant Manila home appeared first on Home Journal.