NN06 uses a constellation of supporting elements to make a former office more habitable while increasing the value of both movable and static assets.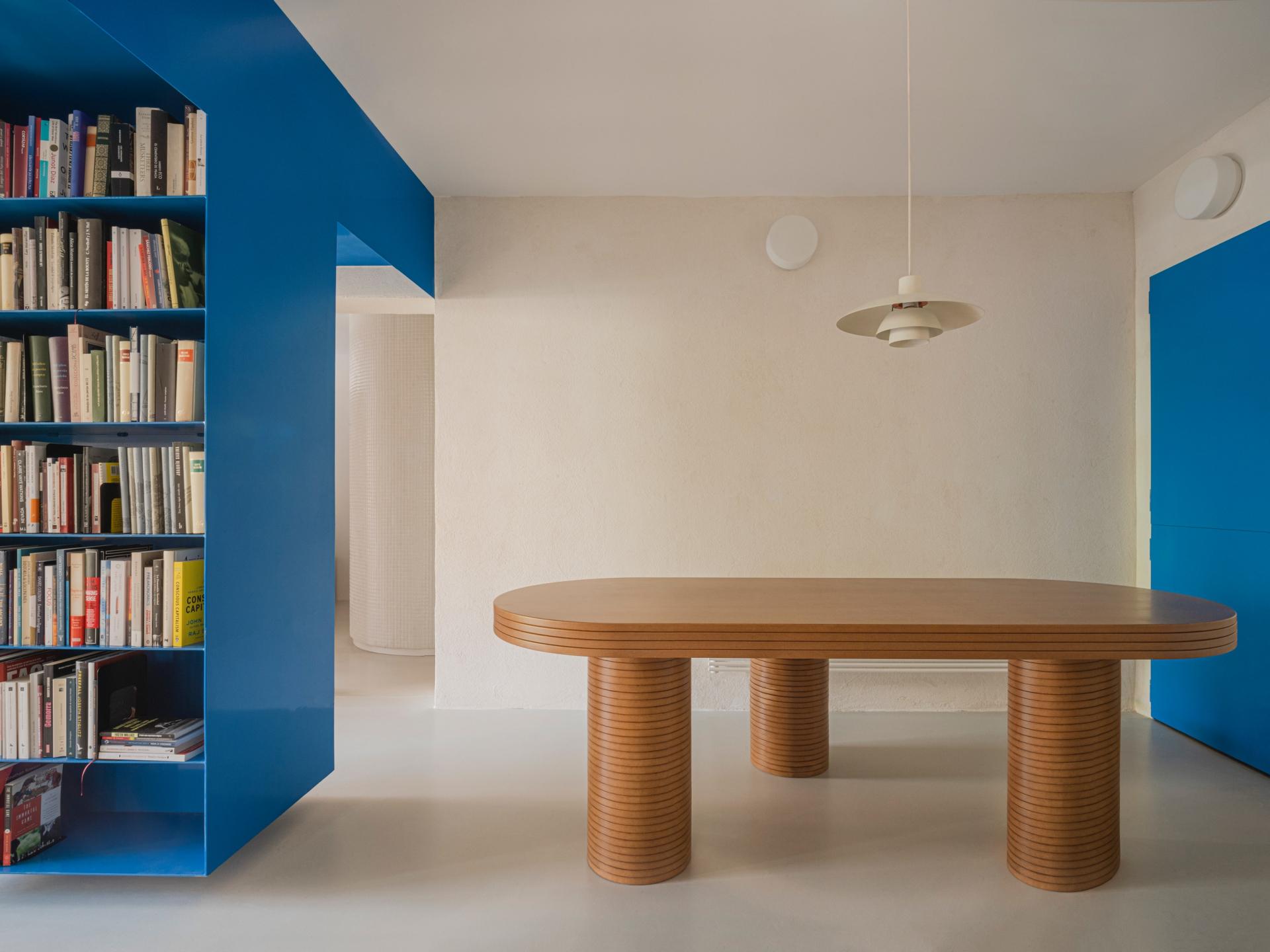 A leading architecture firm in northern Madrid, BURR, kept its original office and turned it into a home by redesigning its interior. The firm completely refurbished the old space by removing only the ceiling, floors and walls.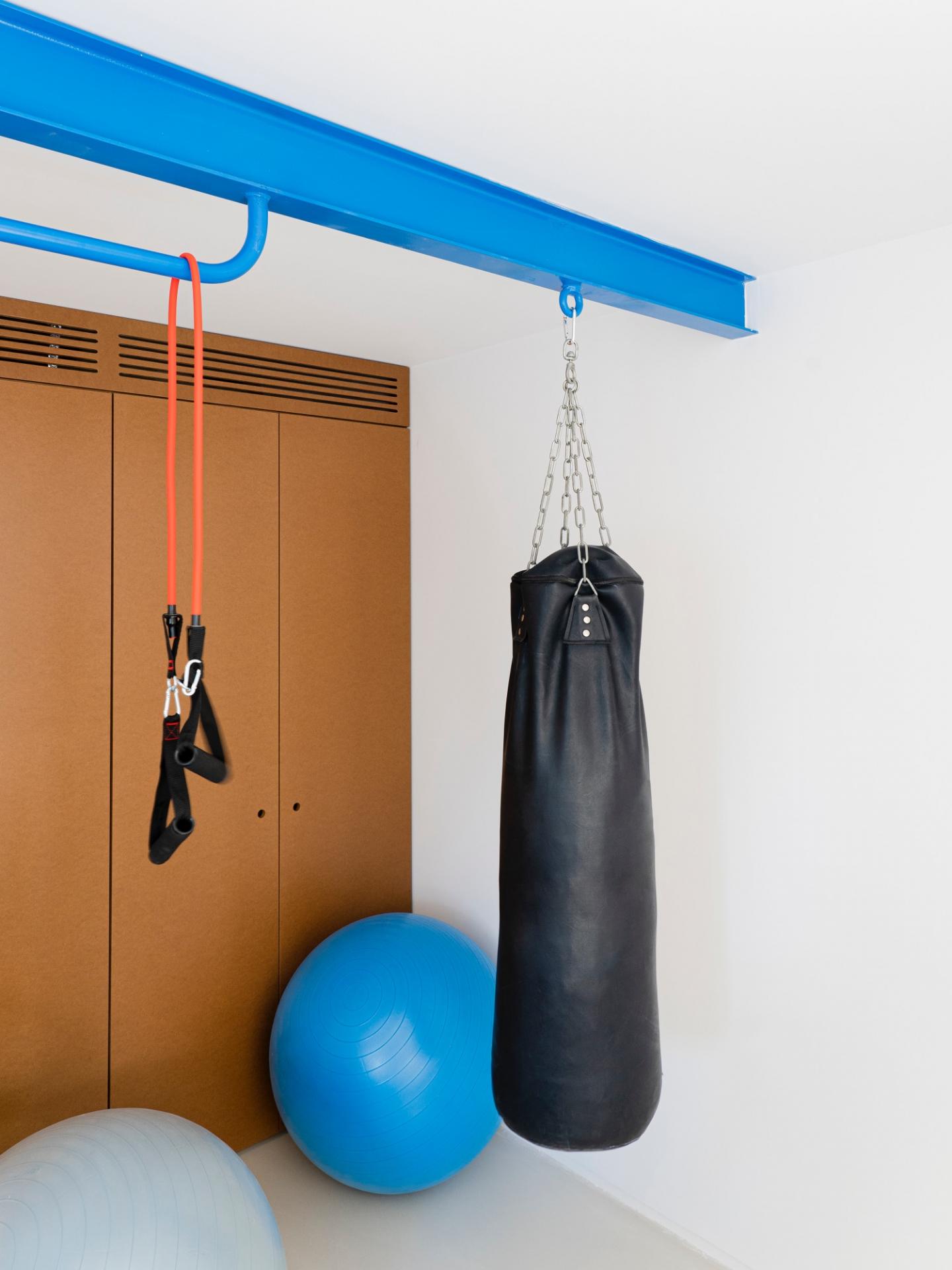 Inspired by the Latin word "mobilis", which means movable, the project divides itself into two parts: movable elements – furniture, instruments, clothes, etc., and non-movable elements such as the original layout. BURR utilised the load-bearing capabilities of the building with hook-on metal and wooden furniture to hang and rest various items on the external surfaces.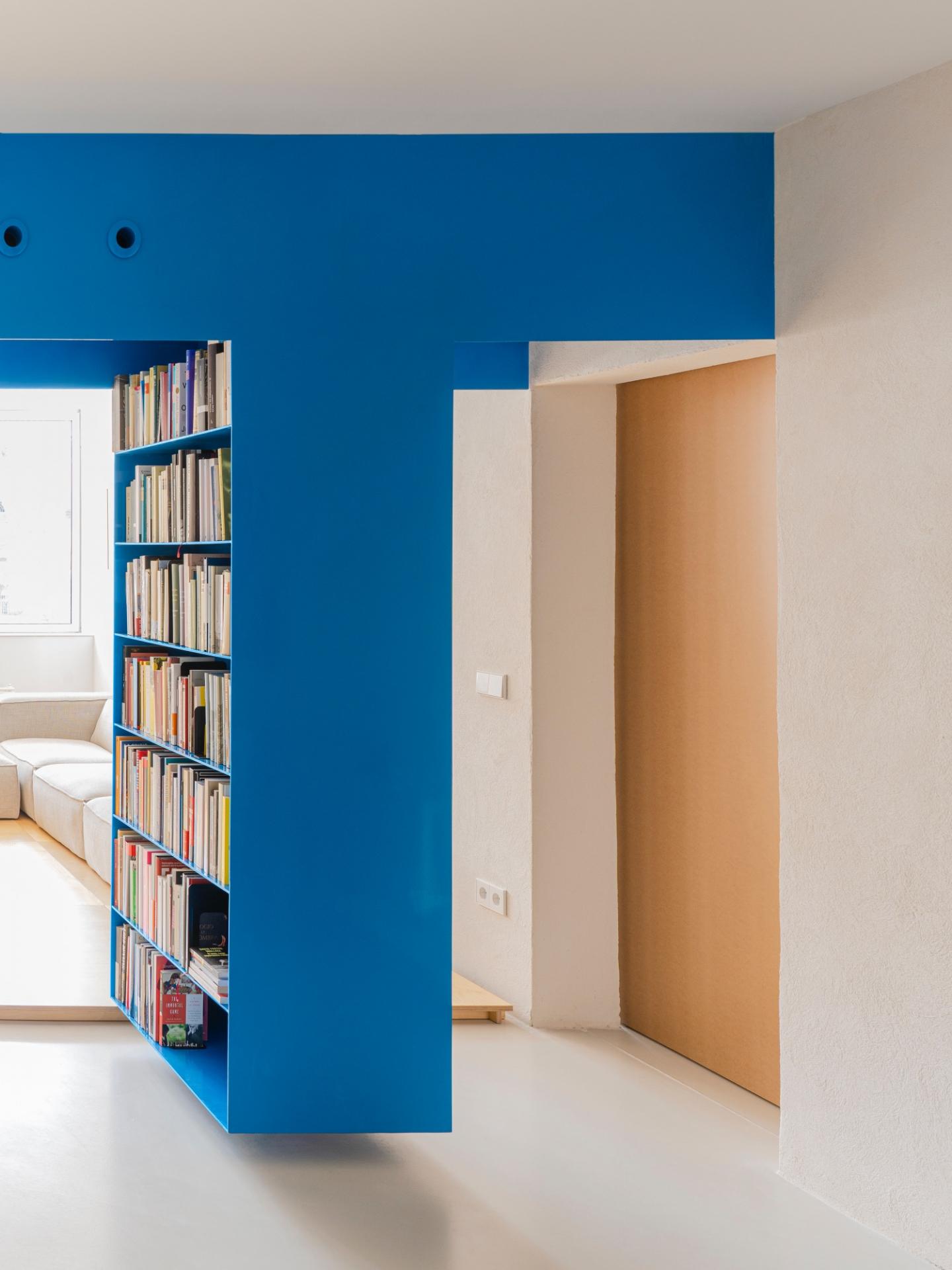 The Spanish architects divided the experimental project into two categories based on its physical properties: metallic and wooden. Starting with the blue-painted T-shaped bookshelf, the metal element hangs vertically from the ceiling without touching the ground. The bookshelf is suspended a few inches above the living room floor and acts as the centre. Beyond its functional purpose, the bookcase becomes a totem surrounded by other arrangements.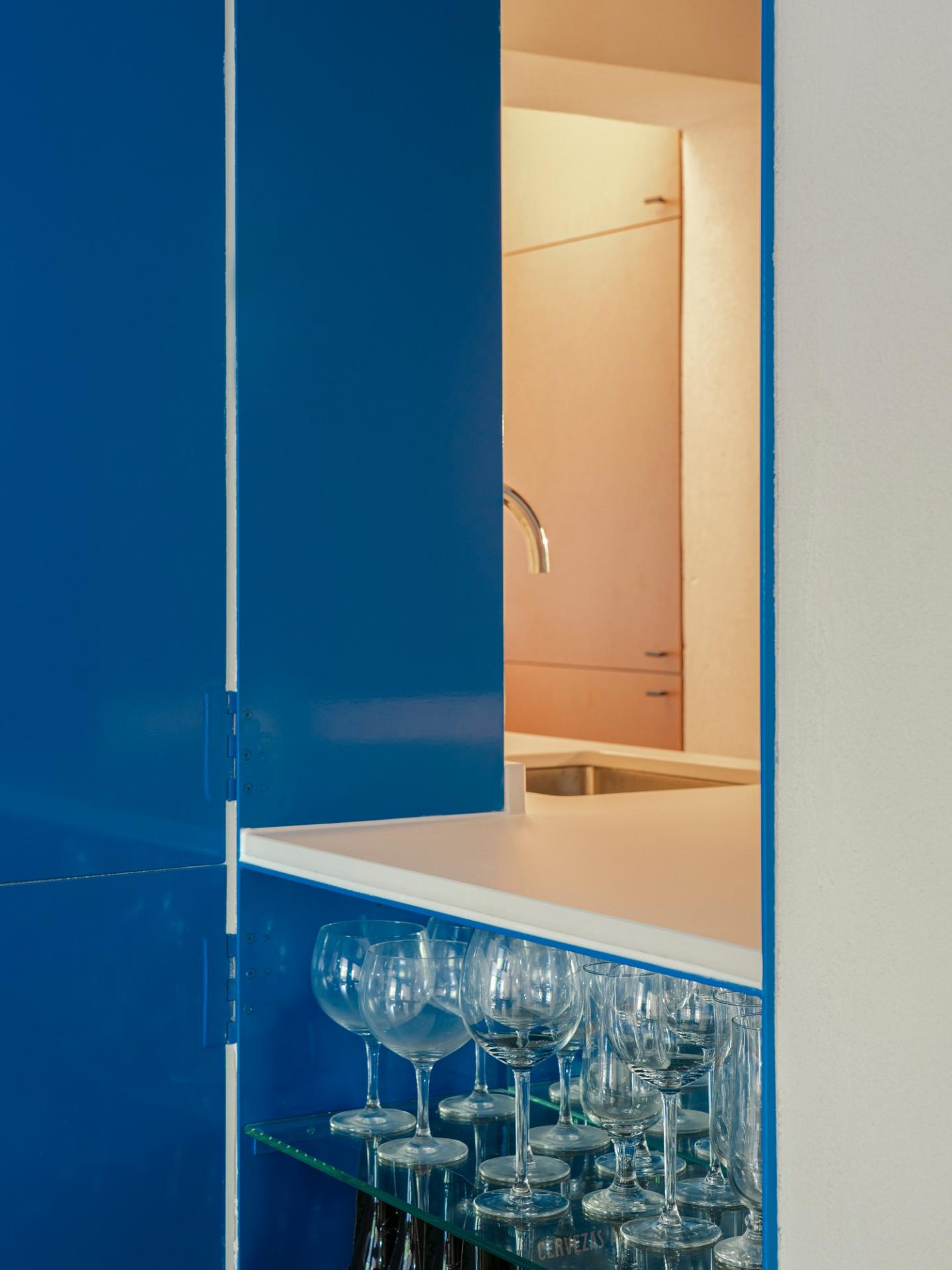 Several metallic elements are scattered throughout the house, such as the division gate that separates the workspace from the shared space. There is also a minibar and an interior shutter to isolate the kitchen.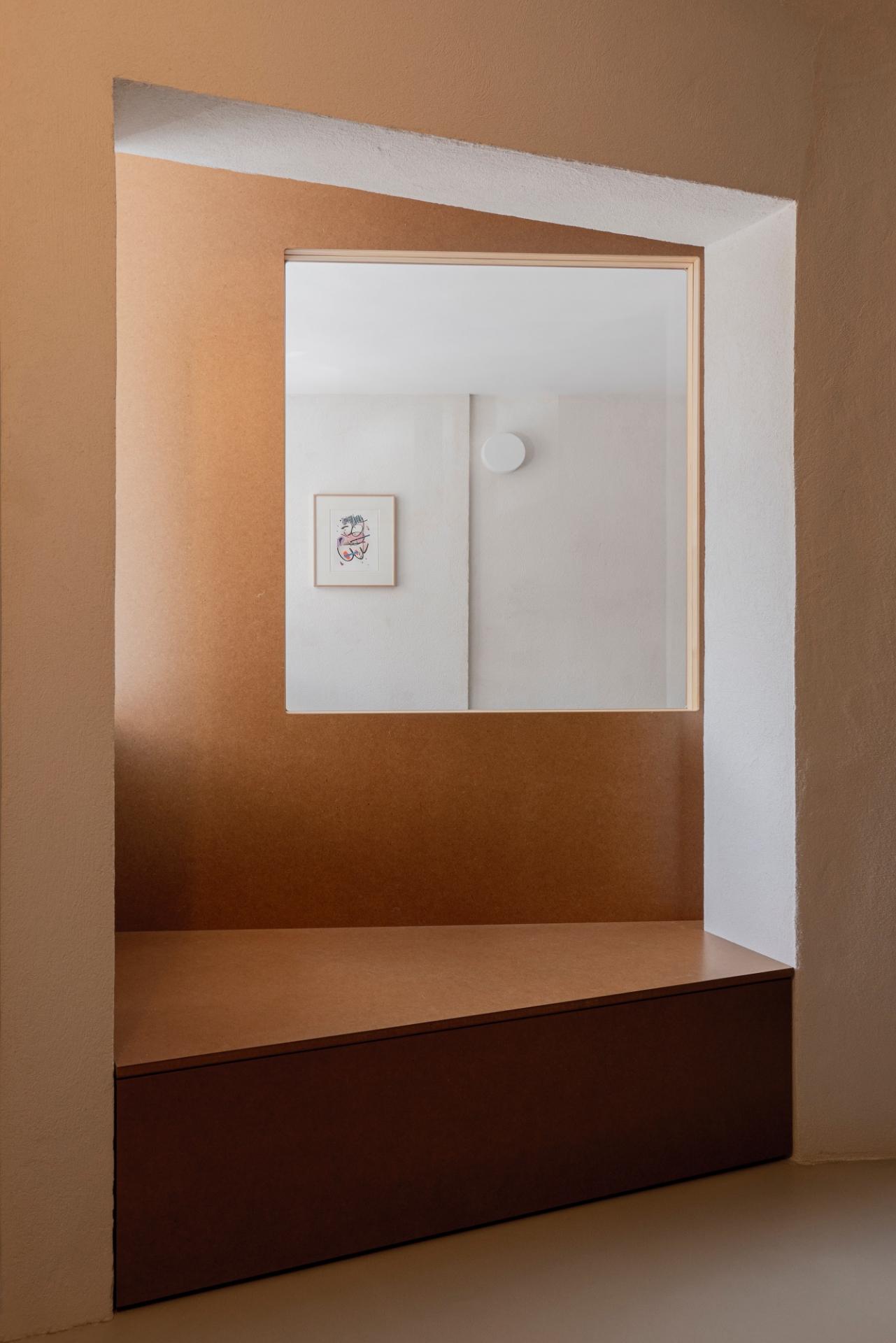 While the metal installations painted in blue easily catch your attention, the wooden accents on the pre-existing floor are relatively subdued. The absence of any coating exposes the raw form of the furniture. Moving to the personal space of the house, BURR furnished the bedrooms and living room area with elevated plywood platforms. The flooring consists of wooden slats similar to tatami or tablao, and can be removed easily, as are other interventions that NN06 embraces to facilitate the mobility of residents.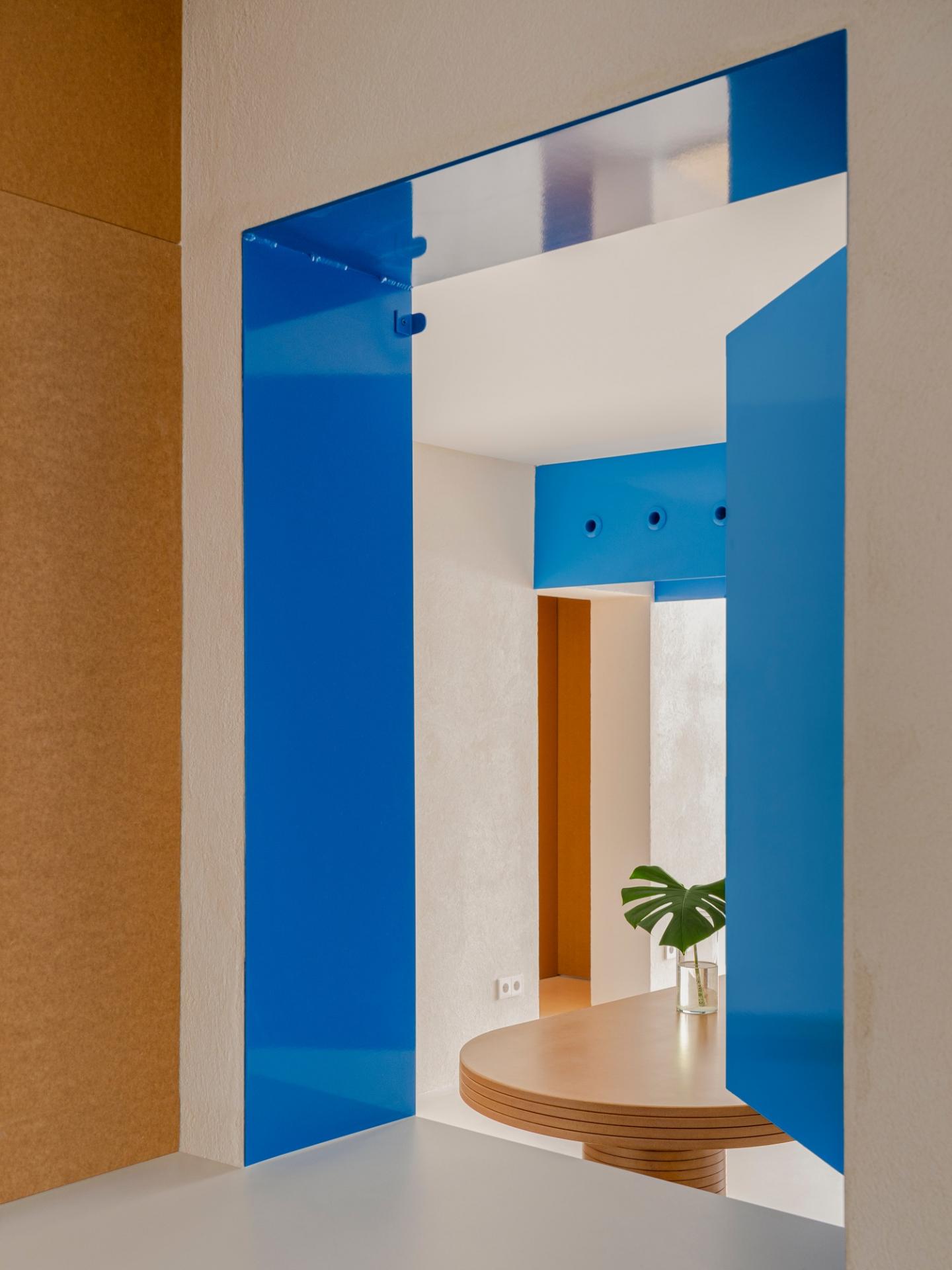 The transformation of NN06 creates a contemporary apartment that brilliantly uses colour and structure to transition seamlessly from one room to another.
Photo: Maru Serrano