Russian design duo Olga Sedova and Prokhor Mashukov decorates a home with whimsical pieces and colourful details.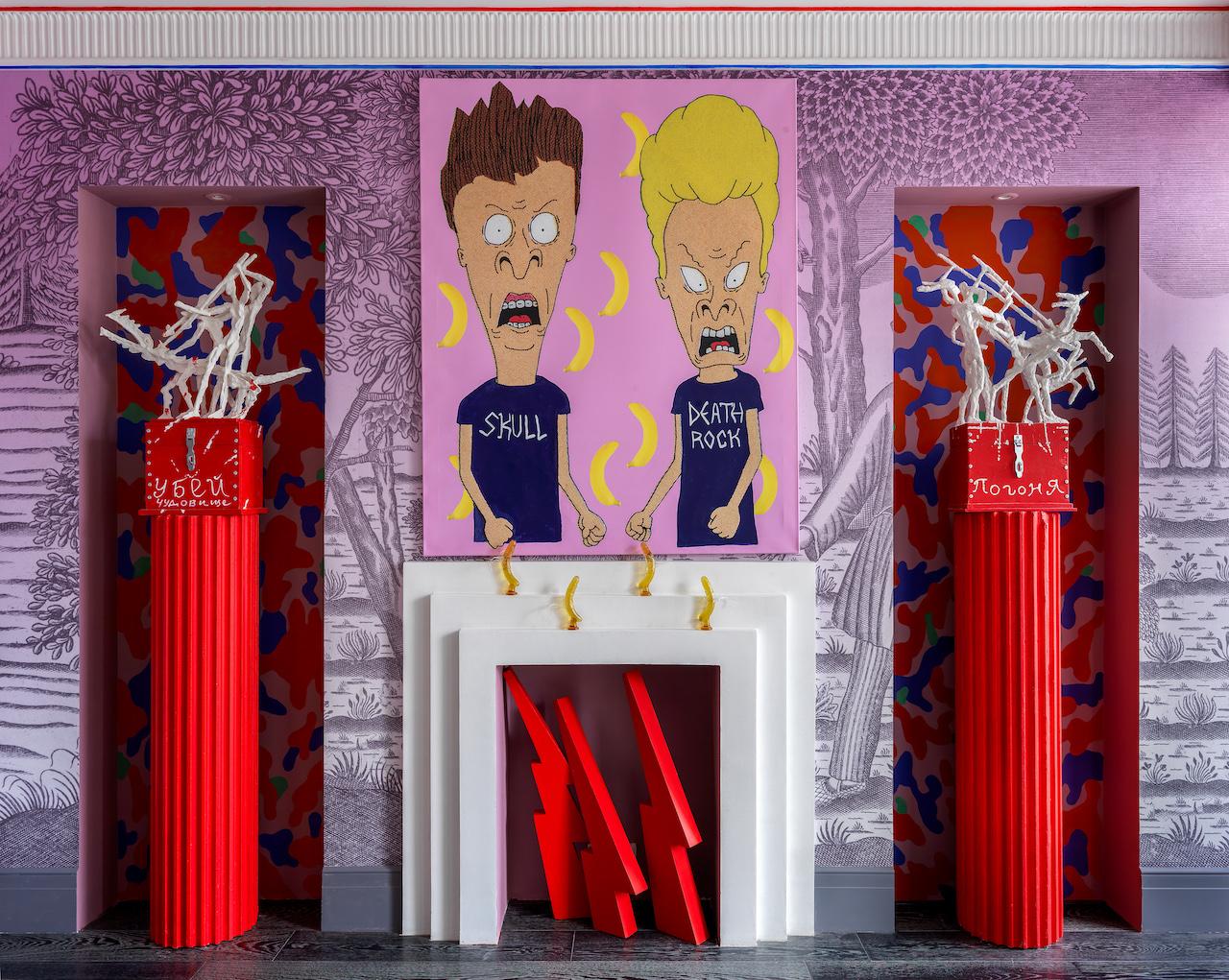 Inside this eccentric apartment that epitomises life and vigour, the rooms are bedecked with colourful wallpaper and art pieces from a plethora of eras. From the wall to the home accessory, the furnishings to the furniture, the theme of Russian humour is woven into the entire house. A highlight in the compact living room is Alexander Sergeyevich Pushkin, known as the greatest Russian poet, donning a Louis Vuitton short jacket that makes for an ironic imagery. Inside the bedroom are works by contemporary artists such as Rostan Tavasiev and Tatyana Antoshina, amalgamating pop culture and classic works. (Photo: Sergey Krasyuk)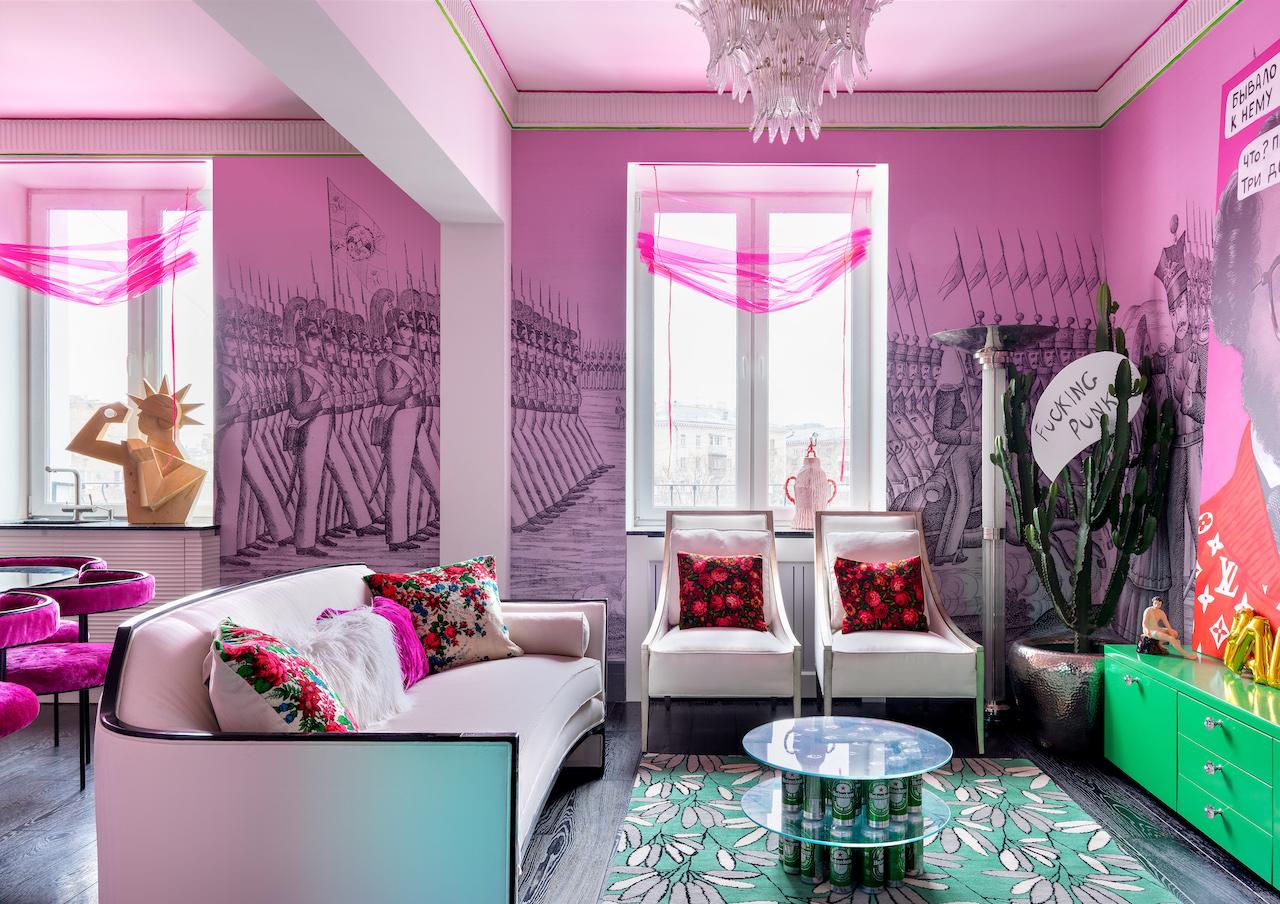 The purple-red ribbon hanging from the window is like an installation art sprucing up the space.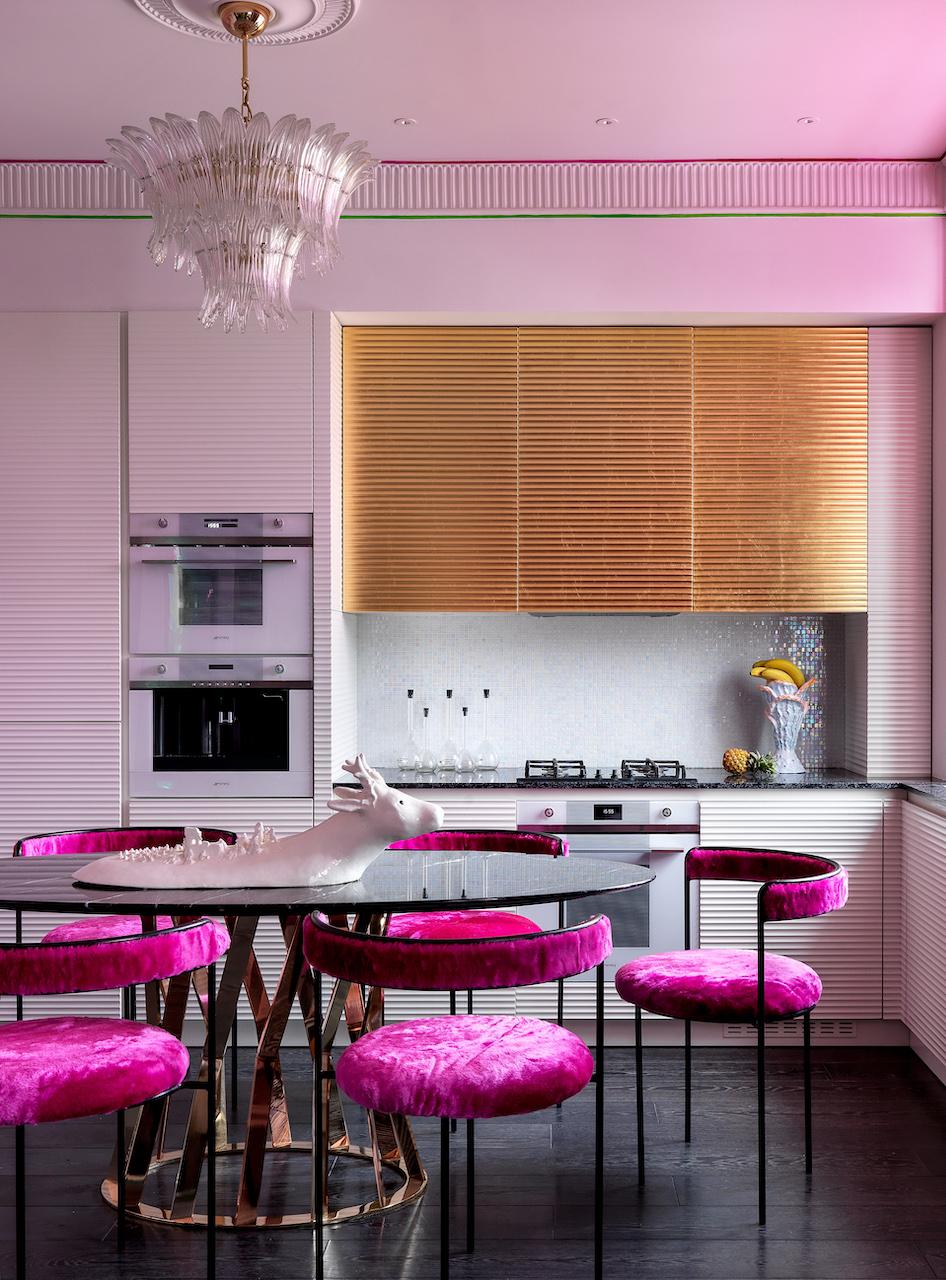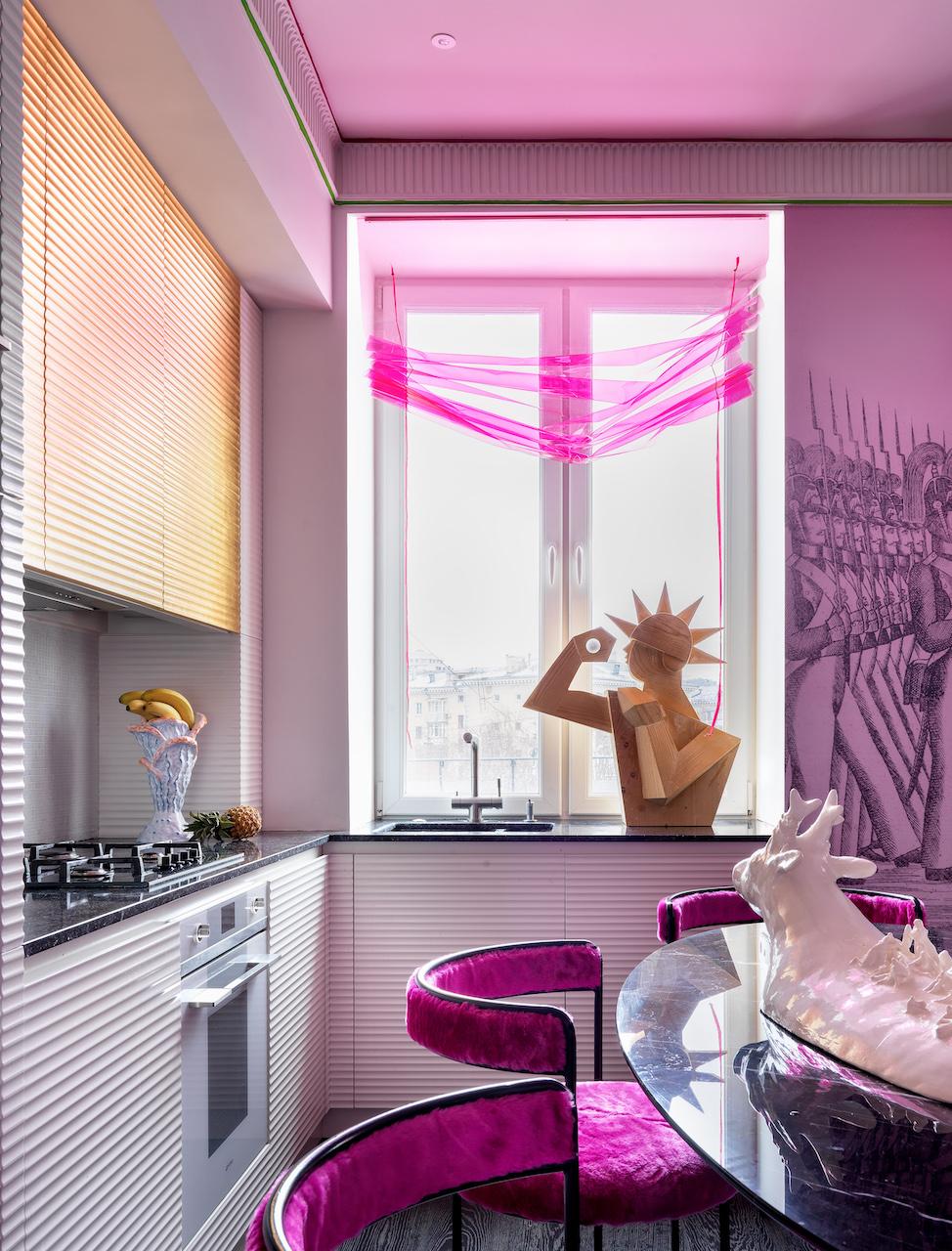 Set in a colourful purple-red hue, the dining room's vitality is augmented through the addition of whimsical furniture.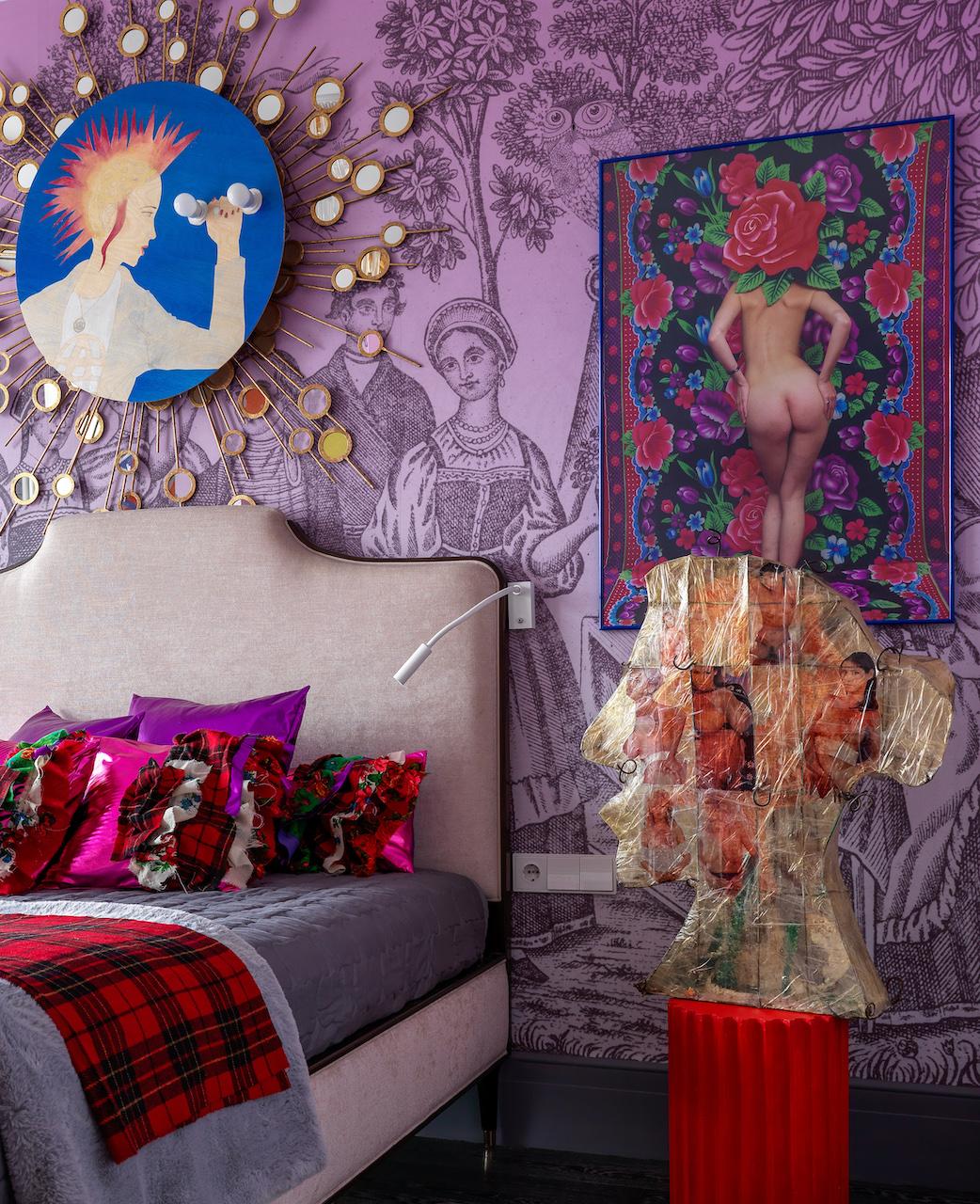 The works by contemporary artists like Rostan Tavasiev and Tatyana Antoshina hang by the bedside, along with interesting wallpapers and paintings.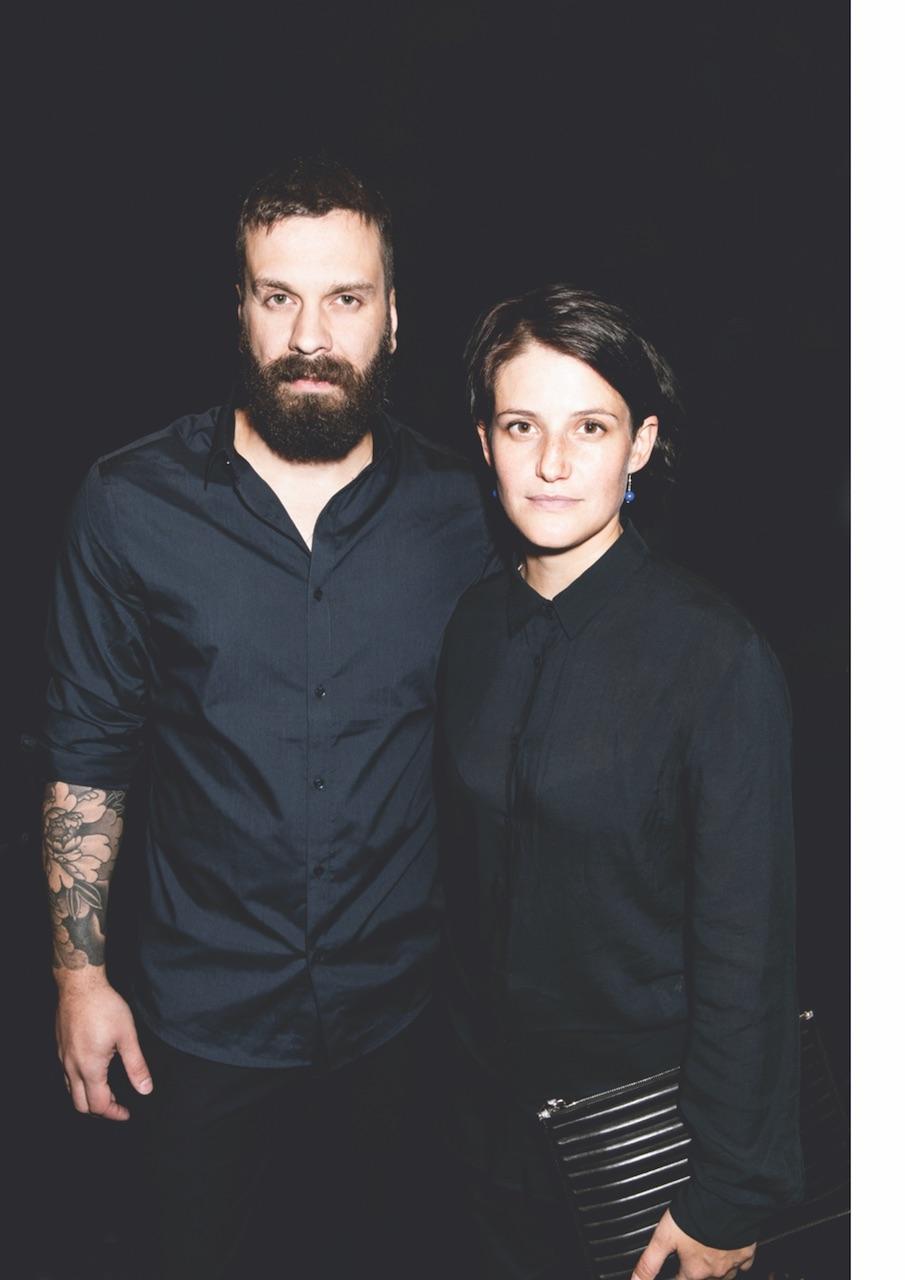 Olga Sedova and Prokhor Mashukov, the design duo from Russia.