This eclectic home bedecked with stucco, vivid colours and numerous contemporary art pieces is itself a work of art.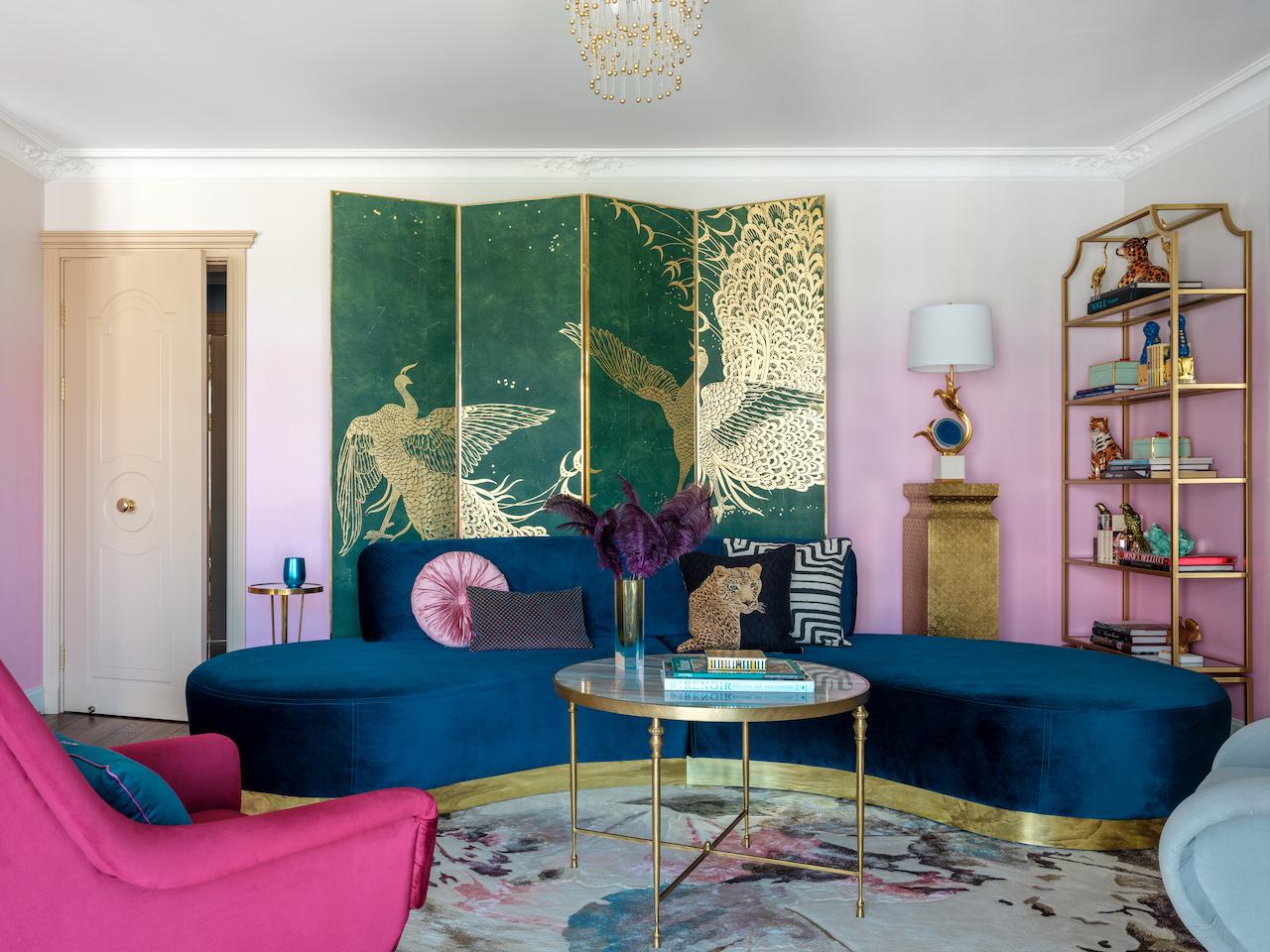 Eclectic style, at its core, is all about filling your home with personality. That's what a fashion designer did with her 1,290-sq. ft. home in Pushkin, a Russian town at the south of St. Petersburg. Living between two countries – Russia and Belgium – the owner has been friends with the interior designer Tatiana Pirogkova for a long time. With matching tastes, it was fairly easy to work out a design template.
"The only difficulty arose at the very beginning. While she prefers classics, I like to work with eclecticism, but we managed to find a compromise in between," said Pirogkova. "The idea is to create an interior with personality that mirrors those of its resident." When the two first visited the apartment, they were presented with an unsightly picture: low ceilings, uncomfortable layout and open pipes. But on the plus size, there are large windows overlooking the serene Catherine Park.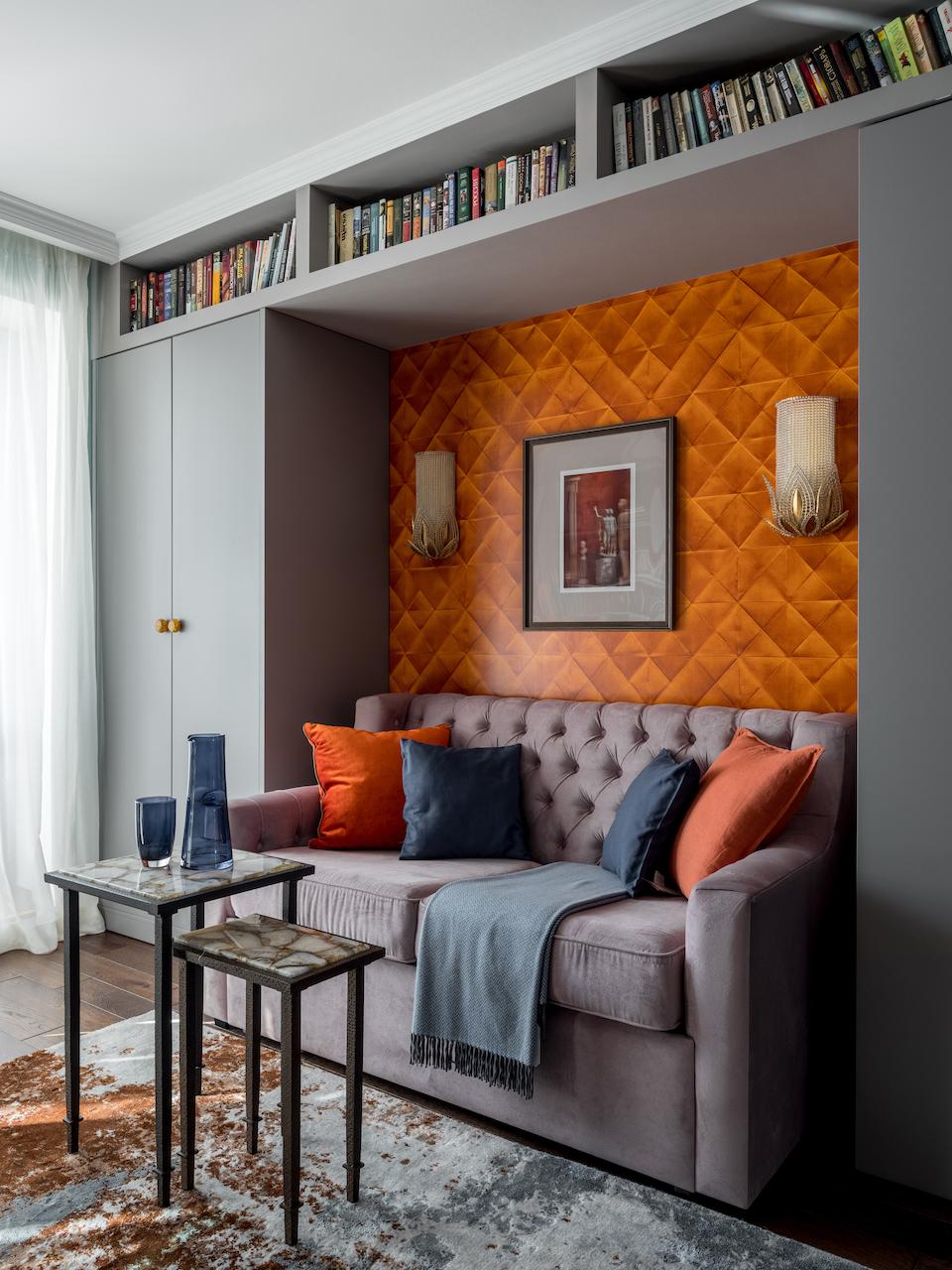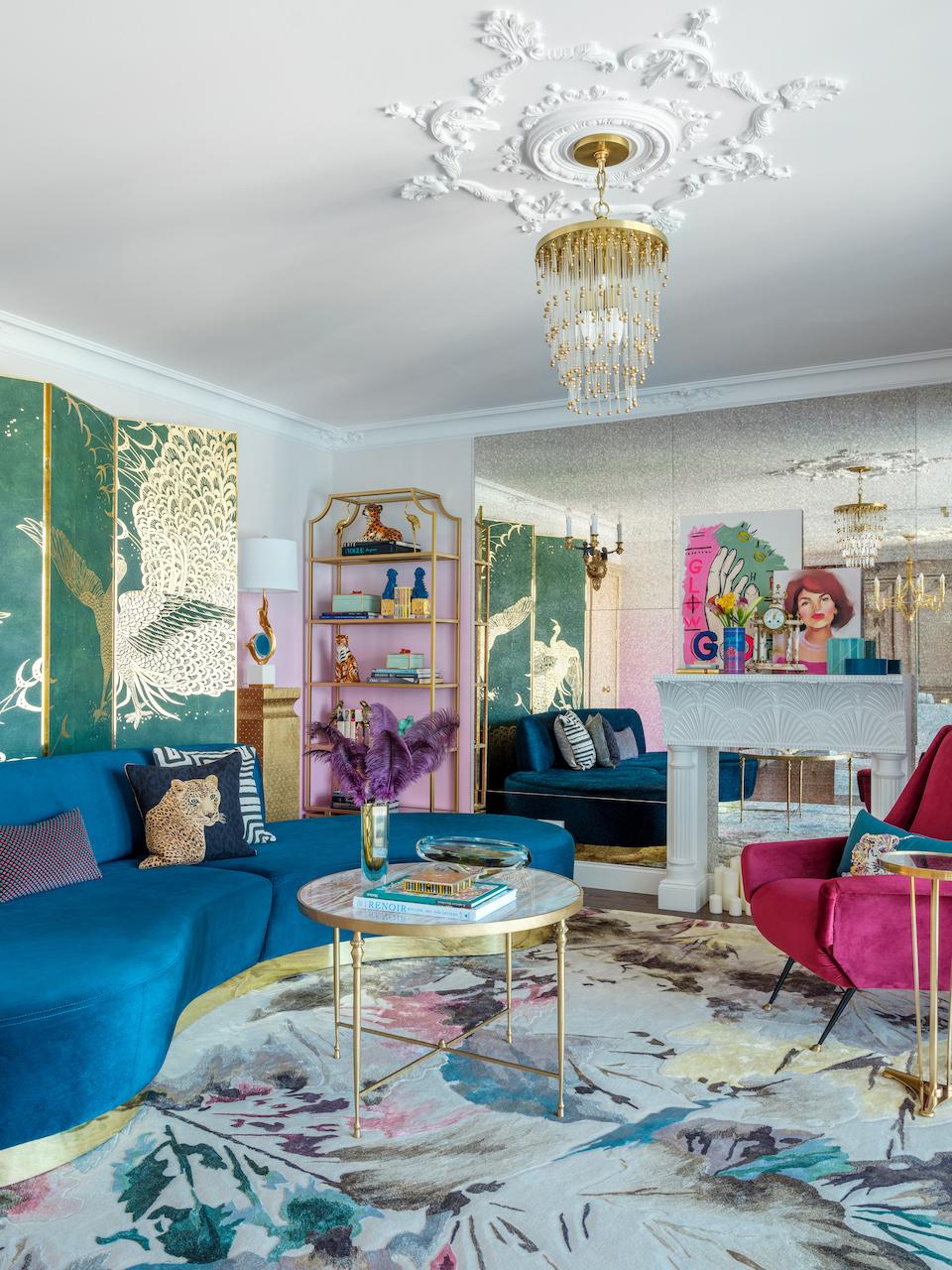 The main task thus was to renovate the entire apartment. A combined bathroom initially located in the hallway was transformed into a recreation area with an arch and an antique street lamp. A living room, kitchen and dining room all merge into this large communal space for welcoming guests. The space was specially designed to insulate the huge balcony and use it as a bedroom.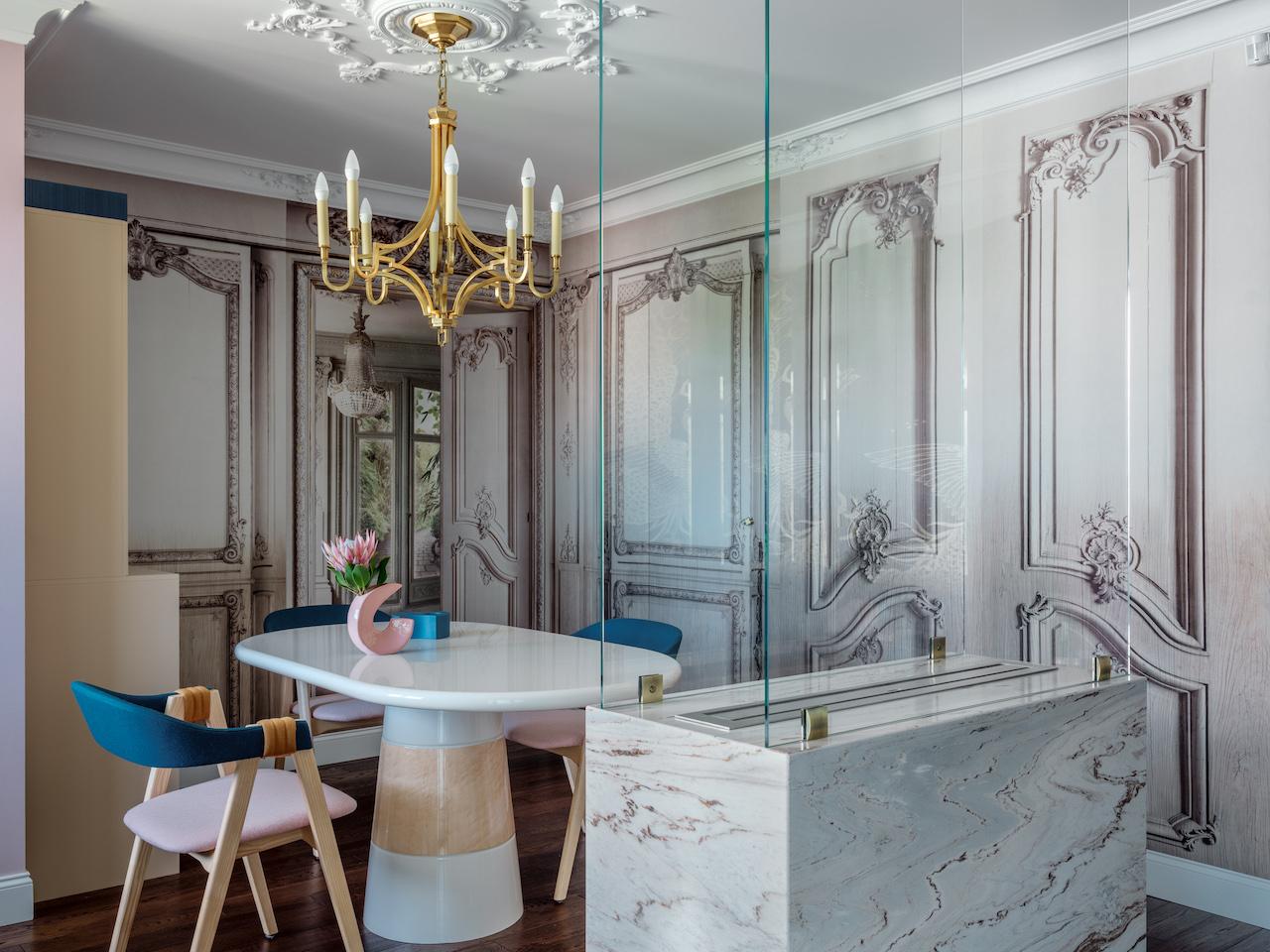 Though the room boundaries were visually expanded, clear zoning has been maintained. The kitchen and dining room space is decked from wall to wall in photo wallpapers that imitate stucco; whereas those in the living room were painted in the gradient technique, one of them lined with mirrors.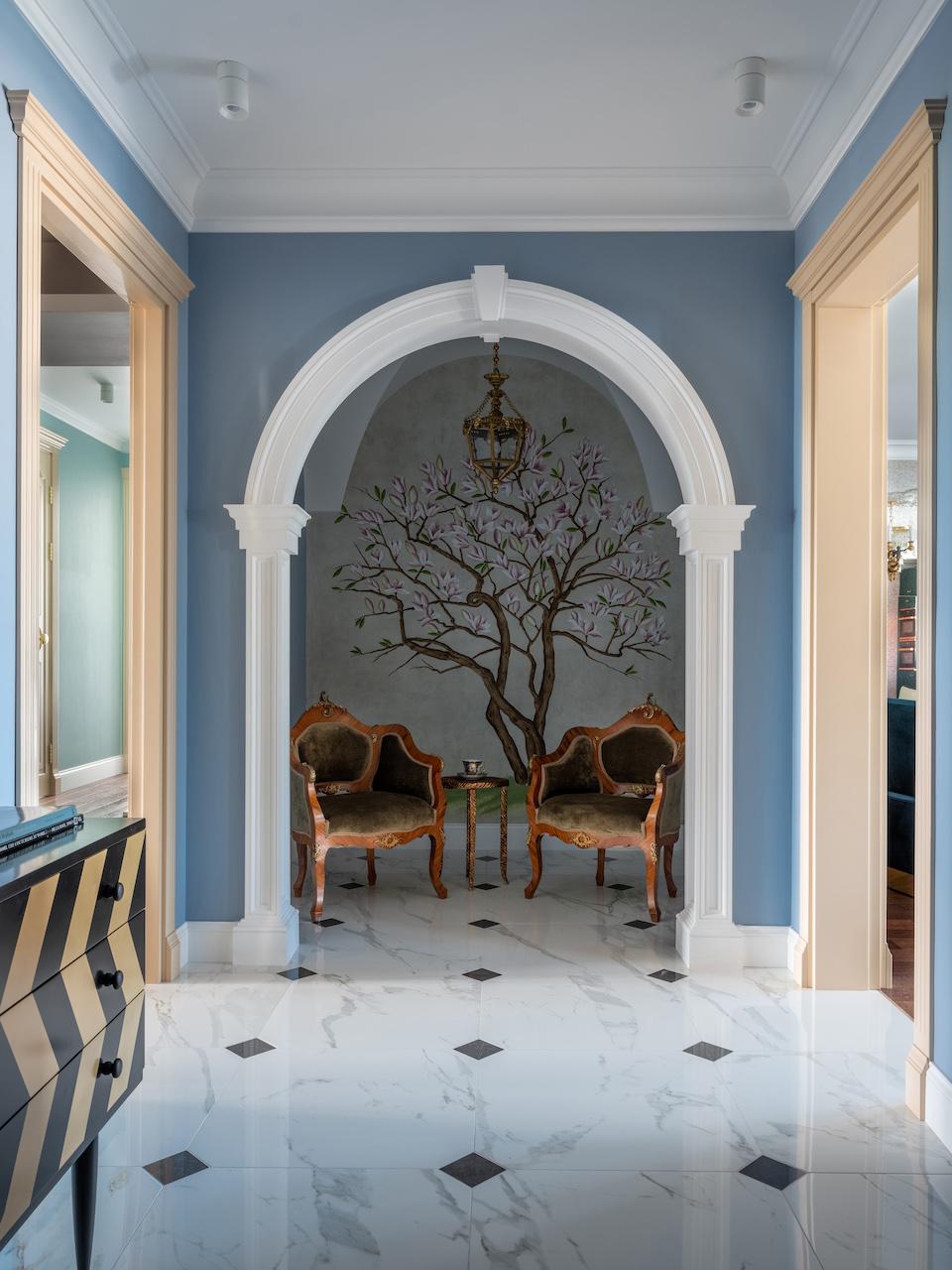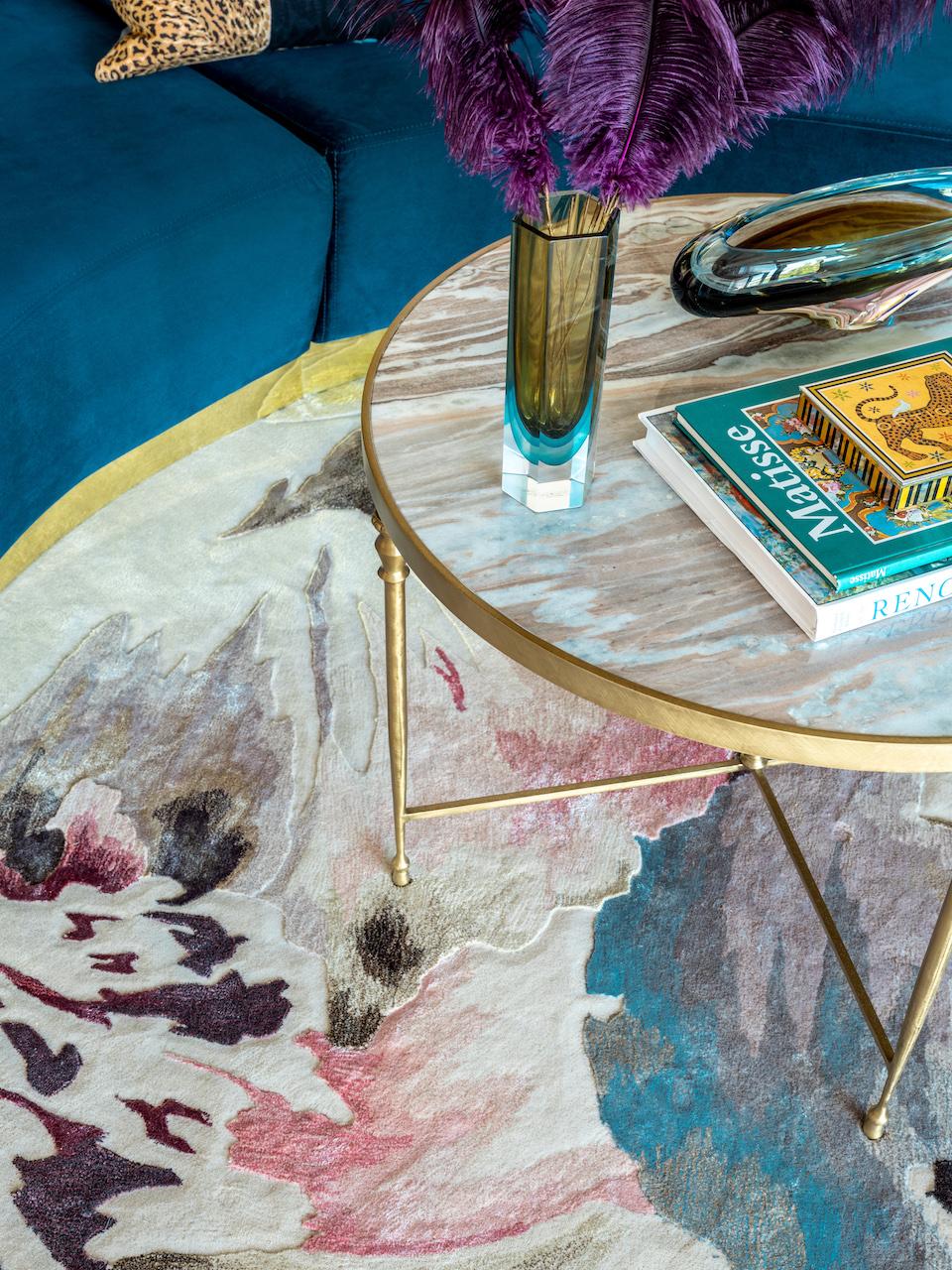 The colour scheme, on the other hand, is heavily inspired by works of art. As the house is located in a frigid, grey Russia, Pirogkova used vibrant colours and ornaments to lighten up the mood of the space. The bedroom was decorated in bright colours to create a calming and peaceful atmosphere, decked with wallpaper that imitates the stems of flowers blossoming on the eaves.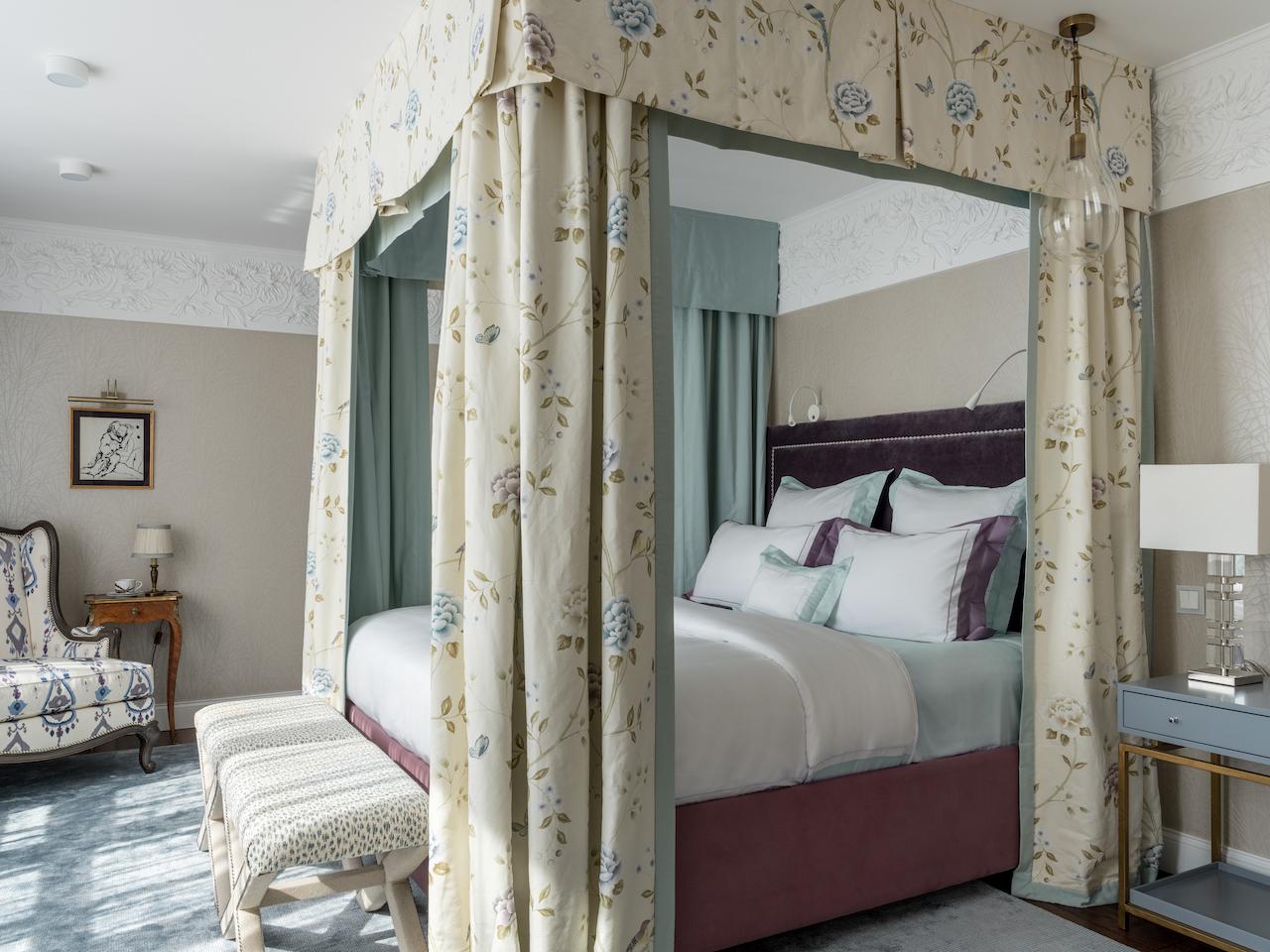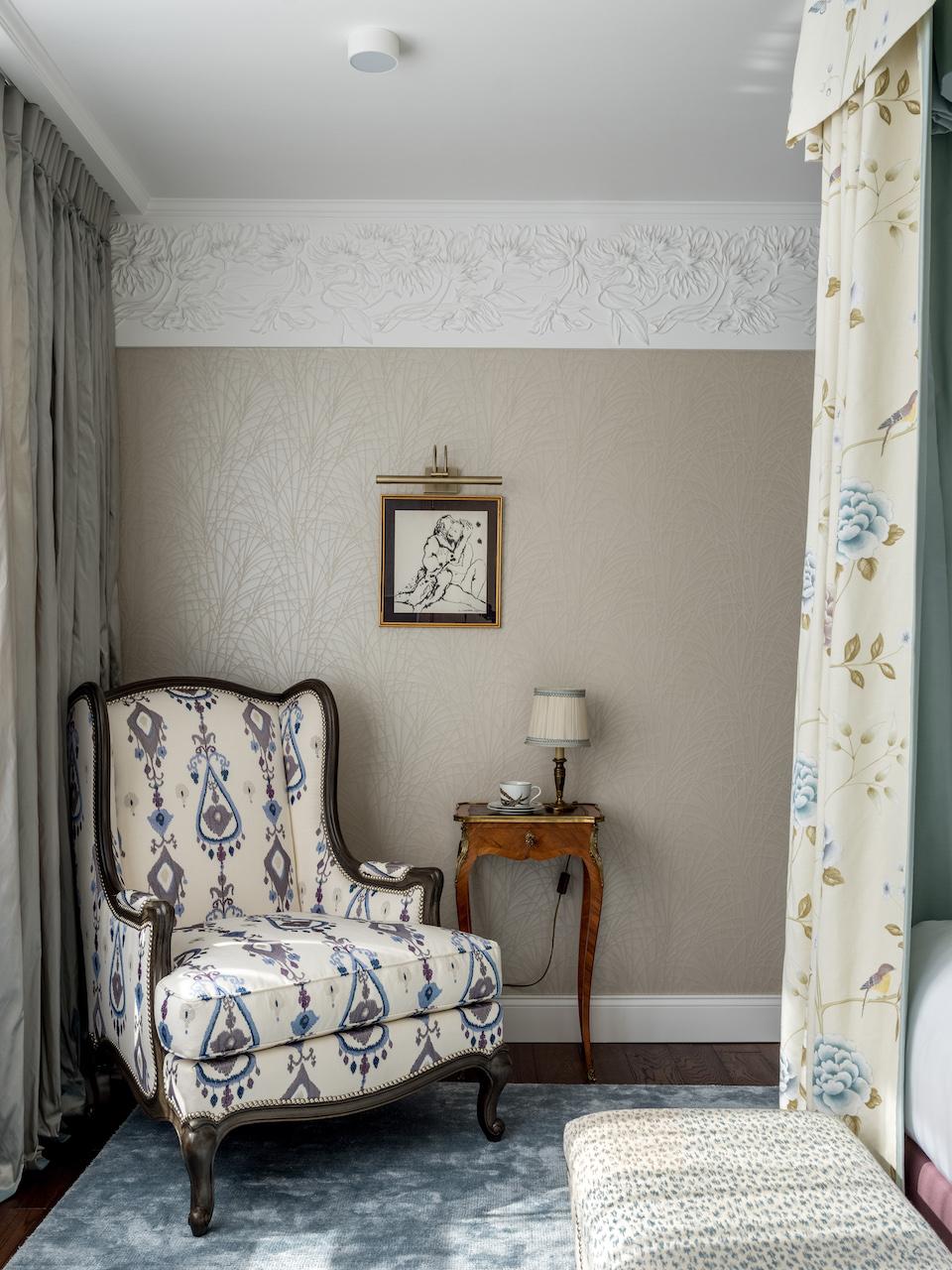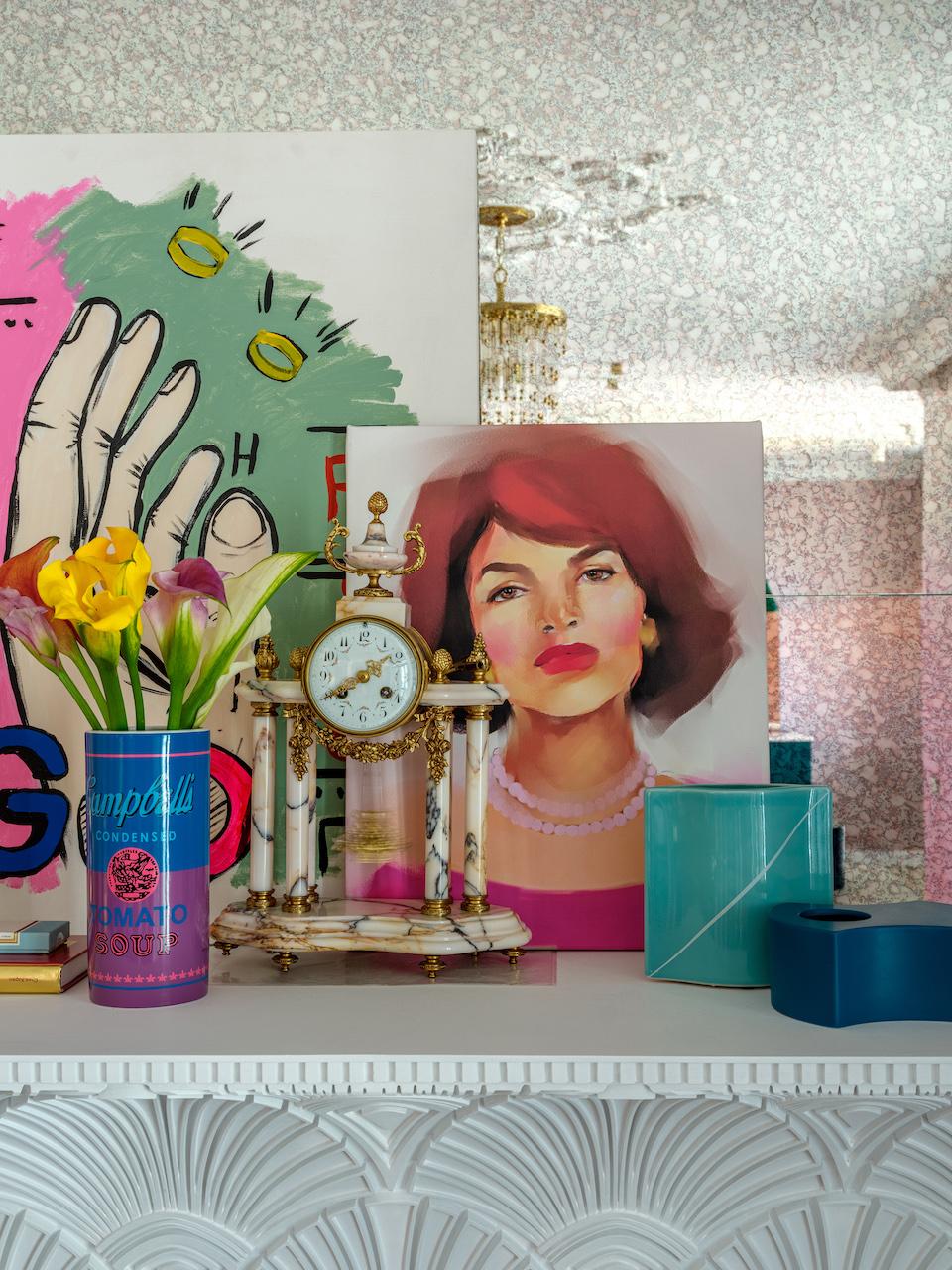 Enter the bathroom. Considering the owner desired a bright, spacious shower room and a cosy bathroom, the shower was placed nearby the window and the bath in the niche. Pirogkova also stayed away from traditional solutions and orthodox materials, and instead opted for crimson red in painting the walls.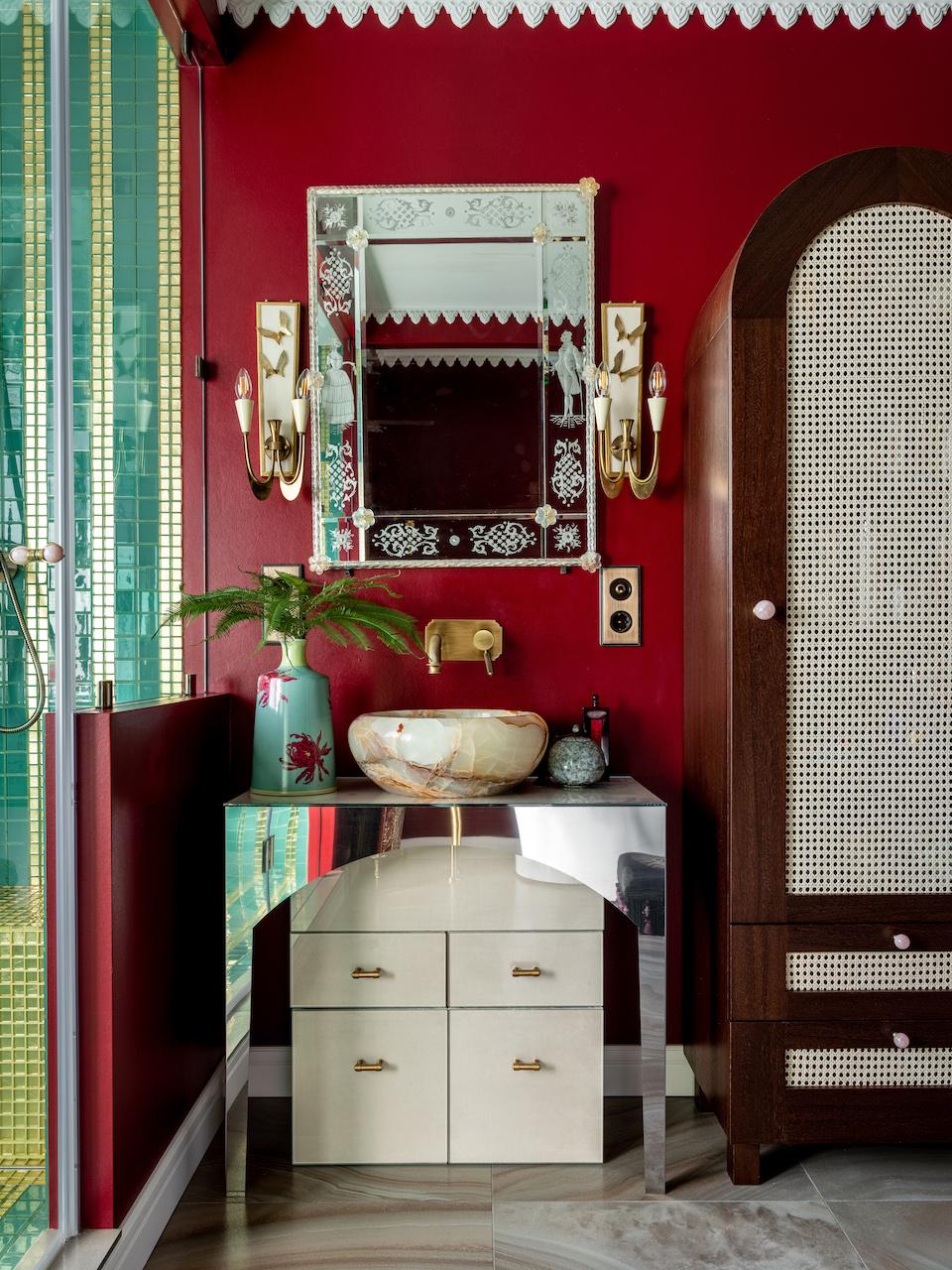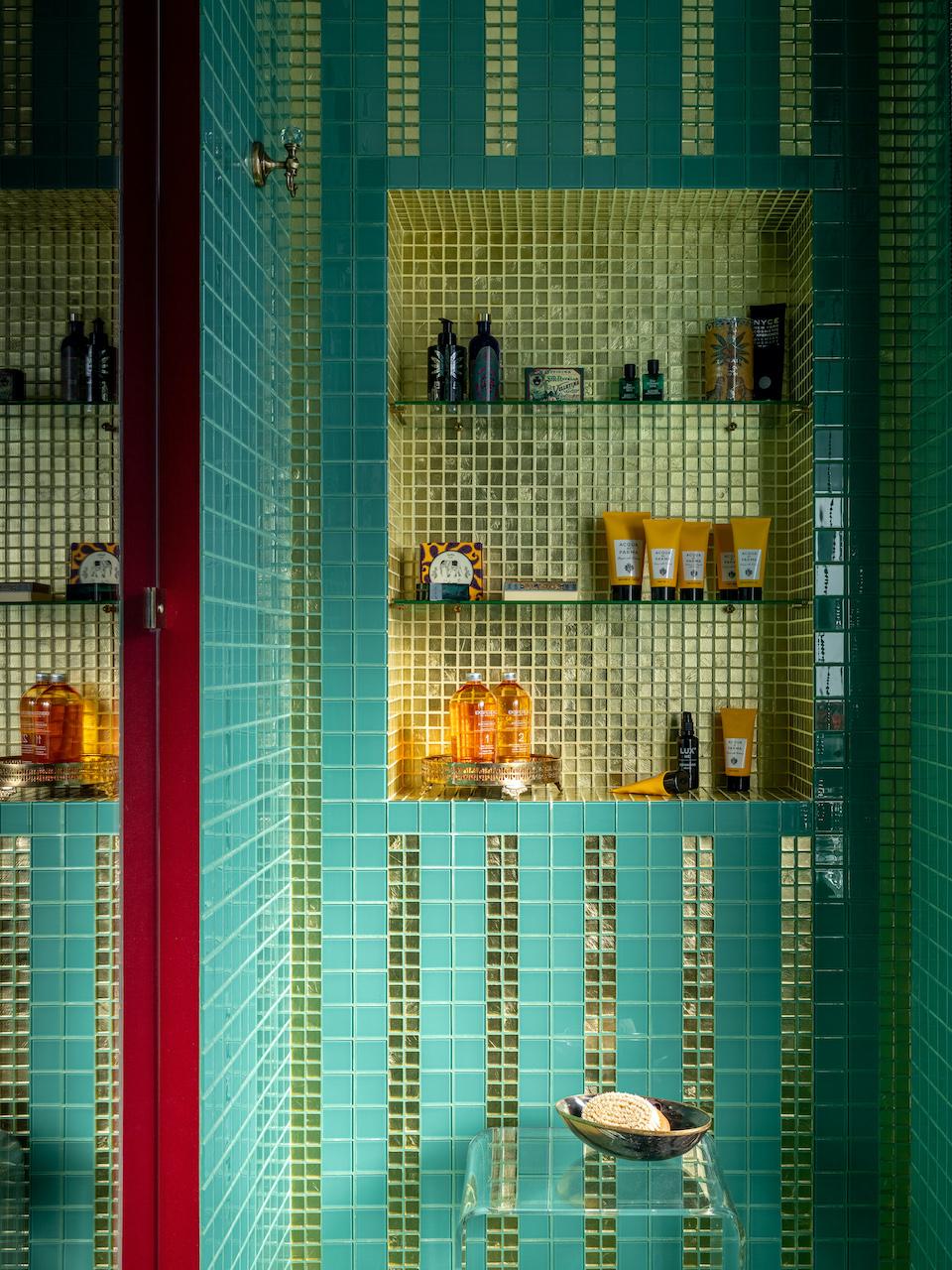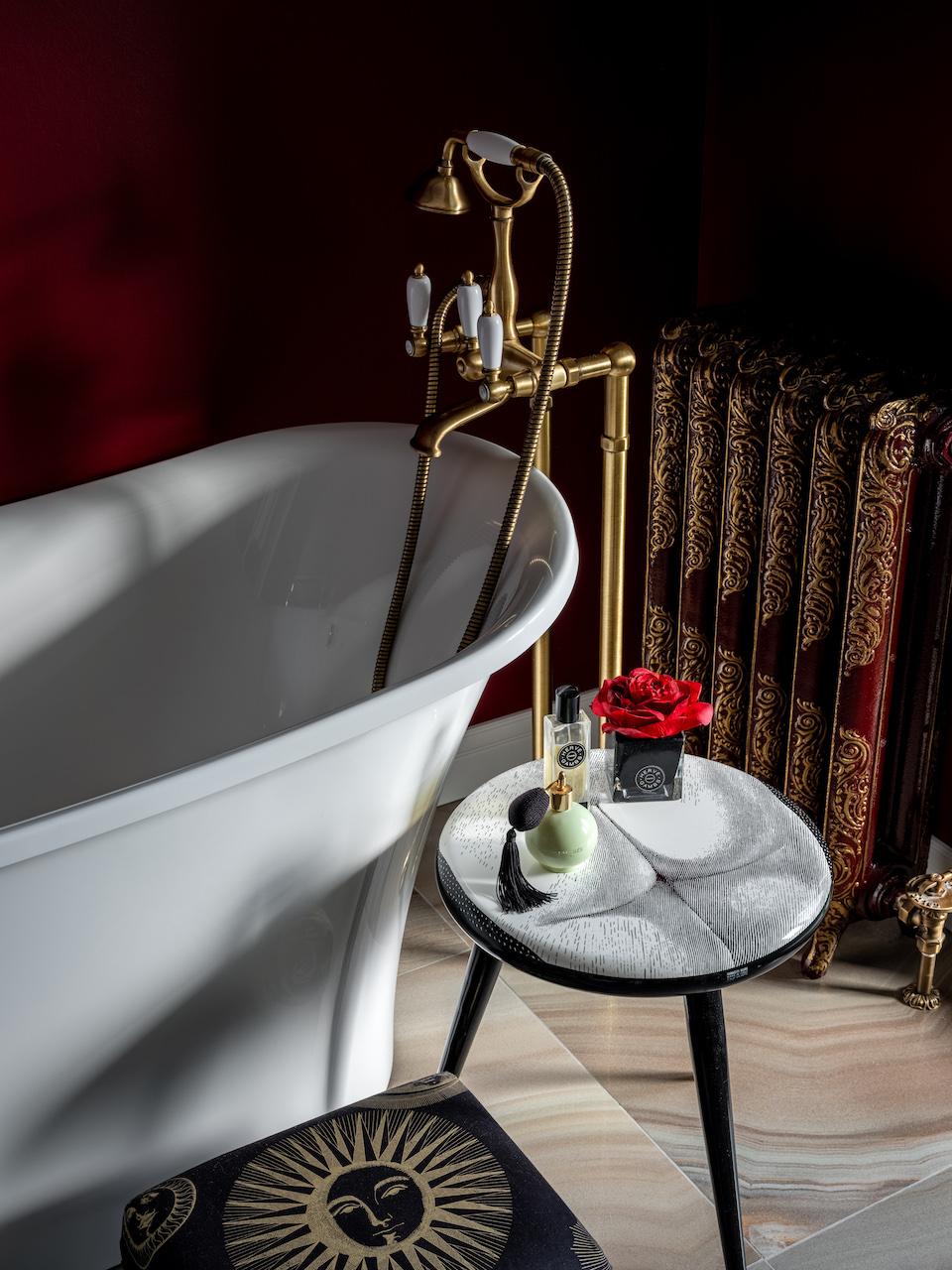 Designer Tatiana Pirogkova @pasticcinooo
Photographer Mikhail Loskutov @loskutoff
Stylist Daria Soboleva @dasha__soboleva