Iman El Zeky Studio designed an eclectic home-away-from-home for a French expat family, blending East-meets-West with old-world European elegance. The family wanted a touch of Paris in Hong Kong, and the studio delivered just that.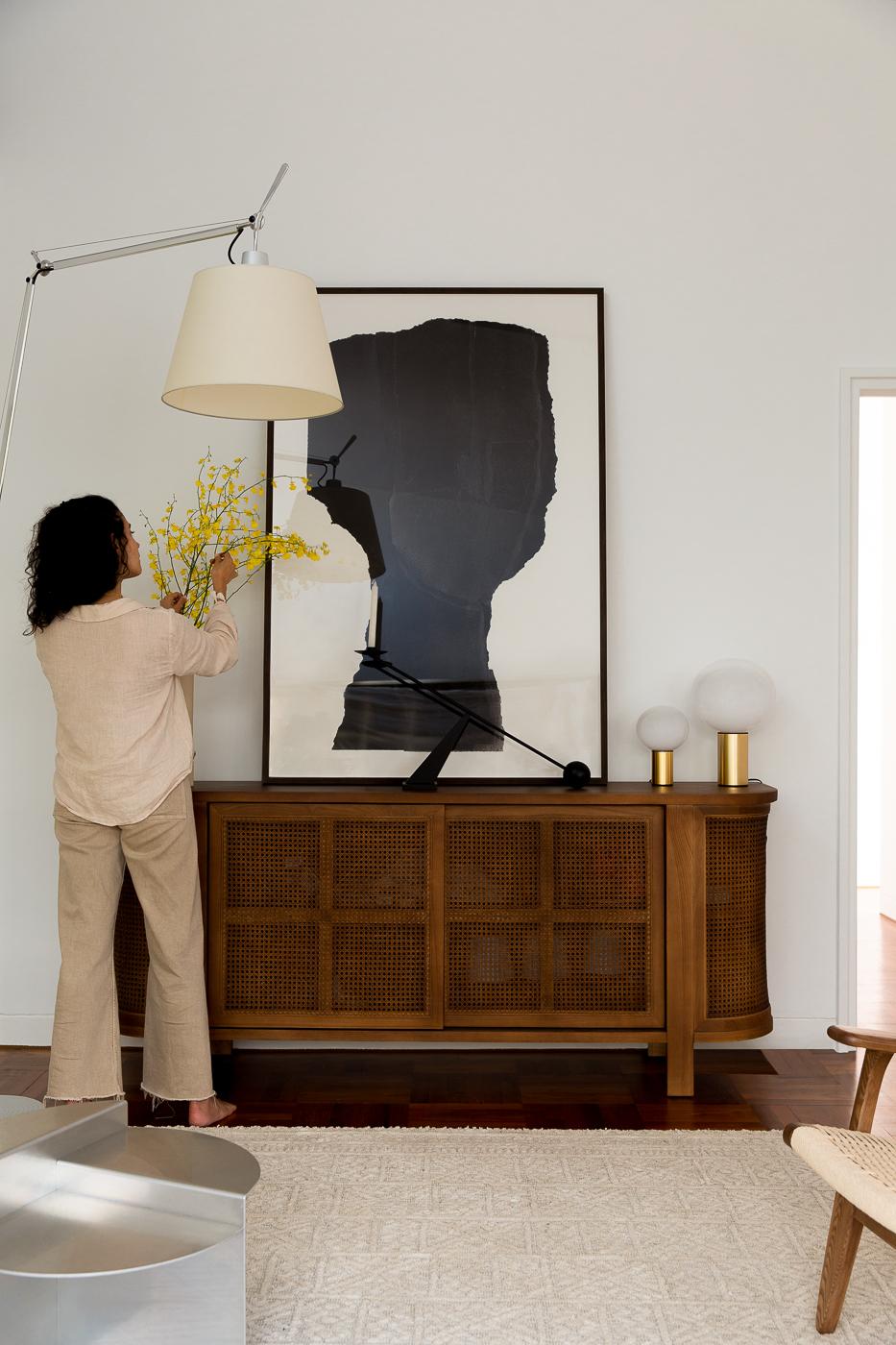 The single-story family villa in Stanley spans over 2,150 square feet and has over 130 pieces of furniture, art and décor from an array of established and niche brands, artists worldwide. The eclectic mix of ethnic, mid-century modern and French Parisian styles come together seamlessly, creating a cosy place for gatherings with family and friends.
"To successfully create an eclectic look, one has to discern how to curate elements from different design eras and styles and combine them in a way that is harmonious and coherent," says El Zeky.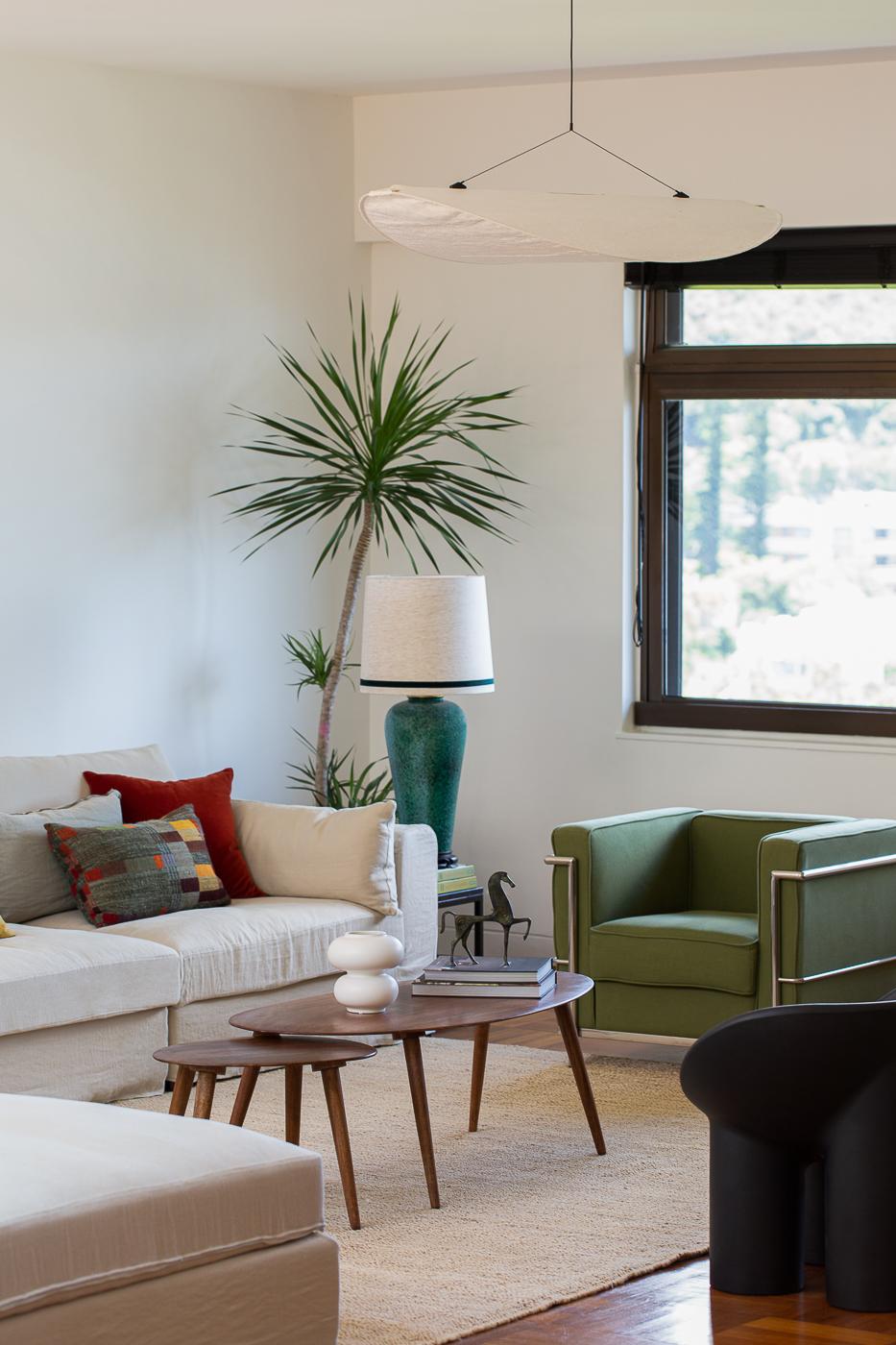 The villa is built around an atrium with two entryways leading to different areas. One of the entryways turned into an entrance lounge, furnished with an Eames lounge chair, a FRAMA Rivet side table made of aluminium, two extra-large paintings by Spanish artist Maria De Vido and Bulgarian artist Boriana Mikailovska and ceiling-height planters overflowing with plants to create the illusion of a hanging garden.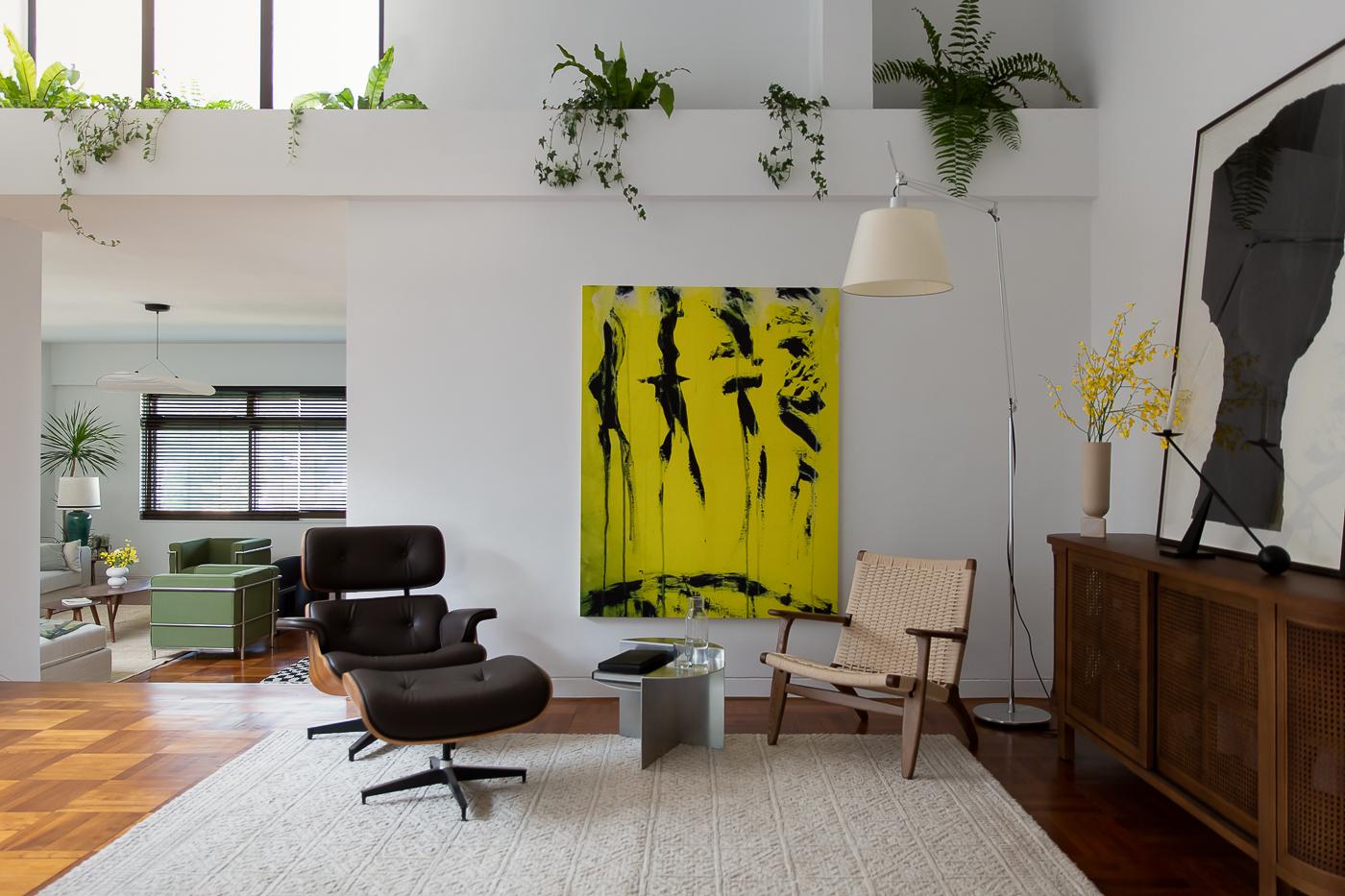 From the entrance lounge, a small set of stairs takes you to a spacious and brightly coloured living room. In this room, a forest green bust of the Greek god Hermes evokes memories for the homeowners of their previous Greek vacations. Additionally, eight abstract paintings by British artist Benjamin Perrot adorn the space, elegantly hung above a long, ribbed wooden console. The design includes a Miguel Milá TMM floor lamp from Santa and Cole, a Panter & Tourron floating ceiling lamp from NEW WORKS, and a vintage find - an antique Chinese lamp revitalised with a shade handmade by a local lampshade maker.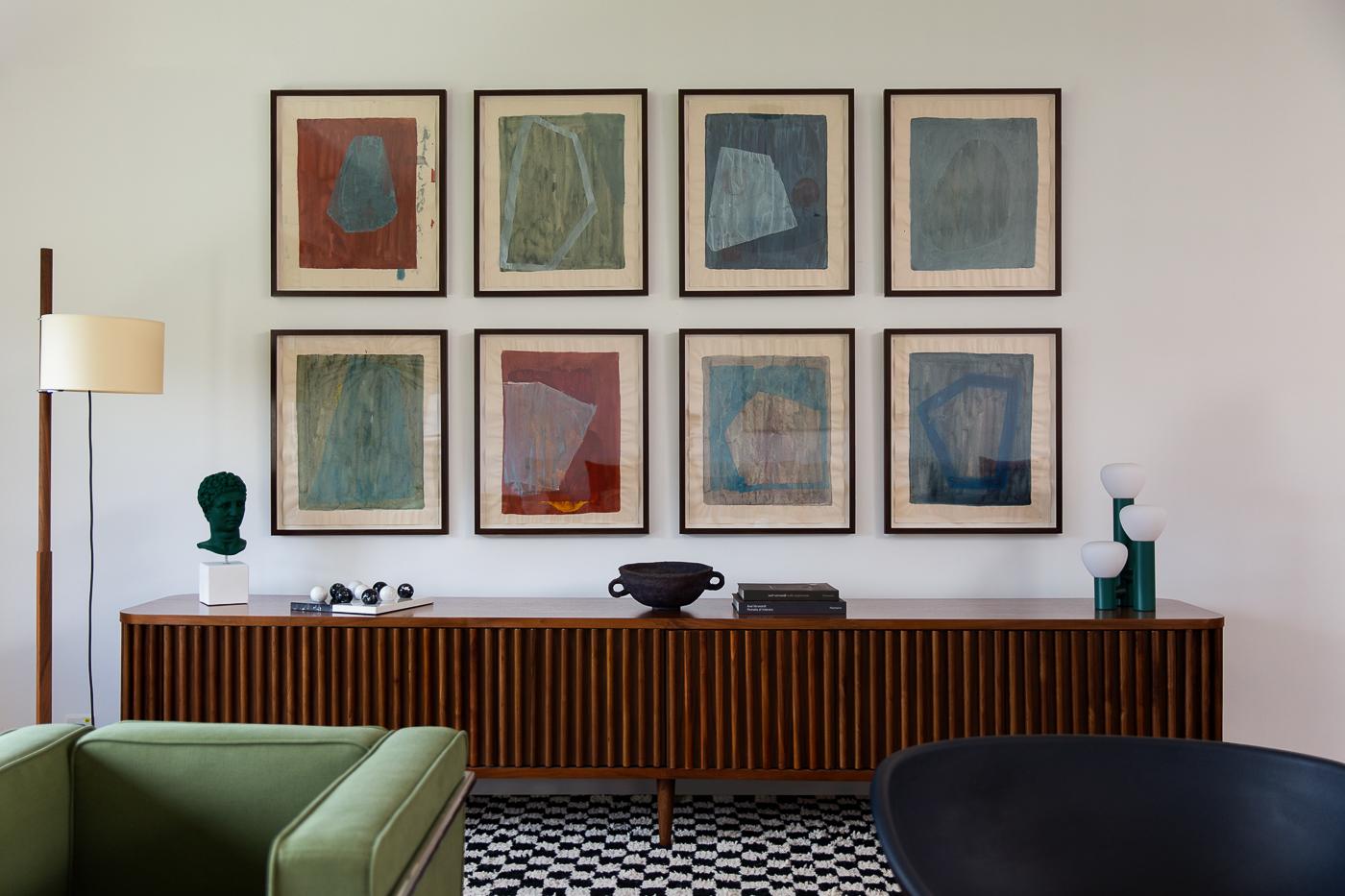 The dining room boasts several eye-catching features that give the space a unique character. These include handmade brass ceiling lamps from Sweden, a Turkish Kilim rug, ceramic lamps and vases, and framed vintage artwork from Europe and North America – including an antique miniature portrait from the 1920s.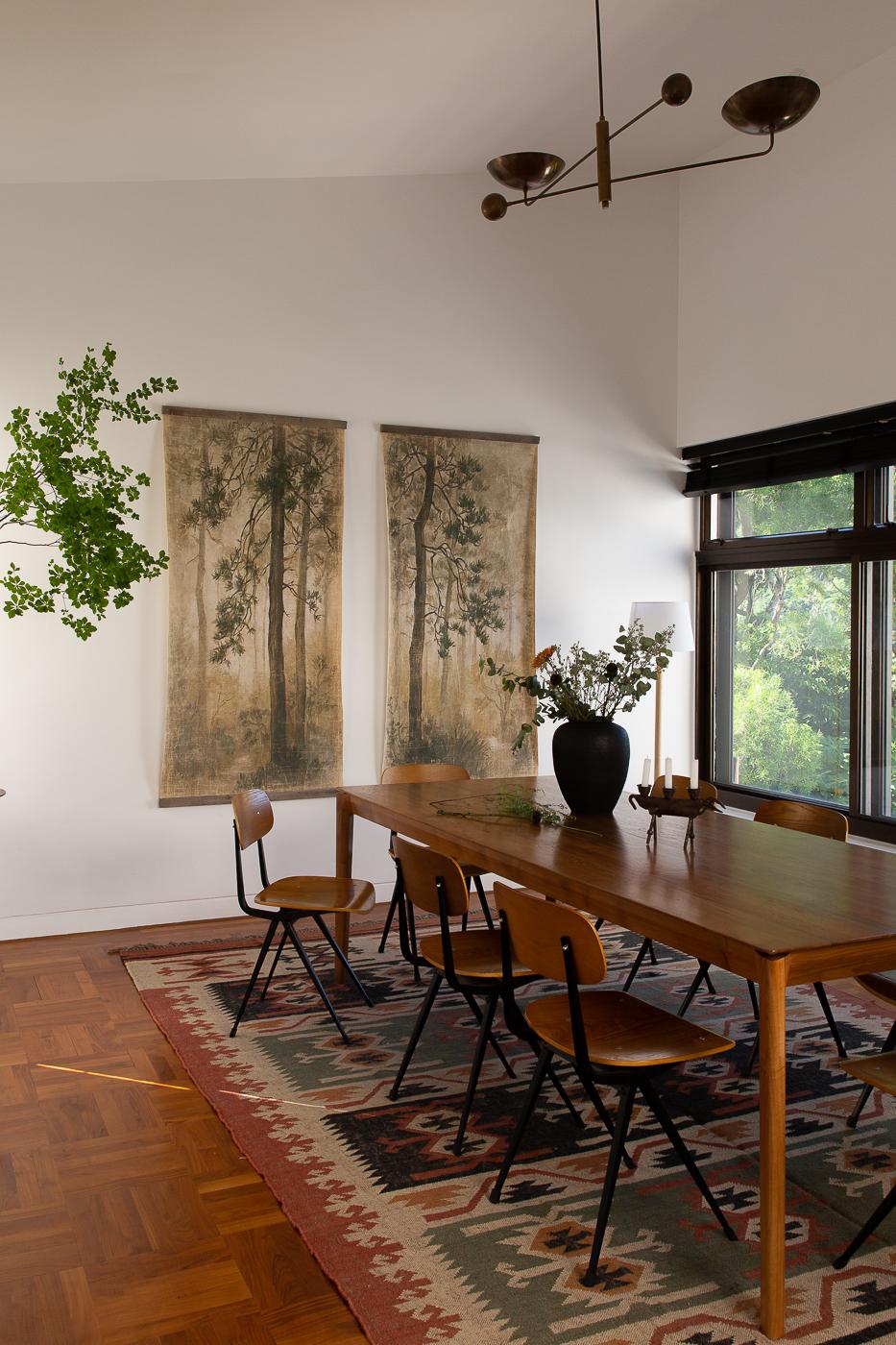 Iman El Zeky Studio values showcasing traditional craftsmanship and contemporary artistry, which is evident in this design. El Zeky explains that her approach involves connecting clients with talented artists and makers to create a cohesive design scheme enriched with art, culture as well as a sense of warmth and depth that reflects its inhabitants unique personalities.
Photo: Harold De Puymorin
Read More:
ÀNI Sri Lanka Resort Offers a New Wave of Luxury
American-Filipino Influencer Makes Waves with Modern Filipino Restaurant in Hong Kong
Hong Kong's Rosewood and The Upper House Made It to List of World's 50 Best Hotels 2023
Follow Home Journal Facebook, Instagram, YouTube and subscribe to our Newsletter.