It was love at first sight for a family of four when they encountered this sun-drenched, garden-cocooned two-storey home, nestled within the lush hills of Sydney.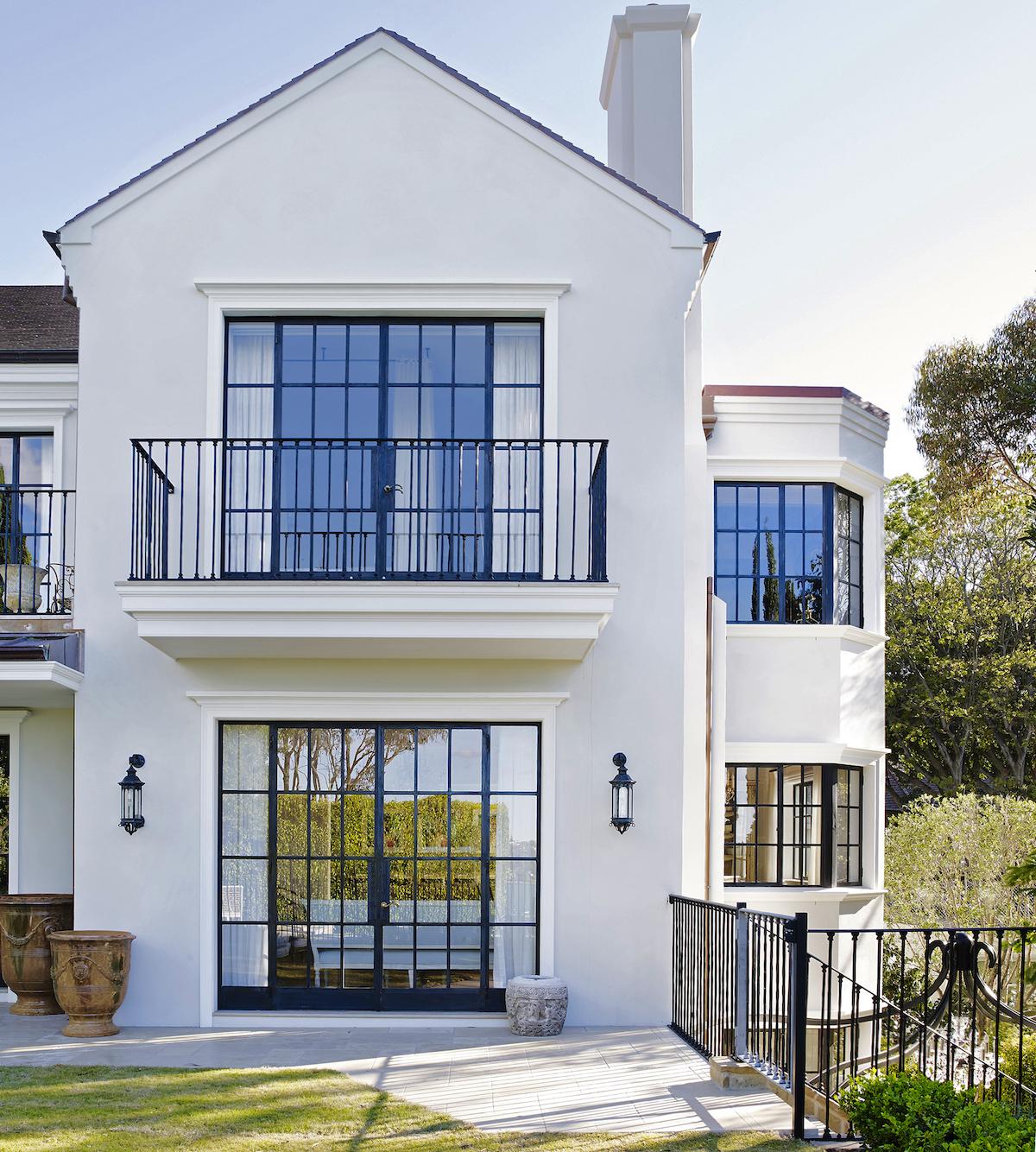 "The privacy and serenity of the property captivated the clients," says interior and furniture designer Dylan Farrell of Dylan Farrell Design, who helmed the project in collaboration with Thomas Hamel & Associates. "They immediately knew it was special and that they could turn it into their dream home."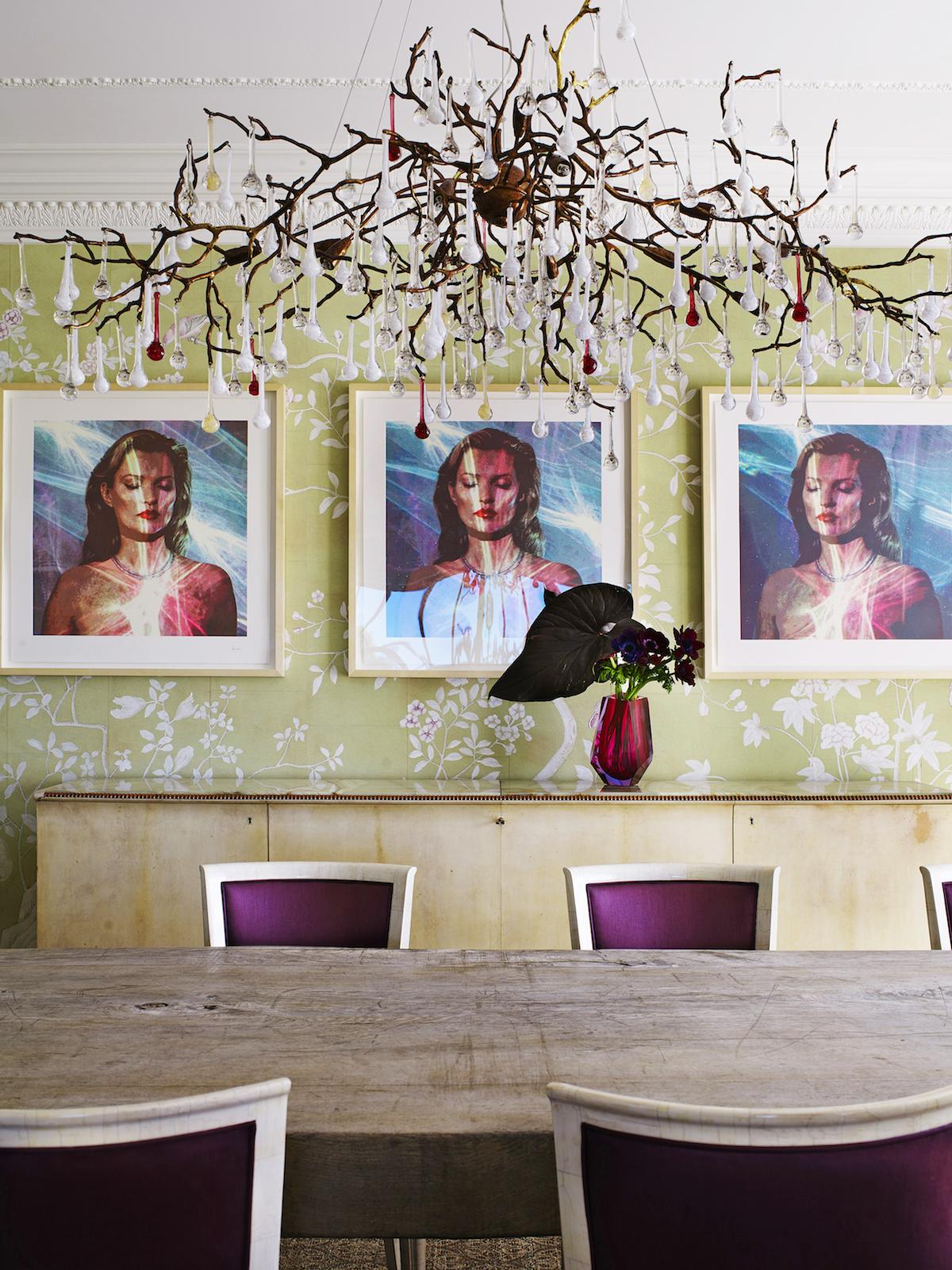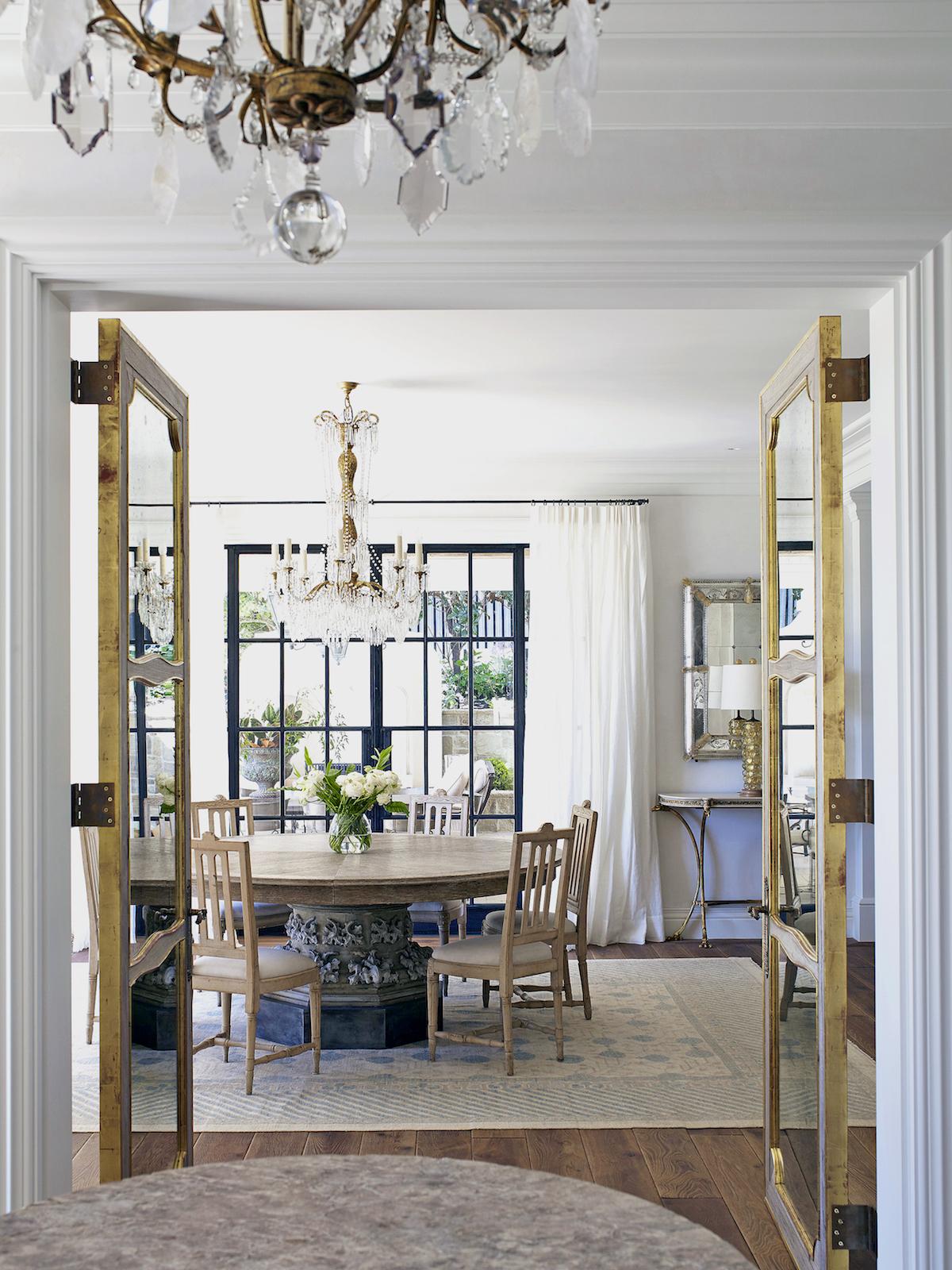 Indeed, with manicured lawns framing the structure on all sides and panoramic views of Sydney Harbour on display from the infinity pool and the entire upper floor, this 19,830sqft, five-bedroom lair looked move-in ready. But Dylan, known for creating phrasal touchstones to inspire his visual narratives, noted the homeowners' rich collection of art, antiquities and influences from their worldly excursions. "European eclecticism" and "ornamental modern" thus became phrases that anchored Dylan's vision. "Our job was to take their penchant for English, French and Italian classical design and blend it into a more new-world Australian sensibility," he recounts.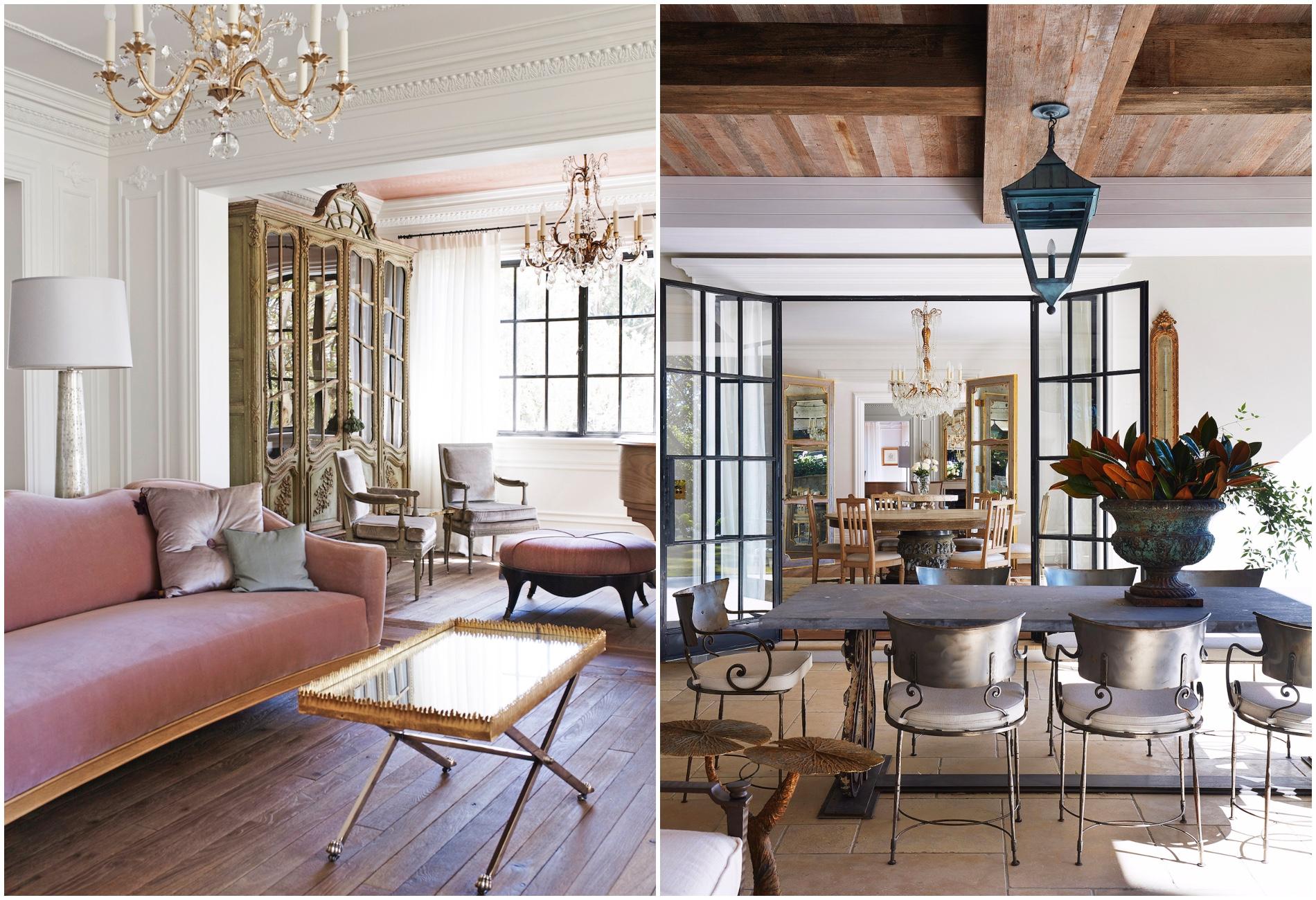 To achieve this, Dylan reimagined the structure, starting by rendering the exterior crisp white before knocking down architectural elements such as staircases, windows and walls. The result is a bright, airy flow throughout, where unadulterated views and northern light stream freely into every room. A shifted kitchen also made way for a grand open-plan, mural-decorated family and dining area that creates a sense of warmth upon arrival.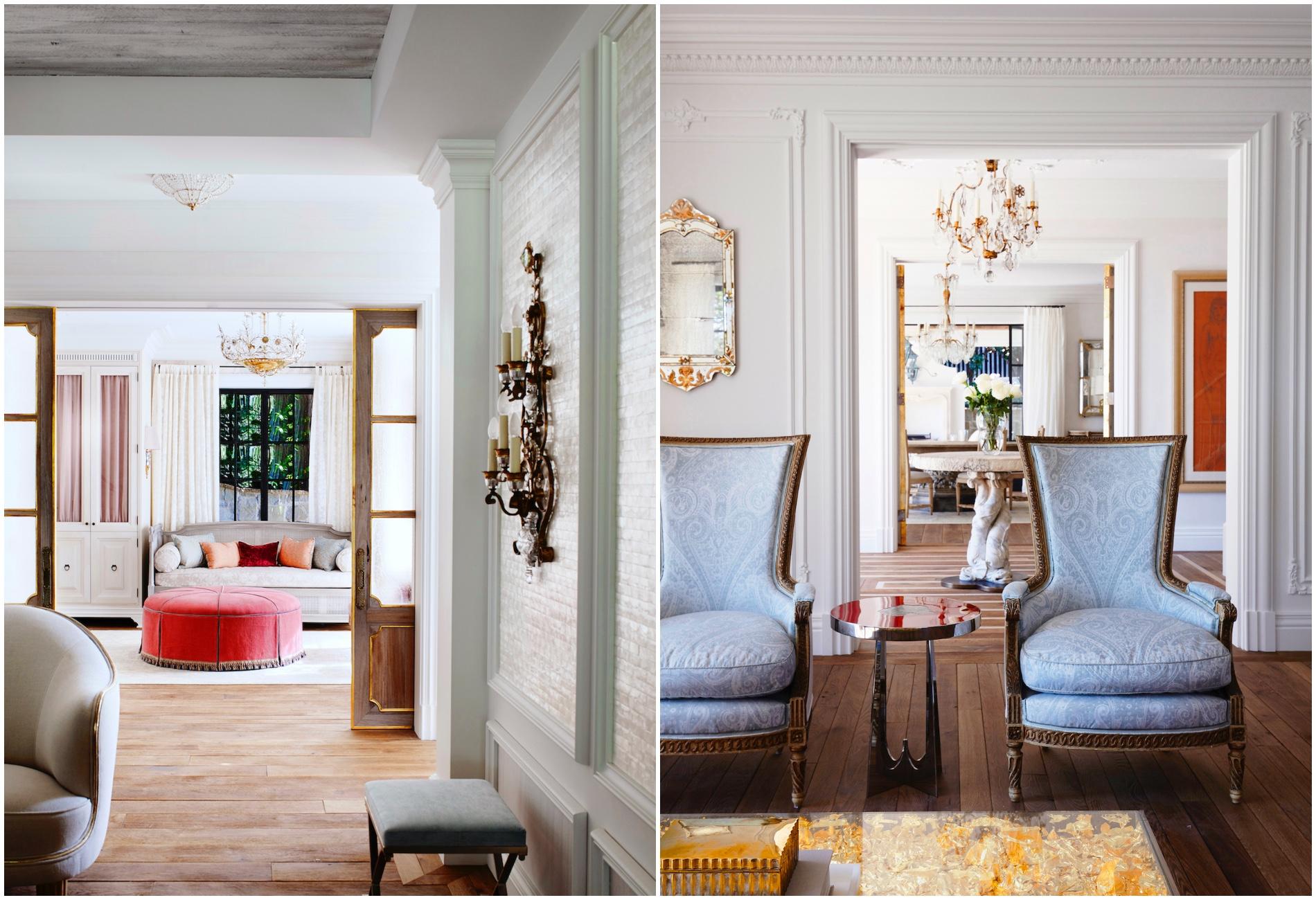 The interior design was given an even greater overhaul that resulted in a truly tailored representation of the homeowner's aesthetic. Tiles sourced from French châteaux and Italianate gilded doors interplay with Venetian plaster-polished ceilings and Belgium-imported marquetry flooring. "The clients really love crystals, especially in the form of chandeliers," adds Dylan. "We made great effort to place at least one special piece of lighting in each room; many are period Baguès."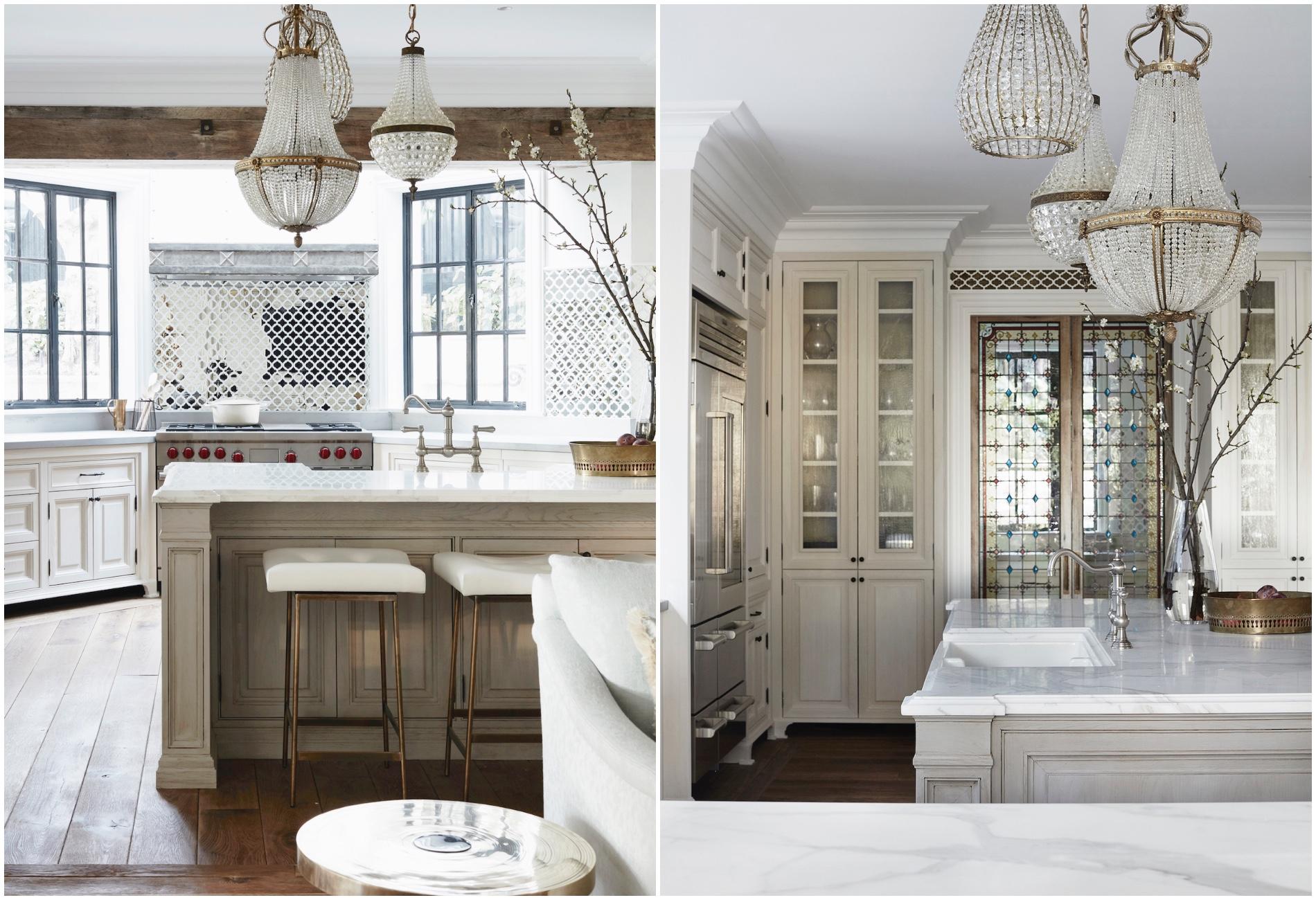 A sense of whimsicality extends to the upper floor, most notably in the exquisitely appointed master en suite that has been reconfigured to offer dramatic visual vignettes into the linen-draped wardrobe and bathroom, where a mosaic of 20,000 hand-cut stone leaves decorates the floor.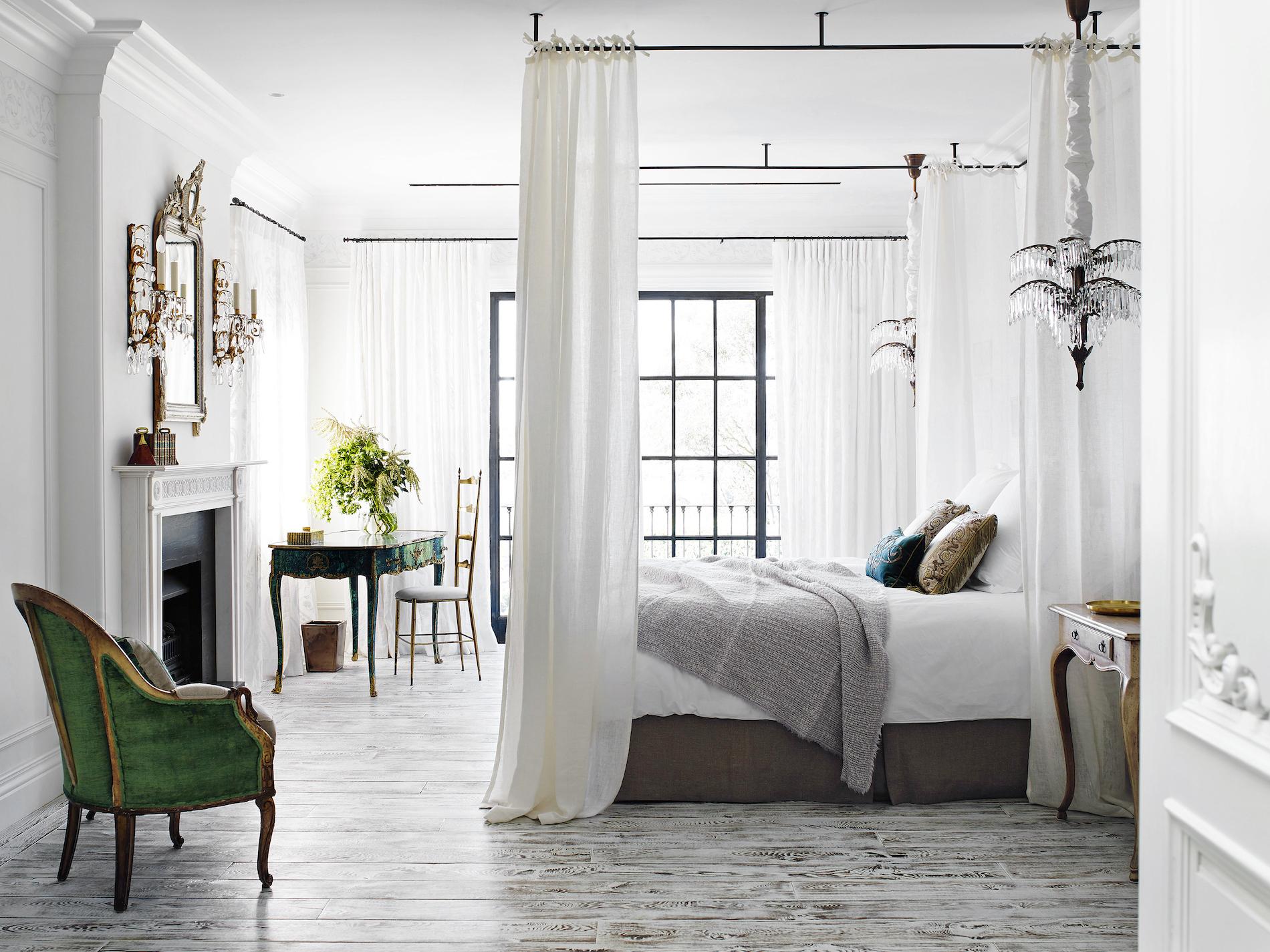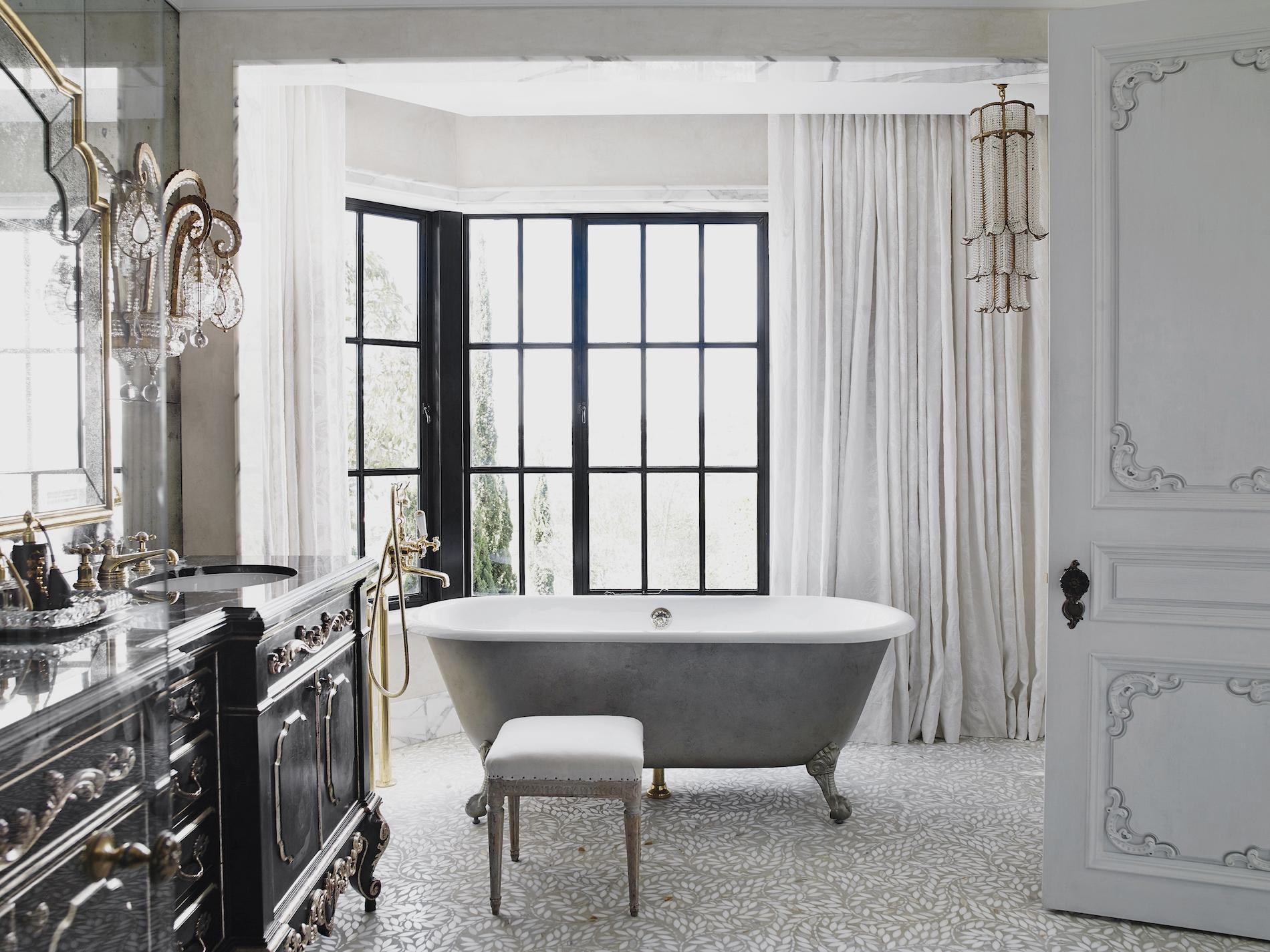 To give the space a younger new-world influence, Dylan juxtaposed European accents with nuanced colours and textures that evoke the sun-beaten terrains and shorelines of Sydney, such as uber-saturated green and terracotta tones, opal and mother-of-pearl, and bleached organic materials. In the dining room, the plum chair upholstery's hue repeats itself in the Serip chandelier crystal and the weathered texture of the parchment credenza blends into the repurposed industrial table. "We wanted the home to feel Australian, even though the majority of the elements were European by nature," says Dylan.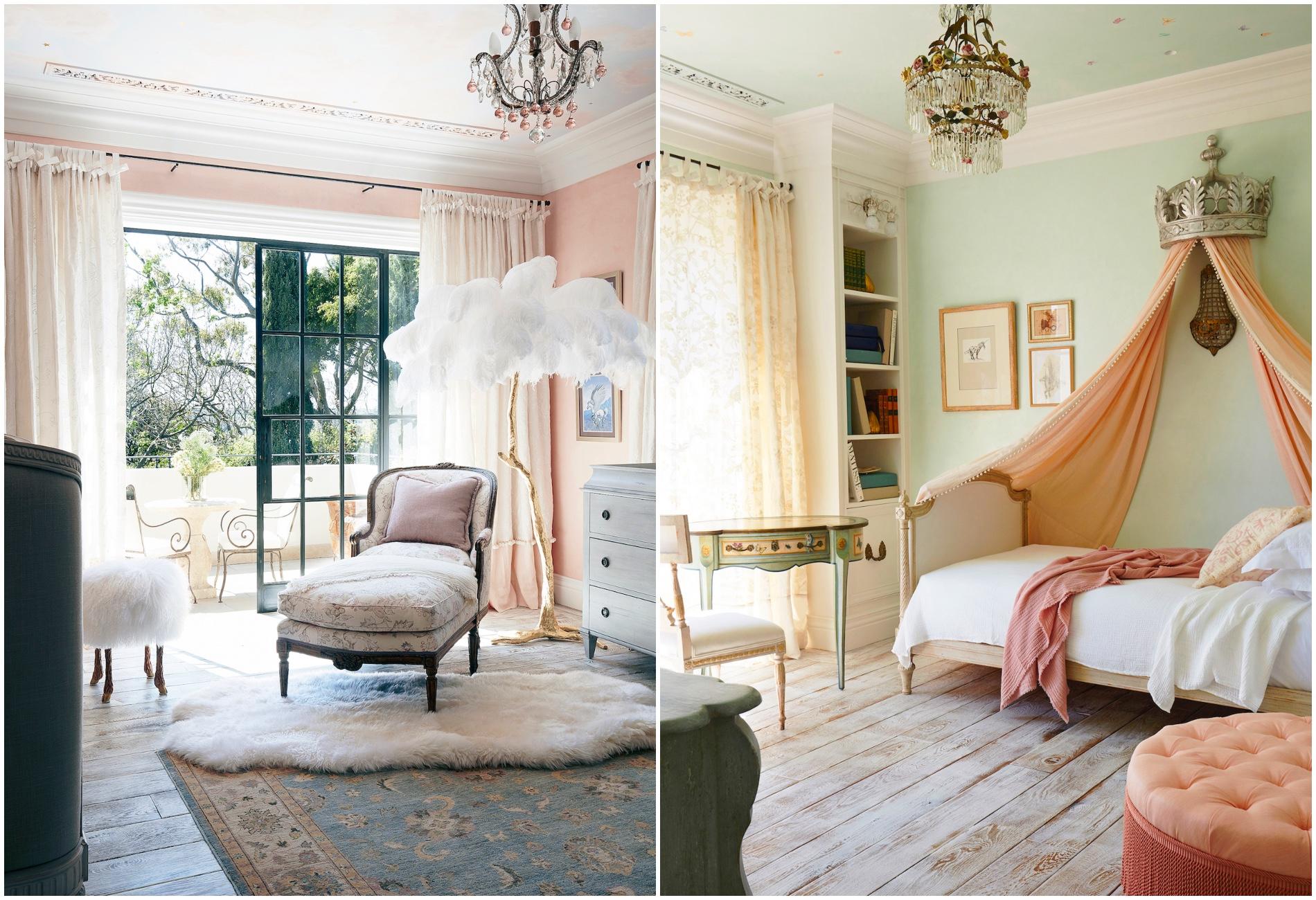 This rich tapestry of storied details, married with a masterful interplay and unity of sensibilities, gave way to this characterful haven, which is adored by the family who call this home. "It's impossible to pick," says the female homeowner, when asked about her favourite feature. "It is the house itself, in its entirety, that we will love forever."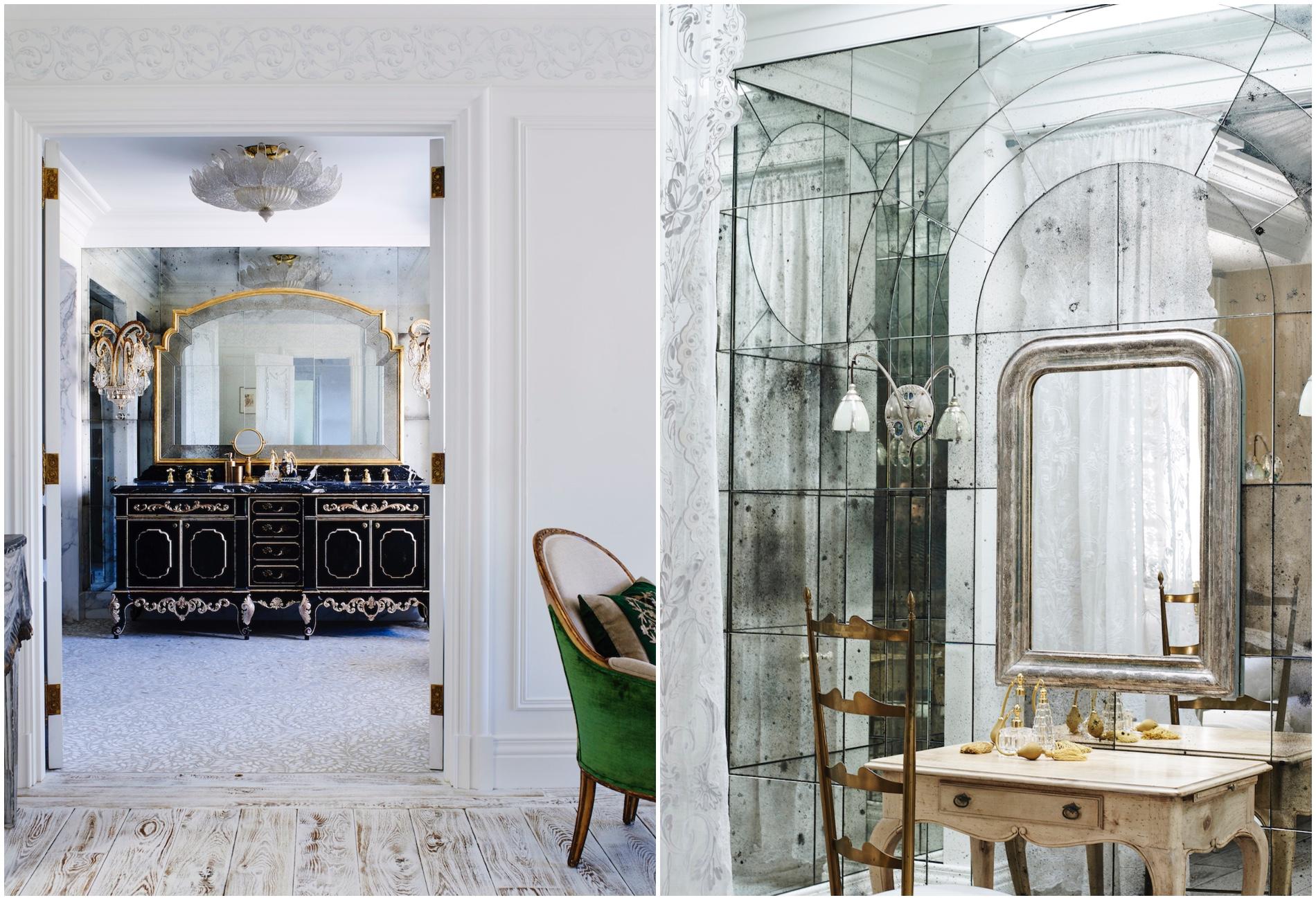 See more: Inside Zaha Hadid's Striking and Sustainable Beijing Daxing Airport