What is it about staying in a luxurious boutique hotel that gives you the best night's sleep?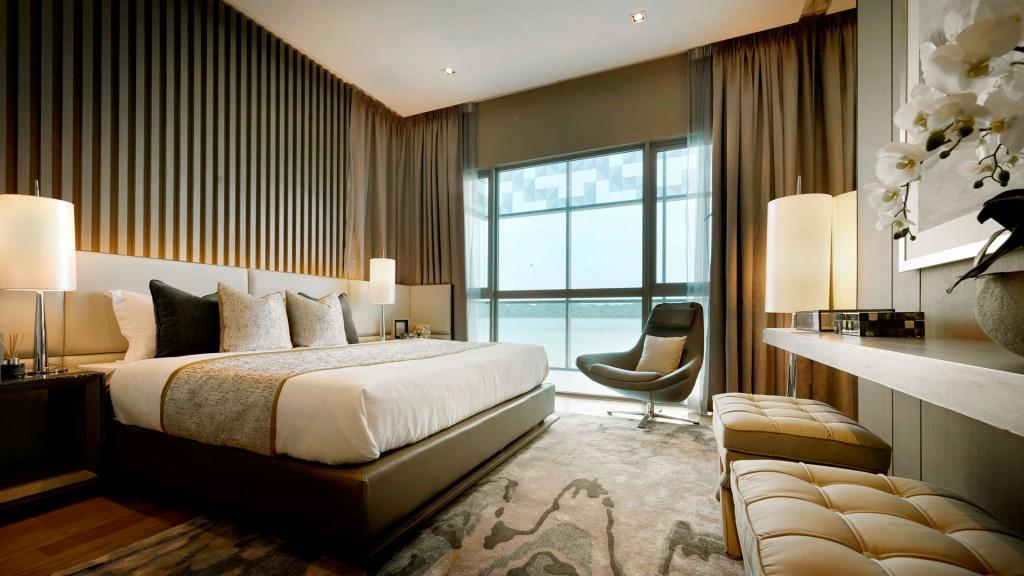 Whether it's the crisp, freshly laundered sheets, or the well-curated elegant decor, it's possible to recreate the same vibe in your own bedroom.
1. OTTOMANS
The cushion you rest your feet on has come a long way, and in today's décor, the ottoman can be used as storage, extra seating, and a coffee table. Having a footstool, trunk, or chaise at the bottom of your bed is a winner in the hotel-style stakes. It's the perfect place to house small items, try on new buys, or nibble breakfast in bed. Plus, it's a great way to introduce visual interest into a plain bedroom.
2. FEATURE WALL
One bold wall can look fabulous, especially when it comes framing a bed. Design options are aplenty but for elegant style, though, make sure you ground it with neutrals.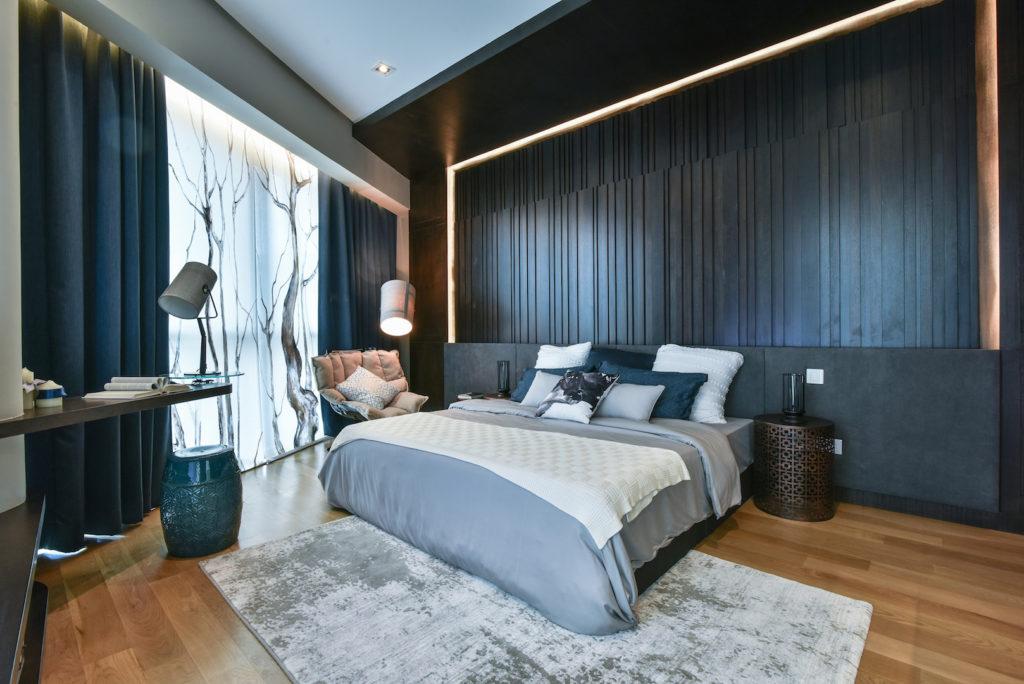 If you're not up for a dramatic renovation to install a new feature wall, an easier way is to use wallpaper. This botanical leaf print and white ornate bed work prettily together, and the black cushions and lamps keep the look chic.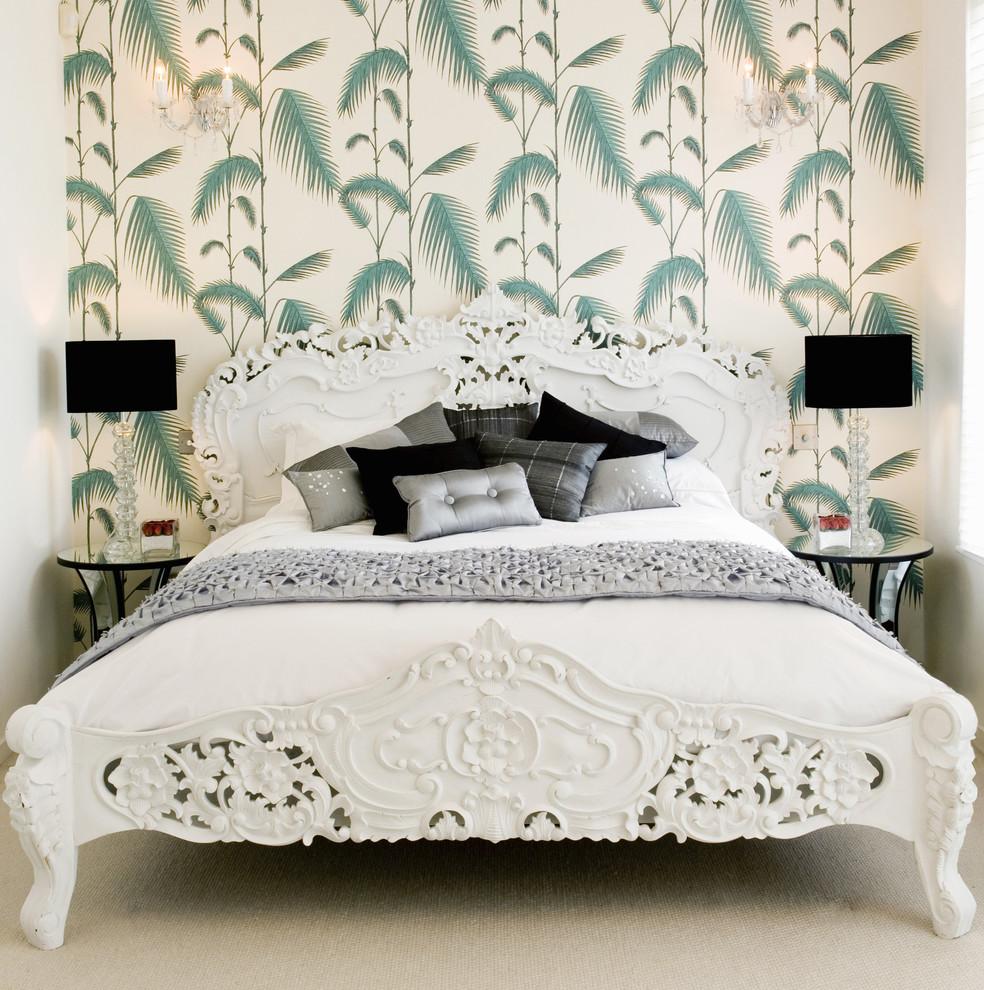 3. INCANDESCENT LIGHTING
Hotels often use dim, warm lighting over stark-white, fluorescent ones. Swap your usual bright lights for a softer illumination. Think about your standard hotel room and all the different sources of light. Layer lighting with tall, upward facing lamps, bedside lamps as well as wall lights to dramatically improve the ambience in the room - all of these different sources of light work to create a variety of moods and help the room serve multiple functions.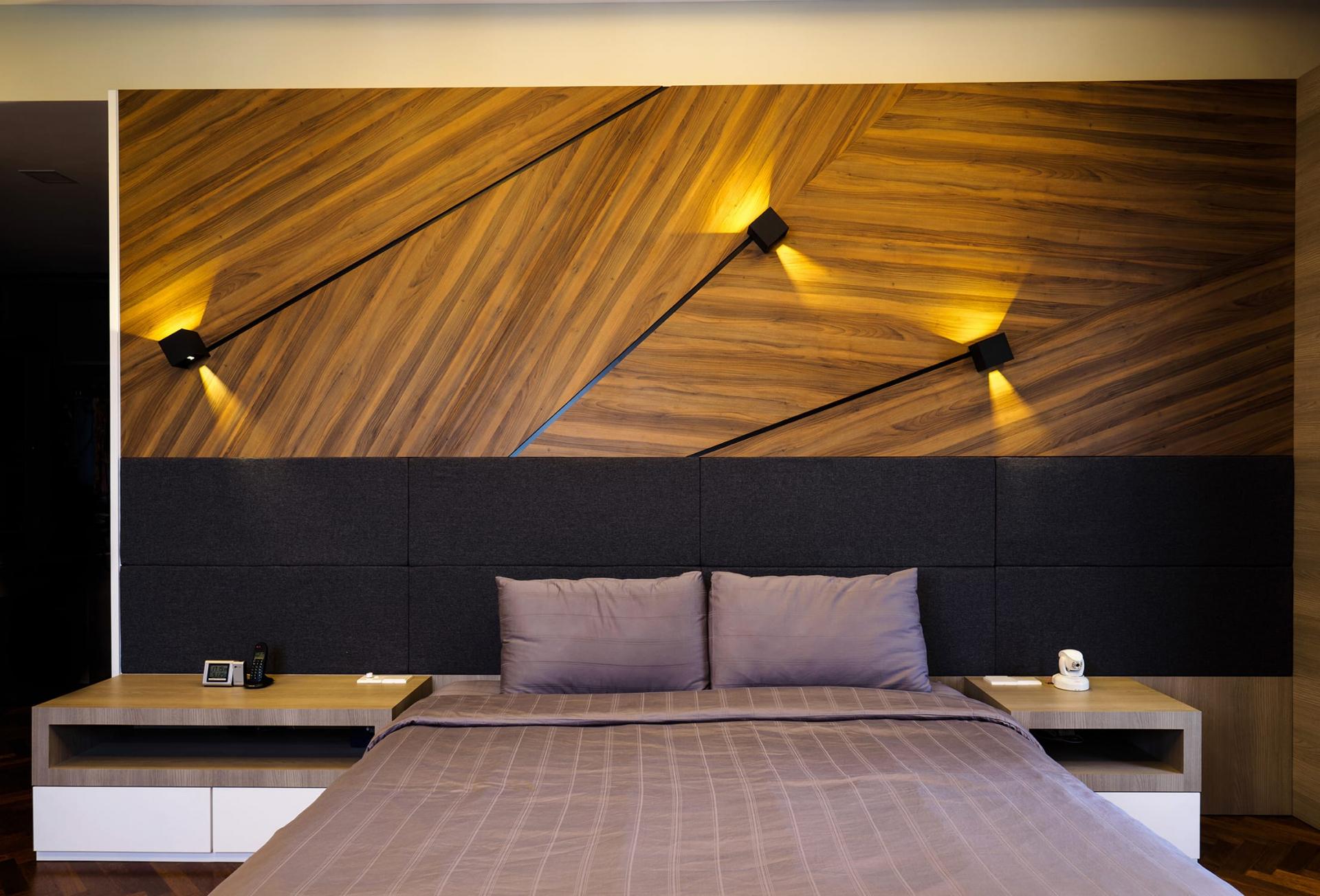 4. TRIPLE SHEETING
Triple sheeting is a fancy hotelier trick that involves layering a thin blanket or comforter between two starched sheets. Not only does this technique create a bed that feels crisp and clean, but it's also very cost-effective and easy to achieve. The blanket can be laundered less often and it eliminates the need for a duvet cover. To try this method at home, start with high-quality sheets, and tuck everything in nice and tight. Add a plush throw pillow or a soft blanket for the five-star treatment.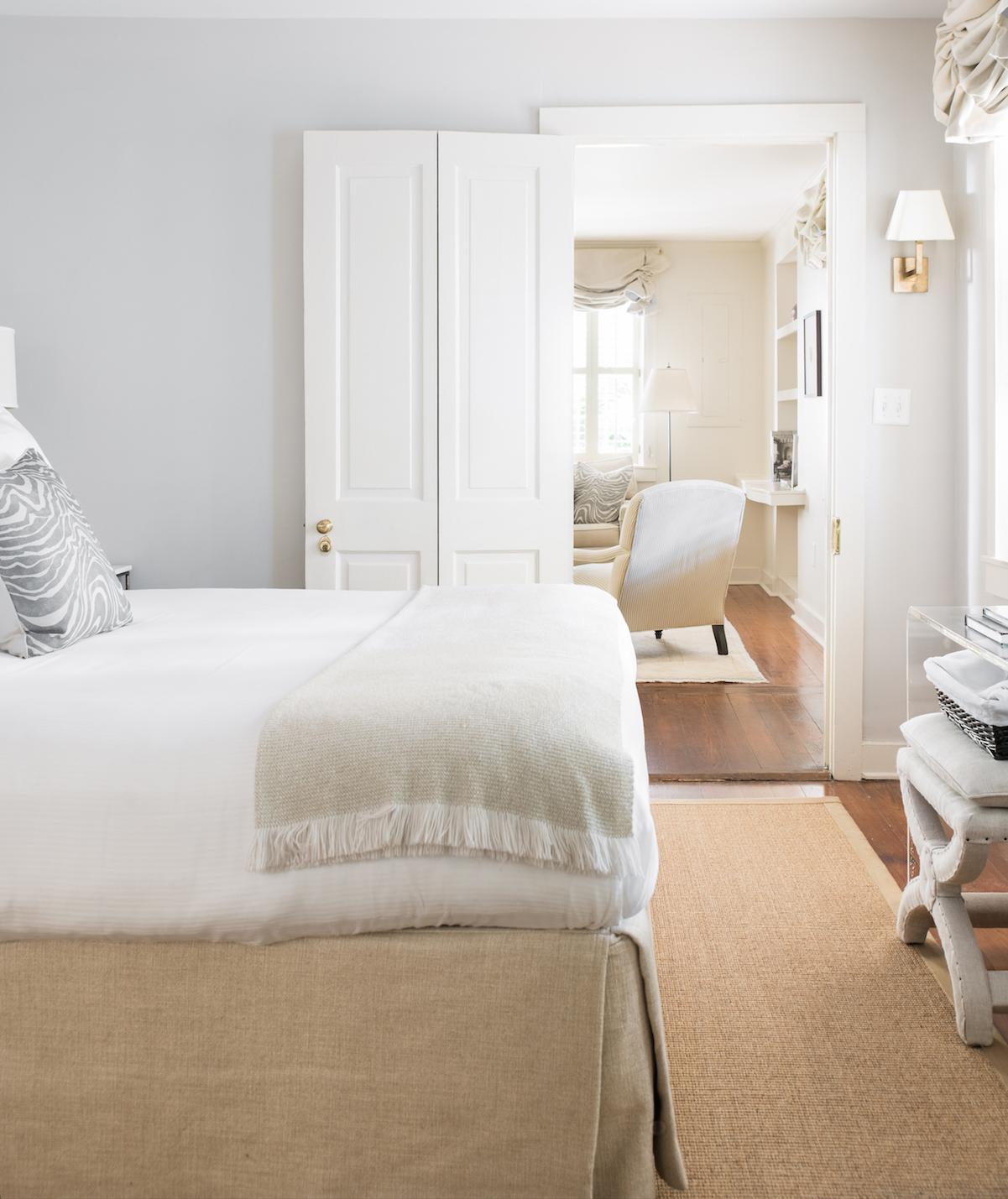 5. LITTLE LUXURIES
It isn't just the bedding and decor that make a five-star hotel feel so luxurious, but also all of the little details that have been carefully planned out. Add a few of the tiny touches you frequently see in a hotel bedroom to make you and your houseguests feel pampered. For example, leave a glass and a water carafe on the bedside table, or some scented candles and plants to soothe the senses.