There's an old Chinese proverb that goes something like, "People put good food first before God." Indeed, food exists in the little and big moments of our lives. For food lovers, the kitchen is the soul of the house, and it's also the place to replenish your strength.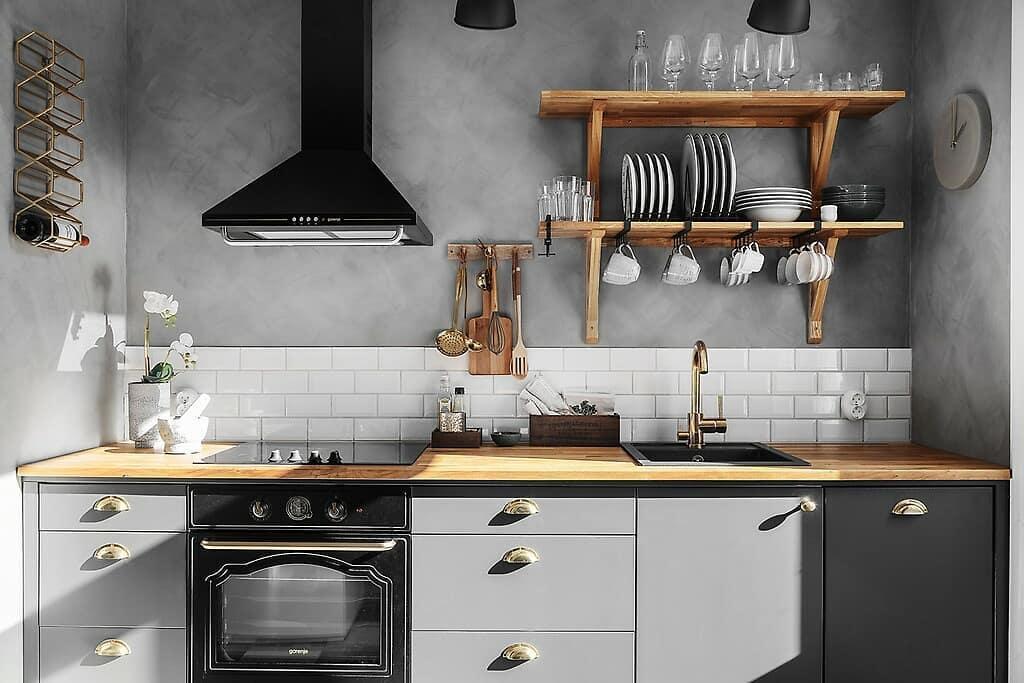 Those who love cooking will dream of having a wide and open kitchen, but the reality of living in a densely populated city may make the dream seem more like a fantasy instead. No matter how small your kitchen is, as long as you have a passion for cooking, you can turn a small kitchen into a haven for home-cooking, serving delicious meals for every one of your family members and visitors.
How then, can you transform a small kitchen into a space fit for a chef?
REMOVE UPPER CABINETS
In order to reduce the claustrophobic feel of a small space, try to avoid installing storage cabinets above. Instead, consider open shelving like floating platforms or hooks to display your cutleries. Hanging your pots and pans can also make it easier for you to retrieve the right kitchen tools at a glance.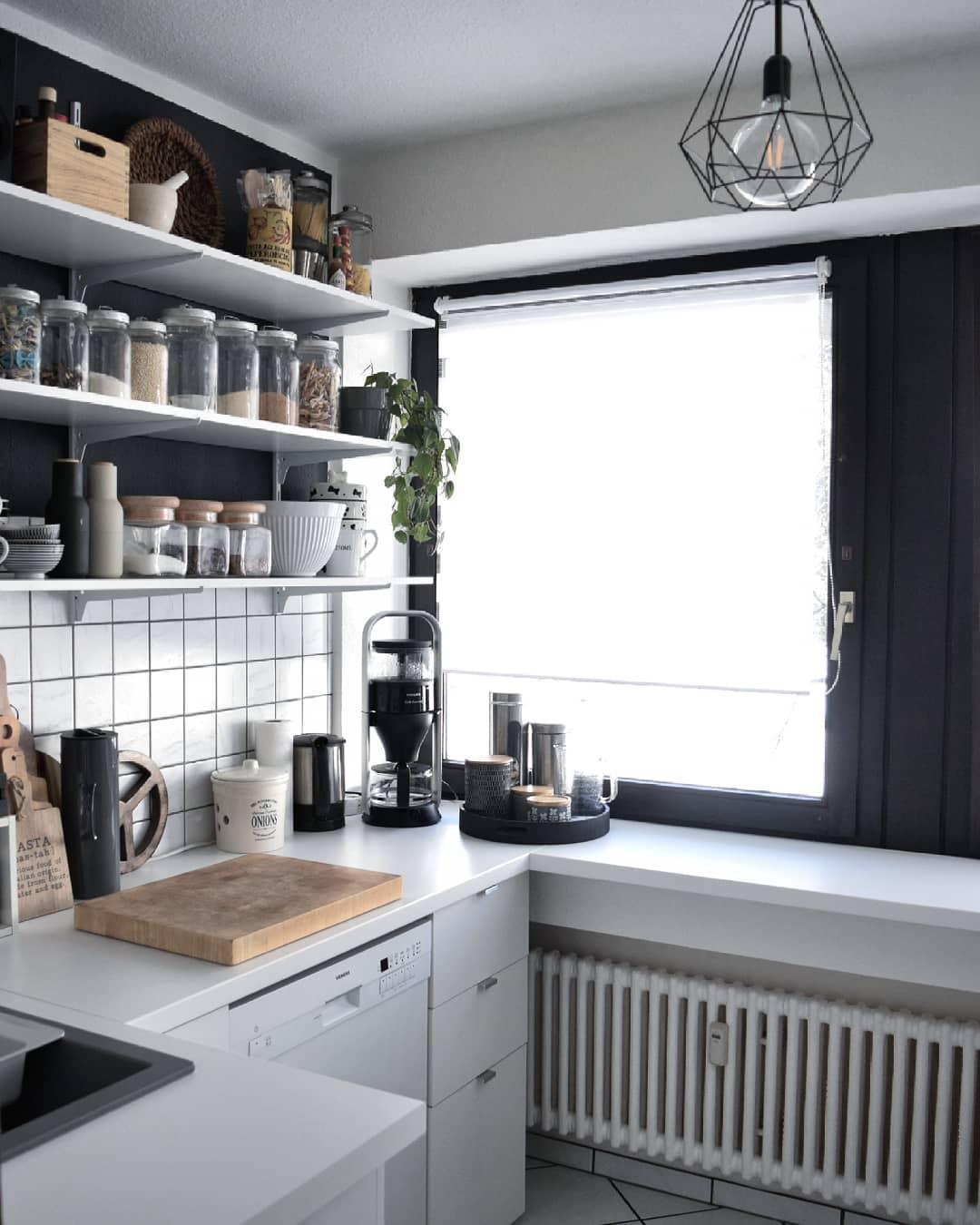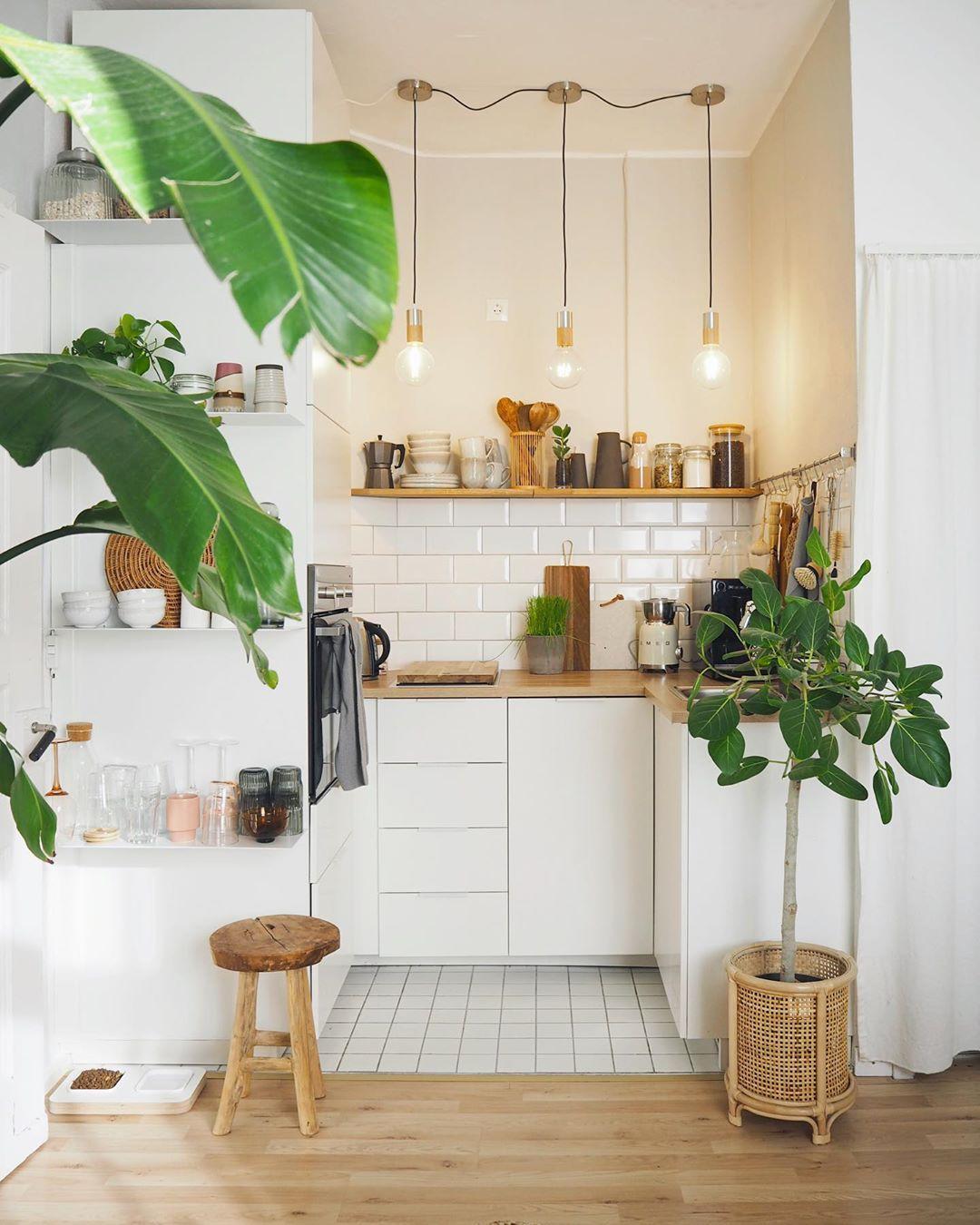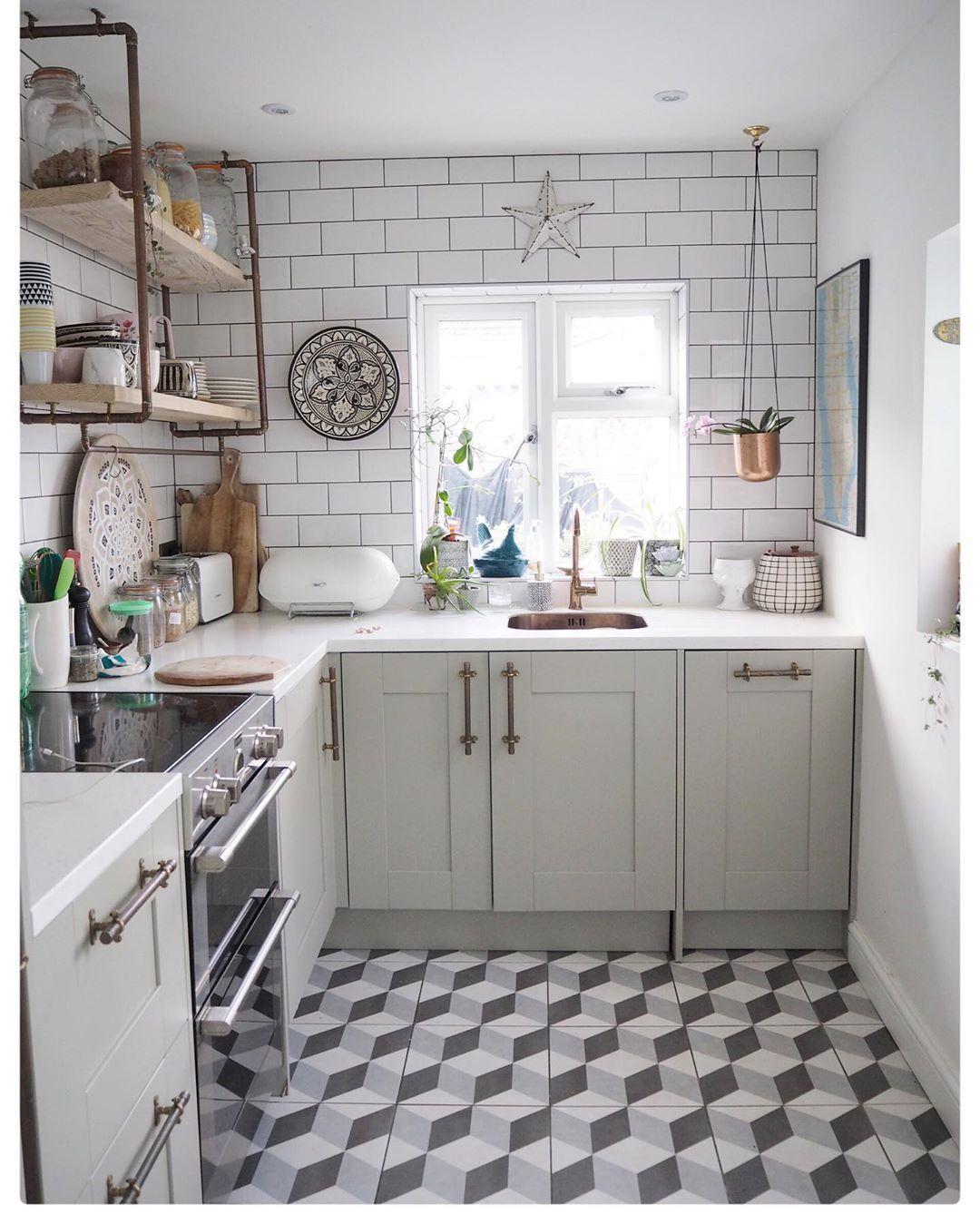 INCLUDE ADJUSTABLE TABLES AND SHELVES
Trying to increase your working surface in a limited space is definitely not an easy thing to do. With a retractable shelf or smart cabinets, the usable area can be increased. Not only will it make prepping ingredients easier, the extra surface area can also be used for dining, making the existing space more practical and effective.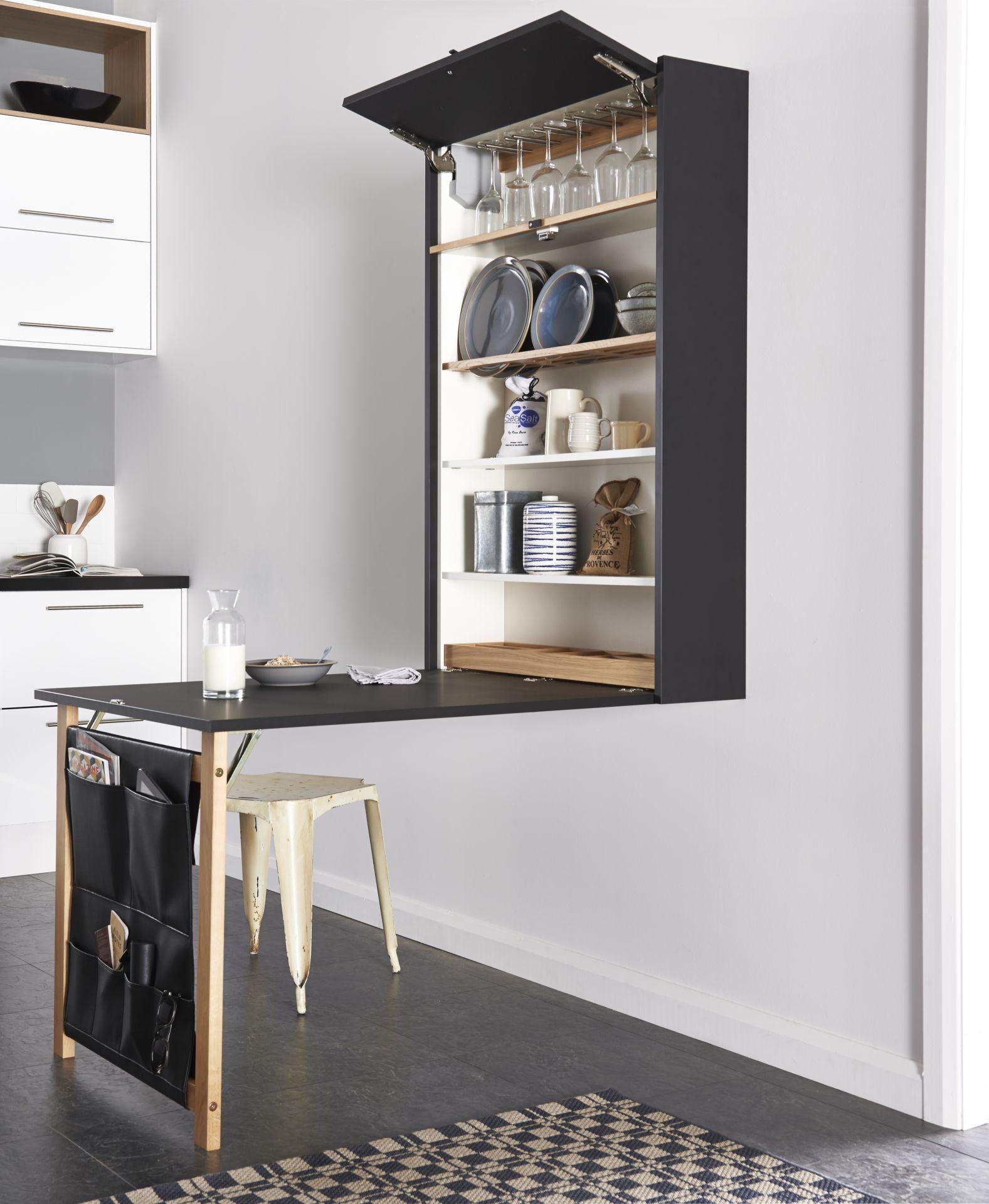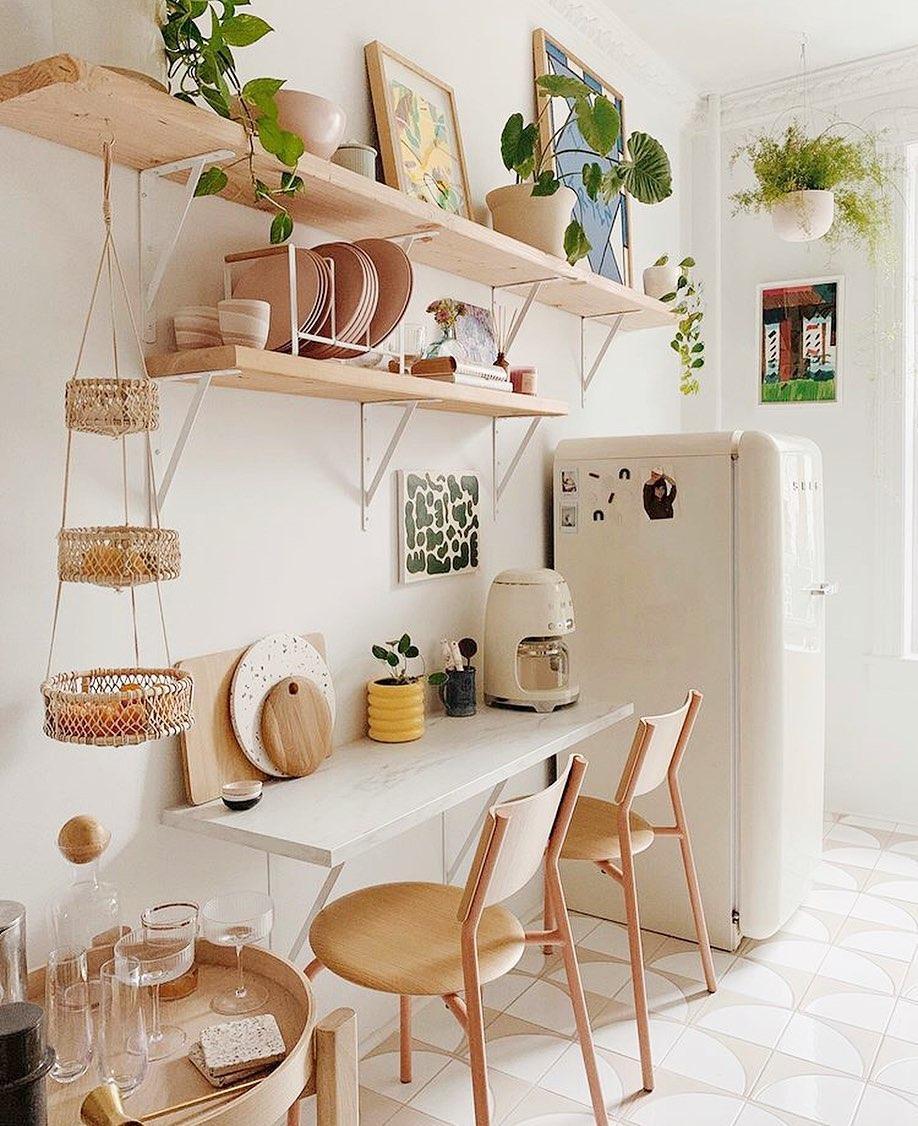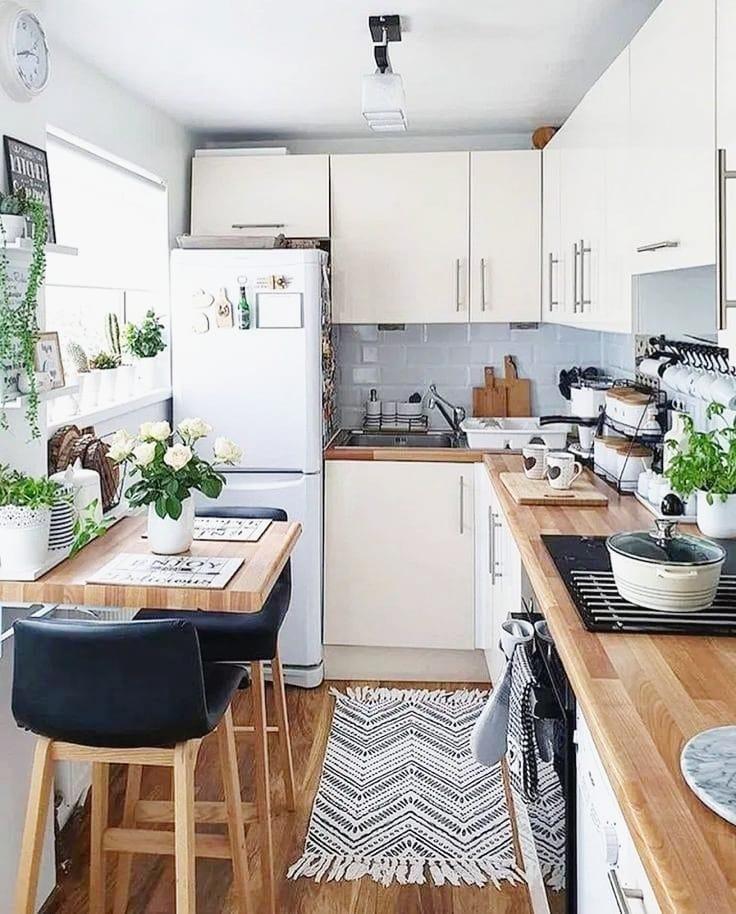 USE THE WALLS AS STORAGE
Storage is a crucial aspect of making a small kitchen look bigger. Making proper use of wall space by installing perforated boards, textured baskets and seasoning racks can allow you to segregate your kitchen tools accordingly. Placing the tools that you reach out for the most at the bottom and the ones you use the least at the top will make the working space much tidier and appear larger.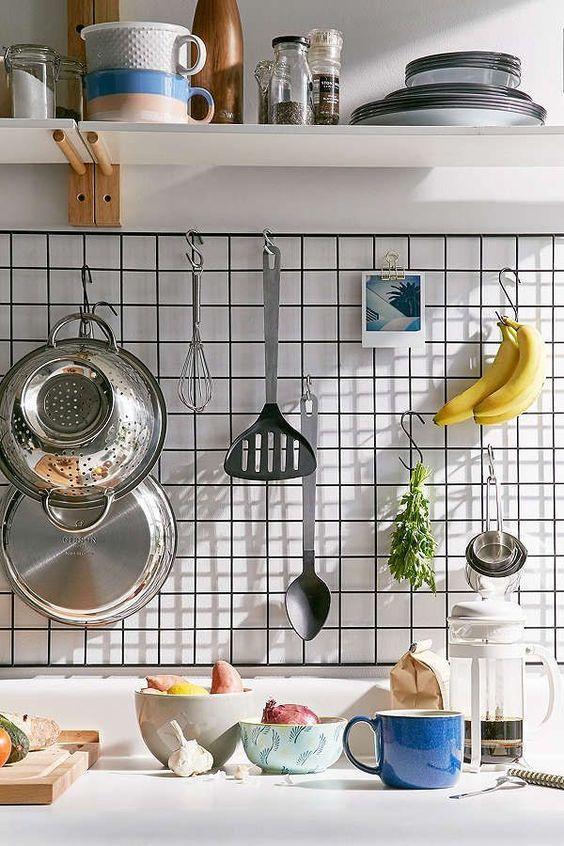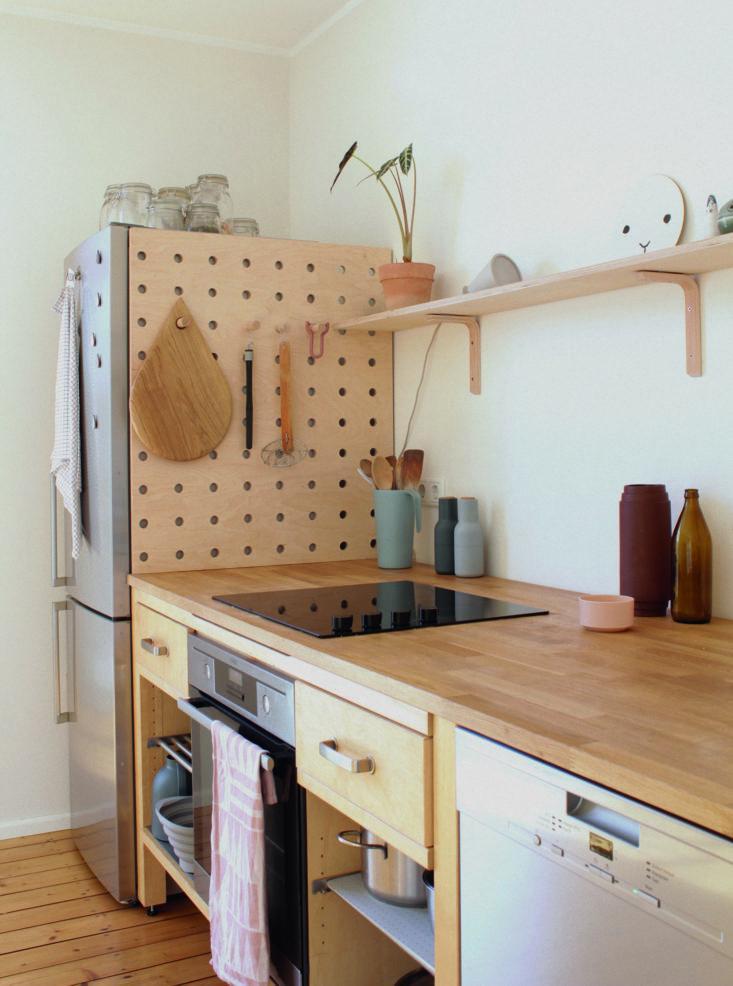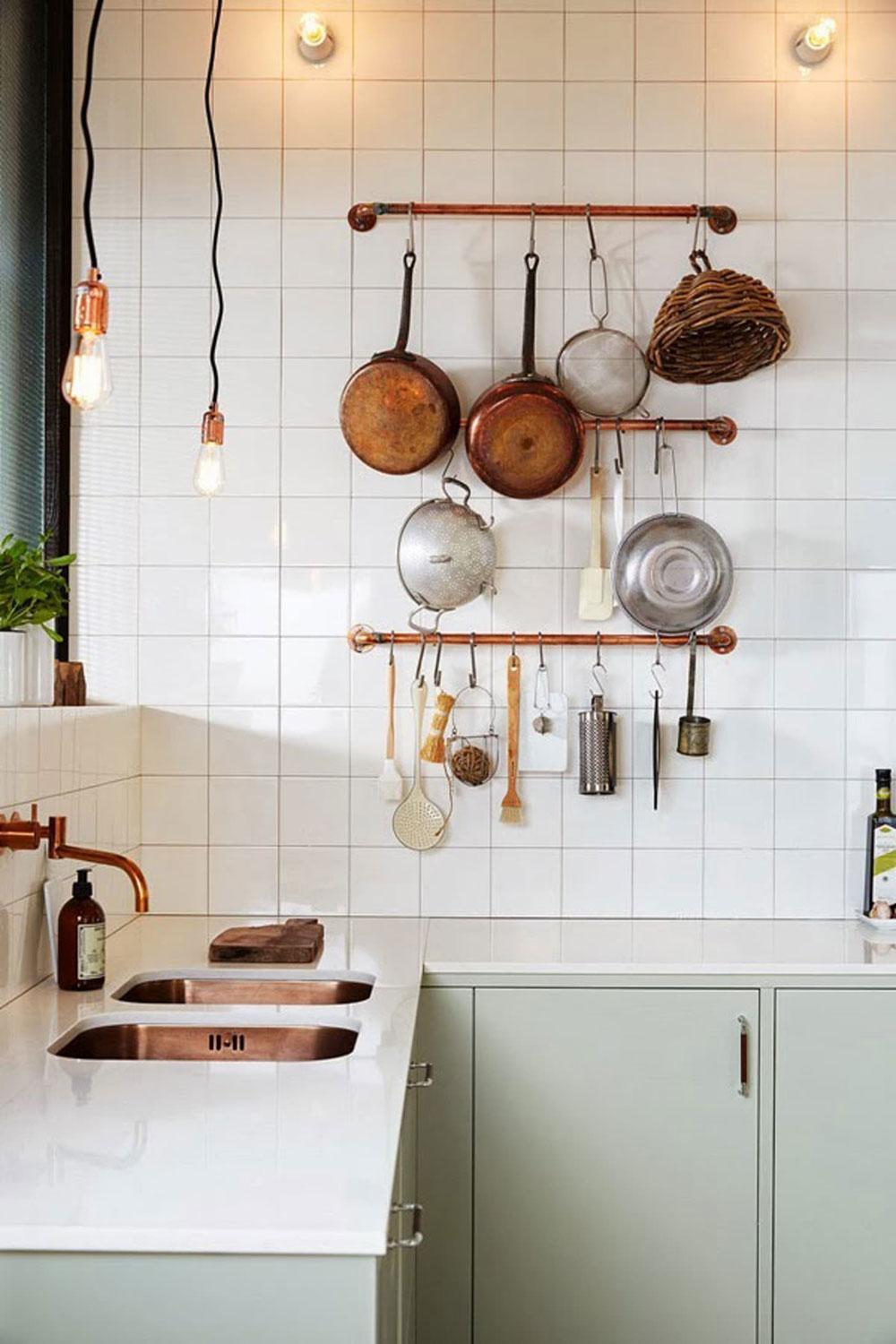 Photos:dhoumm, Kasiab.blog, Our sweet living, m_a_r_s_i_a, welovehomeblog, Table Plus, barbulianno, reserve_home, urbanoutfitters, Nordic Design, Remodelista