An elegant yet minimalist Scandinavian-style home designed by Win Key Workshop perfectly reflects the tastes and needs of a young professional.
Featuring soft wood tones, contrasting textures and a minimalist aesthetic, this home oozes comfort. Its ceilings are curved instead of sharp angles, giving the place a smoother, softer look.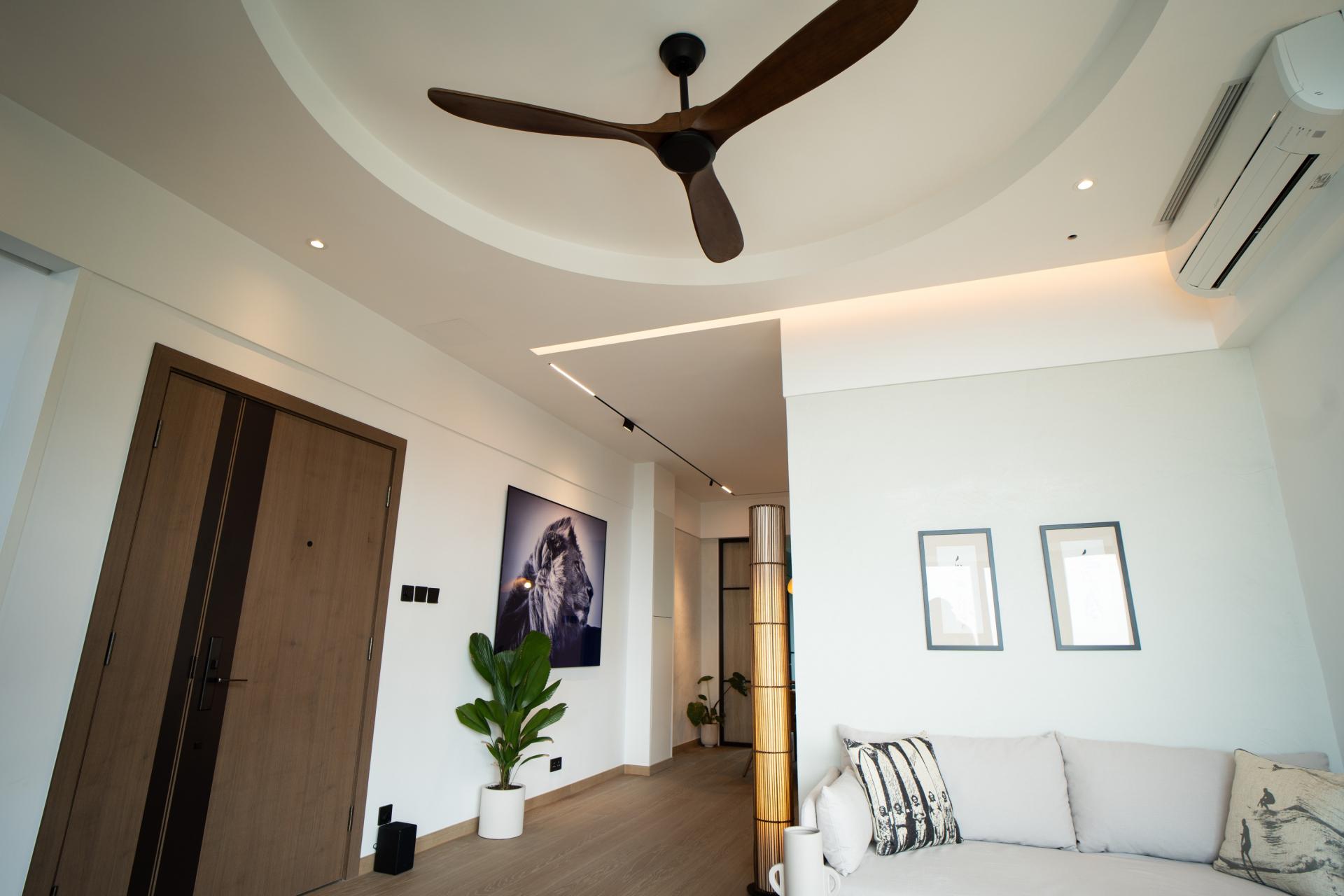 The living room is furnished with soft furnishings and rugs, which add a sense of coziness, as well as a multi-tiered bookshelf that serves as a focal point and storage space. In addition to adding more sofa space to the room, the concealed shoe cabinet also divides the living room from the dining room. This makes the living room feel more spacious.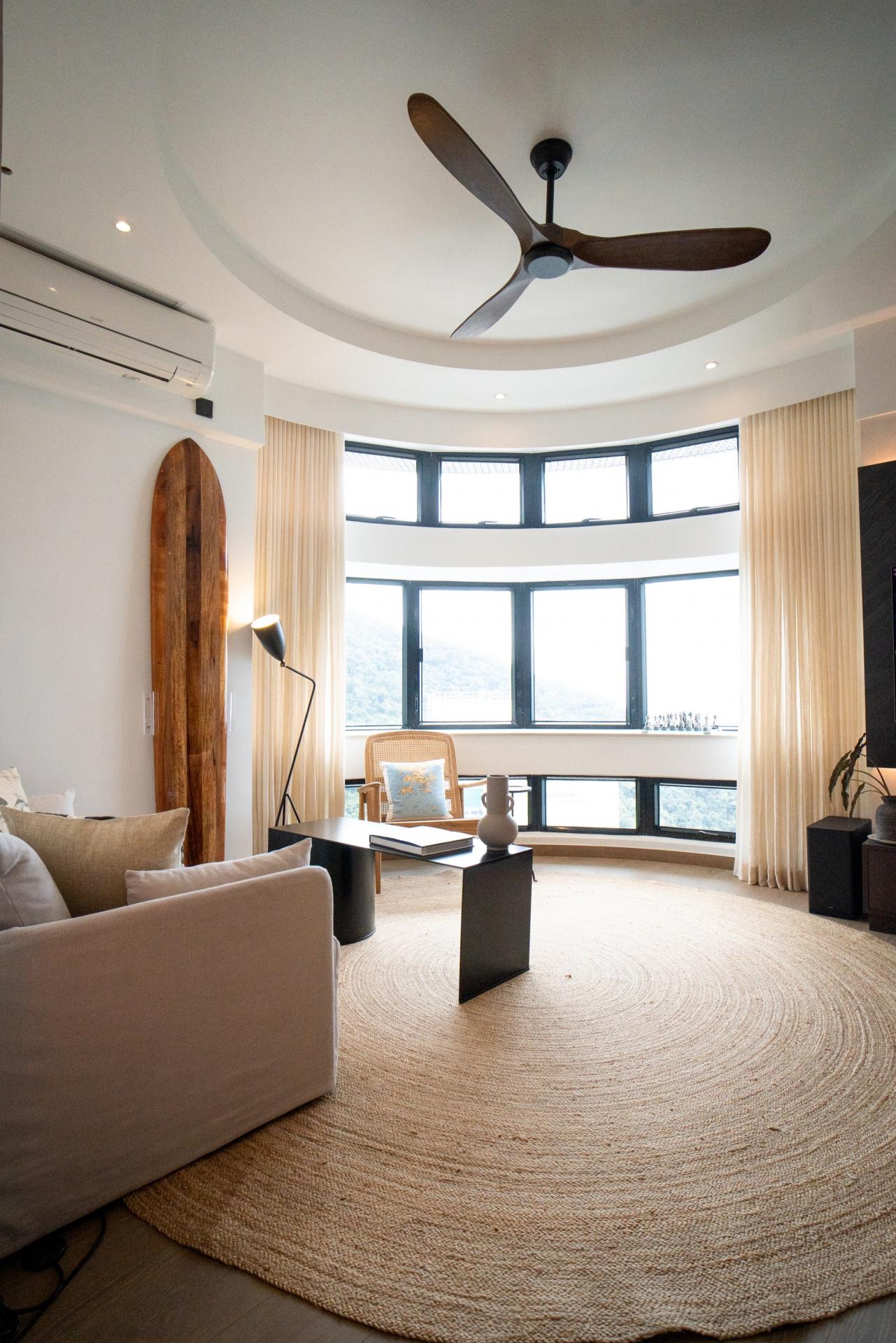 In the kitchen and study, large glass sliding doors allow natural light into every corner of the house. Due to the short Nordic summers and limited sunlight, Nordic design focuses on transparency, allowing light to enter.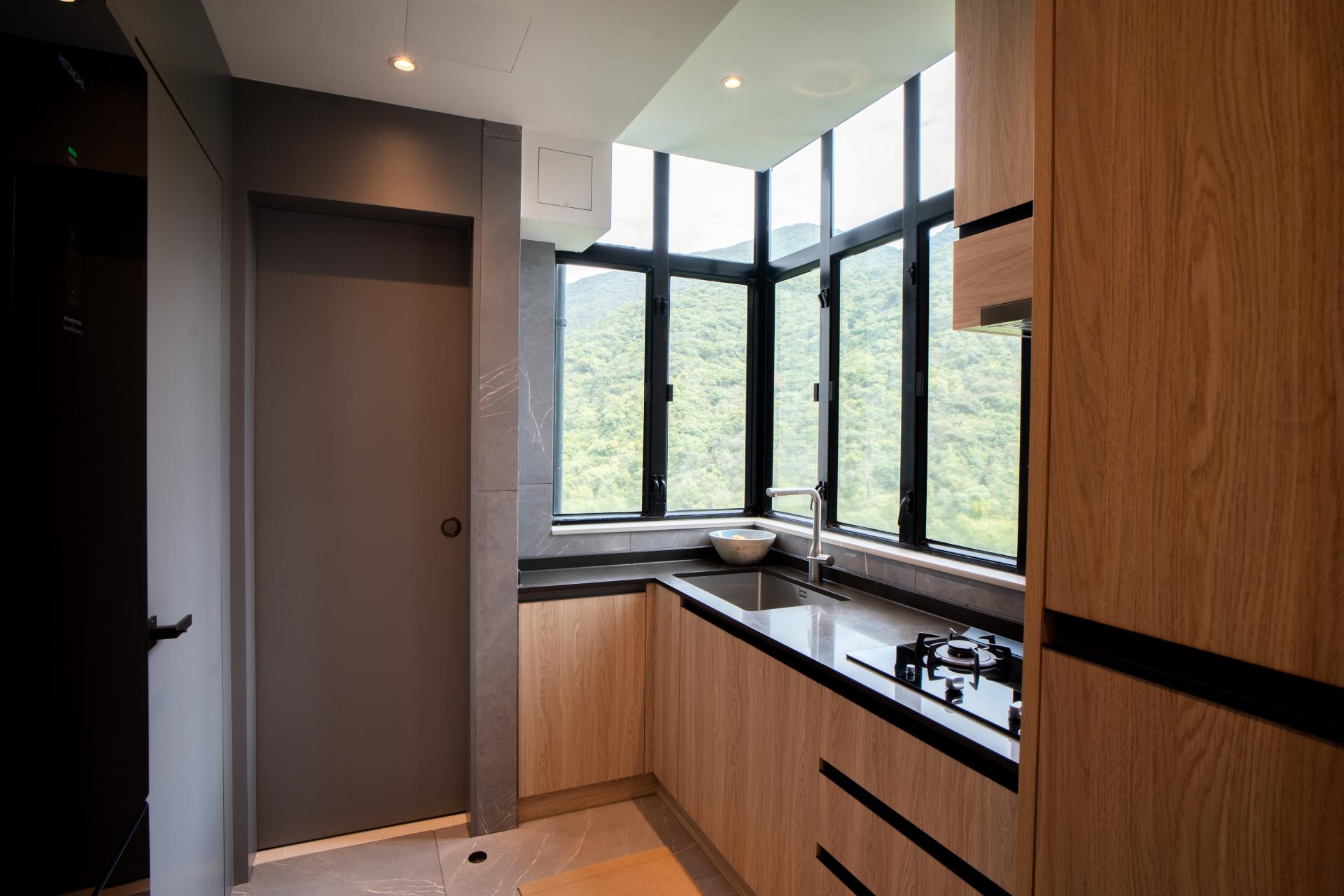 By eliminating wall cabinets, the kitchen leaves room for the natural scenery outside and lets sunlight in through the large windows. As part of the philosophy of being practical and stylish, the designer also increased storage capacity in other kitchen cabinets by changing the original partitions.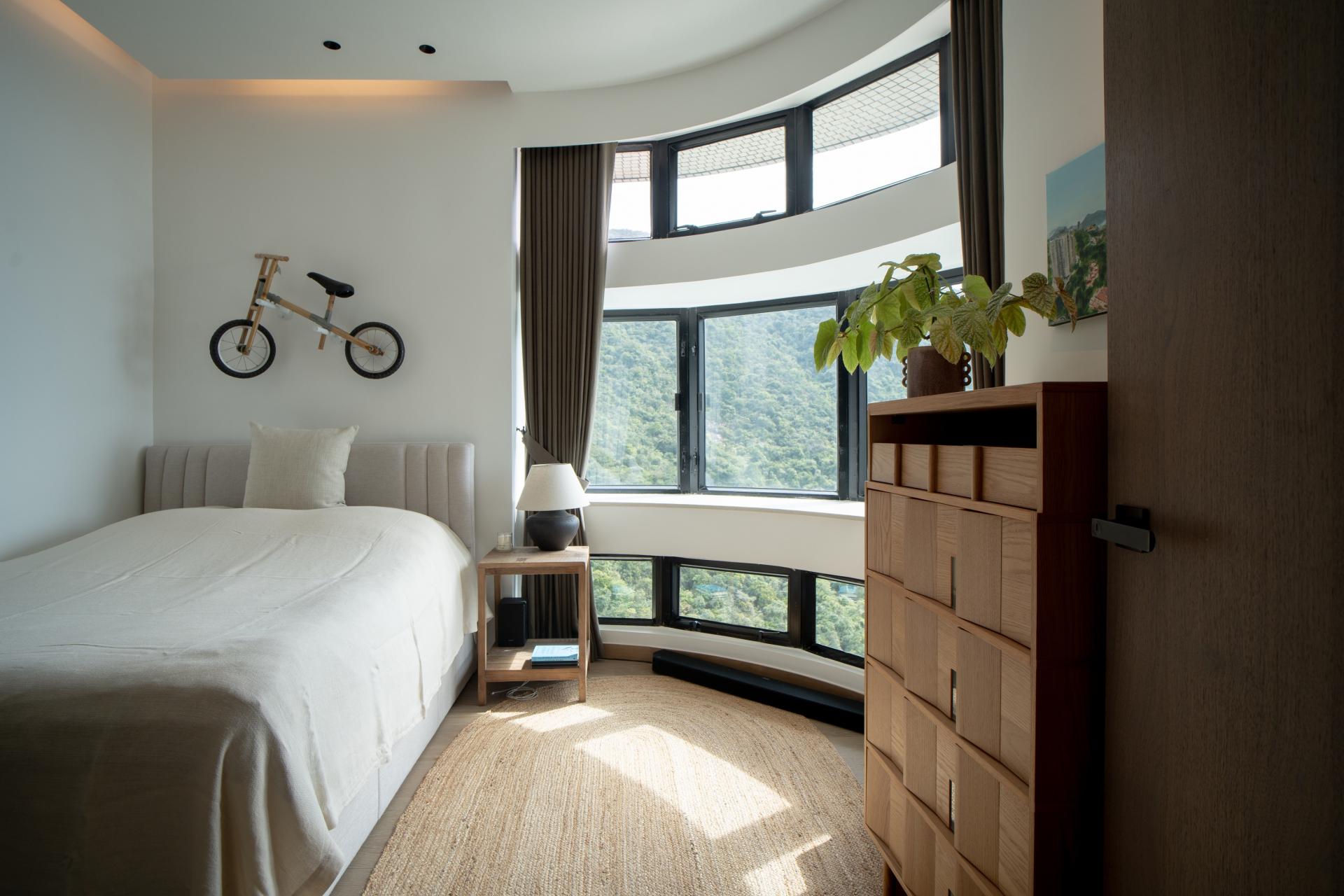 A soothing color scheme of white, gray, and wood makes the master bedroom a tranquil getaway, complete with an en-suite bathroom that's a study in understated elegance. A hidden door divides the master bedroom and bathroom, giving the room a sleek, modern appearance.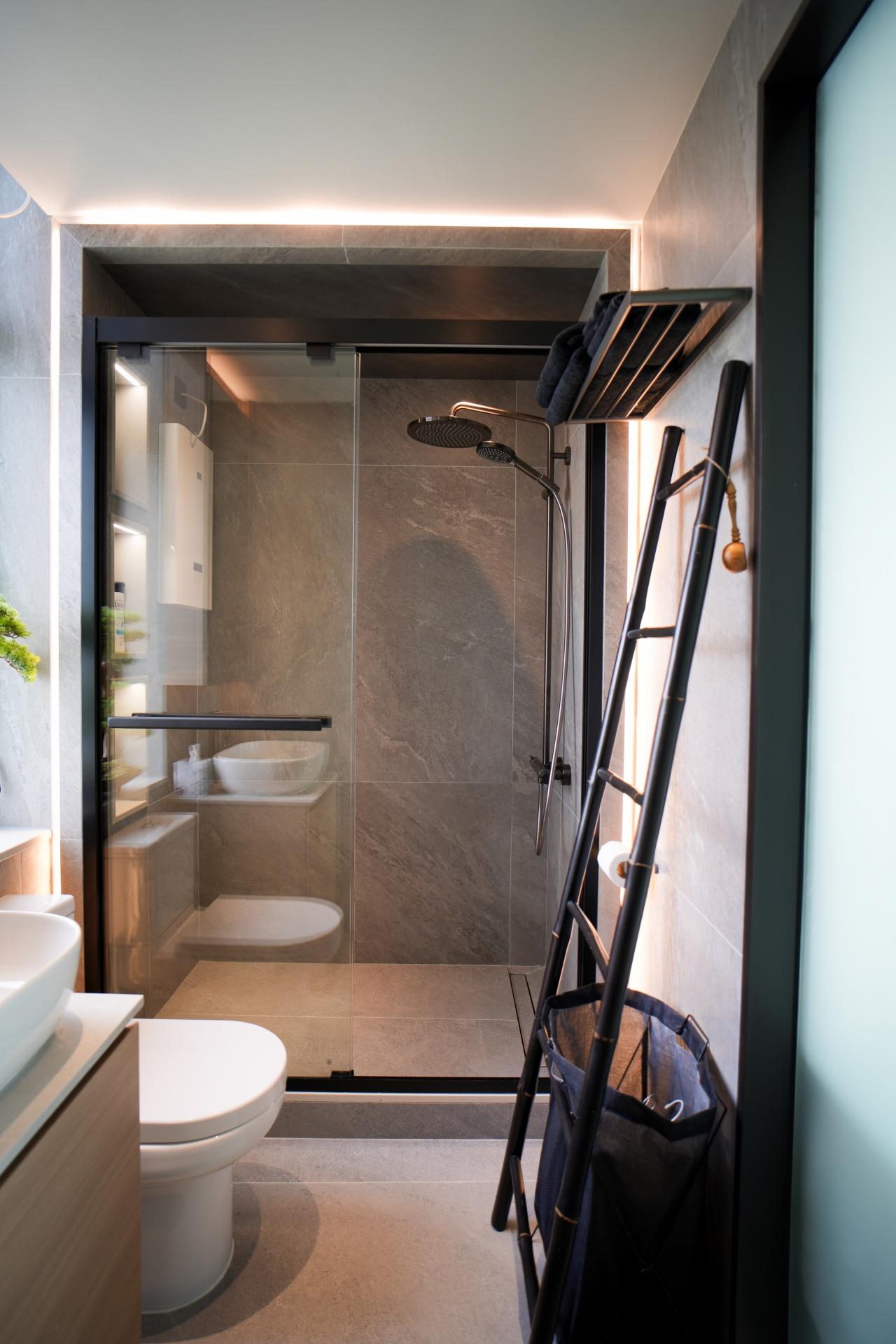 This design reduces unnecessary protrusions and adds additional space – a particularly useful approach when dealing with compact living spaces where every inch counts. Moreover, the use of the same material for the entire wall and door surfaces creates a clean and consistent appearance. The toilet also has a frosted sliding glass door that transmits light but won't show people, which increases transparency and is also practical.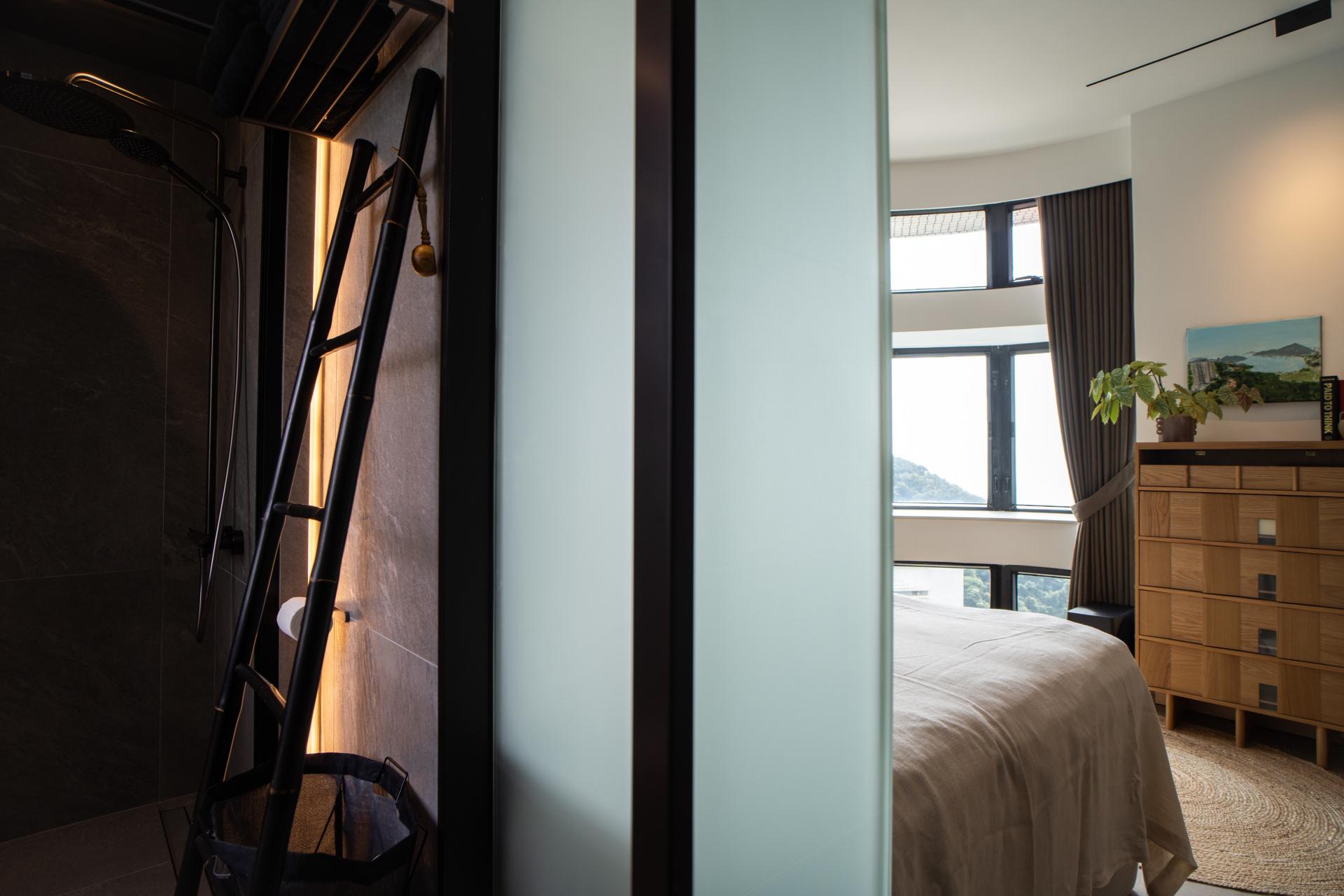 Designed by Win Key Workshop, this Scandinavian-style home blends function with style to create a warm and welcoming home for a young professional.