The Wiser Smart Home system from Schneider Electric undoubtedly plays a pivotal role in laying the foundation for a smart city. Whether it is residential building units or independent villas, the Wiser Smart Home solution provides effortless incorporation of intelligent automation control into your home, improving city life with added convenience and comfort.
One example is Mrs Law, who recently moved from the city into a Kam Tin house. Her new home is more spacious and open, with more entrances, windows and doors that have made her more conscious of the safety of her home. Schneider Electric's Wiser Smart Home system can protect Mrs Law's home from intruders in a number of ways.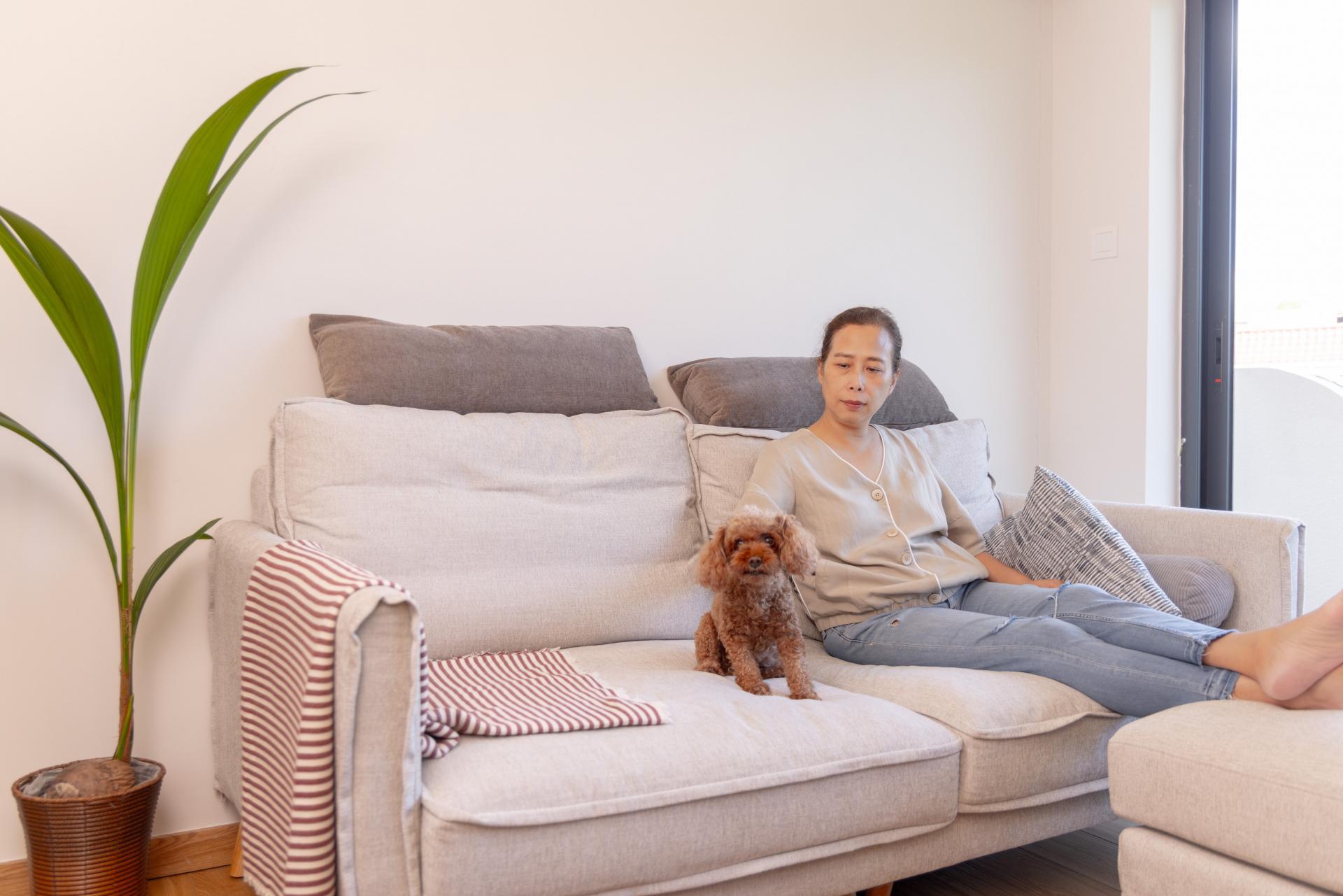 With Schneider Electric's mobile app Wiser by SE, homeowners can keep tabs on the environment of their homes and manage designated household appliances from anywhere, any time – making daily life a lot more comfortable and convenient. The Wiser Smart Home system comes with temperature and humidity sensors and automatic scene settings that intelligently control curtains and air conditioners. Even in Mrs Law's absence, her pets can still enjoy a comfortable home environment with the right temperature and humidity.

A smart home must offer both impressive features and an attractive design. In terms of lighting design, Mrs. Law opted for linear lights and wall washer lights, and installed frameless Wiser smart switches to elevate the overall visual appeal of her home's indoor space.

Wiser Motion Sensors are great for multi-level living areas like village homes as it can easily be installed in stair corners and rooftops, activating the lights when someone passes by, making it easier to entertain friends and hold gatherings at home.

Schneider Electric's Wiser Smart Home system includes intelligent door and window sensors. These sensors detect changes per the homeowner's settings and trigger the entire house's lighting system to turn on immediately. It can instantly send a notification to the homeowner's smartphone. Hong Kong people love to travel, and Mrs Law is no exception. If there's a burglary or other unforeseen circumstances, the Wiser Smart Home system sends notifications remotely, allowing homeowners like Mrs. Law to respond immediately and effectively.

According to Mrs. Law, backflow from the drainage system is a common problem in village houses. To solve this, she recommends using the Wiser Smart Water Leak Sensor. The system sends instant notifications to your smartphone if water seeps into the floor so you can quickly address the problem.

Over the last few years, the number of electric cars in Hong Kong has been increasing. Mrs Law herself has just switched to an electric car and installed Schneider Electric's EVlink Home electric car charger in the parking space outside her house to avoid waiting in long lines for charging with other electric car drivers.

Because of the large amount of electricity consumption independent houses need, the construction workers suggested Mrs Law install Schneider Electric's Acti9 circuit breaker that provides a consistent and safe power supply for household electrical systems.

SCHNEIDER ELECTRIC (HONG KONG) LTD.
WEBSITE: www.se.com/hk/wiser
TEL: +852-3580-7188 (Hong Kong) / +853-6857-0500 (Macau)
LIVE CHAT: www.se.com/hk/qr-chat