Without question, one's living room is where we spend a significant amount of time, whether it's entertaining friends or bingeing on Netflix.
Given the significance of this space in your home, it's important to give extra consideration to its décor. Fortunately, our seasoned designers are here to provide invaluable tips and recommendations to help elevate your living room from the mundane to the exquisite with ease. Whether you're looking to start from scratch or embarking on a major living room makeover, we have you covered with our expert insights.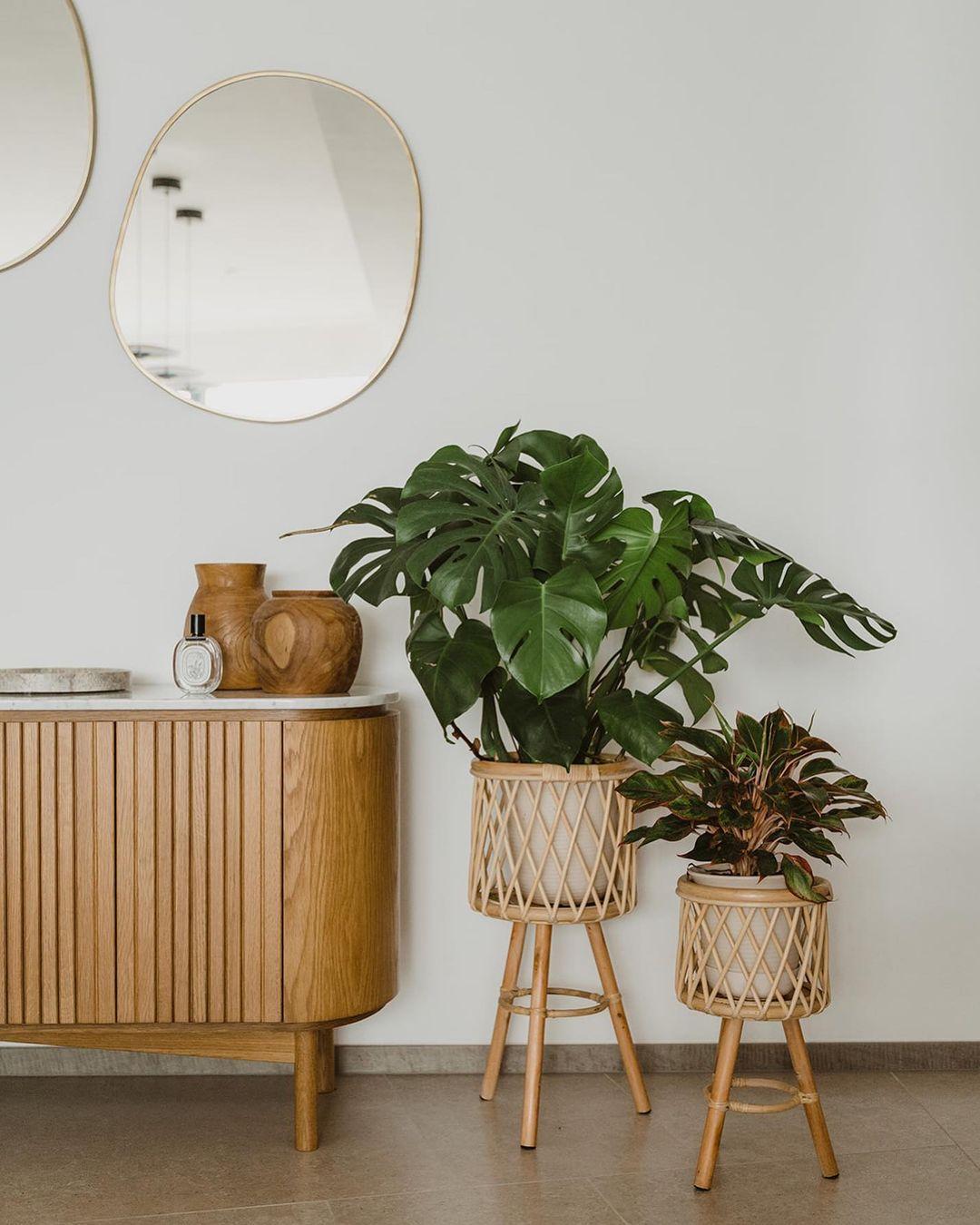 INSPIRATION
Coming out of the pandemic, interior designer and decorator Christine Ritter has noticed people are favouring a "cleaner" aesthetic to their living room, with the "less is more" philosophy taking centre stage. This approach emphasises clean lines, simple shapes, and a focus on functionality over decoration.
Another popular trend that has emerged is Japandi, a fusion of Japanese and Scandinavian design elements. This style combines the natural warmth and simplicity of Scandinavian design with the elegance and serenity of Japanese aesthetics.
Interior designer Naomi Astley Clarke predicts that houseplants will continue to be a top décor trend for living rooms. Incorporating plants into your design can provide many benefits such as improving air quality and adding a touch of nature to your indoor space. From small succulents to larger ferns, adding plants to your living room décor can elevate it to the next level.
When it comes to furnishing and decorating your living room, there are a few key considerations to keep in mind. According to Clarke, storage is essential for maintaining a clean and tidy space. Opt for furniture pieces that offer ample storage options to keep the clutter at bay.
Additionally, don't be afraid to be bold and take risks with your décor choices. As Clarke notes: "No one ever regrets being bold, it's only playing it safe that leads to regret. And trust your instincts, go with your gut and create a space that feels true to your personal style and preferences."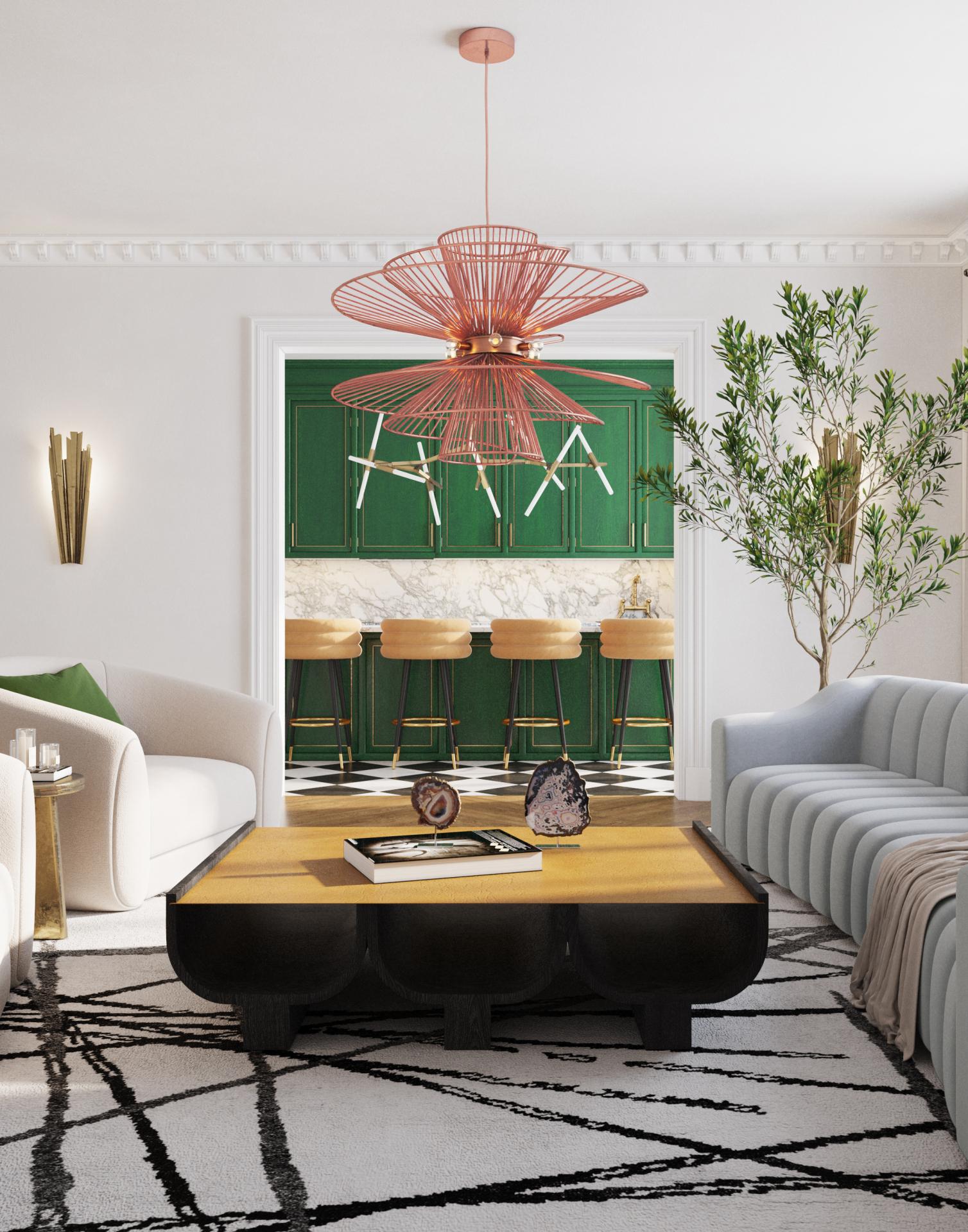 COLOURS AND TEXTURES
When it comes to choosing colour palettes, there are a few shades that are making waves in the world of interior design. According to Clarke, neutral shades with strategic pops of colour will always be in vogue. This timeless approach can enhance the elegance of any living room design.
On the other hand, Ritter has been observing a particular trend towards green in living room spaces. The popular shade of green can vary from a gentle mint to deeper emerald tones, creating a calming, natural and sophisticated ambiance in the living room.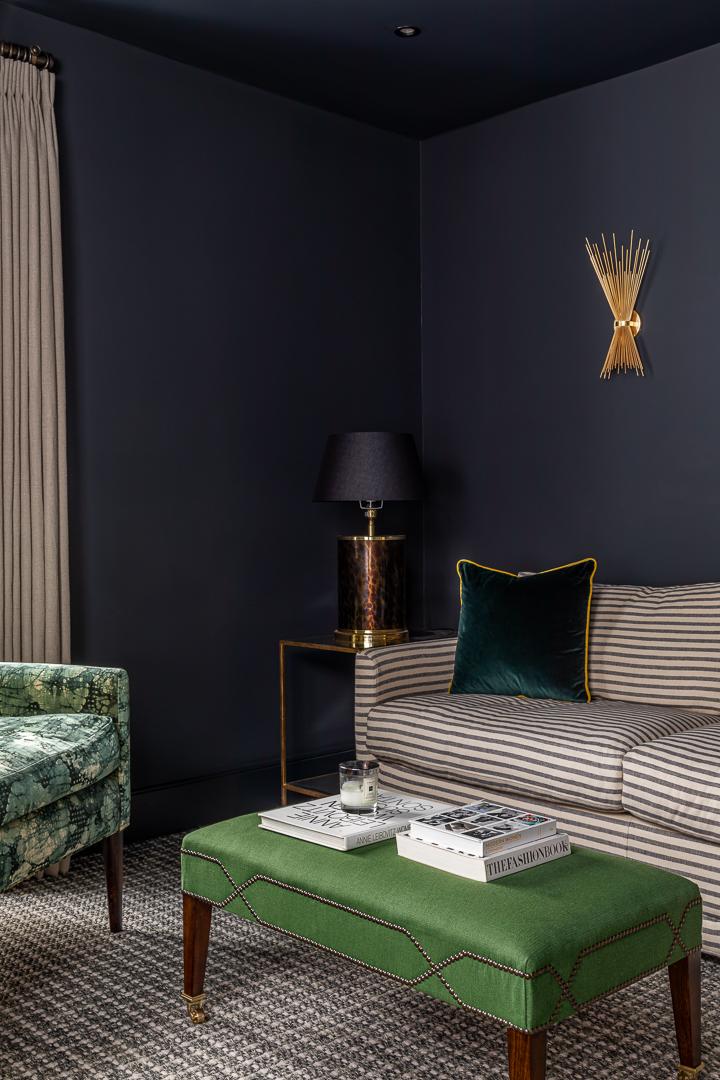 According to Clarke, textiles and finishing materials such as linen, velvet and bouclé are rapidly gaining traction in the world of décor. She highlights the particular appeal of bouclé, already a synonymous feature of Chanel jackets, for its ability to add refinement to any interior space. Pairing the fabric with a timeless colour trifecta of black, white and gold, à la Chanel, ensures an effortlessly chic aesthetic.
Ritter echoes this sentiment of the continuing popularity of bouclé in current design trends, especially in chairs and sofas. Bouclé's sumptuous nature adds a touch of luxury and softness to any casual setting. The richness of bouclé also creates a warm and inviting atmosphere, making upholstered furniture the perfect spot for lounging and relaxing.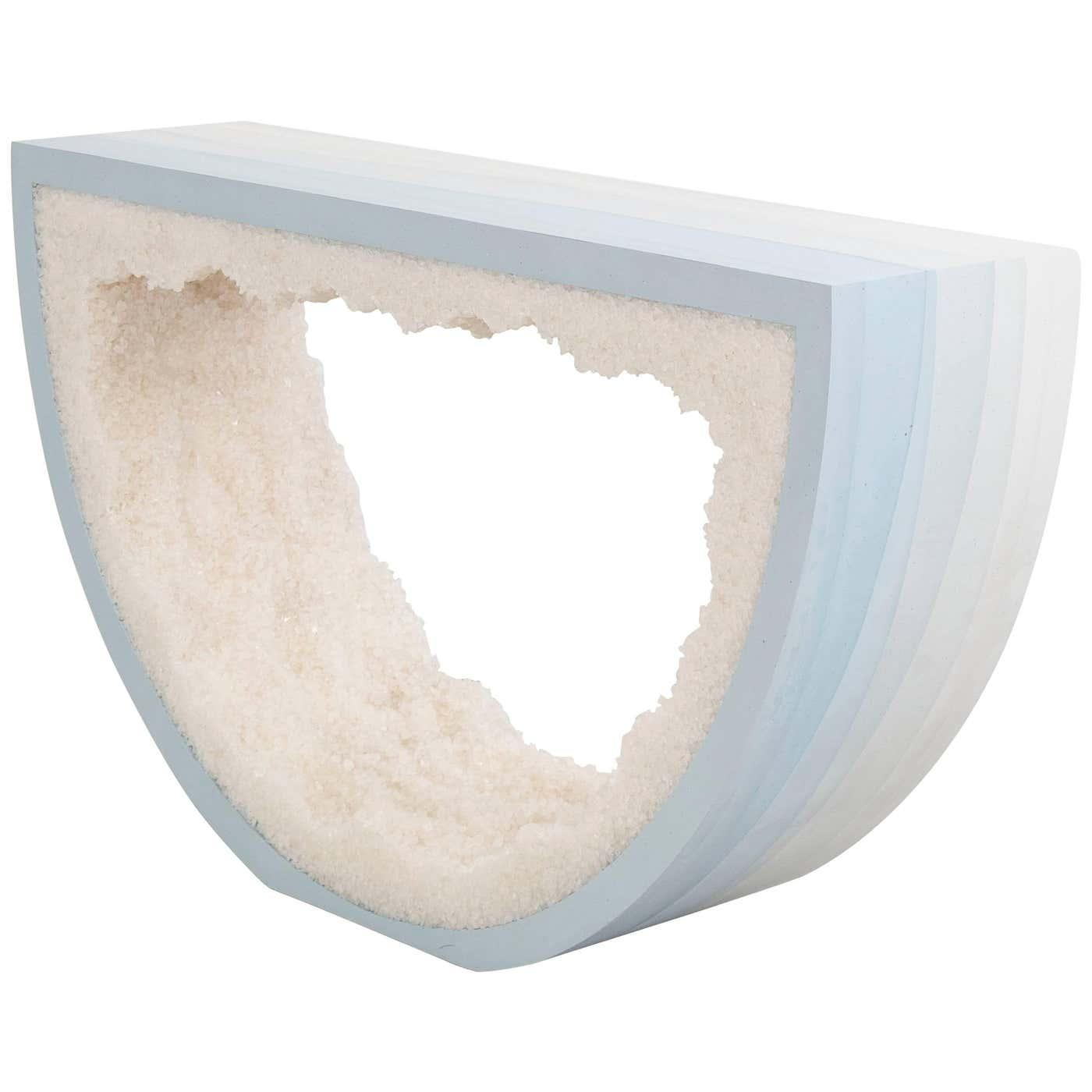 FIXTURES AND FURNISHINGS
Clarke is particularly loving FMS New York's console table. The Ombré Radius Console Table's cement exterior boasts a delicate and refined texture, exhibiting an ethereal beauty in its soft, smooth, and subtle details.
The exquisite ice blue to white ombré finish adds a finishing touch to its overall elegance. On the inside, the hand-carved rock salt presents a wholly different texture which is organic and evocative of natural formations. These contrasting elements come together harmoniously in a unique semi-circle form to create a work of art that transcends its functional purpose.​​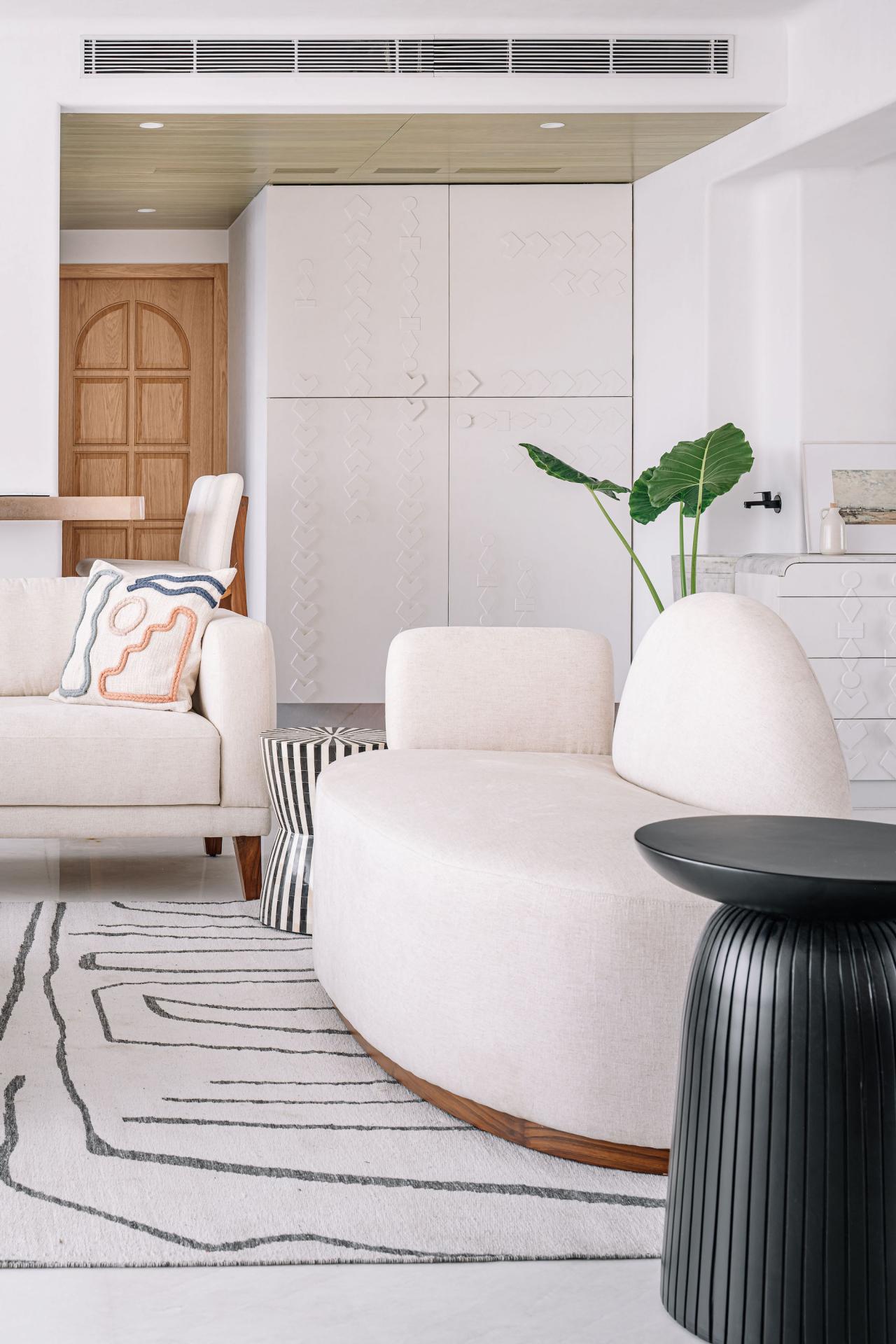 Meanwhile, Ritter notes that curved sofas and chairs are all the rage this year, particularly for those with larger living spaces. Also known as crescent sofas or conversation sofas, these curved masterpieces exude a contemporary feel while also providing an inviting and snug setting.
Ritter states they are especially popular in formal living rooms, adding a sophisticated and refined aura. Harmonising the curved sofa with other round furnishings and accessories, such as a round area rug and oval cushions, creates a unified and cohesive atmosphere.