As social restrictions ease in Hong Kong, the city is experiencing a revival, bustling with a variety of events and exhibitions. One such event is the Hong Kong Gifts & Premium Fair and Home InStyle, organized by HKTDC and set to take place from April 19 to 22, 2023, at the Hong Kong Convention and Exhibition Center. With an impressive lineup of over 2,650 exhibitors from 19 countries and regions, it's evident that Hong Kong is a global hub for fashion and lifestyle products and continues to attract international businesses.
Home InStyle, previously known as the Hong Kong Houseware Fair, offers buyers a diverse selection of unique and design-oriented home products. As part of the event, the Home InStyle and Gift Fair recently introduced the "Cultural and Creative Corner", which features designer brands and products with cultural creativity and exceptional style. With more than 60 homeware and gift exhibitors showcasing their wares, attendees will see various unique exhibits. For instance, Tsaoao Design's Chinese paper-cut art is hand-drawn and intricately cut. After being digitally copied, they are recreated one by one using a cutting machine, merging traditional handicraft with contemporary digital technology. Additionally, the Industrial Designers Society of Hong Kong (IDSHK) exhibited several joint product series from the "Brand and Designer Matching Program" (ReMIX), featuring home products that blend everyday aesthetics with natural and artificial materials, exploring boundaries and pushing limits.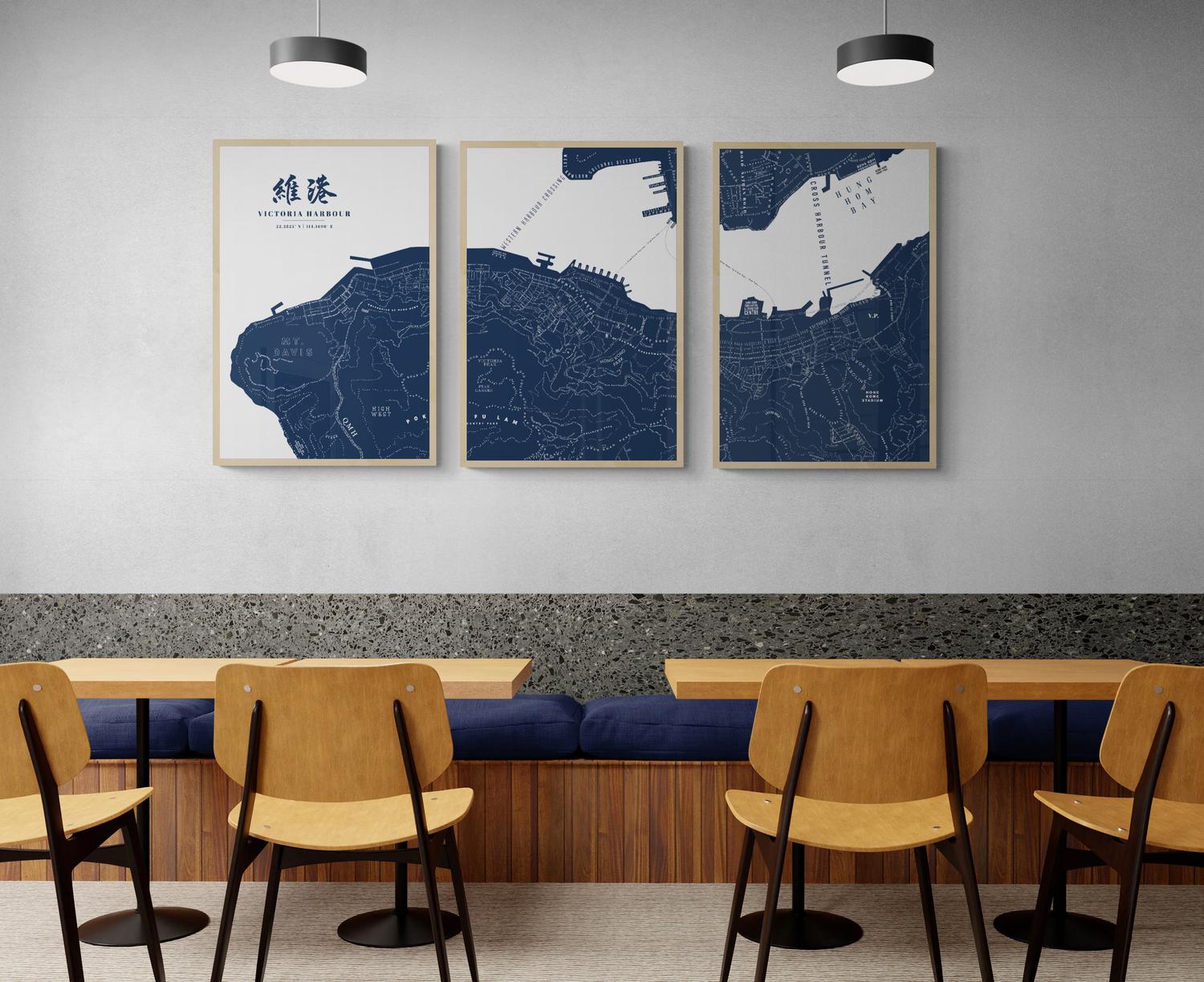 Tinny Island
One of the noteworthy exhibitors at the Home InStyle is Tiny Island Limited, an enterprise that boasts an eponymous brand based on founder Alexis Holm's passion for Hong Kong culture. The company integrates Hong Kong's unique cultural elements into its products and printed materials. Among its many offerings, one standout is the iconic map design produced with Hong Kong maps. This trademark design can be transformed into printed matter and used ontowels, umbrellas and other items.
Alexis Holm has said that his goal is to instill a sense of connection and pride in Hong Kong through his products. He's convinced that anyone who buys Tiny Island prints or products will be charmed by them. When asked about his love for Hong Kong, Holm replied: "Hong Kong is distinctive and delicate due to the fusion of its various cultures and traditions. Being a hub in a rapidly changing capitalist system, it is impossible for Hong Kong to remain constant. I believe that everyone here loves Hong Kong."
Tiny Island Limited
Booth Number: 3C-B20
Home InStyle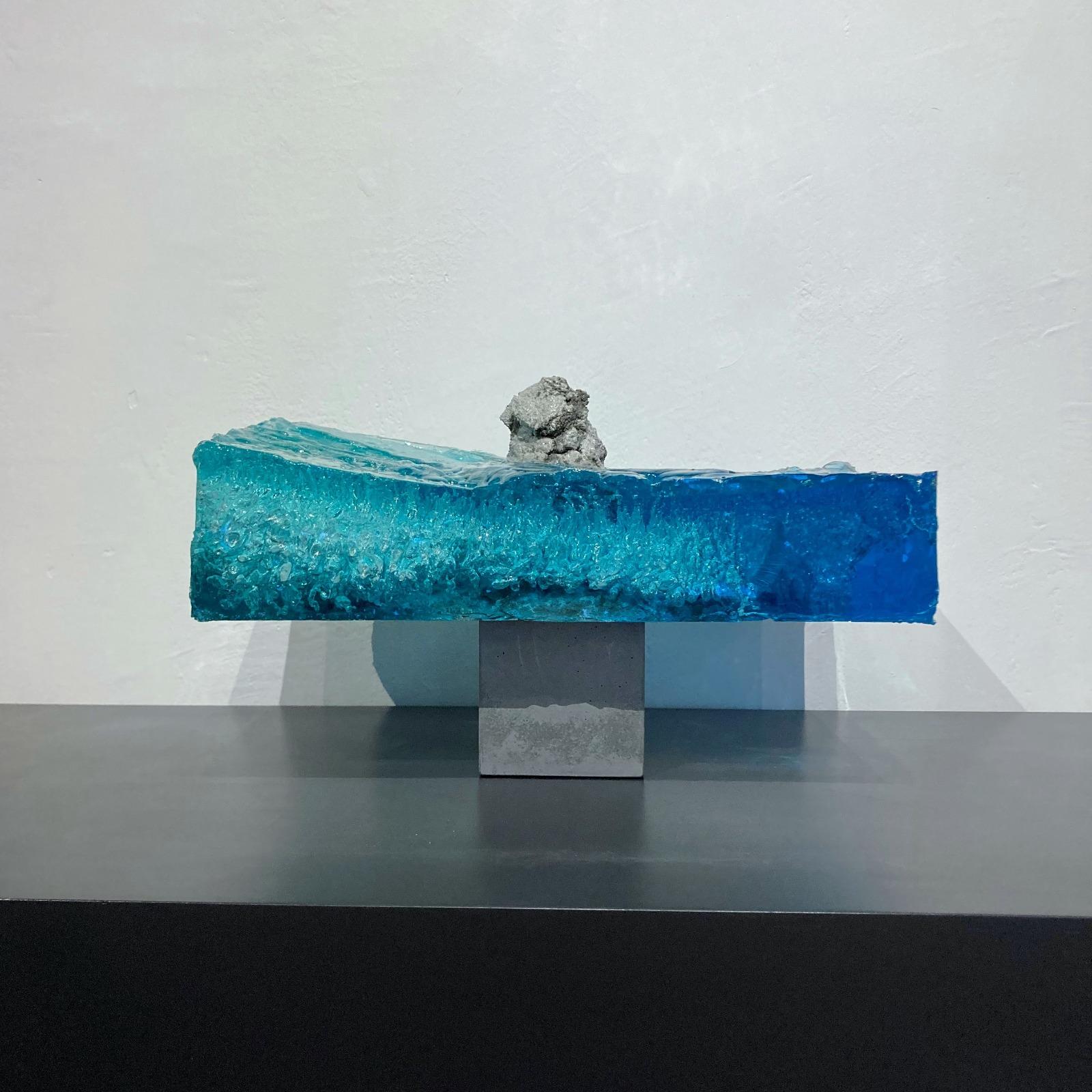 \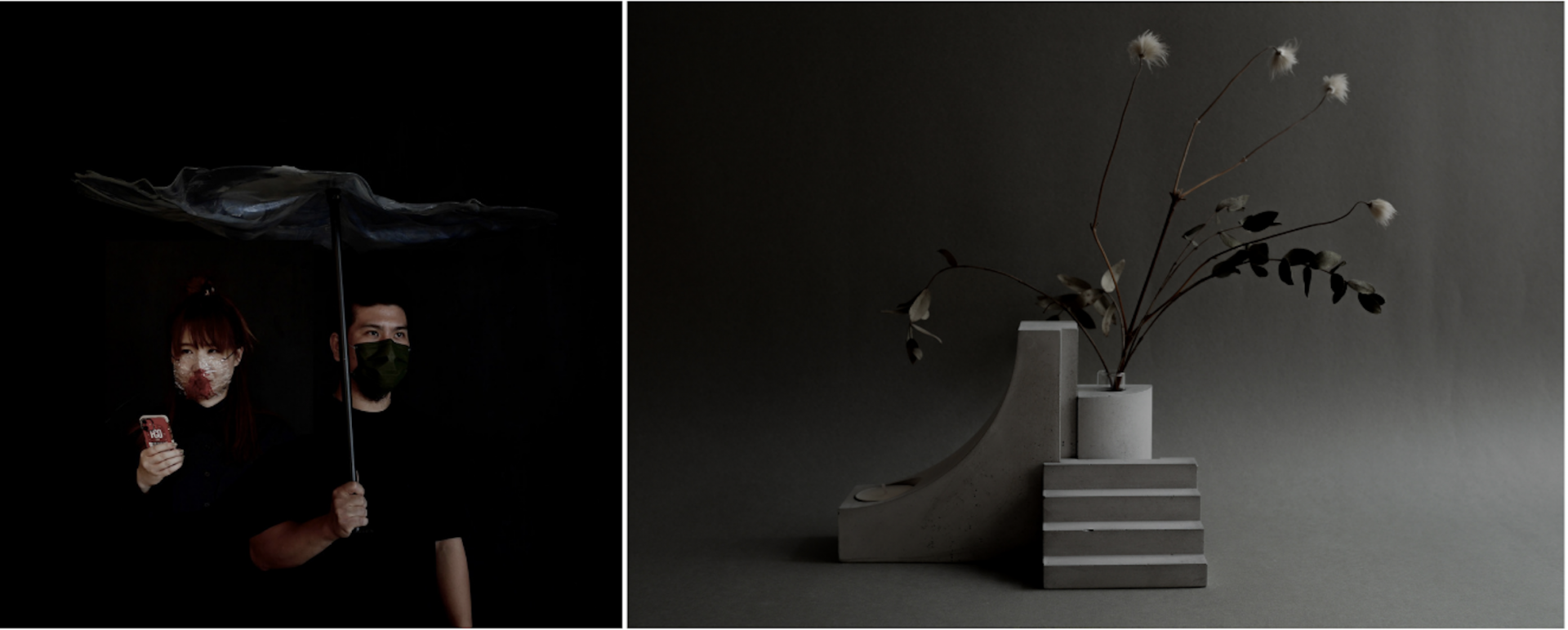 Another exhibitor to take note of is Shabibi Sheep Workshop, founded by self-taught artists, Sharon Yeung and Vincent Woo. Their unique and functional artworks are created using cement as a primary material. The duo shared, "We were deeply drawn to the gray tone, simplicity and plasticity of cement when we came across foreign creations using cement for household products on the internet. This sparked our interest, and we started to re-explore the possibilities of cement." Their remarkable creations also include cement and resin pieces that depict ocean landscapes. By utilizing their skilled hands to control the amount of resin bubbles, they infused energy into their artworks, transforming industrial materials into beautiful art pieces. These artworks showcase calm and rough seas, subverting the common perception that cement is only for construction and resin for coatings or adhesives. Shabibi Sheep Workshop's creations bring an innovative perspective on the use of this mixture.
Shabibi Sheep Workshop Ltd
Booth numer: 3C-B19
Home InStyle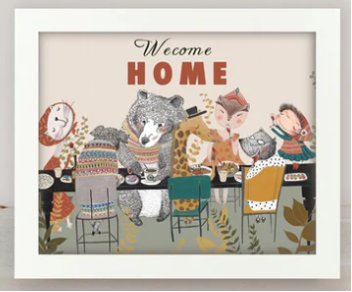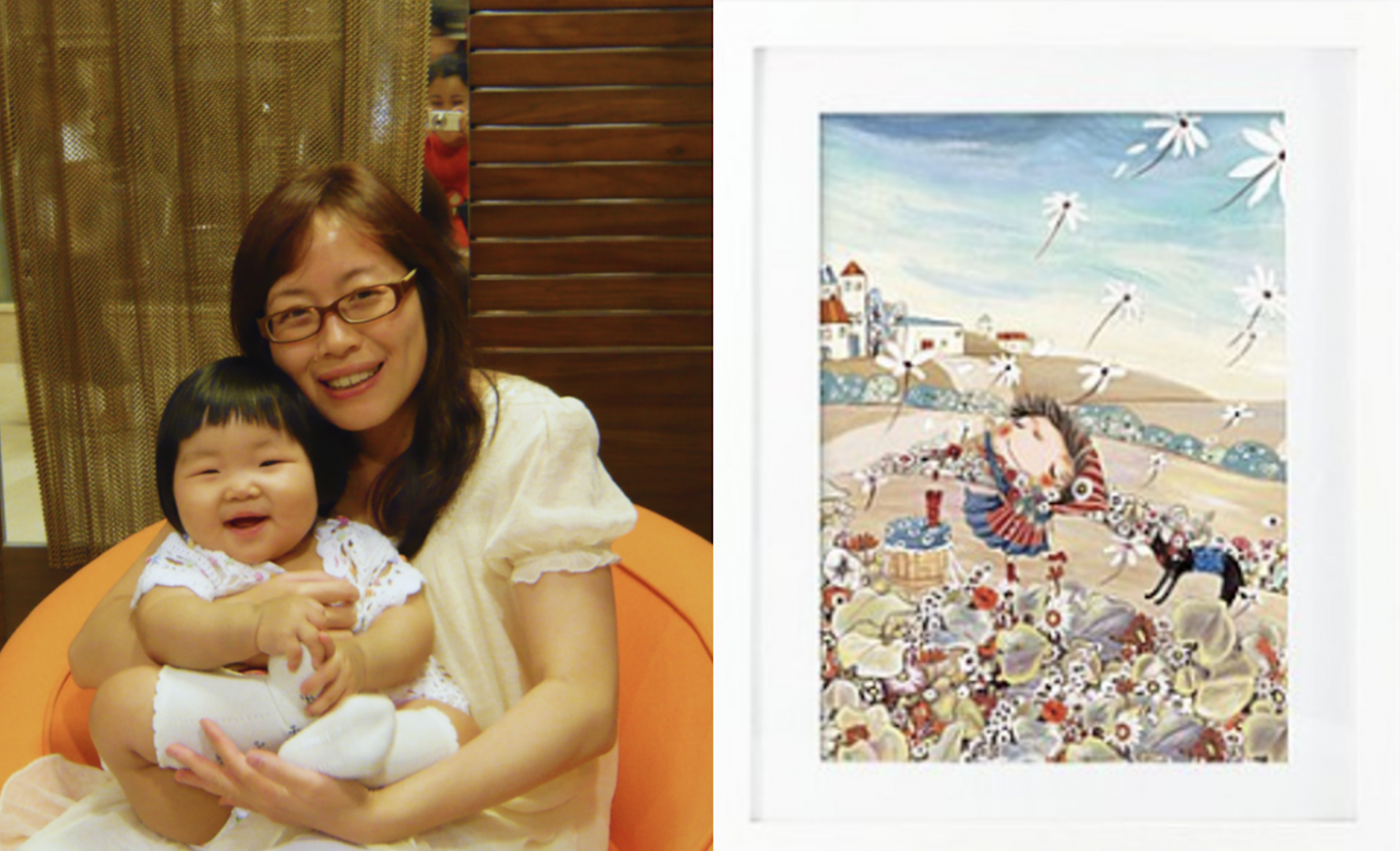 A must-see brand at the Gifts and Premium Fair is Stephy, founded by devoted Hong Kong mother Alice Mak. The brand's core concept is to express the love and happiness shared between people. Stephy, the brand's beloved illustration character, is modeled after Alice's daughter, who personifies the epitome of love and warmth. Stephy represents love, joy, and hope, and the design team incorporates these values into their products by using rich colours, meticulous brushstrokes, and delightful patterns on home furnishings, hanging pictures, cushions, coasters and more. The result is an uplifting and cheerful atmosphere, spreading happiness and warmth in our lives. According to Alice, "Our designs evoke people's empathy. Our products offer a delightful experience, from color to pattern to text. Relax, feel, reflect inward and savour the love in every breath of life."
Supreme Plastic (HK) Co Limited
Booth number: 3B-F02
Hong Kong Gifts and Premium Fair

Another noteworthy brand at the Hong Kong Gifts and Premium Fair is Harpaper, a toy brand that has been involved in paper packaging for toys for over 20 years. With their extensive market experience, Harpaper has taken the initiative to develop their own toy brands. Mr. Zhang Jun, Creative Director of R&D, said, "Working collaboratively with our customers to optimize the design of the original plan is integral to our success. It allows us to meet, and in some cases, even exceed our customers' expectations, leading to their high recognition of our work which gives us a renewed sense of confidence. This shift from a passive to active approach provides us with a wider space to showcase our creativity. We are passionate about using our expertise to create beautiful works of art that are imbued with cultural significance, serving as a beacon of warmth to all those who experience our creations. We believe that this is a meaningful and valuable pursuit, and one that we are committed to for the long haul." Harpaper stays abreast of changing market preferences, employing a design language that exudes positive energy. The brand is committed to incorporating the latest trends, using insights gleaned from the market to inform their creative vision. Using their deep understanding of consumer preferences, they deliver innovative products that resonate with the public.
Caile Intelligent Packaging (HK) CO., Limited
Booth number: 3B-D13 , 5E-A16
Hong Kong Gifts and Premium Fair
Among Home InStyle's exhibition areas are "World of Fine Dining" and "World of Fine Décor". You will find some of the best designs in tableware, kitchenware, and accessories from some of the most renowned brands in the industry here, along with a stunning selection of stylish and practical home decorations. These brands include Jiangmen Shenzhen from Mainland China, Wei Hardware Co., Ltd., Koopman International Hong Kong Limited in Hong Kong, Iljin Cookware Co., Ltd. in Korea, and Mercanlar Mutfak Esyalari San. Tic. A.S. in Turkey. The exhibition is held simultaneously with multiple events, including the Hong Kong Gifts and Premium Fair, Hong Kong International Home Textiles Fair, Hong Kong Fashion Festival and Hong Kong International Printing and Packaging Fair.
As well as physical exhibitions, EXHIBITION+ combines exhibitions with the Business-to-Ease smart matching platform to make negotiations easier for entrepreneurs. Besides physical events, EXHIBITION+ features a smart matching platform, seminars, a forum, the Intelligence Hub, and hktdc.com Sourcing. These round-the-clock services offer extended exhibition periods, better platforms, and more opportunities for clients. With EXHIBITION+ you can incorporate online intelligent matching into face-to-face interactions and negotiations. By providing efficient and innovative growth strategies, it improves SMEs' prospects.