According to Lily Wong, design director of Lusso Design, a high-quality home is not only comfortable and well-appointed, but it ought to also protect the health of the family so everyone can enjoy life without extra worries.
"At a time when people are spending an increasing amount of time within four walls, quality home appliances become all the more important," she says.
A common thread that weaves through the kaleidoscopic projects of Wong is a sense of classic elegance. On selecting home appliances, LG is invariably the interior designer's first choice, given the brand's exceptional craftsmanship and the seamless experience it renders.
Integrating innovative technology into functions, Wong says, has always been the core of LG. The OLED TV with self-lit pixels, for instance, is developed using a new generation of LG OLED evo screen technology, its self-luminous pixels uncovering limitless contrast and details to make for a spectacular picture quality that is sharper, crisper and brighter. Like a piece of impeccable artwork, the 19.9mm ultra-slim design can fit onto any wall for a stylish interior.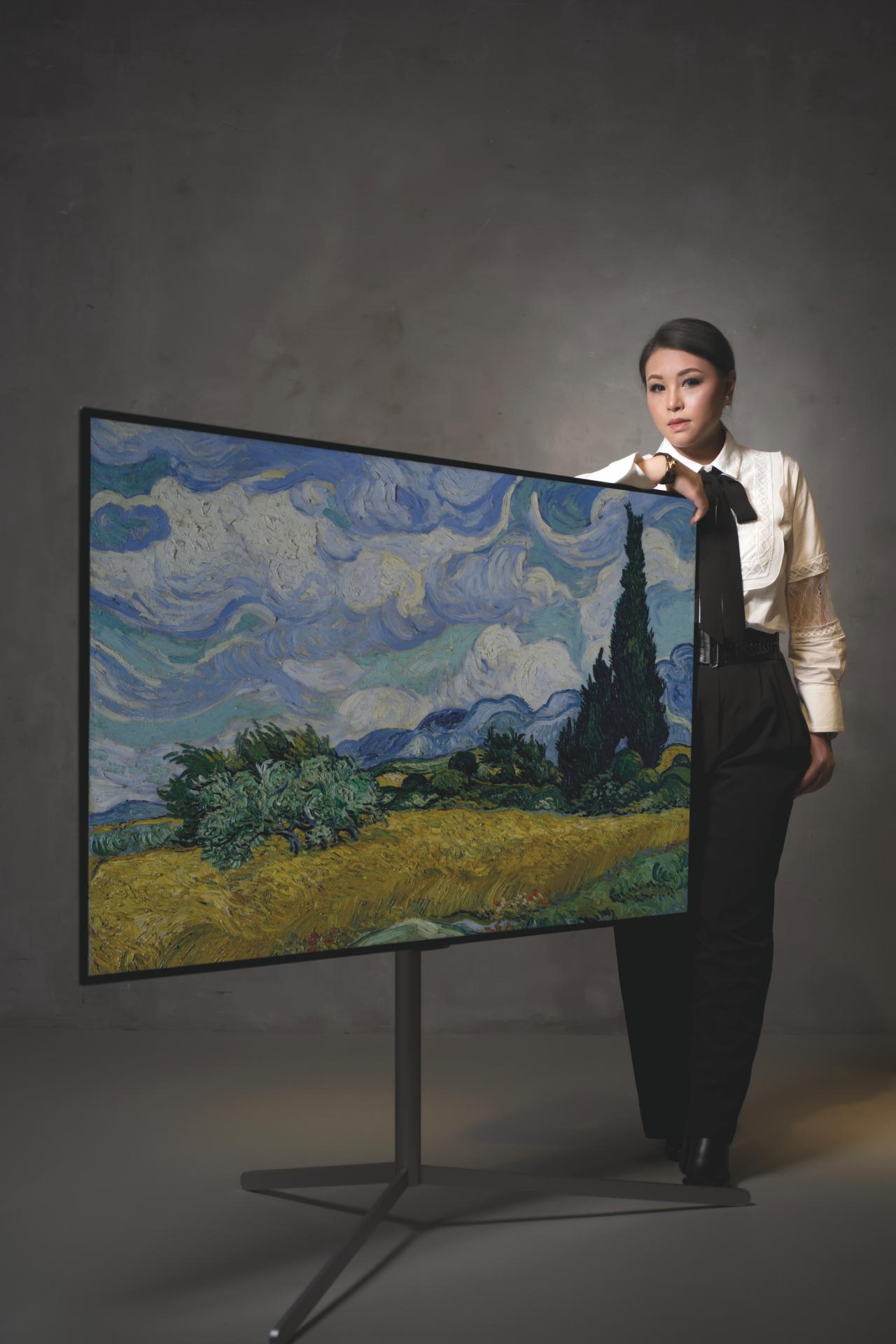 The Styler, a steam closet with a moving hanger and TrueSteam™ patented technology, eliminates bacteria, virus, dust and allergen with 99.9% efficiency. What's better is that it's connected to the ThinQ™ mobile app that enables remote control and extra cycle downloads.
Another laundry care product, Vivace, is an AI-powered washing machine that operates based on big data of accumulated washing experience, weight and a fabric's softness detection. Which is why it offers the best washing motions and can thoroughly clean laundry in as fast as 39 minutes, efficiently reducing energy consumption.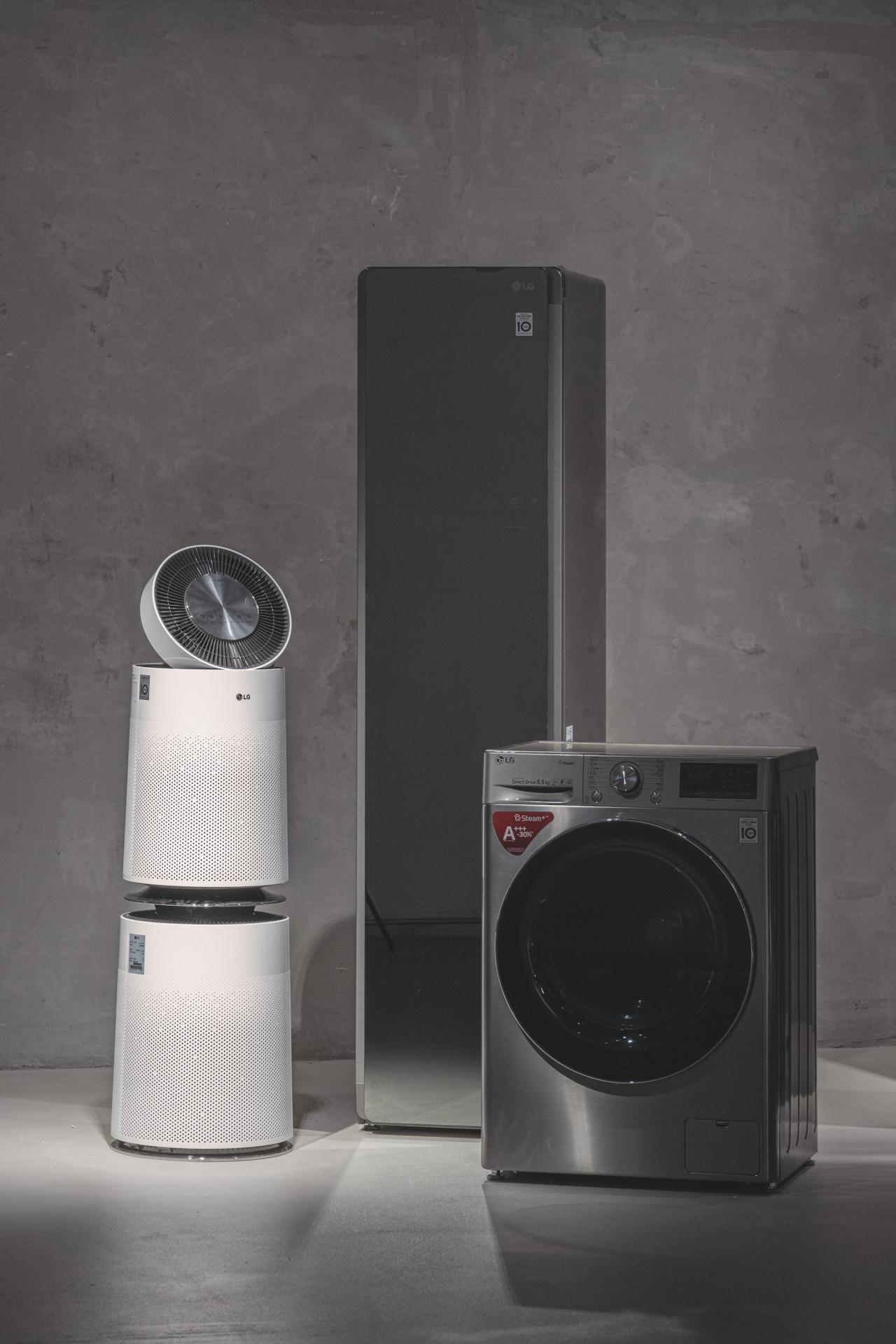 With more time being spent at home, people are being extra thoughtful about what they use to clean their home spaces. LG's PuriCare 360° Air Purifier can deliver clean, fresh air to every corner of one's home, with the dual clean boosters rising and rotating to deliver purified air as far as eight metres. The internationally-certified multifiltration system and H13 HEPA filter can effectively filter out 99.99% of bacteria, viruses, allergens, as little as ultra-fine (PM0.01) dust, formaldehyde and other household odours.
In terms of kitchenware, the InstaView Door-in-Door™ Refrigerator has a sleek mirrored glass panel that allows users to see inside without opening the door. Simply knock twice and the glass will illuminate the contents inside, reducing cold air loss to help keep food fresher and longer. The user-friendly designed wine rack can also store up to four bottles of wine at an optimal temperature.
These are just a few examples demonstrating how the brand's products are integrated into life at all levels.
"Boasting a fashionable outlook, all these products can easily be matched with different design styles," Wong says. "Most importantly, they work to protect the all-around health of a family."