With British hand-painted wallpaper house de Gournay, designer Teo Yang has mined Korea's rich artistic history to the brand's first Korean collection.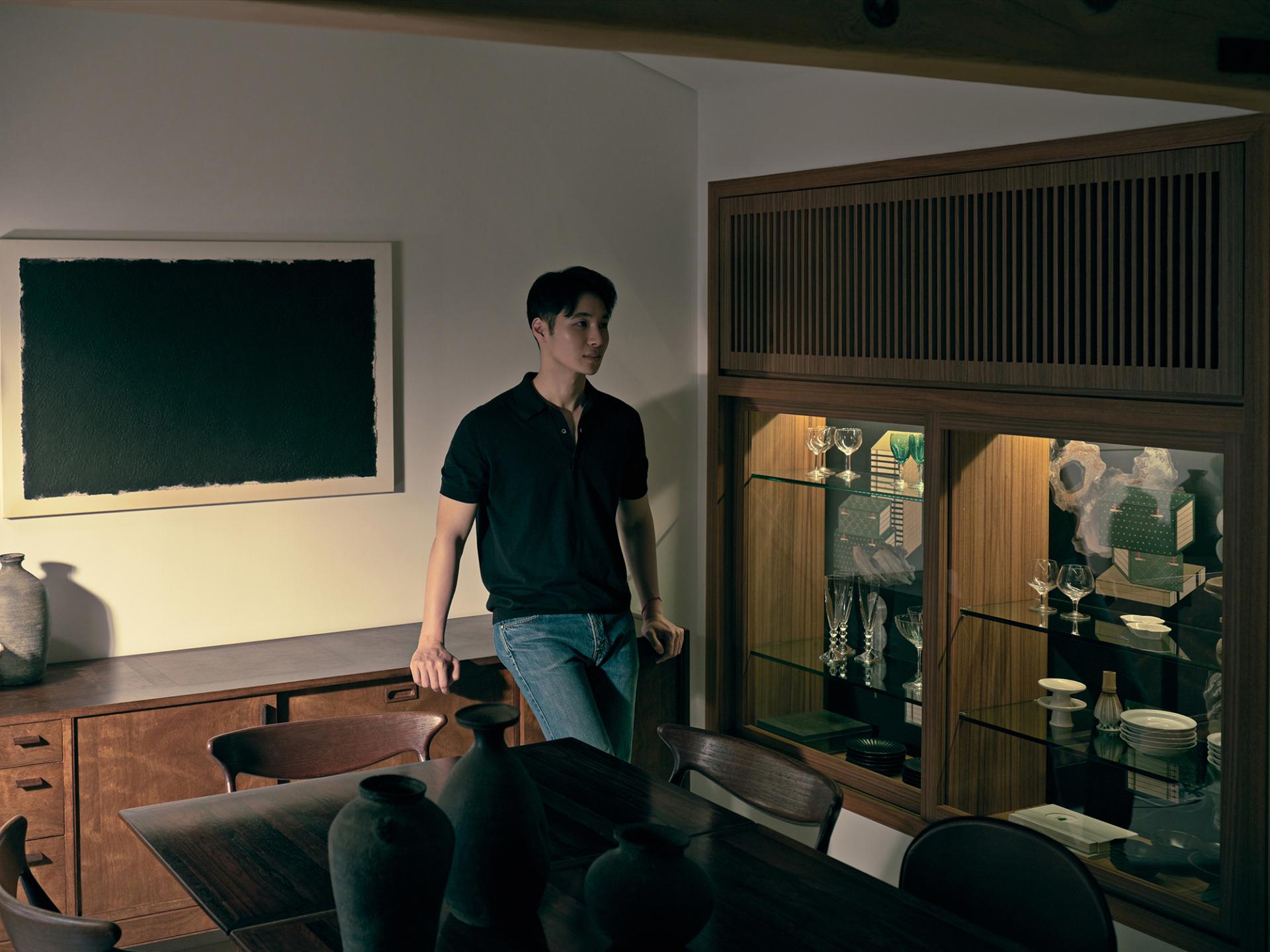 Comprising of two designs, 'The Art of Learning' and 'Steps for the Flowers', the collection explores architectural and still-life paintings from Korea's celebrated Joseon dynasty.
The Art of Learning' concerns the intellectual culture of the Joseon dynasty and in particular 'Chaekgeori' – translated as 'Books and Things' – relating to the importance of learning within Korean culture and its appreciation for books.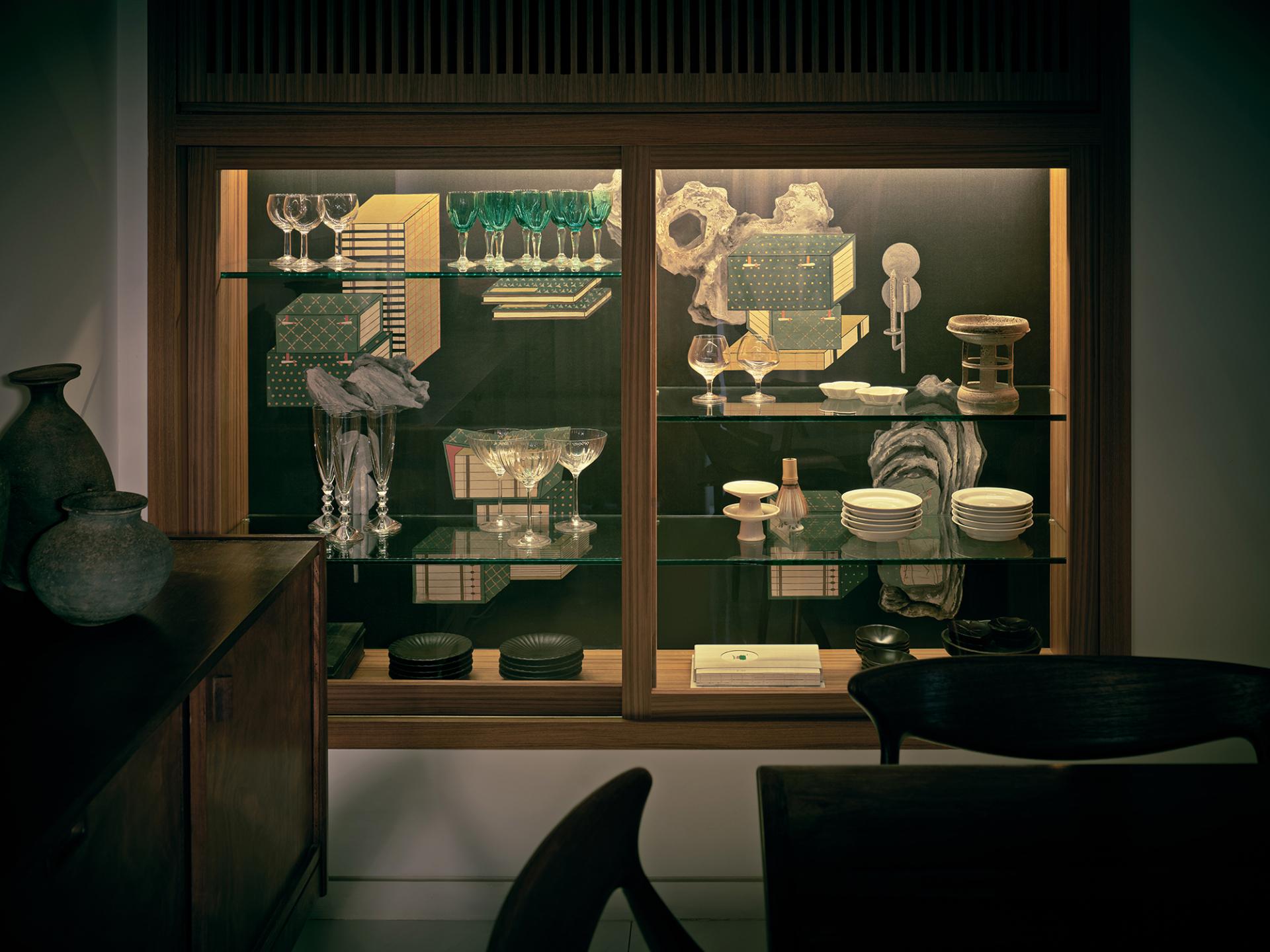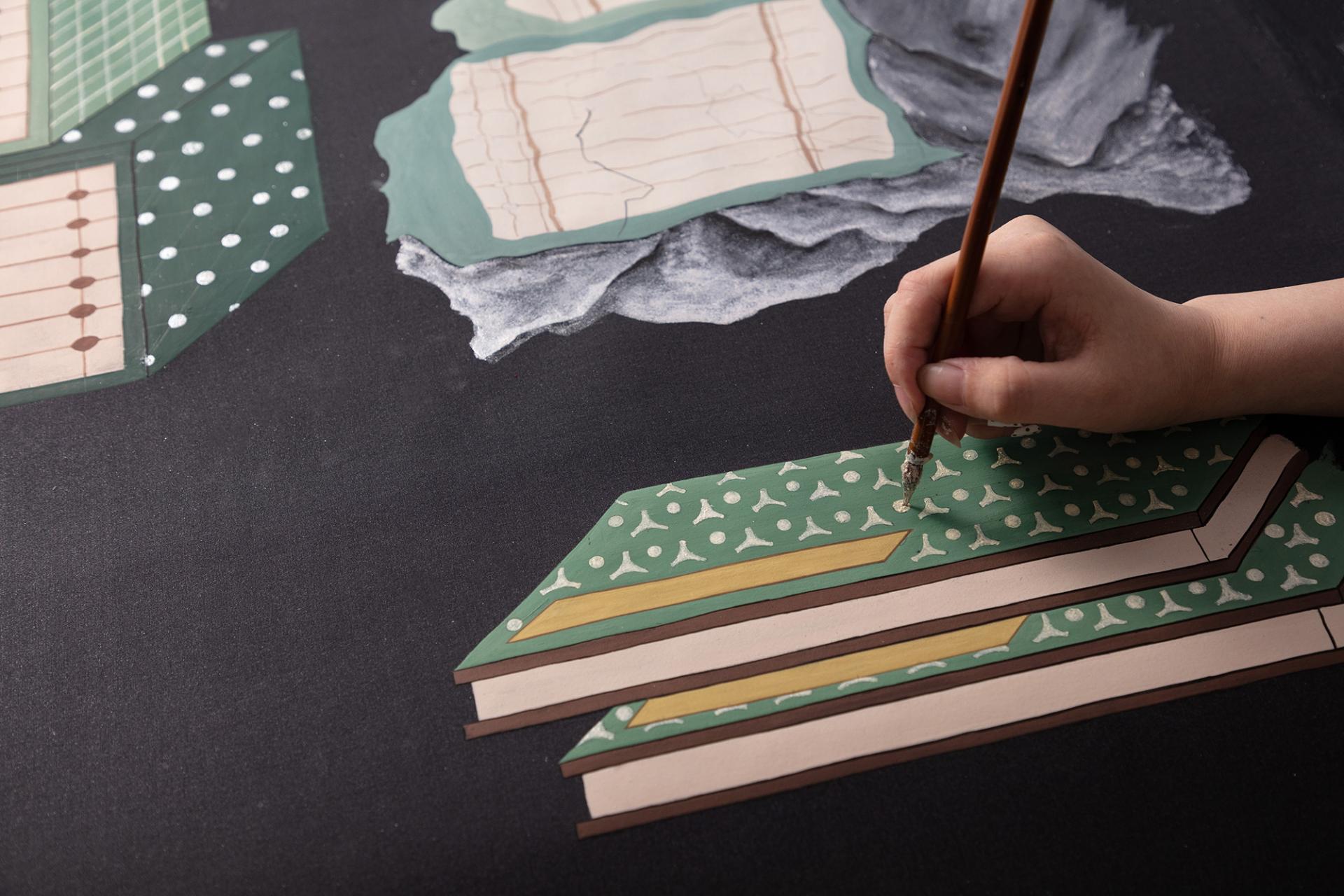 The art form was enjoyed across Korean society, from the King to the general public, between the 18th to the 20th century. Yang's interpretation portrays beautiful green volumes of books stacked alongside rocks that are painted in reflective iridescent silver, presenting the historic concept with a contemporary aesthetic flair.
'Steps for the Flowers' references depictions of Korea's royal palaces and the indigenous Hwagye garden-style appropriate to a Queen or female member of the royal family.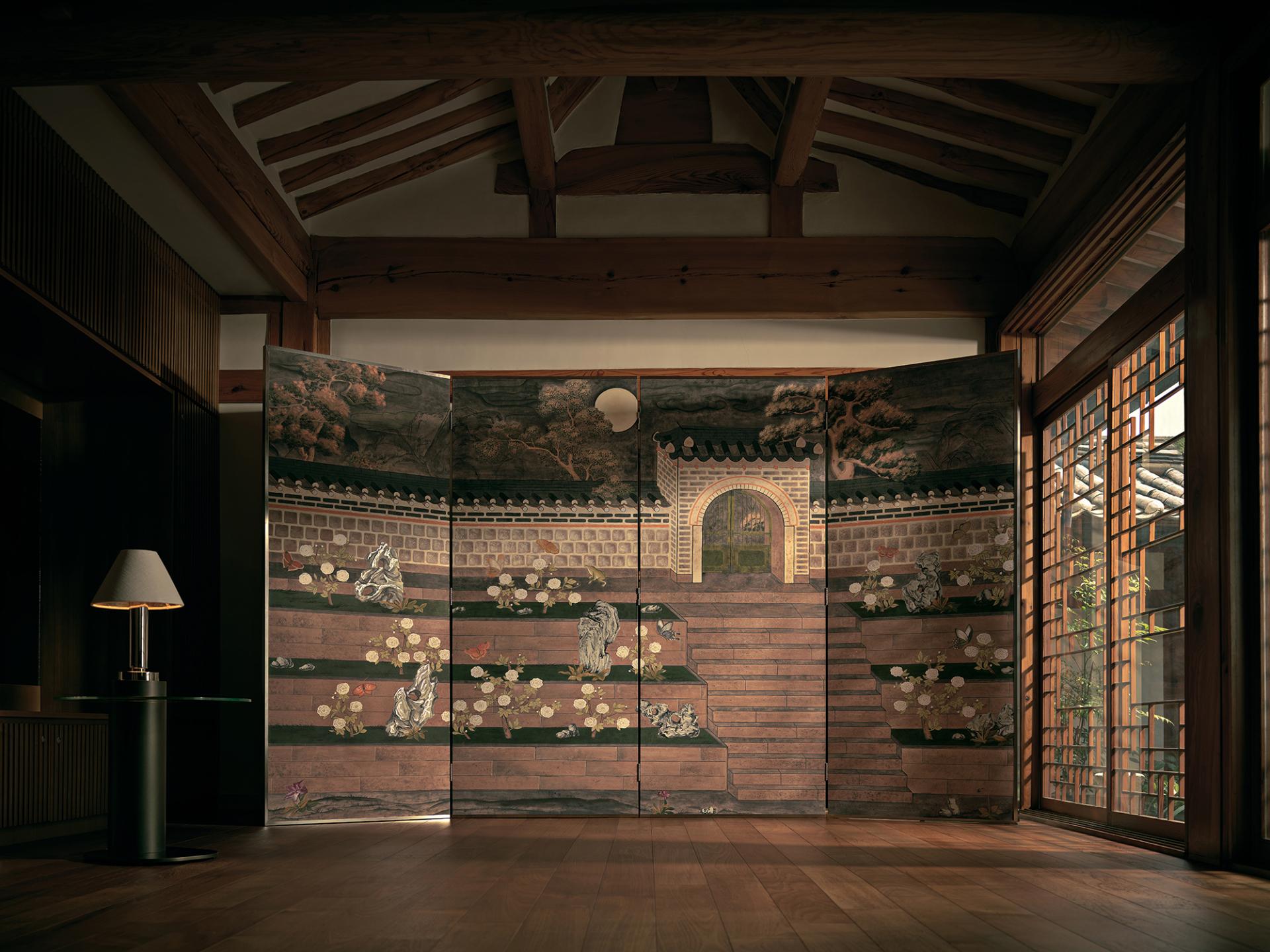 A tiered walled garden strewn with peony flowers (a Korean symbol of wealth and honour) and beautifully shaped stones (representing eternity) hand-painted upon an antiqued Xuan Paper, the work illustrates the Hwagye gardening style that is unique to Korea and is designed to evoke comfort and peacefulness. Other symbolic elements include frogs for good fortune and butterflies for longevity.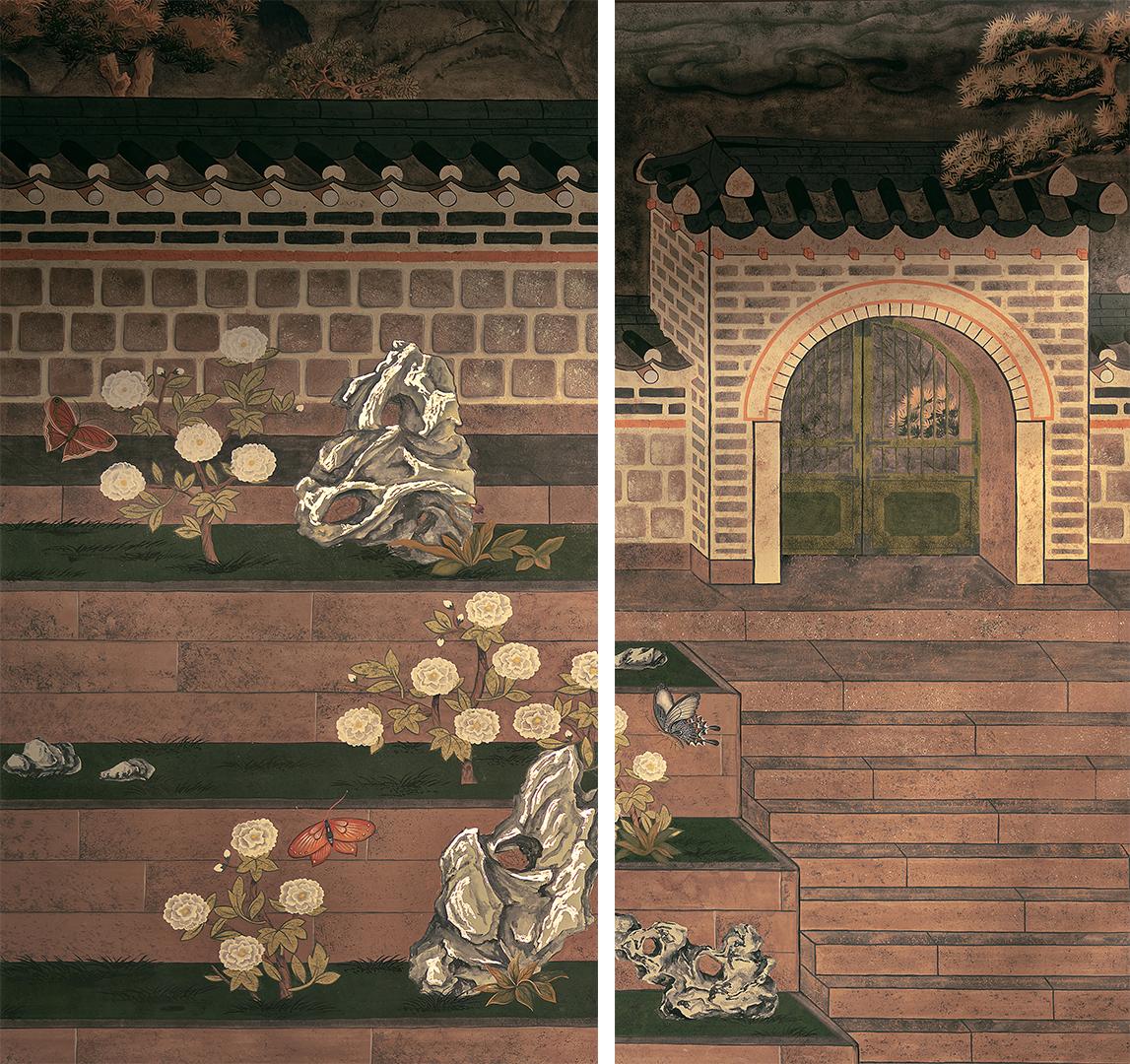 Founded in 1986, de Gournay is well-known for its vibrant Chinoiserie wallpaper, completely custom-made once an order is placed and then directly delivered to the customer after the craftsmen finish the painting by hand from start to finish.
However, the brand's increasing Korean customer base particularly looks for wallpapers that feature the unique beauty of Korea without any traces of Chinese or Japanese styles, and that's where Yang comes in.
A renowned leader of contemporary design within his native Korea, Yang began his career designing luxury commercial and residential interiors across Europe and the USA before founding his namesake studio in Seoul in 2009.
With a design ethos that explores tradition in a modern world, Yang's philosophy emphasises the inherent links between heritage and spatial innovation – especially apt in a country that so celebrates the cutting-edge.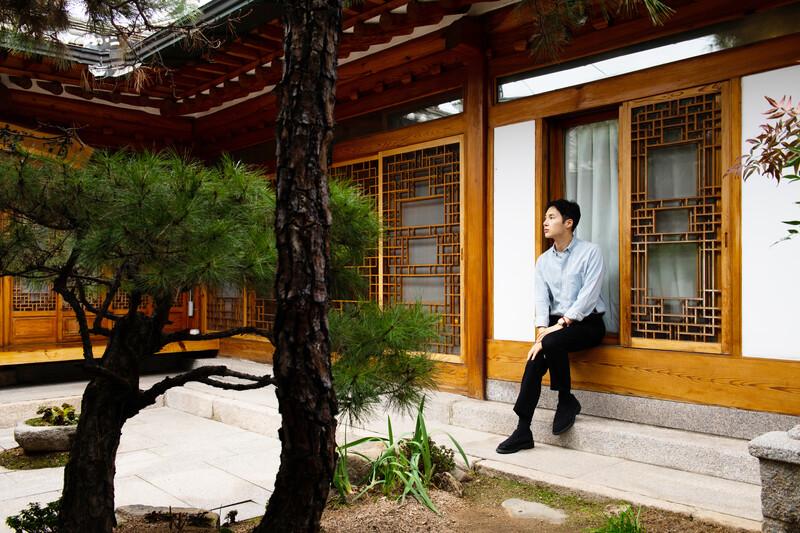 We speak with him more about the new collection with de Gournay.
Can you tell us about the process of putting together this collection of wallpapers and fabrics?
I have known and admired de Gournay for a long time, it is a great brand that introduces Asian aesthetics. And I was much honoured to be approached by them a year ago, asking if I would be willing to create a Korean Collection for the brand. I was very thrilled to hear the news!
Why the collaboration with de Gournay?
I think every designer would like to work with a great brand that talks about heritage and craftsmanship in a very high standard manner. I have always thought about a Korean collection in de Gournay, I just didn't think I would have the chance to design them myself.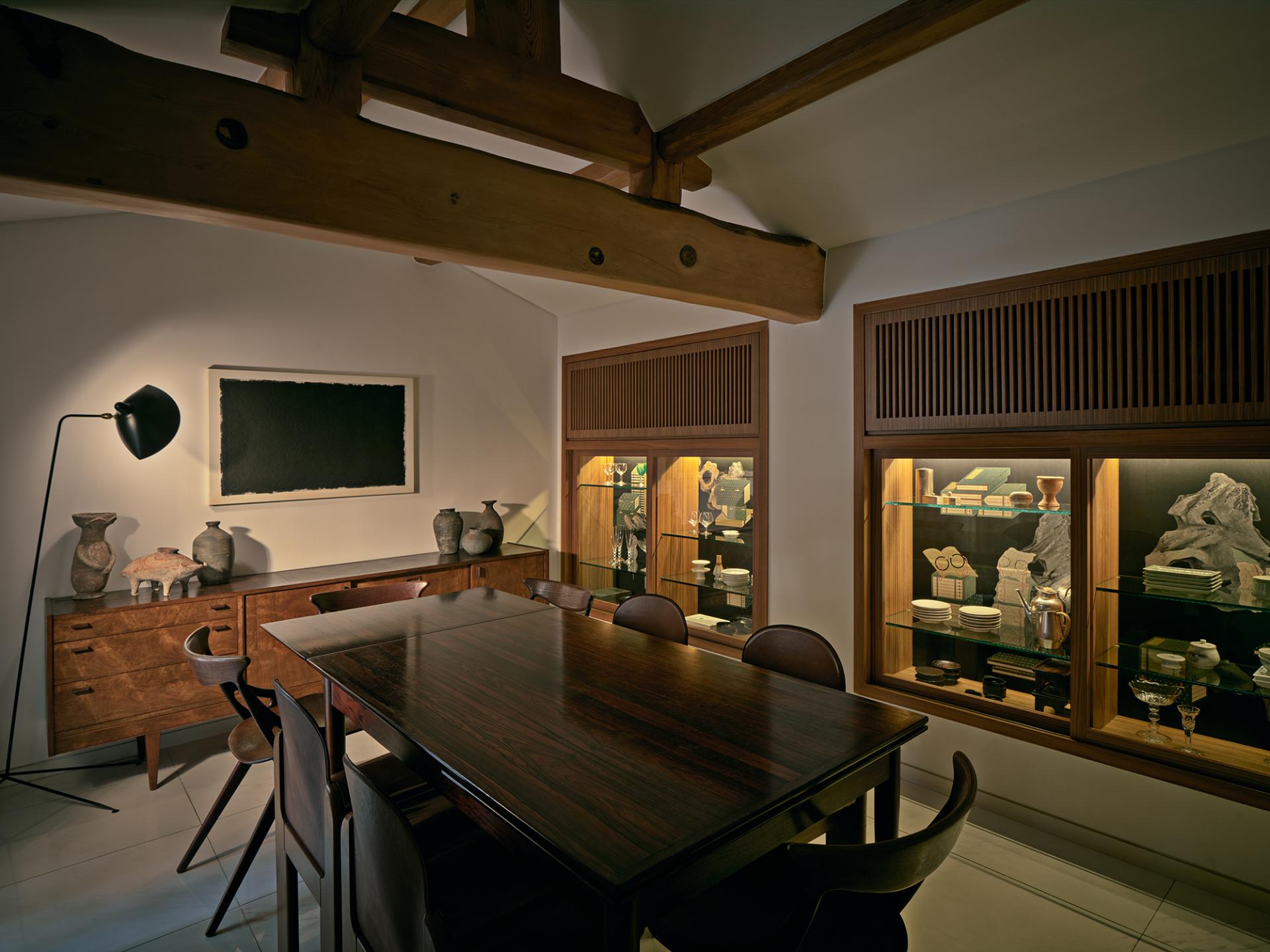 Why did you choose to produce historic designs depicting Korean culture?
There are already Chinese and Japanese collections within de Gournay's archive, and I believe it would be a great alternative choice to the design world by introducing the Korean aesthetic. K-Pop and K-Drama might be well known but in contrast, the Korean traditional paintings weren't well introduced to the world. I believe de Gournay's wallpaper could be a great platform to share the Korean traditional beauty in an elegant way.
What reactions do you hope to elicit with your art?
I want this to be the starting point for people's deeper interest in Korean heritage. I believe we have so much more to share with the world.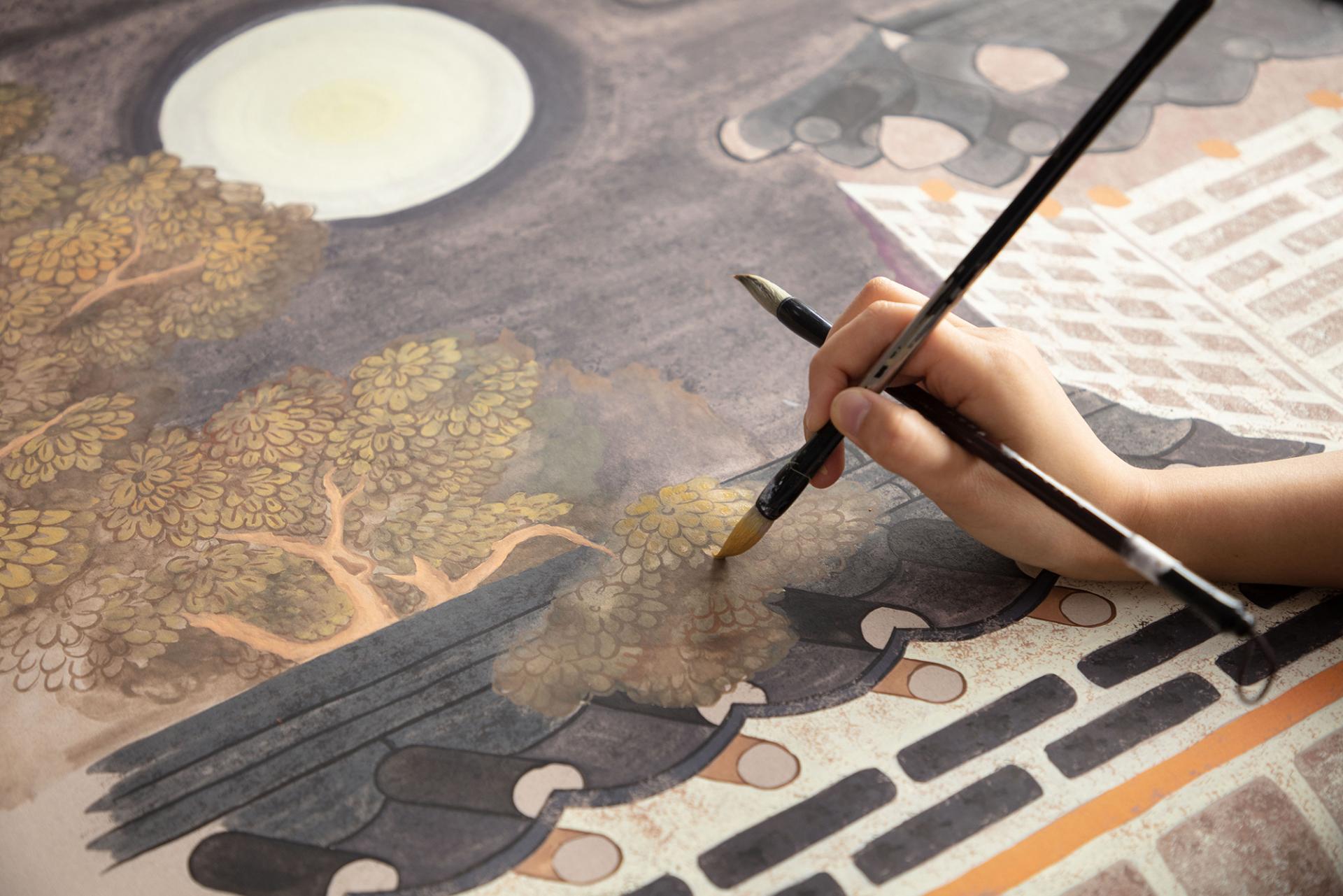 How would you say your design ethos has changed from when you first started out?
Starting and working in the States and Europe let me realise the value of my own roots. Now I think about where I stand as a designer and trying to design for the local values in a contemporary world.
Who, or what influences your work?
Everyday surroundings are very important to me. I try to look at subtle changes around me and how it affects people, so I try to engage in many social events and it helps me grow as a designer.
What's next for you? Anything you can share about what you're working on at the moment?
I am currently designing the Gyeongju National Museum. This is a very meaningful project for the studio, as we create a public space which talks about culture and education. I hope to focus on creating contemporary designs that are based on Korean and Asian aesthetic and heritage.