In his book, Concerning the Spiritual in Art, the famous non-objective painter Wassily Kandinsky said, "Colour is a power which directly influences the soul."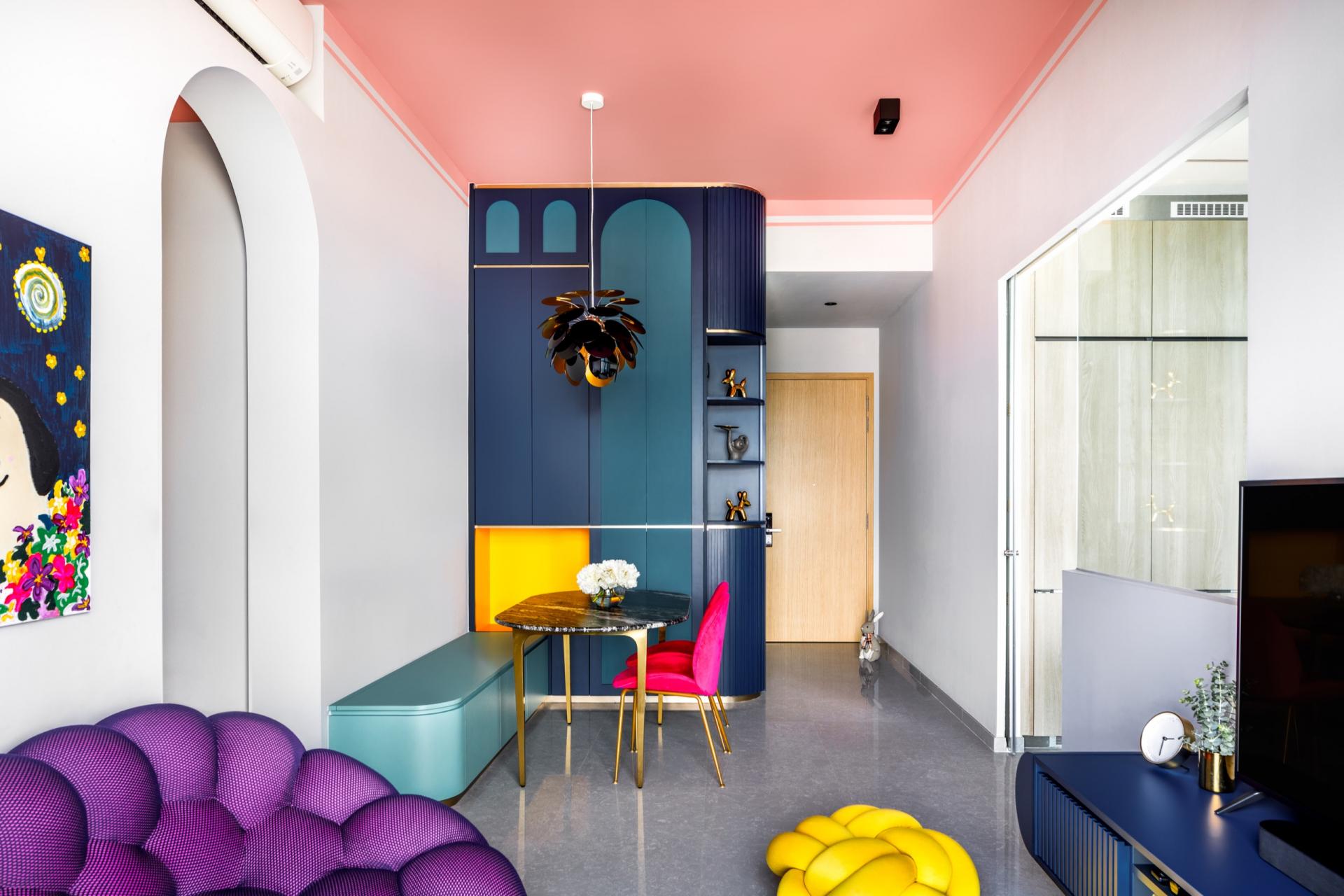 Embracing the power of colours, this 1,044 sq ft condominium in the heart of Singapore designed by The Scientist makes a bold statement with strong colours and design touches. The owners, a cheerful and bubbly couple with an eye for details and bold colours, didn't want a typical cookie-cutter house.
Their design brief to interior designer Krystle Teoh was, "If you could transform our place into a gallery, that would be best - something that is very different from what other IDs offer outside and would create a WOW effect when we invite friends and families over."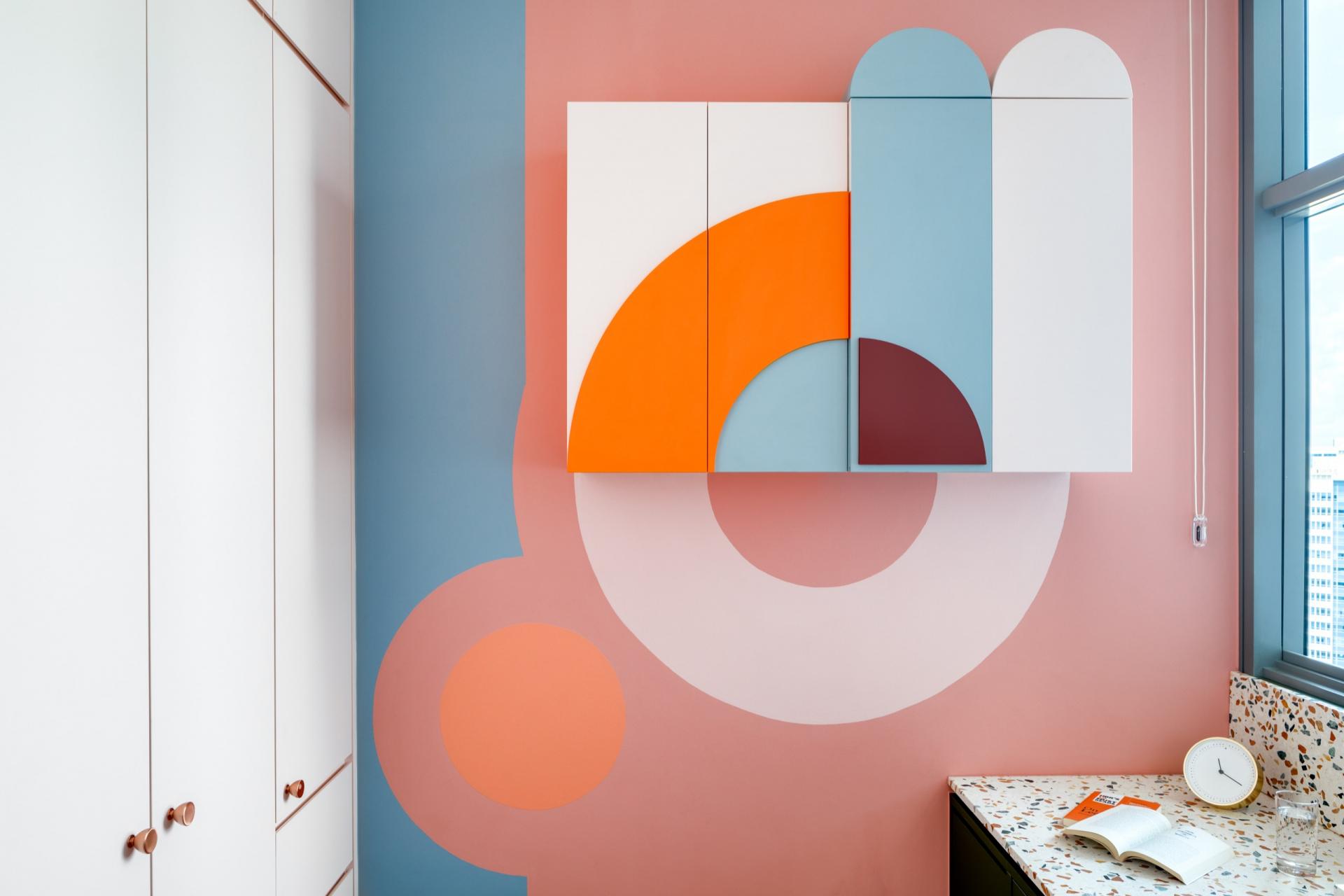 As this is a brand new unit, there aren't many changes in terms of spatial layout. Rather, Krystle and her team focused on the enhancement of the usable space and transforming the home tastefully into a piece of art with an adequate amount of storage space.
Such enhancements include the creation of an arch entryway at the foyer area and the passageway into the bedrooms to create a transitional tunnelling effect in the space. "The use of wall light to cast angled beam onto the red-painted wall at the arch passageway really gives a mysterious feel to the space," Krystle says.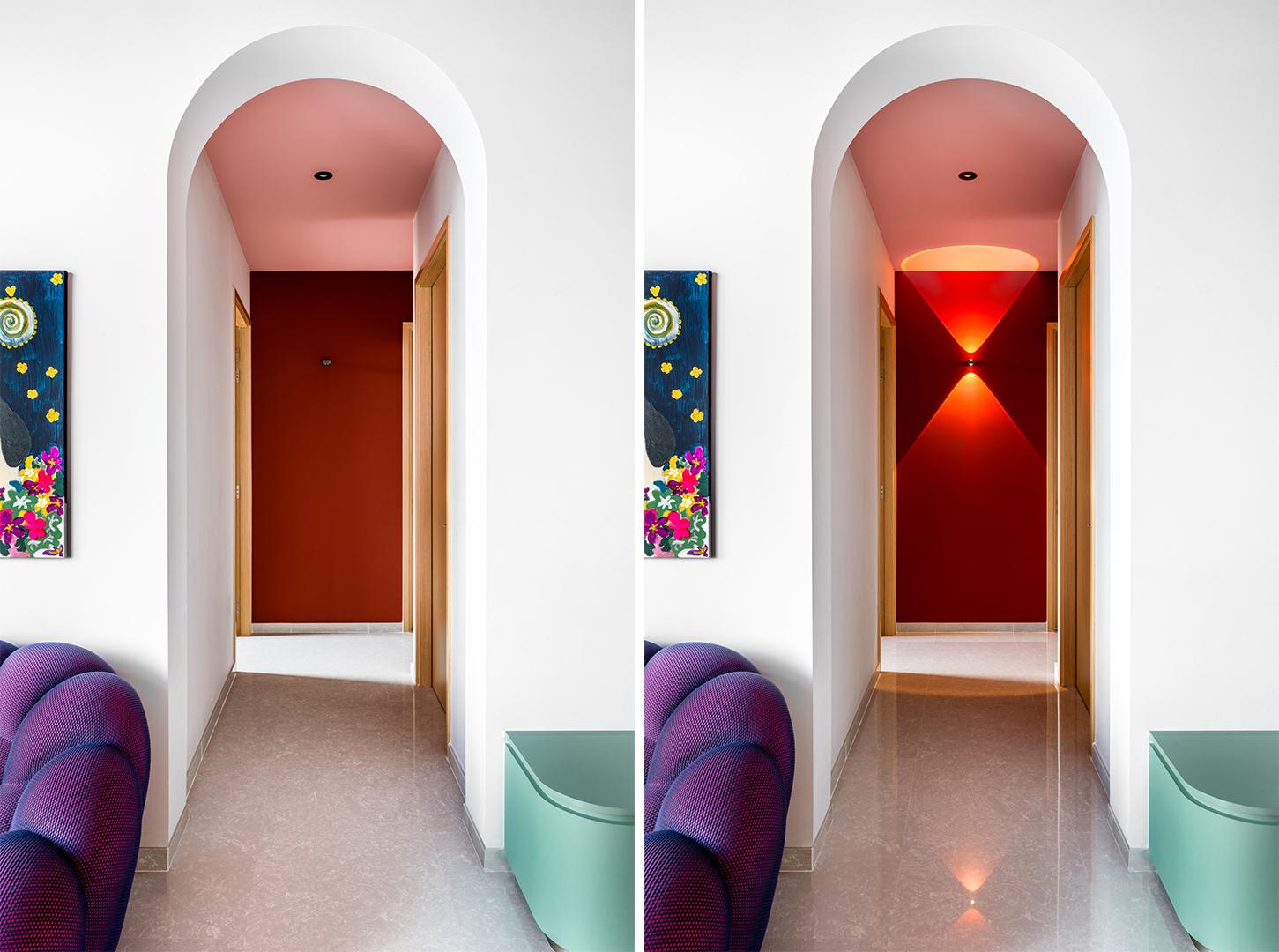 The foyer area features custom carpenter which not only serves as a storage space, it also camouflages the exiting entrance into the yard. In the unsuspecting laundry room, a botanical wallpaper from Cole & Sons creates a stunning feature wall without clashing with the rest of the colours in the living area.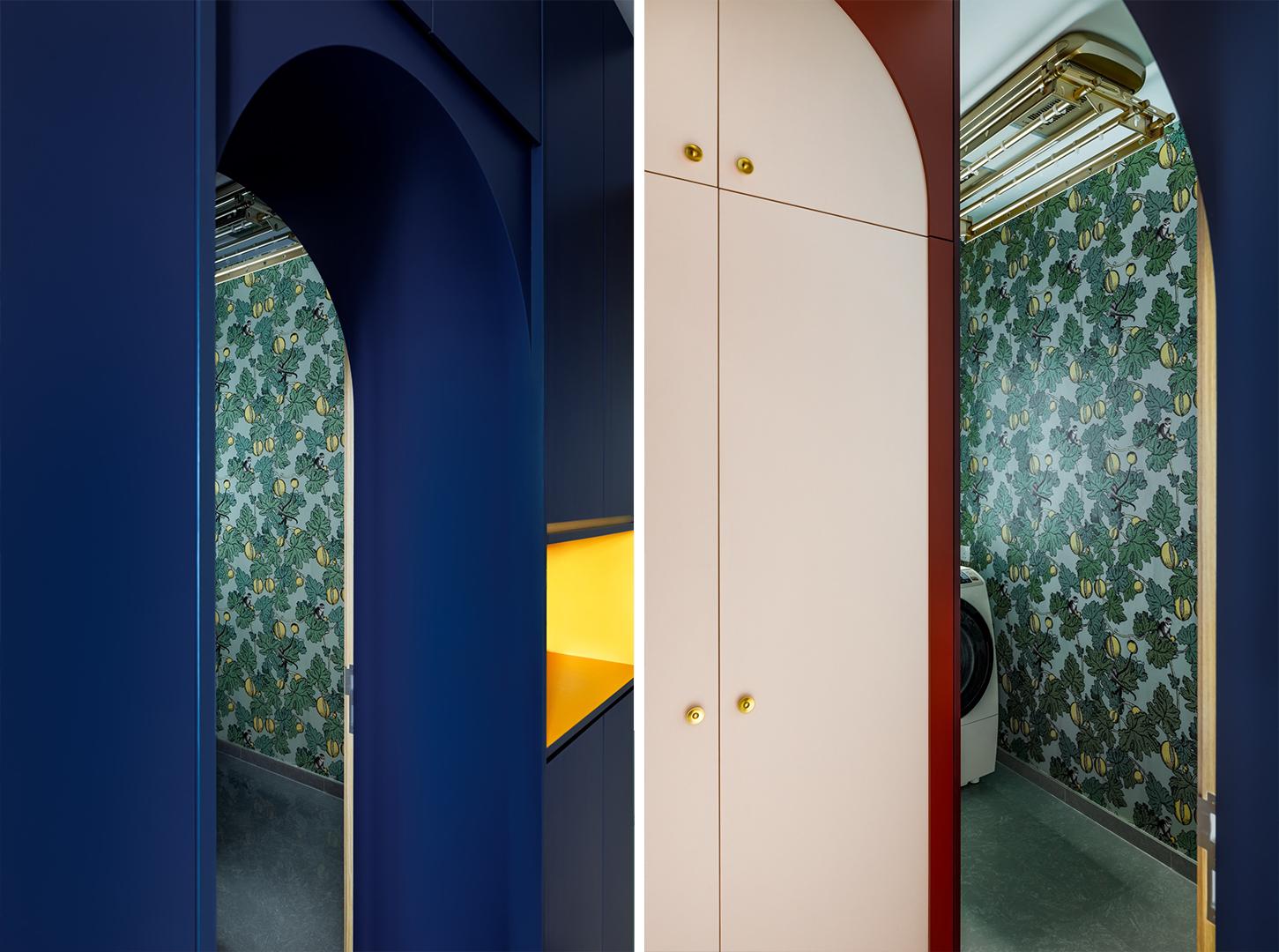 As with any home that incorporates a lot of colours, the biggest challenge is finalising the colour choices. "The first step is always the hardest but as we progress, things just flow in natural with lots of experimental explorations," explains Krystle. "I guess it's more of an individual take and personal preference. And of course, this space allows us to choose stronger, brighter colours as there is more breathing space."
In the living room, a bright purple Roiche Bobois's bubble sofa takes centre stage, complemented by a yellow chunky knit ottoman.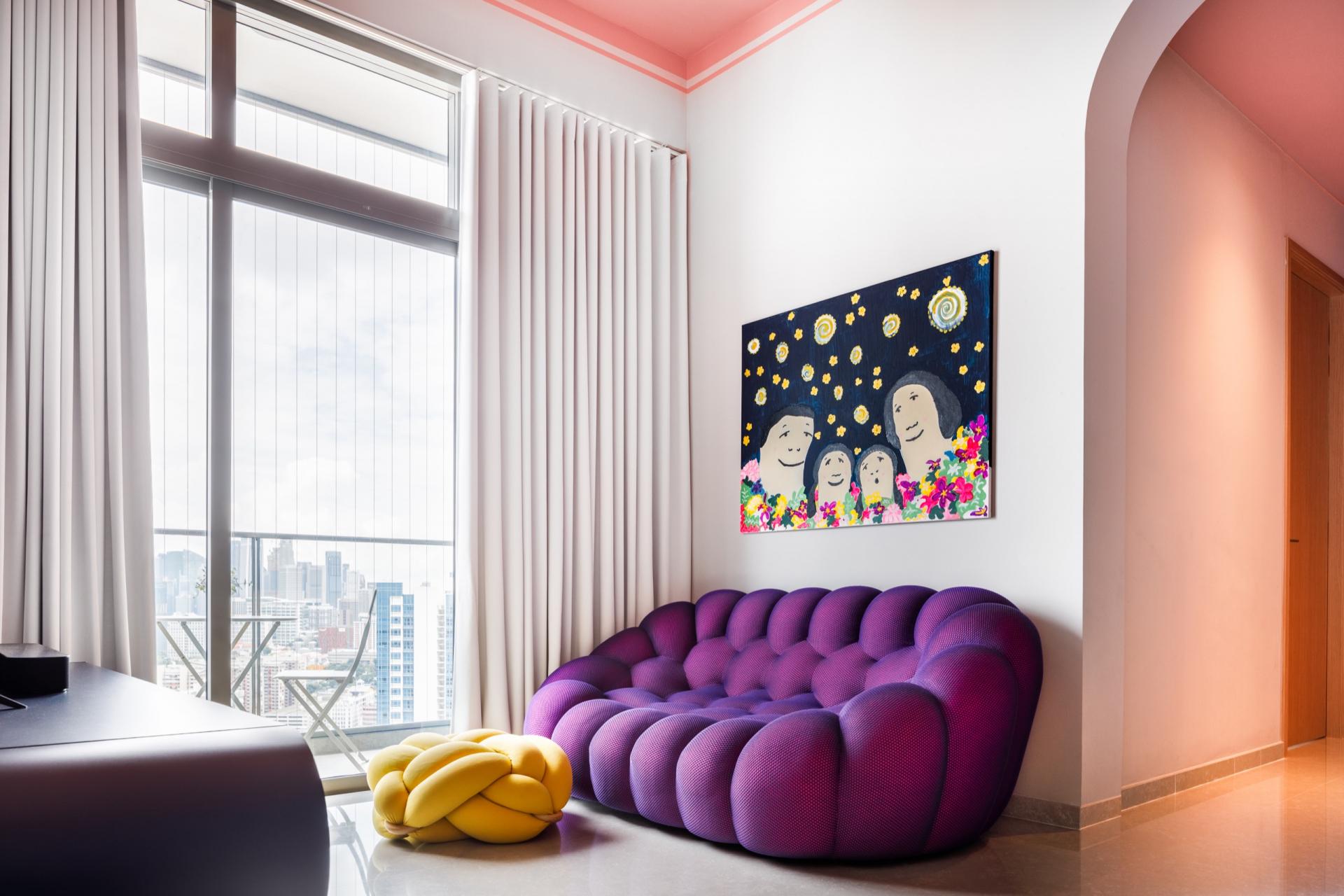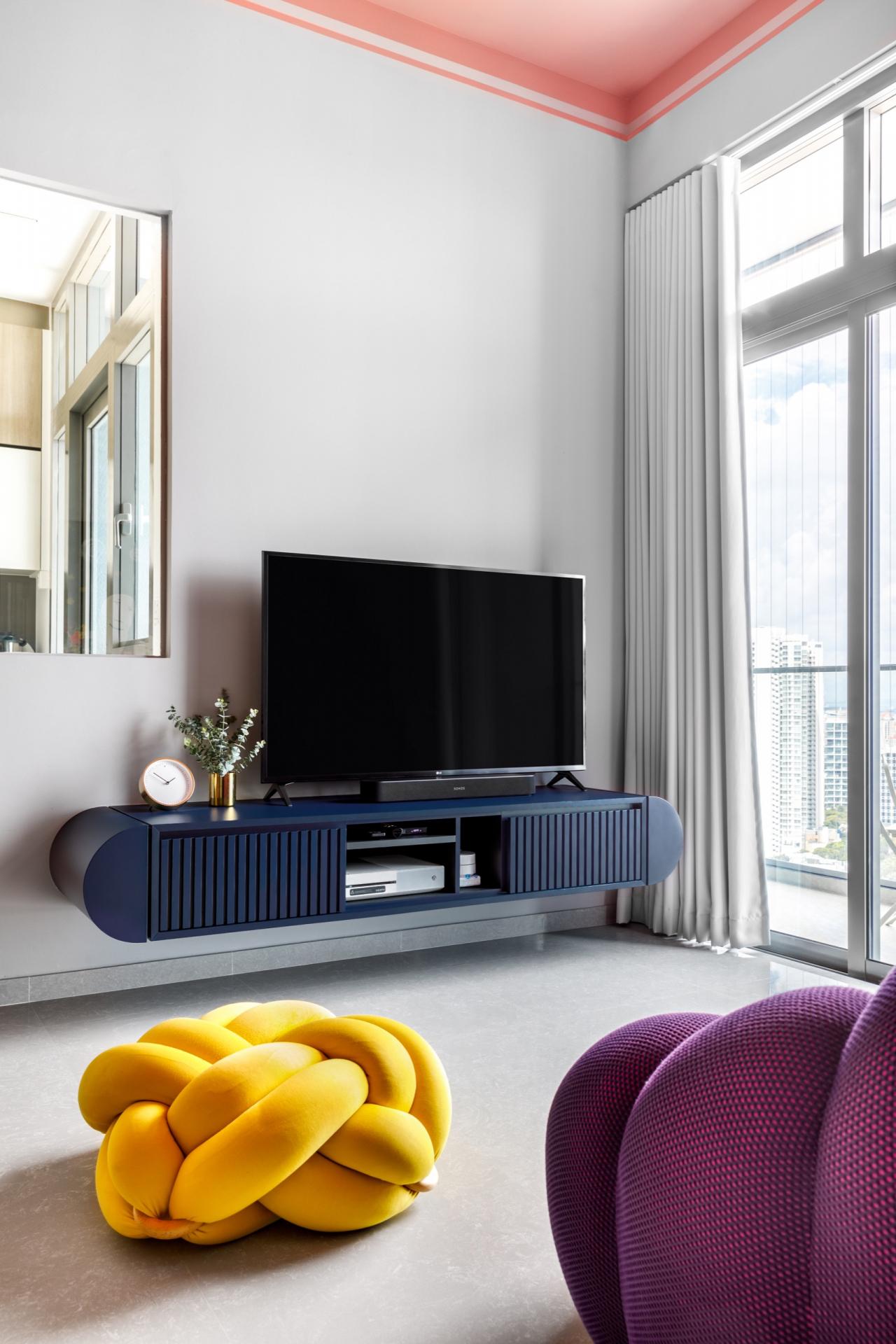 On the other side is the dining area, framed by carpentry in varying shades of blue and a splash of yellow for continuity. Pops of pink enhances the contrast and ties the look together with the pastel pink ceiling. The custom granite dining table from etch&bolts and gold accents injects luxury and elevates the space altogether.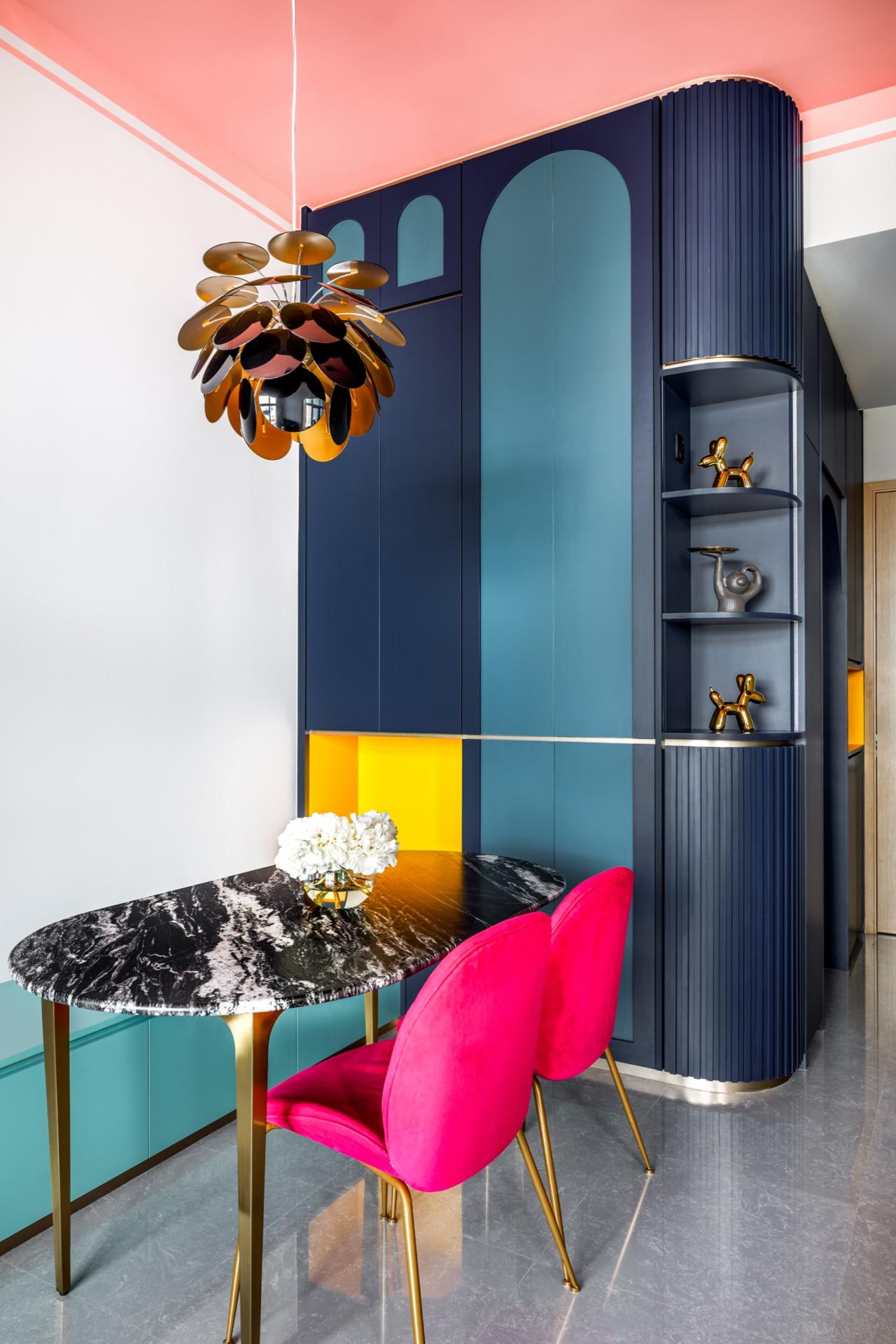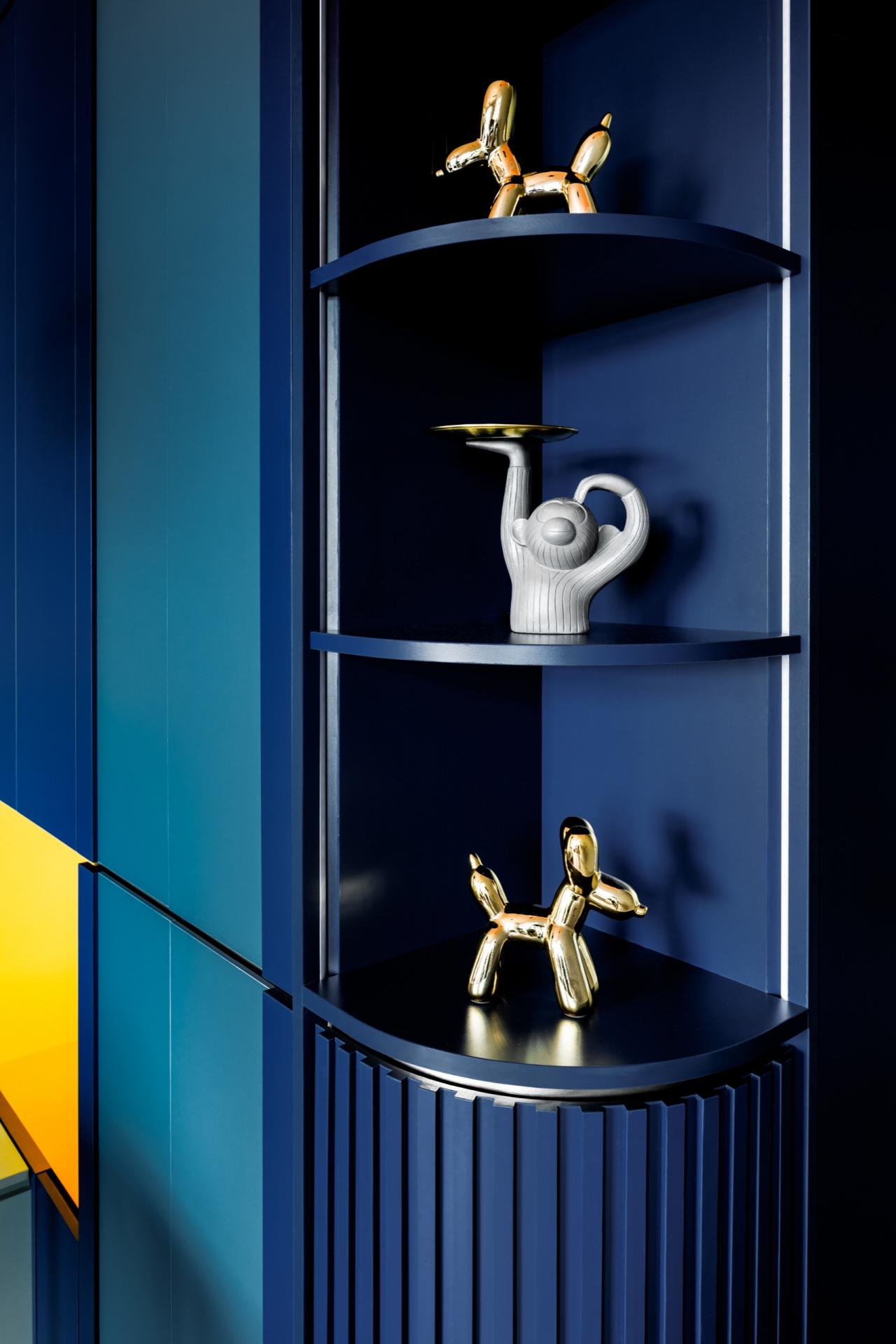 The colours from the common area follow through into the master bedroom, where they are painted in Piet Mondrian-inspired blocks.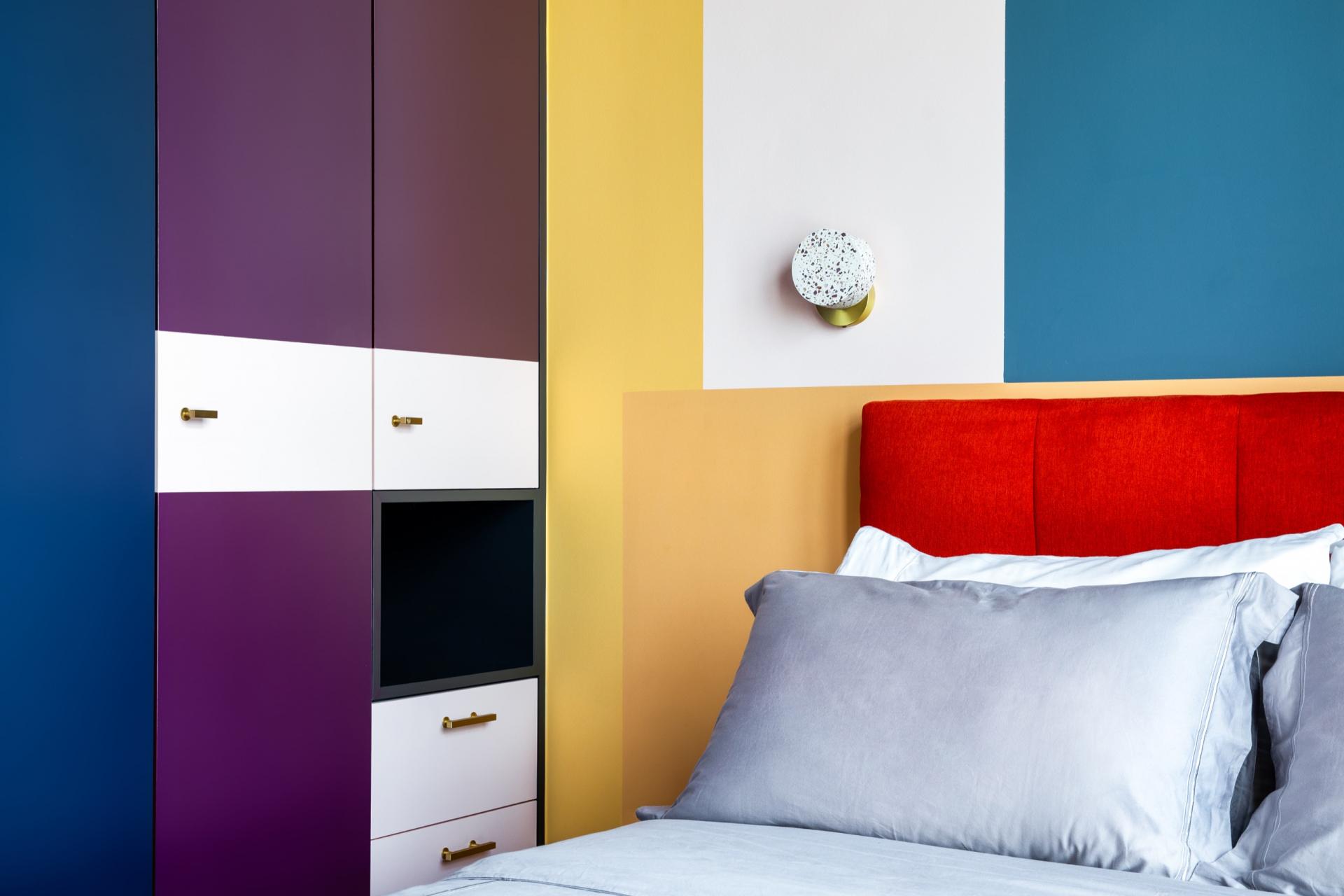 In the work and study area, a more soothing, fruity palette takes over. A creative mural that stretches over a floating wall cabinet combined with a green study desk with a terrazzo tabletop will give anyone the inspiration they need to work.