Few things encapsulate the pinnacle of city living – pun intended – like a stylish penthouse.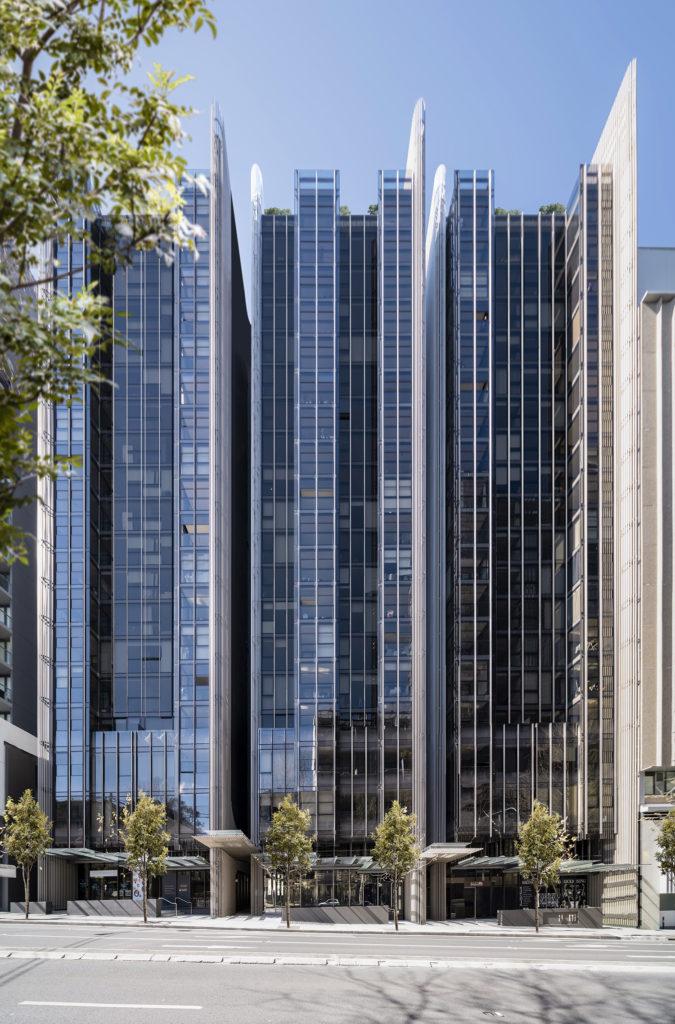 And sitting atop award-winning residential complex Skye by Crown Group by the shores of the Sydney Harbour, a brand new duplex penthouse has been unveiled to capture all that's alluring about living high up in the sky: think unadulterated vistas of the tranquil harbour, lush private alfresco gardens, designer crafted aesthetics and one of the city's most spectacular rooftop pools right at your doorstep.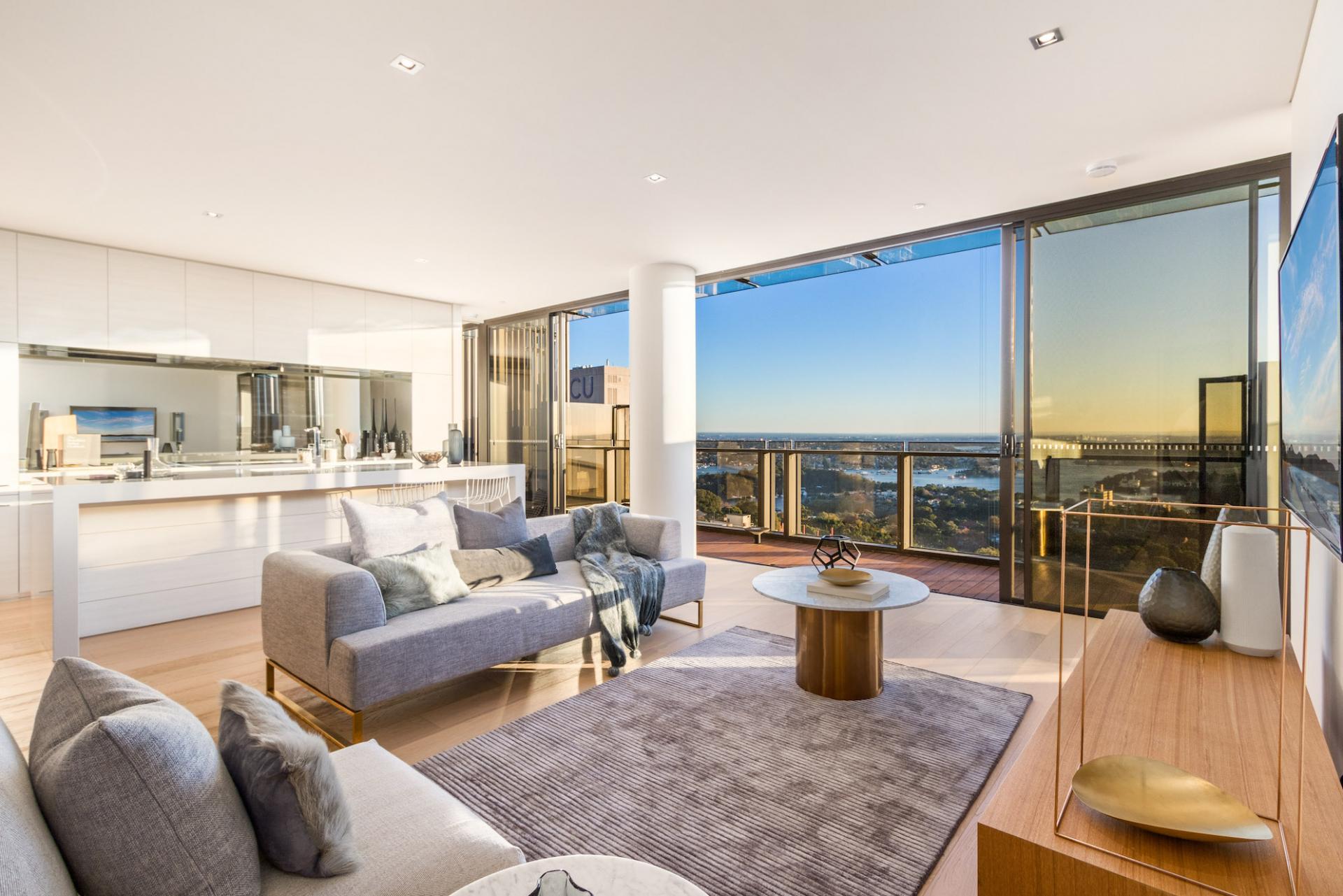 The three-bedroom duplex penthouse – as well as the 20-storey, 242-apartment complex that it is housed in – is the brainchild of renowned Japanese-Australian architect Koichi Takada, known for his biometric architecture that aims to connect humans to their surrounding environment. He has designed this structure with an exterior that is enveloped by a curved vertical "veil" of bronze-hued cylindrical columns; the undulating façade resembles great lengths of bamboo through which natural light to gently stream through.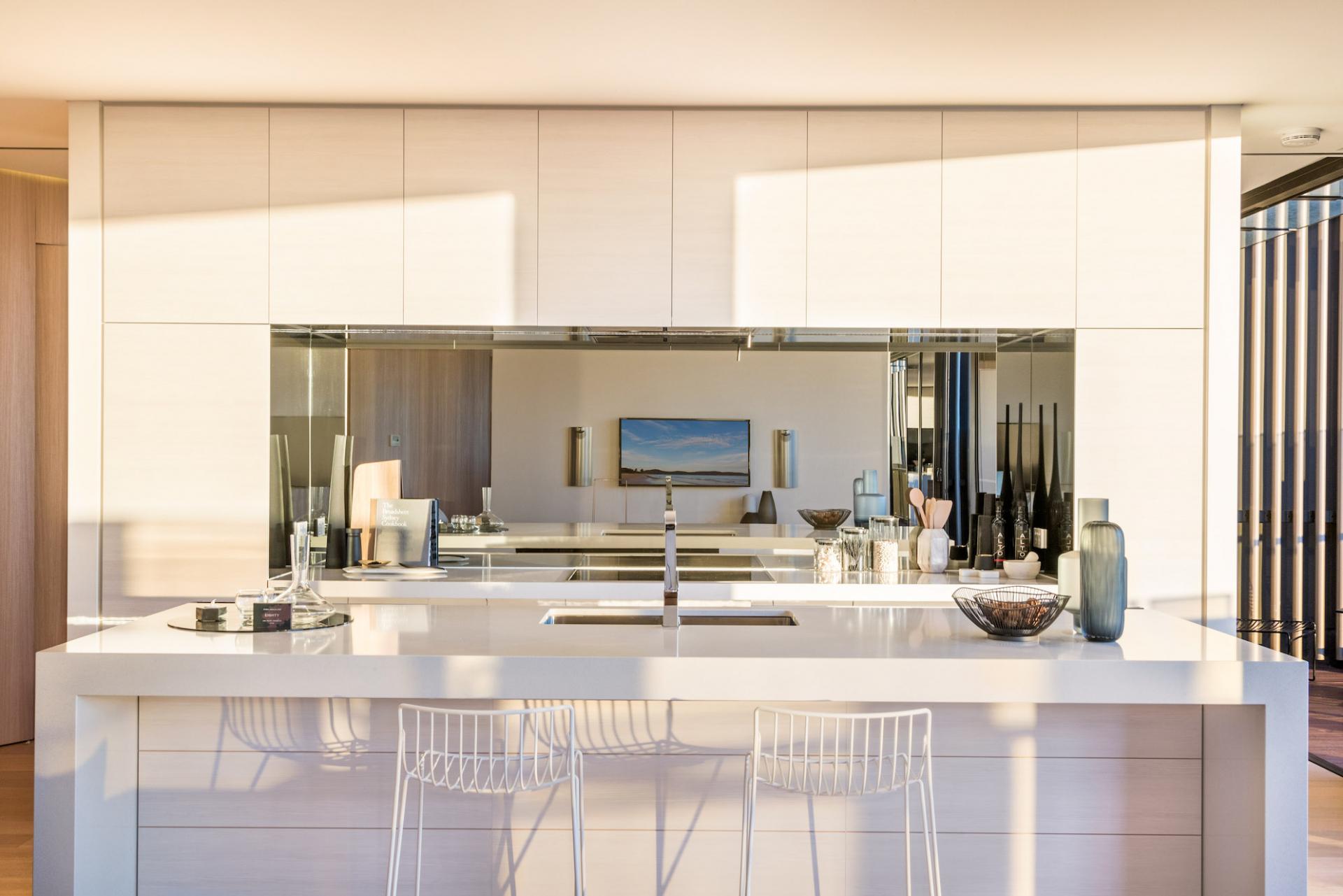 That same reverence for nature has been translated into the penthouse's design, which is framed by light timber details, bamboo-inspired slate walls and impressive full height and width glass windows. Inside, an understated aesthetic featuring crisp white walls, modern furnishings and sleek architectural details such as curved staircases allow the focus to remain squarely on the majestic harbour views and lush greenery as the entire penthouse seems to fuse with Sydney's coveted outdoors.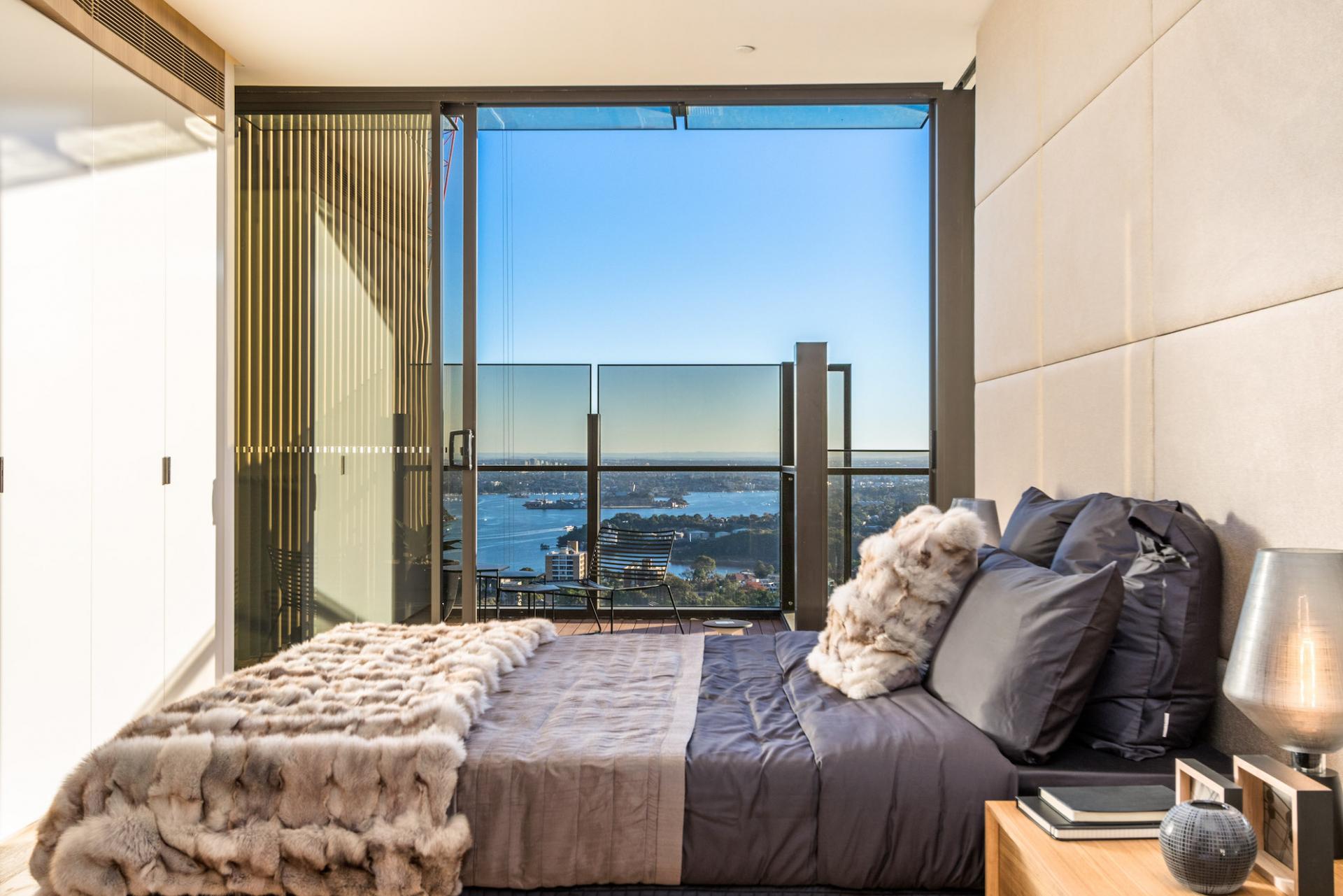 To enjoy quiet moments with loved ones and experience the best of outdoor living within the privacy of your own haven, fire up the built-in barbeque on the rooftop terrace that also features a lush garden; or, take a dip in the complex's standout 25-metre infinity-edge rooftop pool that is inspired by that at Singapore's Marina Bay Sands Hotel. Overlooking almost the entirety of North Sydney and the Sydney Harbour, it is also the city's first rooftop infinity-edge pool within a multi-residential project.
For more information of Skye, please Register here.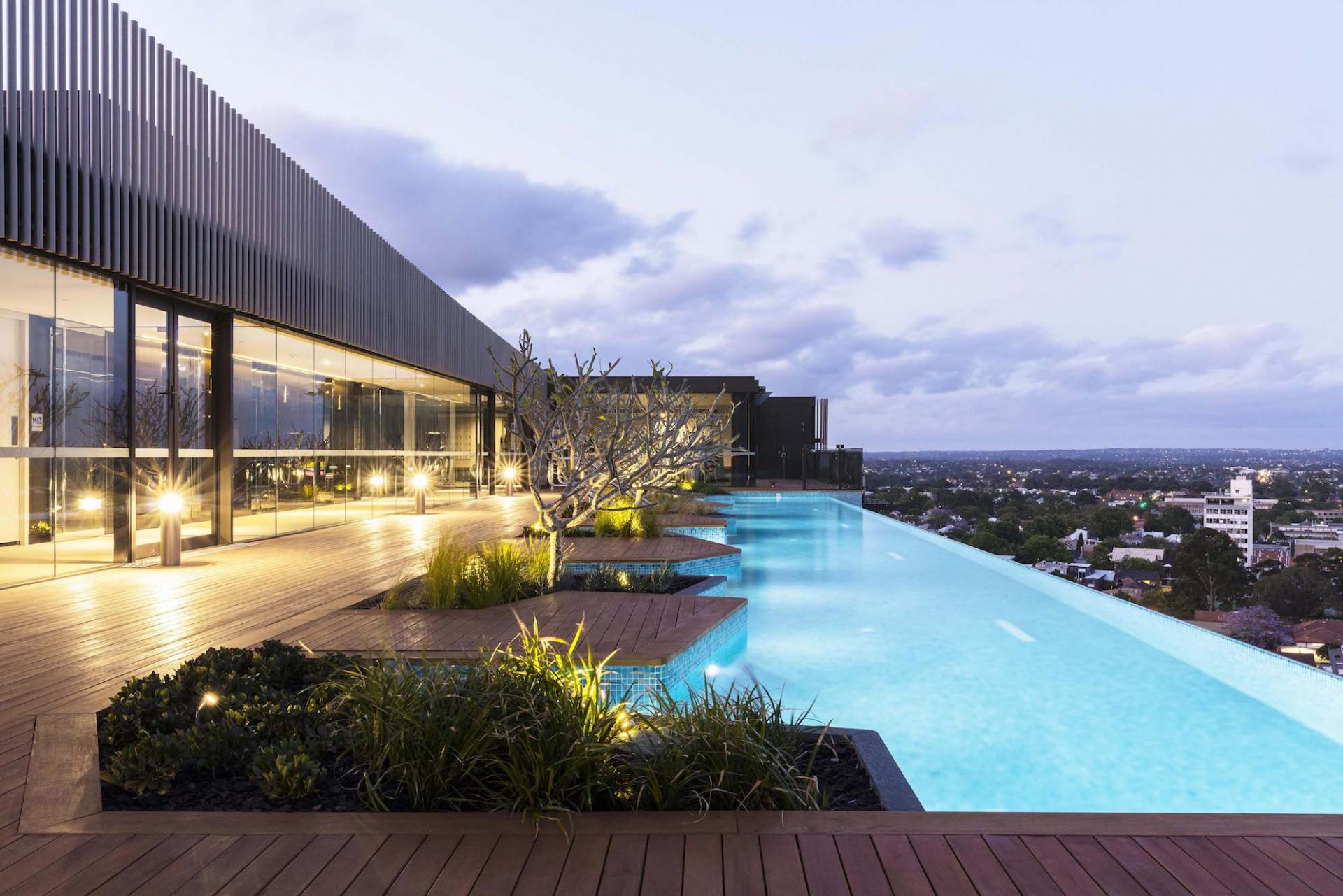 Scroll through the below gallery to see more of the Skye by Crown Group penthouse: